Oh my goodness you guys, I cannot believe that Thanksgiving is almost here. I just love this time of year! The weather starts changing (only slightly, hello Houston), people start to get just a little more friendly and it's the kick off to the holiday season.
Some of my favorite memories growing up is spending Thanksgiving morning at my grandmothers cooking, watching Thanksgiving Day parades and making memories with our family. I grew up in a family that was all about making traditions. Whether its cooking in the kitchen together or fun activities we must do, our traditions are part of what made our holidays so fun.
Now that I have 3 little girls who are getting to ages where they can all help and be involved I think this year we are going to start a few traditions of our own. After searching for fun Thanksgiving baking/activities you can do with your kids, I came across these super cute Thanksgiving Cookie Place Cards from Imperial Sugar and knew we had to add these to our list.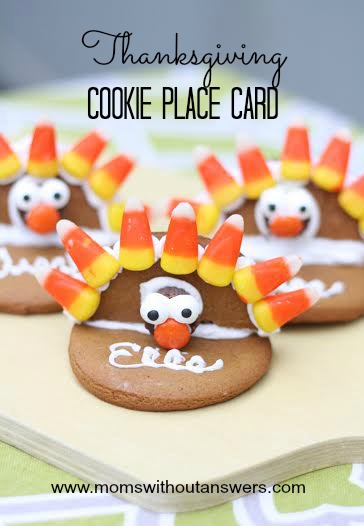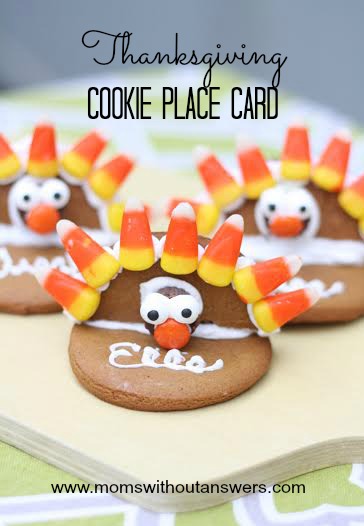 Just look at how cute these little guys are! How fun will it be each year for the girls and I to create place cards for all the kids at Thanksgiving! We can even change the theme from year to year. This year we did Turkeys but you can do pumpkins, leaves, a cornucopia, apples etc. the list is endless.
I was a little nervous at first because I am not too much of a baker but the step by step process from Imperial Sugar made making these Turkeys very simple.
Here is what you need to get started on your own Thanksgiving Cookie Place Cards!
Ingredients:
5 cups all-purpose flour
1 teaspoon baking soda
1/2 teaspoon salt
2 teaspoons ground ginger
1 teaspoon cinnamon
1/2 teaspoon nutmeg
1/2 teaspoon ground cloves
1 cup butter, room temperature
1 egg
1 teaspoon vanilla
1 cup molasses
Assorted candies and colored sprinkles
Directions:
In a large bowl, sift together flour, baking soda, salt and spices.
Cream butter and brown sugar using an electric mixer. Add egg, vanilla, and molasses.
Slowly add the flour mixture. When flour is incorporated, turn the dough out onto a piece of plastic wrap or parchment paper. Wrap and chill for at least four hours.
Roll out the dough onto a floured surface, about a 1/4 inch thick. Cut shapes using a cookie cutter, transfer to a parchment lined baking sheet. Cut triangles and round cookie bases to use for the stands. Bake for about 15 to 17 minutes in a 350 degree oven. Let the cookies cool on the sheet for 10 minutes. Transfer to a wire rack to cool completely.
Once cooled, decorate the cookies with Royal Icing, candies and sprinkles. Let harden completely.
To make the place card, use Royal Icing as "glue" to adhere the stand cookies to the cutout cookies. Apply a generous amount and let the cookies set for at least 12 hours to ensure the icing hardens in place.
Store in an airtight container in a cool, dry place. Do not refrigerate.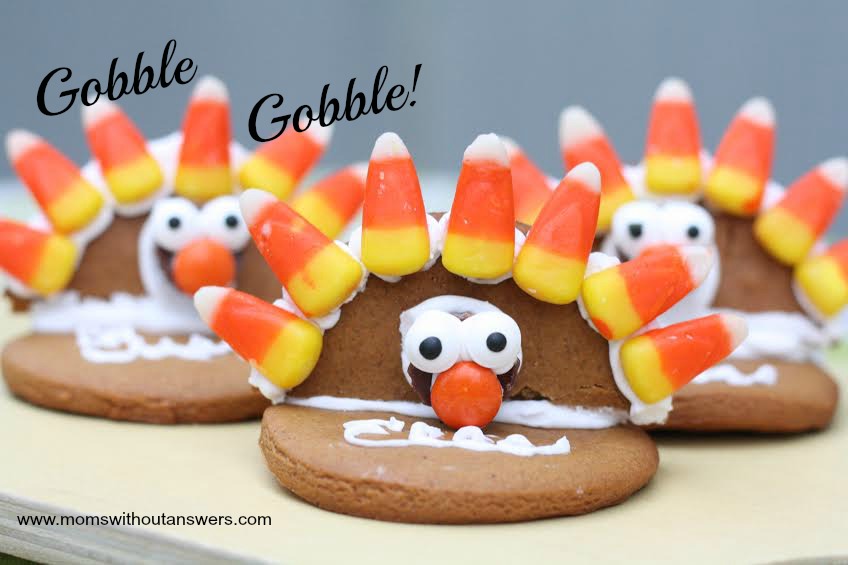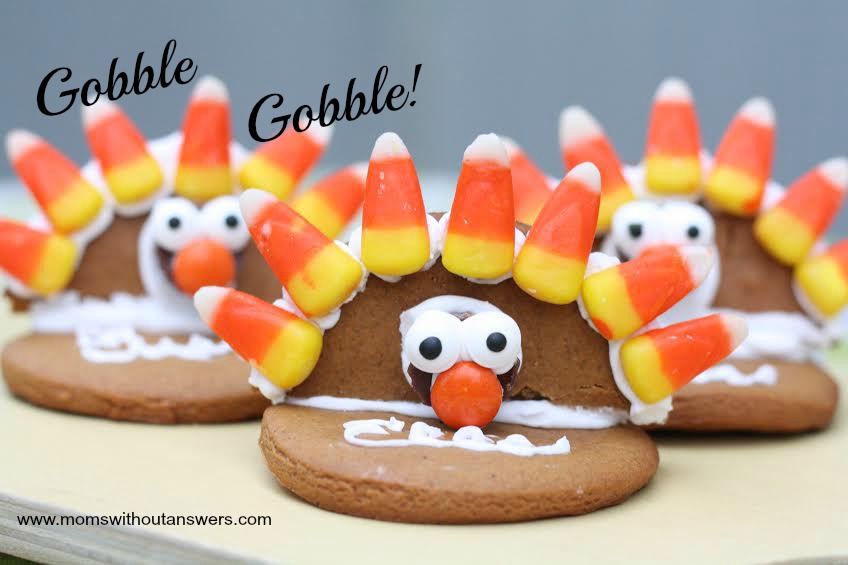 Besides the fact that I am still working on my icing penmanship these little cuties were pretty easy to make. Of course we were all covered in flour, powdered sugar, spices, molasses and candies but it was all worth it! We also had to try a few of our turkeys that may not have turned out as planned and they sure were yummy!
This recipe was so fun we cannot wait to try out a few more recipes from Imperial Sugar for Thanksgiving! You can find more recipes from them here as well as crafts, printables and everything Thanksgiving! I think next on our list is going to be the Praline Pumpkin Cheesecake, yum!
So tell us, what are some of your Thanksgiving traditions? Do you have any recipes we HAVE to add to our Thanksgiving menu this year? While you're at it, add these Bacon and Brown Sugar Green Beans to yours!
Disclaimer: This post is sponsored by Imperial Sugar. While we were compensated, all thoughts and opinions are 100% our own.