Happy almost Easter, friends! Let the spring dresses, beautiful flowers and more DIY shirts fill our lives. I just love this time of year and all the
"newness" it brings.
Speaking of new things, I am currently obsessed with our new Silhouette Cameo and cannot stop sticking vinyl on everything….especially shirts.
Ellie has been begging me for her own Easter bunny shirt so of course, I had to jump on the chance to make her this cute little gem.
This DIY Easter Shirt is super easy to make and not overly in your face. I love shirts that you have to read to see what they are al about. Cute, stylish and not cheesy. Love it!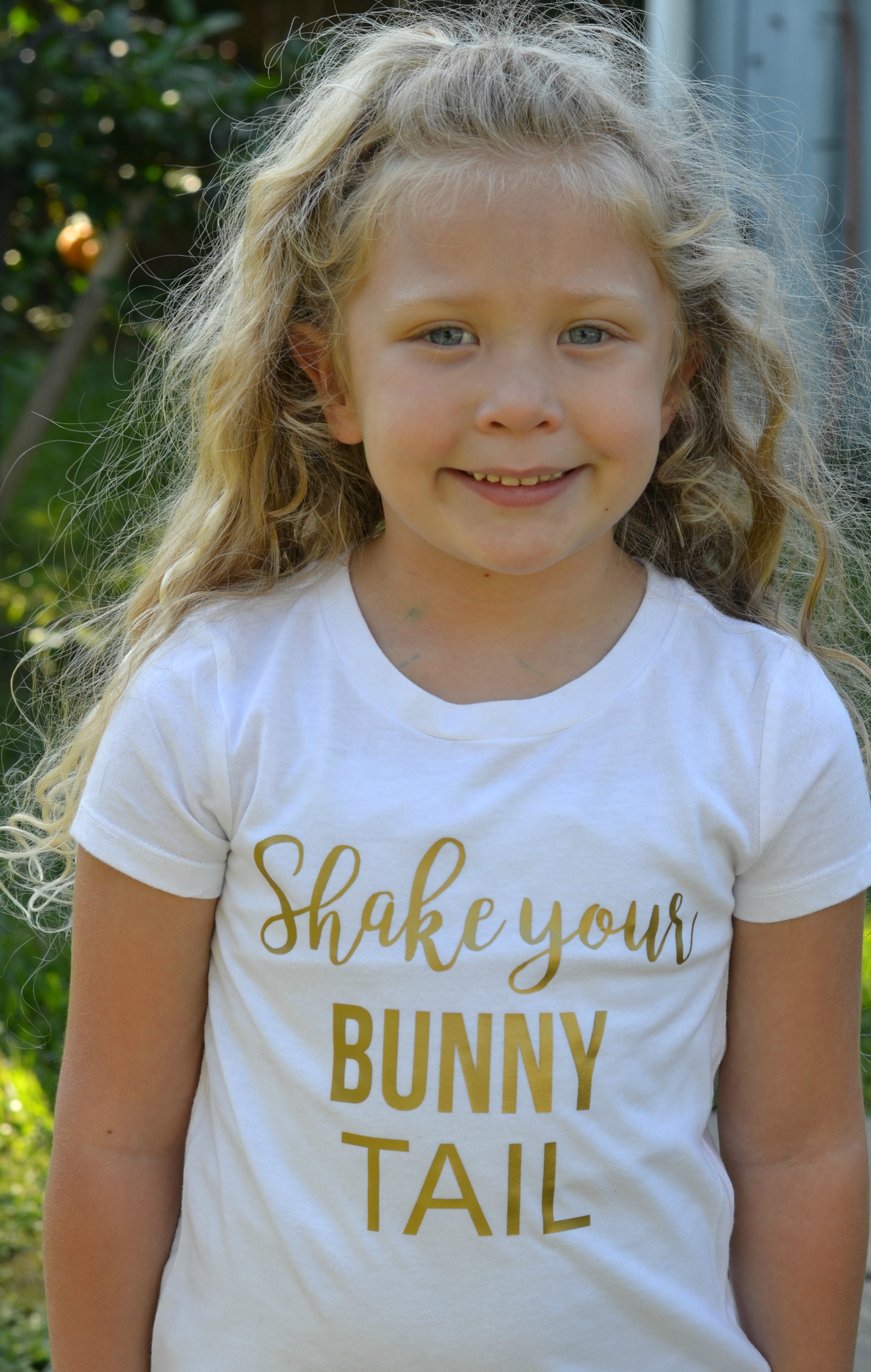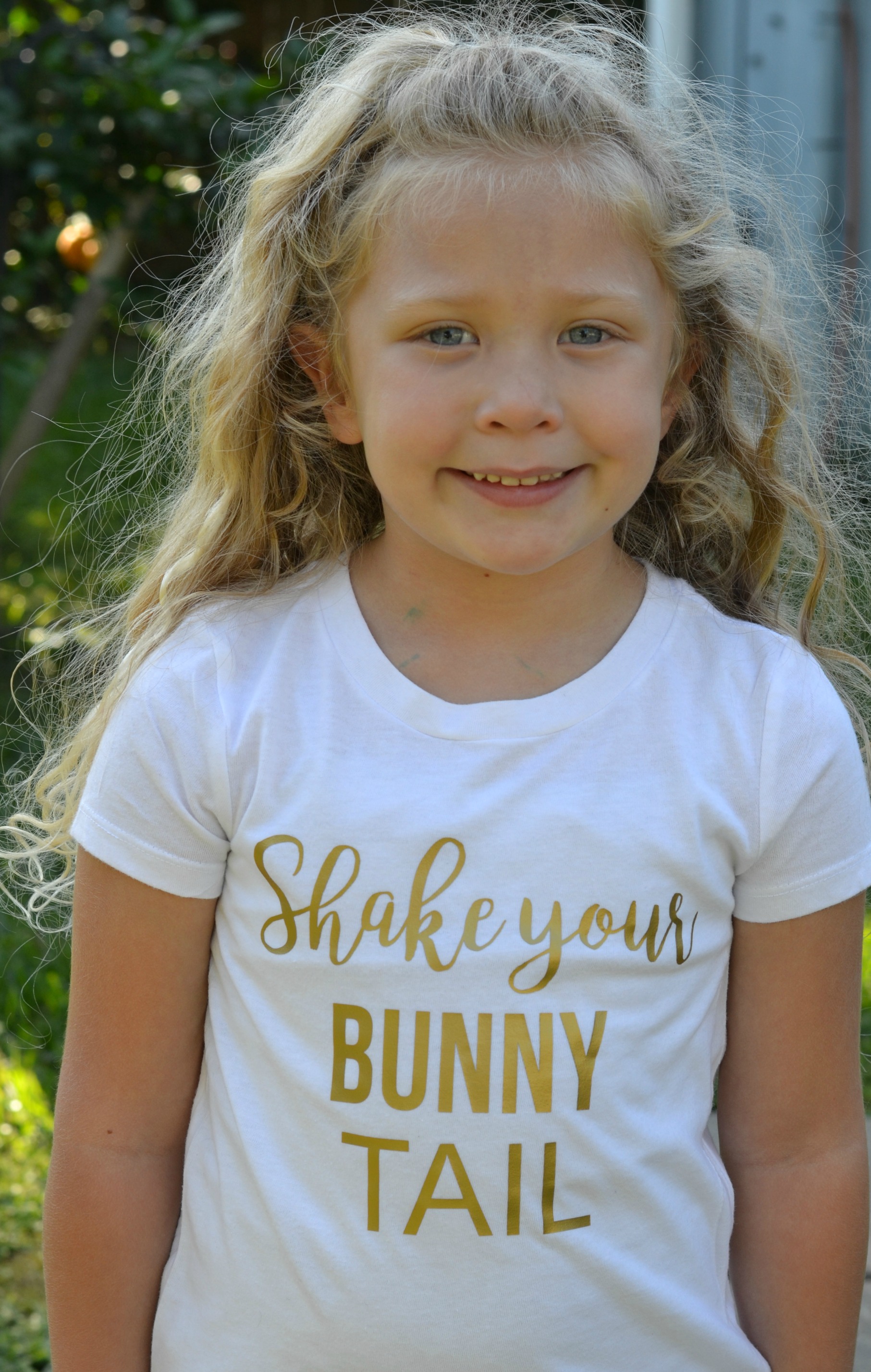 For this shirt I used the Bromello font for the cursive and Bebas for the block print.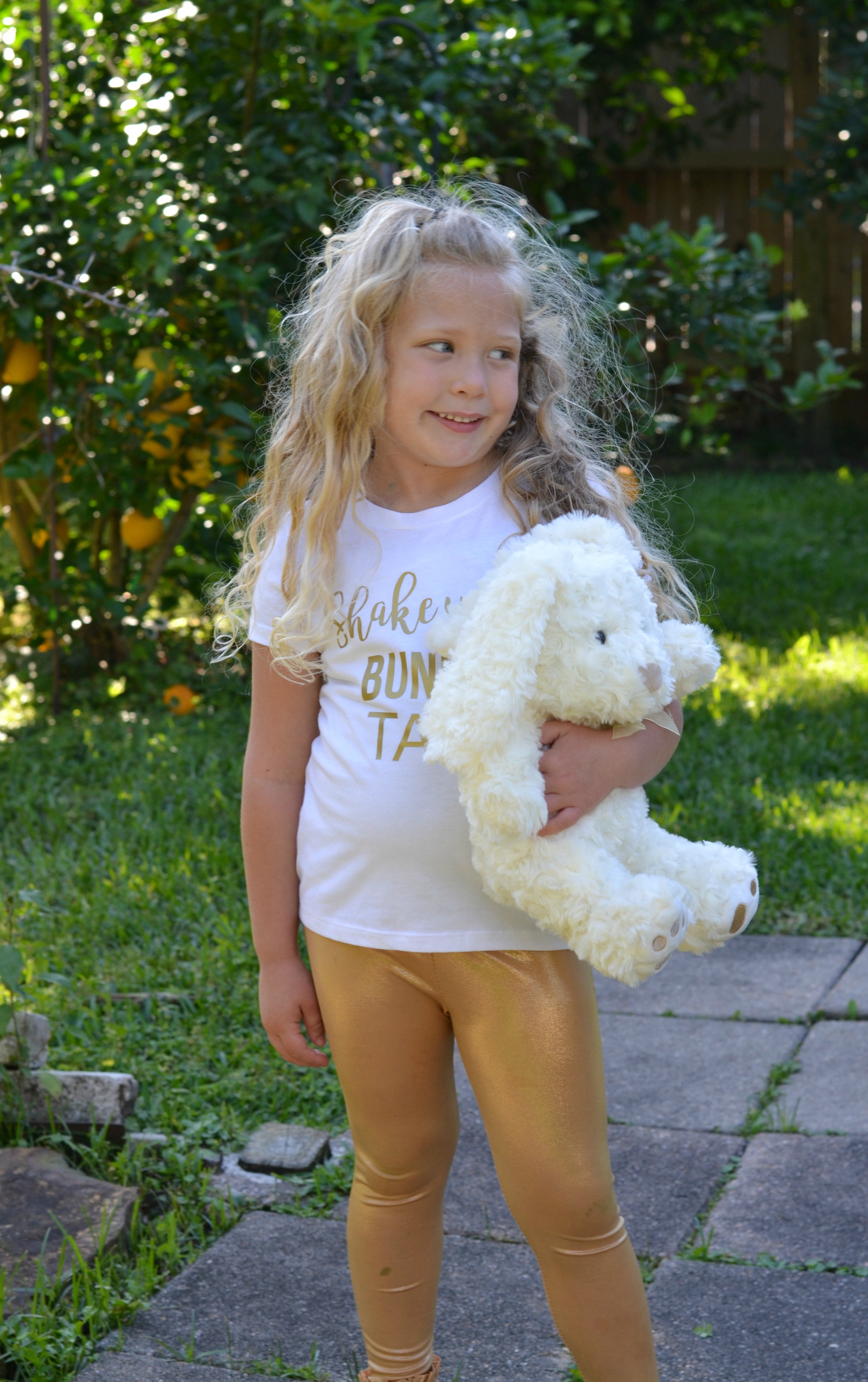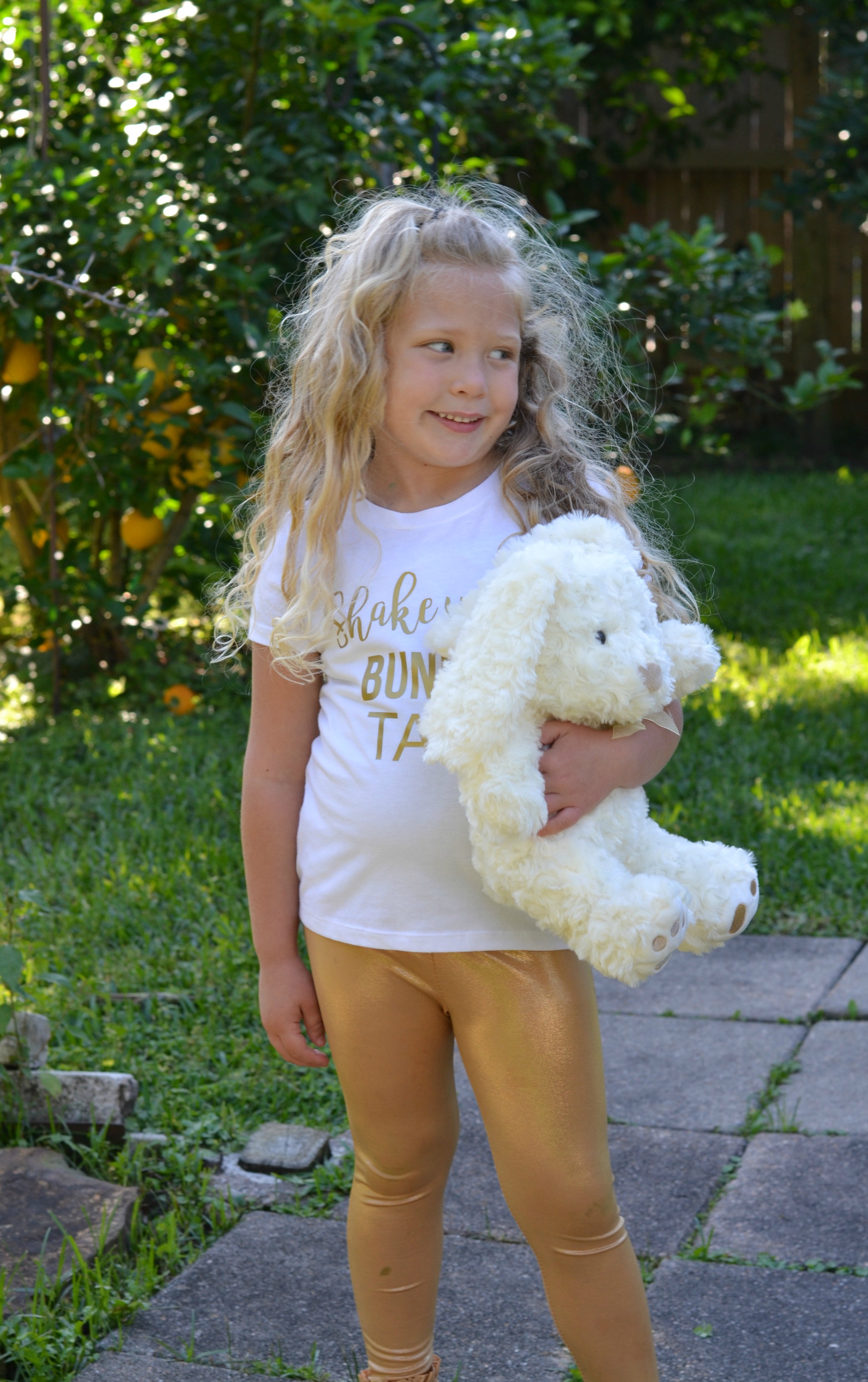 So tell us, what are you most looking forward to this Easter season?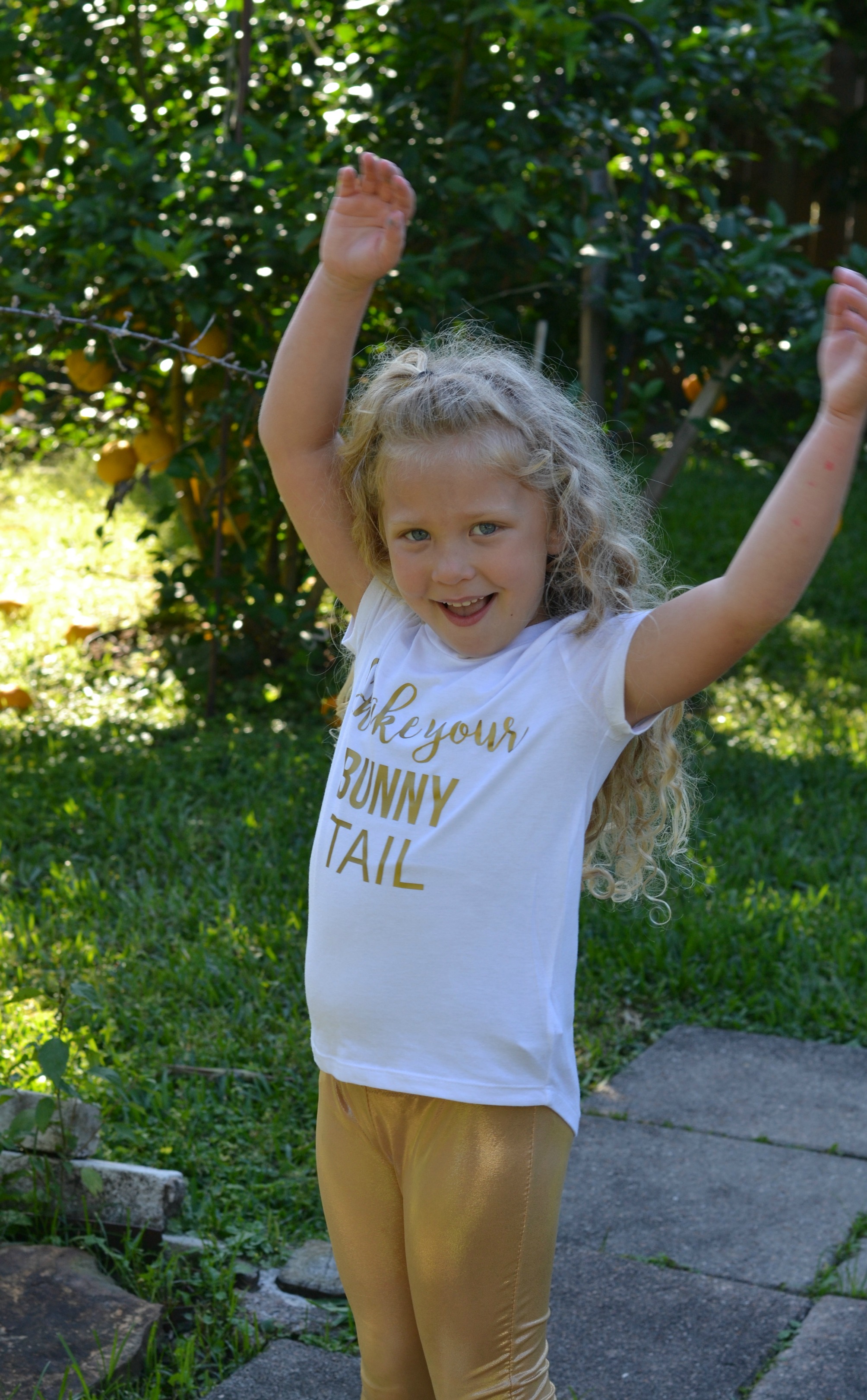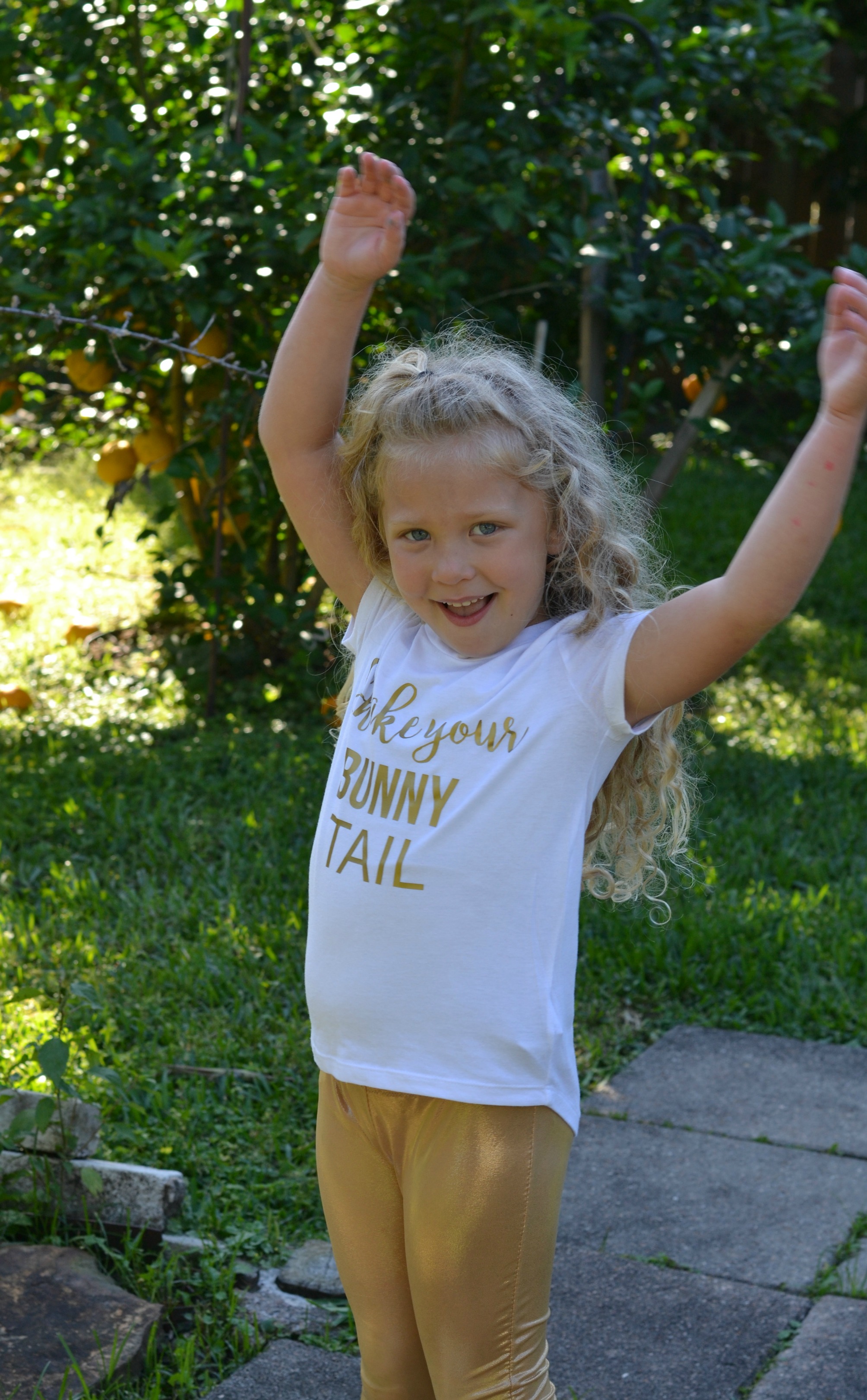 I can't wait to pair this cuteness with a fun floral skirt or even some boyfriend jeans!
I now have one happy girl with her own Easter shirt and she is even more cute and precious than the shirt itself!