Things my husband wants to do on Father's Day: sleep in, eat good food, spend time with his kids, and drink good beer. Pretty darn doable for me, and I'm sure that's ringing a bell over at your house, too. So in the spirit of Dad's Day, and in giving our dads something they will use and love, I thought it would be fun to make some custom beer mugs for dad so he can drink a cold one in style.
It's really an easy project and it only takes a couple inexpensive supplies to make them. Plus, you can make them say anything you want, so have some fun with it. I know I did.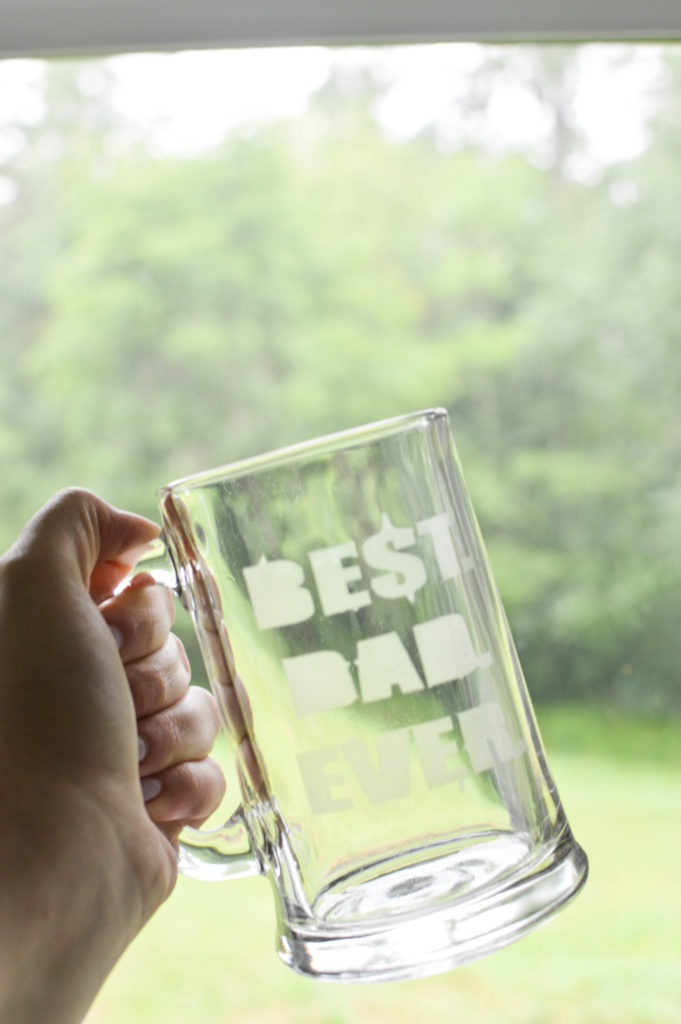 For this project, you're going to need:
Glass Mugs (I chose these because they have smooth edges – that's important!)
Foam Paint Brush
Letter Template of your choice
Here's the thing about the template. There are about 950,576,928.4 ways to make a letter template. For this particular project, I used my Silhouette Cameo and some extra Contact Paper I had laying around. You could print out a stencil then stick it to the glass using tape, you could use sticker paper, and all of the craft stores carry plastic/silicone stencils. You could also free-hand it with a tiny paint brush if you're feeling extra brave.
So, once you have your stencil, stick it on.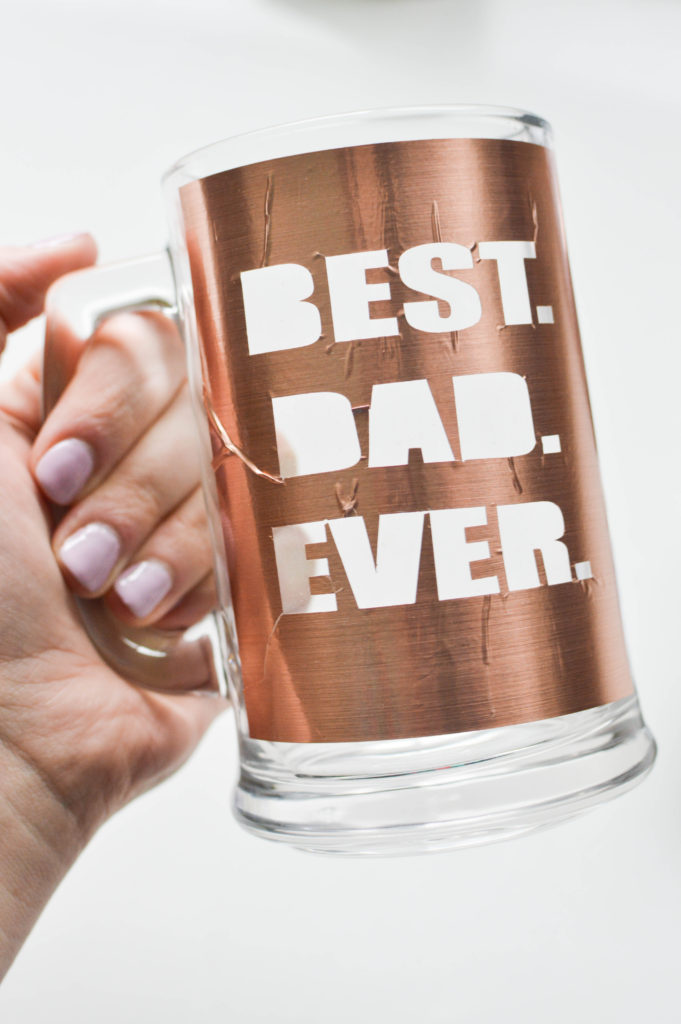 Then it's time to put on the etching cream. Don't brush it on, dab dab dab. Like eye cream. But don't put this on your eyes. Yeesh.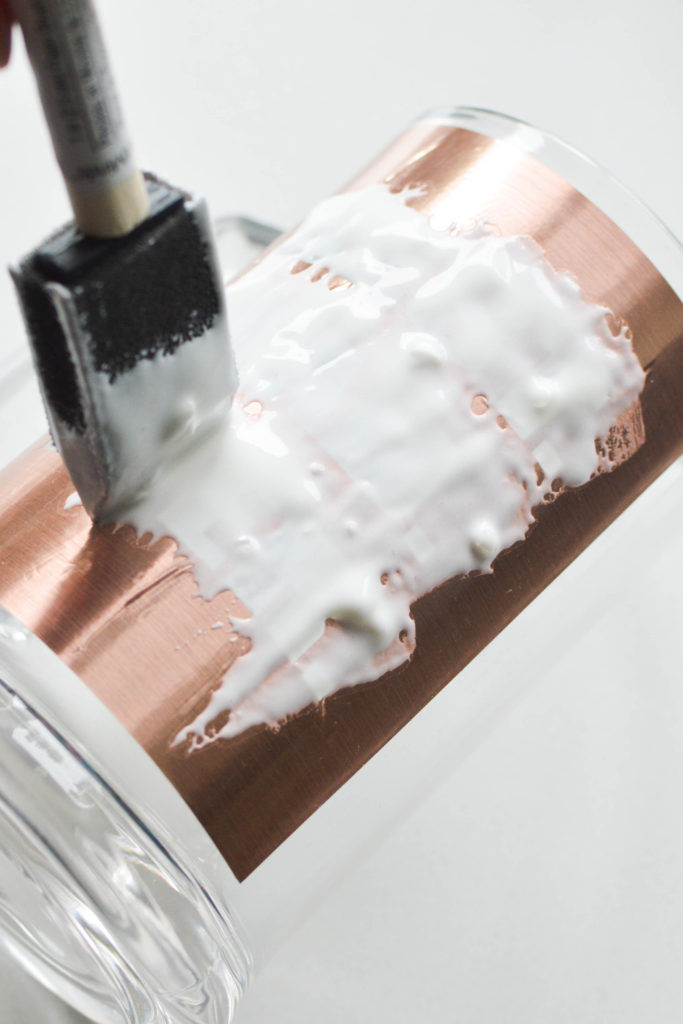 Dab lots of cream, then let it sit and work its magic for 10-15 minutes. I've heard as little as 60 seconds for this, as much as thirty. 10-15 was the sweet spot for me.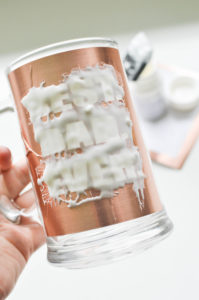 After it sits for a few minutes, rinse off really well.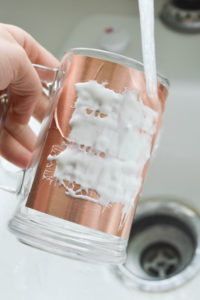 And P.S. (As in Please Stop and pay attention!) Make sure there are no gaps around the letters so the etching cream can't leak out of the lines… trust me. I lost two perfectly good mugs to not paying close enough attention.
RIP Sweet Mug. You were too young. You had a good life ahead of you. *tear*
Anyway, I was still left with a mug to give my hubs, and honestly, I'll probably keep the less than perfect ones around too. Fill it with a good beer, and I doubt there will be any complaints.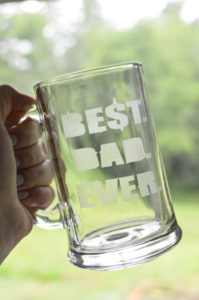 Happy (early) Father's Day to those awesome dads out there! And happy crafting! It's always kind of a bet whether it'll turn out right, no matter how simple the craft. So… may the odds be ever in your favor.