You guys, has your house ever been such a mess that you dread walking into it?
I am currently living in this state. Between going to school, working, raising tiny humans and running everyone around like a glorified taxi cab driver my house has gotten OUT OF CONTROL!
After this week, summer officially starts for me and the little girls.Woo hoo! I have made myself a list a mile long of things we are going to organize, clean up and finally finish around our house.
My list is a little daunting but mark my words, it will get it done.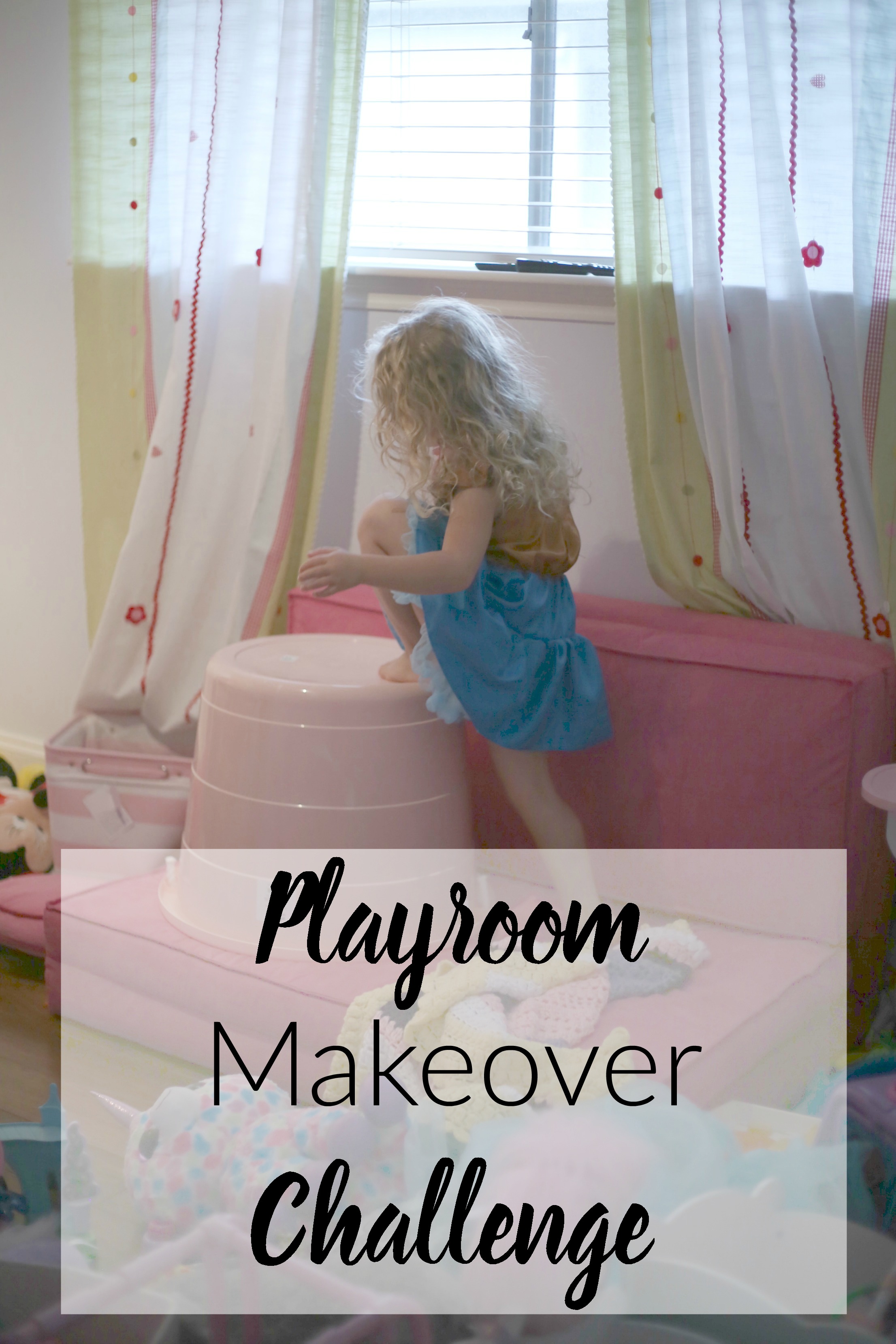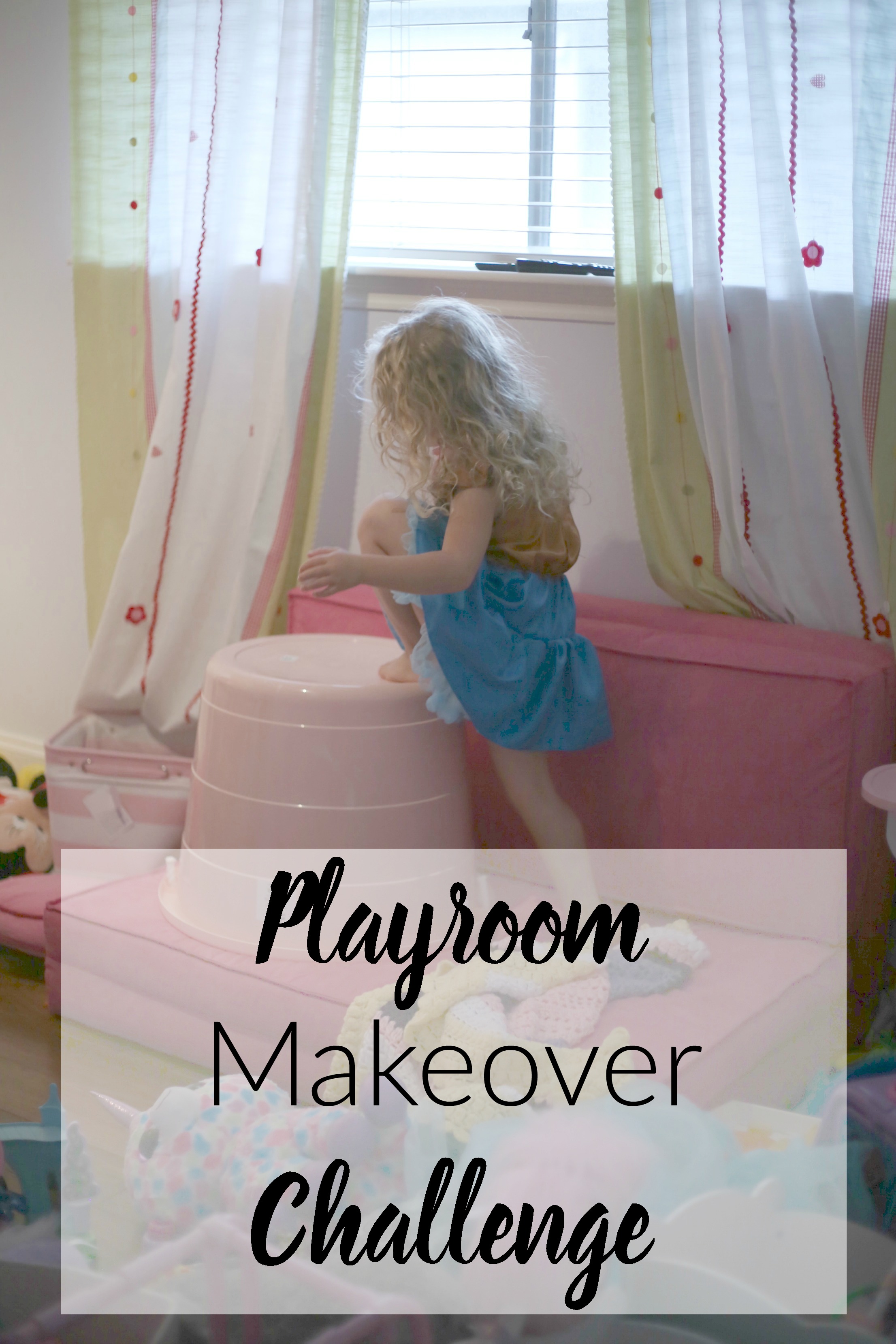 The room that we are going to tackle first is our playroom. This room has to be the busiest in our house besides the living room and without me managing the picking up over the last few weeks it currently looks like it has vomited on itself.
It's so bad that it is time for a Playroom Makeover Challenge!
After seeing Stephanie from Olive and Tate's amazing One Room Makeover Challenge, I was completely blown away! Her room is beautiful and I am so impressed with all she accomplished in such a short period of time. What I loved the most about her challenge is that she had a set time limit. She had an end date and had to meet it.
Although I won't be completing a challenge with others, I have decided that I am setting myself a goal of 6 weeks to complete our room. I plan to share my progress with you here and of course show our final reveal.
Just have a good look at this mess. Let this help you feel better about yourself and the mom you are!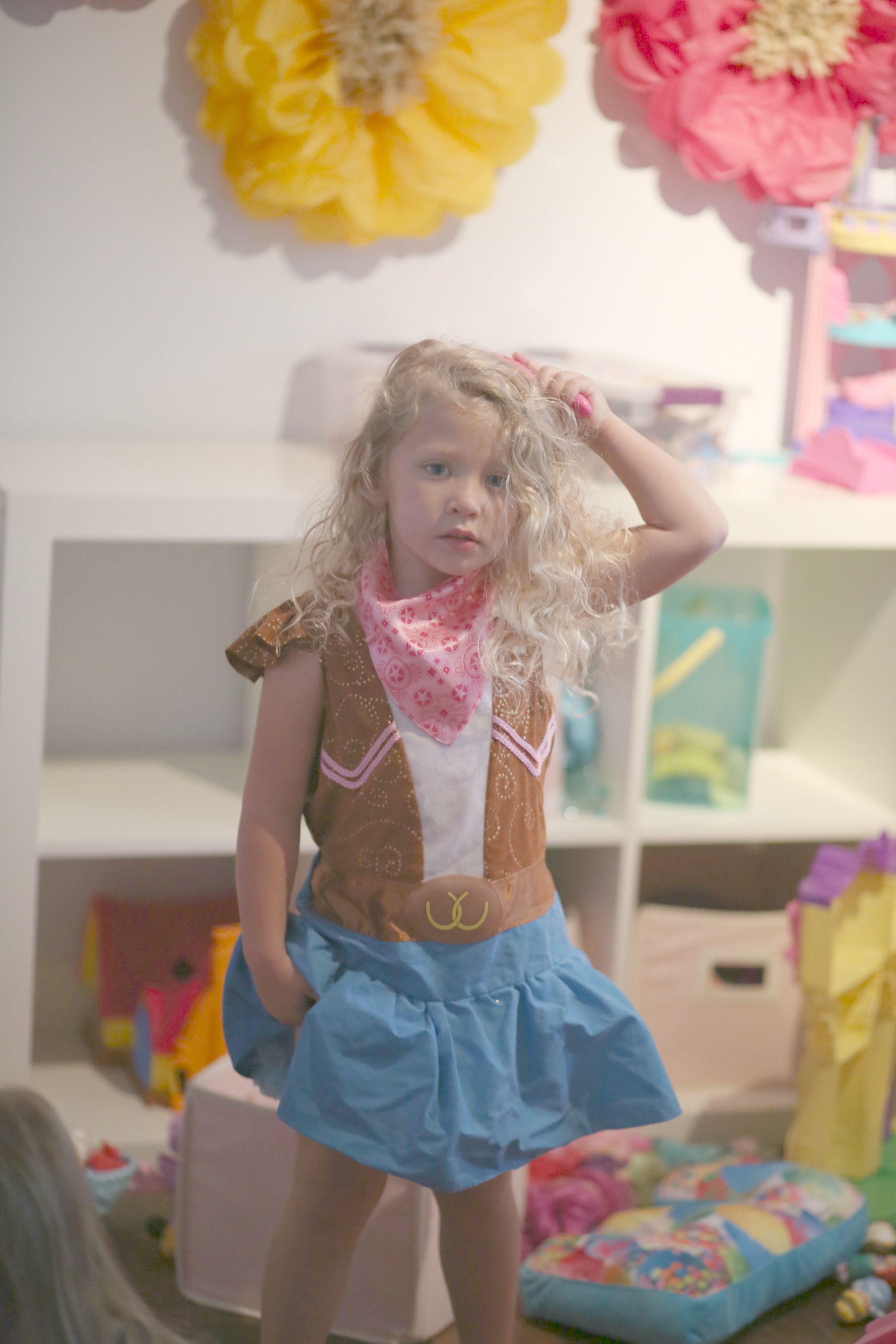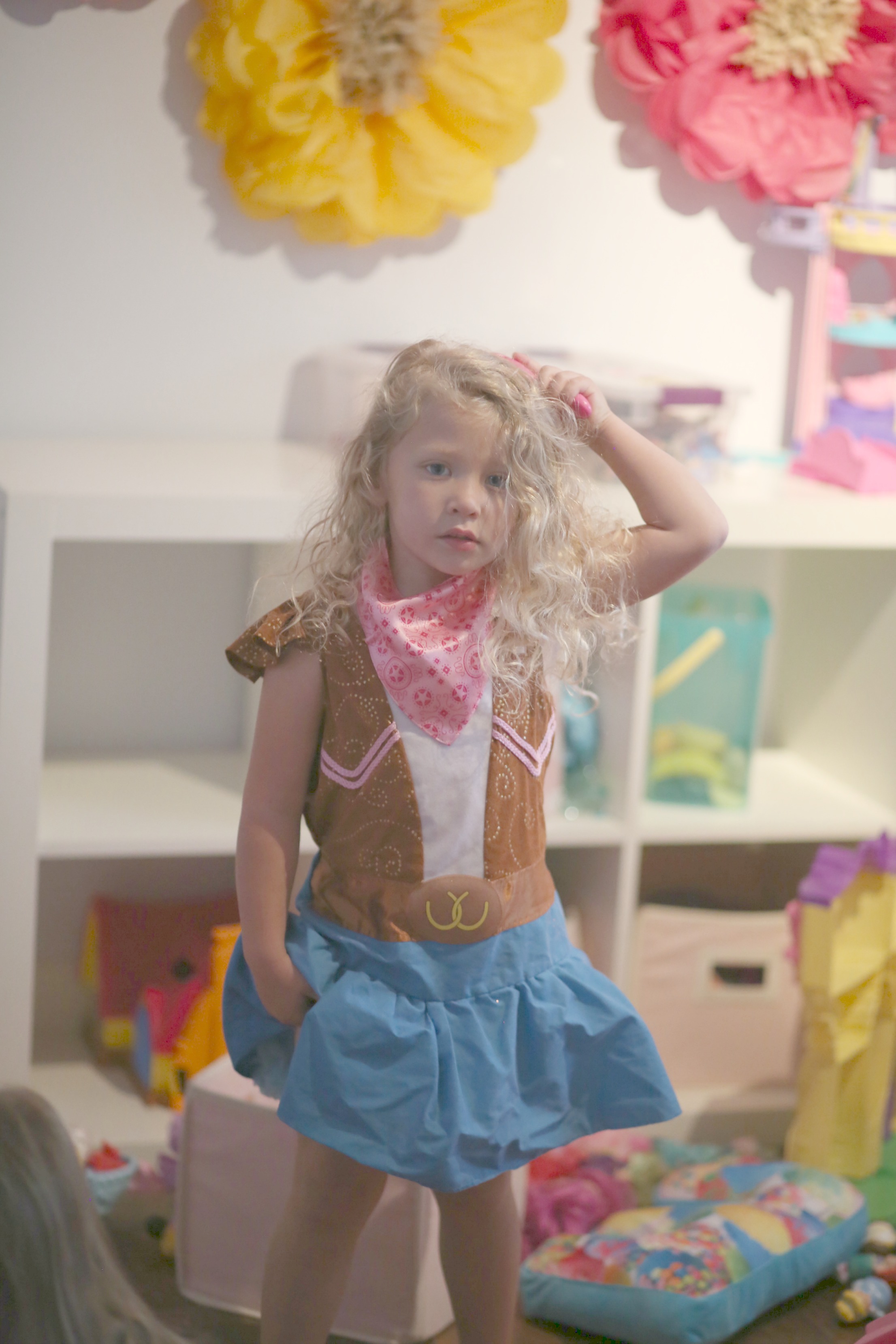 The other day I walked into the playroom to get the girls and every toy and dress up item was ev-ery- where. I literally lost my mind on the kids. I am talking head spinning, yelling lose my mind. My kids may or may not have walked slowly out of the room trying to avoid me at all cost.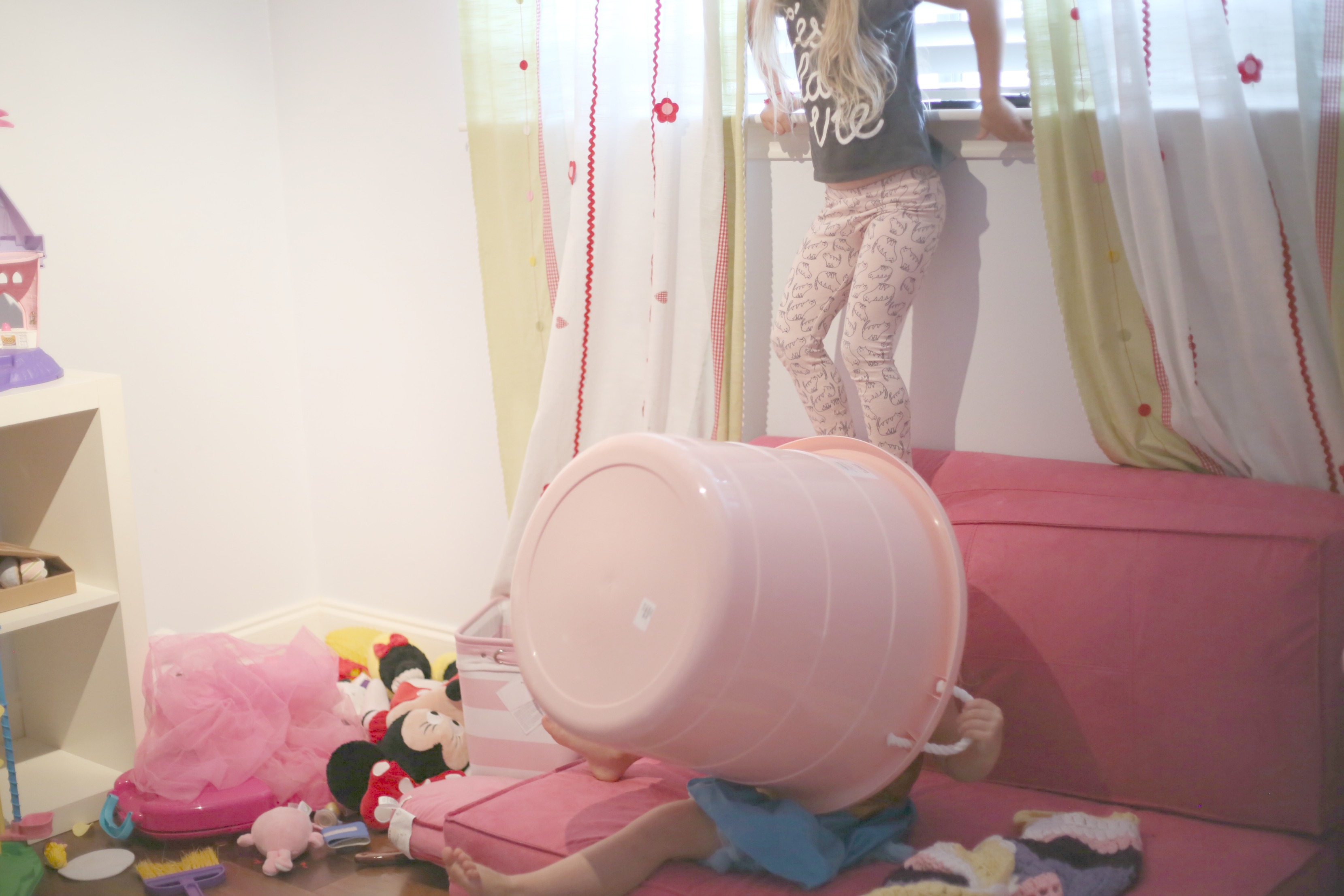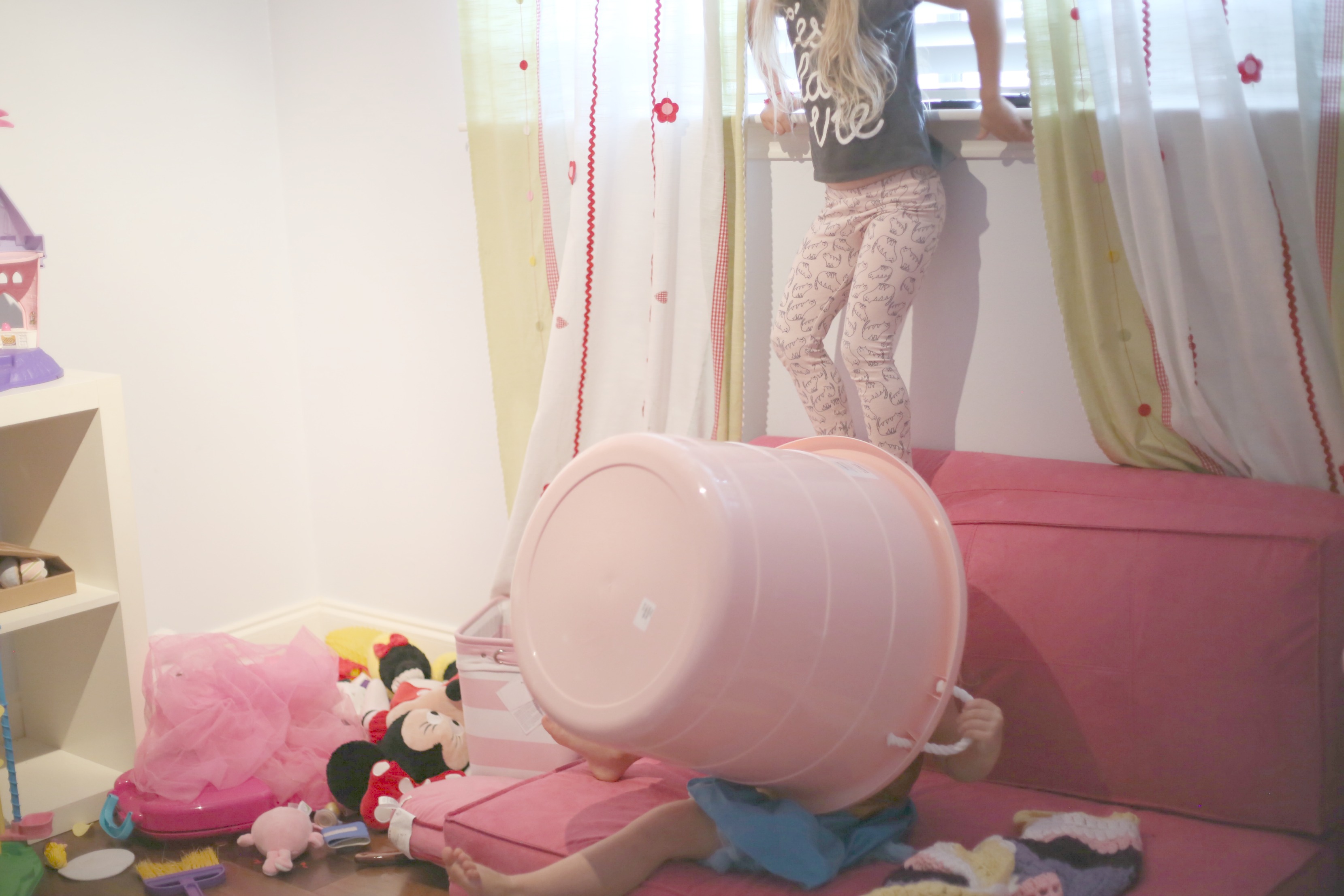 After I came down from my crazy, I realized that the main issue in this playroom is actually my fault. Although I have spent a ton of time organizing this space, I organized it and made it function for me and not for the kids.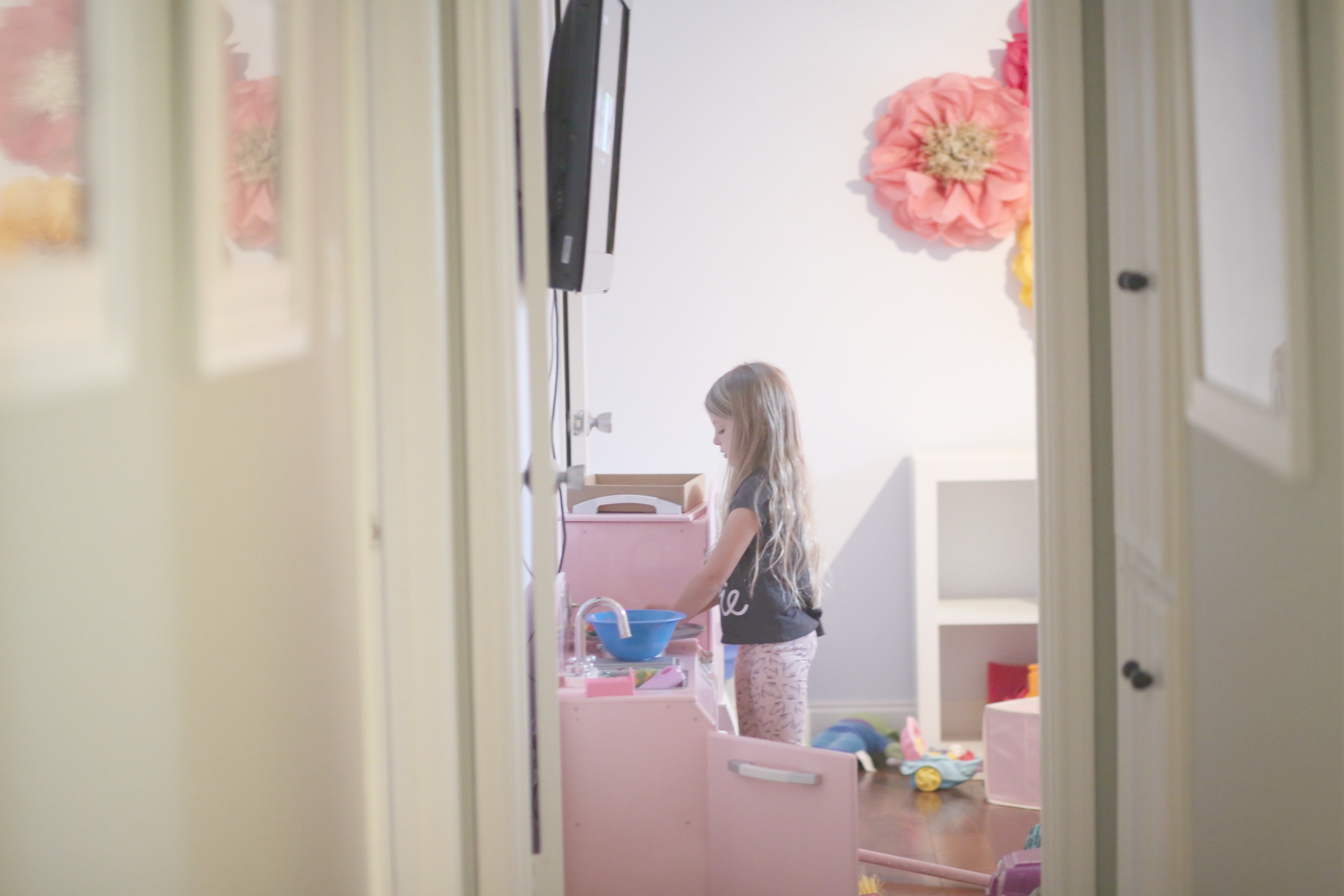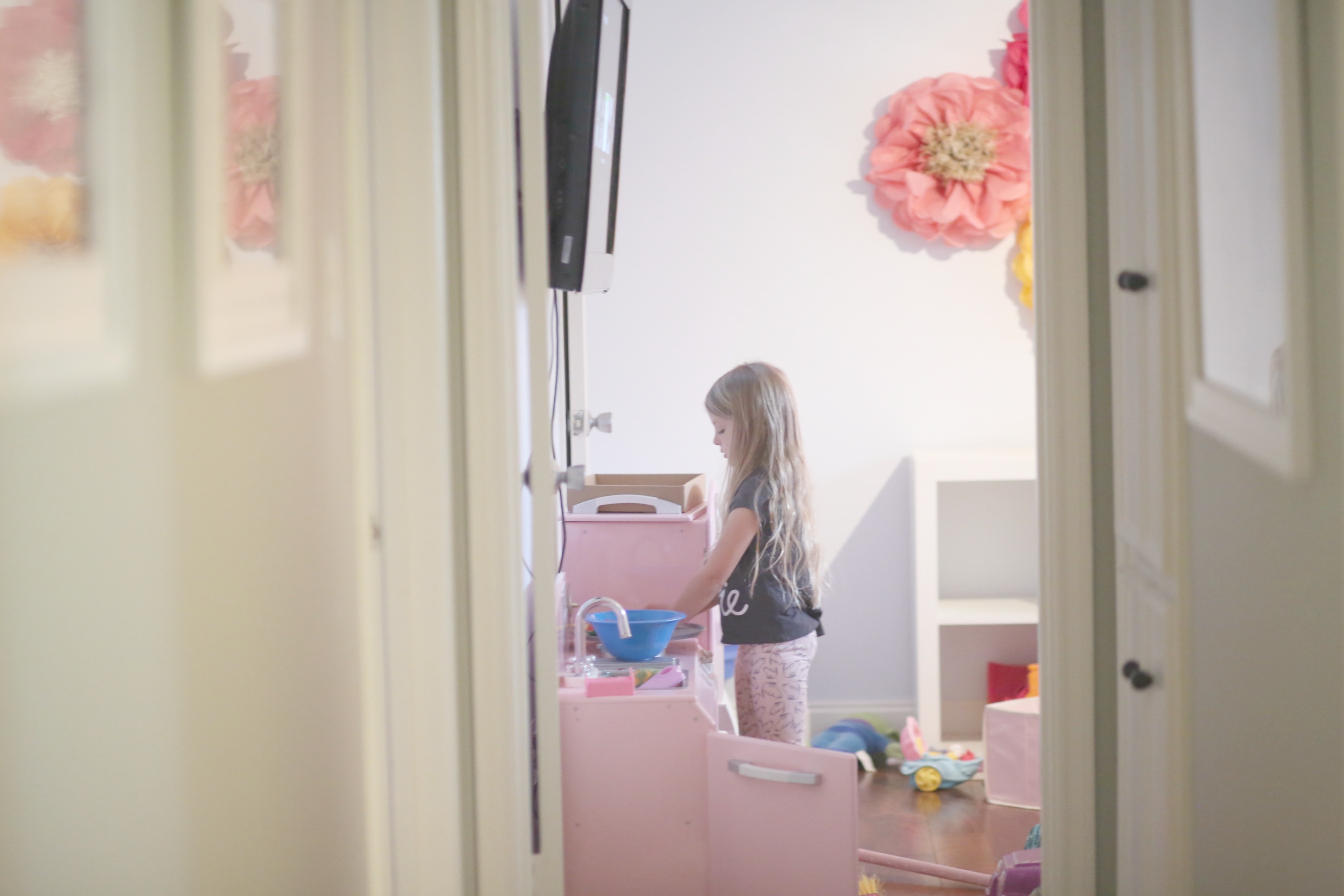 So here is the plan on how I am going to fix this little mess.
First things first, we are going to go through all of our toys and purge! Purge, purge,purge! Right now, we have too many toys that are just used to dump and not to play with. We have a case of the grab and dumps around here and I cannot take it anymore!
Seriously though, there are so many toys that they cannot even focus on what they actually want to play with.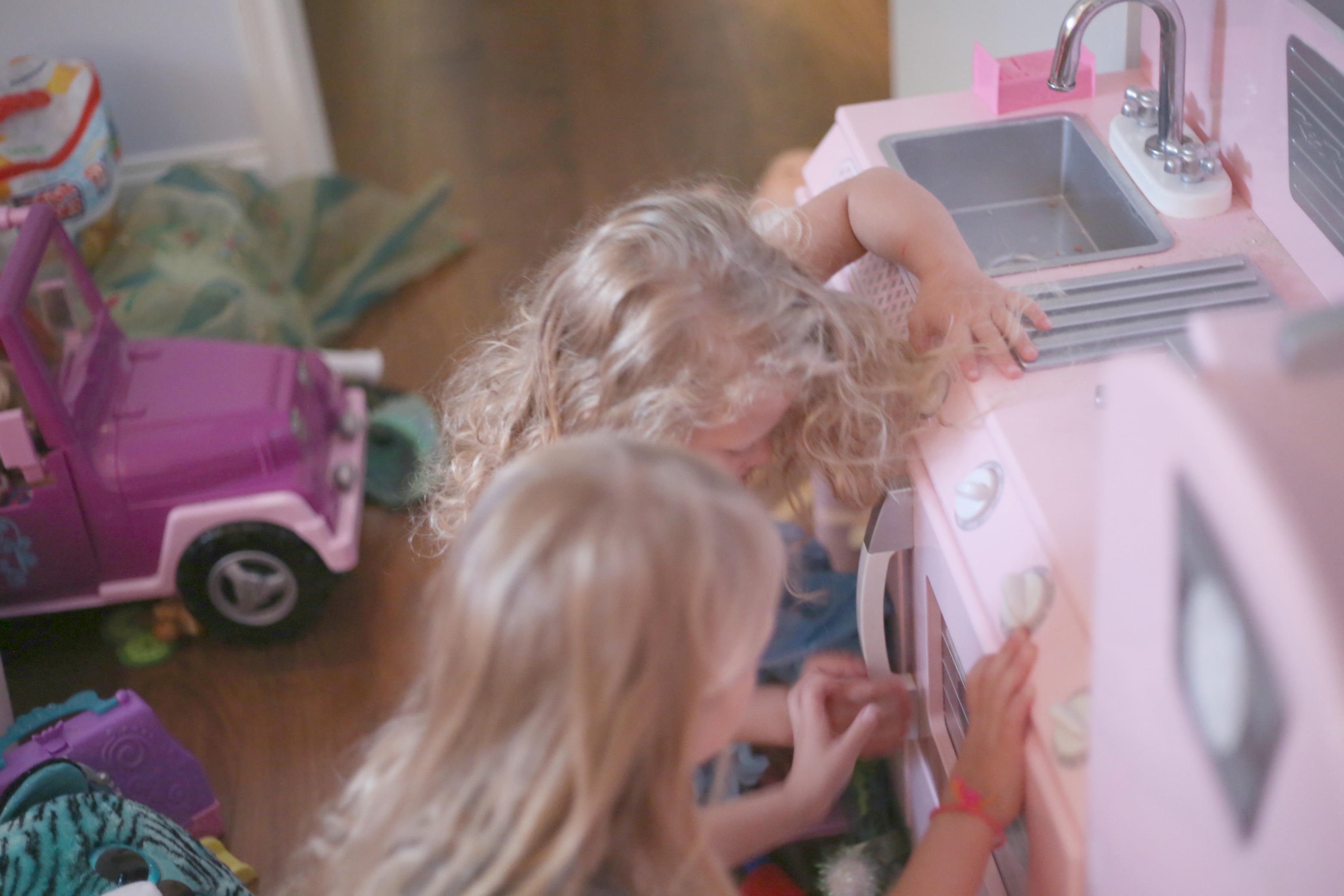 Next, we are going to label everything! My goal is to make it as easy as possible for the girls to clean this room on their own.
Truth, I have enabled them. They make the mess and I pick it up. But now, I am tired and enough is enough. That nonsense ends tonight! This playroom is going to be so easy for them to pick up that they could do it in their sleep.
Maybe…hopefully!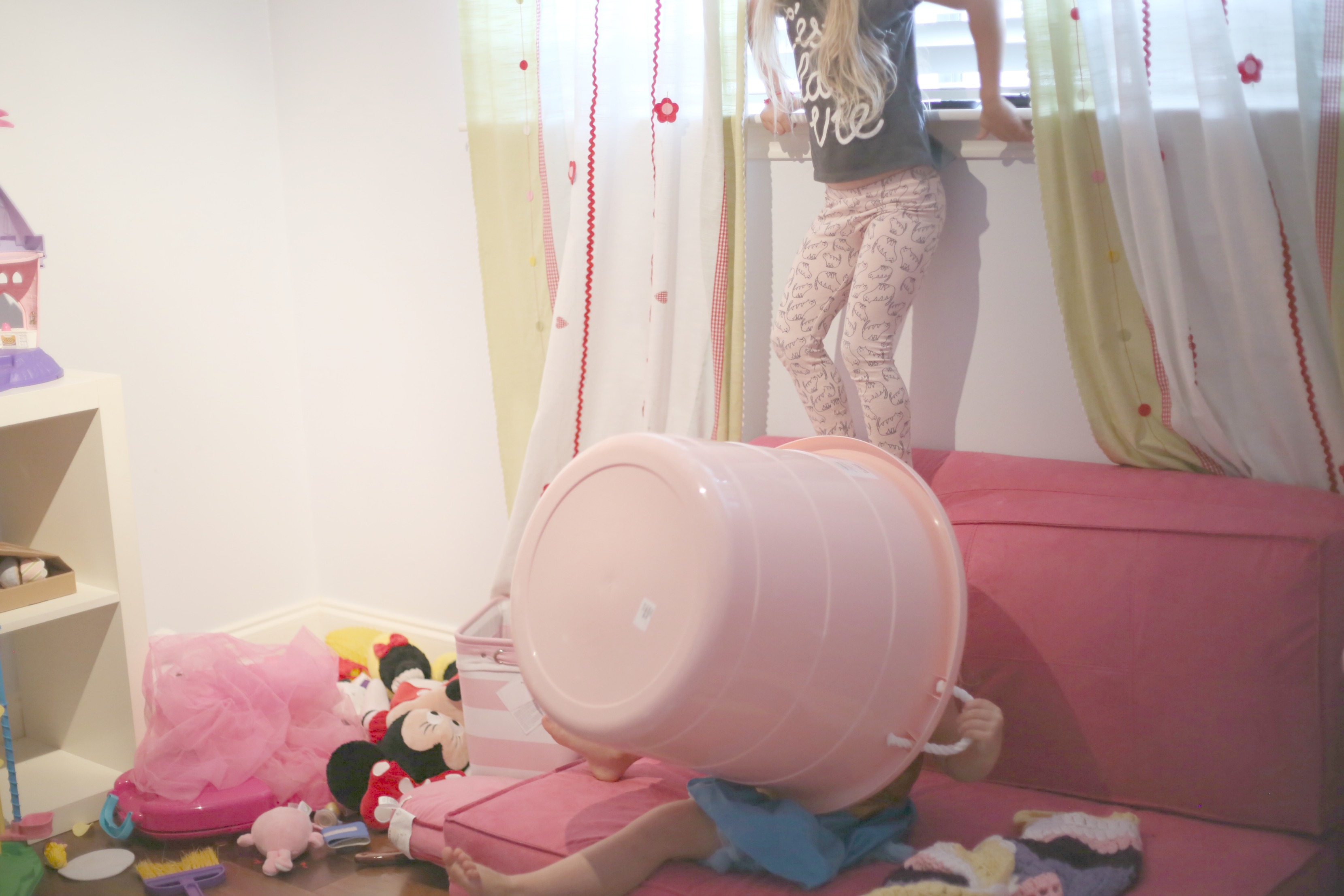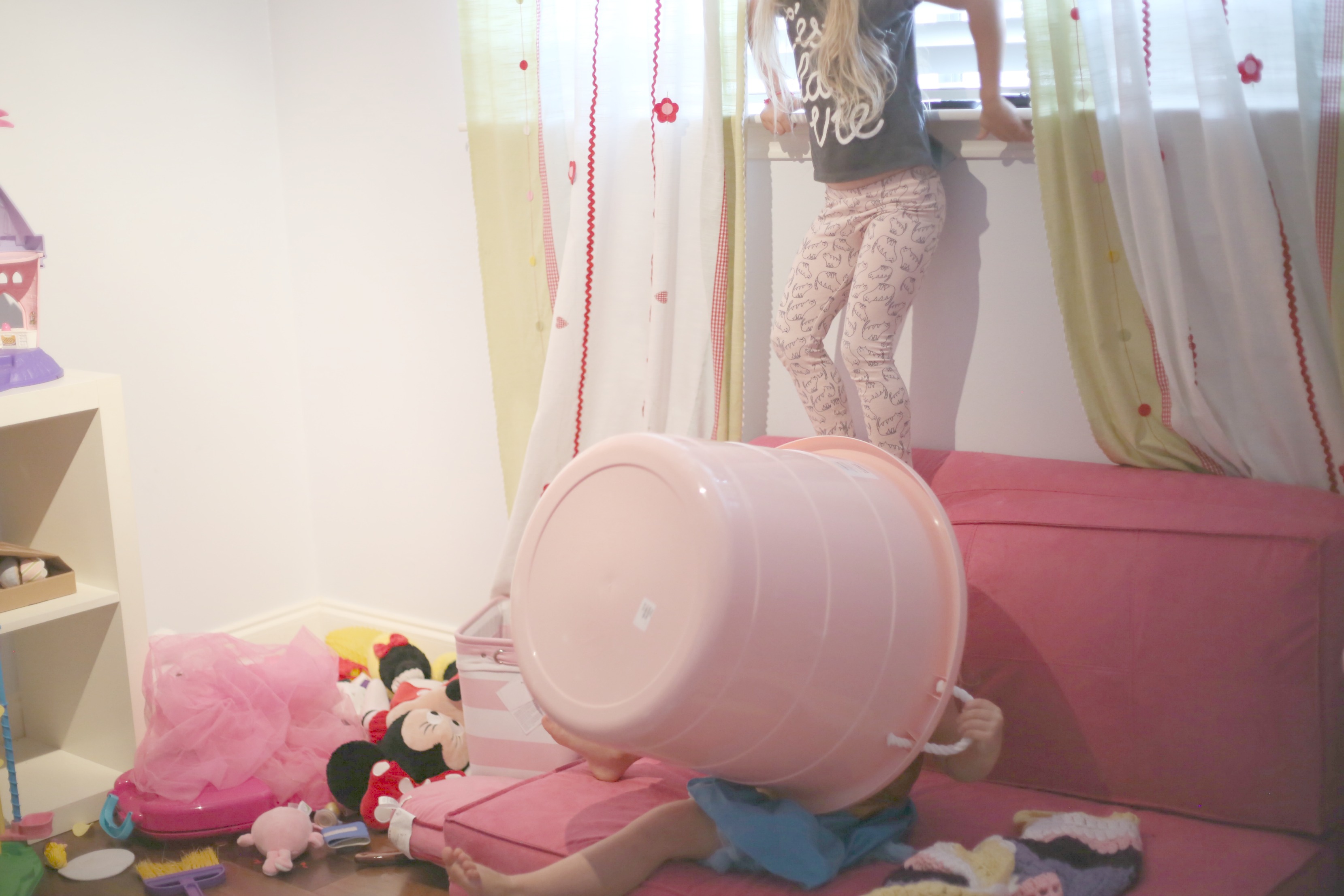 Here is to a new and improved playroom! One full of cuteness, functionality and ready for fun!
Alright moms of the world send me some words of encouragement. I am going to need it!
And while you are at it, what are some of your play room must haves?