It's almost Fall, y'all. Can I get a "Yayyy!" or a "PSL!" or a "Cozy Sweaters FTW!" If you can't tell, I'm excited for the seasons to change. Fall is my most favorite season for so many reasons, but up here in the Pacific Northwest, Fall also means rain, which means our go-to parks are about to get a bit less go-toable. As I've been thinking of different ways to keep our rainy days from becoming screen-filled cabin-fever boredom-fests, I thought of this idea, admittedly inspired by a Felt Christmas Tree craft I saw in the Dollar Spot last year at Target, but never actually bought. It's such a cute idea and can be translated to every season and every occasion, and it's perfect for rainy day with toddlers.
Also, I just want to put this out there… this is the easiest craft known to (wo)man. It's less than a Gilmore Girl's episode worth of time, takes little to no artistic skill, cost me less than $5 total to make (yes – really), and if your kids are old enough (i.e. not my 2 year old twins who I wouldn't let touch a Sharpie with a 10 foot pole) then they will be big helpers and can be a part of both the making and playing with parts to this DIY. But, in order to not lose my pro-blogger status by showing you a super, ridiculously easy craft, I'm going to pretend it's really hard (even though it's really not).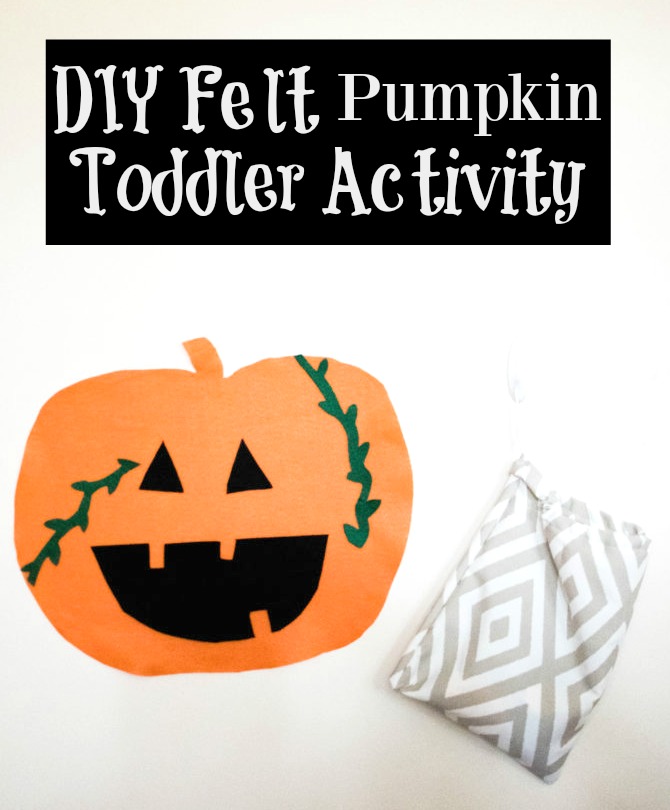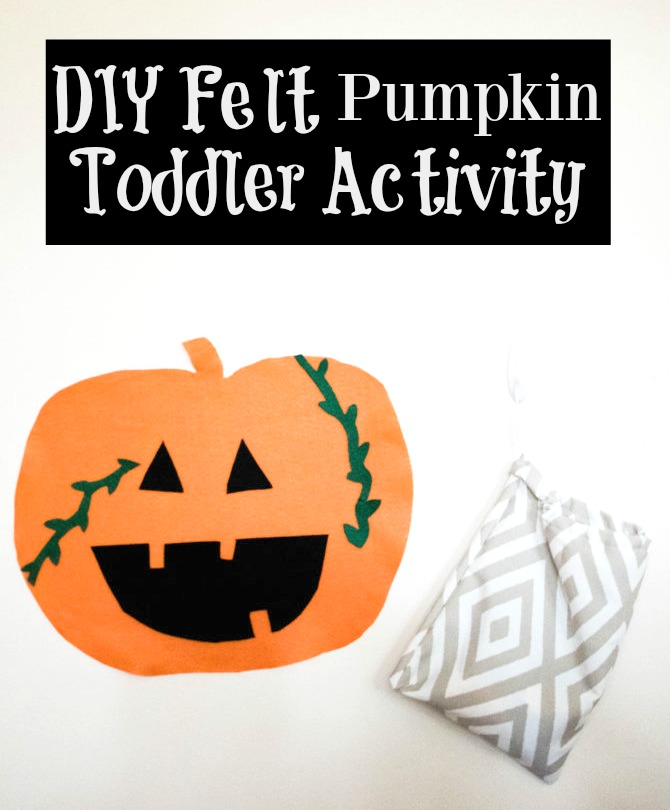 So, for the Felt Pumpkin Toddler Activity, you'll need:
1/2 yard of Orange Felt (or even a remnant, about 24 inches x 24 inches)
3-4 Sheets of 9 x12 Felt in fall colors (I chose Gold, Black, and Green)
Scissors
Sharpie (the thinner the better)
Rotary Cutter & Cutting Mat (optional)
Hanging apparatus. I used Velcro Brand hangables, but use whatever you have. Thumb tacks, Command Strips, your call.
Bag for Storage (I made a simple drawstring one out of some fabric remnants I had lying around. A bag or basket both work fine, and I hung mine on a Command Hook.)
Step One: Draw your pumpkin as a well as you can on the big piece of orange felt. Freehand it, make it not-perfectly round and lopsided like nature intended. Then cut it out. I prefer to use my rotary cutter for for these things, but scissors work just as well.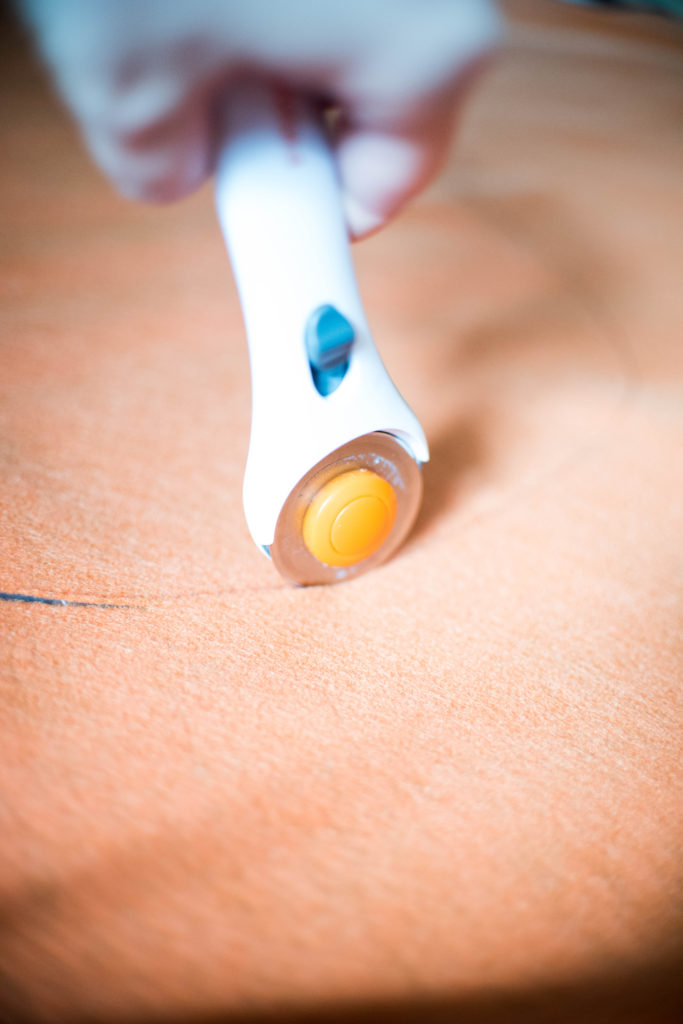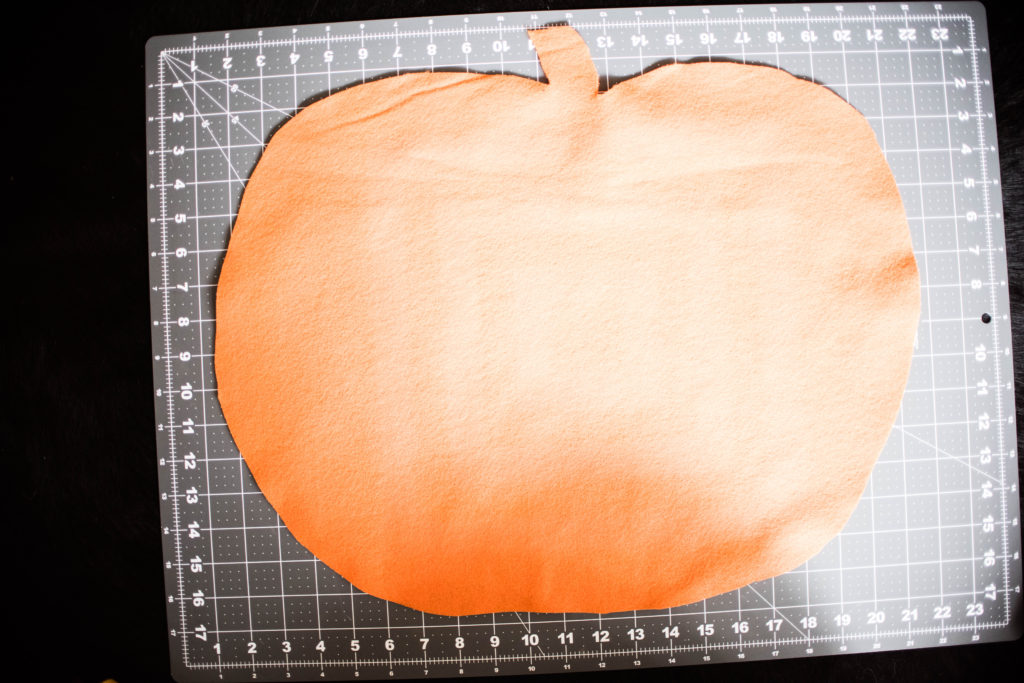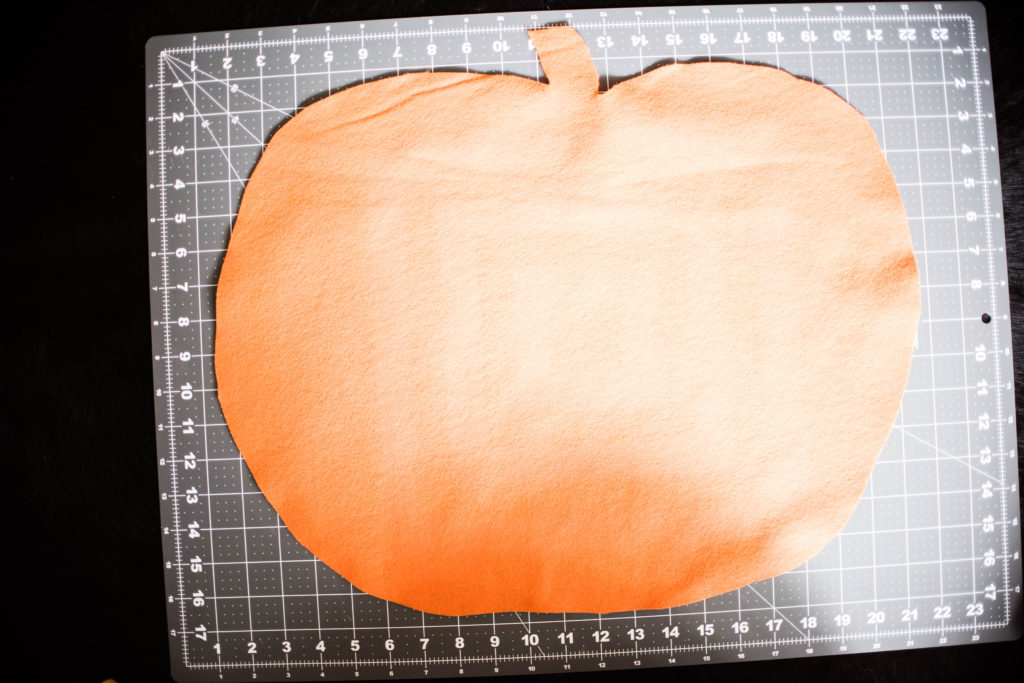 Step Two: Cut out your accessories. I just free-handed things like vines, leaves, Jack-0-Lantern face pieces (both lit and non-lit), a candle, and even some fun facial hair like a mustache, a beard, and fun eyebrows.
Other fun things to consider: hair, glasses, Harry Potter lightning bolt (still probably going to happen), ears, a real nose, Googly eyes with felt attached at the back, a Zoro mask, a masquerade mask, rosy cheeks, full highlight and contour coloring with a perfectly coordinating MAC lip color…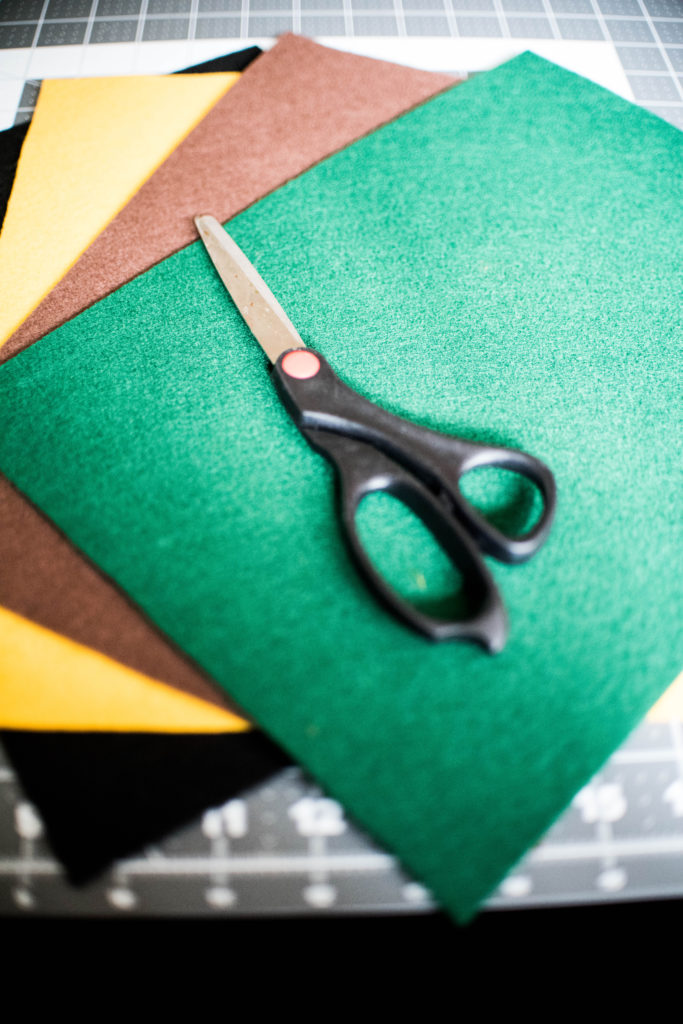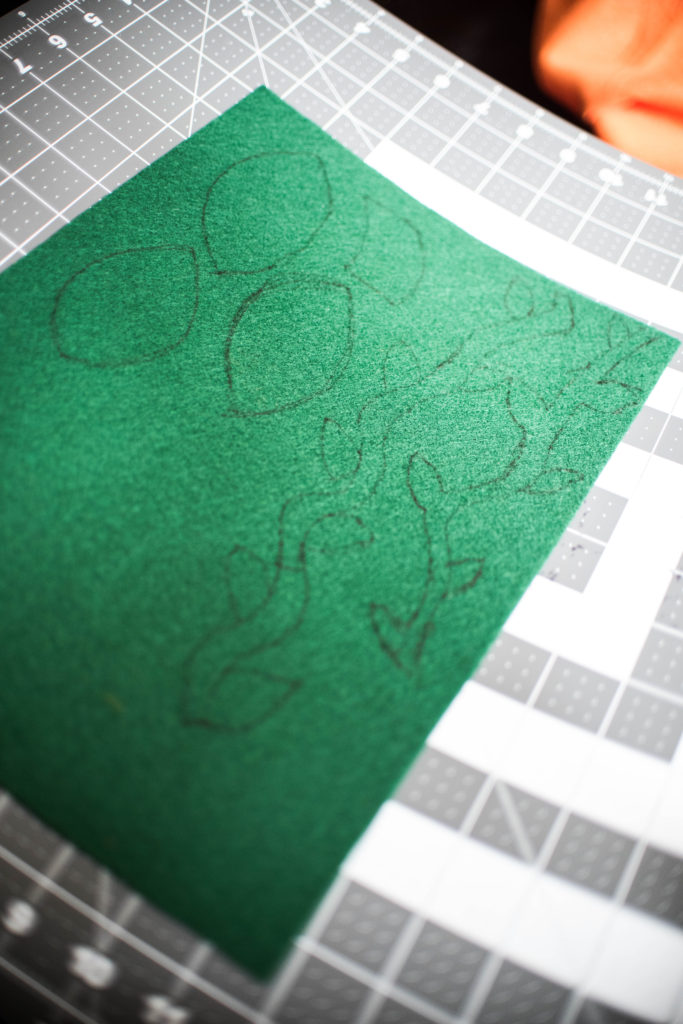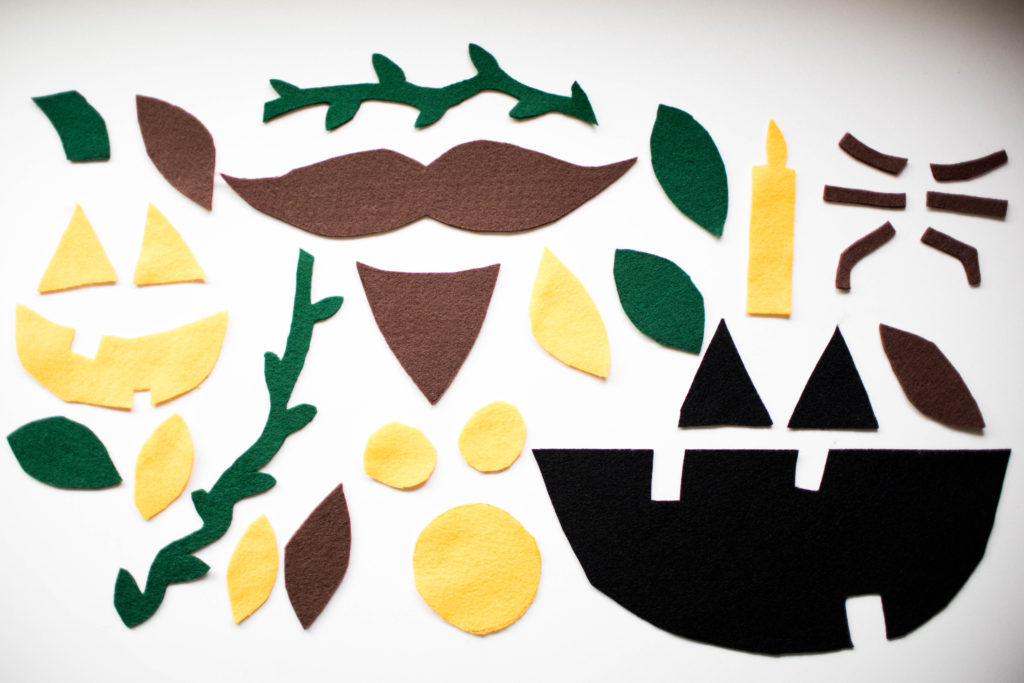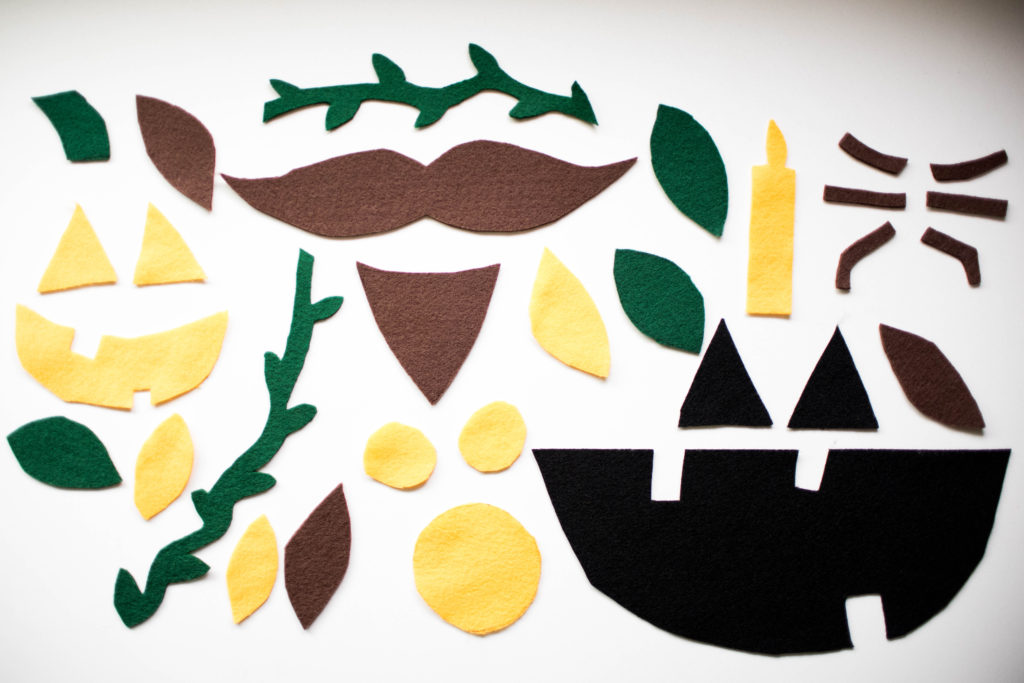 #PumpkinBrowsonFleek
Step Three: Corral the accessories. I just used some scrap fabric and some ribbon to throw together a small little drawstring bag to pick his face pieces out of, but any bag or small basket will work.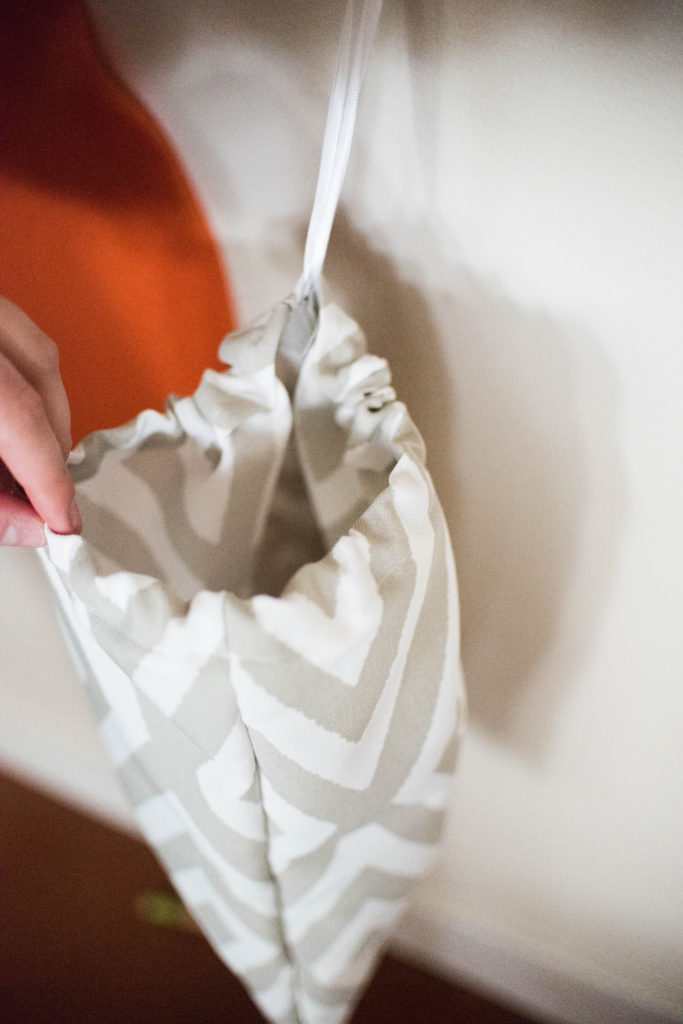 Step Four: Sit back on your rainy day and let them play. Felt sticks to itself (thanks, friction) so there's no need for adhesive or anything. Just put it up on the wall, give them the bag of accessories, and drink your still hot cup of coffee. The whole thing. That's how much my twins loved this.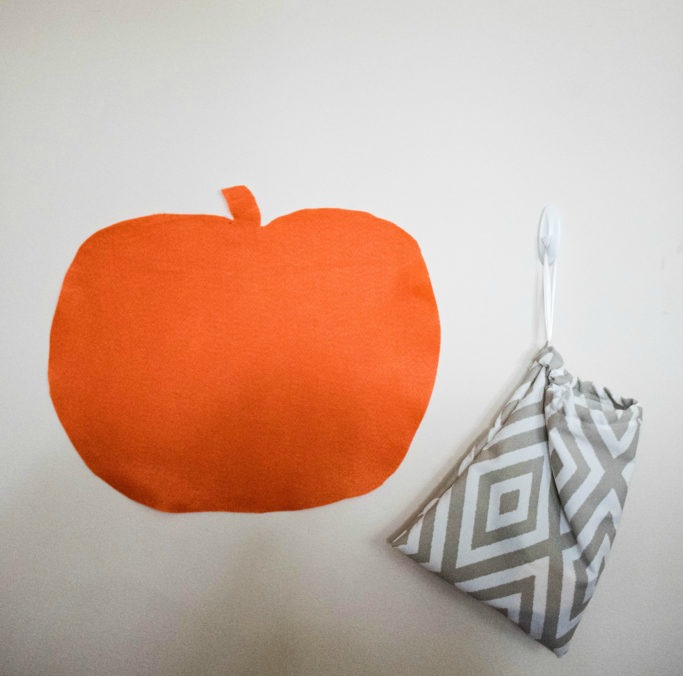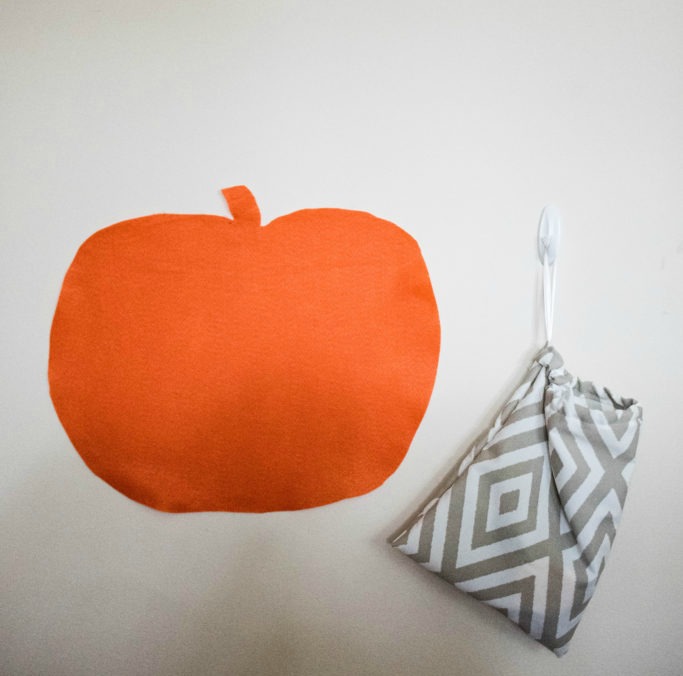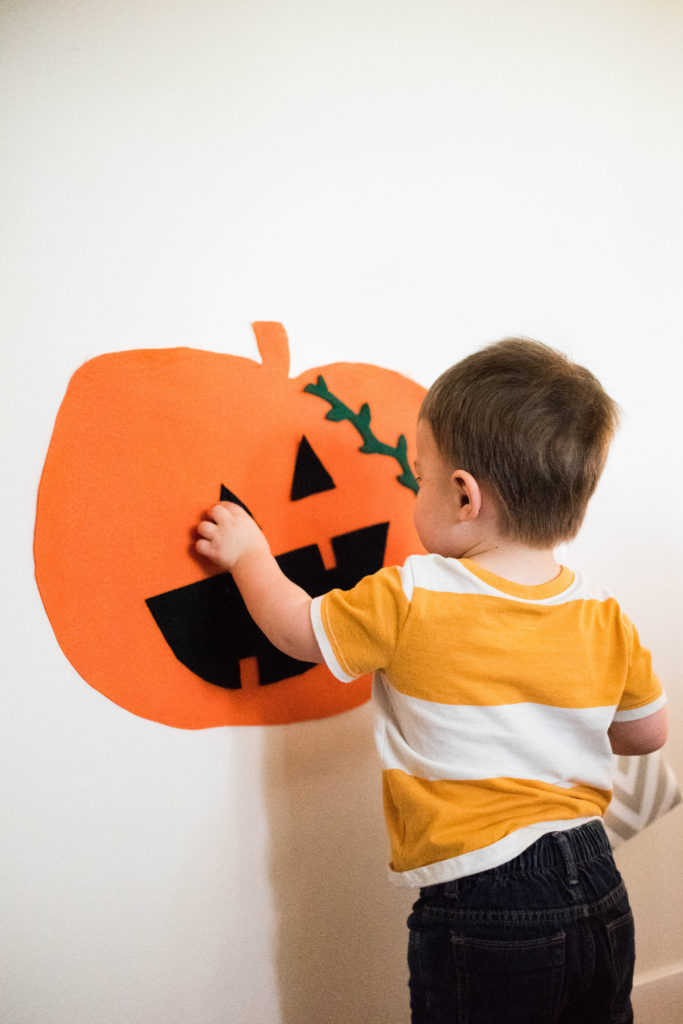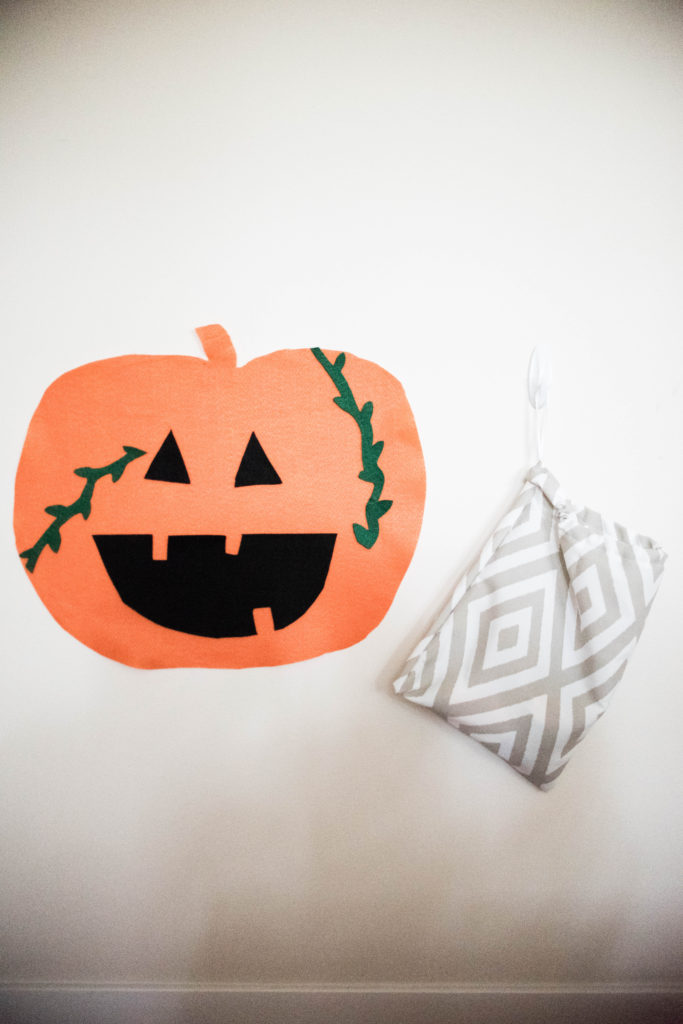 See? It really is that easy. No templates, no measuring, no gluing, no print-outs… good old fashioned Pumpkin Decorating on the wall with Felt. I am seriously excited to make more of these to keep my boys perma-entertained. Think of all the possibilities! Snow men, Christmas trees, box of chocolates for Valentines Day, flower for Spring, American Flag, a beach scene, a road with cars, an ice cream sundae with toppings! The possibilities are endless. And like I said, this cost me a whopping $5. The small sheets of felt are $0.49 and the large felt was on sale for $4 a yard, and I only needed a half (and still have lots leftover!).
Not too shabby, right? There's enough time to wake up to a rainy morning, throw the kids in the car, make it through the Starbucks drive thru, grab the felt at Jo-Ann, get home, make it, and still have time to play before nap time. And that my friends is music to any Mama's ears.
So let's chat – what are your favorite rainy day activities? Any Fall crafts planned with your kiddos?


Save
Save
Save