This DIY Greatest Showman Halloween Costume is super easy to make and perfect for trick or treating!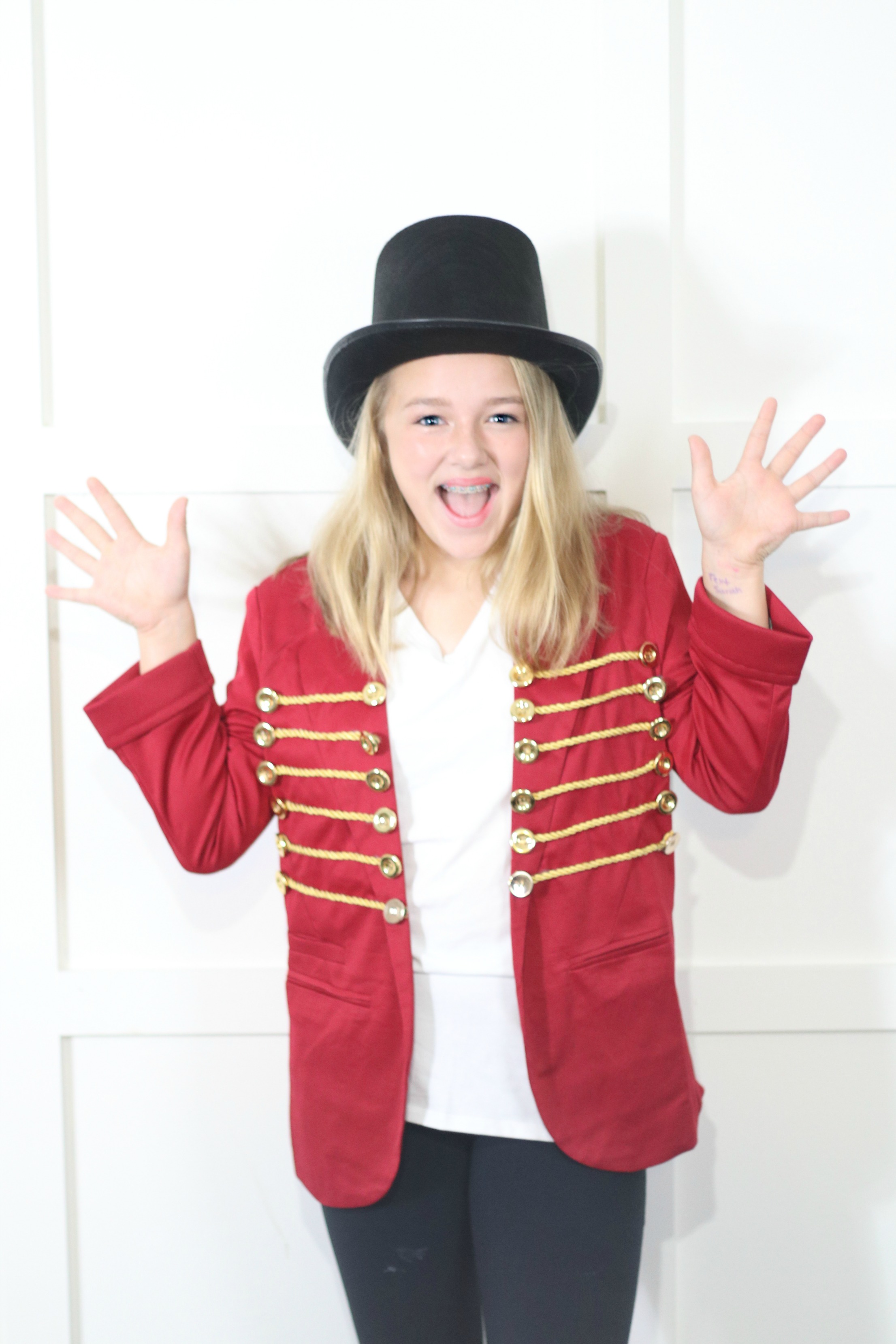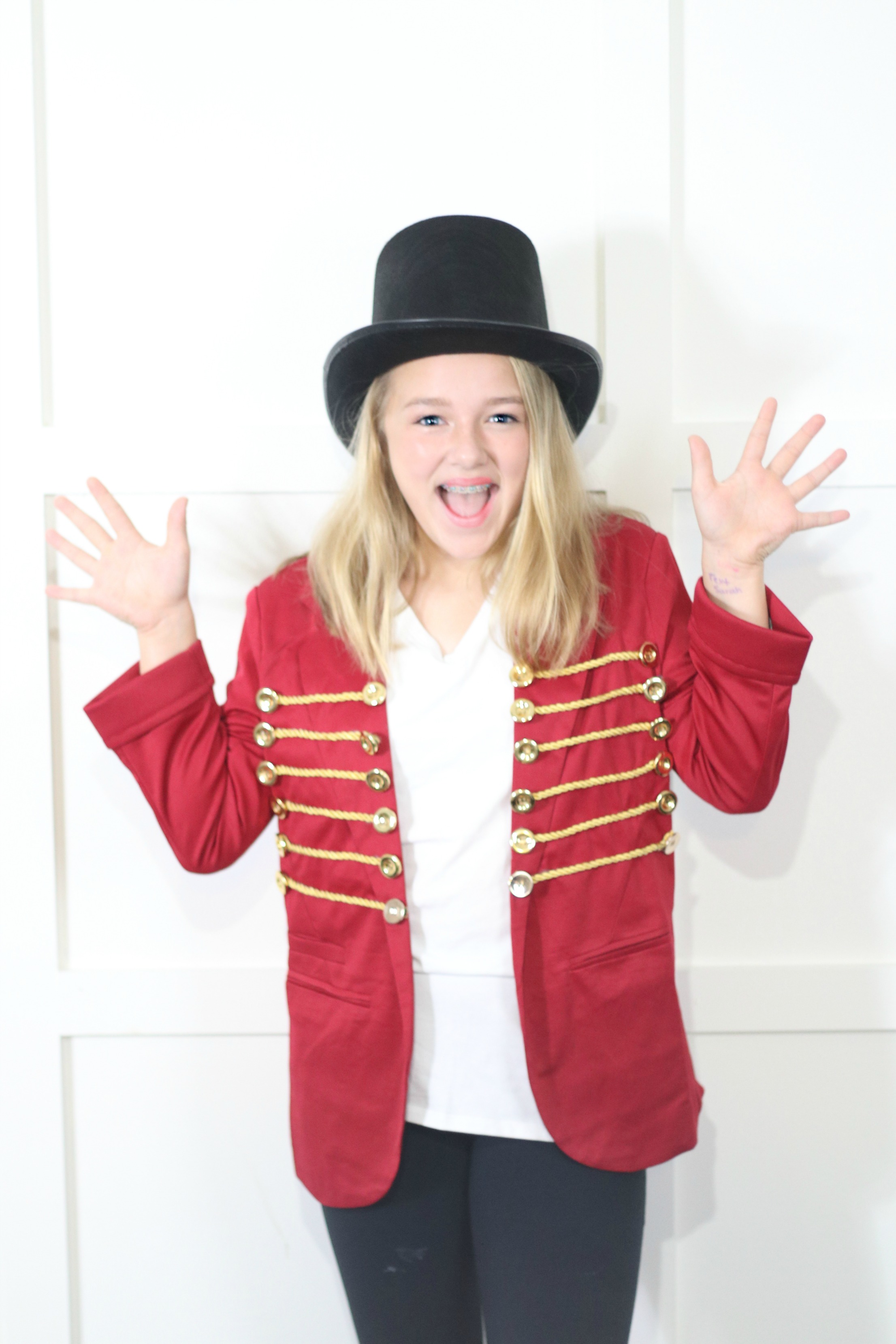 We love Halloween in our house and love DIY Halloween Costumes even more! This year, my kids are obsessed with The Greatest Showman movie. I am talking here we are a year later and we are STILL watching the movie at least twice a week. I can't blame them, it is amazing! We looked everywhere for the perfect Greatest Showman Costume and could not find anything we love. So, what do you do when you can't find the perfect thing? You DIY it! This DIY Greatest Showman Halloween Costume is so fun and super easy to make. Would you believe me if I told you I made this in under 2 hours? Well, I did!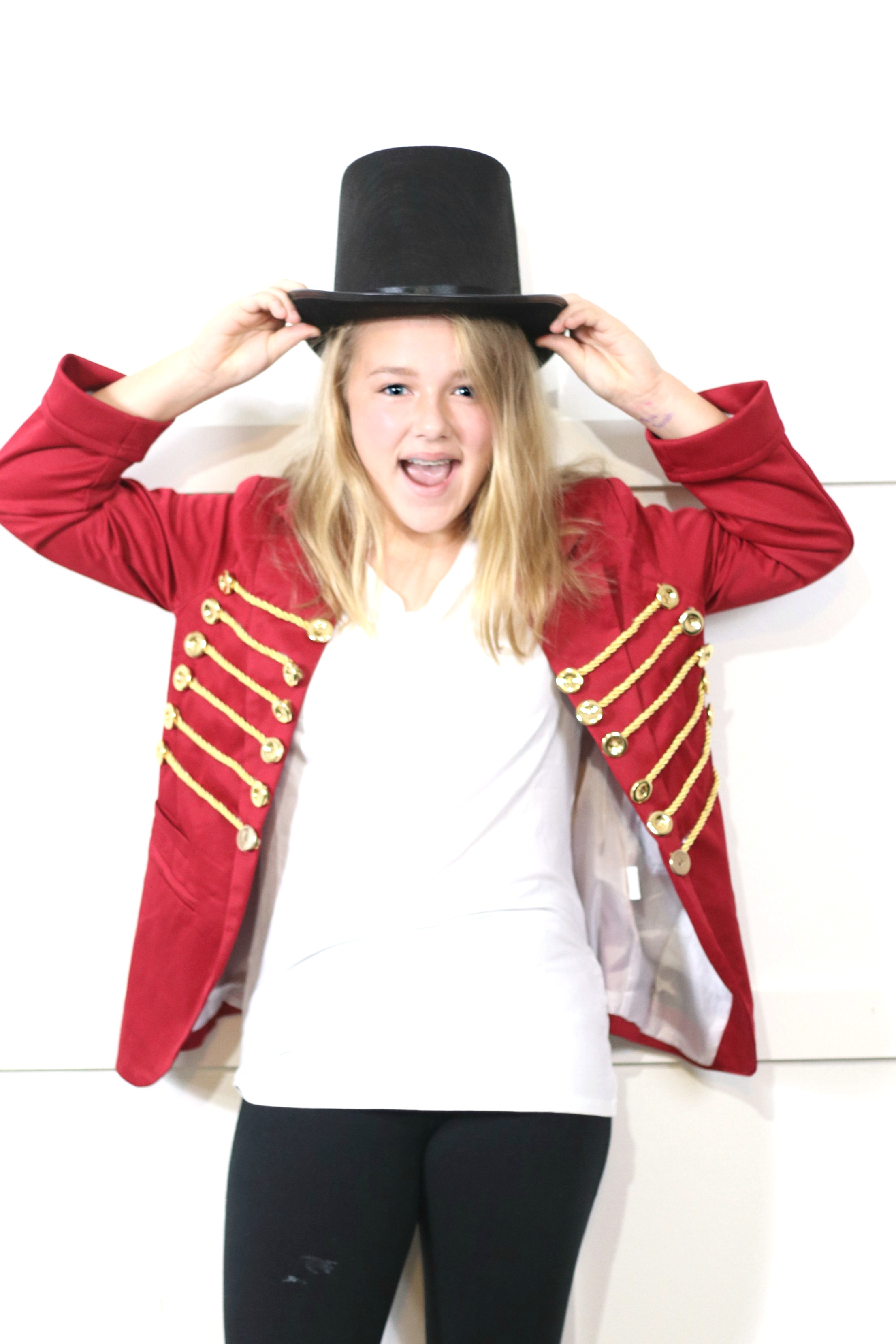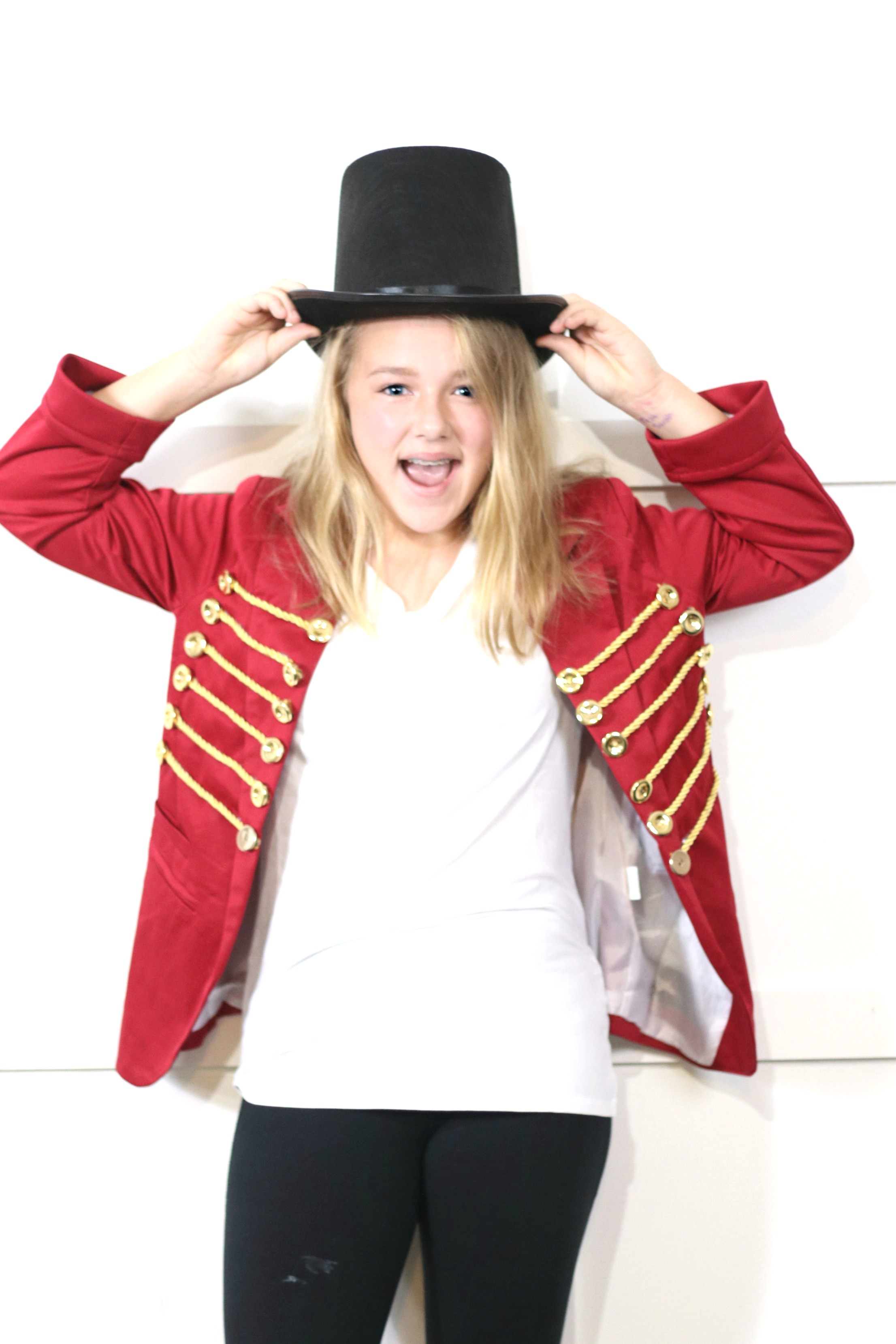 Here is what you need to make the perfect DIY Ringmaster costume!
DIY Greatest Showman Halloween Costume
Directions:
Making the jacket for this Halloween costume is super easy to make. You will have 6 stripes of gold trim rope on the side of your red blazer. To make sure your rope is the perfect size, measure from the inside of the blazer at chest level to right under the arm pit. Cut 12 strips total.
Once you have all of your rope cut, use your hot glue gun and glue the strips evenly with 6 on each side. Now, glue gold buttons on each end of the gold strips.
Top off your costume with the perfect hat and you are good to go! We paired this Greatest Showman Costume with black leggings, a white t-shirt and tall black boots and my girl is good to go!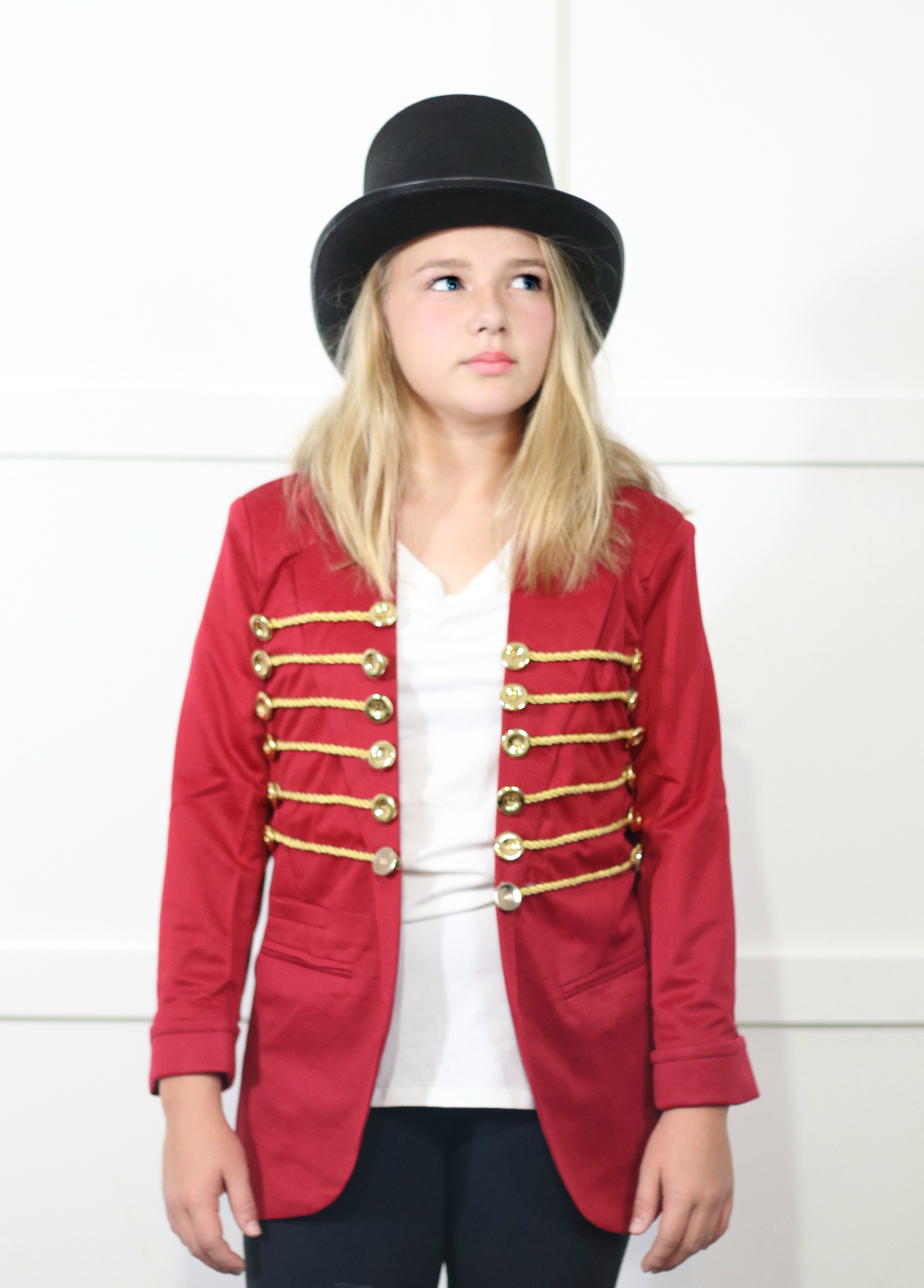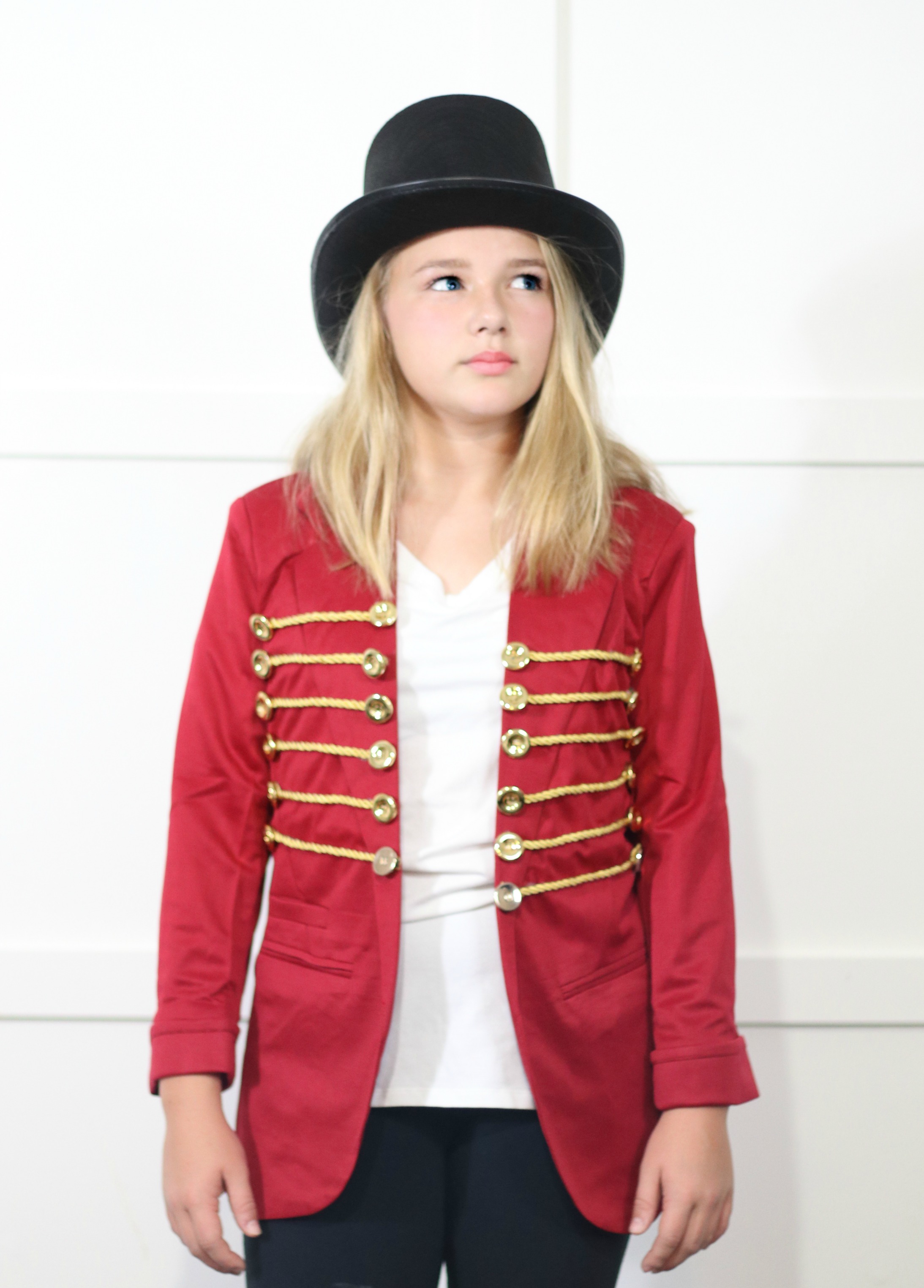 This costume turned out so perfect I think I need to add a few more characters to the mix. Which do you think we should make next? The Bearded Lady, Anne Wheeler the Strong Man. I think we may just have to do Greatest Showman costumes for the entire family this year! What do you think? What characters should we all go as?
If you loved this costume idea, don't forget to pin it and save it for later!