I know what you are thinking? Weren't we just doing Christmas tutorials and DIY's?
The answer is yes, but for whatever reason time keeps on a flying and in just a few short weeks Valentine's Day will be here.
By blogger and Hobby Lobby standards, we are probably way behind.
This DIY Valentine Glass Block Tutorial may sound complicated, but trust me….it is one of the easiest and more affordable crafts I have ever done and bonus….it would make an excellent gift for a teacher.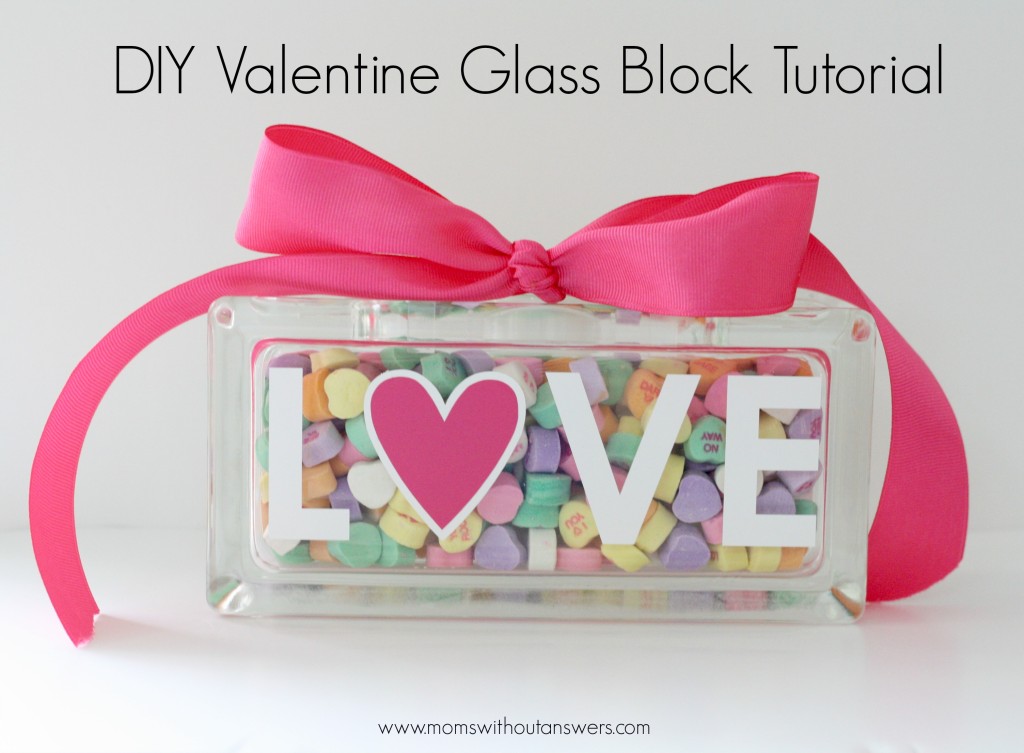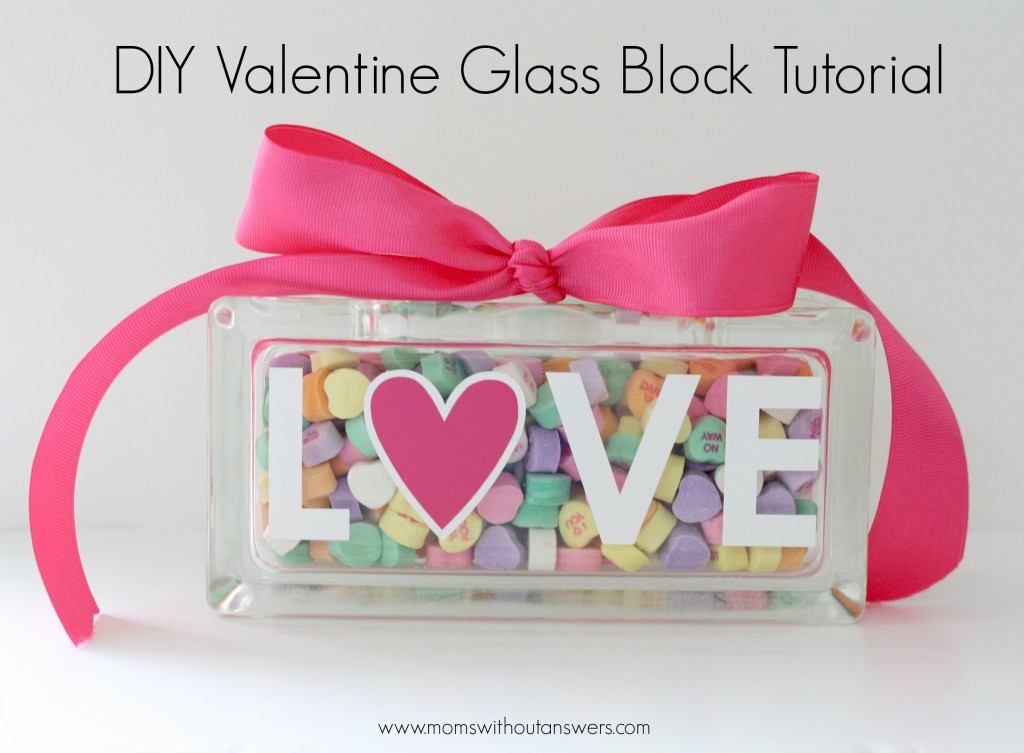 Items needed for this craft:
Glass Block which can be purchased at Hobby Lobby with your 40% off coupon. 
Candy Hearts, or really any candy of your choosing
Ribbon
Stickers or Vinyl Lettering. I had my go to Etsy shop whip this up for me for under $5
Once you have your items, you just simply fill the block with the candy of your choice. Add a cute bow to the top and the vinyl lettering to the front, and BAM a super cute and affordable gift or decoration perfect for Valentines Day.
It's as easy as that. Even the most non crafty of mamas can totally rock this DIY.
If you love this DIY, stay tuned the rest of the week for some more amazing Valentine crafts and recipes coming your way.