This Valentine's Christmas Tree is the perfect addition for your Valentine party decorations!
These valentine tree decorations are super easy cost effective.
I have partnered with Hometalk to do this fun Valentine's Holiday Tree but all opinions are my own.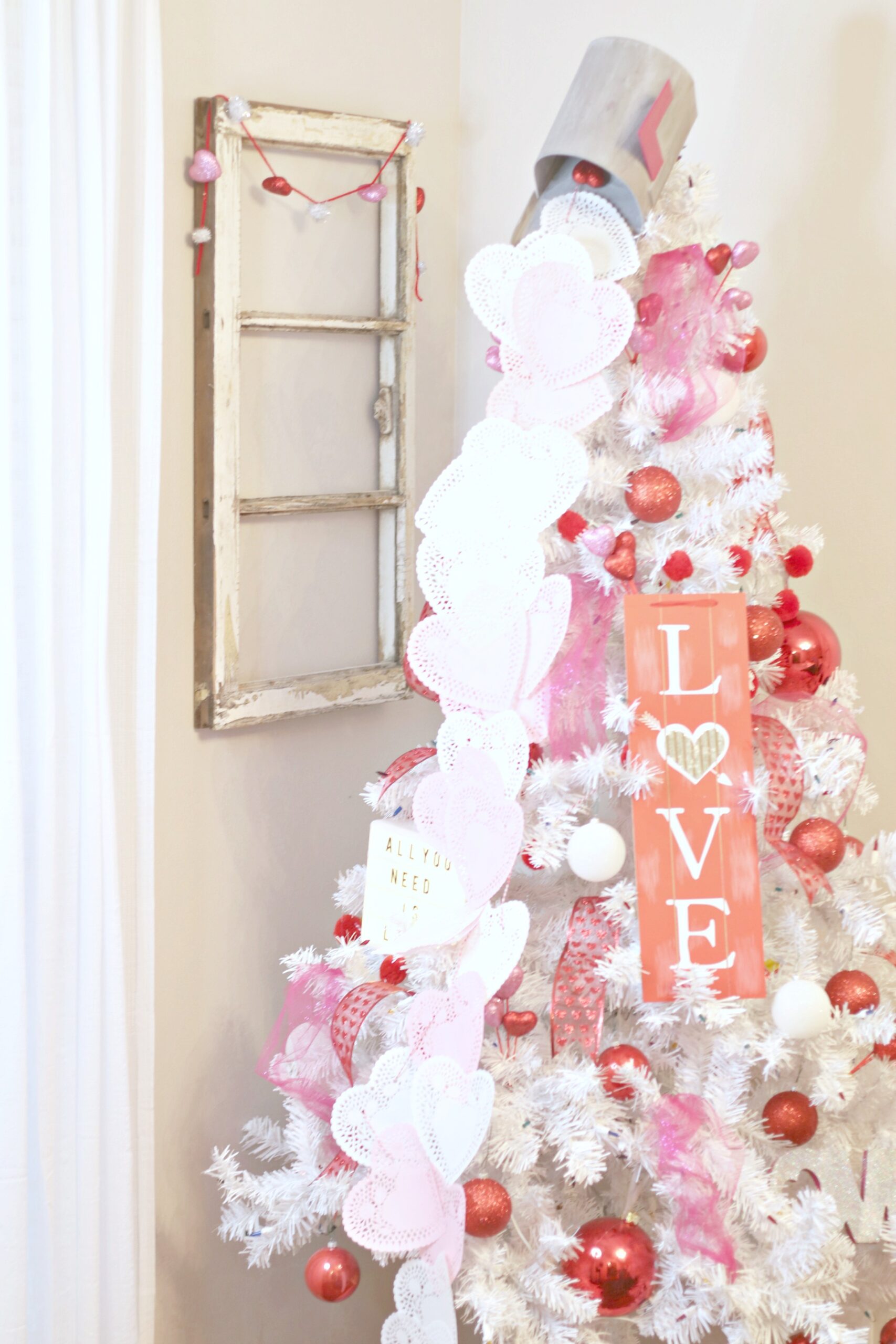 Friends, I have an obsession. I cannot get enough of holiday trees. I know, it's over the top and absolutely ridiculous but I love them. I created this Halloween Tree in October and now with Valentine's Day around the corner, I just couldn't help myself.
This fun Valentine's Decoration Idea is super easy to make and does not have to be expensive. I grabbed this white Christmas Tree off of Facebook Marketplace for $15 and it has been the perfect tree for all of my holiday trees.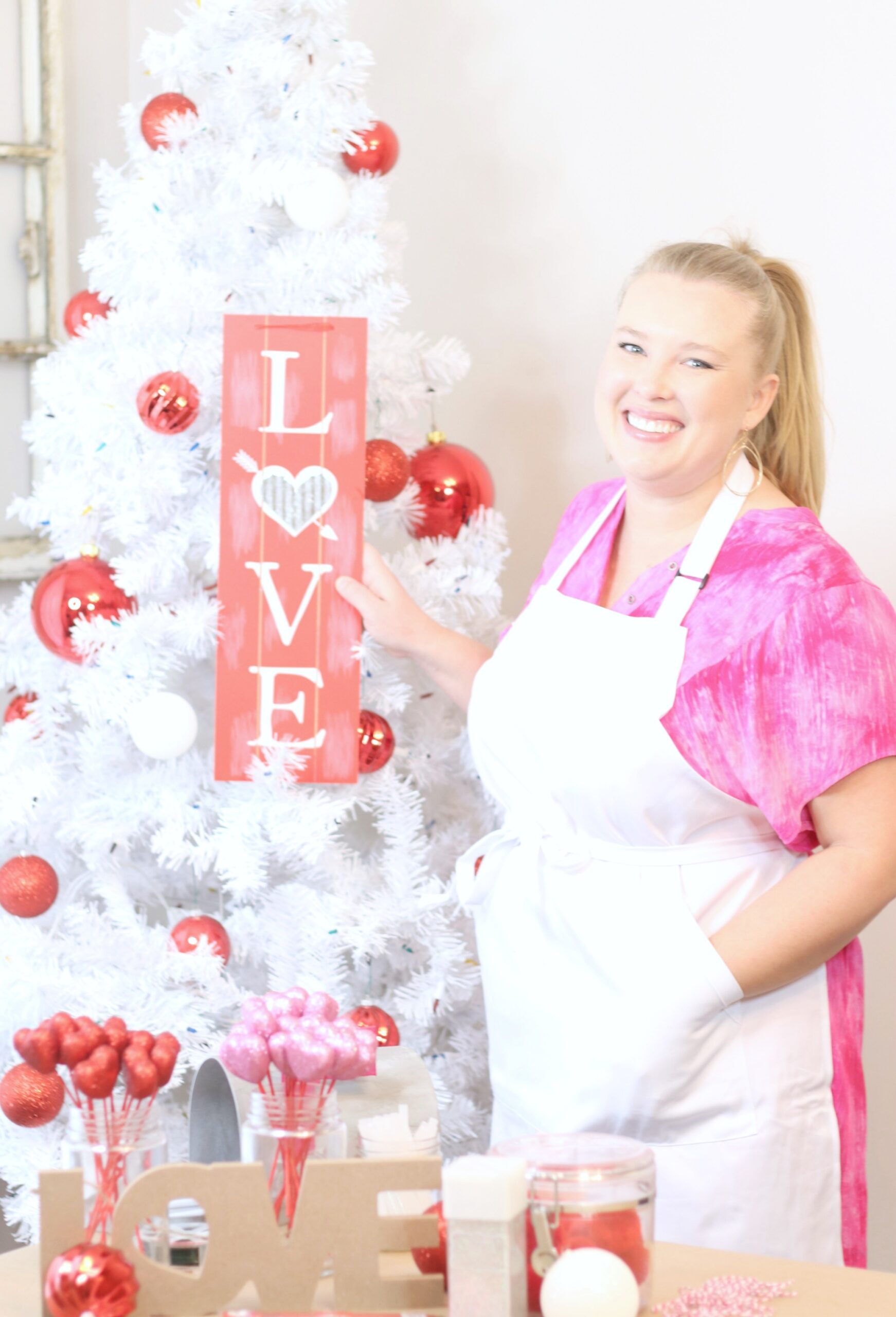 Here is what you need for the perfect Valentines Christmas Tree!
This tree was super easy to put together because I had almost everything left over from Christmas! I added a few other fun decorations and it is perfect!
Supplies:
White Christmas Tree
Red and White Christmas Ornaments
Valentine Garland
Valentine Picks
Large Valentine Sign
Light Box
Mailbox
Valentine Heart Doilies
Glue Gun
Valentine Ribbon and Tulle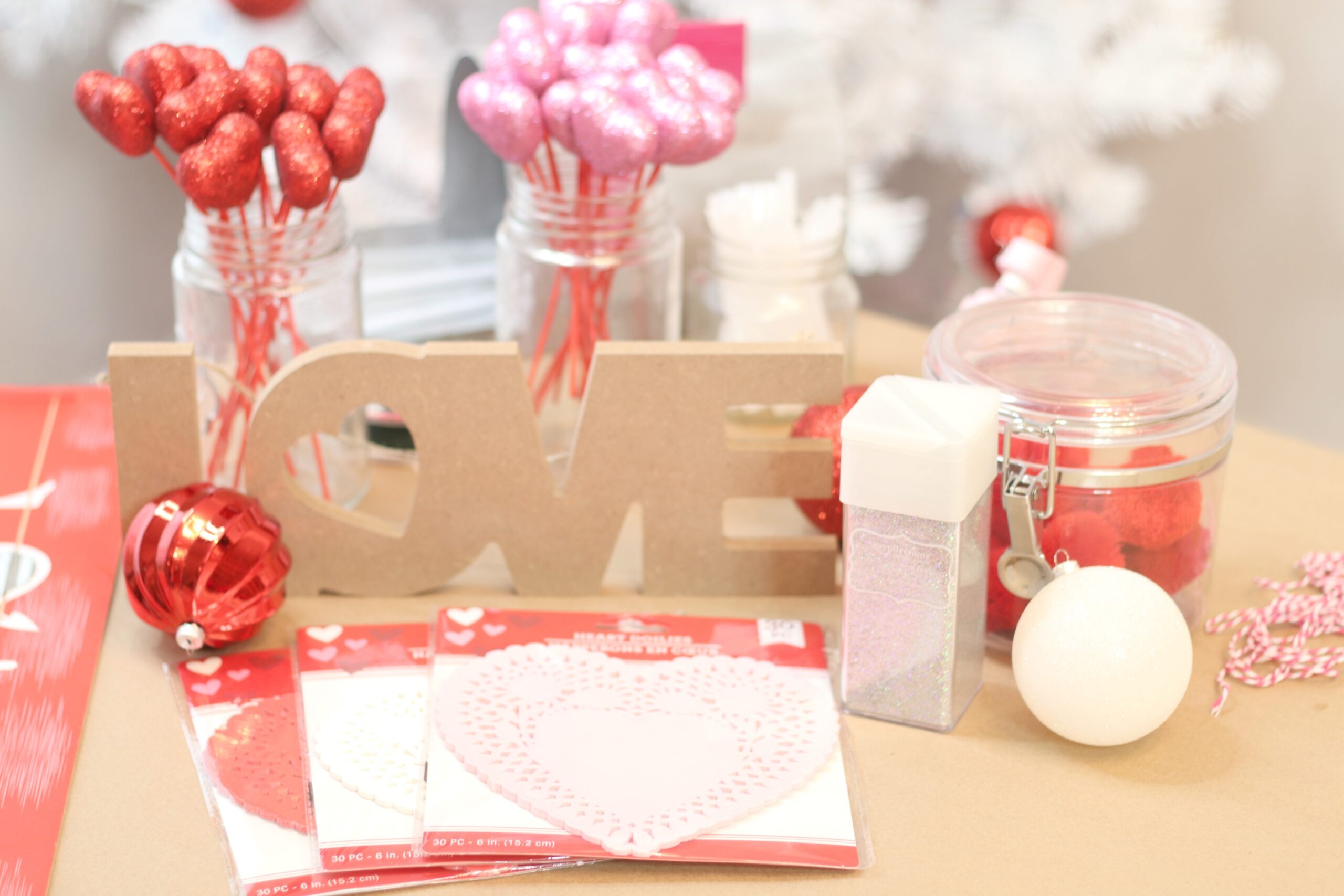 Also, don't forget the glitter. Your Valentine's Tree decorations are not complete without it!
Directions:
Start with the top! Anytime I start to decorate a tree, I start with the top of the tree. This is the focal point of the tree and I usually try to make it pretty full. This tree is no exception. For this tree, I started with the mailbox. I glued pipe cleaners to the bottom and attached it to the tree.
Next, add the doily hearts. I strung doilies on some jute string and then hot glued it to the inside of the mailbox. I wanted the hearts to look like they were falling out of the mailbox so I went in and added several more by hot gluing them on.
Now it's time to add the BIG items your are putting on the tree. This is my number 1 tip when doing a tree of any kind. Not only to large pieces help to make the tree look full. Simply push your signs onto the tree and use the stems of the tree to make sure they are secure.
It's time now to add the rest of the decorations. Start with ribbon! I always like to use 2 different ribbons to add more texture to the look of the tree. Once the ribbon is on it's time to add garland. You can't mess garland up so don't be scared. Simply wrap it around the tree and it's good to go.
I purchased the picks from the Dollar Tree and put them on next. I actually think these picks were drink stirs. I put 3 together with floral ribbon and put them on the tree. They are the perfect finishing touch!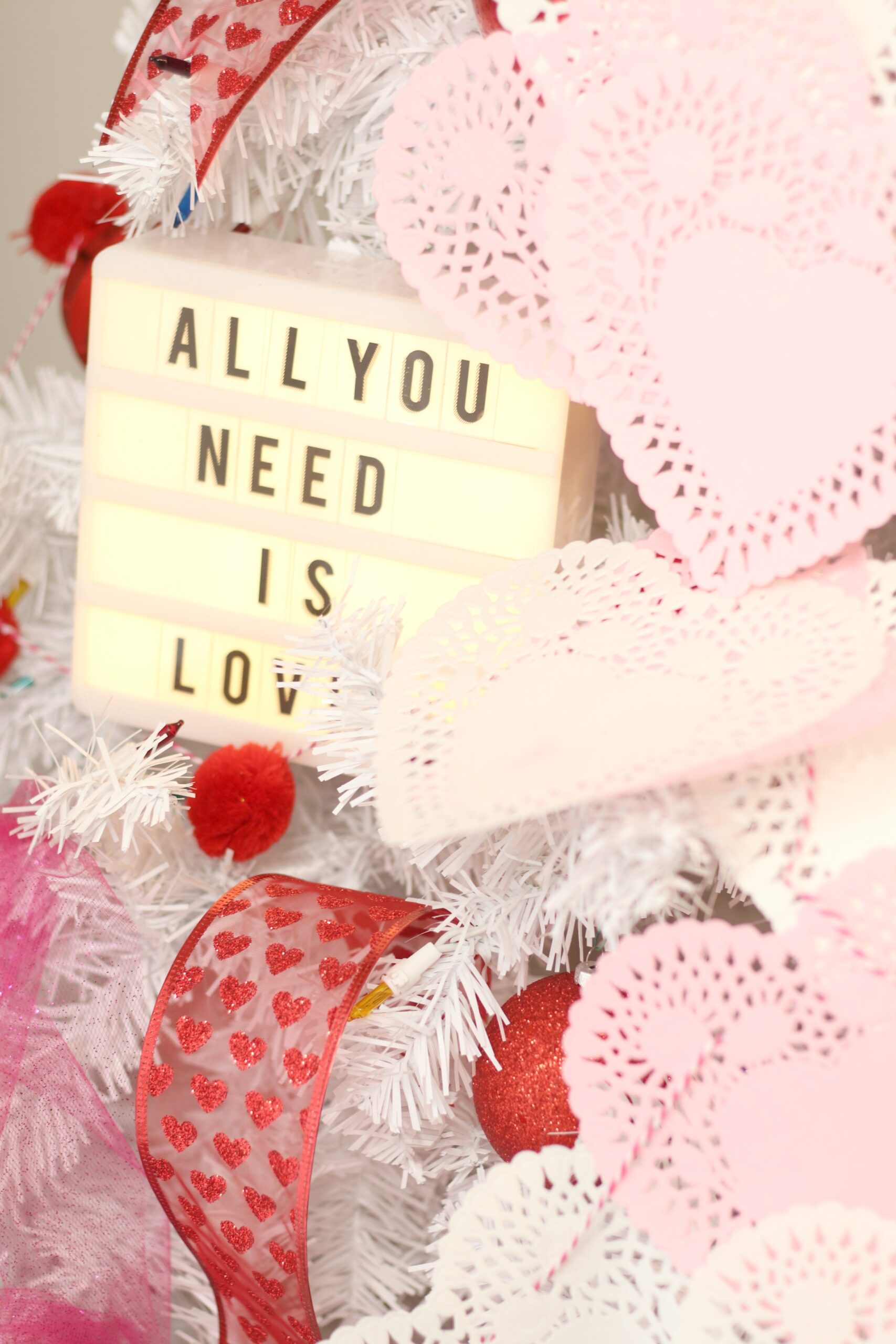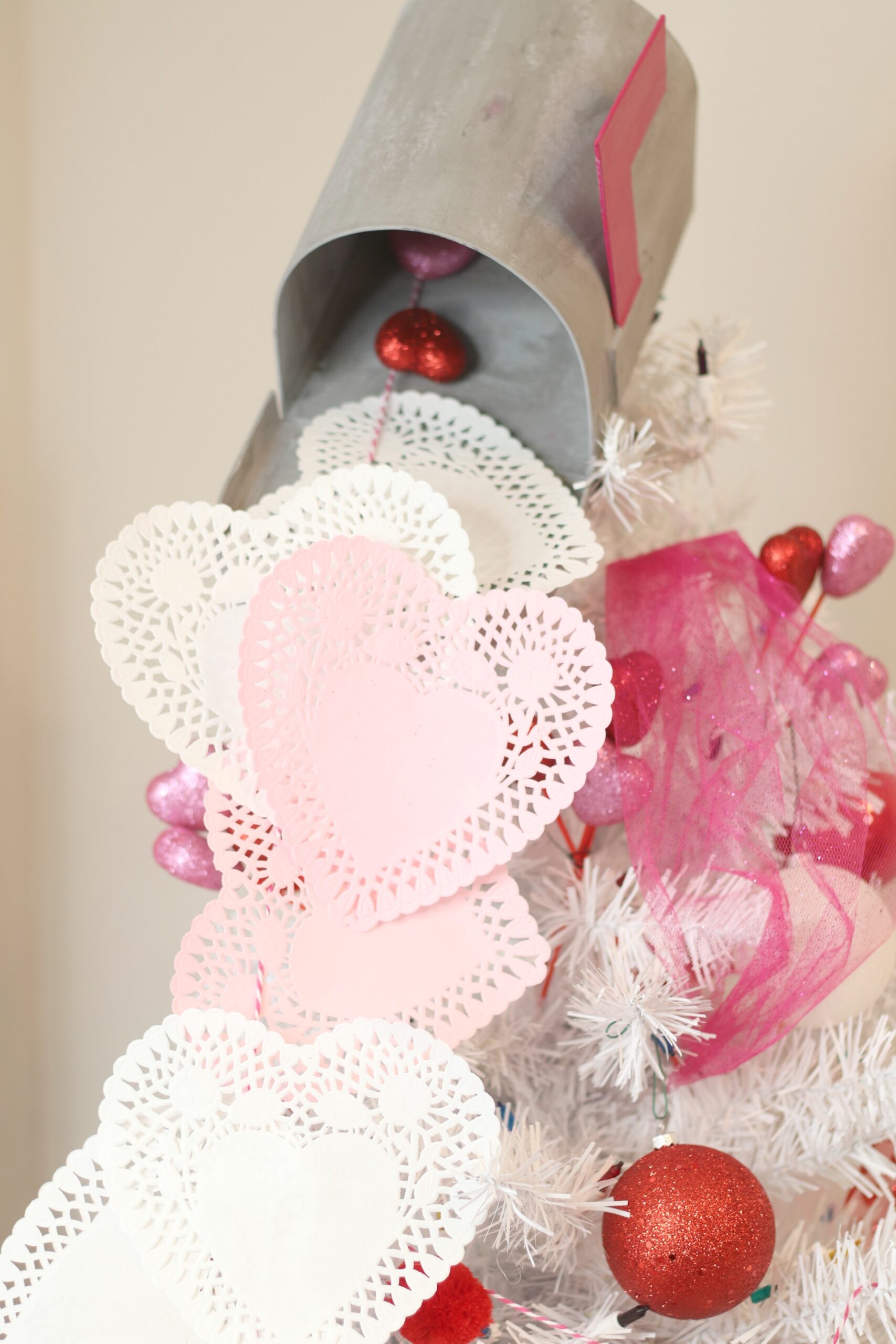 Don't spend a ton of money on these holiday trees. I love to go over the top for my Christmas Trees but when doing a tree like this one for Valentine's Day I went to the Dollar store, the Target dollar spot and used what I had here at home. It was so much fun!
When doing a DIY Valentine project like this, be creative. If you see an item you love think of how you can re-purpose it.
I just love how this tree turned out. It really does just make me happy! If you do a Valentine Tree, let me know. I would love to see it.
Also, don't forget to pin this recipe so you will have it for later!