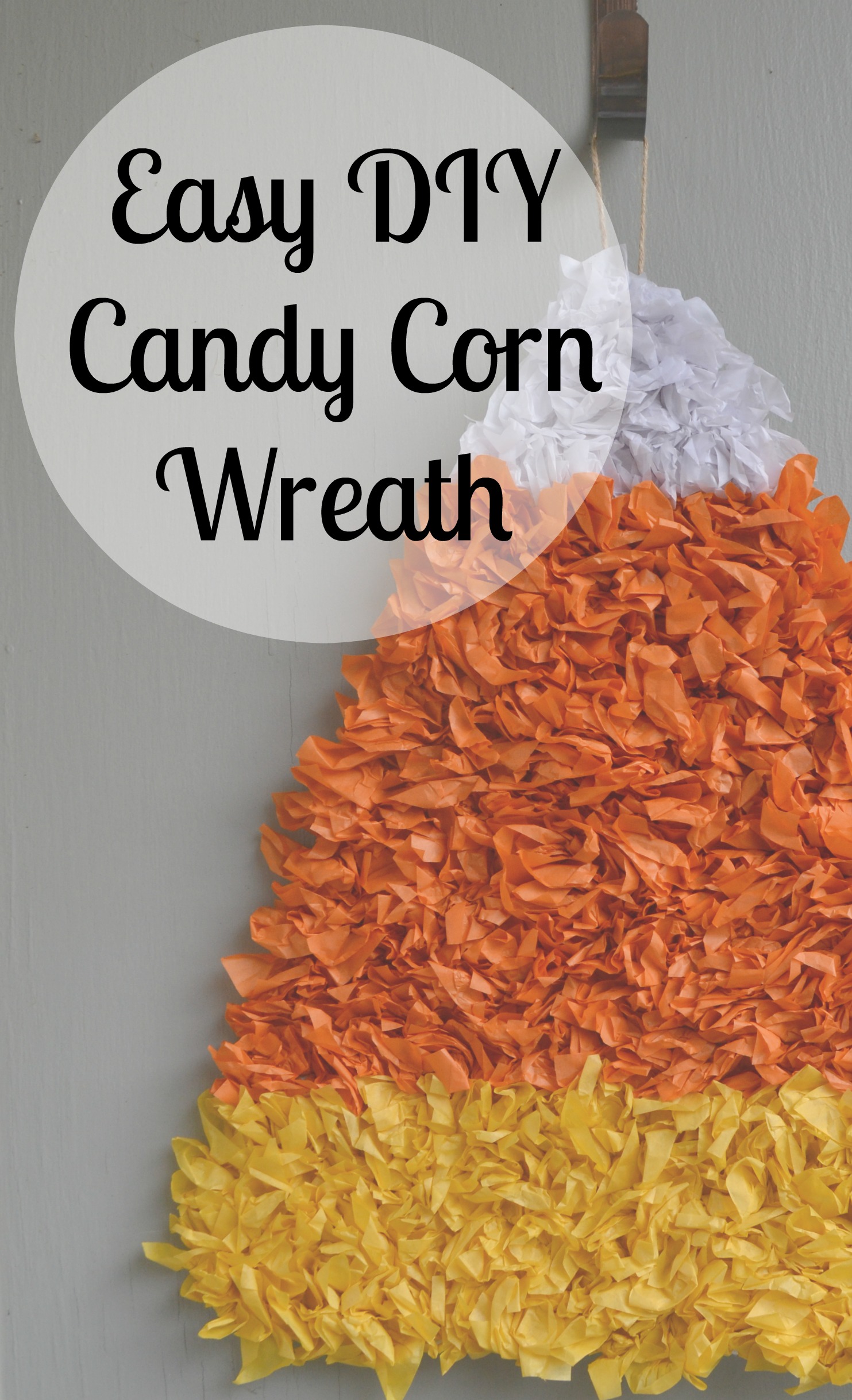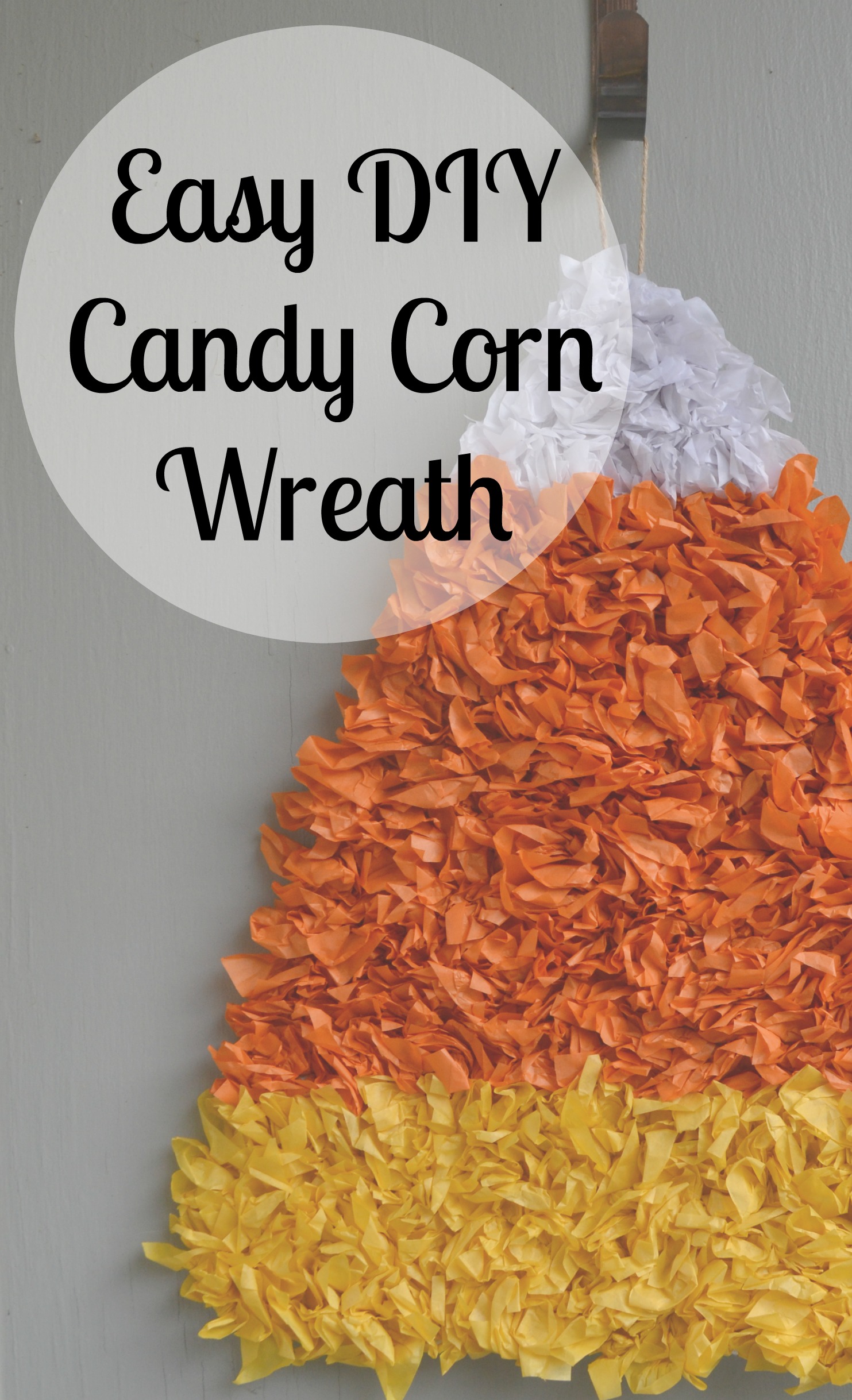 This wreath tutorial is about as easy as they can come! After my kids mentioned to be 1 bagillion times that we had not decorated for Fall I figured it was time I should jump on the decorating ban wagon. Problem is when I started to decorate I realized that my hubby had packed away my fall wreath with all of our Christmas decor. And, because you must complete all of your decorating with the perfect wreath I decided to up this Easy DIY Candy Corn Wreath!
Guys, this is literally one of the easiest DIY projects I have ever made. It was so easy and fun that the kiddos jumped right in and created mini versions of mine to hang on their room doors as well. We are decked out in Candy Corn decor over here this year!
Here is what you need to make one of your own:
Foam Board
White, Orange and Yellow Tissue Paper- Cut into 4in X 4in Squares
Strong Glue
Scissors
6in. of your Favorite Fall Ribbon or Jute String
Hot Glue Gun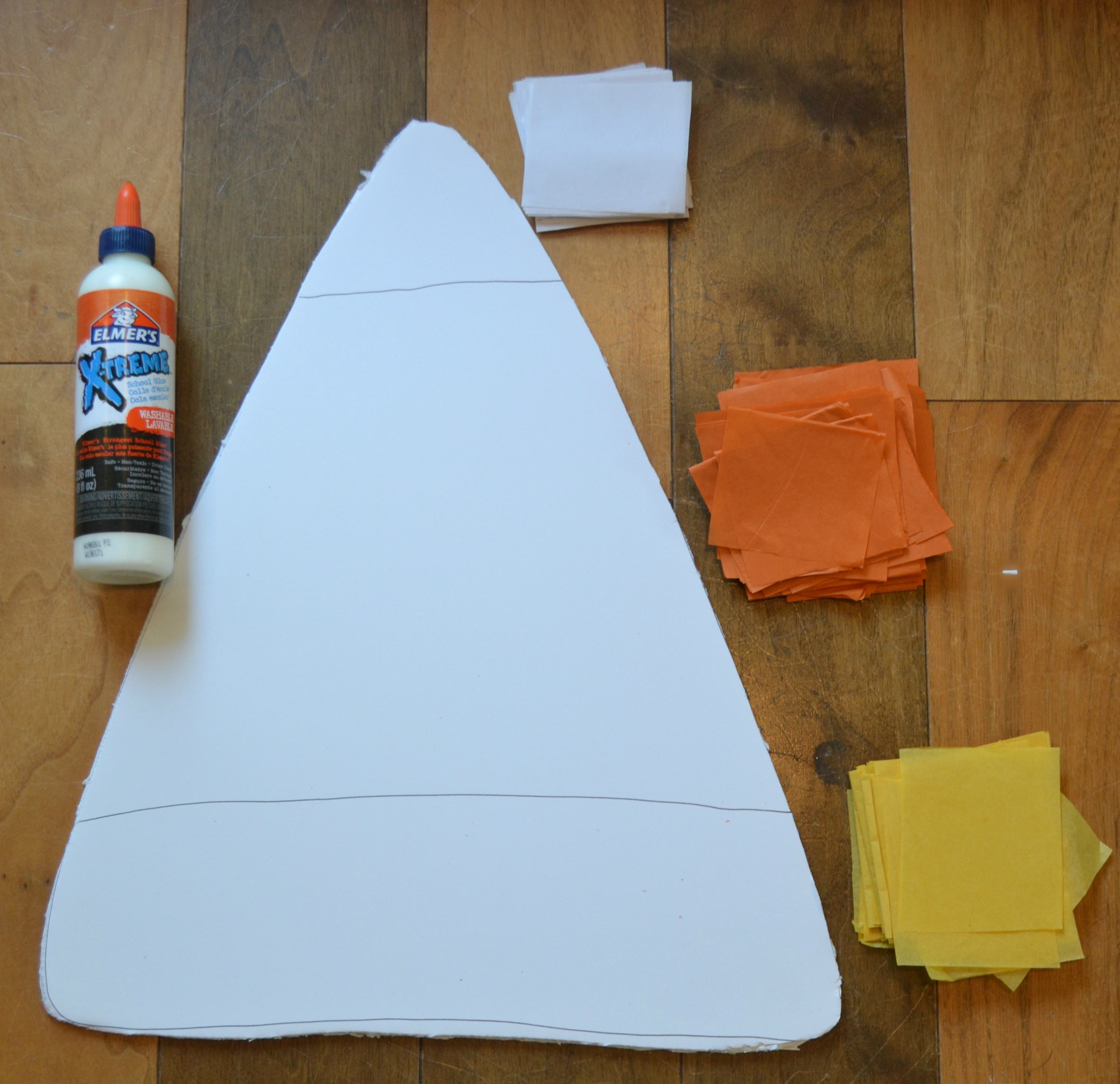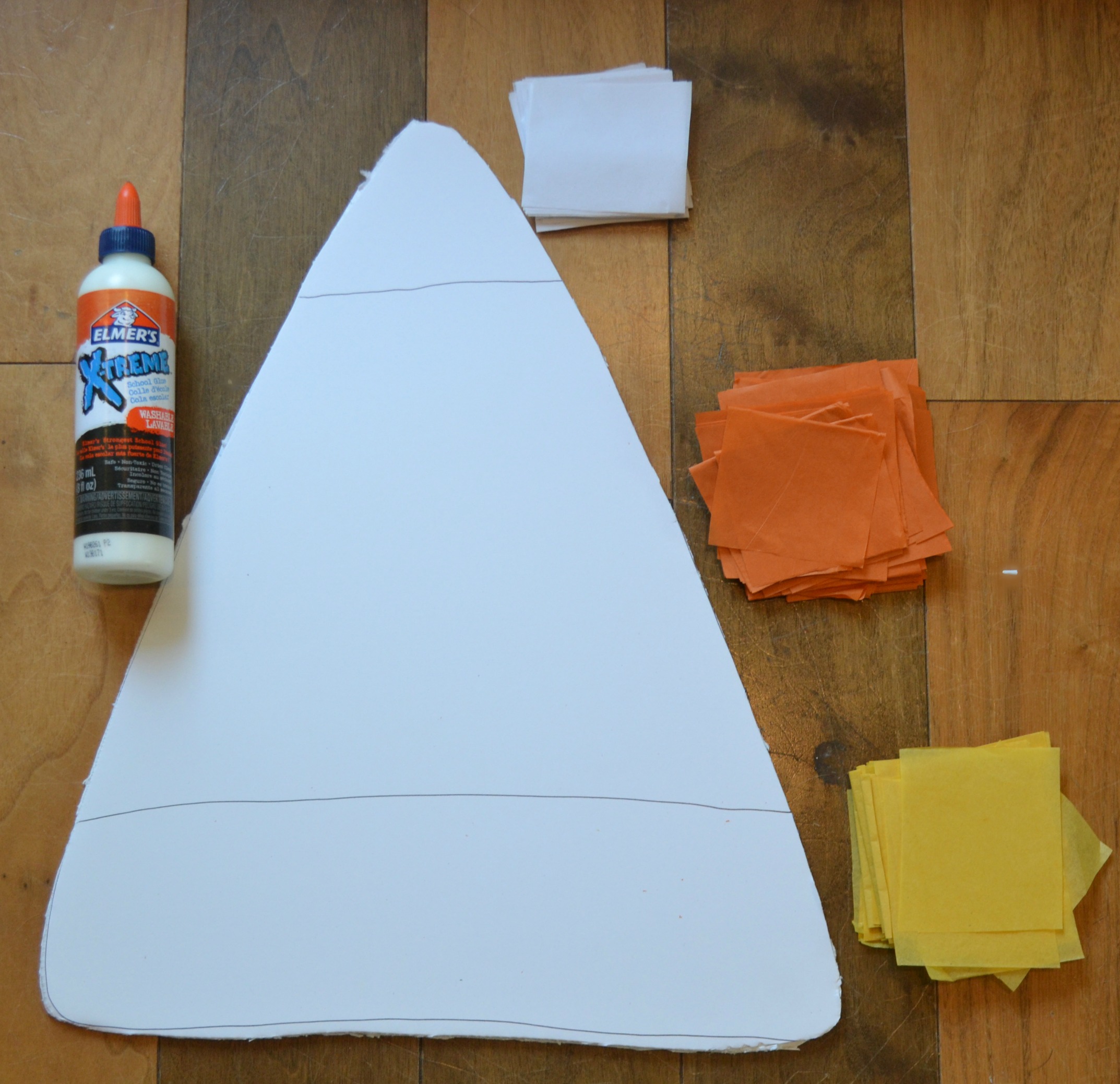 1. Draw the shape of a candy corn on your foam board and cut out. Do not worry if your candy corn does not look perfect, it will all be covered up!
2. Start with the top of your candy corn and in a small area apply some glue. Now, take a piece of white tissue and twist it until it forms a bow tie. Fold your tissue bow tie in half and glue the twisted side to your foam board. Repeat until your top "white section" is full and continue on with orange and yellow.
3. Once your candy corn is complete let the glue dry and start heating up your glue gun.
4. Glue your favorite ribbon or string to create a loop to hang your wreath!
I told you it was easy! I love this cute little wreath and I love even more that it was a fun project for the kids and I to do together. I also love that it will be able to transition throughout fall and stay hanging for both Halloween and Thanksgiving.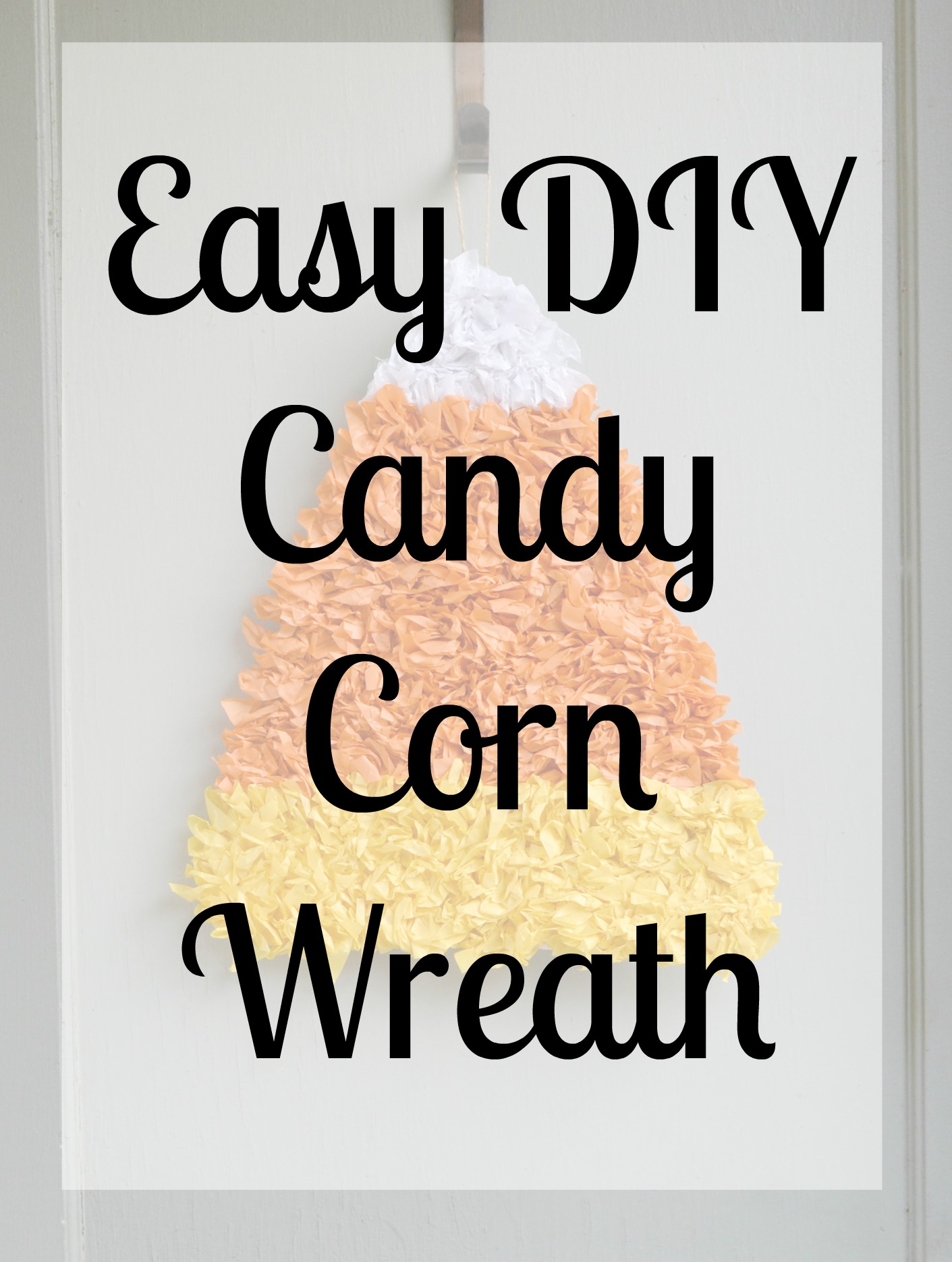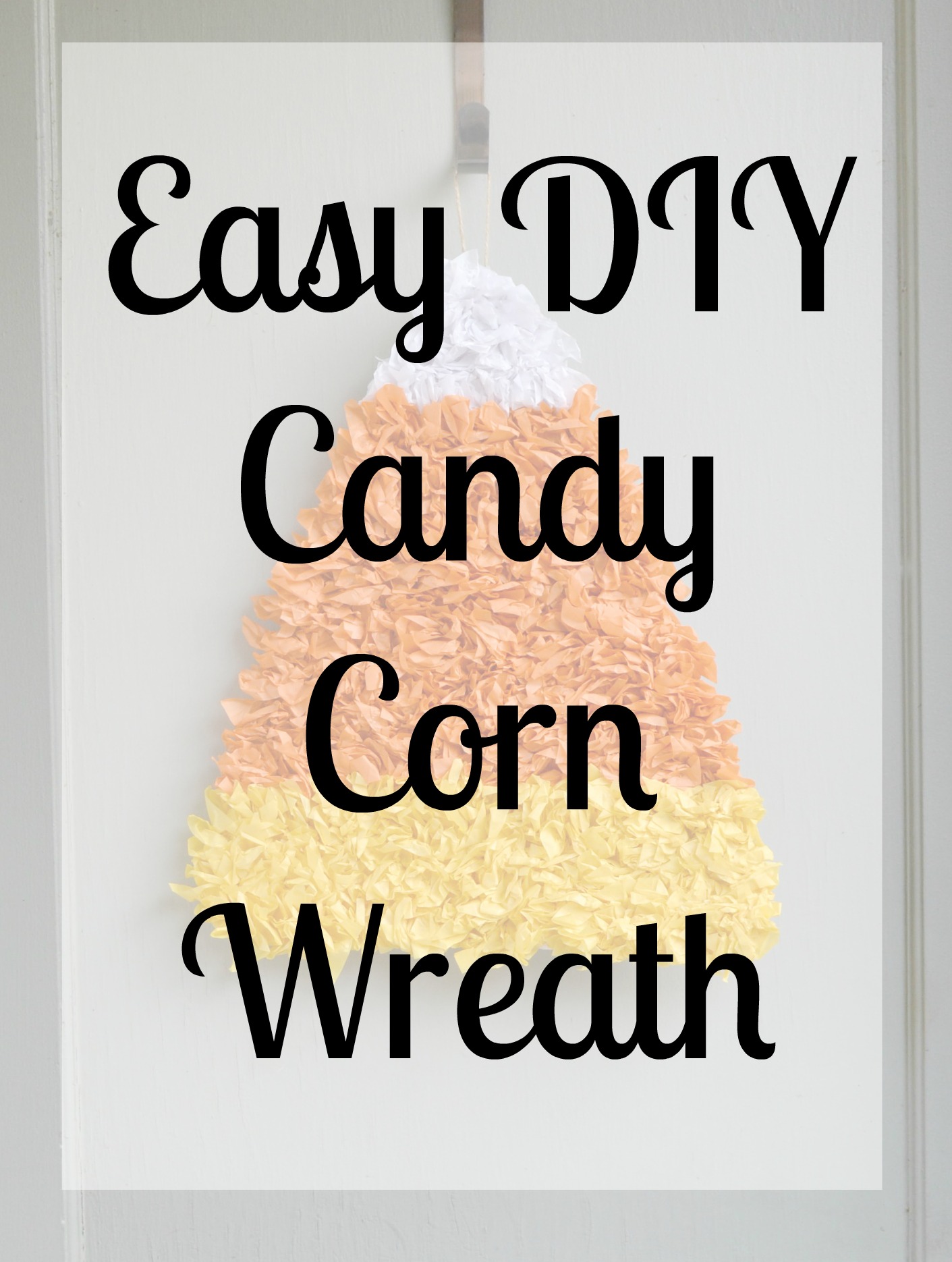 If you liked this and are looking for more fun ideas for the fall season you may also want to check out my 15 No Carve Pumpkin Decorating Ideas or Michelle's 10 Thanksgiving Crafts and Activities for Kids!