Happy Monday, y'all! There's not much that excites me more than fall! When fall starts I know the holidays are approaching and I cannot wait to decorate and celebrate! There are times when I can't decorate exactly the way I'd like because I have small children, but I've come up with some ways to create kid-friendly yet elegant tablescapes. It is definitely possible to have a gorgeous, effortless fall tablescape.
Here are my tips and tricks for an effortless tablescape: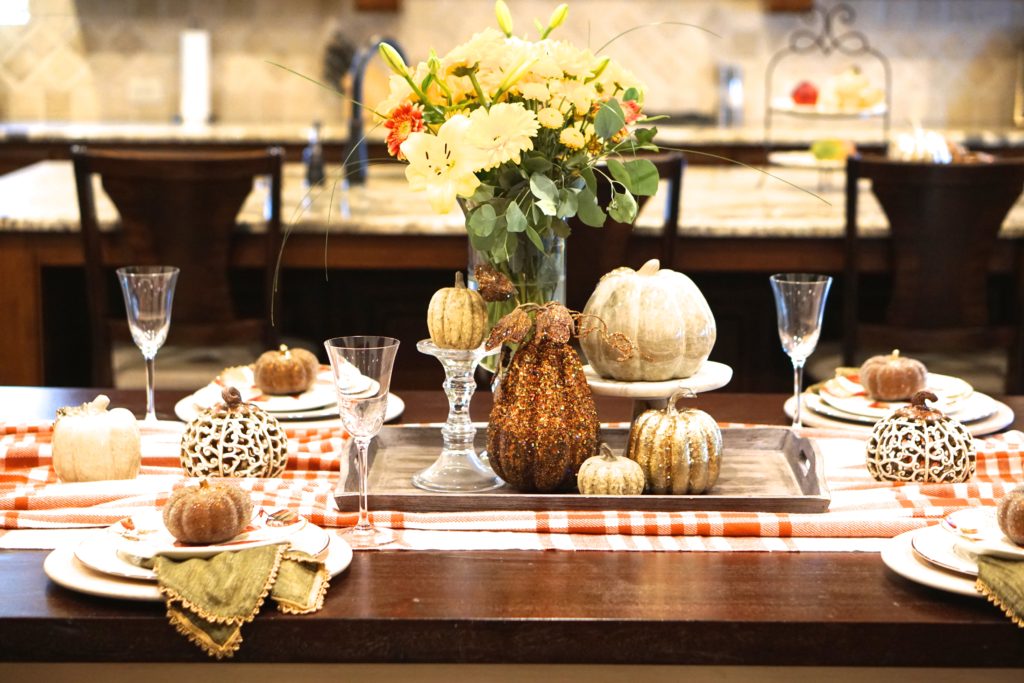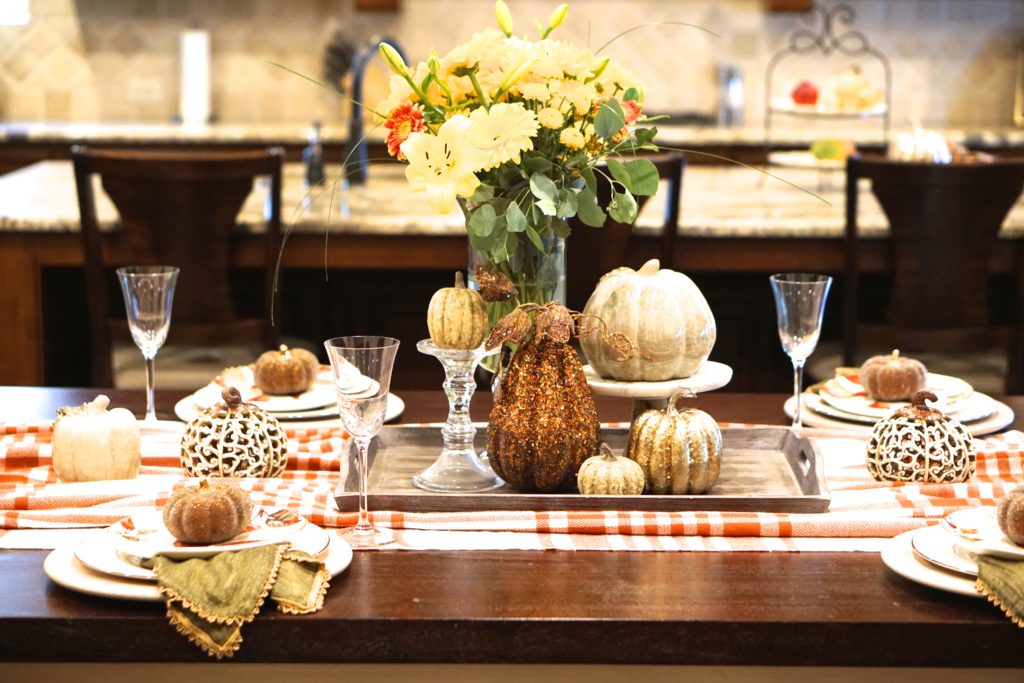 FIRST : Don't use an expensive tablecloth. I love a fancy table but it's not always doable with little ones so I opted for a throw as my tablecloth/runner. YES, it's a regular throw blanket. I love the fall color and can throw it in the wash without any worries after our meals.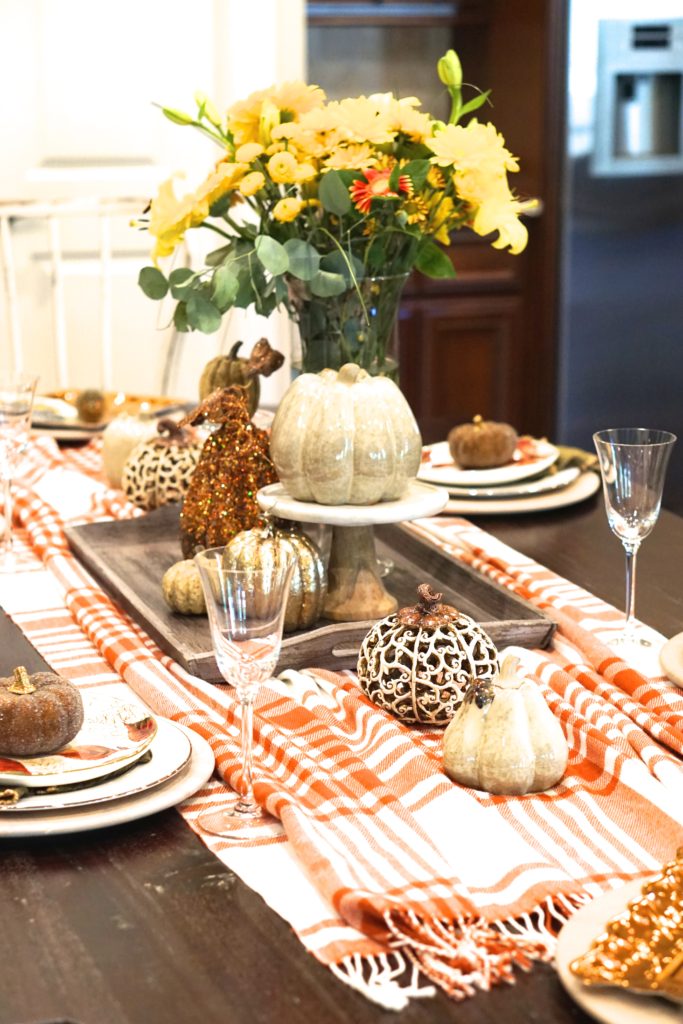 SECOND : Mix and match. You'll notice here that my pumpkins are many different colors and textures. I find that takes the pressure off because I'm no longer making sure everything matches perfectly. Some of these pumpkins I've had for years and just add to them as I find new ones that I like.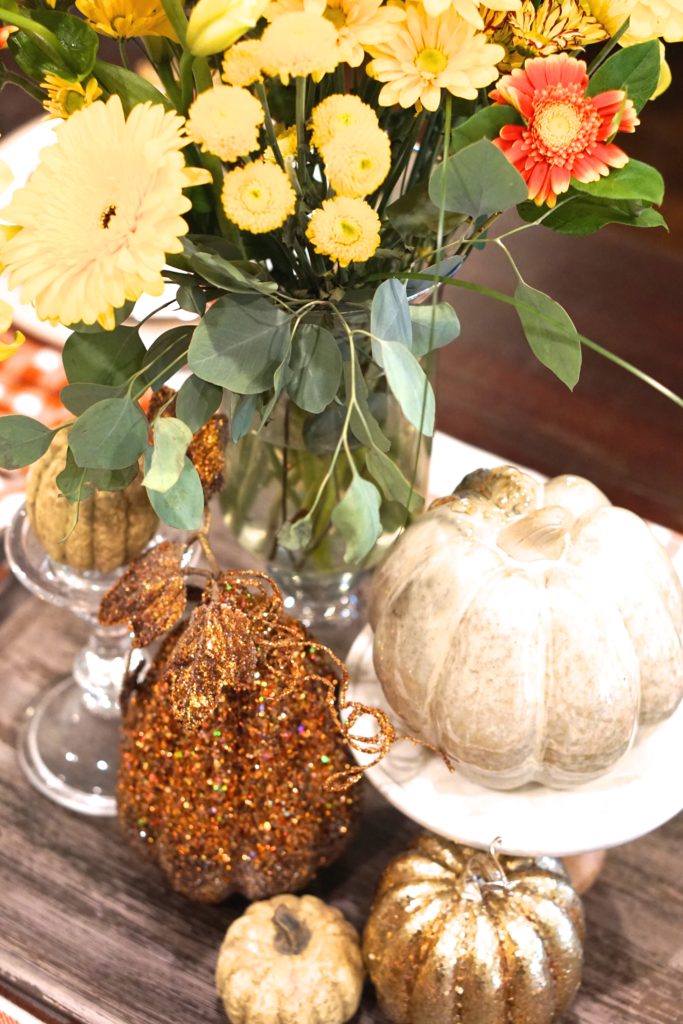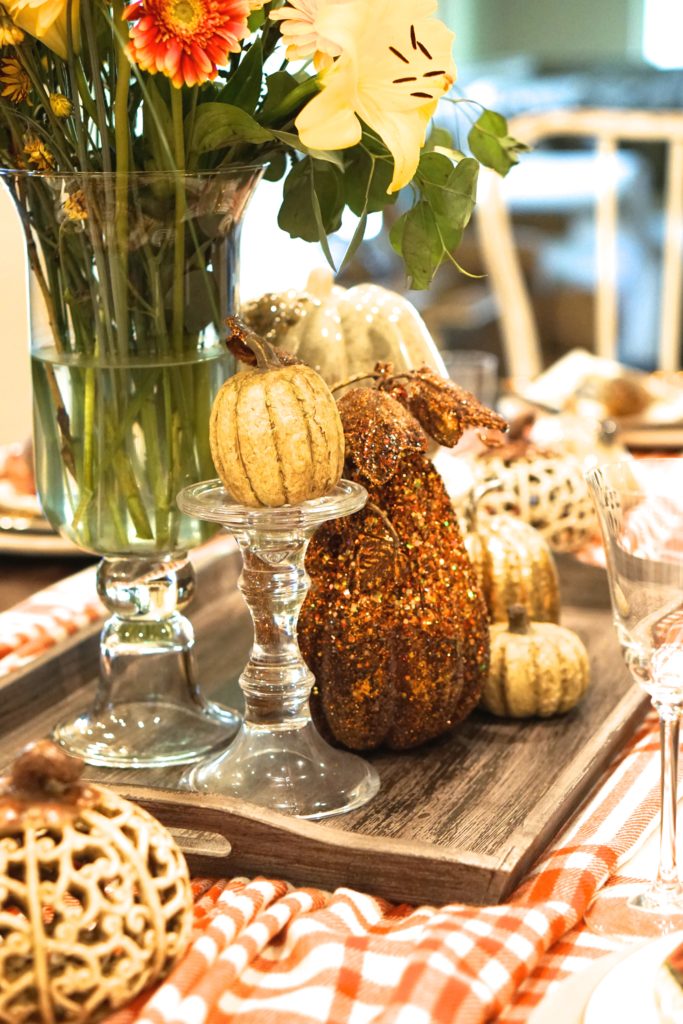 THIRD : Incorporate fresh flowers. Fresh flowers always make a table feel special. I grabbed this arrangement from Trader Joe's at a great price. No fuss was the name of the game for this tablescape.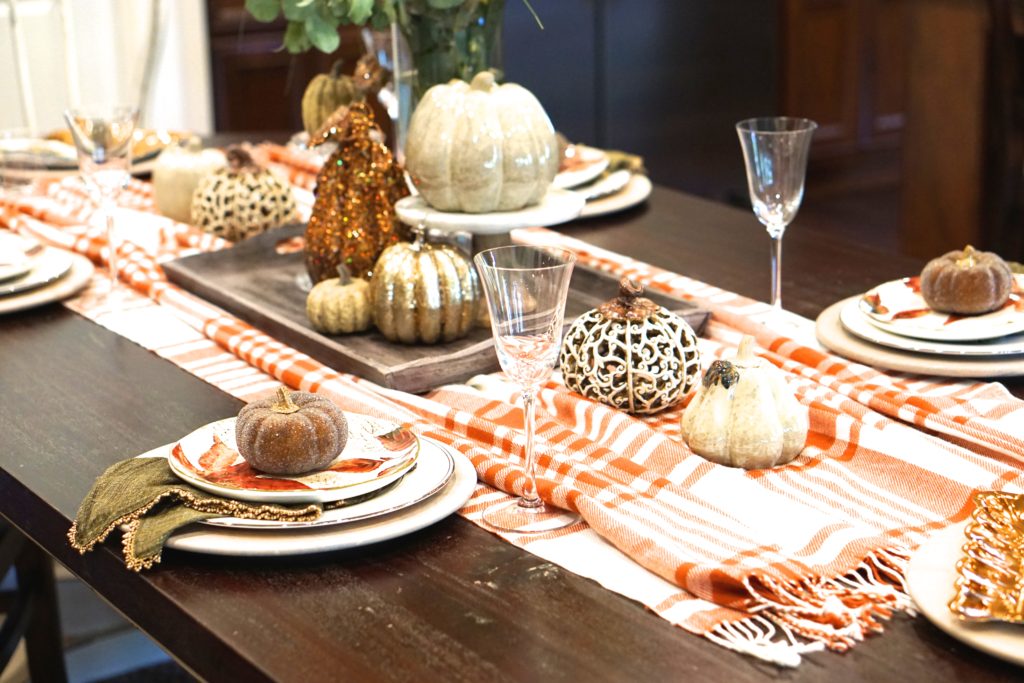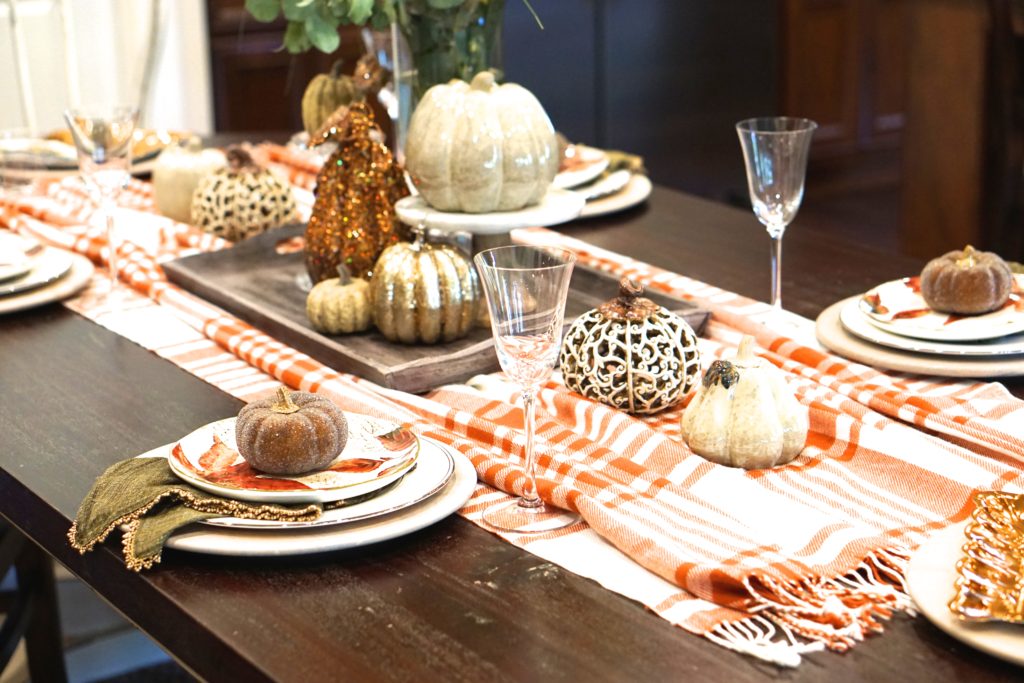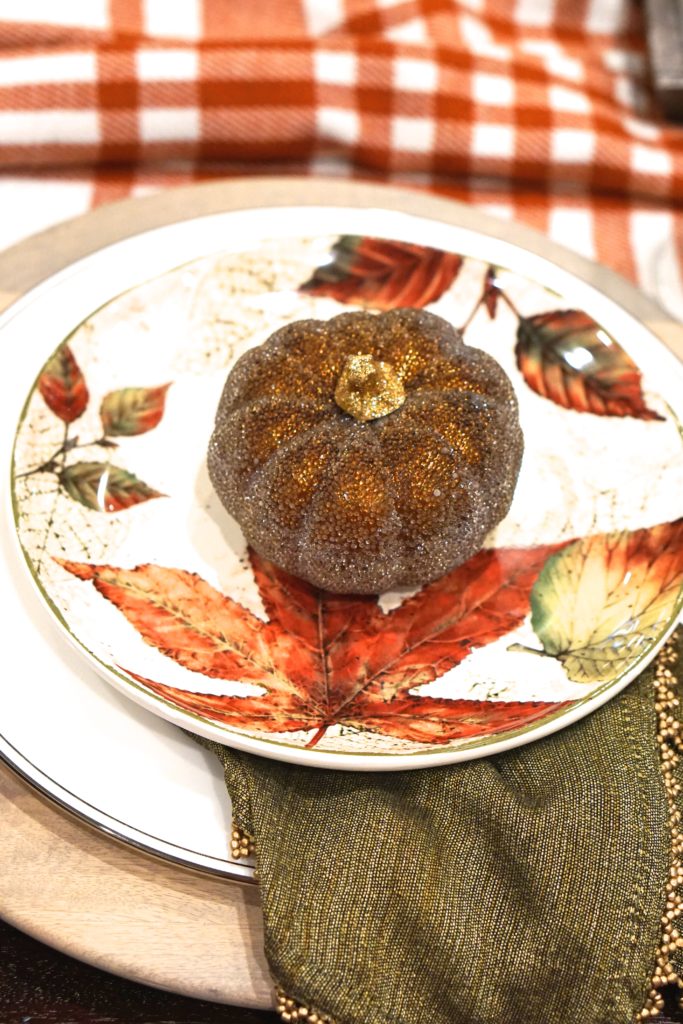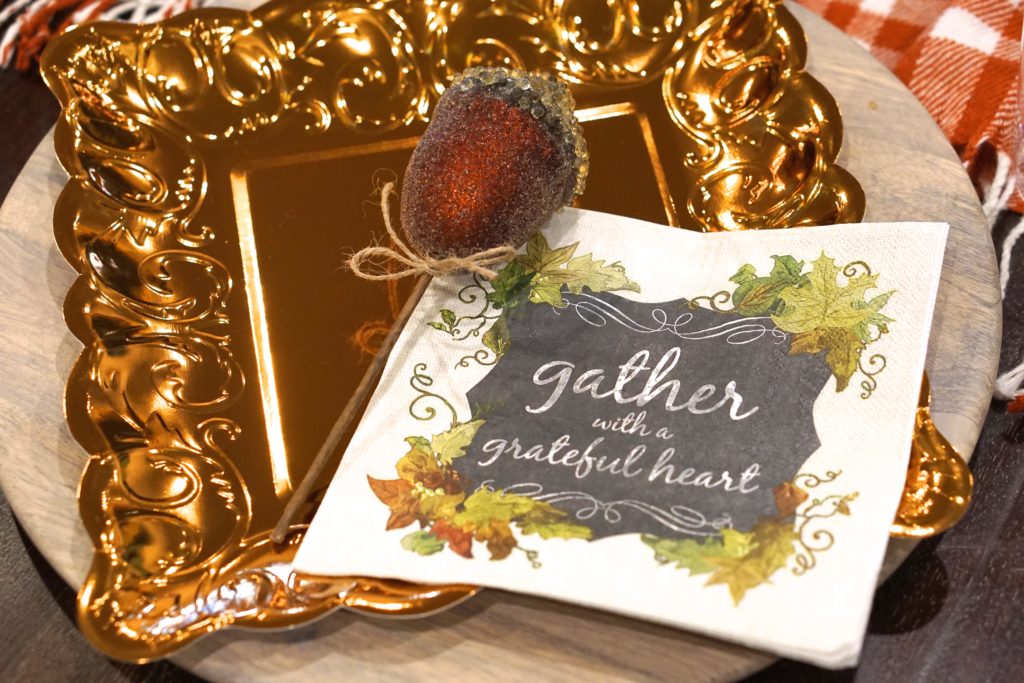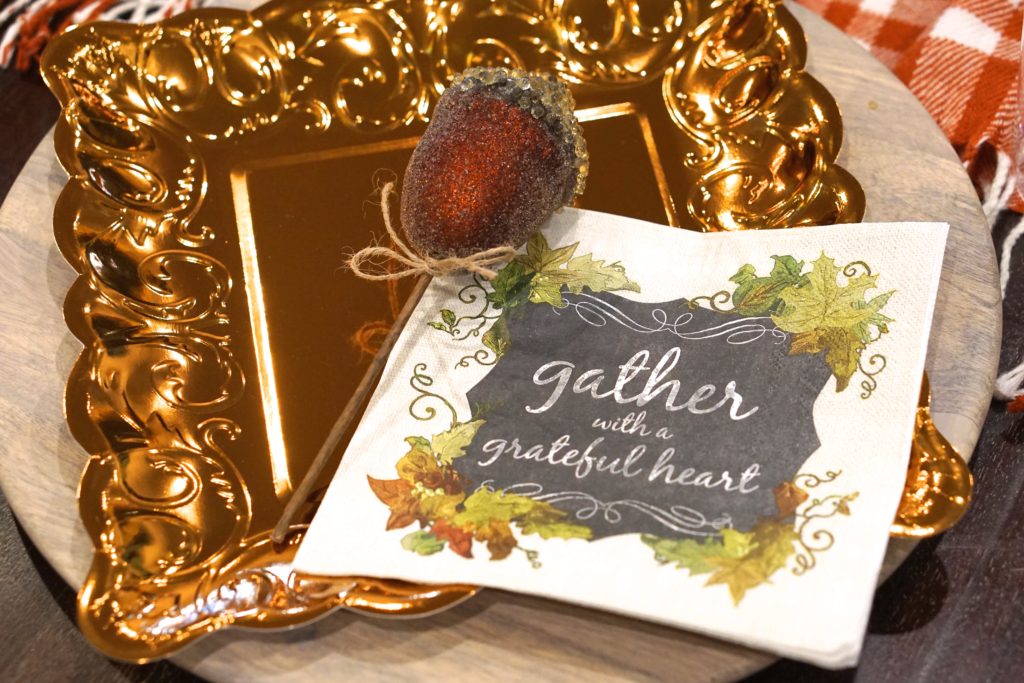 FOURTH : Use disposable plates, cups, and napkins for the kids. This place setting is specifically for my kiddos. Nothing is breakable and it still fits with the theme and color palate of the rest of the table. My kids think these paper plates and napkins are quite "fancy." I can tell they feel "big" sitting with us and using their special plates.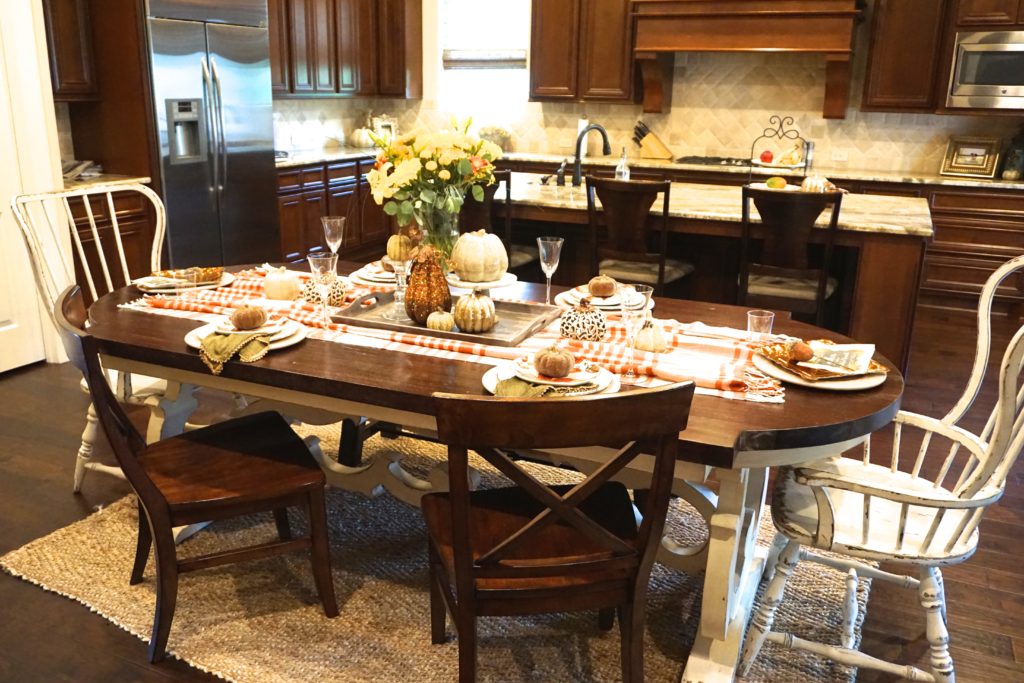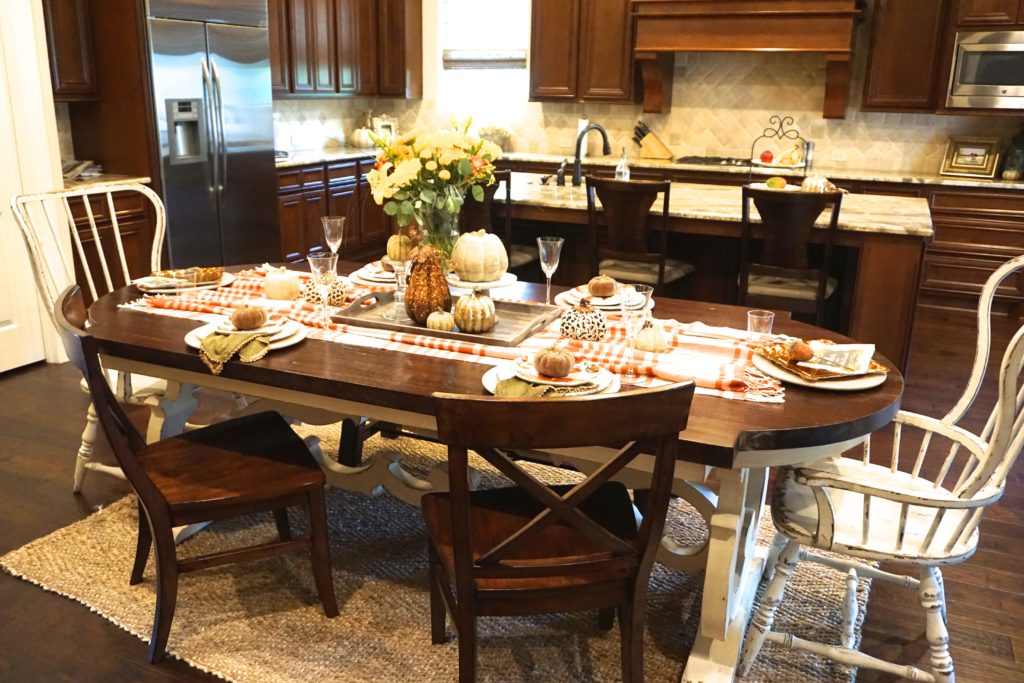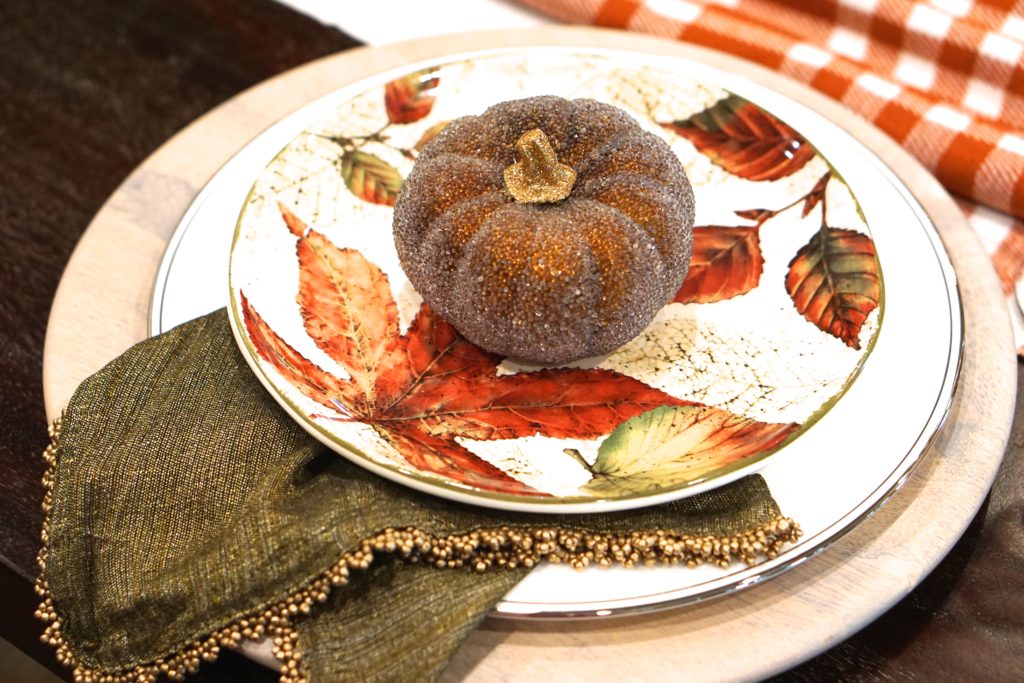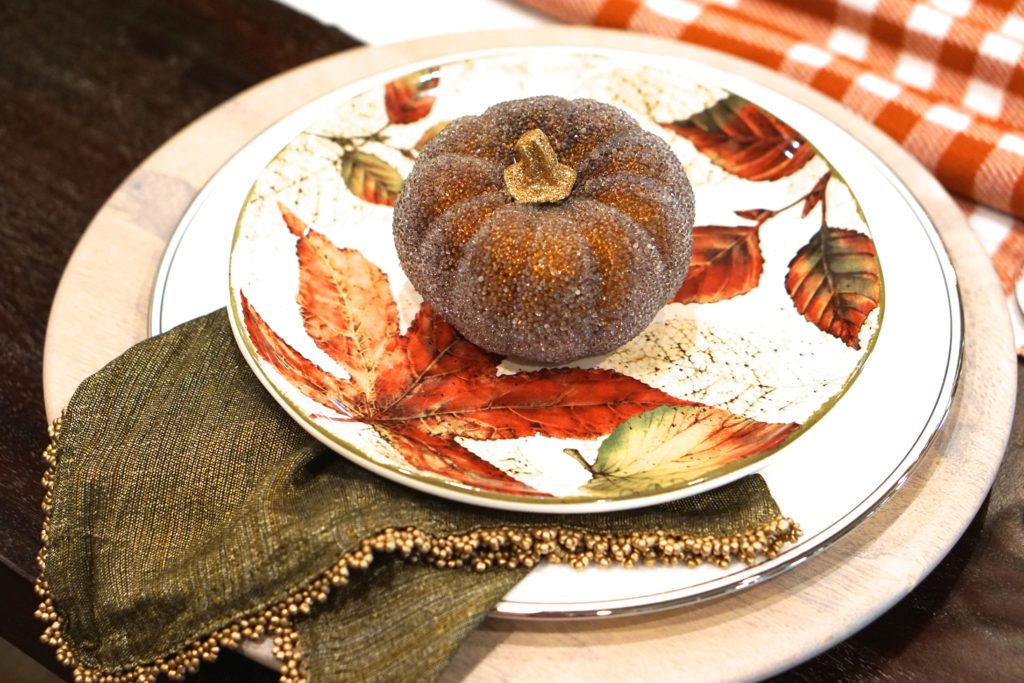 Affiliate Links :
CHARGERS / CHINA / FALL PLATES / CLOTH NAPKINS / PAPER NAPKINS / THROW (similar) GOBLETS
I'd love to hear your thoughts on how to eat holiday meals with kiddos. Do they sit at your table or a "kid" table? If they sit with you how do you make it pretty and kid friendly?
Have a wonderful day, and I hope it's beginning to feel like fall where you live! I'd love to have you stop by Thoughtfully Styled to see what I'm up to over there as well! Thanks, y'all!