ESPN Wide World of Sports Complex at Walt Disney World Resort is such a fun event center and a must do on your next trip to Disney!
What is there to do at ESPN Wide World of Sports? Why should you check it out? Let me tell you!
As you know, we are a sports loving family! We spend most of our weekends on the soccer field cheering on our athletes. There really is nothing I love more than spending time watching them do what they love. We travel all over for tournaments but one place we have not had the privilege to watch our girls play at is Disney's ESPN Wide World of Sports. I have to tell you, I am going to work on changing that ASAP!

On our recent trip to Walt Disney World I had the opportunity to partner with Disney and get a behind the scenes look at all things EPSN Wide World of Sports. It was such an amazing experience and I never knew all that ESPNWWOS had to offer! But, let me tell you, you have to add them to your must do list when headed on your next Walt Disney World vacation.
What is there to do at ESPN Wide World of Sports? Why should you visit?
Since ESPN Wide World of Sports Complex opened, they have become the premier site for amateur sports in the nation. Right now, they host over 70 different sports a year and more than 100 entertainment and sporting events annually. I know, who knew all of this amazing activity was going on just down the street from the parks! So much fun!
So, why would you want to visit? If you are a sports loving family like we are here is why you want to check it out.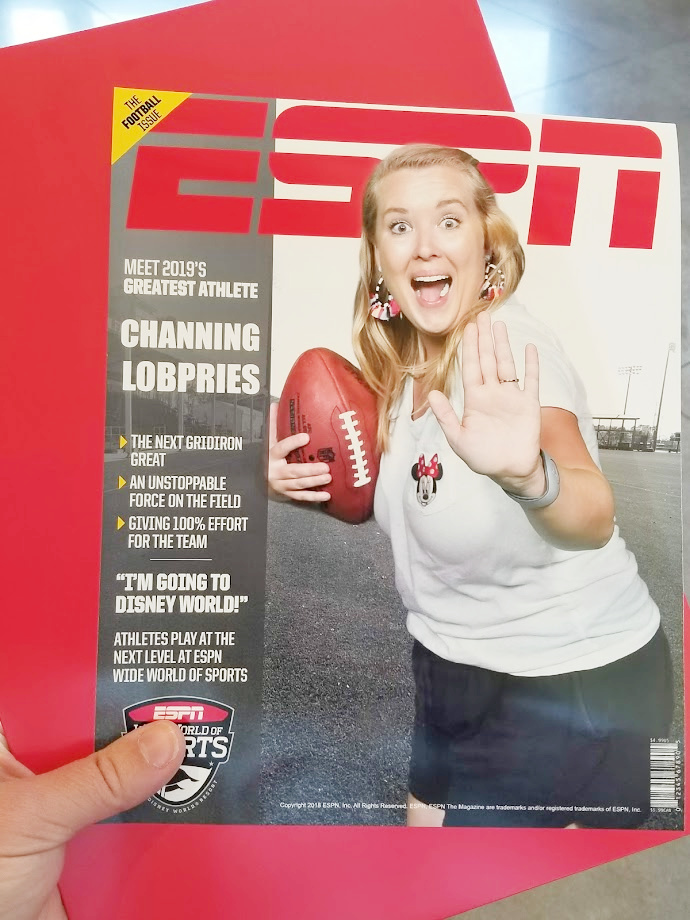 *Looking for more tips for your next Disney vacation? You may want to check out these posts as well, 10 Things You Need to Know Before Heading to Disney, Best DIY Disney Shirts for Families, DIY Disney Mickey Ears.
Where Dreams Come True!
We all know that Disney specializes in making dreams come true. They believe in this so much that they even have it on every cast member's name tag. Check it out next time you are there!
At ESPNWWOS it is no different! Where else can your child play on baseball fields where professional teams have played? Where can they walk on the field and know that the top football players in the NFL have also stood in that same spot? EPSN really does combine the magic of Disney with your child's love of sports.
Their facilities are absolutely amazing and its perfect for athletes of all ages and sport. Whether your child plays soccer, baseball, basketball, is a cheerleader, a wrestler, martial artist (the list is endless), ESPNWWOS has the ability to set up a tournament or event with world class competition. You guys, their stadium alone holds 10,000 people, the arena holds 8,00 and there are marathon sports fields. Talk about big time!
ESPN Wide World of Sports Complex Production Center
If you have already been to Disney you know that they do not do anything that isn't absolutely exceptional. When your child plays at EPSN Wide World of Sports they take the entire experience to another level.
One of my favorite moments during our tour was having the opportunity to see behind the scenes of the ESPN Wide World of Sports Complex Production Center. It was so much fun!The Production center has become the epicenter of youth sports broadcasts around the globe. So, while your athlete is playing at the complex, you can tune in and watch the broadcast from Disney and other ESPN platforms.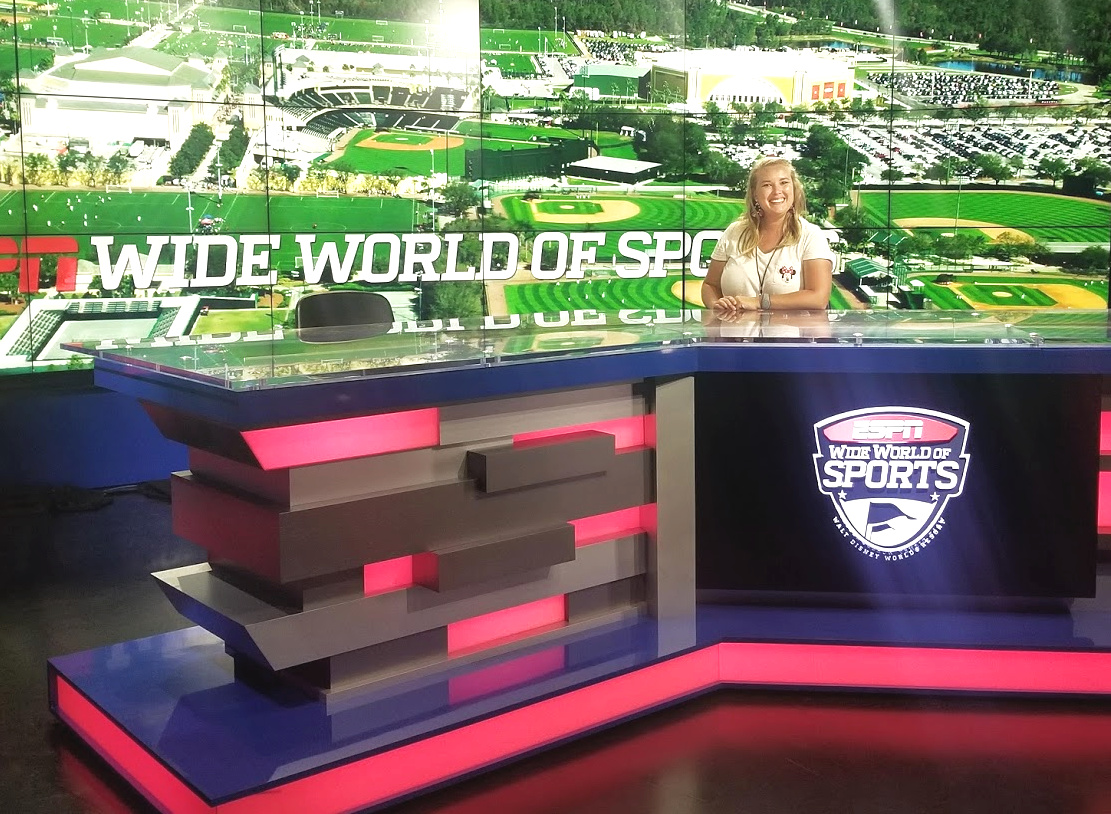 ESPN Wide World of Sports Food and Beverage
Another way that Disney takes their complex to the next level is with their food. Moms if you are like me, you cannot bring yourself to eat another meal from the concession stand. Week after week eating food that is sub par just gets old.
Let me tell you what, I would go back to ESPN Wide World of Sports just to enjoy the food! When I tell you that it is some of the best food I have ever had at Disney, it is no exaggeration.
My absolute favorite has to be 4 Rivers Smokehouse. This award-winning barbecue brand opened 2 concession venues inside The Arena this year and it is delicious. You can check out a walk-up version of 4 Rivers Smokehouse and 4 Rivers Cantina Barbacoa. When you go, you have to try the smoked brisket and the chocolate oreo taco. I promise, they will not disappoint. Best part is it's not another concession stand hot dog!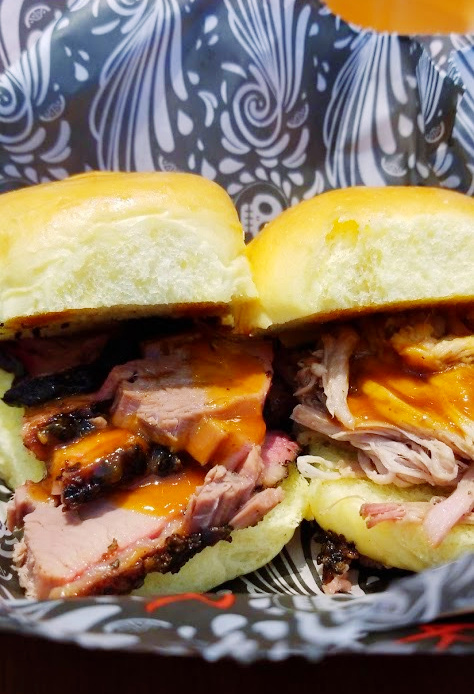 There are other amazing options as well like Joffrey's Coffee and Tea. As soon as you walk into ESPNWWOS, Joffrey's is waiting to give you the "pick me up" all parents need at a tournament, the best COFFEE ever! Check out the "Game Changer," it's a cold brew with a shot of espresso. It will keep you going through the games and help you close out one of the parks later in the day. Don't forget to grab one of their legendary donuts too. They are literally the size of your face and super yummy.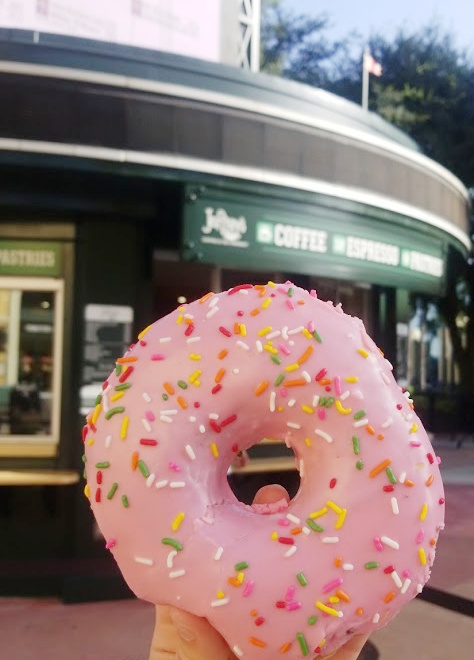 How do you sign up to play at ESPN Wide World of Sports?
I know, this is the biggest question of all. How do you actually get to have your athlete play at ESPN Wide World of Sports.
There are a few different options and ways that you get get your kiddos playing in the Happiest Place on Earth. Depending on the sport there are various events and ways to sign up. Every year, there are signature events for numerous different sports where teams and individuals can qualify to play in these tournaments. Some events even have college coaches there for recruiting purposes!
Some Signature Events held at ESPN Wide World of Sports Complex and throughout Disney World Resort include:
National Dance Team Championship
The Disney Girls Soccer Showcase
Disney Memorial Day Baseball Classic
AAU Girls' Jr. National Volleyball Championships
AAU Track and Field Club Championships
Walt Disney World Marathon Weekend and Disney Princess Half Marathon (I can't wait to be apart of this one soon.)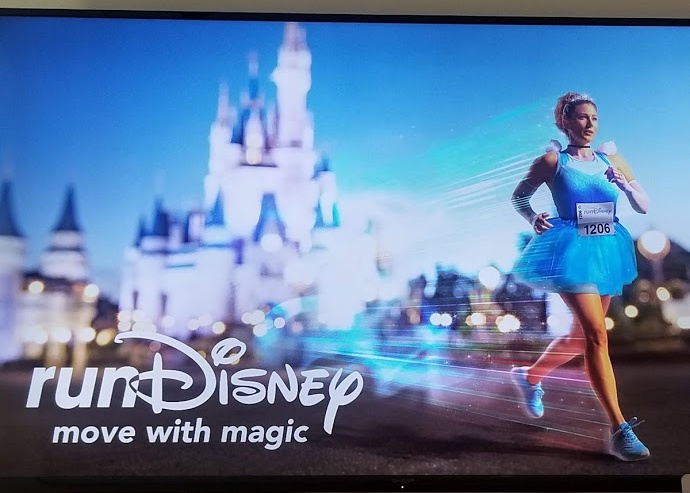 And, if your kids love soccer like mine do, there are year round soccer camps available through IdeaSport Soccer Academy at ESPN Wide World of Sports complex.
Be sure to check out all of the events that are available. There are some where you as the parent can bring your own team and just sign up to come and compete.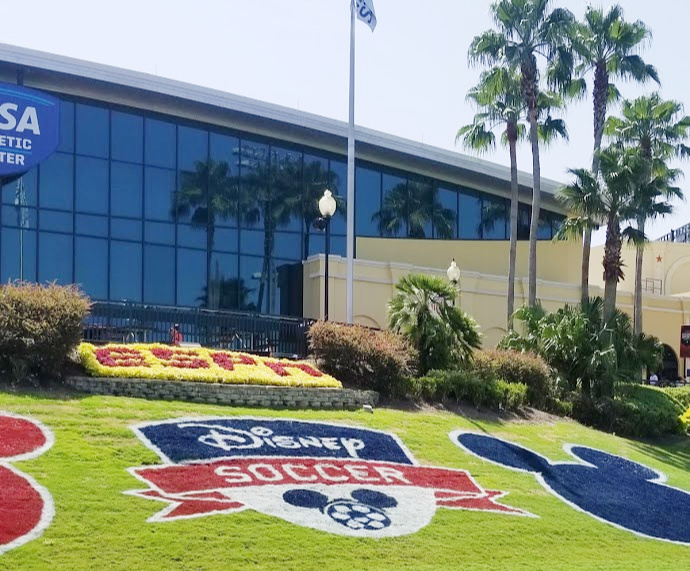 No matter where you are at Disney, it is full of magic. When you bring your athlete to Disney and stay on property, your magical experience starts at the airport with transportation to your resort. You will also receive access to in-room ESPN Wide World of Sports TV Channel and you will have easy access to all of the parks and Disney Springs. They really do make it easy for families and teams to come and play and have a magical Disney vacation!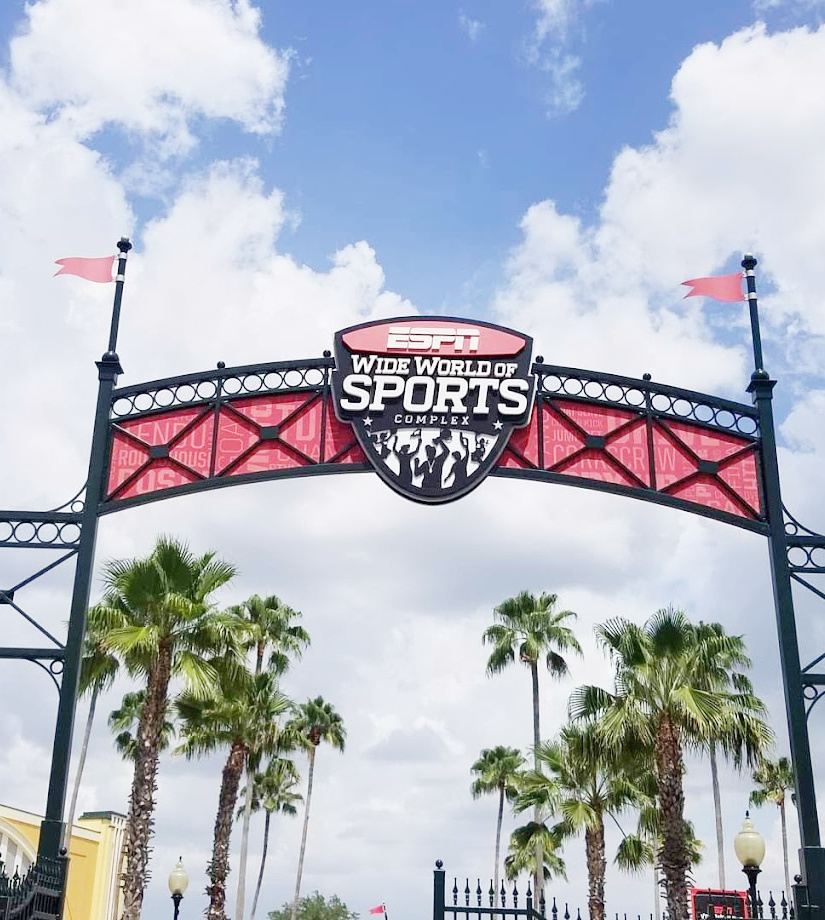 I cannot imagine a better place to watch my kids compete. It really is the place Where Dreams Do Come True!