Hey friends! I am so excited to be a contributor for MWOA, and I cannot wait to share all of my tips and tricks for photography. As a family and lifestyle photographer by trade, I'll be posting here once a month on all things camera-related: from learning your camera functions, to making a family photo less painful (can everyone smile together, please?!), to photographing food, and everything in between!
Today I'm sharing my favorite must-haves as a photographer, and whether you're an amateur or a pro, these finds should make taking photos (and keeping them) a breeze!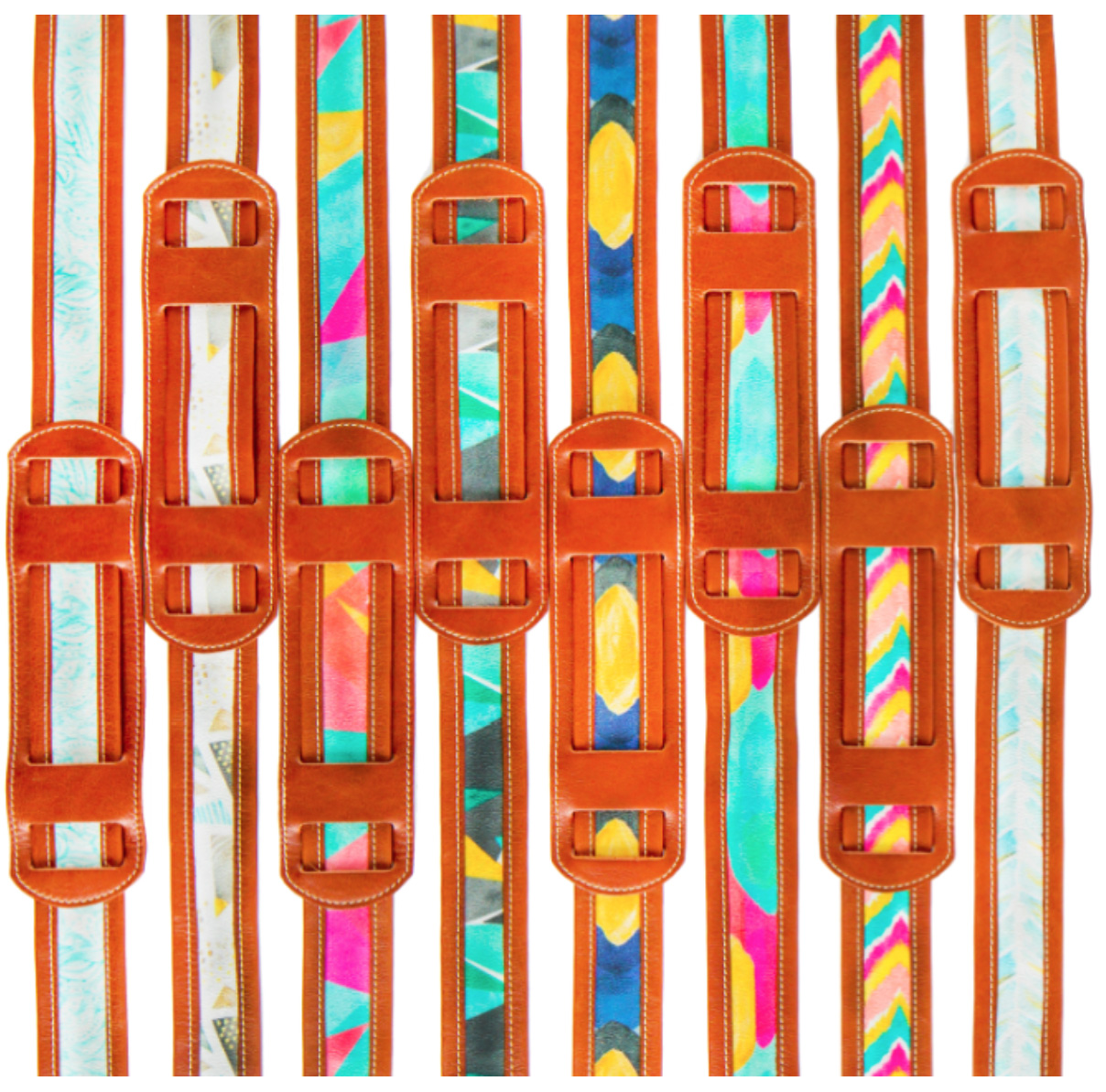 ( image from www.shopcinta.com )
Until about eight months ago, I had been on the hunt for years for a camera strap that I liked. Finding a camera strap that didn't cut into my neck (dSLRs are heavy!) seemed to be impossible, but then I found Cinta straps on Instagram. I was drawn to their colorful canvas and leather straps, and I immediately clicked the "purchase" button when I found out that the straps are made in the US! I purchased the artista strap in "goldie" last July, and eight months later the leather strap has become butter-soft but still just as durable as the first day I used it. This is the only strap that I trust for long days, like weddings, and won't leave me with a sore neck. In fact, I've been so happy with my straps that I've purchased one for each of my cameras! I mean, how could you not love one of these?!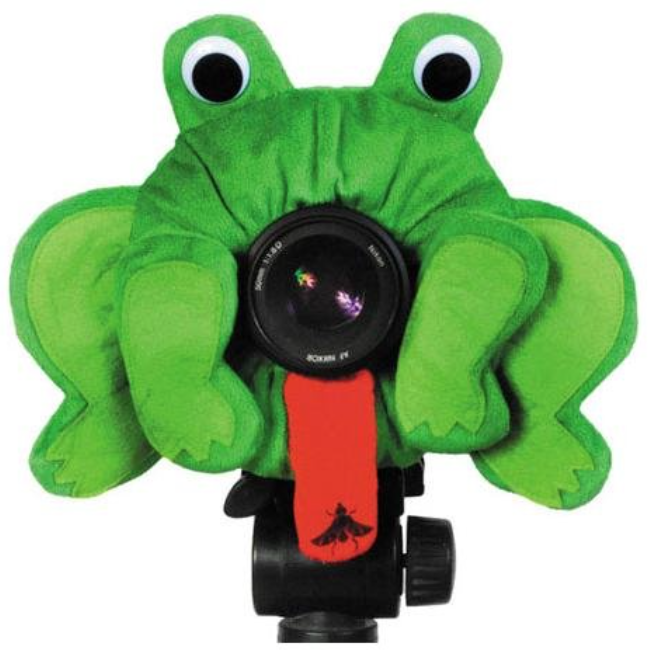 ( image from Camera Creatures on Amazon.com )
This sweet little plush frog is called a Shutter Hugger, and it slips over the lens of your camera. This camera buddy helps to keep a child's attention and keeps her looking directly at the lens. With its elastic body, it's able to fit around any lens and on any camera, and there are several animals to choose from: giraffe, puppy, crab, an owl… you name it, it's probably made! I've purchased several from Amazon, and for under $20 it's worth every penny for a kiddo's attention!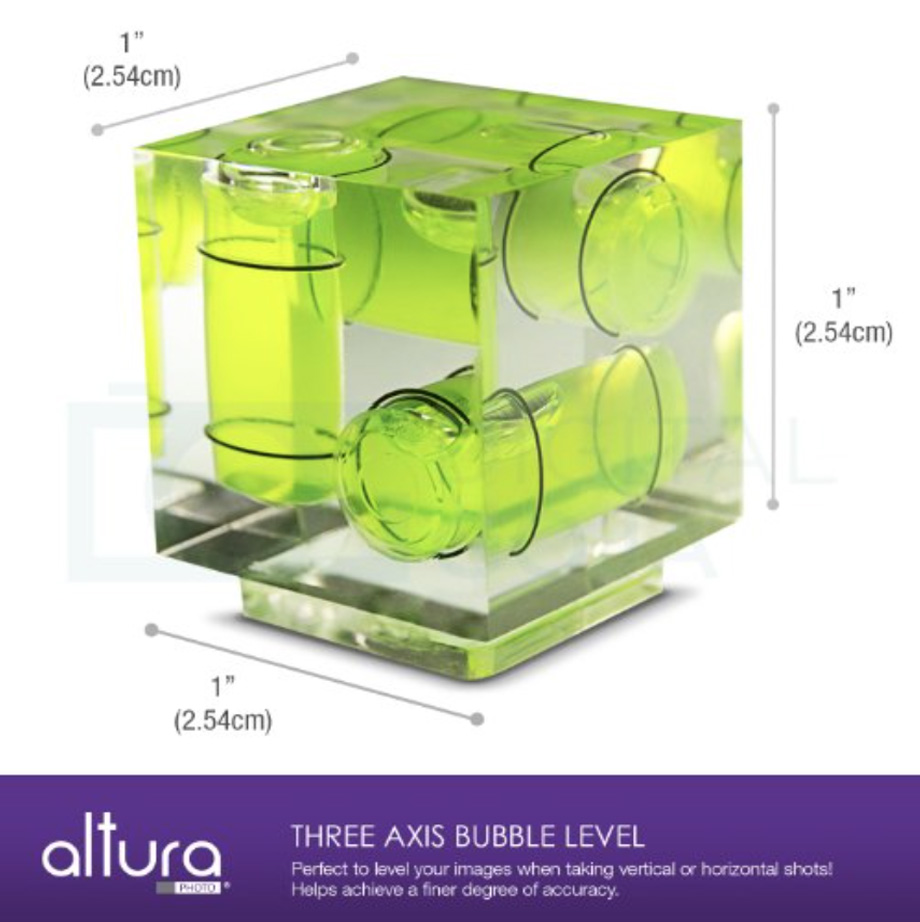 ( image from Altura Photo on Amazon.com )
Do you ever find yourself taking a photo in a wonky position to get the perfect photo, only to find out that the photos you've just taken are crooked? It's the absolute worst feeling, knowing that having your camera level and straight is a guessing game. Enter the Altura Three Axis Bubble Level! This tiny cube slides into the hot shoe (it's on top of your camera where you'd add an external lens) and it acts like a carpenter's level. I use my bubble level for photos, like flat lays, that could potentially end up on my Instagram feed, and with Instagram's cropping I have to make sure that my photos are straight. Who knew a $7.99 piece of plastic would save so much time and stress?! I purchased mine on Amazon.com for under $8 and haven't looked back.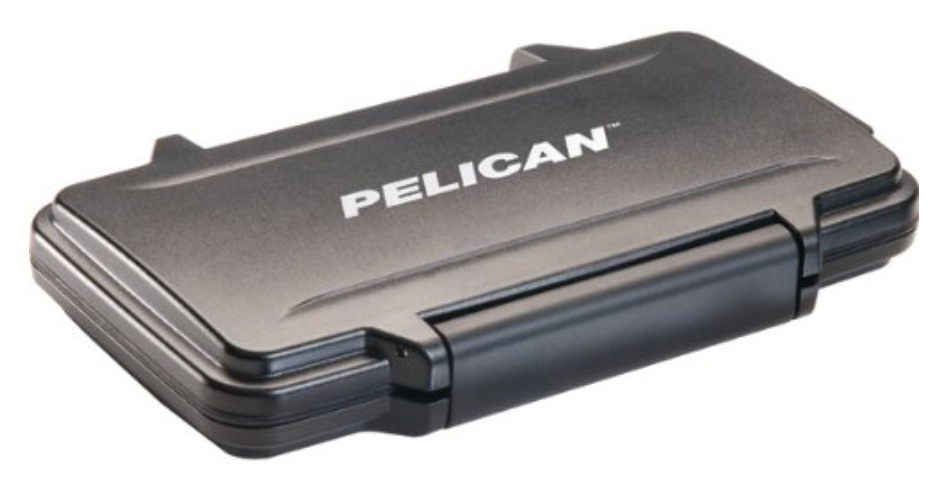 ( image from Pelican on Amazon.com )
As a photographer, I am notorious for taking a ton of photos- photos of my child, photos of food… I always have a camera in my purse! My personal preference in photo format is RAW (also known as CR2, and about 30x larger than a standard .jpg file) and it takes up about 30x the space as opposed to a normal photo. That being said, I go through fragile SD cards very quickly. Did I mention that they're fragile? And when those SD cards have clients' photos on them, I have to be sure that nothing can damage them in any way. My husband gifted me this Pelican SD card case nearly two years ago, and it has been a lifesaver! All of my SD cards are in one place, and the case is completely weather-sealed. Even if you aren't a professional photographer, having one of these Pelican cases to keep your precious photos is a must-have.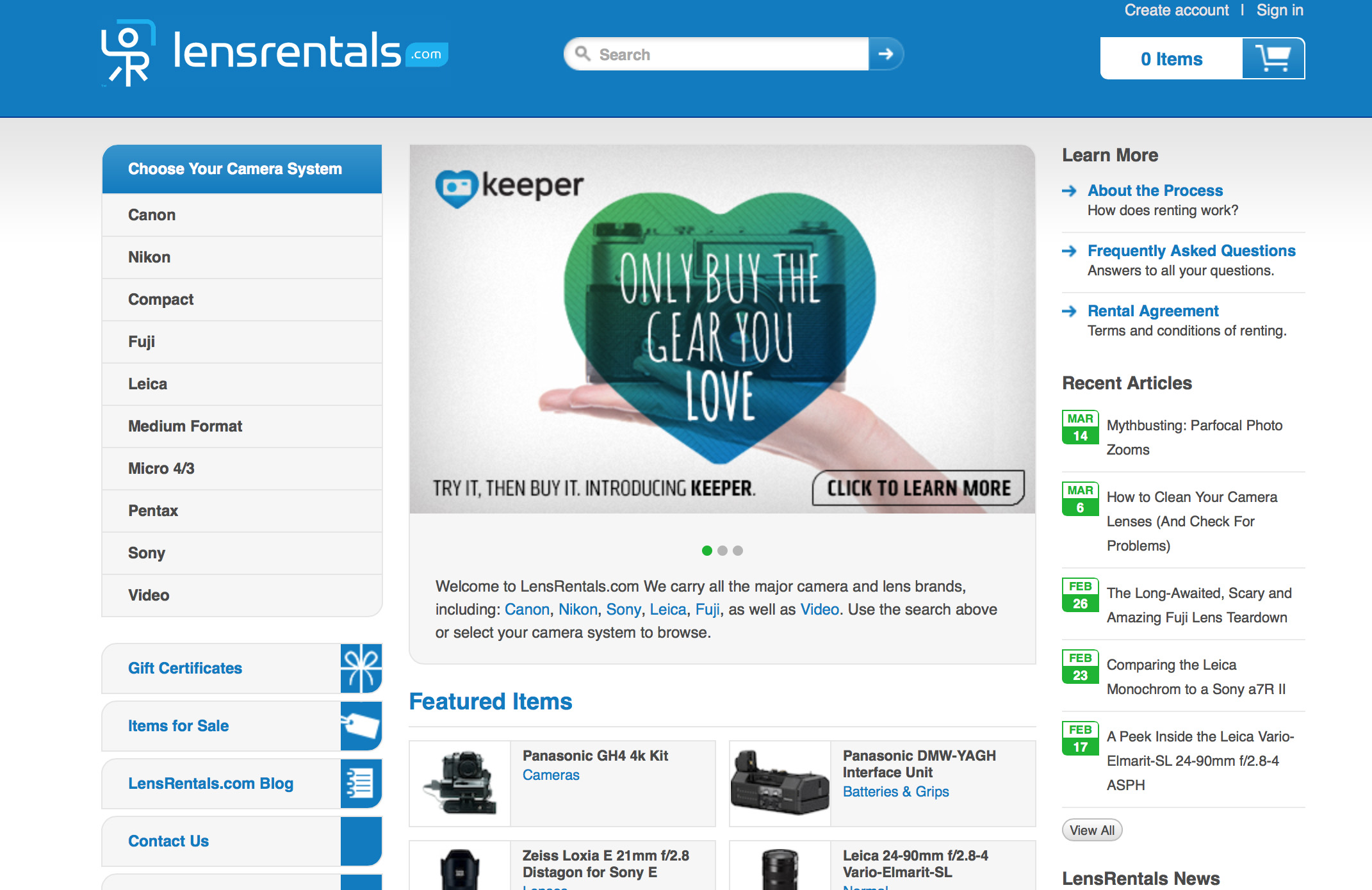 ( image from LensRentals.com )
Cameras and lenses are an investment, and sometimes that investment can be some serious pocket change- you would cringe at the thought of some Canon L lens prices! So why not try out the equipment for a few days before selling a kidney to pay for a piece of equipment that you might not love? Say hello to Lens Rentals! This is a company that is based in Memphis, TN, and has all kinds of cameras, lenses, and accessories that are ready to ship to your front door. I have rented equipment from Lens Rentals for special portrait sessions, commercial shoots, and I've also rented equipment when I went in France earlier this month. Lens Rentals offers insurance (called LensCap) to cover equipment damage and theft, which makes leaving my camera at home and instead traveling with rented equipment a no-brainer. A few months ago, I rented the Fuji XT1 camera to see if I wanted a smaller and more purse-friendly camera for our trip to Paris in November. I ended up loving the Fuji XT1 camera so much that I purchased it outright from Lens Rentals, and the price was a steal! I maybe paid 65% of the retail price of the camera. If you've had a certain camera or a specific lens that's been on your mind recently, click over to Lens Rentals and give it a try!
So there you have it! These are my top five must-haves that keep me and my small photography business running, and happy too! Do you have any favorite things that make it easier to capture photos of your little ones? Comment below! I'd love to hear about new pieces of equipment and your favorites!
Thanks for stopping by, and I hope you have a wonderful Wednesday!