This weekly meal planner template is perfect for helping you get your week organized. This free printable comes with a grocery list and is great to use for any budget!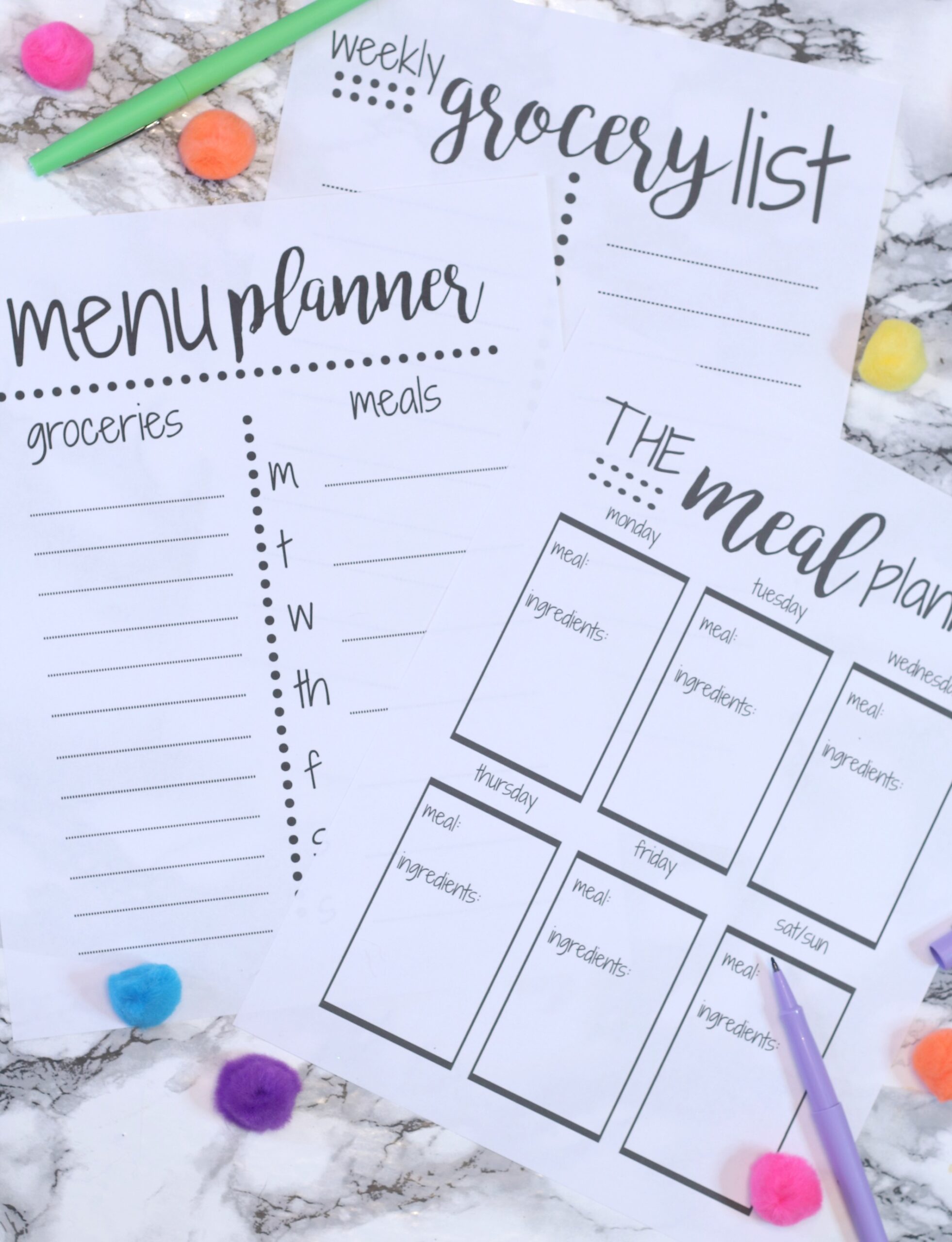 It is not in my nature to be organized. You guys, no matter how much I try, it's just not in me. I have to work extra hard to create a process but once I do it's life changing and my entire family thanks me for it.
In order to help our weeks run more smoothly, I created these free meal planner templates. Because I wanted to be prepared for whatever comes our way I actually made 3 different versions. I just couldn't decide which would work best for me so I am trying them all out until we have the best routine for us.
Even though I might not use all of these I love how they turned out and wanted to share them all of you!
We have one template with a grocery list, one that has a meal plan and grocery list and then my fave is a meal plan with a place for you to add all ingredients.
To be honest, I will probably end up using a combination of the grocery list and meal plan with ingredients. We can just call this combo the Weekly Meal Planning Template with Grocery List!
Master Grocery List Template: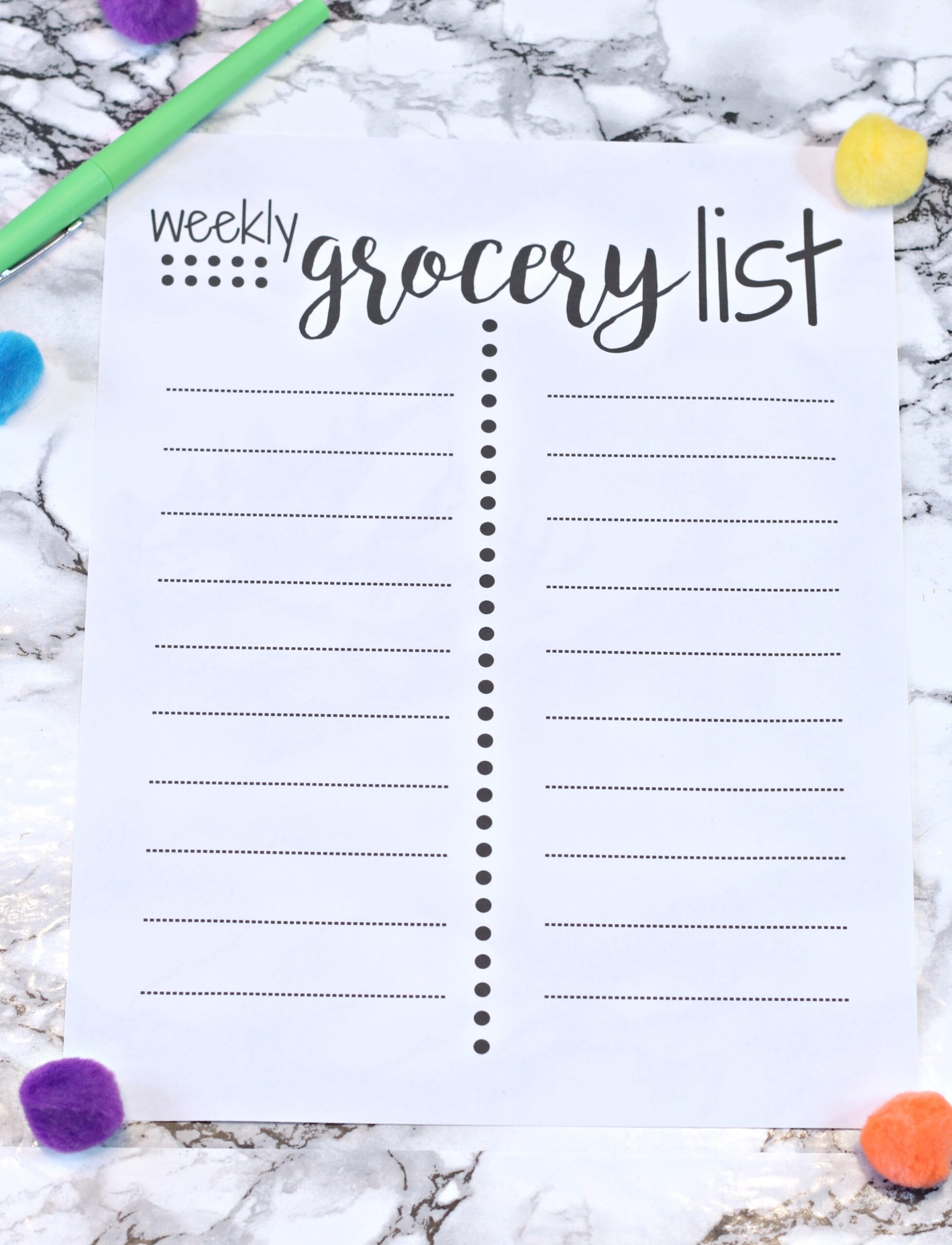 Blank Grocery List Template Printable
FREE Weekly Meal Planner with Grocery List: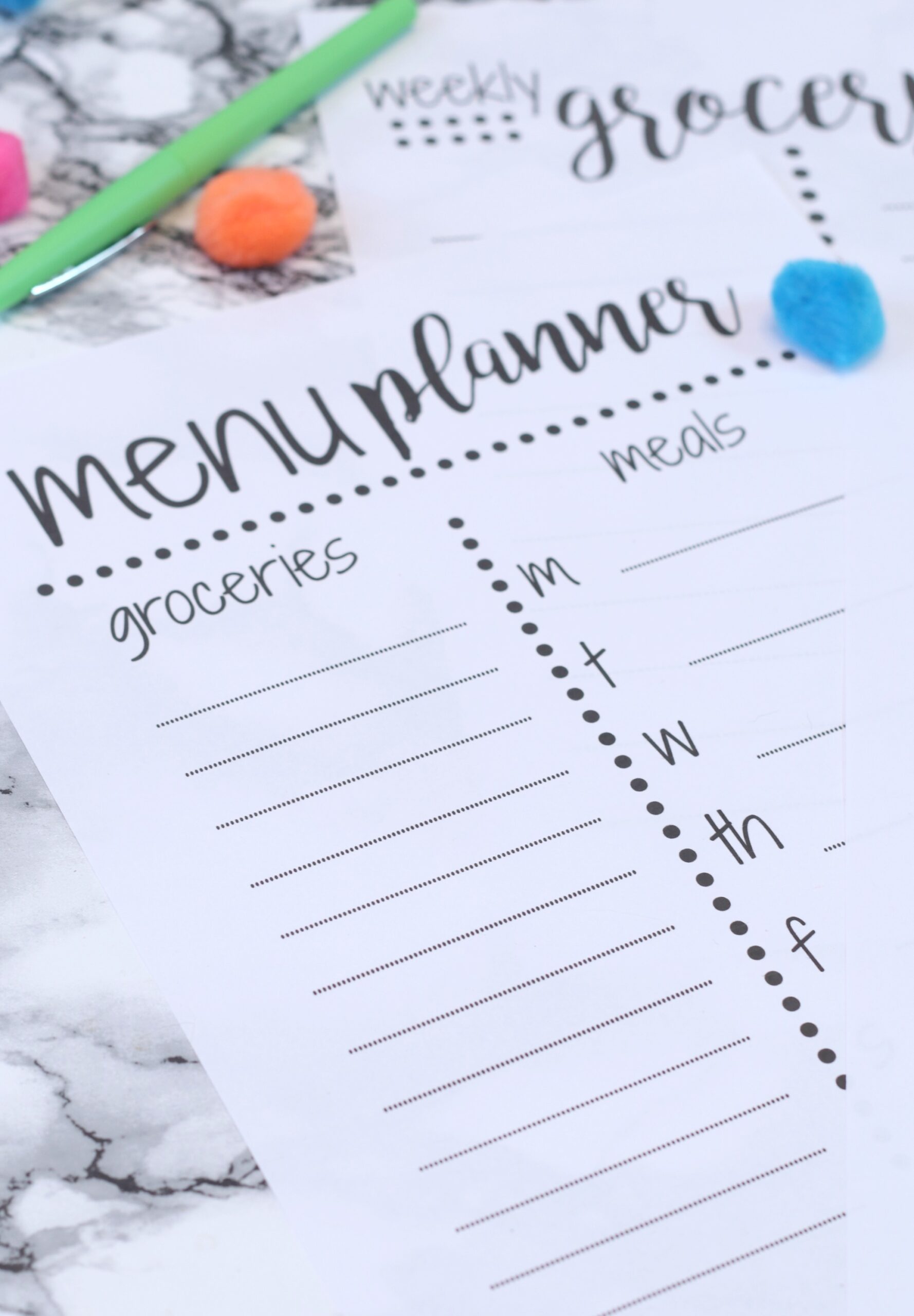 Weekly Dinner Planner Template Printable
Meal Planner Template with Recipe Ingredients: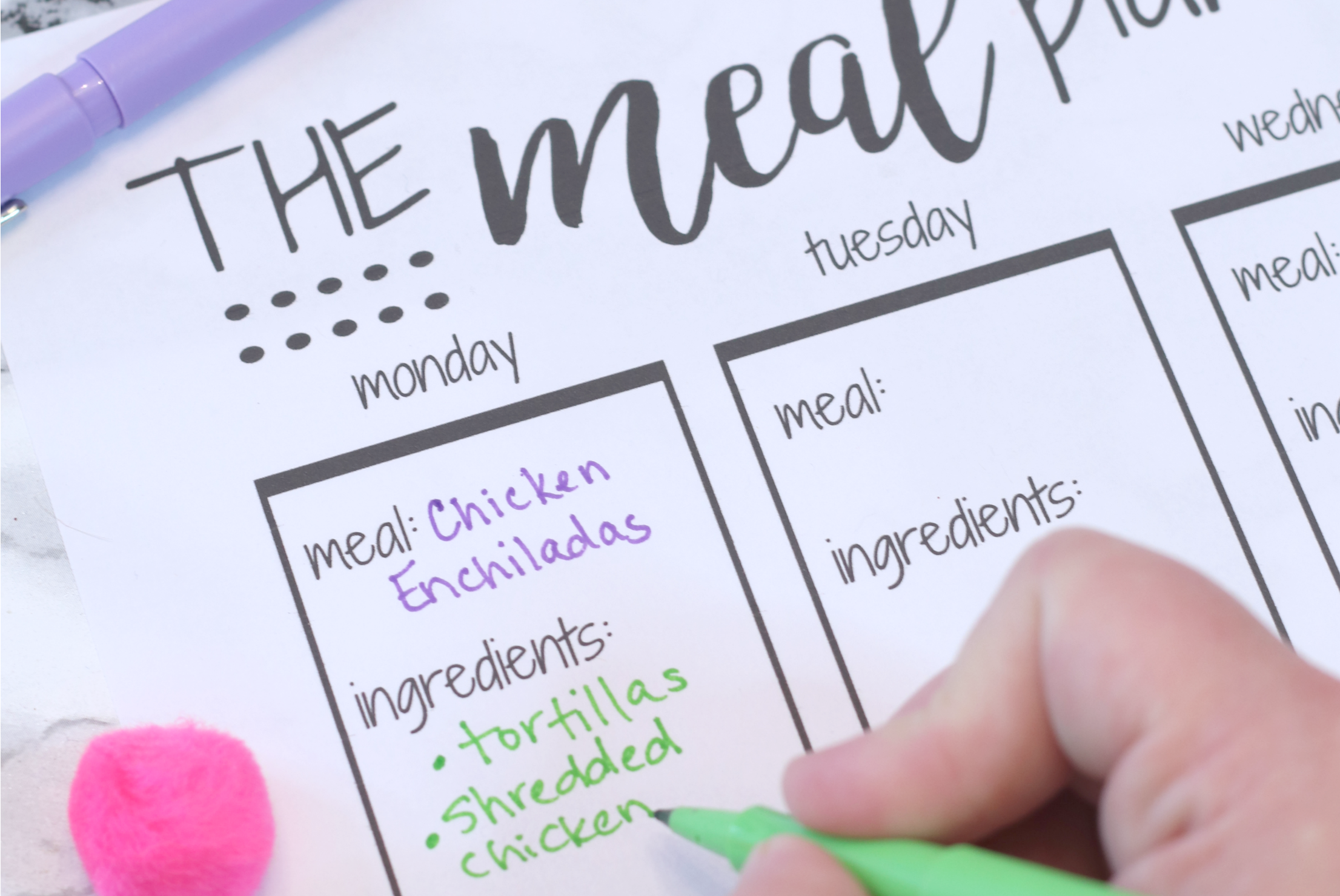 This is the template that I think will be my favorite! I love that I can post this with the grocery list on my fridge. I can decide what we will be eating each night, list the ingredients and then add what ever it is I need to the grocery list.
There is nothing worse than starting a recipe and then realize you are missing something!
Blank Weekly Menu Template Printable
I hope you love these templates as much as we do! If you do love them, be sure to comment and let us know. Also, don't forget to pin the images below so you can save them for later!