Well, folks, it's October. Halloween is in 4 weeks, Thanksgiving a little while after that. Basically, don't blink because it's almost Holiday season. Which means it's almost time for guests. I know, I know. The thought can be a scary one. Getting ready for guests can feel like a huge burden. There's cleaning to do, groceries to buy, plans to make, not to mention the mental preparation for having people in your space for the next however long. Even though we do love our friends and family oh so much, getting ready for guests can be rough. So I'm coming at you today with a plan. I've got an easy-peasy stress free timeline for you to follow so you're not rushing around with a toilet brush in one hand, extra towels in the other, ordering grocery delivery 15 minutes before your guests' plane lands. I want you to break it down into manageable chunks so you can deal with one thing at a time, not stress over everything at once, and still be ready for guests.
Two weeks before arrival: Time to get your guest room ready.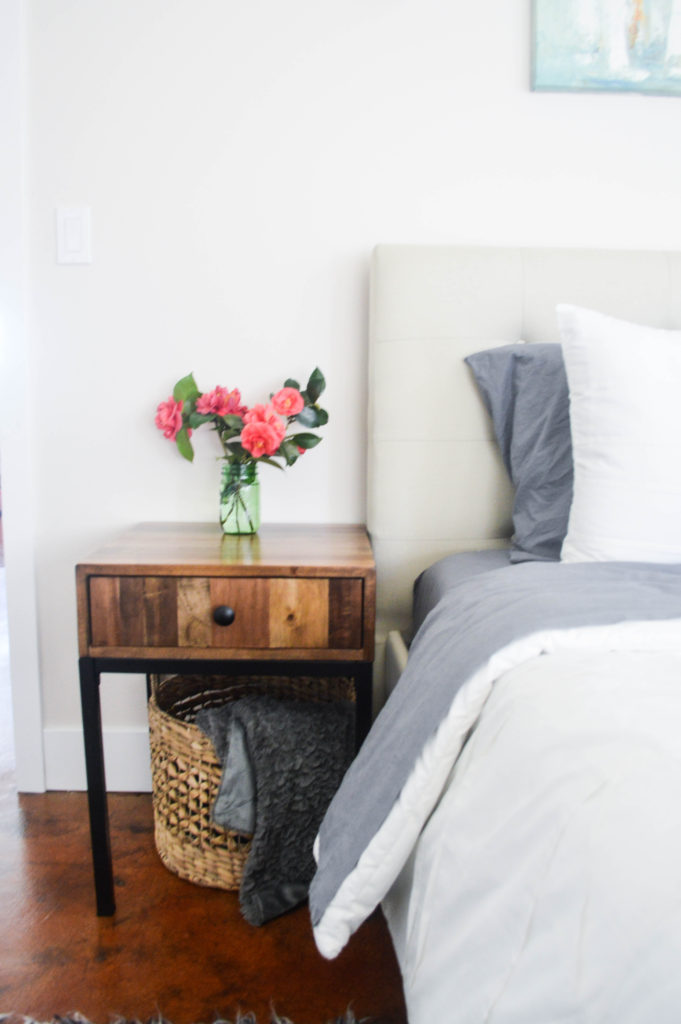 Don't stress about making it perfect. Now is not the time! If you have a piece of art leaning against the wall to be hung, do that. Clear out extra clutter from the closet. Make sure you have sheets for the bed (but don't worry about washing them yet), towels for the bathroom, and pillows for their heads. If you don't have a dedicated guest space, then figure out where they'll be sleeping whether it's a kids' room or the pull out sofa. Either way – just make sure you have linens and somewhere for them to sleep. It doesn't have to be perfect, but not having to make a Target run the night before they get there for linens is probably a good idea.
If you do have a dedicated guest room, here are my ideas for taking your guest room to the next level.
One week before arrival: Menu planning.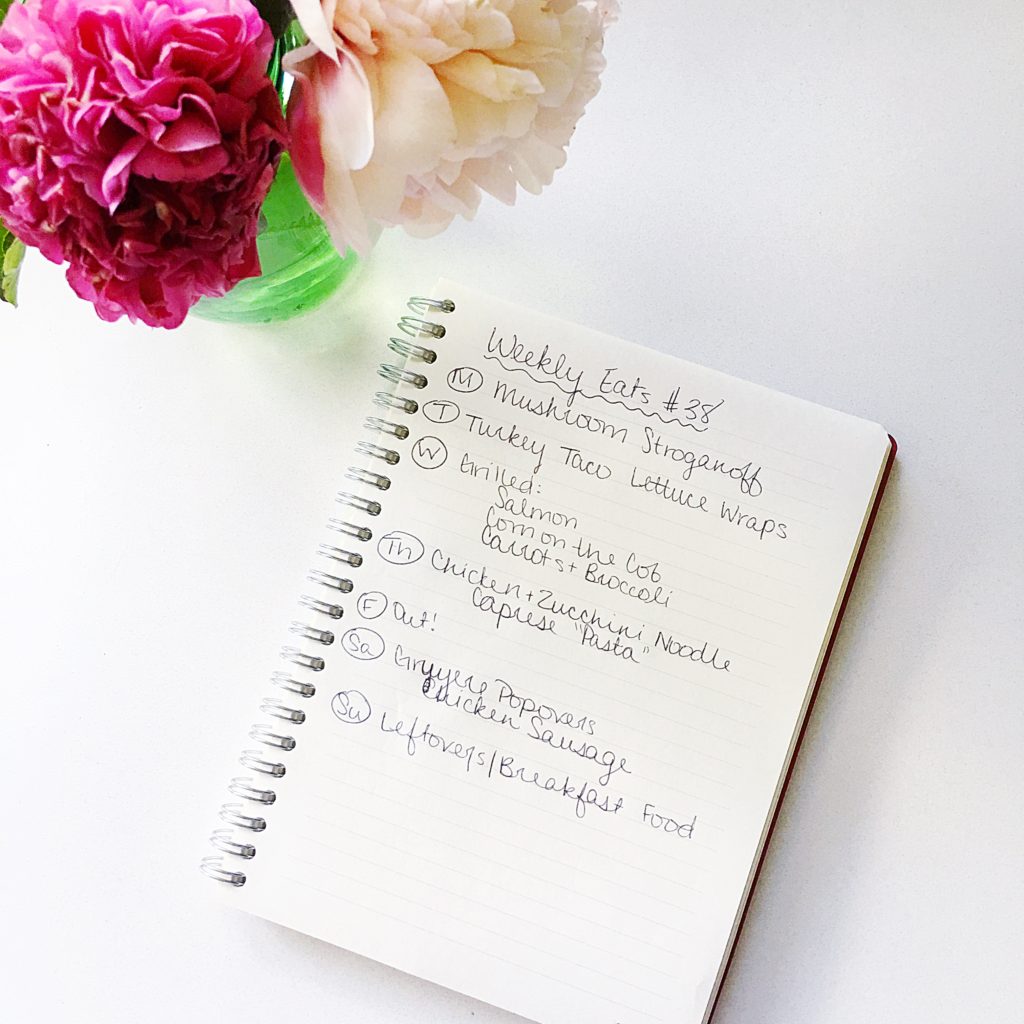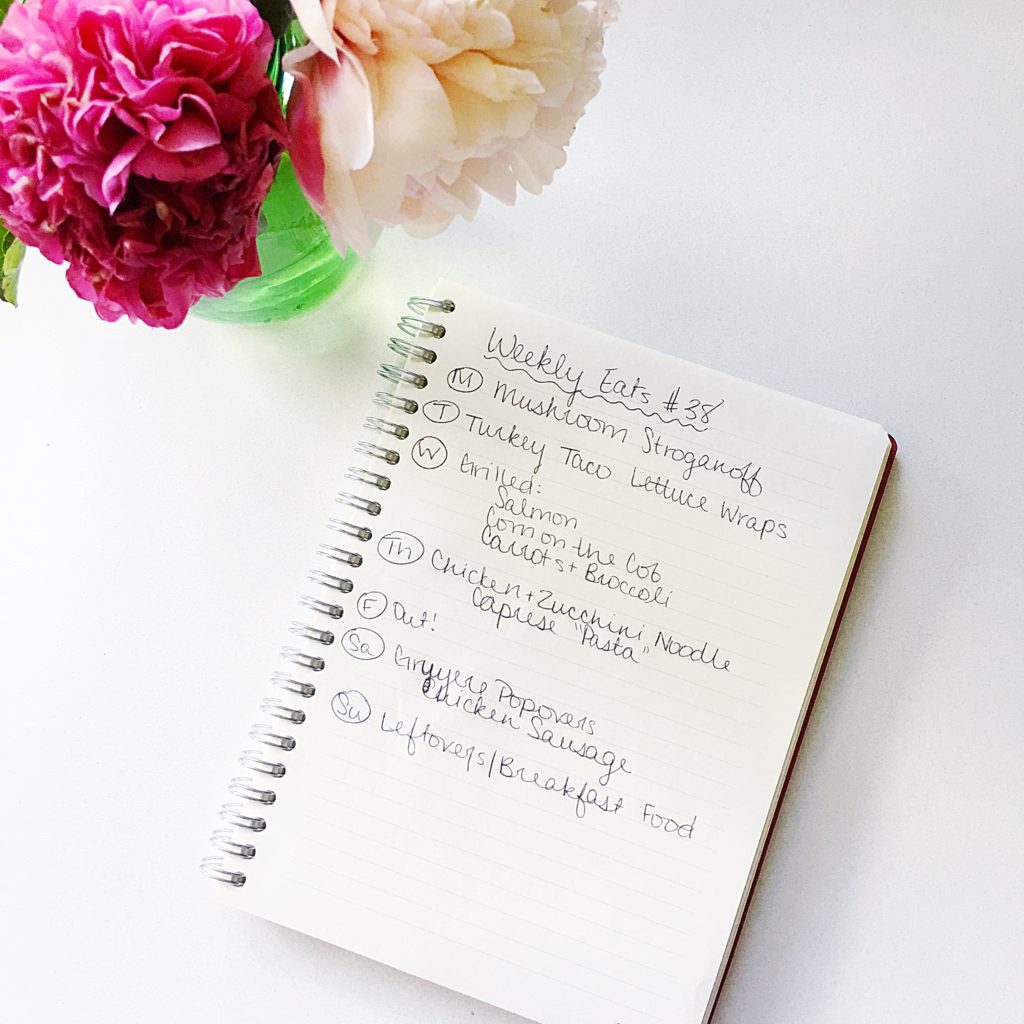 This is crucial, guys, and trust me – it takes a lot of stress off your plate. I'm an avid meal planner so this is something I do anyway, but even if you're not, it's helpful with guests to gather your meal plan before everyone gets here so it's not 2-4 more people playing "What do you want for dinner? I don't know. Whatever you want." game. Choose your meals and leave a couple spots open for meals out to favorite restaurants to show your family. If you have guests over Thanksgiving, I highly recommend making your menu before everyone is there chiming in. This also allows you to grocery shop before hand and get everything you need ahead of time.
Week of Arrival: House Cleaning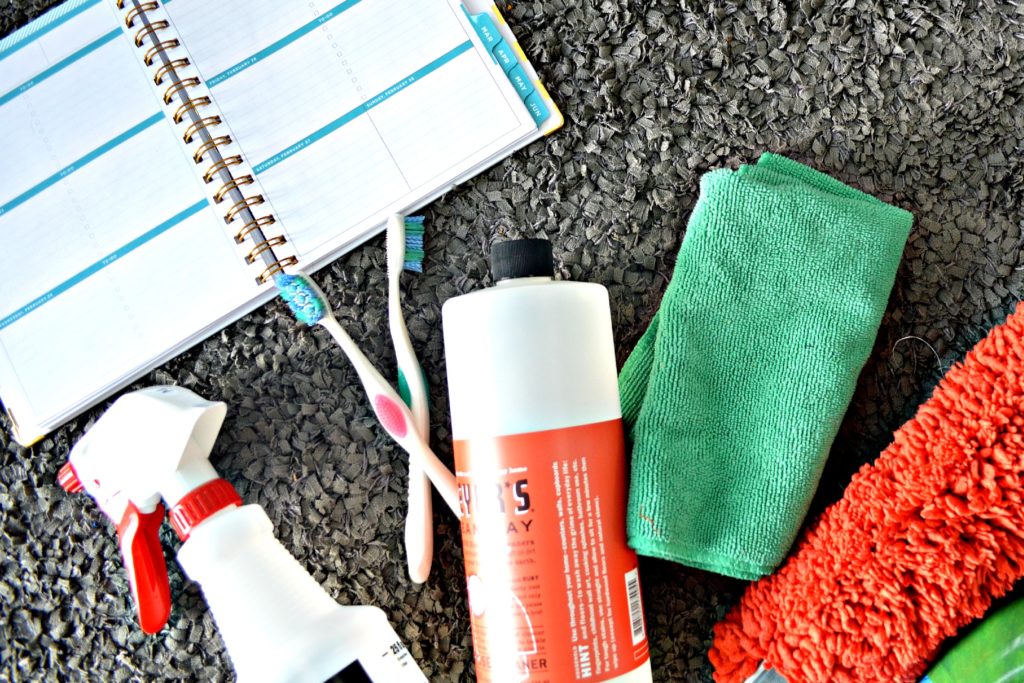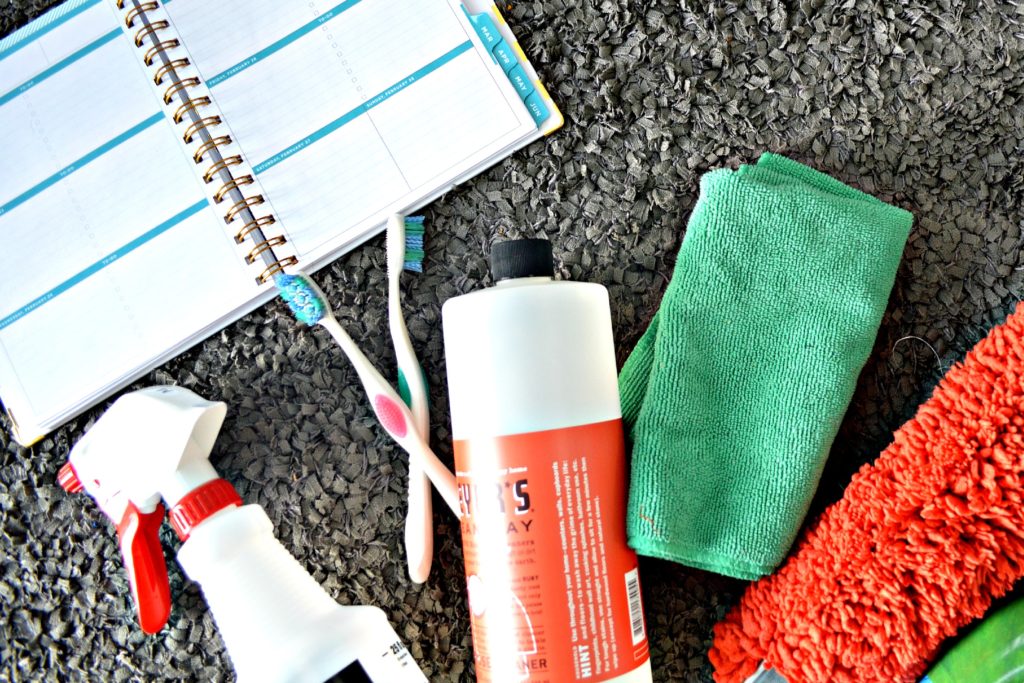 I get it – we all do it. We dread the cleaning and put it off. But with everything else we have on our plates, breaking it up into manageable chunks can really help. When I'm getting ready for guests, I don't really change up my normal routine (this one) because it uses the little bit every day method, I just save bathrooms for last so they're freshly cleaned. And get the whole family involved to make sure everyone is pulling their own weight and keeping their own messes cleaned up.
Day before arrival: Wash sheets and towels, grocery shop, relax.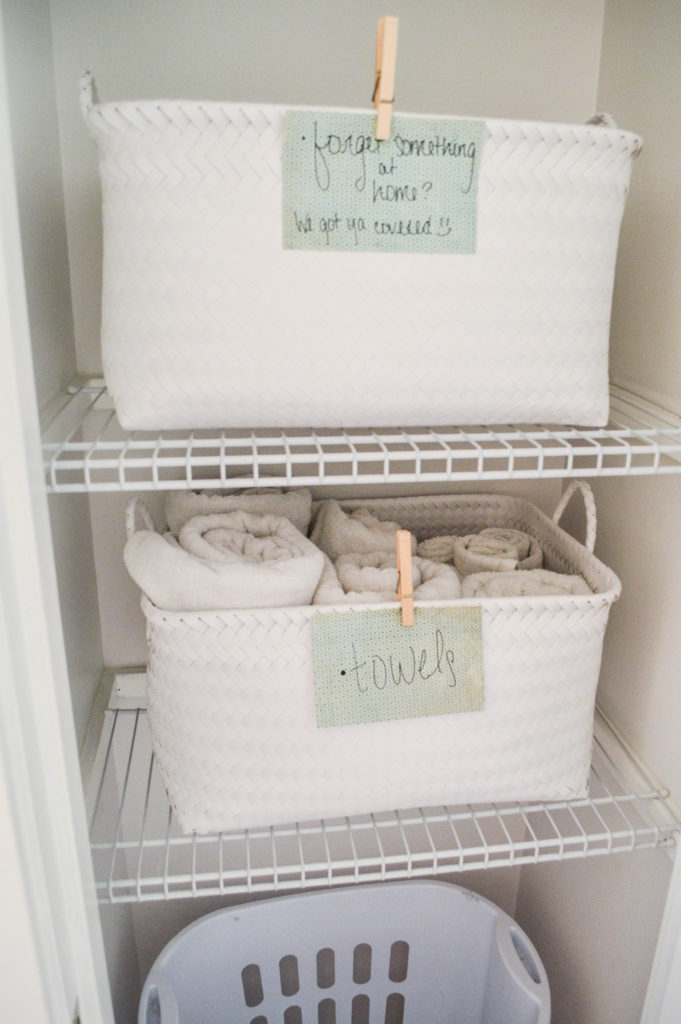 A couple loads of laundry, a quick trip to the store while it's in the dryer, and that's it. Don't stress, don't start scrubbing your vent covers or wiping down walls. I promise, they won't even notice.
Morning of Arrival: Quick clean and bake something.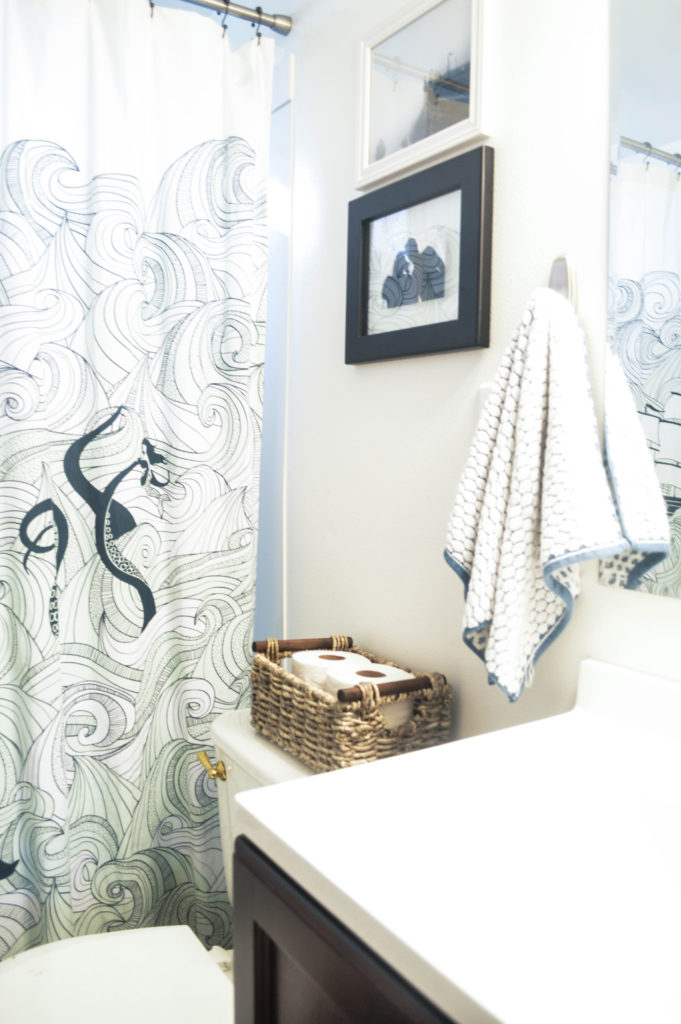 Wipe down the bathrooms really quick, run the vacuum over the floors, load the dishwasher, and bake some cookies (both for the smell and a welcoming snack).
Basically, if you didn't catch a theme here – it's don't. stress. If there's a little bit of clutter, a little bit of dust, if it's less than perfect, I promise it'll be okay. Your friends and family are there to see you, not your house. As long as they have somewhere soft to rest their head at night, everything will be just fine. But hopefully this timeline helps you prioritize a little and get your to-do list in check, so you can keep your stress level low.
So tell me – do you have family coming in this season? Are you traveling yourself? Any star hosting tips you need to share?