Halloween is less than two weeks away and since I have been in a bit of a rut lately, I have yet to really decorate or get into the season of Holidays that is quickly approaching.
Maybe it's because Houston refuses to acknowledege that Fall is a season. It is October 19th after all. Texas, you need to get right with God and CHILL OUT. Literally…get chilly, this 90+ degree weather needs to see itself to the door.
So for whatever reason, maybe it's the fact that we got the kids Halloween costumes this weekend, (Star Wars theme for the gang for those that are curious) I was feeling festive and decided to make a quick and easy little after school treat for the kiddos.
This would be the perfect punch to bring to your next Halloween Bash – cheap, ridiculously easy and above all TASTY!
Now please note this is 100% sugar…I do not claim for this to be healthy and I know some mamas would not approve for their kiddos and that is totally fine by me, this is not for you and I get that. Just remember, my kids….my rules… so don't send the snarky emails and leave the nasty comments about what the sugar is doing to my children. Mmmkay?
Ok, now that the awkward disclaimer is out of the way, let's get started.
To start you need a small muffin tin. Place 3 to 4 gummy worms in the bottom of each tin.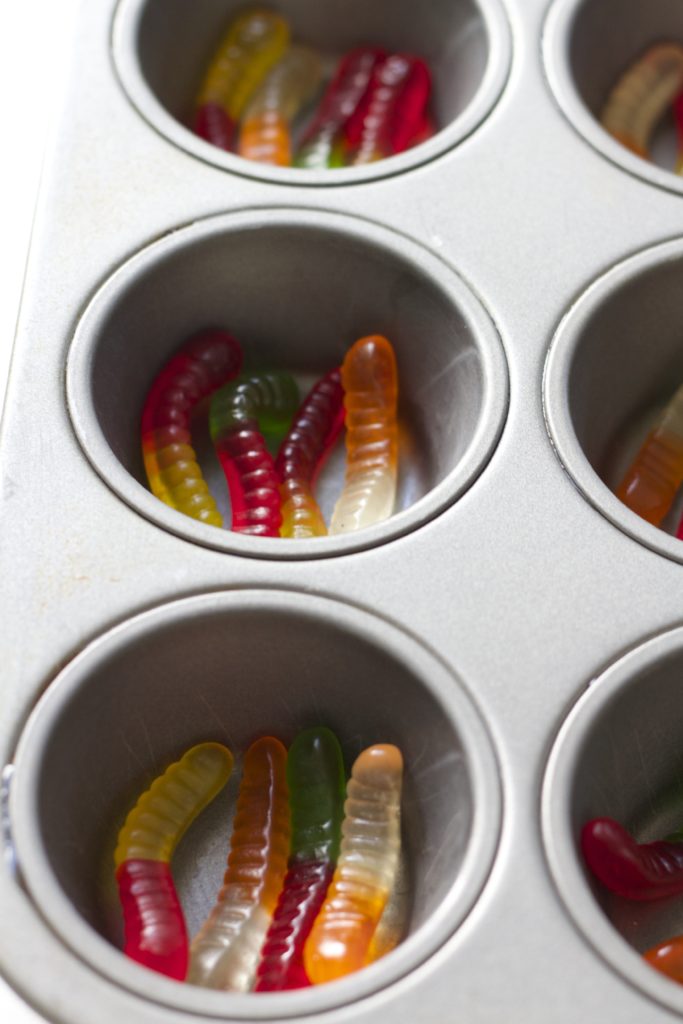 Next pour Green Hawaiian Punch over the worms. If a little of the worm is sticking out, that is ok.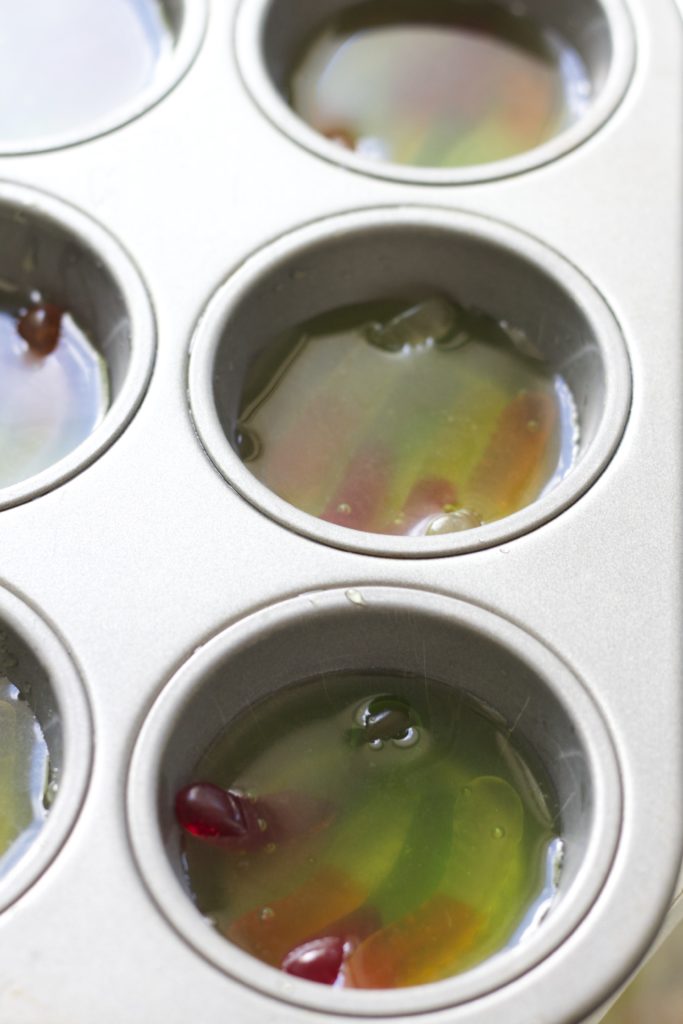 Then pop your muffin tin into the freezer for 2-3 hours. Once your juice freezes, you should have nice little discs like these…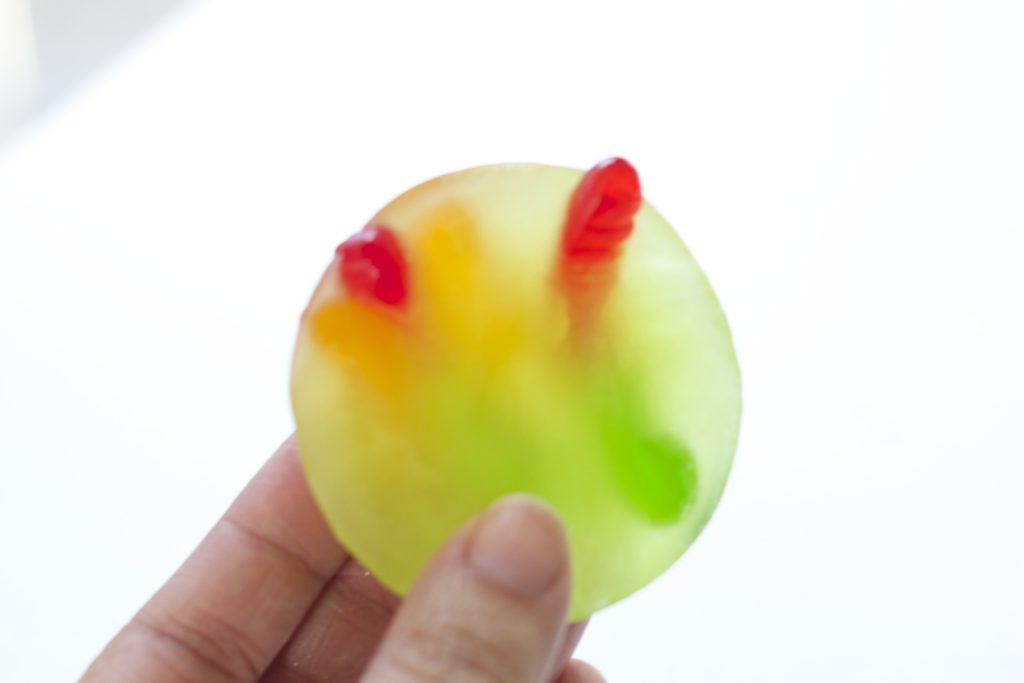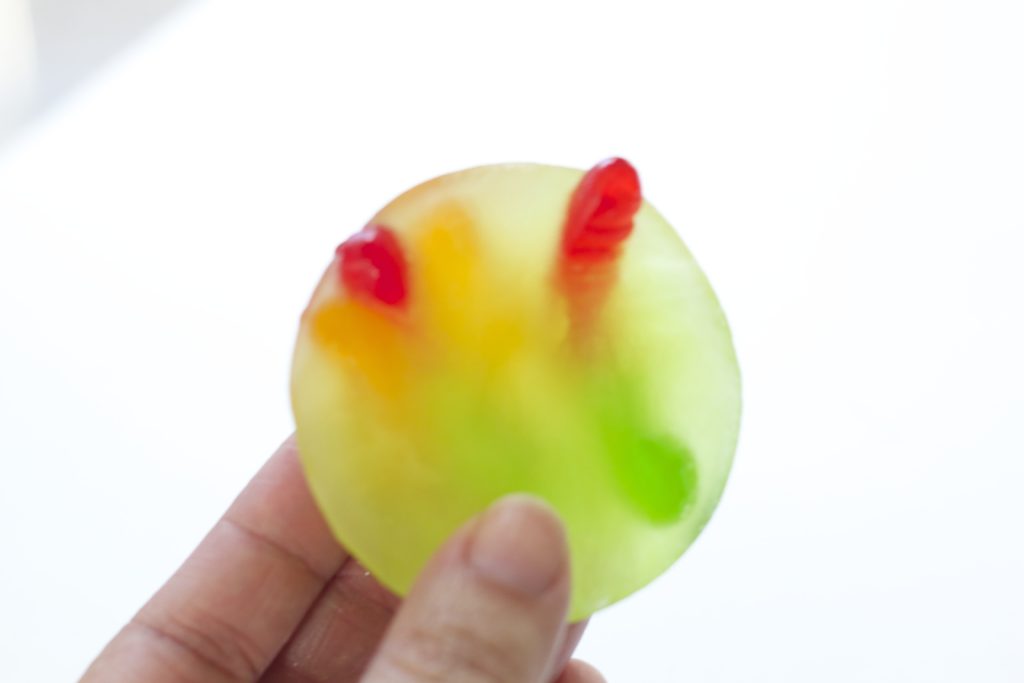 Place 1-2 discs at the bottom of your glass and then fill each glass with 1/4 of Sprite and the rest more of the Green Hawaiian Punch. As the discs begin to melt, the worms will start to float and some of the "ice" will look like slime floating at the top of your cup only adding to the theme of the punch.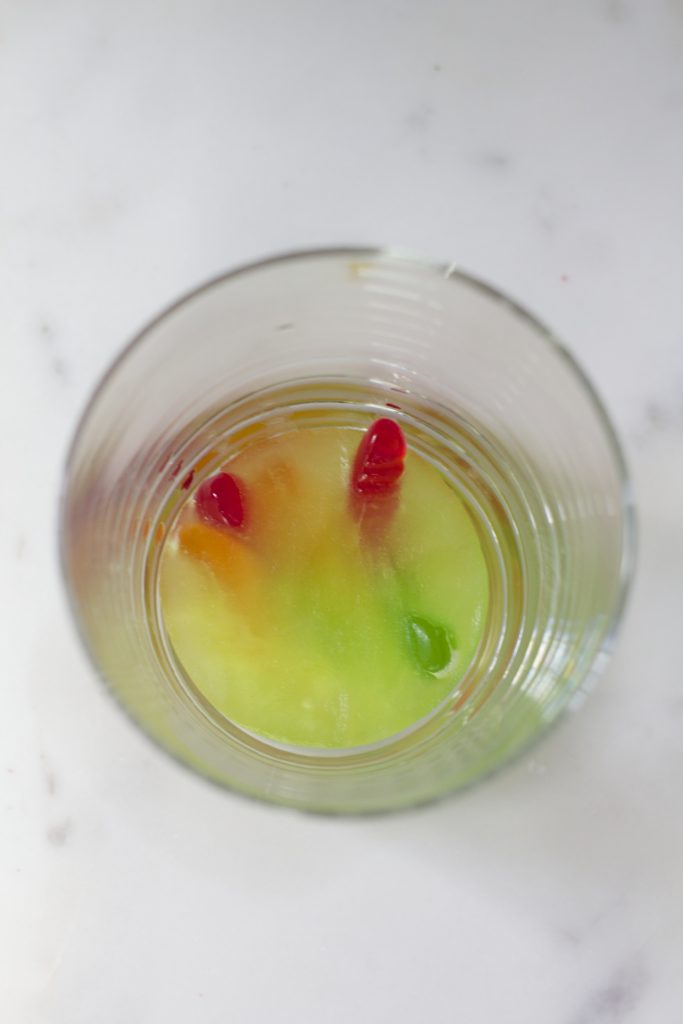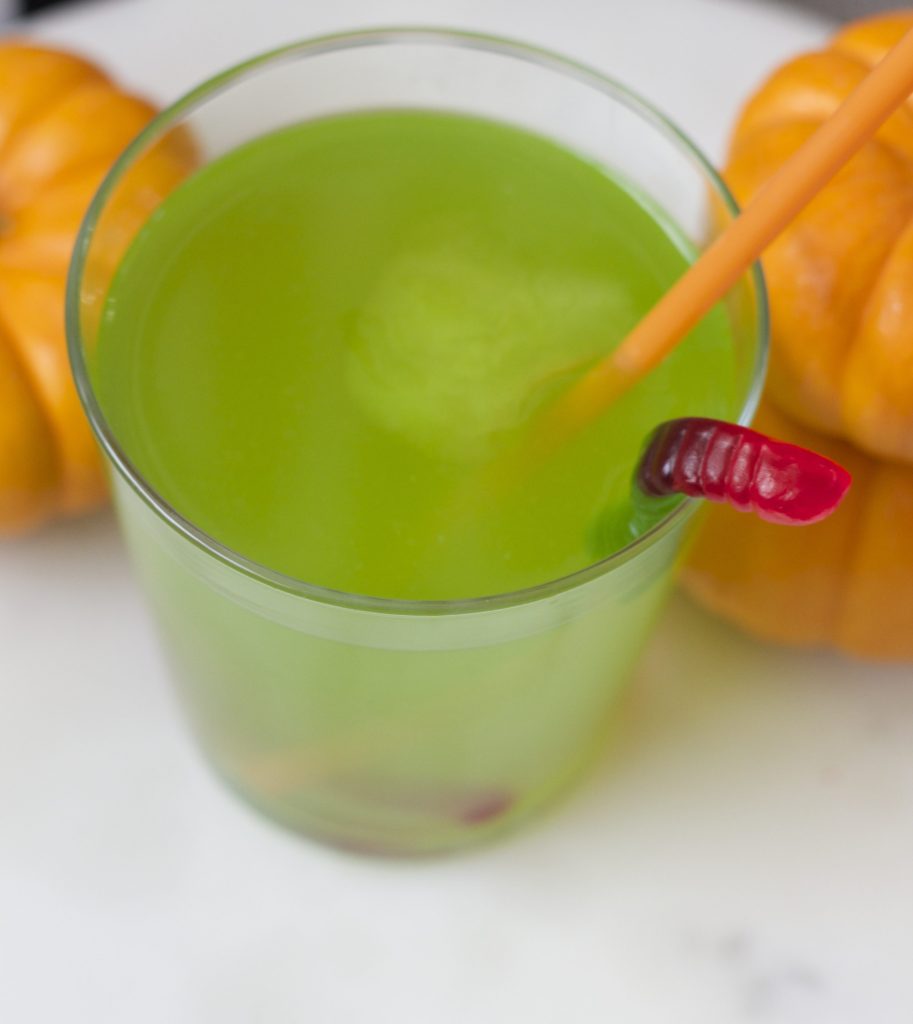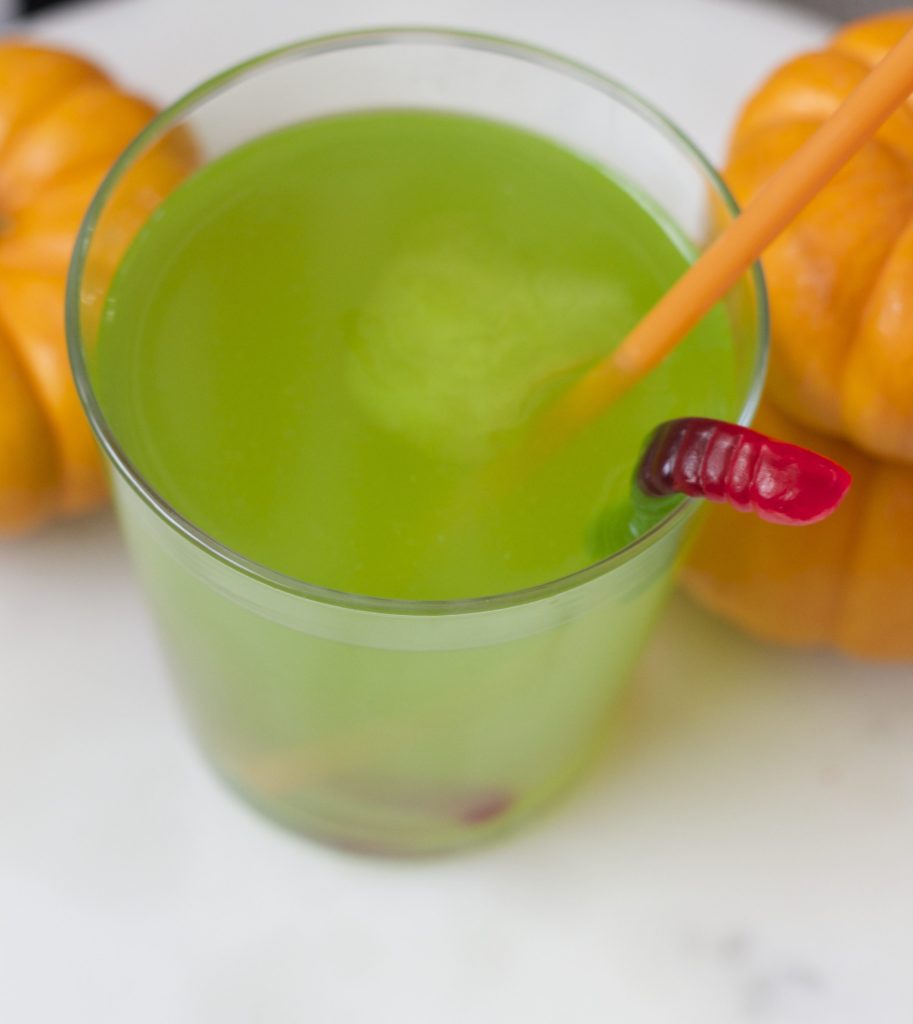 My kiddos thought this was the coolest thing ever and we had the best afternoon. We popped some popcorn, turned on a "spooky" movie and drank our Gummy Worm Punch. I don't get creative often, but when I do, it must be documented and blogged about. We will probably recreate this for our family movie night this weekend when I try to convince my girls one more time that Hocus Pocus is the best Halloween movie EVER.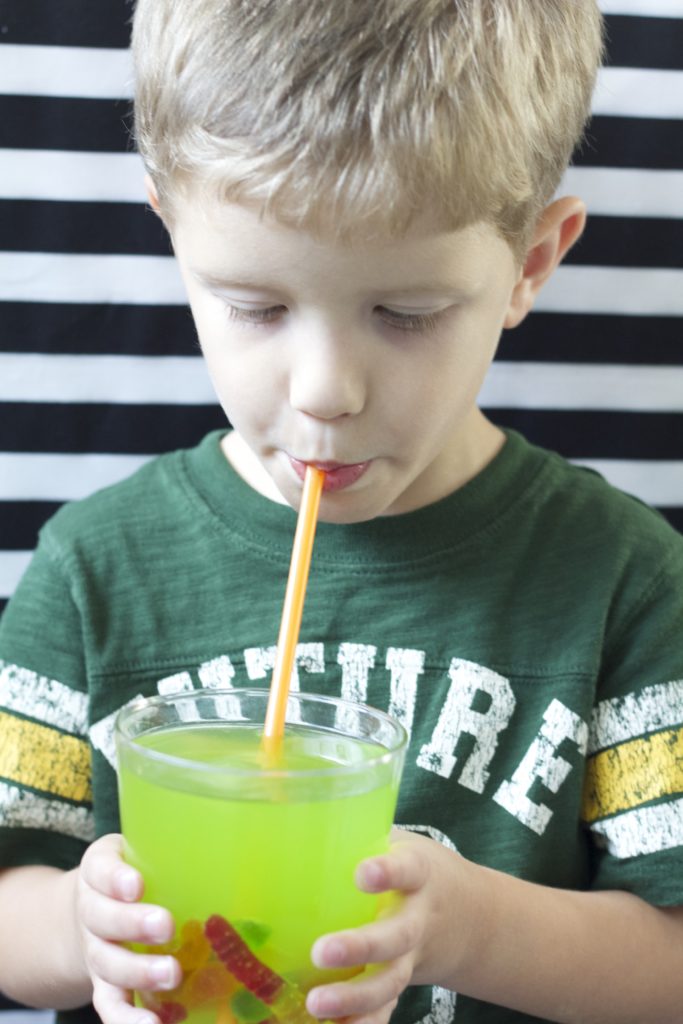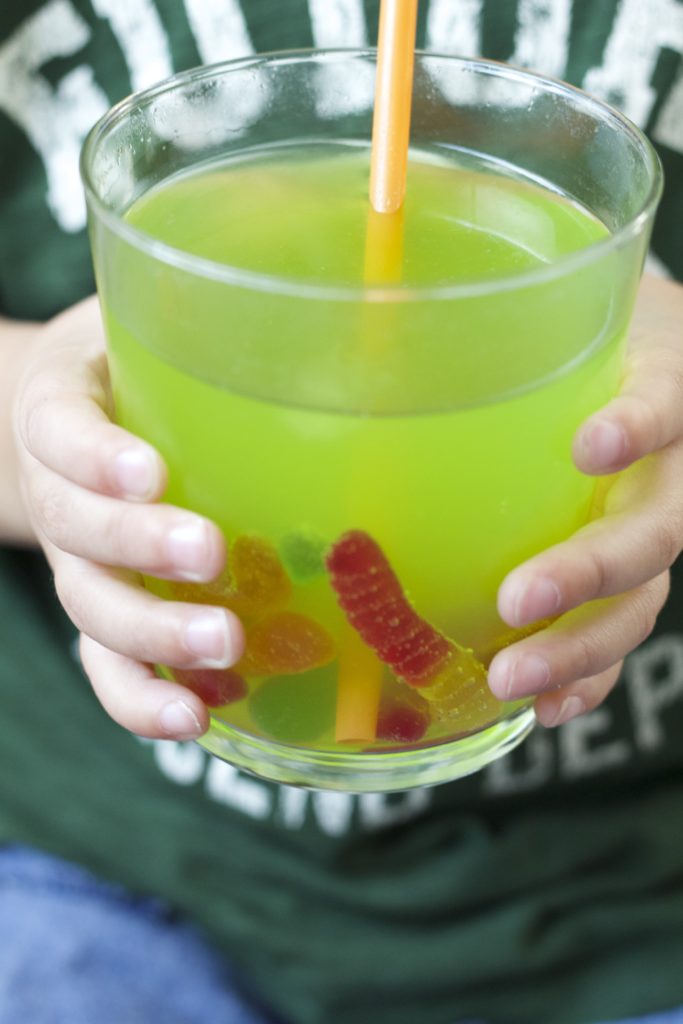 What festive treats have you been making? And what is your families favorite "spooky movie" to watch during Halloween?