In honor of Mother's Day, the Moms Without Answers team will be sharing a new series, How I Became a Mother. The journey to motherhood is so different for all of us but the result is unbelievably rewarding!
I became a parent on November 21, 2005. On this day, Eden, my first born took her first breath and entered this world.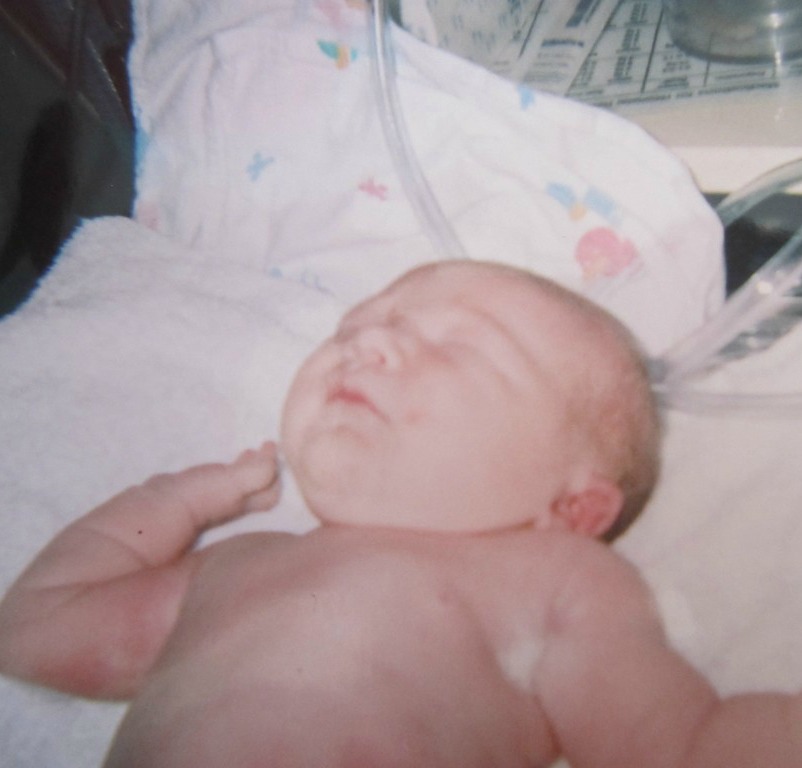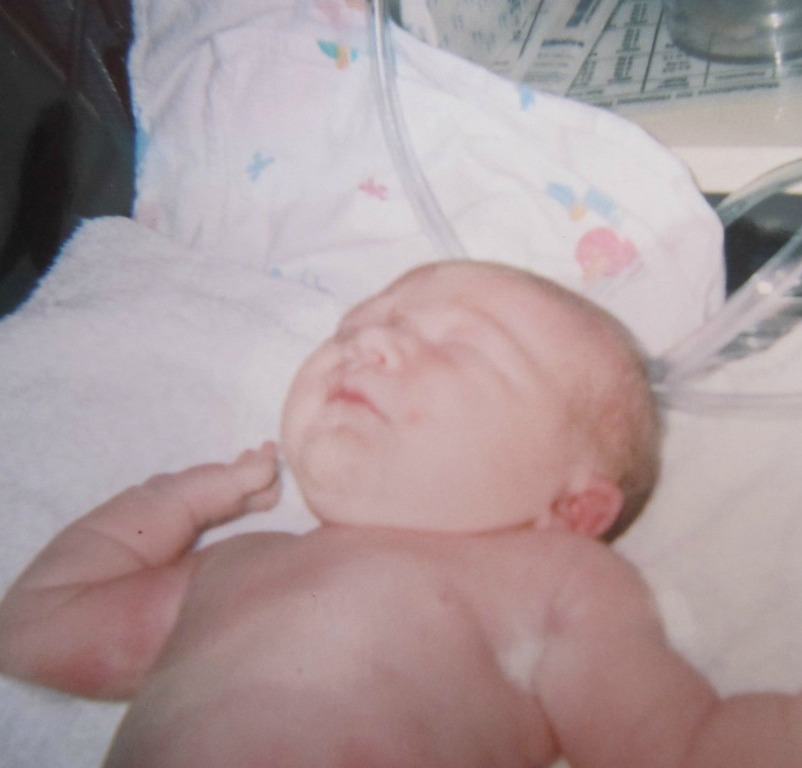 I was 22 and newly married. Eden's father and I were only married for a couple of months before finding out that we would have a new addition. A few weeks later, he learned that he would be deployed with the Coast Guard, and I spent the next several months sharing my pregnancy with my friends and family.
My entire pregnancy was a roller coaster.
At 24 weeks I started having strong contractions in the middle of the night, and I was immediately sent to the hospital. This was my first of five trips to the hospital before giving birth. During this time I was told that my fluid was low, and in order to keep my baby safe, it was time for me to go on STRICT bed rest.
Once I finally got out of the hospital I spent the next 12 weeks laid at my parent's house. I watched a Food Network until I had nearly every episode memorized and I waited and waited on my sweet girl.
At 36 weeks We went in to meet with the doctor and they determined baby day was here! My blood pressure was high and they were going to induce. My actual labor was good. I had an epidural, there was minimal pain, and her delivery was smooth.
But then, things turned.
All I can remember thinking is something is not right. I was losing more and more blood and I could feel myself just losing any energy or life left in me. It was evident to everyone in the room that this did not seem normal, but the doctor ensured us I would be okay. I could not think straight and kept saying that I needed to sleep. This was not the kind of sleep you feel after a long labor. I was on the verge of passing out…and I think I did. When I finally woke up, I remember having a horrible pain in my back. It was right in the center, between my shoulder blades. It felt like someone was pressing their thumb in my back as hard as they could and it just kept throbbing. Again, they told me it was nothing. Actually, what they really said is that it was gas…gas, in my back!
I knew something was wrong. But 24 hours later, they sent us home.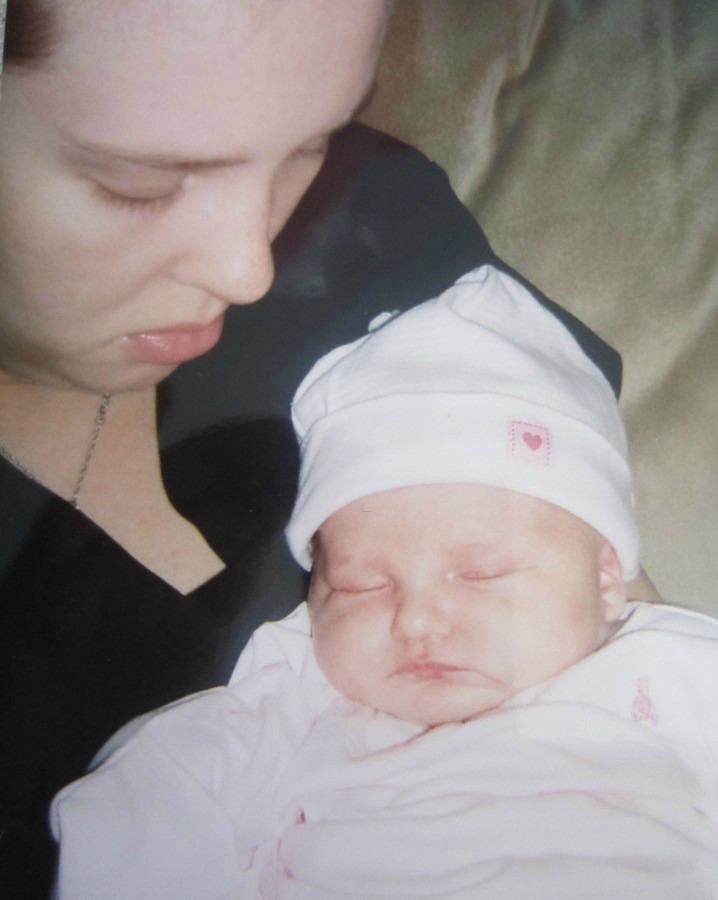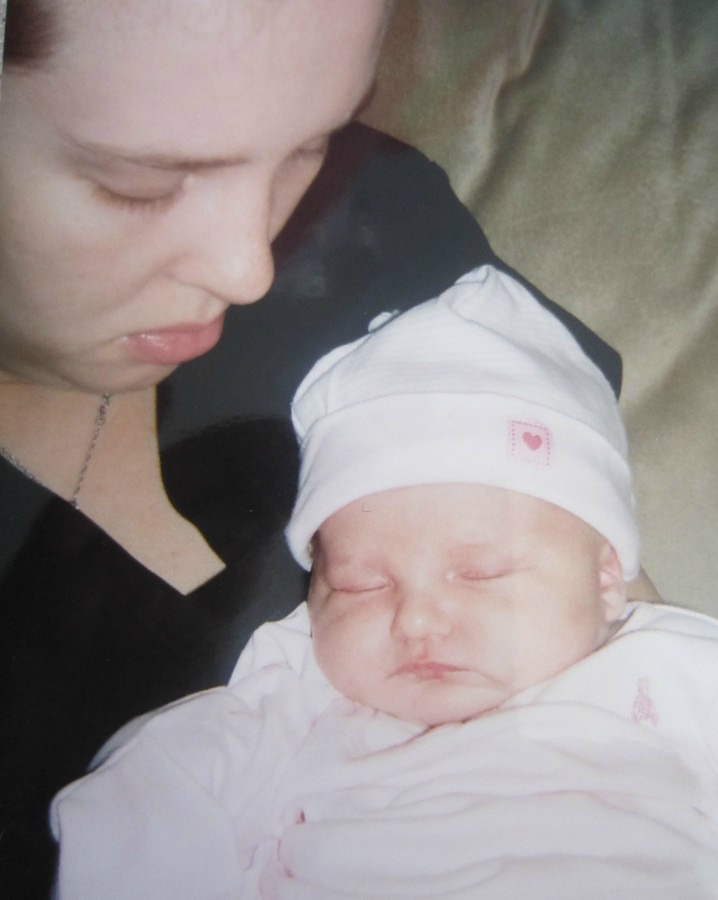 I went home and the pain just got worse. I had never seen someone go through something like this after having a baby. None of it felt "normal." I could not focus on her. I could not hold her or tend to her. My body was not producing milk, and I could not feed her. Here I was with my baby, and I could not be a mom to her. I WANTED her, and I WANTED to snuggle and bond with her. But I had moments where I could not even move. I sat hunched over just trying to breathe. My body was in reserve mode. I started gaining weight, and when I say I gained weight – I am talking about 30 pounds of fluid within days. My breathing was becoming more and more labored. I was terrified.
A couple of days after we got home, my mom walked in the door and saw me. She had been there just the day before, but when she walked in this morning, she knew something was wrong and rushed me to the hospital. When I got to the emergency room, my heart was beating out of my chest. I literally could not breathe, and my body was getting weaker and weaker. I sat in the ER not being able to focus.
The most terrifying moment was when the door to my room opened and I saw the look on my dad's face. He was scared. I knew something was really wrong.
At some point, they gave me something to sleep, and I do not remember much of the next couple of days. During that time they performed hours and hours of testing and came to the conclusion that I was in the middle of full-on heart failure. My official diagnosis was Post Partum Cardiomyopathy. How could this happen? I was only 22, and my body was literally attacking my heart.
I spent 3 days in the Cardiac ICU and 3 additional days on the Cardiac floor. This time was not spent with my baby; it was spent fighting to live. The fact that I was alive was a miracle! I fought and beat not having to get a transplant, and I was getting stronger every day. After a few days of being in the hospital and getting the help I needed, things started to become more clear. The fluid was subsiding, I could breathe, and I started feeling like myself again. The most difficult thing was that I did not get to spend this time with my sweet baby. The first 2 weeks of your newborn's life are for cuddling and snuggling, but I could not even see her. I will never forget the pain of not being able to see her. Here I was in a hospital bed, and she was miles away. I have no memories of who she was in that moment of time – only what others have told me. I longed to hold my baby, and I could not wait to get home.
The day I finally got to go home, is one I will never forget. I had spent over a week in a fog and everything moving up to the moment I walked in the door to see her is still hazy. But, the moment I finally got to SEE her is as clear as day. I walked into that room and saw my Eden there.
She was perfect and was the most beautiful baby I had ever seen. I got that feeling; you know the one you get when you see your baby, I mean really see them for the first time. I remember thinking – I cannot believe that she is mine. At that moment, nothing else mattered. I would go through everything I had just conquered over and over again for this little one. My entire world as I knew it changed. And, that is the moment I became a mother.