Hey y'all – Sara here today! Happy Thanksgiving week! It's right about time to be putting up holiday decor and maybe you've started already (guilty) or maybe you've got a date with the attic this Friday. Either way, those boxes and boxes of Christmas decorations are coming out of storage and you've got quite a bit of sifting to do before you can deck those halls. I don't know about you, but every single year I find myself going through boxes and I'm kicking myself for how haphazardly things were stored last year, I can't find things I'm looking for, and I always find at least a handful of things that makes me say, "Why do I even still own this?" So in the spirit of the season, and in the spirit of giving, let's all make a pact to give ourselves (and our future selves next year) the gift of organized Christmas decor.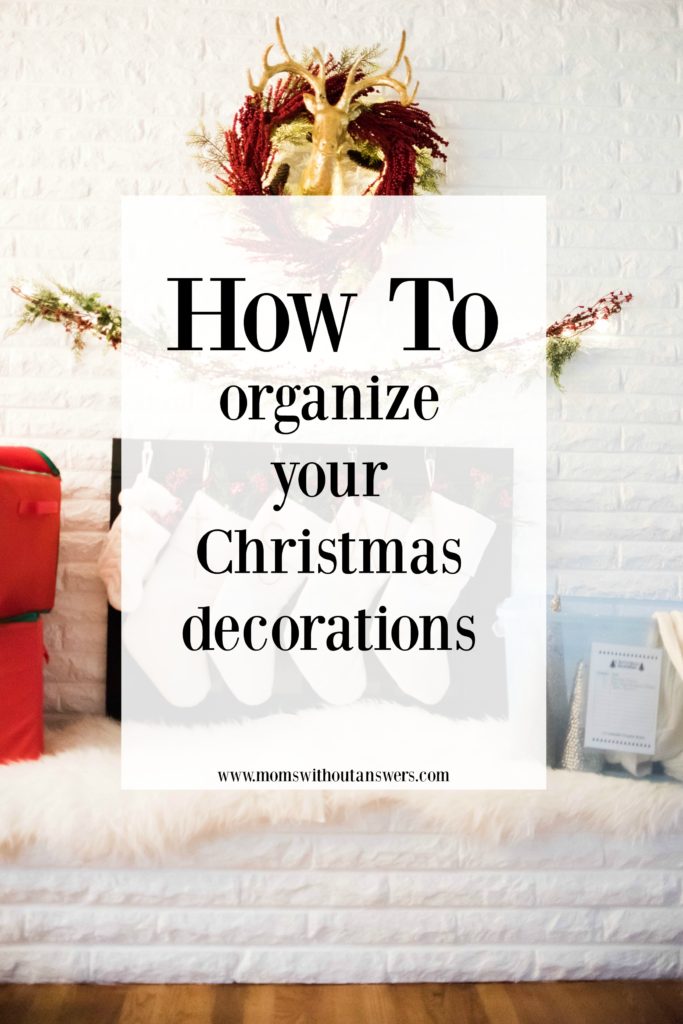 First thing's first… it's probably time to get rid of the old stuff that you haven't used in a couple years. That old patchy garland and ornaments that are more Styrofoam than glitter at this point… I know it's hard to say goodbye to things that have been present for so many memories, but it's time. We can all agree, it's time. I actually use the same system for this as I did for cleaning out my toy room (read all about that here!) so it's easy to just clean out as I'm sifting through boxes and putting decorations up. I ended up posting a box of "Miscellaneous Christmas Decor" on a local community board with all the still usable but not my style anymore stuff, for free instead of donating it, and it was gone within 2 days.
Now, we're left with the things we love and want to keep. This is really the fun part, because now it's time to turn on the Michael Buble and get to decorating. Deck those halls, hang those lights, then come back here when it's time to put it back.
I'll wait… I'll just be sitting here drinking some egg nog.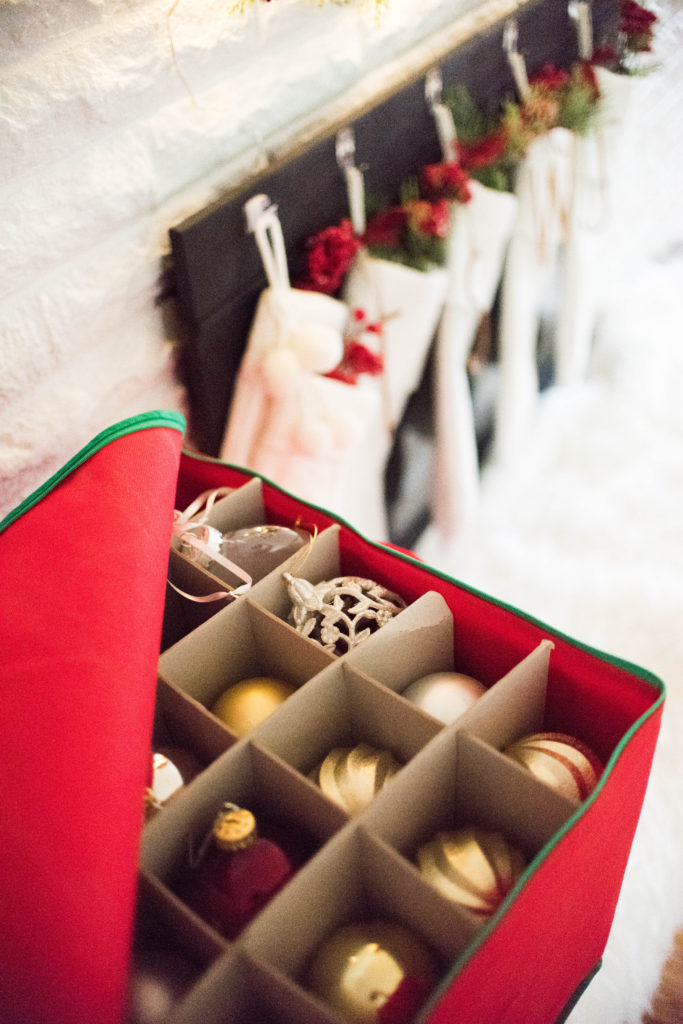 General rules I follow when undecorating:
Use clear storage bins or and specialty bins only for stuff that isn't well stored in those. I do like specific boxes for wreaths and wrapping paper, and divider inserts for ornaments which are super easy to DIY)
Keep garland in tact with lights
Keep all your tree lights together on spools (or any lights that will be stored off decorations – these boxes are great)
Wrap breakable or messy (read: glittery) items individually
Group like items together or things that usually hang together (like a snow globe display or candle holders)
Label every box!
Oh wait… label every box? Ugh. I know, it can seem kind of tedious. But how many times have you gone looking for a specific thing and not been able to find it and had to sift through every box? But don't worry, I've made it easy…
With a printable! (Download it here!)
This is one of the reasons I really love clear bins because I can tape the inventory list to the inside of the bin and you can still see it on the outside. That way I have an idea of what's inside that bin so that I can find things easily next year, or if you need a string of lights for a party or something this summer.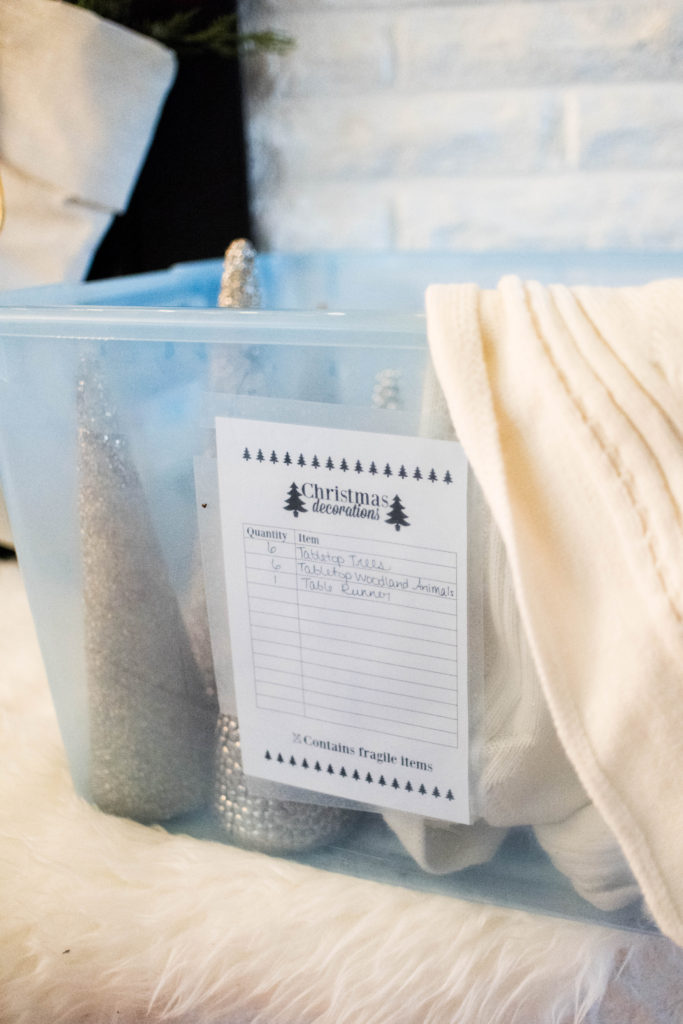 And this way, since we cleaned out our decorations at the beginning of the season, and we're keeping things nice and organized at the end of the season, next year is as easy as grabbing a box as we go to decorate. No more fussing with tangled lights and random odds and ends just to decorate the tree. Imagine that – less stress during the holidays, which is something I think we can all get behind.
Now don't forget to pin the image below so you can refer to it later! And Happy happy Thanksgiving this week, y'all!