I cannot believe that Christmas is already just around the corner! Christmas is my favorite time of year. I love the hustle and bustle, the family, the surprises and most of all I love the decor! Bring on all of the Christmas!
Every year when the stores start rolling out their Christmas decorations I immediately start itching to get mine up as well!
One of the things I love about decorating my own home for Christmas is creating DIY projects and pieces. My home is Farmhouse Modern and I love to make fun decor pieces to add to the existing decor of the home.
I am currently loving felt and knew that I had to make something fun so this year I made an easy DIY project that is just a perfect accent. I originally started with a bunting but loved it so much I also made some ornaments. These easy DIY felt Christmas Bunting and ornaments took no time at all to make and I just love them!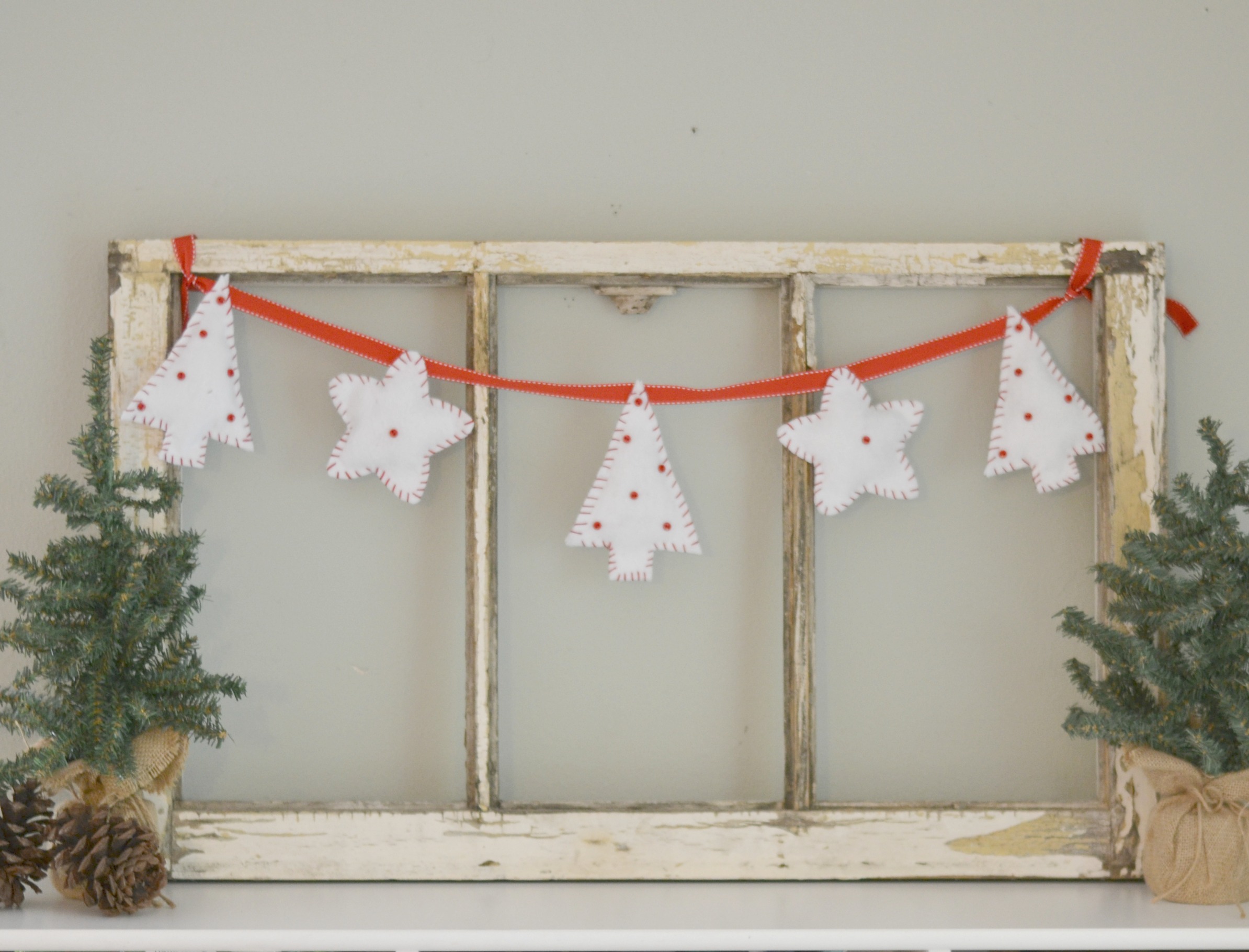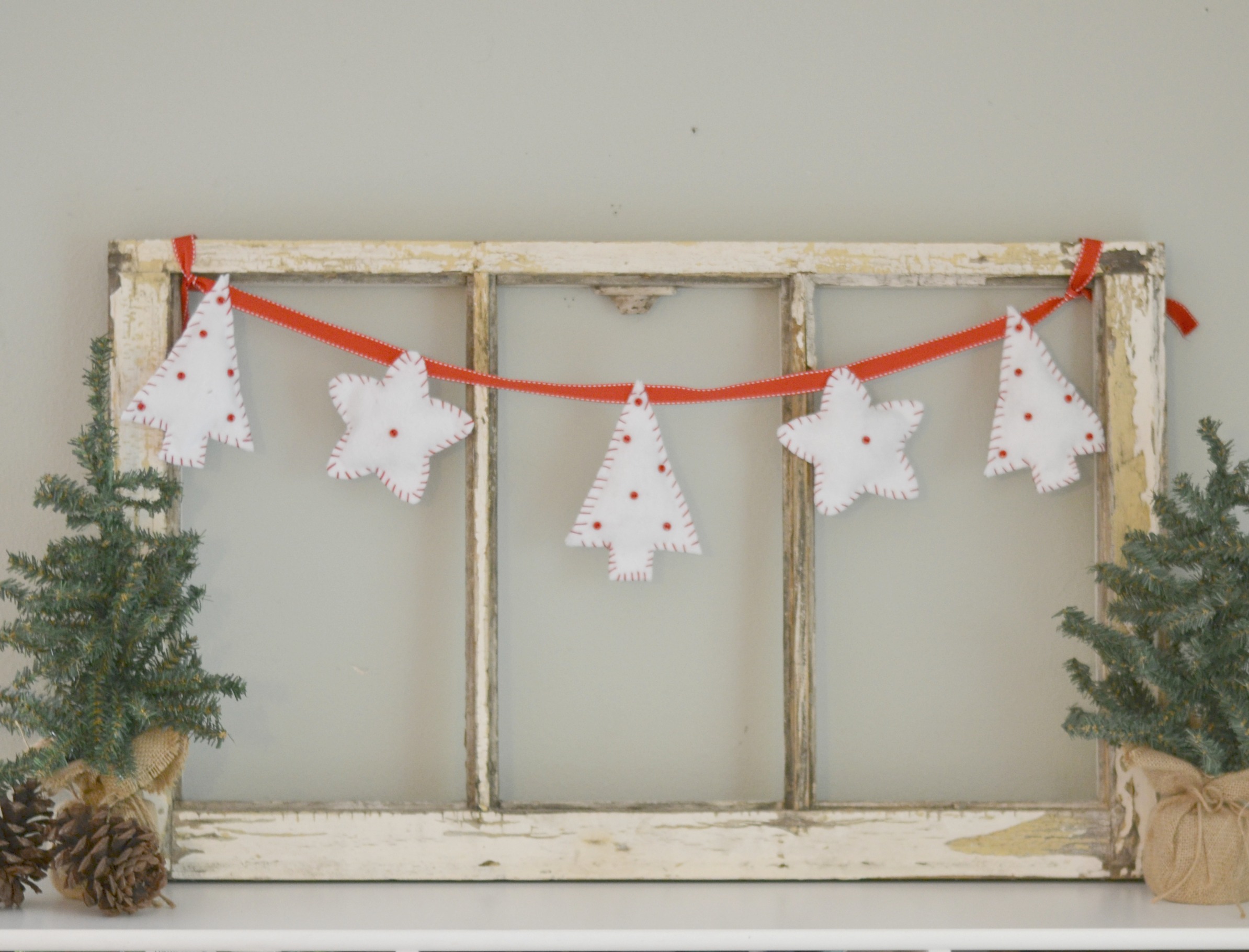 Here is what you need to make your own!
Supplies:
1/2 yard of felt
Embroidery Thread
Embroidery Needle
Small Buttons
Glue Gun
Pillow Stuffing
Ribbon (length will vary depending on where you are hanging)
Tree and Star Template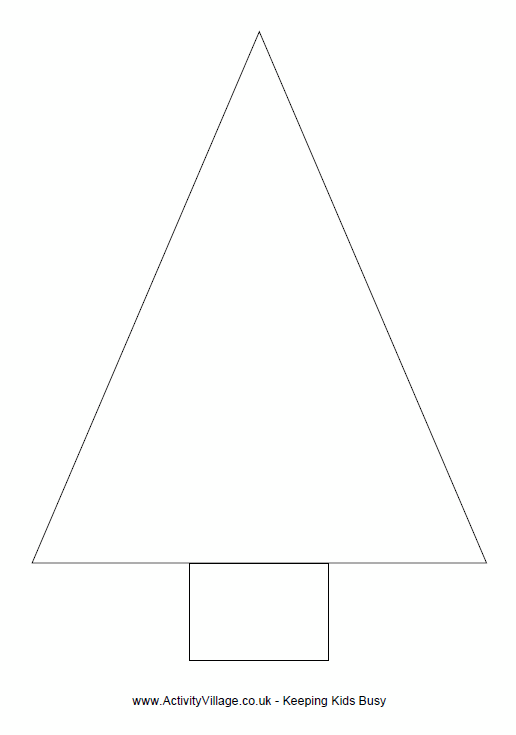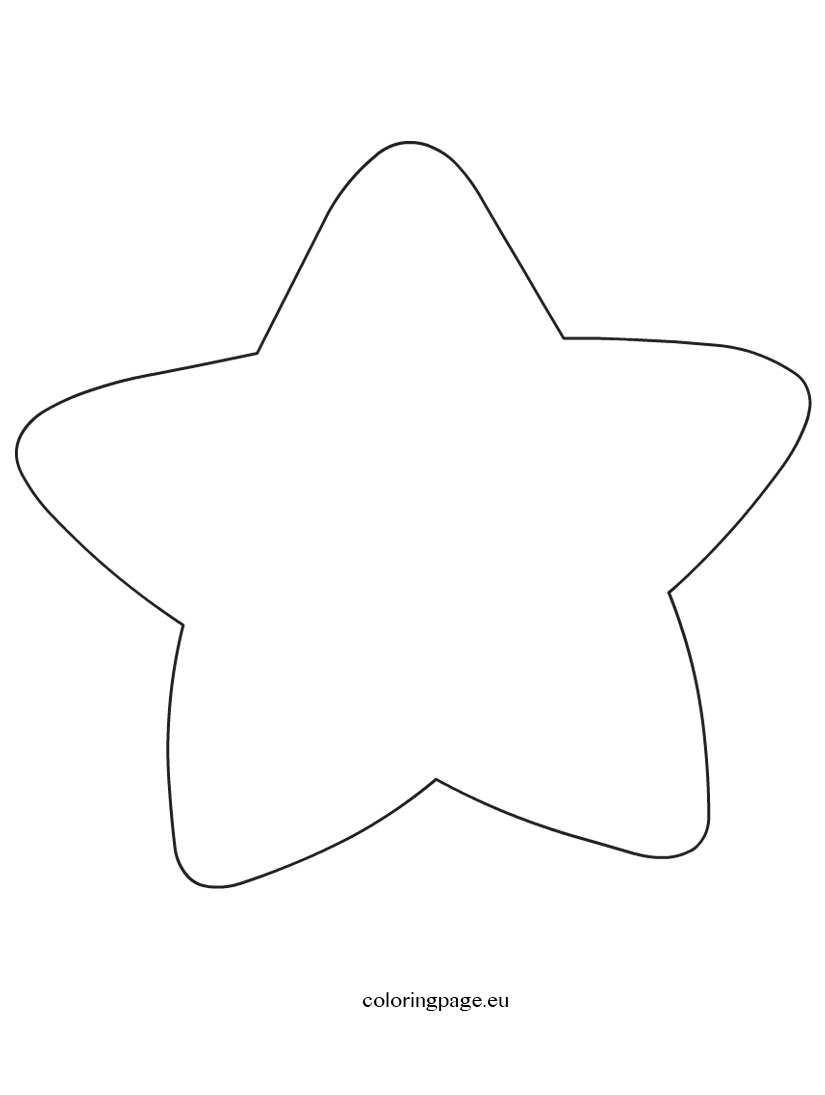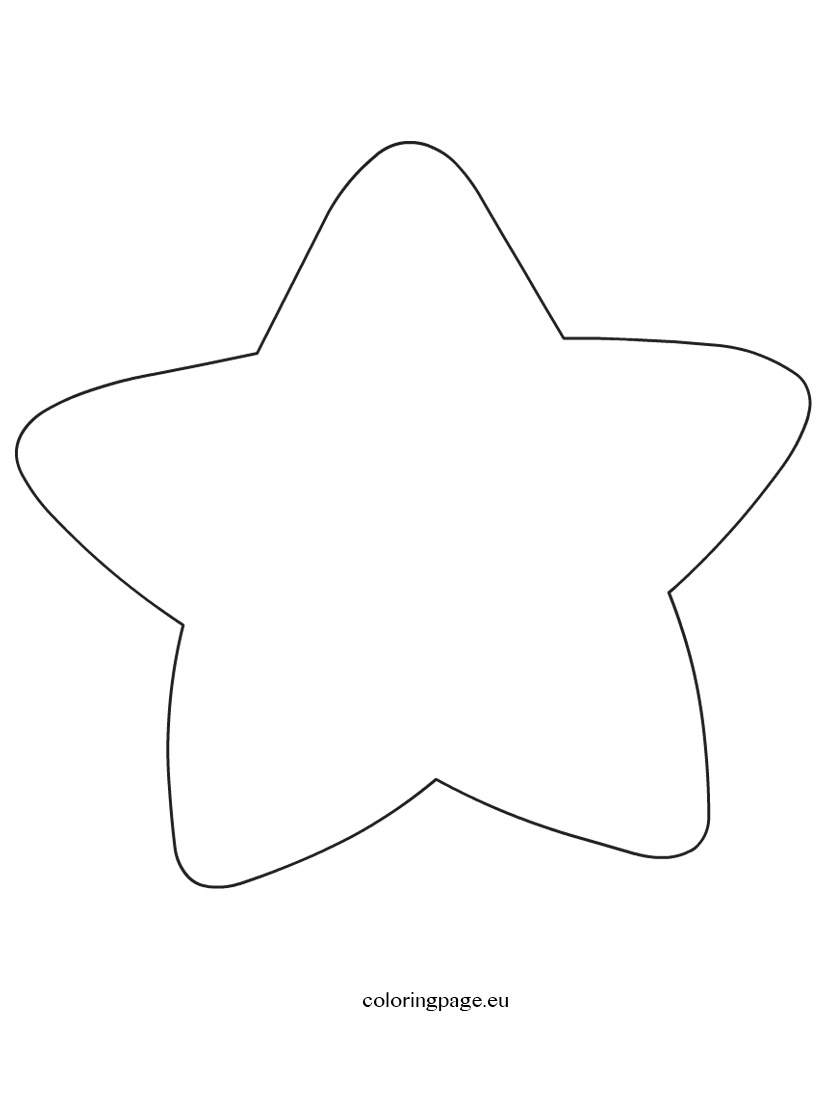 Directions:
Trace your desired shape onto your felt. If you are going to make them into "pillows" cute 2 shapes per ornament. Once all of your pieces are cut out, it is time to sew. Using the embroidery thread and needle thread first sew on your buttons. Arrange them how ever you feel best one your front piece of felt.
Once your buttons are sewn on, you will double your shapes and sew them together using a looping pattern along the edge of your ornament.
Be sure that when you are sewing you leave a small opening for the stuffing. Add a small amount of stuffing to each ornament then finish sewing. Repeat for all trees and stars.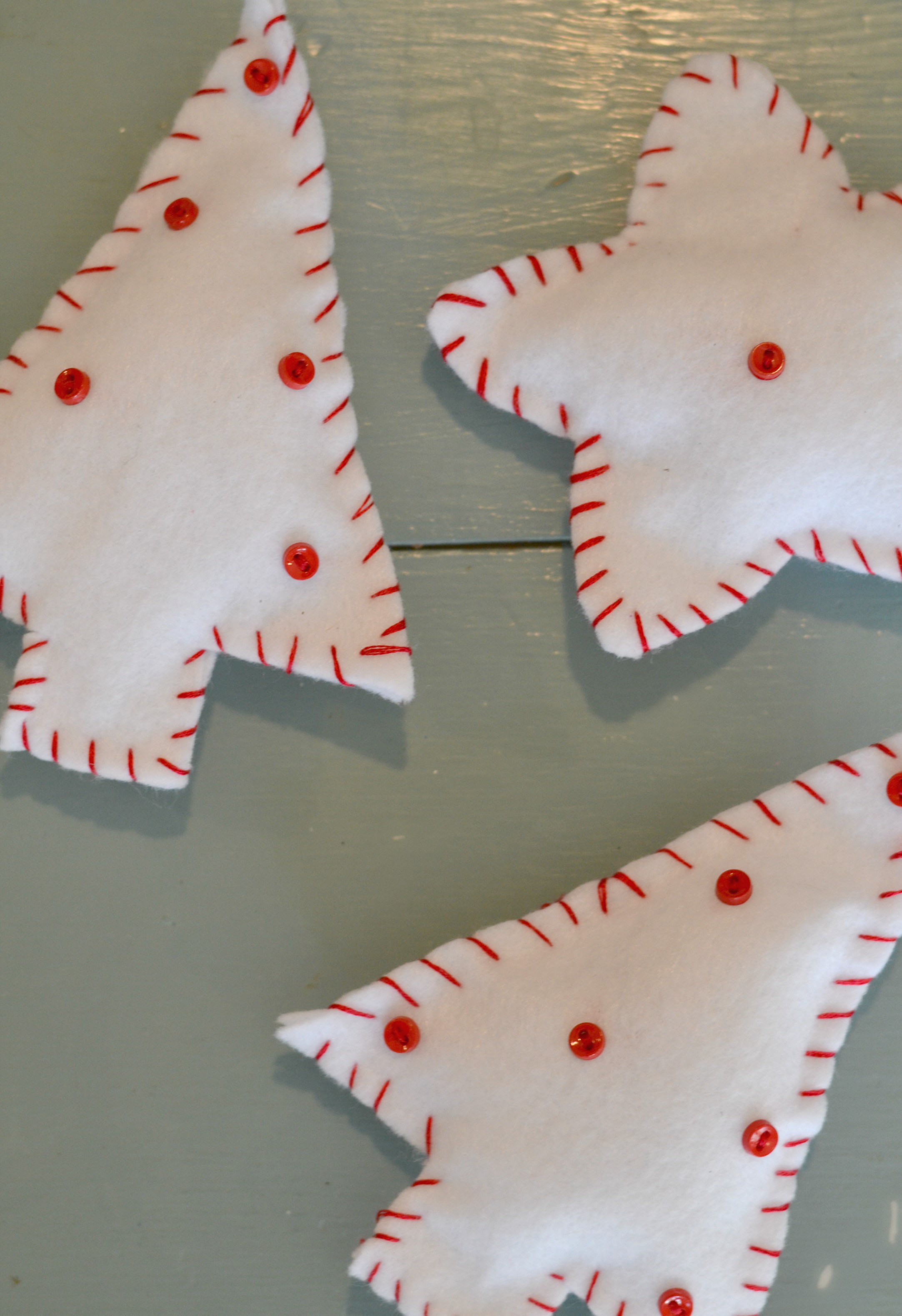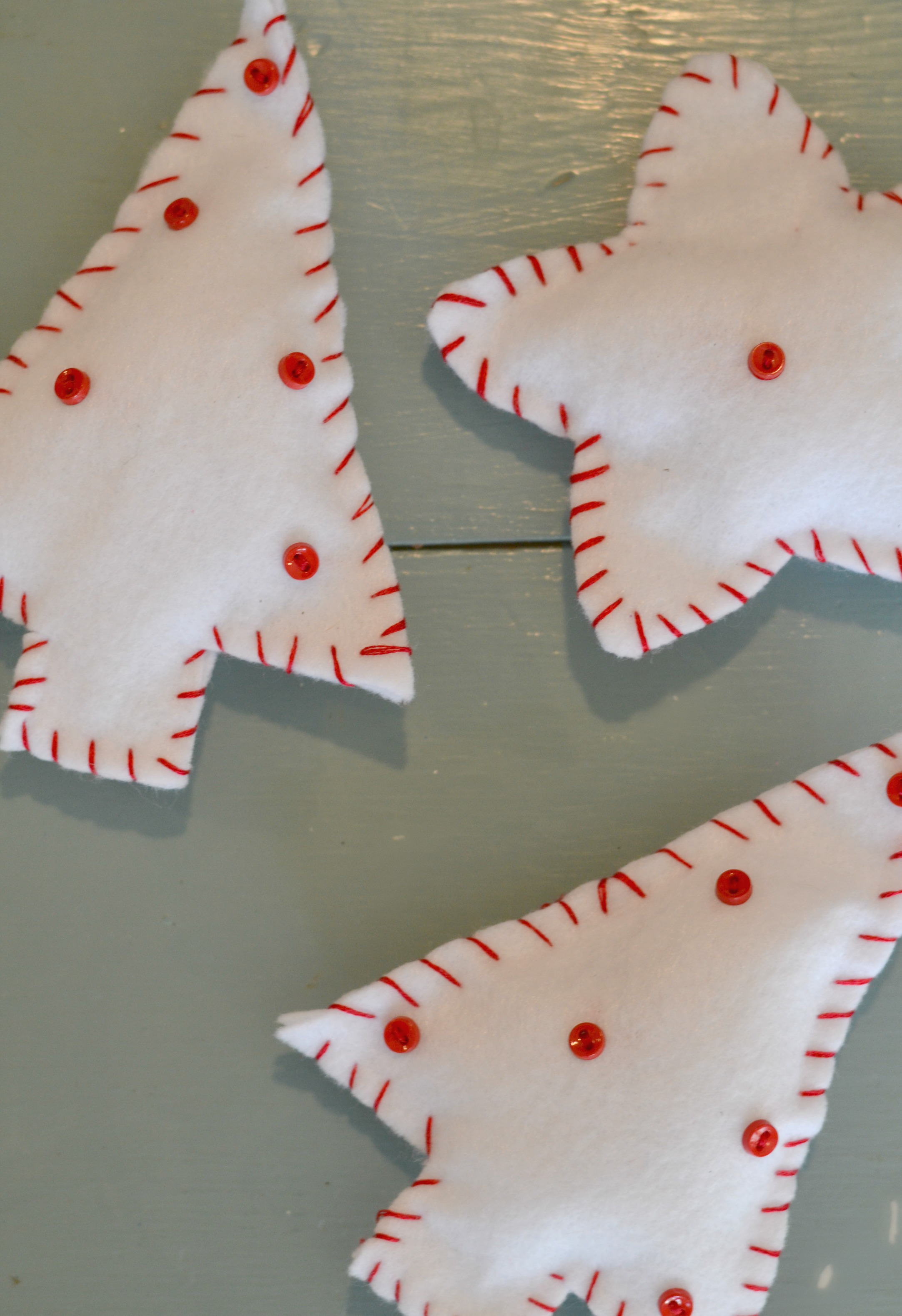 Once your ornaments are complete it is time to glue them onto the ribbon. If you are creating a bunting, measure the space then glue ornaments on. I glued mine from the very top. I tried gluing them in the middle but it tipped over. For tree ornaments, create a small loop with your ribbon for hanging and glue to the back.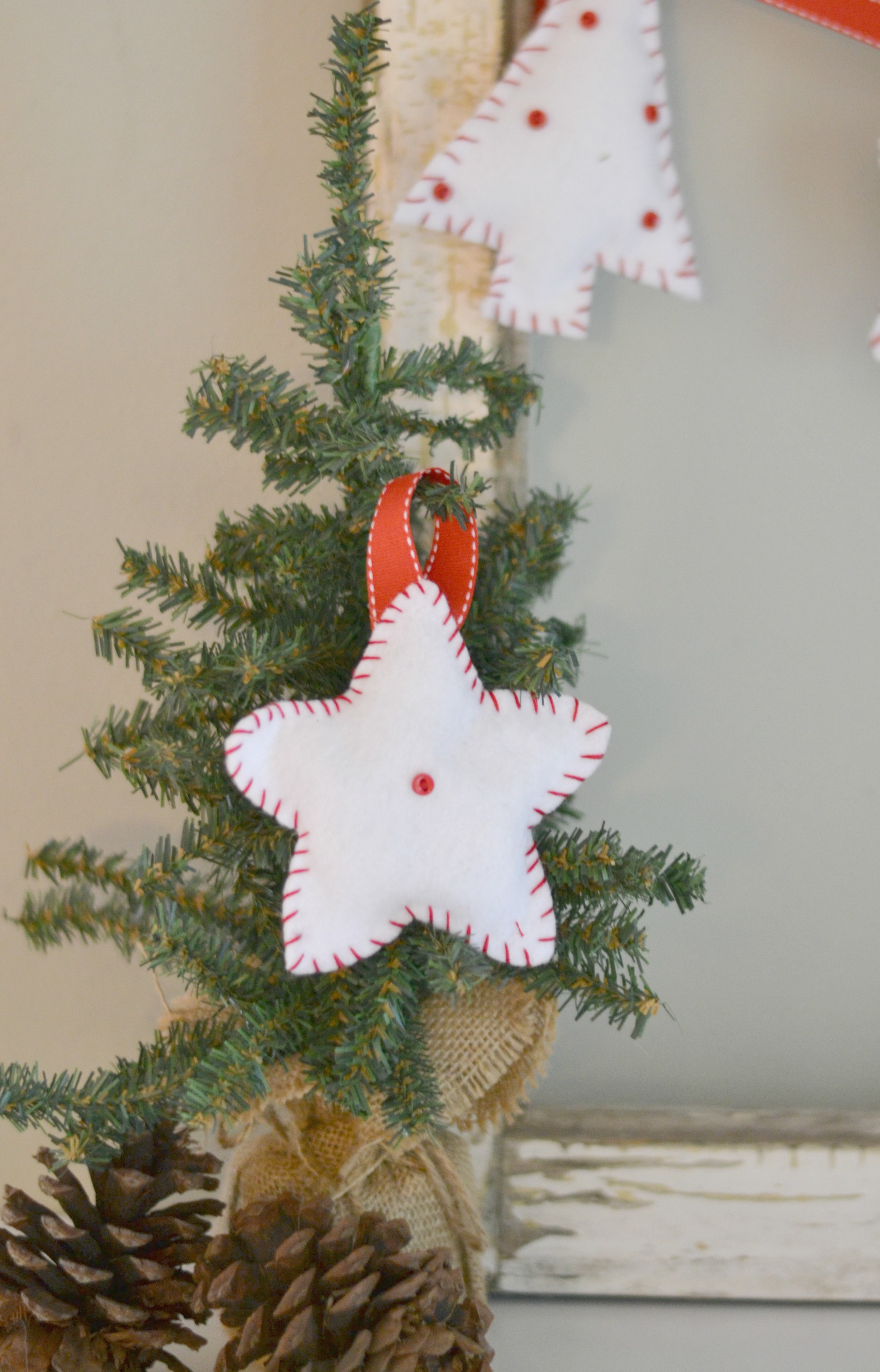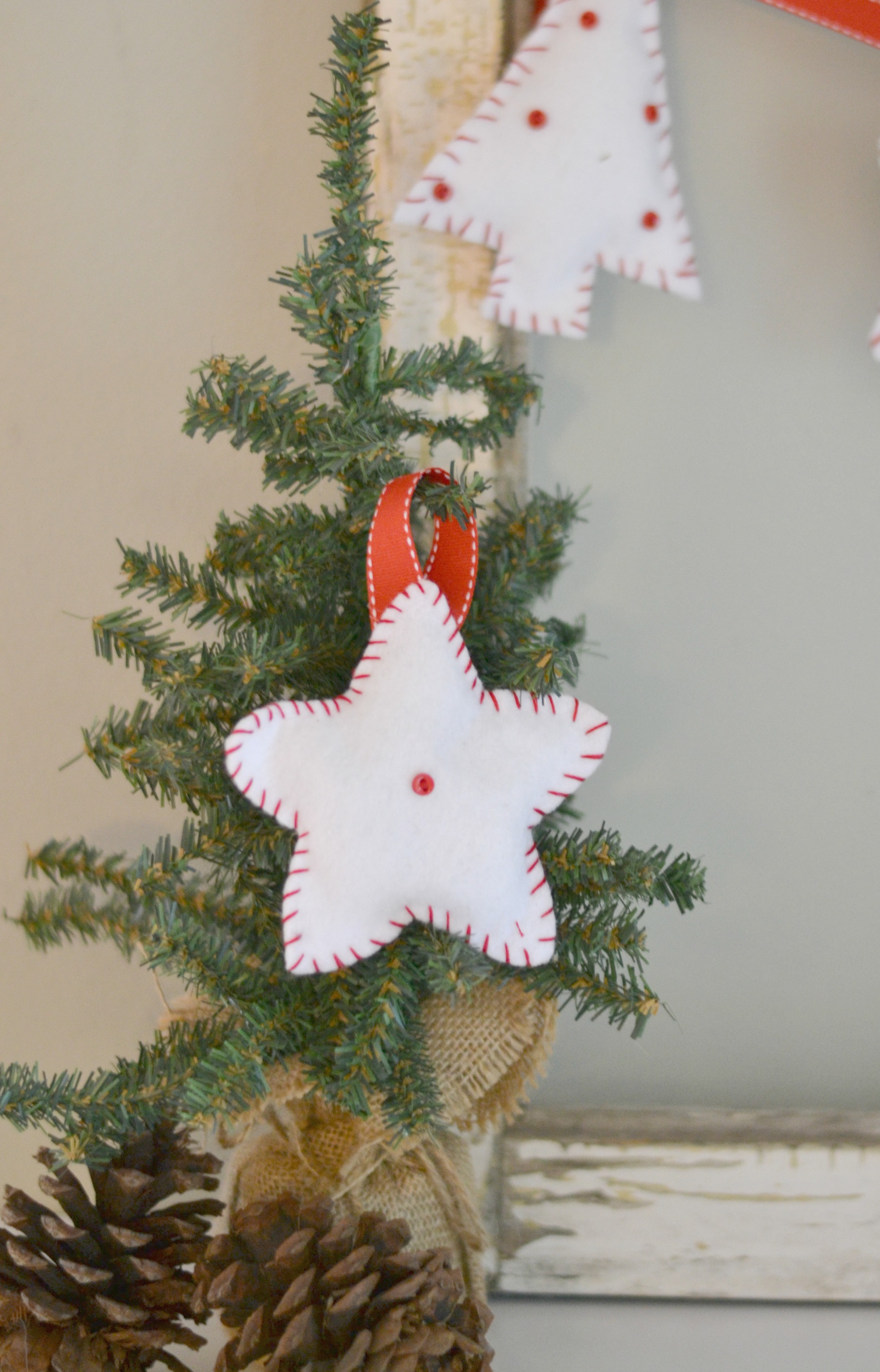 This fun project is perfect for the fireplace mantle or even a fun window!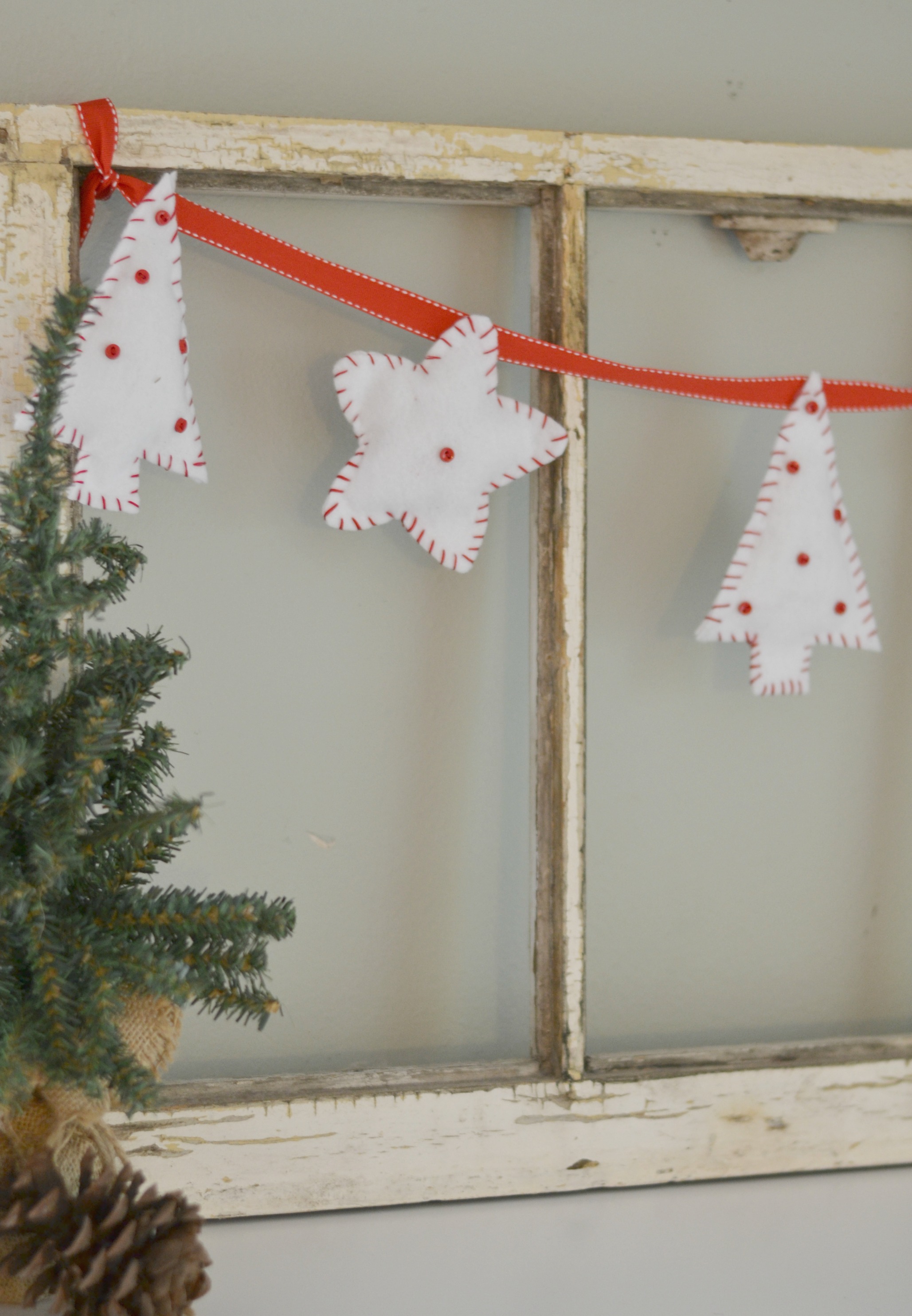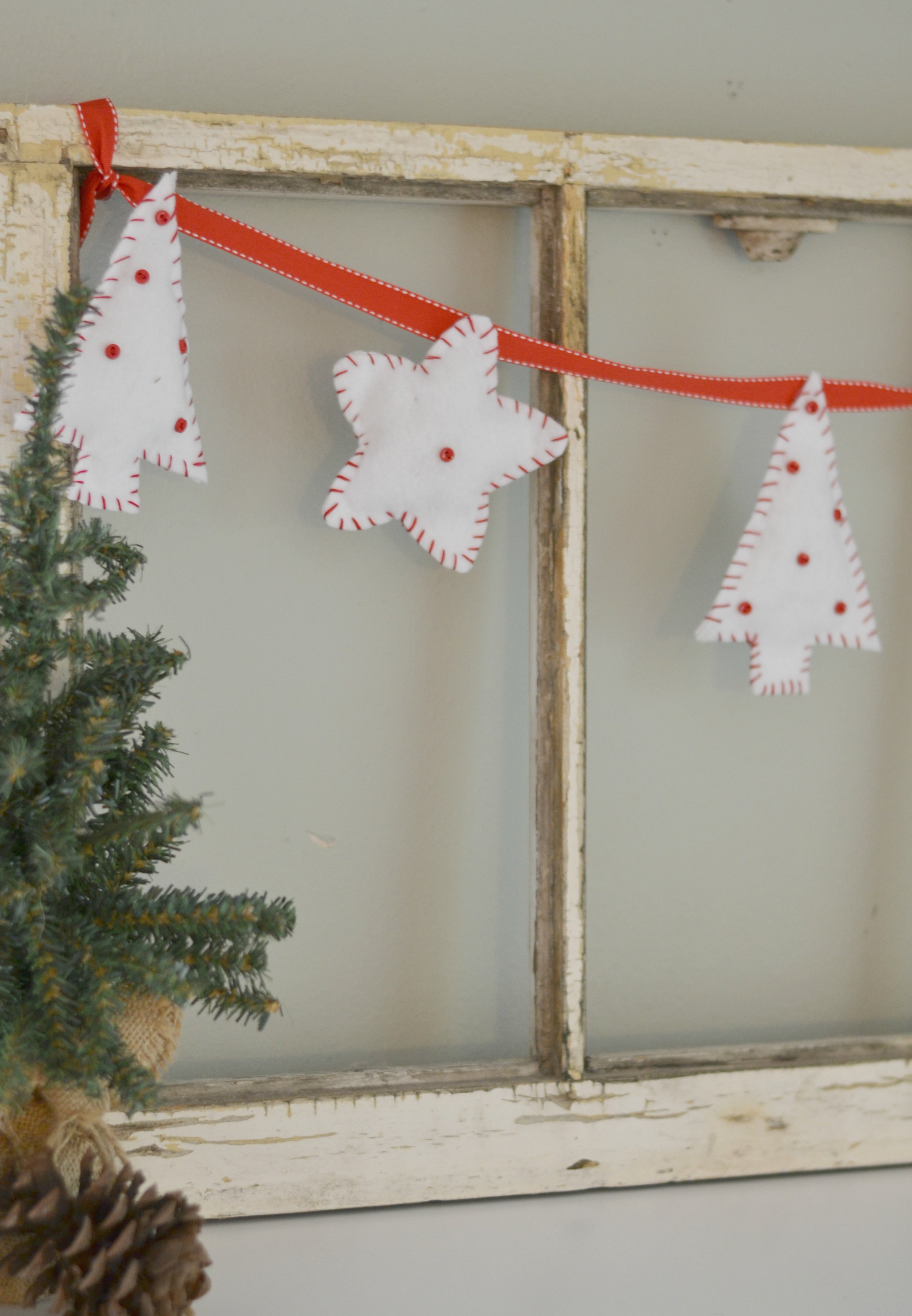 I am telling you friends, creating these DIY Felt Christmas bunting and ornaments were so easy the kids could help!
So tell us, do you DIY for Christmas, store buy or do a little of both?