Happy Monday!!
I hope you had a great weekend! Today lets talk about three tips on how to wear denim on denim. Denim on denim can be worn many ways, either by mixing different colors together or keeping it all one color. But how do we wear the look without looking like Brittany Spears and Justin Timberlake back in the day? (yes I SOO went there!)
Stick with different washes. If your mixing different colors this is easy to pull off, but if your going with both a blue denim top and bottom, stick with different washes. You don't want to be too matchy matchy.
It's nearly impossible to miss mixing different color denim together. You can try white and black, white or blue. If you want to break up the denim on denim you can add non denim layers like a tee or maybe even a wool coat (for the winter of course) over your shoulders. Have fun with your textures!
Have fun with your details! Wether it's adding a pair of heels for a fun night look, or maybe a leopard belt (which is basically a neutral). Ether way, you can always break up the look with key accessories or details to elevate your look!
Thanks so much for stopping by! I hope you have a great week!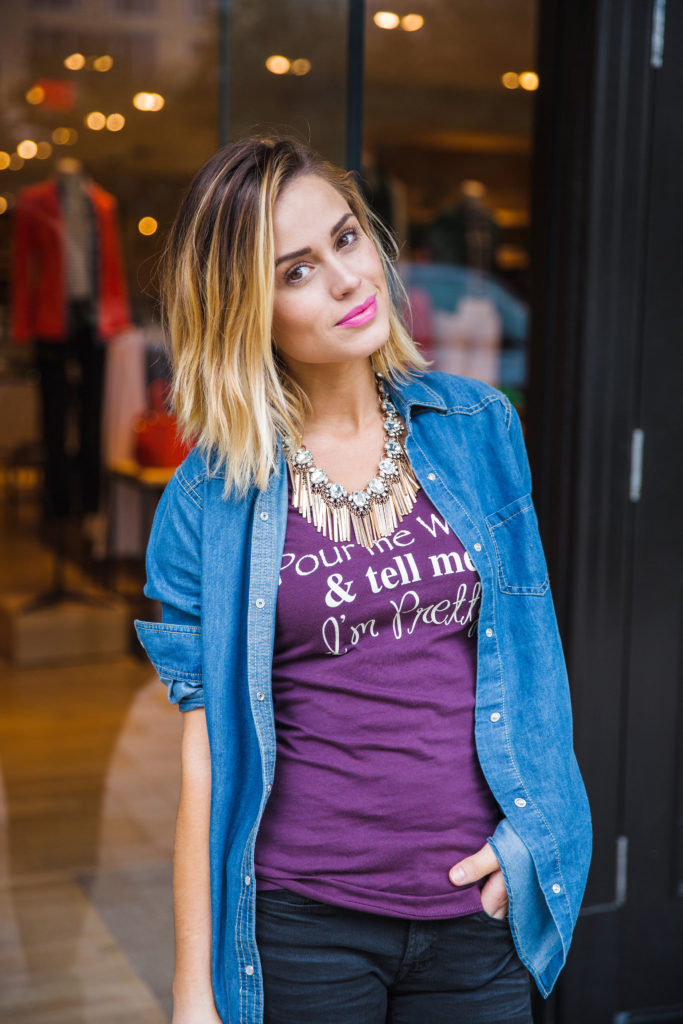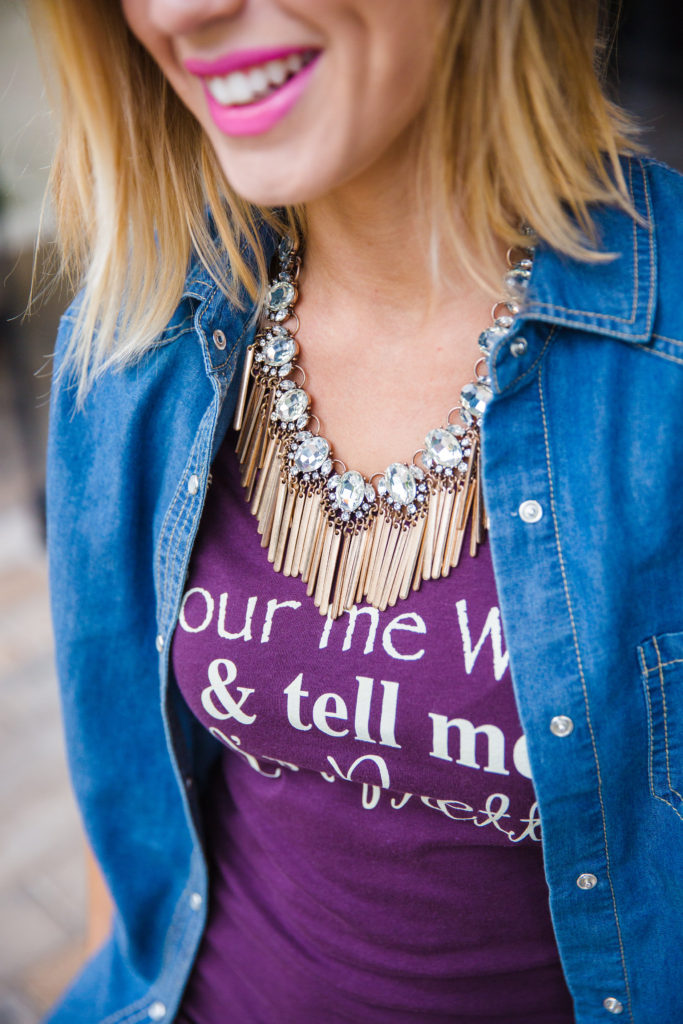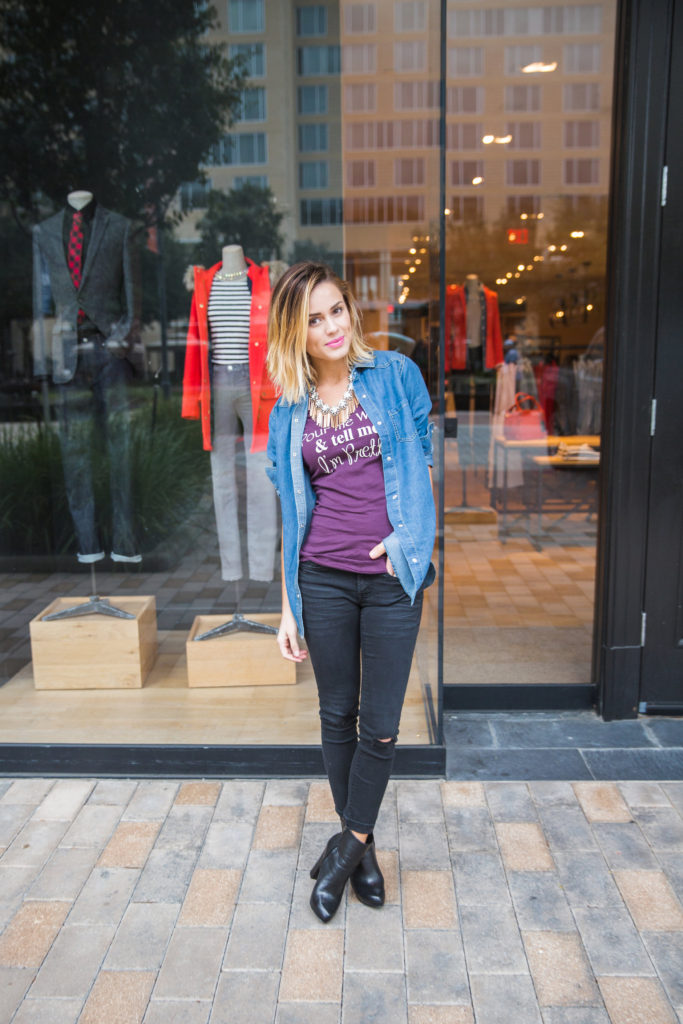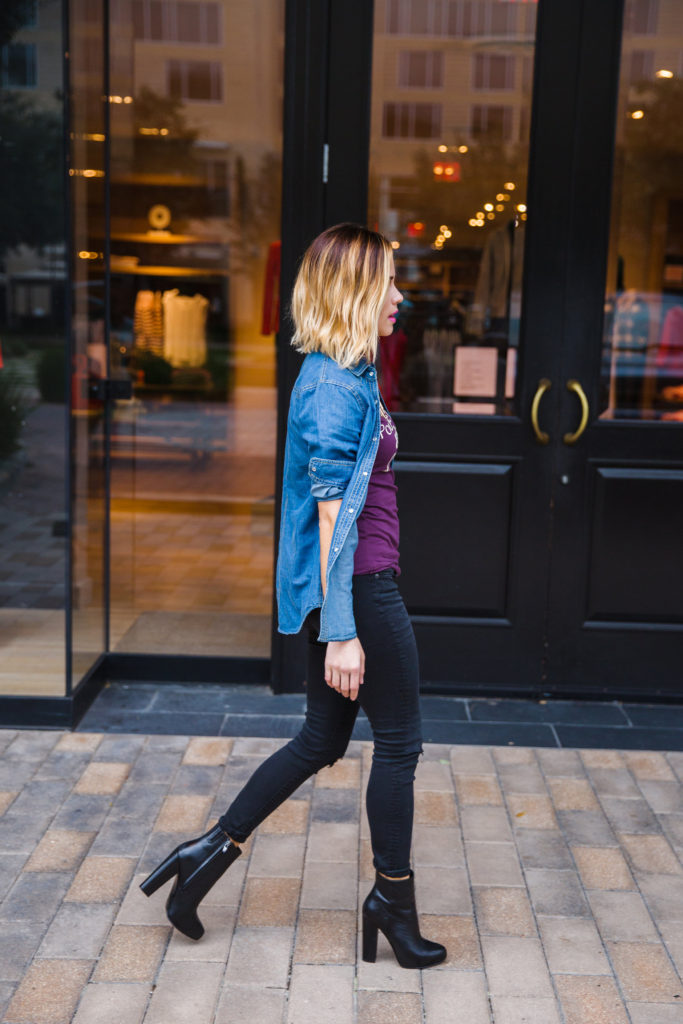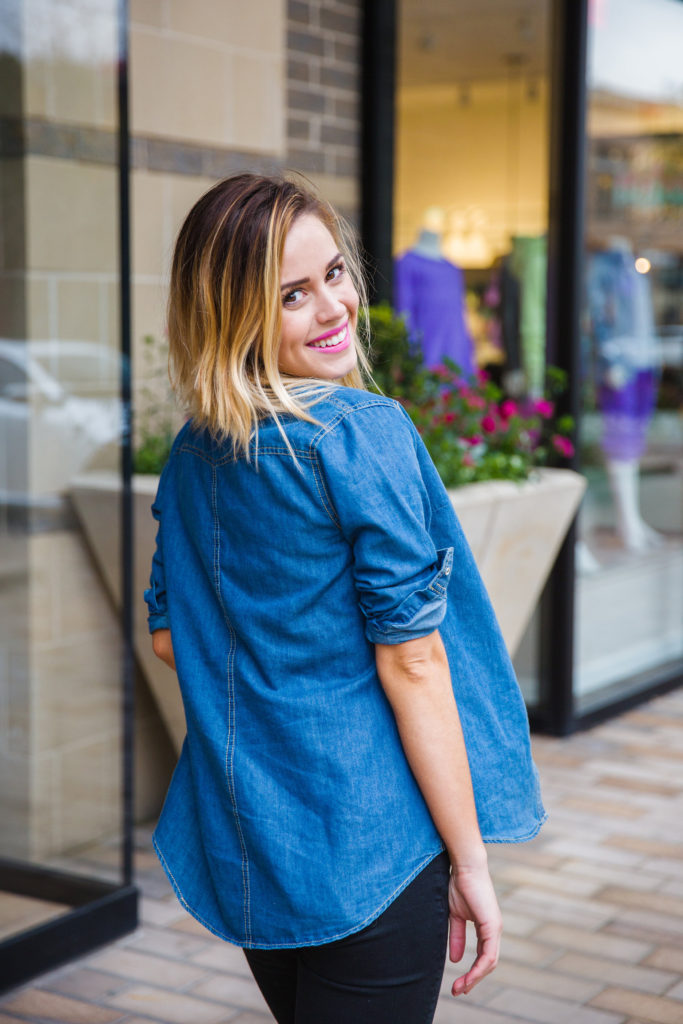 Affiliate links: ℅ Denim Shirt |℅ Graphic Tee (similar)| Denim Jeans (similar) | Ankle boots (similar) | ℅ Necklace
Photog By Ailee Petrovic