Hello there and happy Tuesday!
I hope you are having a great week so far! I am hustling and getting ready to leave for a blogging conference in Charelston for 5 days! I've mentioned before on my blog how this will be my first time being gone for this long from all the boys. I don't know if I'm excited…or terrified.
Lets talk about leather skirts, many of you may think "well I'm a momma", or "I'm not skinny so I can't wear leather skirts". Let's just stop right there and let me tell you those are LIES. Don't let being a mama, or your body type stop you from wearing what you want. #rockwhatyamamagaveyou
I know leather skirts give off a sexy kind of vibe but, don't let that stop you! Not only are leather skirts great for Fall, it's also great for date night (you can thank me later)! Here are a few things to keep in mind when wearing a leather skirt:
Try dressing it down and pair your skirt with a tee. Add pretty heels to complete the look.
Not a fan on the short leather skit look? Opt for a pencil leather skirt instead. It will give you a bit more coverage but you can still look like one hot mama.
Pair it with a denim top. I don't really have to explain this one because, let's be honest anything denim is always a good idea.
Thank you so much for stopping by today! I hope you're inspired to try something new!
Have a great week!
xoxo,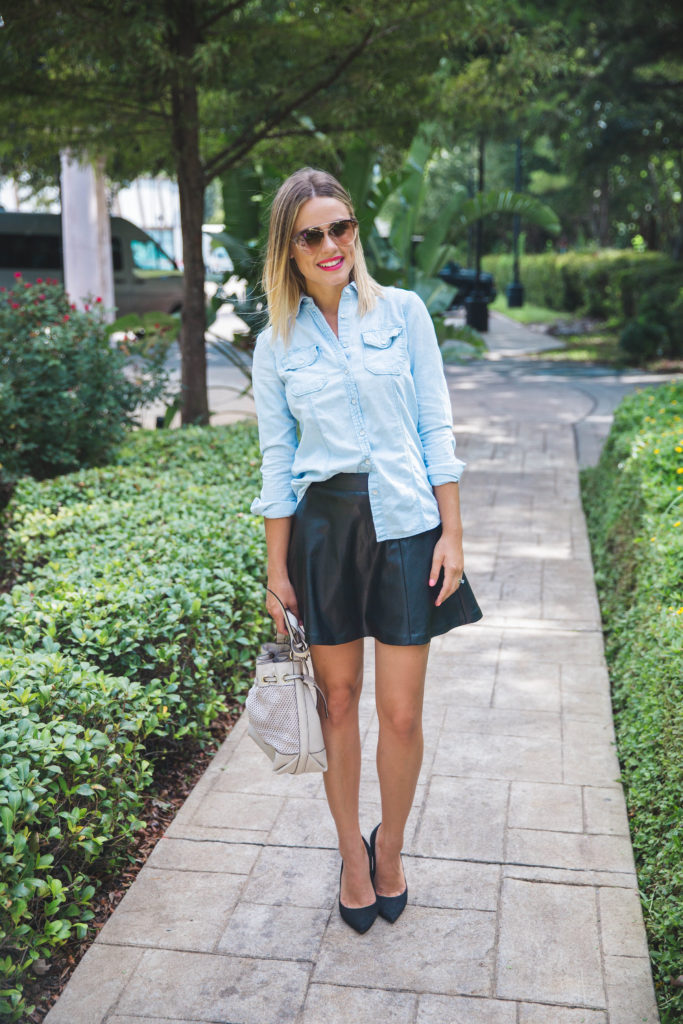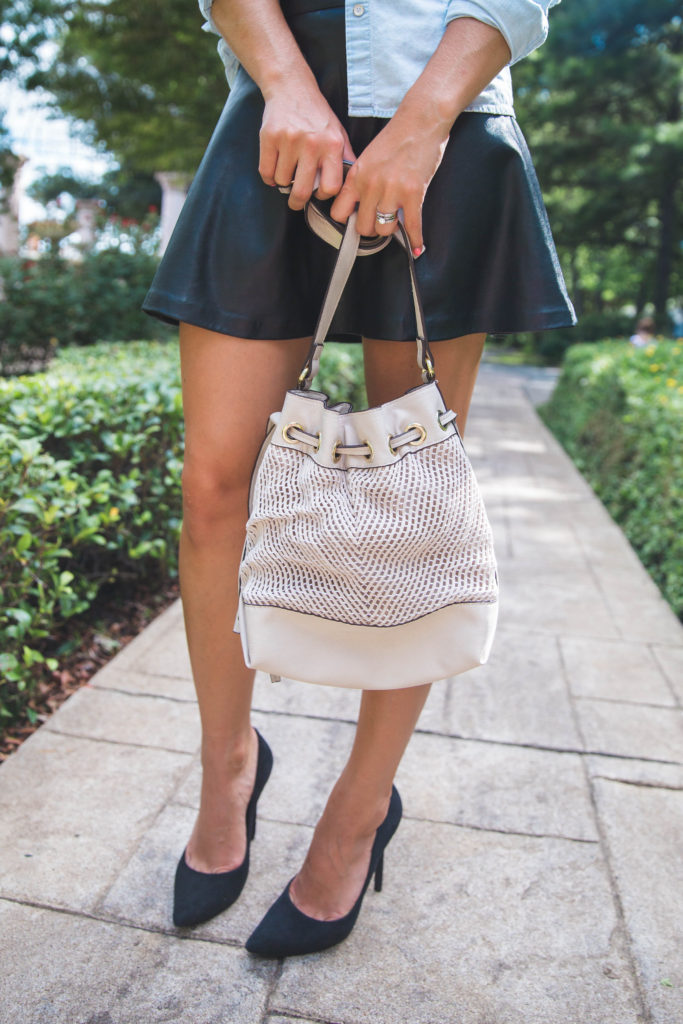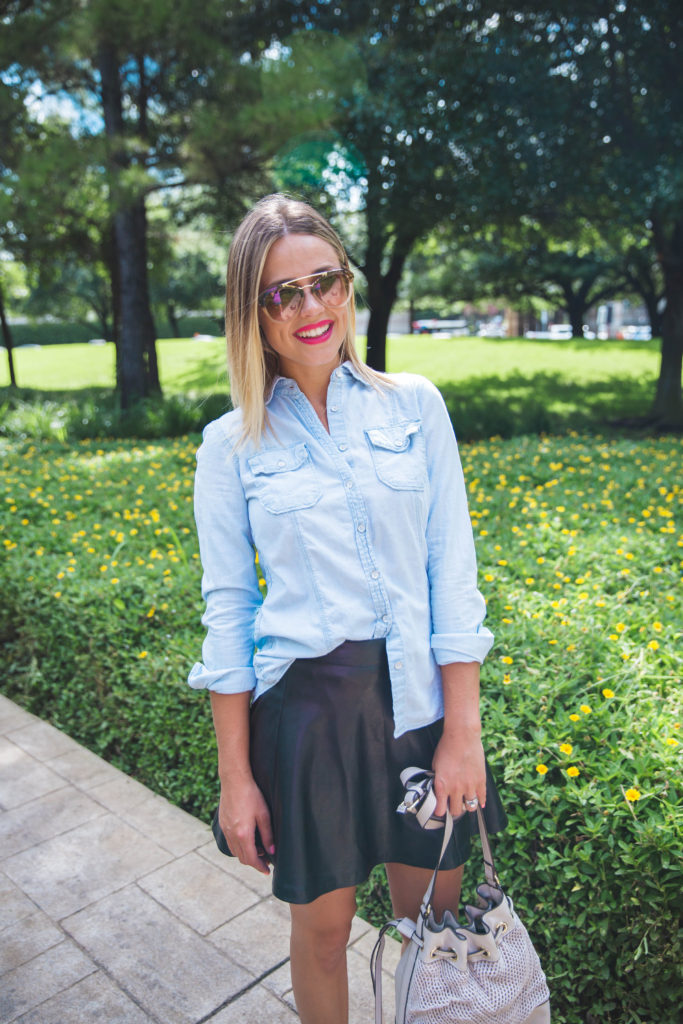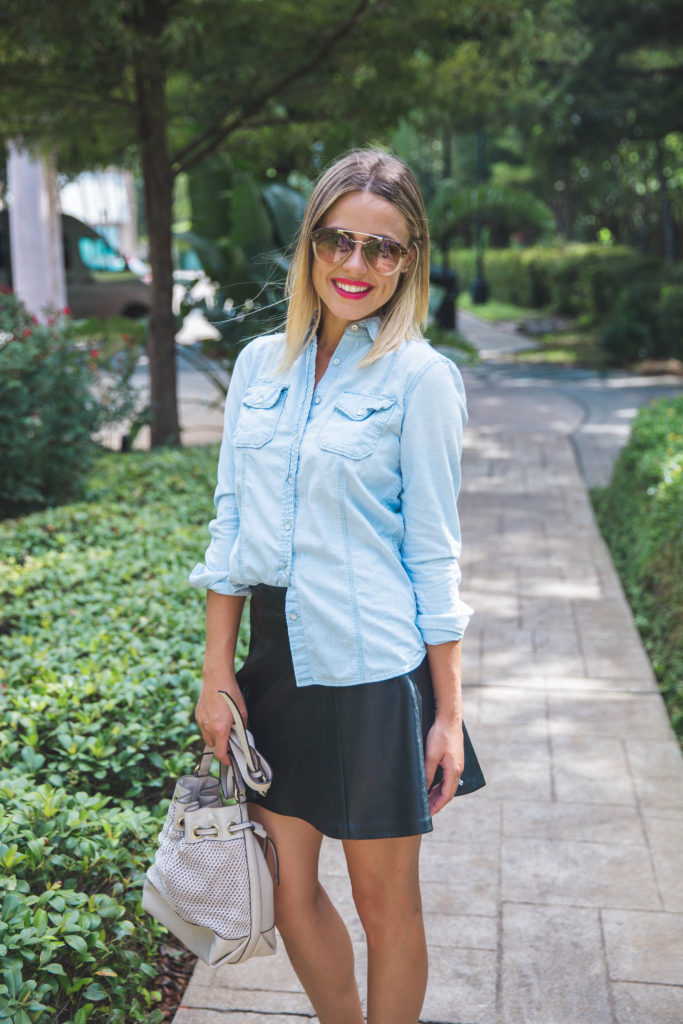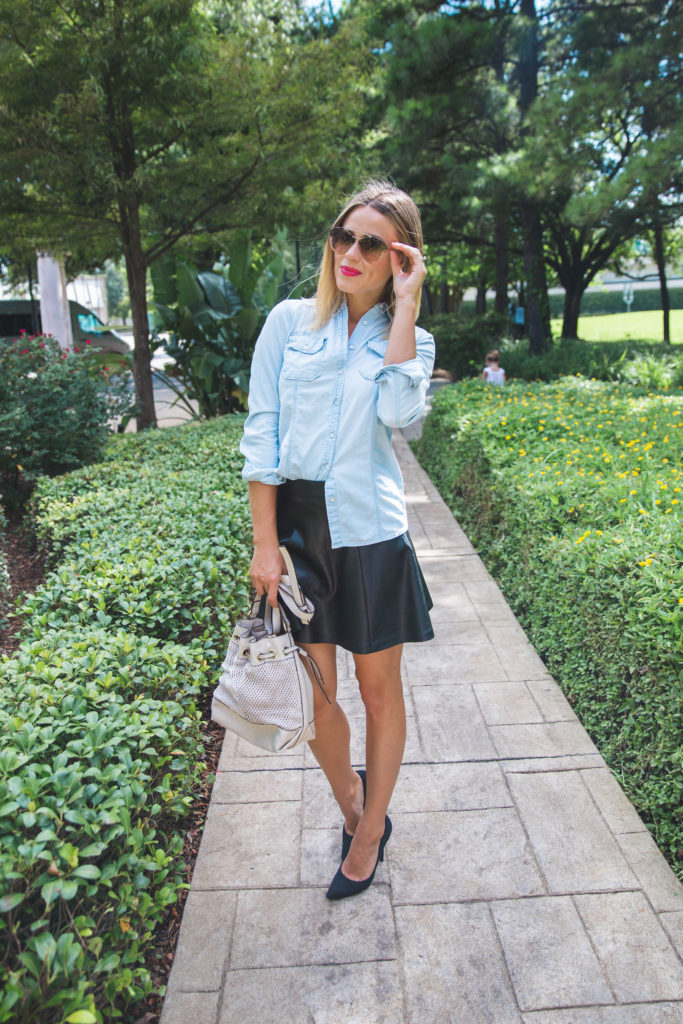 Affiliate links: Skirt | Shirt | Shoes | ℅ Bucket Bag from Macy's Backstage (all similar)
Photog By Ailee Petrovic