Moms, I feel like we have reached that time of summer where we are loving all the fun and don't want it to end but at the same time we are SOOO ready for our kids are back in school. You know what I'm talking about…
Look, I love my kids but there are a few every days a week where they lose all sanity and I am ready for them to get the heck out of the house. If I hear one more time that some one is hungry, bored, or screaming of any sort I am going to run away myself.
My children literally think they are starving all of the time. Please tell me I am not alone in this struggle? All I do all day is hand out food!
I have tried to get creative with the snack options around here but lately I have been lacking inspiration. I want something easy and delicious but also filling enough that it will hold them over for at least 5 minutes. My friend Olivia recently told me about this little recipe that she dubbed a "college kid classic" and it sounded so delicious we had to make them immediately. And let me tell you, we are hooked!
I introduce you to Cracker Pizzas! Y'all these are so good, we cannot get enough!
Here is what you need to make your own!
Ingredients:
Saltine Crackers
Tomato Sauce- I used a garlic spaghetti sauce.
Italian Shredded Cheese
Pepperonis or other toppings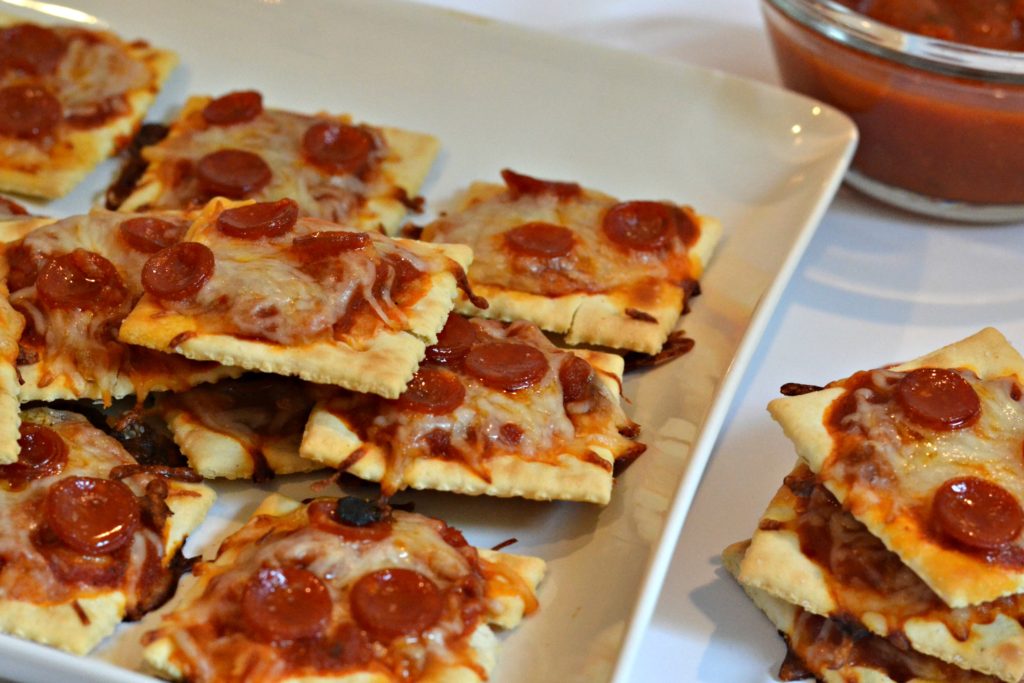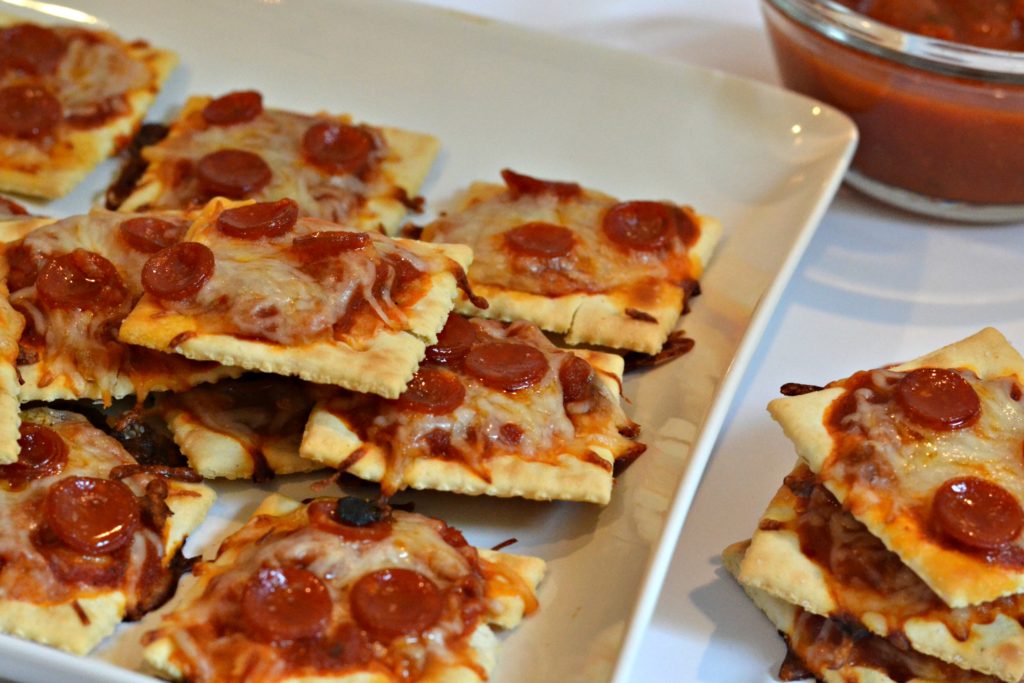 Directions:
Preheat Oven to 400 degrees. Line a cookie sheet with saltine crackers. Be sure the crackers are flat. Add a dollop of sauce to each cracker, sprinkle cheese and add additional toppings.
Bake for 8-10 minutes or until cheese is melted and bubbly. Let cool.
Enjoy!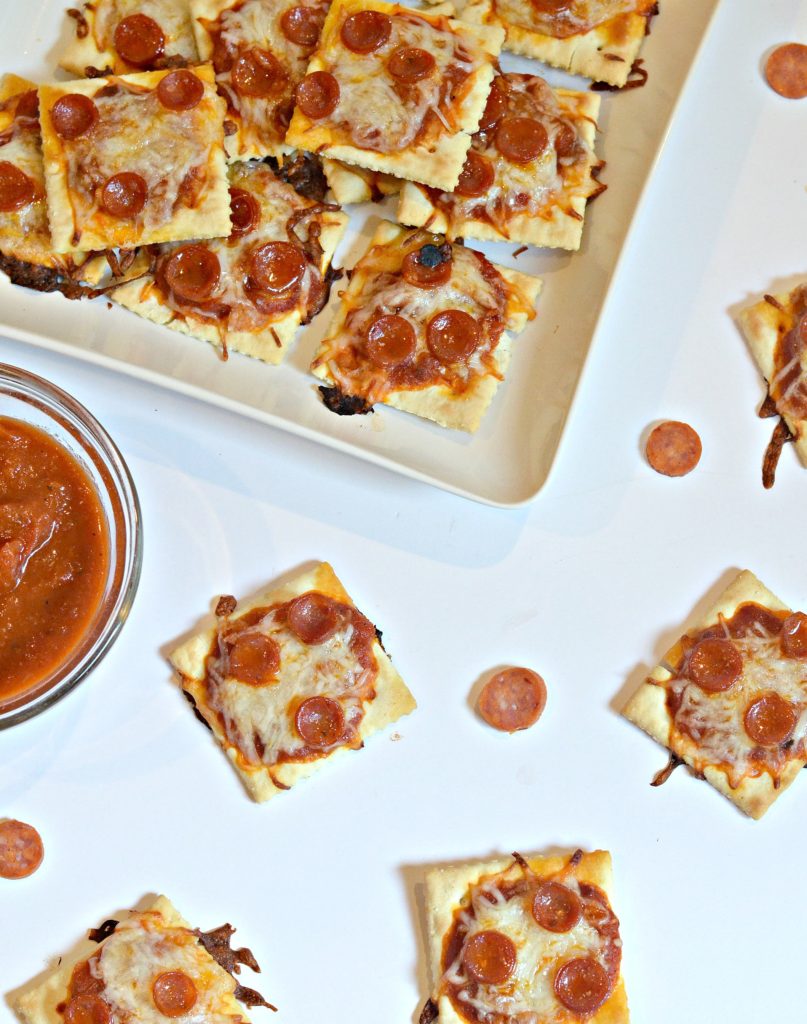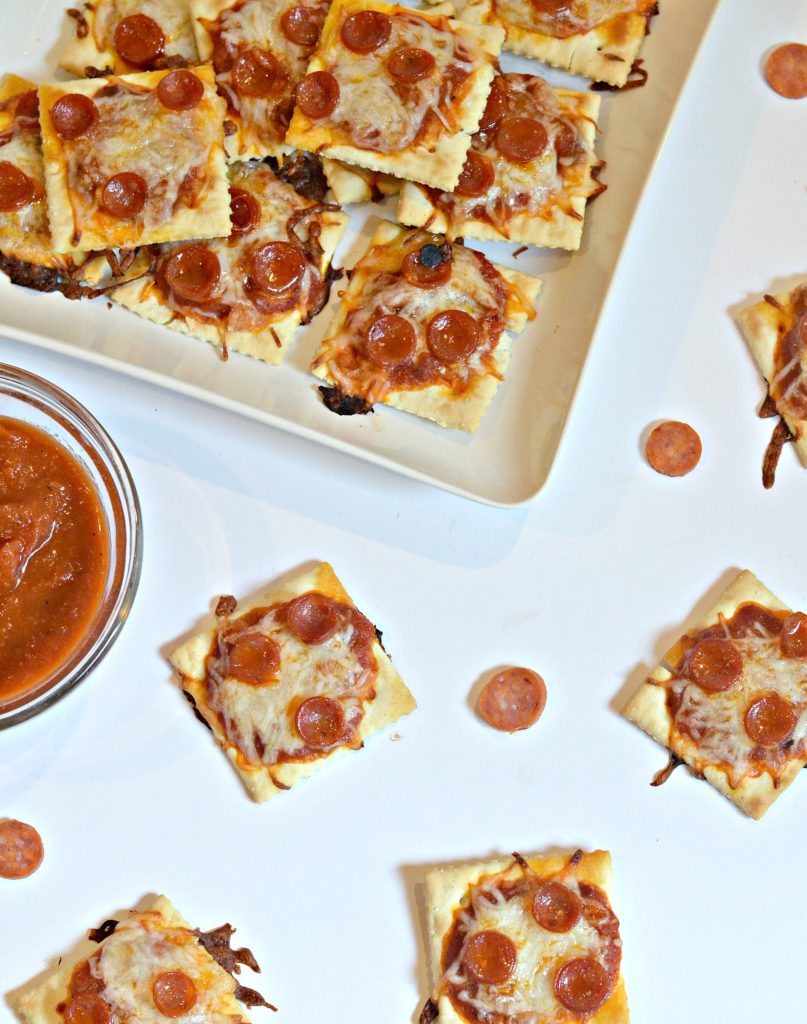 And there you have it, the best after school snack ever! I am telling you, these little nuggets of yumminess will be a hit.
So tell us, what are some of your creative go to snack ideas? Share your knowledge with the Mommas of the world!