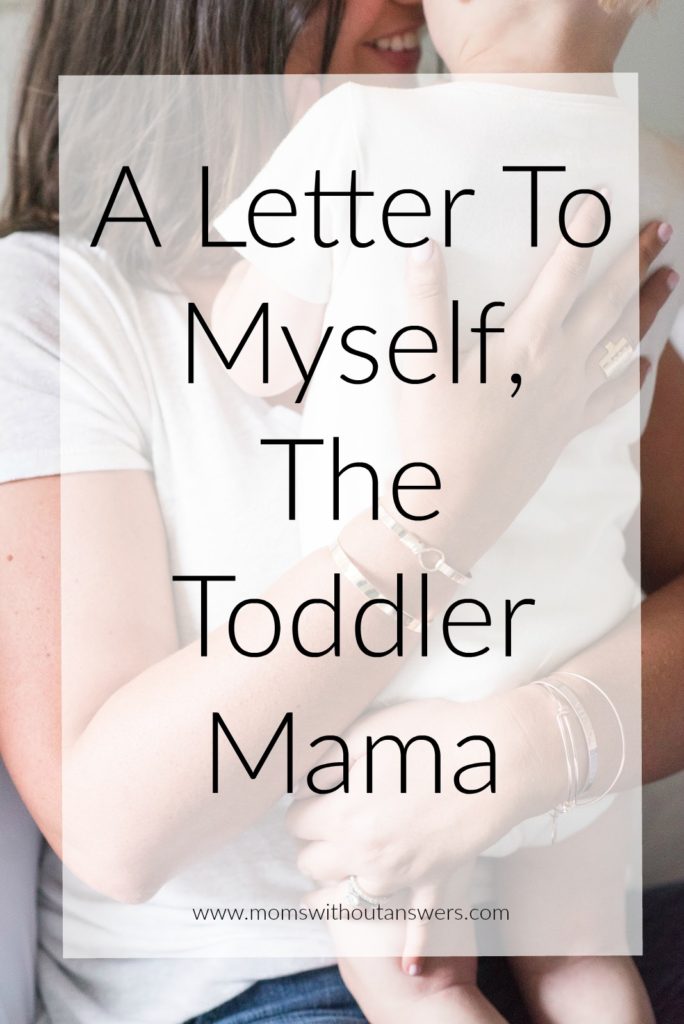 photo by Christa Rene Photography
You know those articles that catch your eye with a title like "10 Things I Said Would Never Do As A Parent (and then I had kids)"? Well, this post is going to be something like that – except when I originally wrote this letter to my friend, I did have a baby, just a teeny tiny one who didn't have opinions or emotions beyond "I'm hungry". But I certainly wasn't a toddler mom and my friend was deep, so deep, in the trenches parenting her toddler – and she needed to hear that she was doing OK handling her current stage of motherhood.
At the time, I didn't understand what it was like to parent at spirited toddler but I wanted to tell my dear friend that that she was doing more than just an OK job, she was doing an amazing job being the best mother that she knew how to be – the best mother for her daughter.
And now I'm the Toddler Mama and I'm the one skidding into a rough patch or two as my son and I navigate this challenging new stage. Just a few days ago, I found myself in a moment where I needed a little pep talk of my own and it occurred to me that maybe I had written something that might remind me that I really am doing a better job than I think. So I crossed my fingers and pulled up the words I had written nearly two years ago, took a deep breath and hoped to God that I wasn't that sanctimonious and self righteous friend we all hate.
Wanna see what I wrote?
To My Friend and Toddler Mama,
I haven't been able to stop thinking about our conversation in the car.
I wish that I could have found just the right words to say to make you feel better about this current stage of mama-hood that you're fighting through.
I hate that I don't know what crappy book to recommend, the strategy that you should attempt next or how to assure you that it will get better.
What I do know is that, no matter what, your daughter knows that she is loved for all that she is, just as she is.
For every time out, consequence and Mean Mom Eye she is shot, she is hugged, praised and cherished twice over.
She is wild, free and stunningly intelligent – all of which combine to create a frustratingly unique toddler creature – but she is also creative, independent and fiercely herself. She can only be those things because you have empowered her to be a confident mini version of a soon-to-be amazing woman. You are teaching her to be kind with each tuck of her curls, strong with every moment of secretly supervised independent play and self assured with the constant fuss you make over her Crayola artwork.
One day she will aspire to mother her babe just as you mothered her. She will sneak into the nursery and listen for the soft breathing and desperately hope that she is making the choices that you made so that her daughter will feel as cherished as she did when she was snuggled safely in her toddler bed.
Truthfully, none of us are truly winning at this mom thing, we're all just doing the best we can with what we have. When you lay in bed tonight and grade your Mommy Report Card, grade yourself as I would grade you. Look at yourself through her eyes. Give yourself a little bit of grace and an ass load of compassion. Remember that you chose kind words (even if they were said through gritted teeth), hid in your bathroom to cry tears of frustration instead of taking it out on her and, at the very least, survived another day in the Toddler Trenches.
While I may not always know just the right thing to say, I am always here when you need me.
Love,
Me.
As it turns out, my own words were the ones that I needed to hear. I can see the grace I gave to a friend and know that I need to extend it to myself. Of course this is difficult, of course the ups and downs take their toll, but in the end, I have to trust that I am doing the very best that I can at any given moment. I hope that I am giving my son all that he needs to be spirited, capable and confident – even if that means we may have a battle royal or two over that stupid airplane counting app.
He is exactly who he is supposed to be at this moment in his life and I am exactly where I should be in my Motherhood journey – and I'm thankful that my own words were able to remind me that we're all going to make it out of the Toddler Trenches one day (and hopefully in one piece!).