This low carb, keto chicken salad is loaded with sour cream, bacon, cheese and chives! If you are following any low carb diet, you will love this!
For the past few weeks I have been on the low- carb, Keto bandwagon. Iv'e set the bread aside and I am eating all of the meat and veggies. For the first few days things were rough but the rest has been pretty smooth sailing.
One thing I have figured out is that when I am prepared and know what I am going to eat, it is much easier to stay on track. Overall I feel so much better and I have even lost a few pounds, go me!
Lunch is usually the easiest time for me to cheat but with recipes like this one it has quickly become one of my favorite meals. This Low-Carb Loaded Chicken Salad is so delicious I promise it will soon be a favorite of your as well!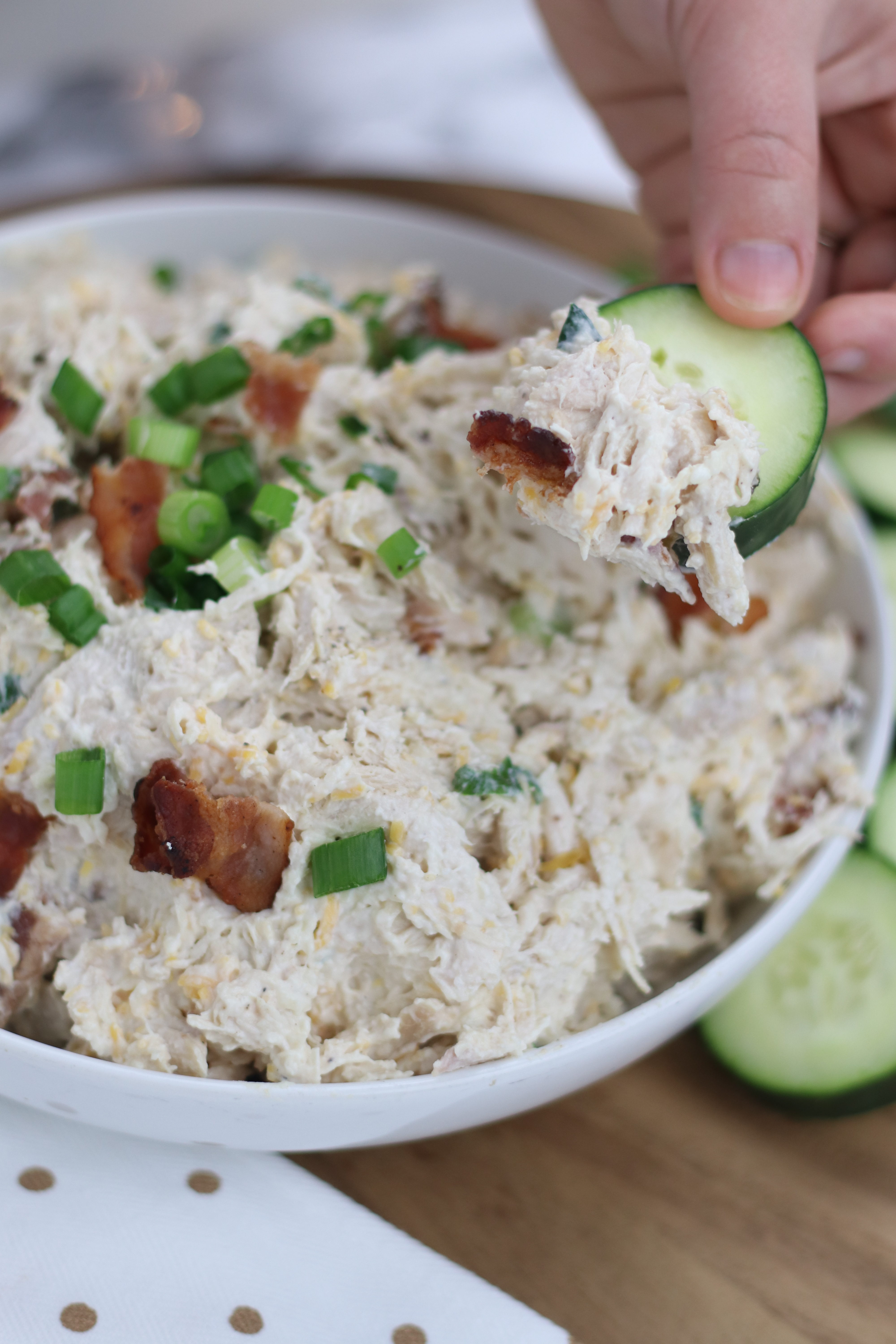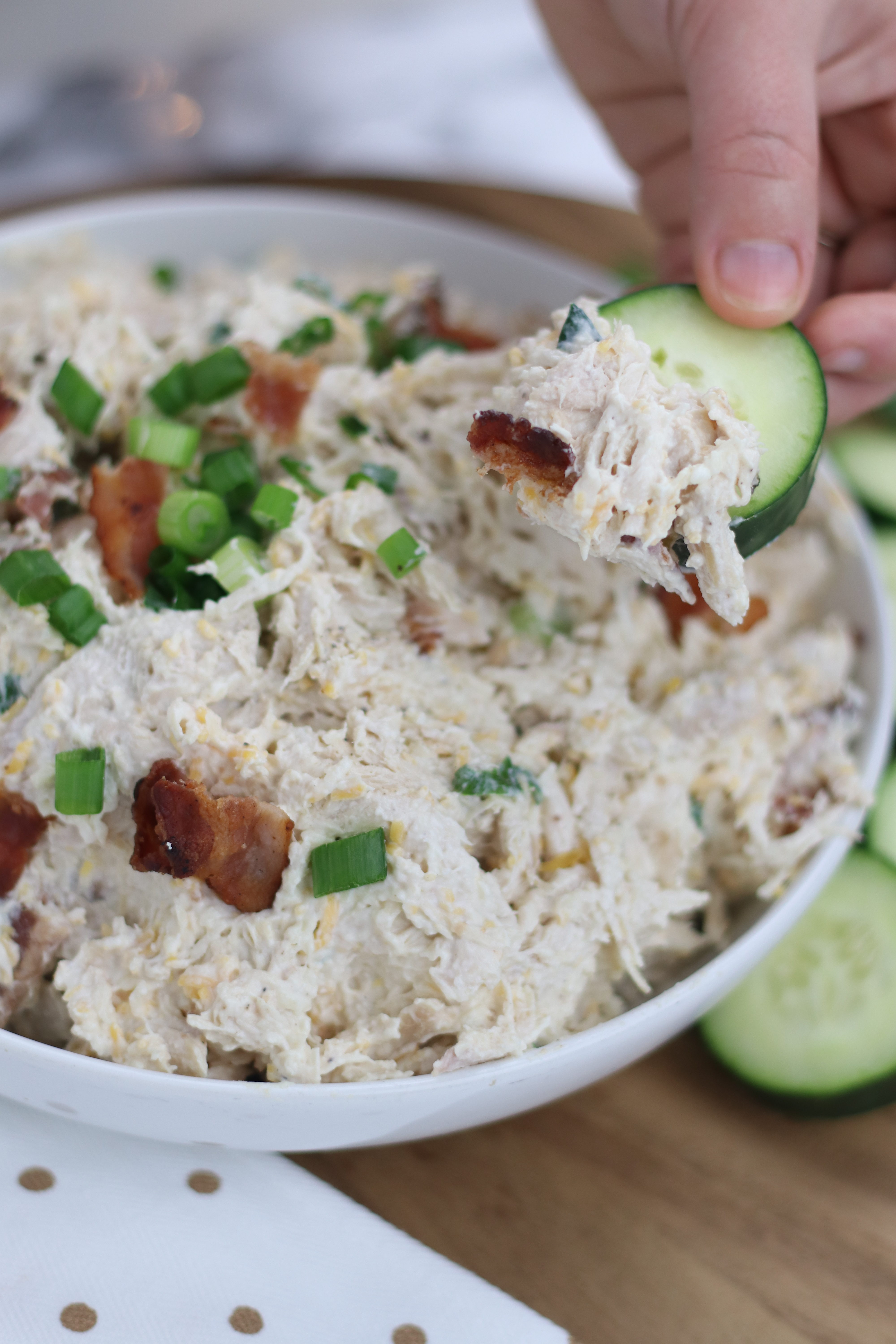 This recipe is super easy to make and very filling!
Low-Carb Loaded Chicken Salad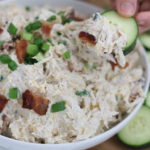 Print Recipe
Low-Carb Loaded Chicken Salad
Ingredients
2

Cups

Rotisserie Chicken- debone chicken and shredded or cubed

1/4

cup

mayonnaise

1/2

cup

sour cream

1

cup

mild shredded cheese

2

tablespoons

of chopped green onion

4

strips of bacon cooked and crumled

Salt and Pepper
Instructions
Place chicken, cheese, bacon and onion in large bowl. Add sour cream and mayonnaise and mix well. Add salt and pepper to taste, mix well! Serve with lettuce wraps and enjoy!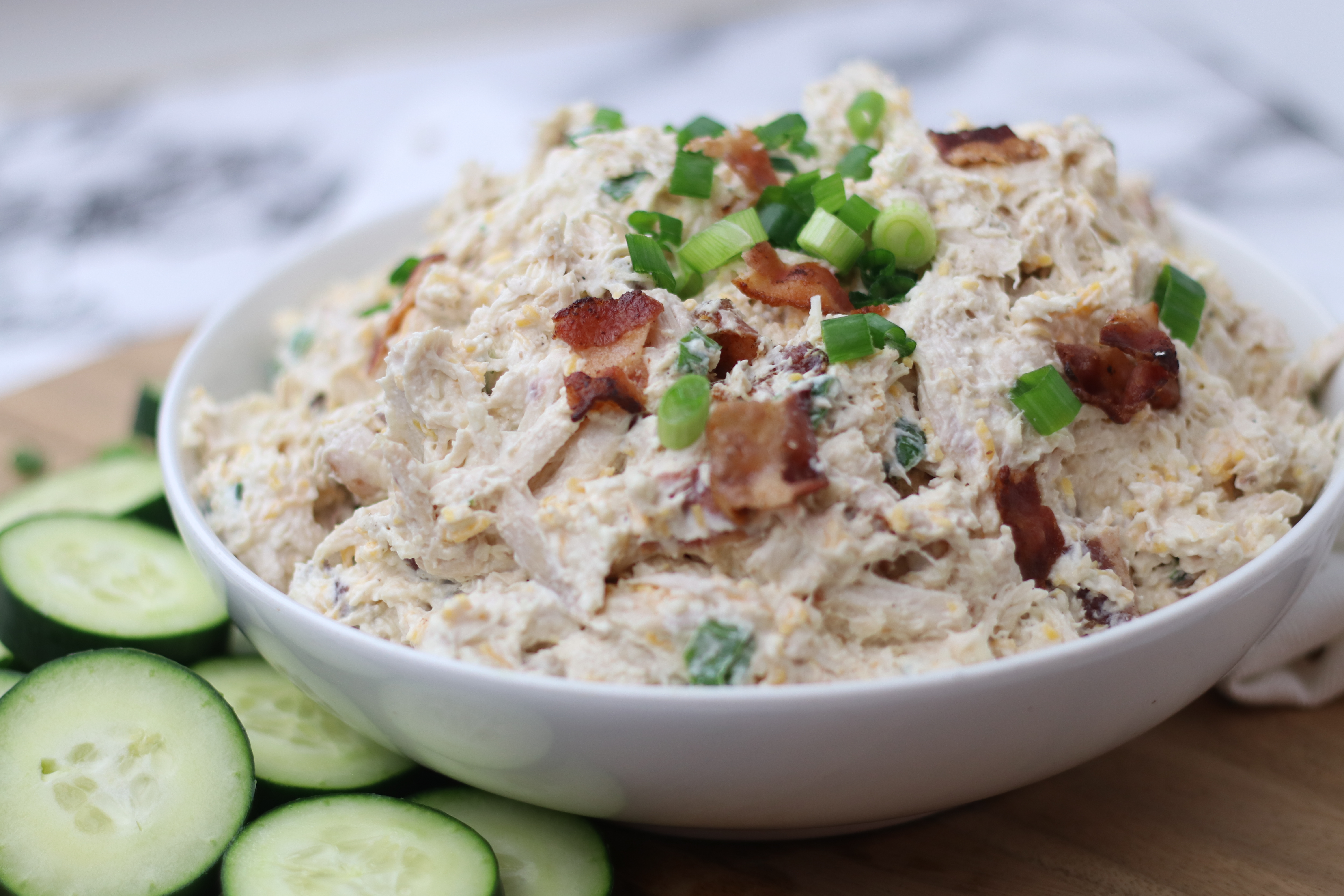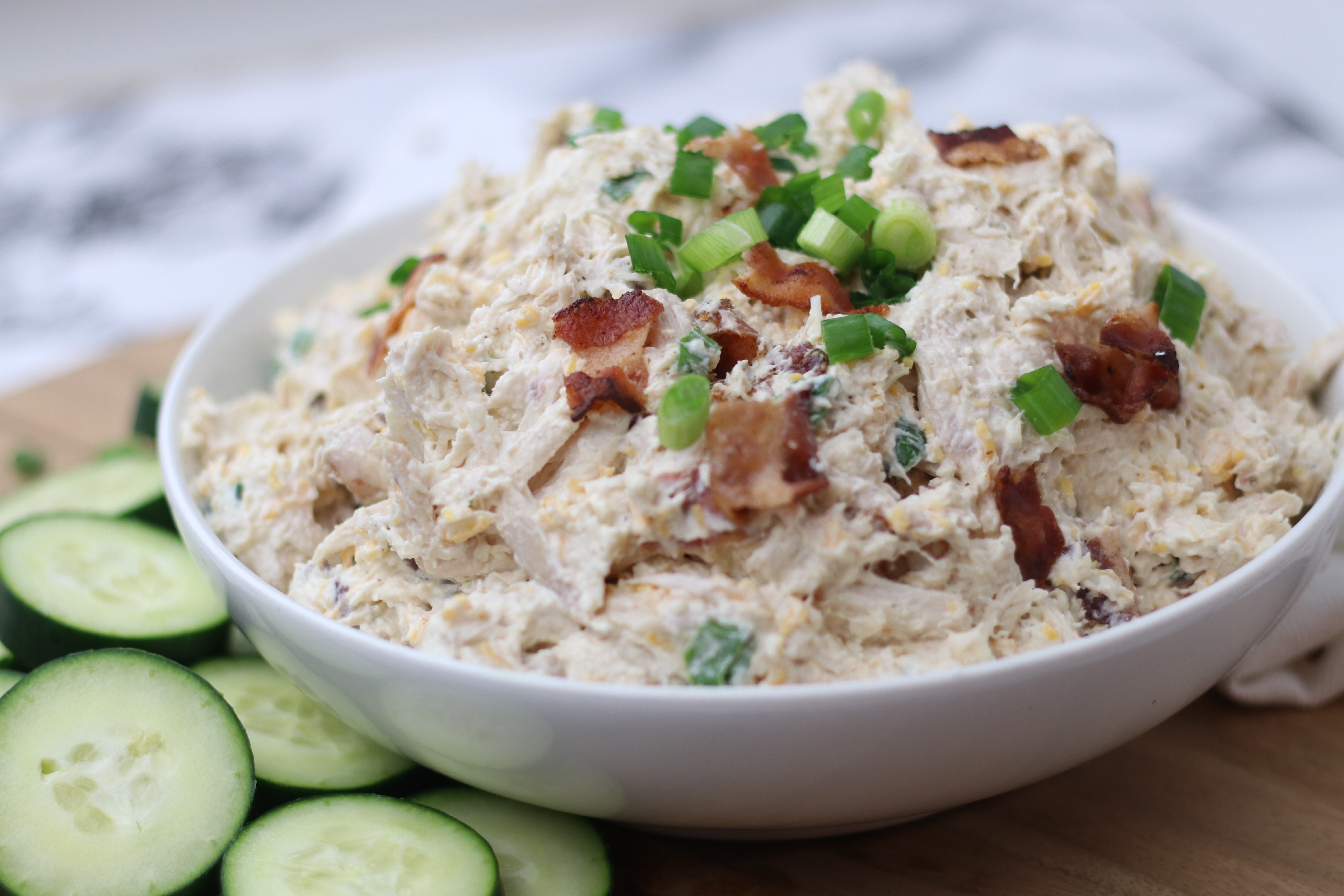 This Low-Carb Loaded Chicken Salad is great for the low-carb, Atkins and Keto diets!