It seems like once you become a mom the whole concept of figuring out your new style of fashion is a hard one. Most moms usually become a little more conservative, conventional and just over all more comfy in their dress. Over the years we moms have locked on to rising fashion trends and made them "work" for our busy mom lives.
But one thing is for sure no matter what the decade we moms have been a huge influence in the fashion arena but some influence has been good and others not so much.
Today I would like to take a look back, a look back on where we have come from and where we are going. A look into Mom Fashions over the past  50+ years.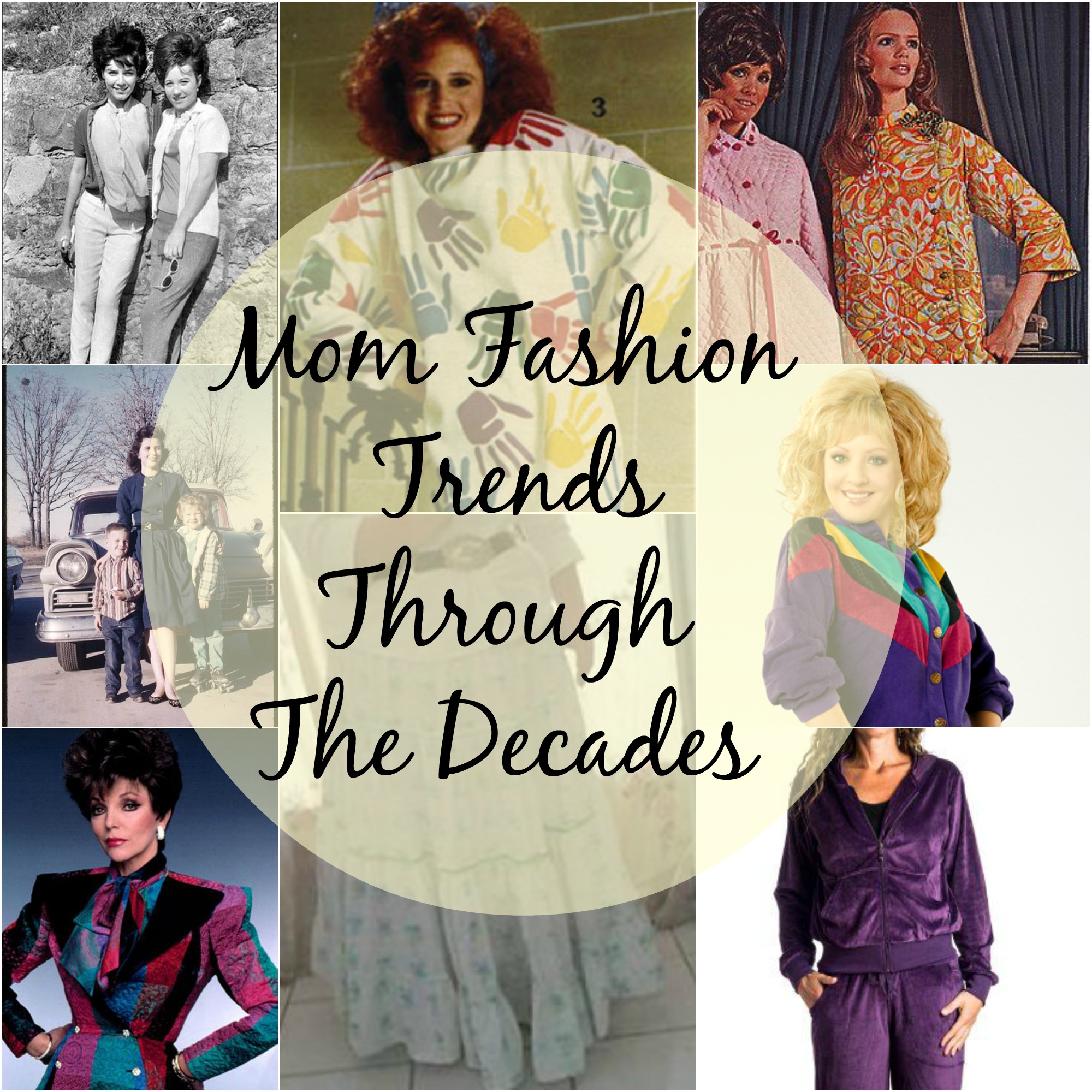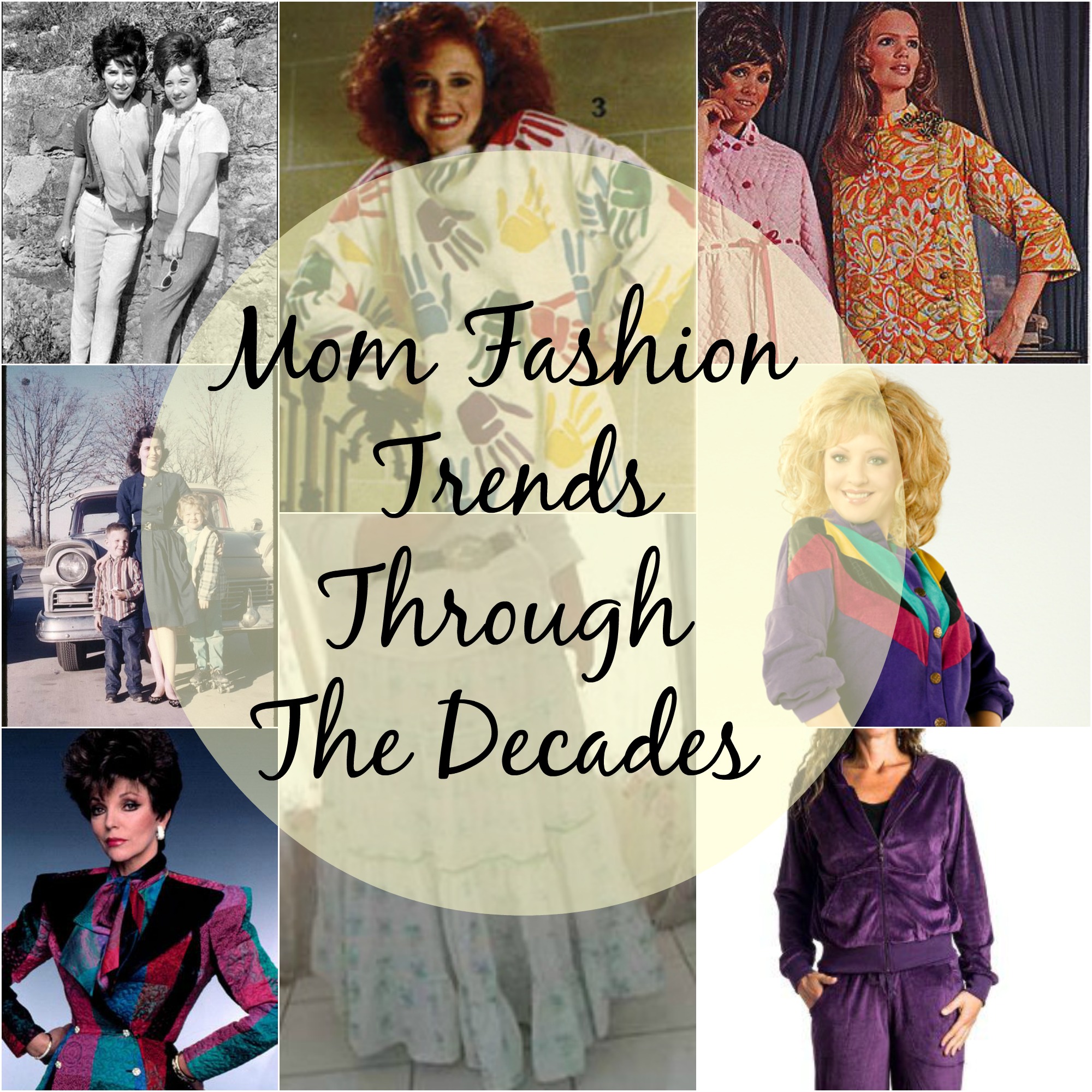 The Mom of the 1950's:
This mom was the mom with food on the table every night at 5:30 when her husband walked in the door, she asked him if he would like his shoes removed and always spoke in a low soothing tone of voice. Before her husband was home from work she had all of her children perfectly dressed and well behaved as to create a nice peaceful environment in her home. And again, she had dinner on the table while looking amazing. She was a rock star! I'm sure she had her days but this Mom just worked it out. This is when hemlines started to get a little shorter and a little more flirty.

Moms of the 50s were also resourceful and could cut your bangs with a little scotch tape. Who knew we were missing out on this little life hack ladies?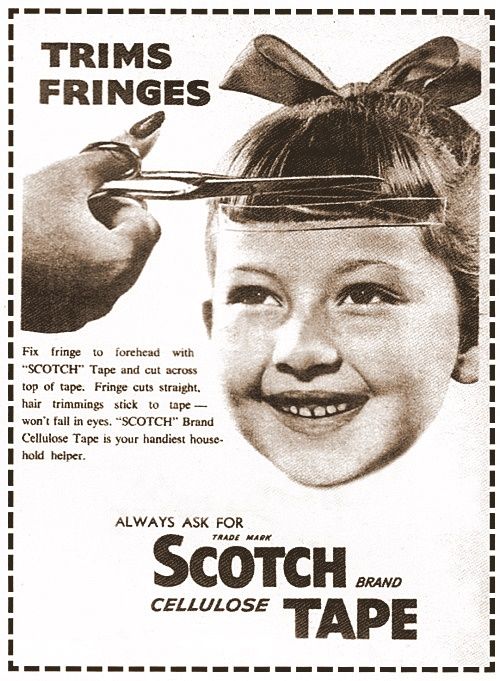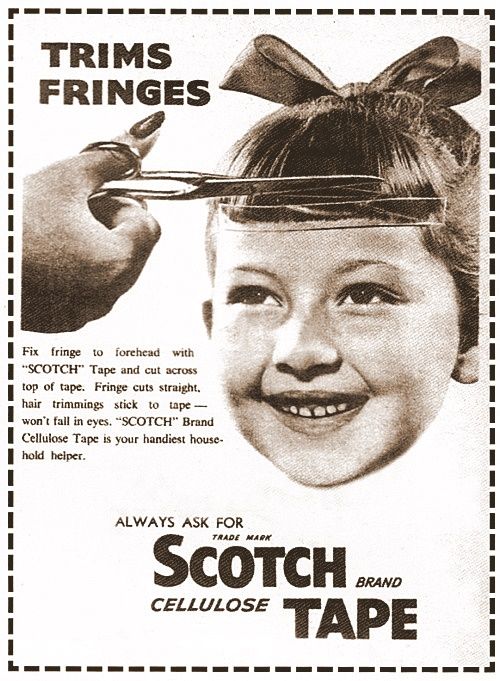 The Mom of the 1960s:
The 1960s mom had trends to choose from for days. She could go mod like  Twiggy  or all natural with the hipsters but my favorite trend of all has to be this bouffant hair. Did you know these were often wigs. Yep, it's true my grandmother used to line hers up on the dresser. You just chose your flavor of the day. Can you imagine chasing your kids around with one of these pieces on? I also want to know how long it took to coiffe one of these get ups. After Moms got tired of all the work of the bouffant hair do they resorted to just ironing their hair. What ever works girls!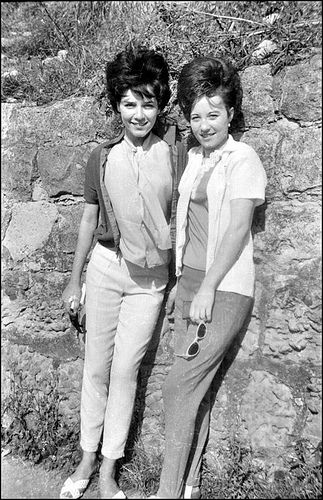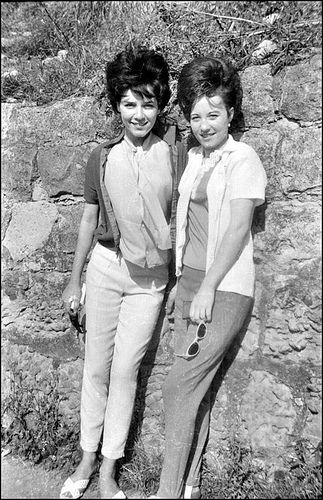 The Mom of the 1970s:
In the 70s Moms could now where whatever they wanted. That's right folks we women could now wear pants! And we rocked pants that just got wider through the decade. Bell bottoms took over along with suits.There were track suits, leisure suits, pant suits, jump suits, every kind of suit. There were also these amazing robes…..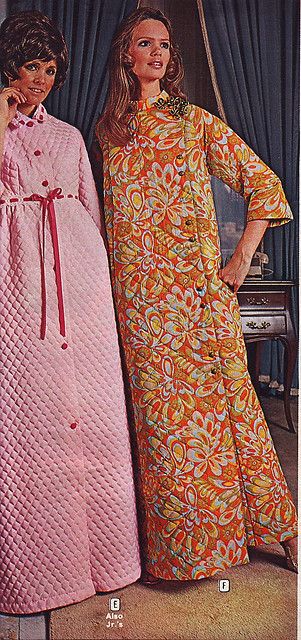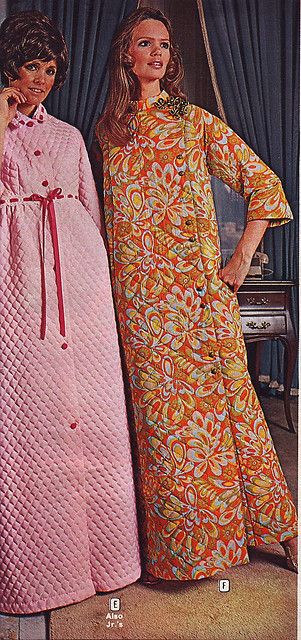 Well doesn't this just say come hither. "Hey sweetheart, do you like this toe of mine sticking out? There is much more where that came from." This is sexiness at it's finest.
The Mom of the 1980s:
Ok here is where it starts to get really fun, I have VIVID memories of this decade!  We are talking stir up pants, puff paint sweat shirts,  plastic jewelry, high tops, velvet and velour and acid washed jeans. And the hair of the 80s was the best, tease and spray, tease and pray. Hair was as big as you could get it and moms love that, the bigger your hair the thinner you look. And can we please talk about banana clips, a moms best friend! Just pull that teased hair back and clip. Here she is, the classic 80s mom!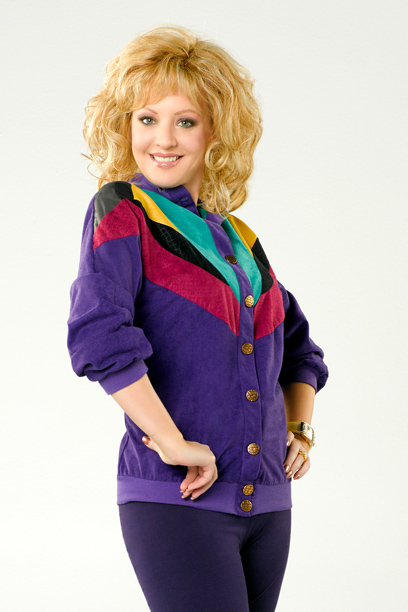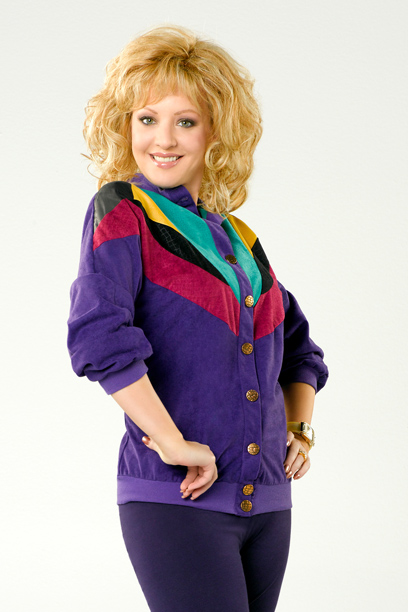 The Mom of the 1990s: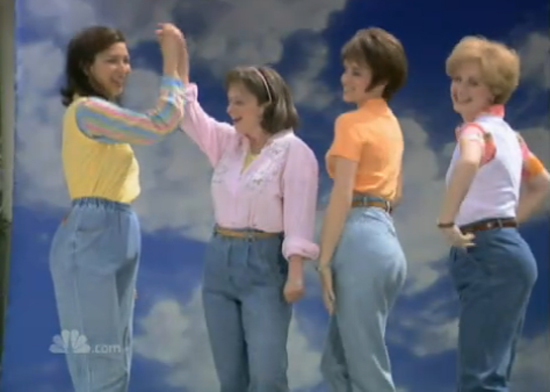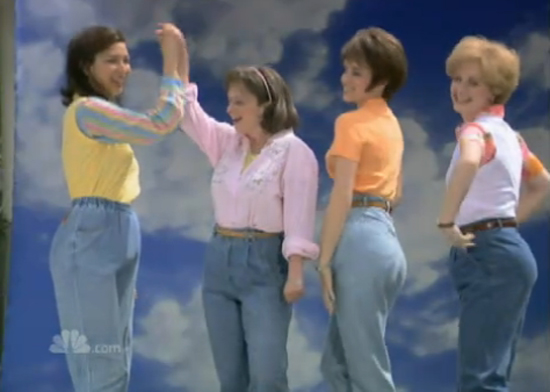 Well, these jeans just speak for themselves. This was a tragic time in Mom attire and I would venture to say the worst in history, the Mom jean. Just take it in in all of it's front butt glory!
The Mom of the 2000s:
The beginning of a new century was good for us moms. We retired the mom jean and started to dress a little more simply, maybe too simple. I think we may have just gotten a little lazy and forgot how to match so we decided to do a 2fer. You know what a 2fer is don't ya? When you buy one thing and get another along with it. That is what happened when the velour tracksuit hit the scene.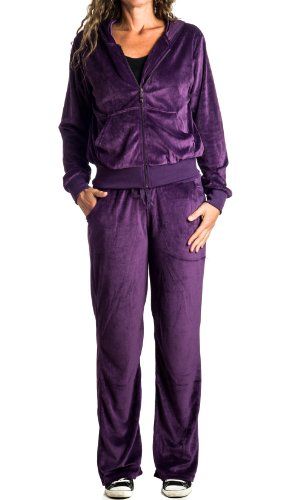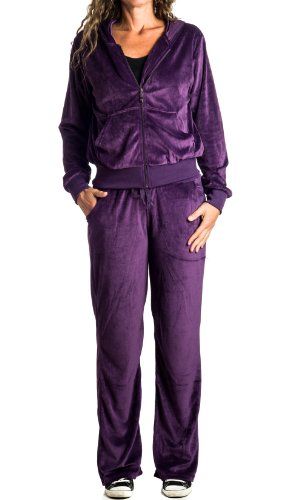 When these little gems came around they were everywhere. You could where this to the store, to your child's school, a luncheon with friends and even to work out. On special occasions you could even dress them up with a cute piece of jewelry. These suits were all the rage and if you were a mom and owned at least 3. But, every once in a while when you got creative and wanted out of your velour you could whip out one of these…..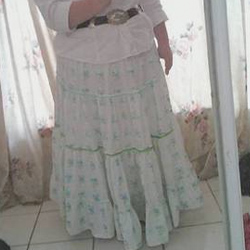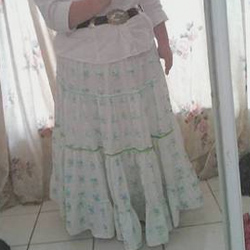 A broom skirt.
So here we are now in the decade 2010….. we are Moms with comfy skirts, maxi dresses, jeans and t shirts and full of comfort. I just can't wait to hear what my kids have to say about me and my clothes over the next few decades.
What are some of your favorite mom fashion trends? I know I missed some so please share!