I shared with you all last week my struggle with my heart and I cannot begin to tell you what all of your love, support and prayers have meant to me. I am still in the process of figuring out what our plan will be to get this Momma back to normal but I am confident that it will happen.
In the meantime between test and more test, raising kids, and now working part-time I have made it my ultimate goal to improve my overall health. I still have baby weight to lose, I don't get enough sleep and the days of eating what is convenient have to end.
But like all of you moms out there I am BUSY. It's insane the amount of stuff we jam into our days. I know that my family is always on the go but with reality smacking me in the face life has come to a hault. Some of the things that kept us busy are no longer a priority. What is a priority is something we Moms sometimes put on the back burner and that's Me.
For me, it's so hard for me to even say that I am going to put myself first. Hello, I am a MOM it is not in our nature but in order to be the best mom I can, its time.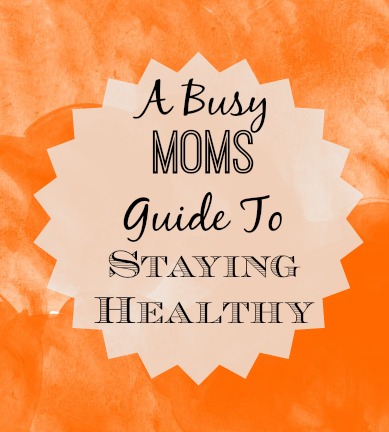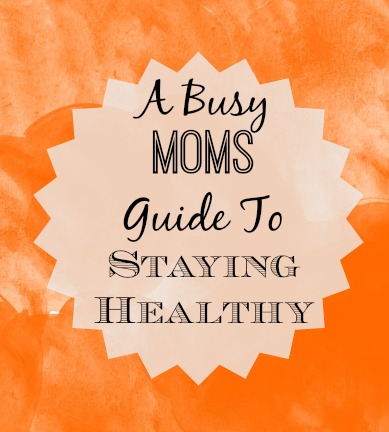 Food and Diet:
I am here to confess that I am a guilty party of eating what is convenient. There are several times a week that we stop by our fave Chick fil A, maybe a drink at sonic and sometimes Starbucks but not only is this rough on our pocketbook but its also rough on our bodies. Although I make the healthier choices at these places the fact of the matter is that eating out is always higher in calories and fat than what you can eat at home. Also, when someone else is making your food for you the portions seem to get a little bigger.
So, in order to be on top of every little thing that goes into my body I have started using the app My Fitness Pal on my phone. You guys, this app is AMAZING and its FREE! You log in enter all sorts of fun info like how much you weigh, your goals, how much you typically exercise etc and then it tells you how many calories you can eat everyday to reach your goal. Every time you eat, you log it. Every time you exercise, you log it.
Here is an example of my daily goals (obviously I have not logged for today). Another fun feature is that you can ask to follow your friends for accountability. More accountability is a plus for me! If you are looking to lose weight or just watch what you eat, this app is the best!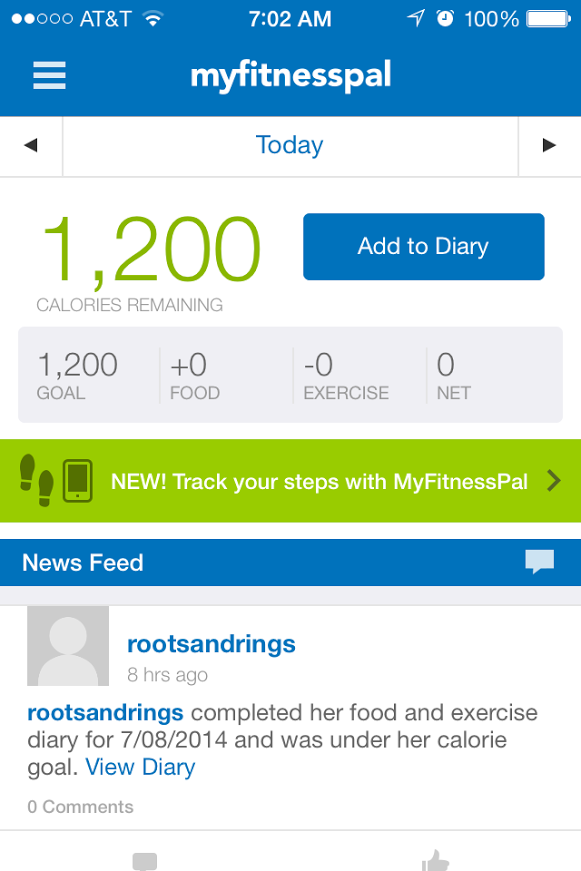 Exercise Chart:
Again, accountability and that even goes for my exercise. Since my whole heart debacle pretty much every member of my family and most all of my friends have stayed on top of me making sure that I am walking and exercising as mush as I can. All of them following up with me has helped but soon their checking in will taper off and I have to figure out a way to stay accountable with myself. I came across this Health and Fitness Log from Mandy at Biblical Homemaking. I will be posting this baby on the fridge and will make sure to log my workouts at least 3 times a week. With it being on the fridge my husband can check it at anytime which means I better produce (this guy's serious about keeping me around.)
Learn to Say No:
This may be the hardest tip for me to actually follow. I am a perpetual yes-er. I will say yes to anyone and everyone and overload myself to the point that I cannot even take care of things that are important to me and my family. I apparently think I am super woman and can do it all but being hooked up to wires and monitors brought me back to reality real quick!
So friends, forgive me if I cannot take on the world anymore it's time I slow down and take a few things off my list.
Sleep, Sleep and more Sleep:
I know, sleep for a Mom is almost comical and sometimes not existent but in order to stay healthy it is a must. Sleep is so important for our bodies metal and physical health and ongoing sleep deficiency is linked to an increased risk of heart disease, kidney disease, high blood pressure, diabetes and stroke.
Moms, we NEED sleep! One thing that I use on nights that I know I have to get some rest are some little beauties from ID Life. They are Sleep Strips and they are AMAZING! These gems are all natural, non gmo, organic and will give you the best sleep of your life. What I love is that you can take them the night before and wake up feeling rested and not groggy. You will wake up ready to take on loads of kids and everything else the day has to offer. I am telling you, these things are no joke the best!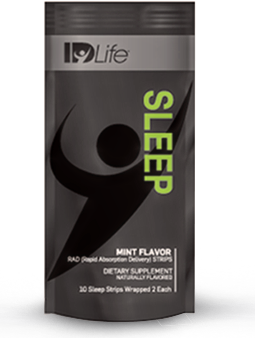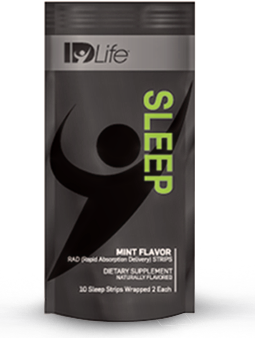 So there you have it, it's get healthy time and friends I will need your help in staying on track. My plan is to check in with you all over on instagram and keep you updated on my progress so if you don't follow us please do now! If you don't hear from me for a while CALL ME OUT! I can take it, promise.
And if you are willing join me and let's get healthy. And, while your at it if you have any get healthy tips that I MUST try let me know. I am up for anything that will get this heart happy and healthy again!