Hello, my name is Michelle Tanner and I am addicted to Instagram.
Now, all together now……Hi Michelle.
Seriously though, I can do without Twitter. And Facebook. And even the beloved Pinterest. Instagram is where it's at for me, as it is for a lot of people.
I love the pictures. The snippets of peoples day to day. Finding beauty in the big and small. I just love it.
I know some people around the blogosphere are fed up with all the staging and airbrushing that are becoming more and more common with peoples feeds. I am of the mind set that as with anything, it's all good in moderation.
On the day to day, I do love to follow the ladies that keep it real which is why I compiled a little list of some of my favorite IG mamas that are on the top of my must follow list.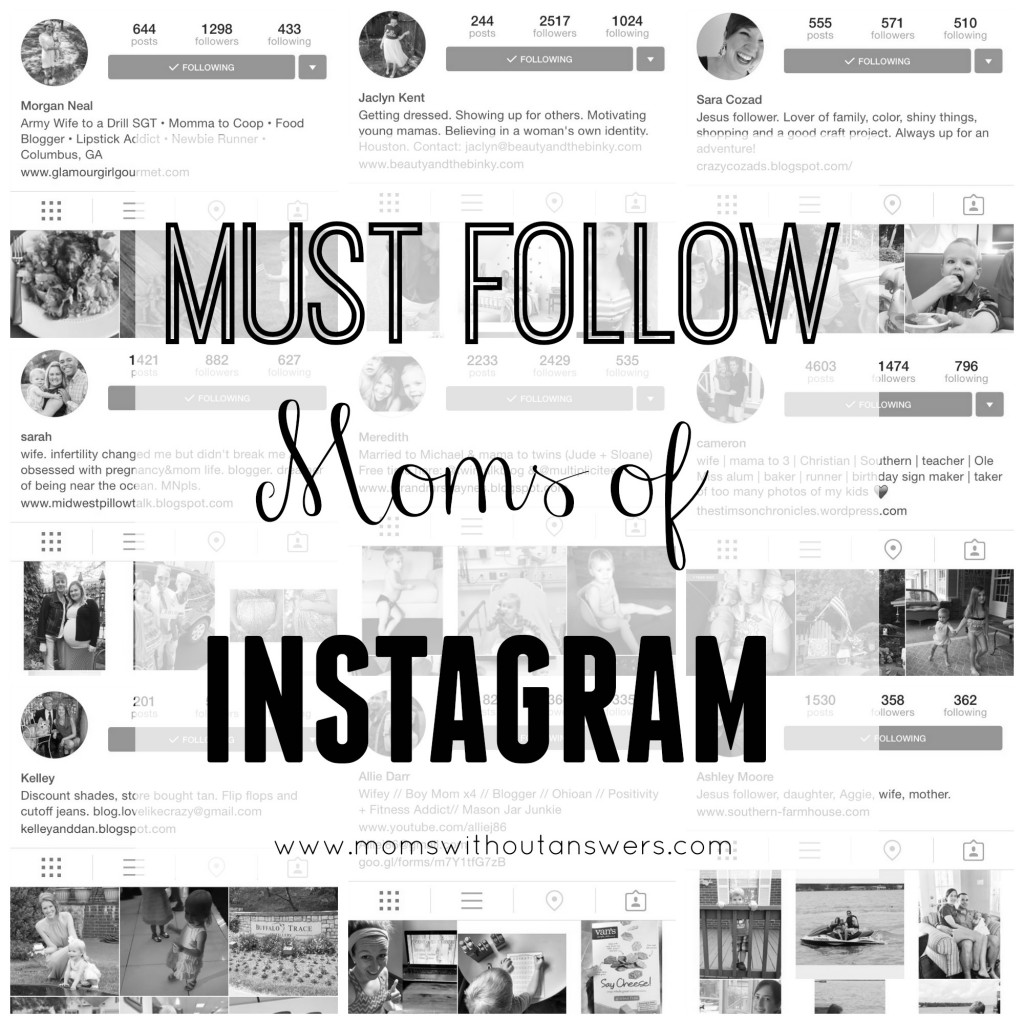 Mama #1 –  @CAMERON_STIMSON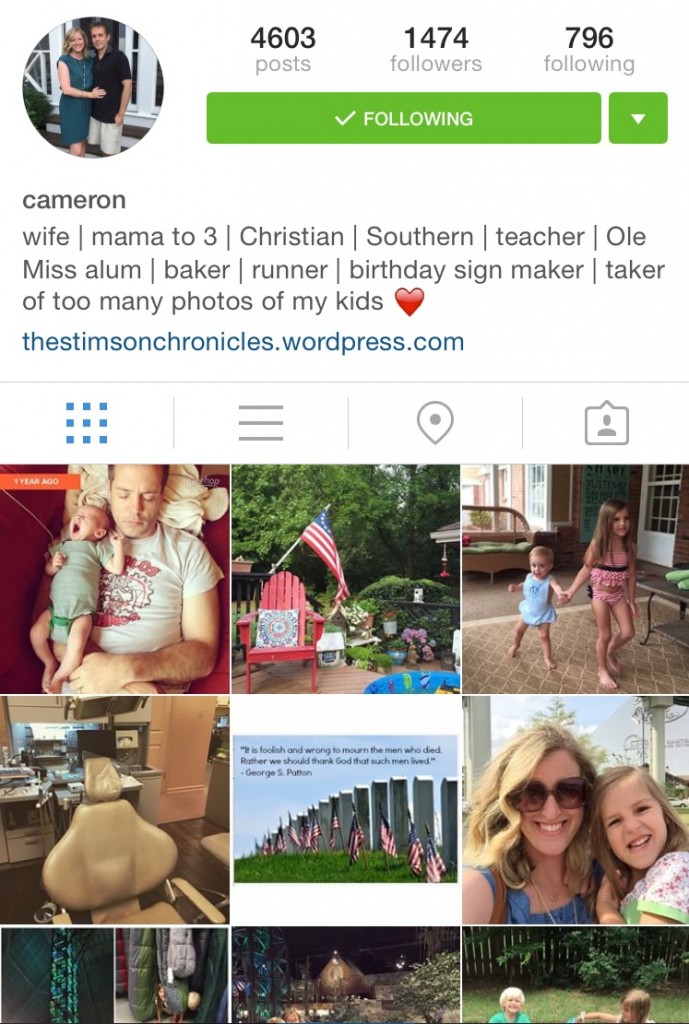 Cameron is the cutest mama and birthday sign maker. Her littles are adorable and her feed is full of southern charm.
Mama #2  – @WIFEGOODMAN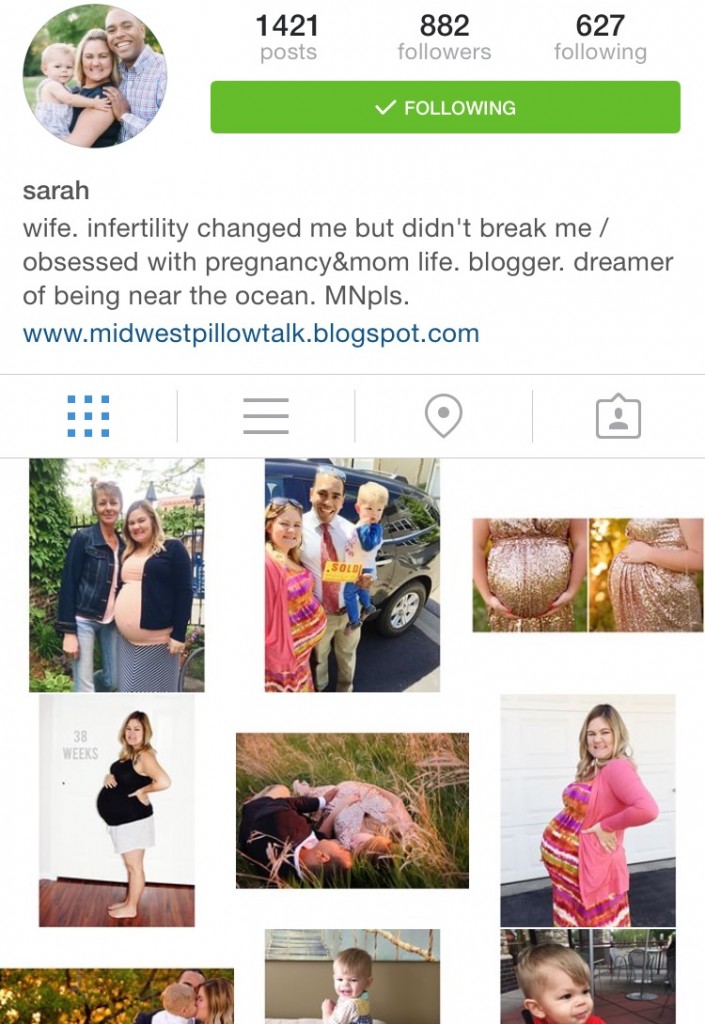 Sweetest mama with the most precious little man and baby on the way. Her recent maternity shoot and family pictures in the gold sequin dress?? OBSESSED!
Mama #3 – @BEUATYANDTHEBINKY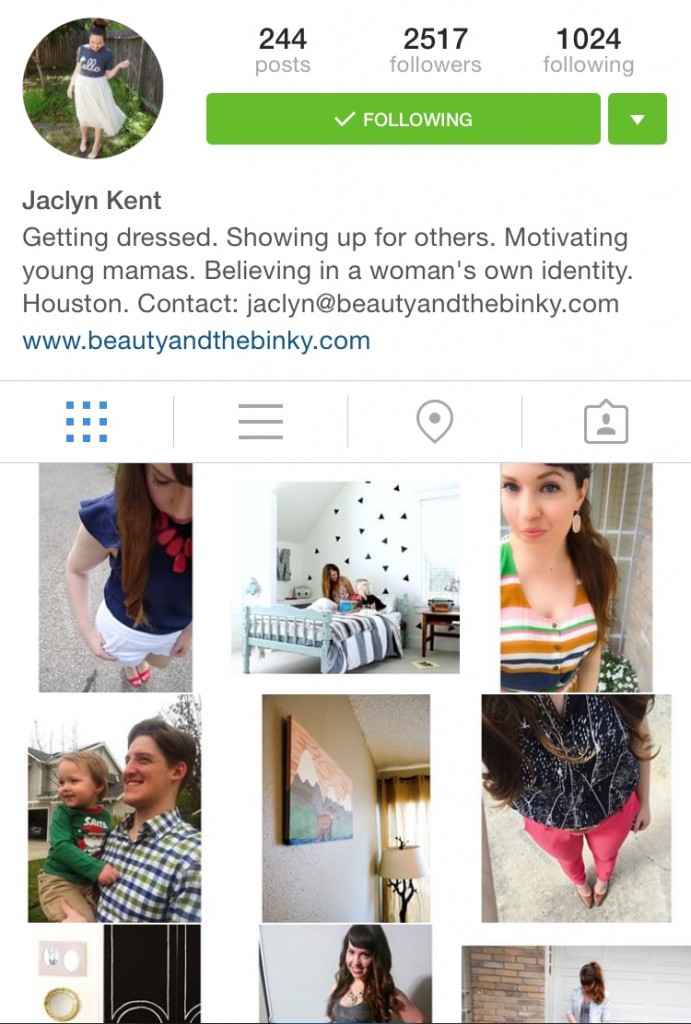 Jaclyn is a GORGEOUS mama to one cute little man and pretty much our style inspiration. She keeps it effortless and wearable for mamas on the go and I absolutely love her to pieces.
Mama #4 – @MEREDITH_HAYNES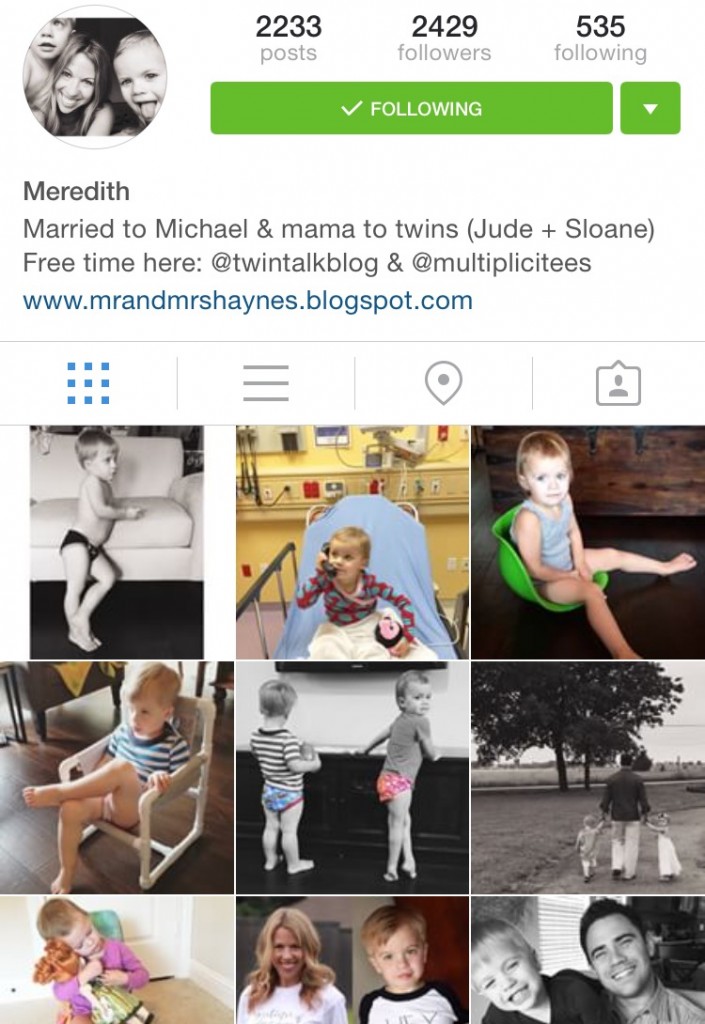 Meredith is a fellow twin mama and the awesome lady behind TwinTalkBlog. I have been a long time follower of hers for awhile, and absolutely think the world of her.
Mama #5 – @MENEAL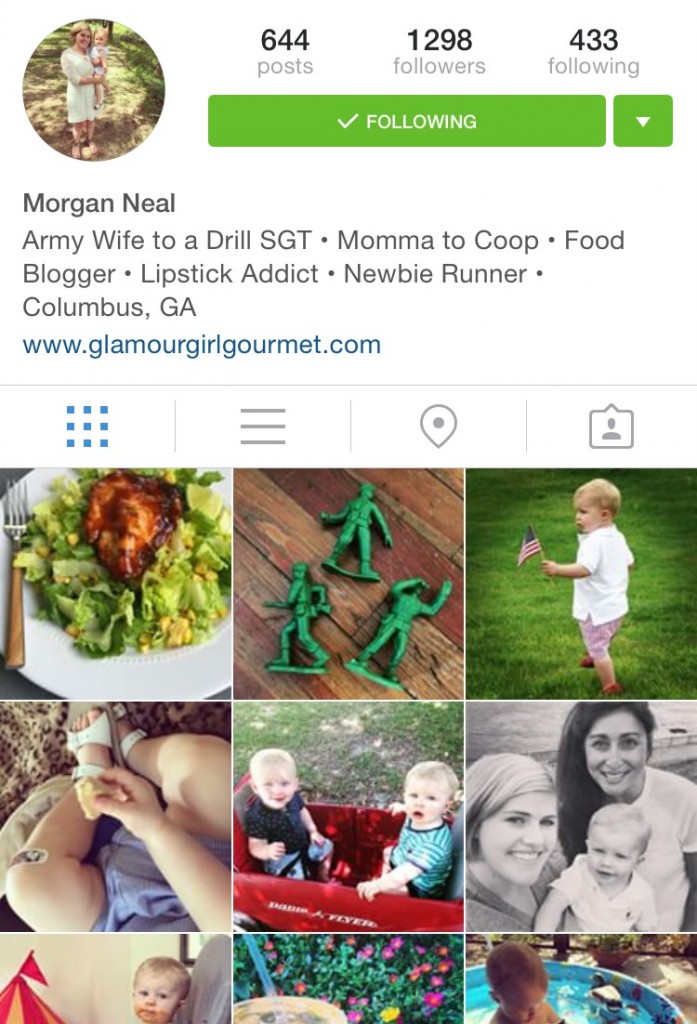 Morgan's feed….man, oh man. Between her handsome little dude and all the tasty food she posts, I can't seem to scroll away. LOVE this mama, and I know you will too.
Mama #6 – @SARACOZAD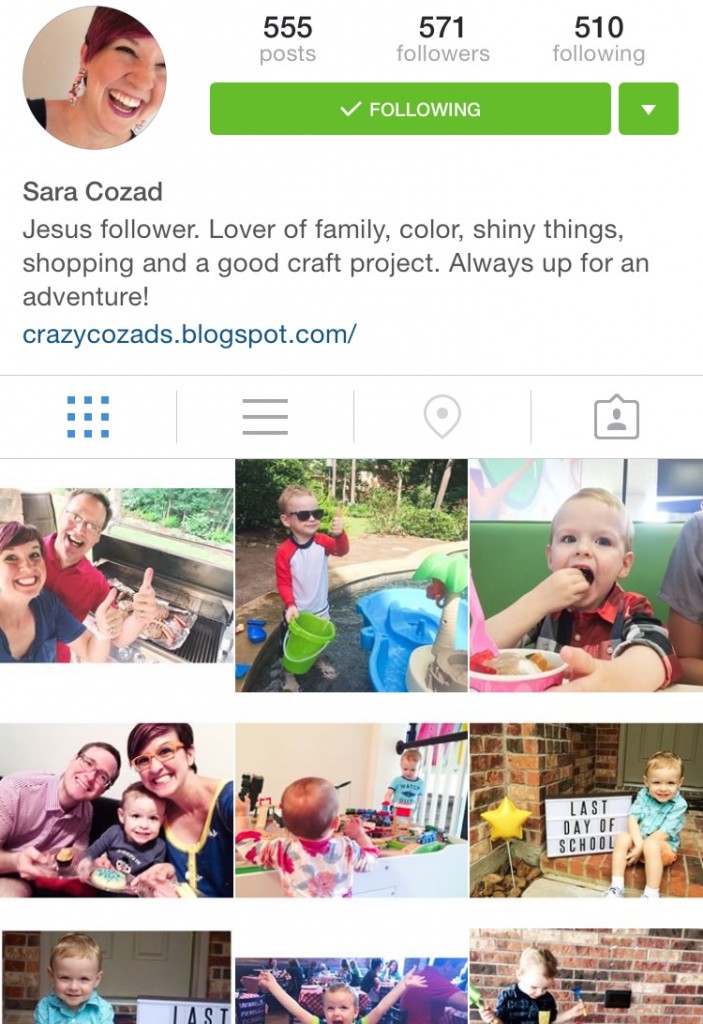 Sara is one of the raddest ladies on IG. Her love of Jesus is evident all throughout her feed. She is an amazing woman of God with some super AWESOME hair. Another must follow mama for sure.
Mama #7 – @KELLEY_LOVELIKECRAZY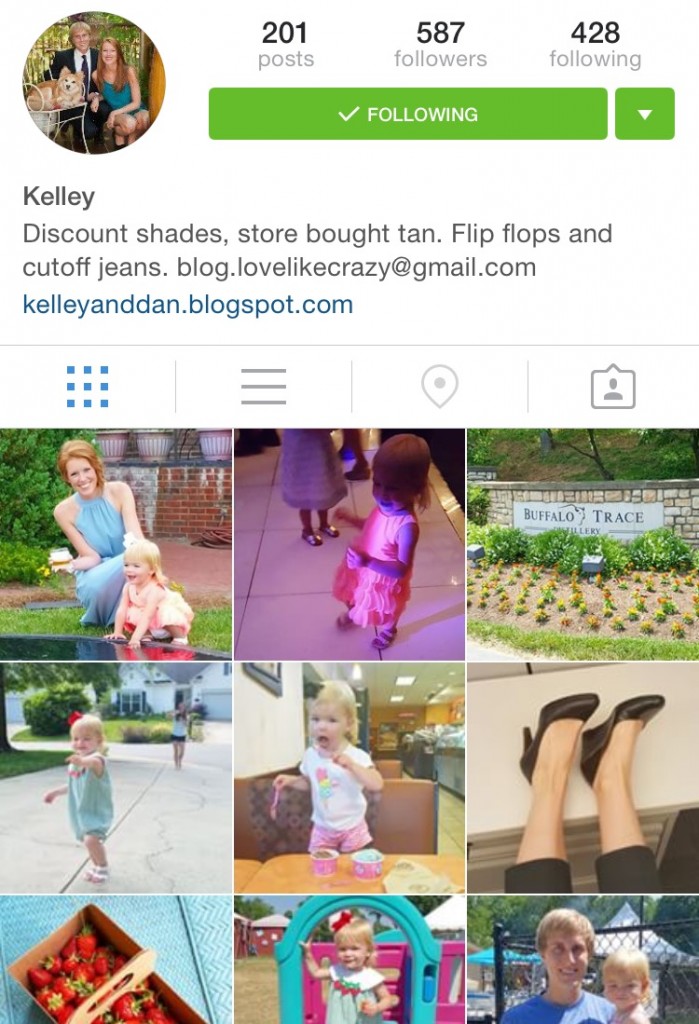 Kelley is a STUNNING mama with the most amazingly gorgeous red hair. Her sweet baby girl is just as precious and her feed is full of real life mama moments full of love and fun.
Mama #8 – @ALLIEDARR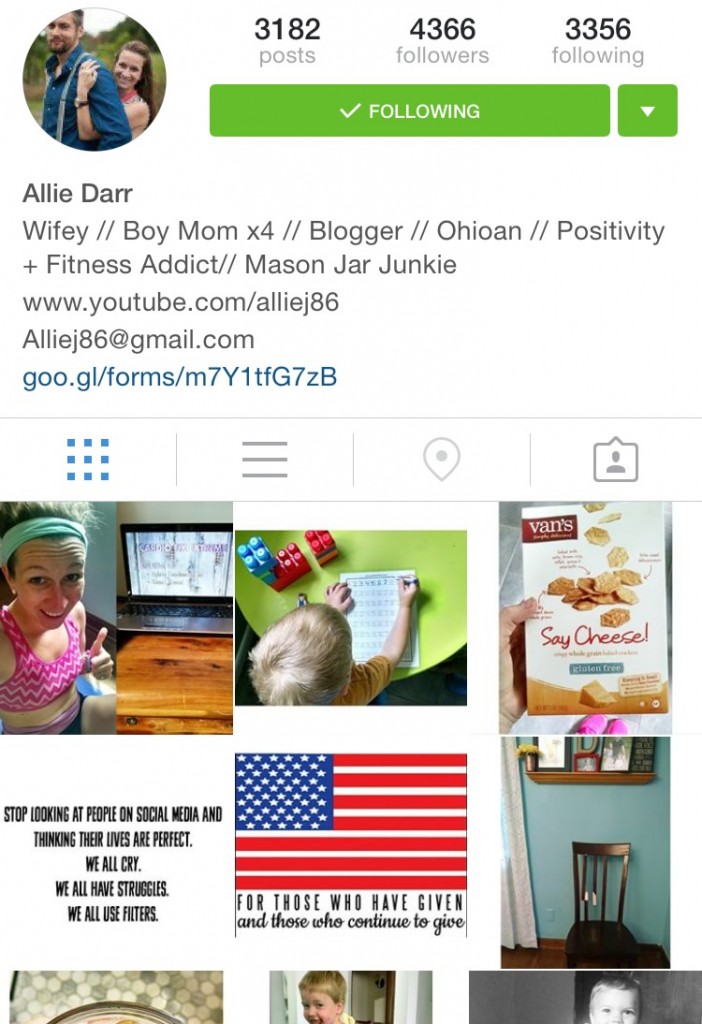 Allie is essentially my hero. A mama to four sweet little men she is 100% my inspiration behind my fitness journey. This mama is full of inspiration and motivation with lots of sweet pictures of her littles thrown in.
Mama #9 – @MRSMATTMOORE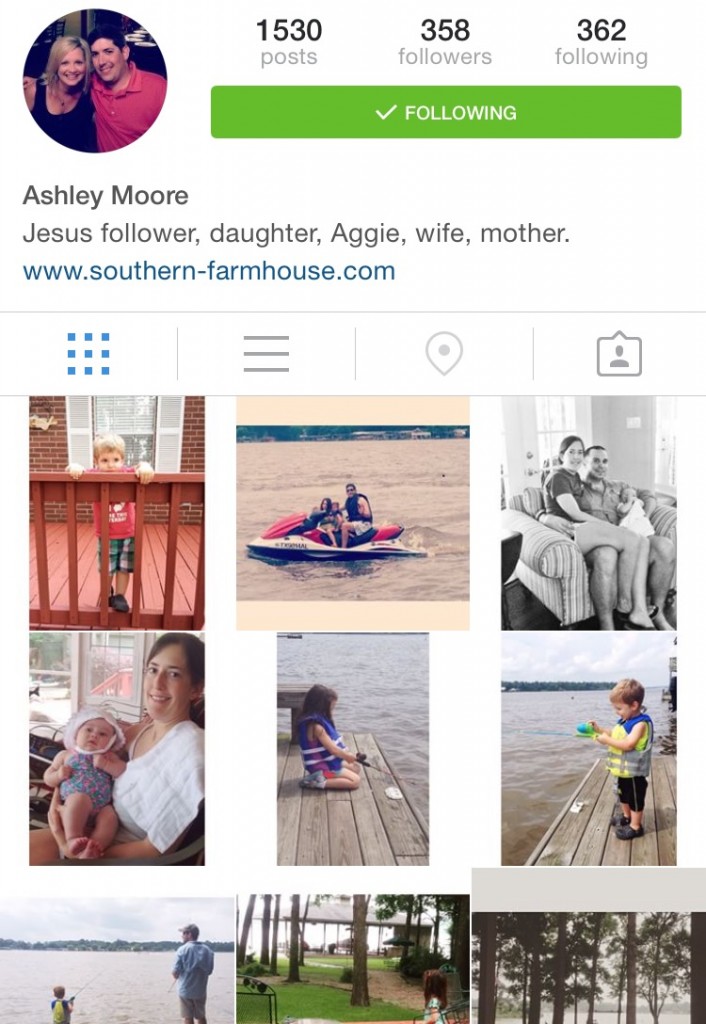 Ashley is a ridiculously talented mama who is the lady behind Southern Farmhouse Designs….do yourself a big ol' favor and make sure you check it out ASAP. Seriously I just want to hand over the reigns of my home and let Ashley work her magic. Her sweet family is sure to brighten your IG feed and another must follow mama.
Seriously these ladies are amazing and 100% worth following. They will encourage, inspire, and make you smile.
And while we are on the subject of Instagram, you may want to head on over and make sure you are following @Momswoa because we may or may not have a pretty rad giveaway starting today with some other must follow ladies. Giveaway starts at 11:30 am CST so make sure you head over and check it out as well as all the other amazing Houston ladies involved.