Sometimes the world of blogging can be a tad overwhelming.
Oh who am I kidding, it can be SUPER overwhelming.
But it can also be the most amazing thing ever.
Over the years, I have met so many amazing women through the world wide web.
Women who inspire me. Who challenge me. Who make me laugh.
Women who share their heart through their little corners of the internet.
Real friendships are formed in this blogging community. It may not be something that everyone understands, but it doesn't make them any less real.
There are so many women that come to mind when I think of my favorite mom bloggers. Some I have had the pleasure of knowing for years, some I have even had the honor of meeting in real life. All of these women are amazing and inspire me on a weekly basis with their words. They are women I admire and hope to one day have the pleasure of hugging in real life.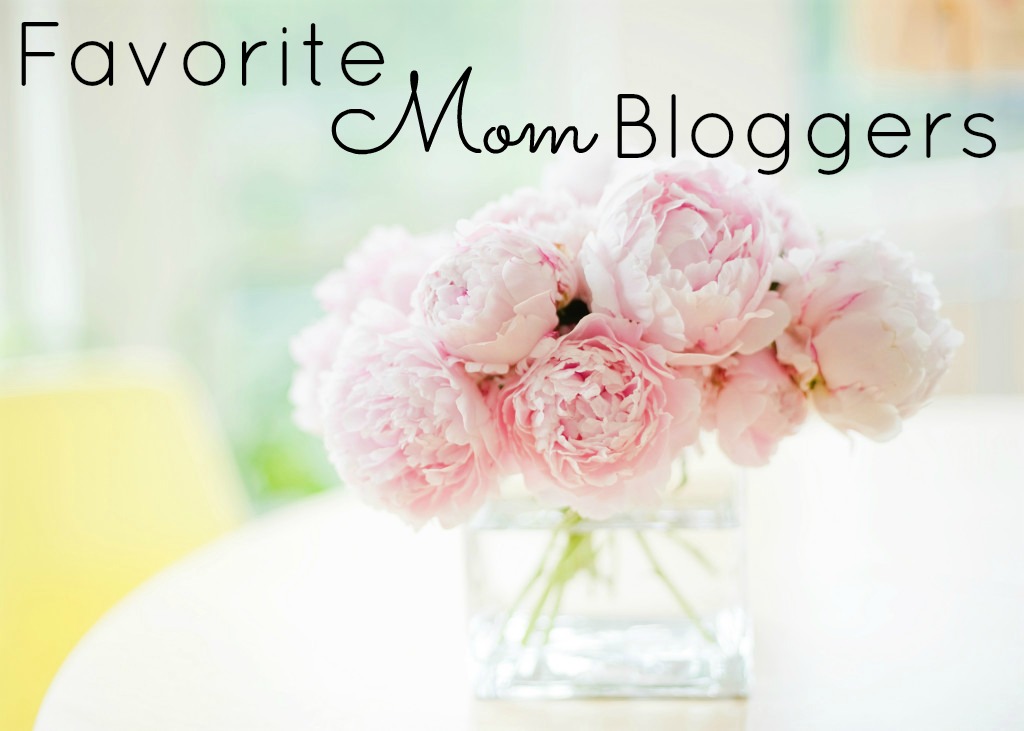 Meet The Sullivans – Colleen is quickly becoming one of my favorite mama bloggers. Her little boy Owen is too precious for words and she documents their lives, shares some AMAZING recipes and her gorgeous photography on her blog. I have big, BIG plans for testing out her Peach, Mango, Pineapple Sangria this weekend.
I Love You More Than Carrots – I have been a loyal follower of AP's blog for several years now. Her way with words and her quick wit and humor, have had her on my favorite bloggers list for some time. I can always count on her to make me laugh, be honest and have a TON of precious pictures of her 3, yes I said THREE, precious little gents. I love this post for diaper bag must haves for kids under 4!
In This Wonderful Life – Megan is another new favorite of mine, and a fellow twin mom to precious boy/girl twins as well as the mama to one sweet angel baby in heaven. She documents her precious families life and shares recipes and party DIY's. I am loving this You Are My Sunshine Baby Shower she hosted for one of her friends that she met through blogging!
The Busy Budgeting Mama – Natalie is another mama I have admired and looked up to for awhile now. I always find such inspiration when I visit her site. Her blog has everything my mama heart could want. Amazing pictures, fun videos, cute kids, recipes, encouragement, DIY's, tutorials on editing iphone photos and so much more.
Extraordinary Mommy – Danielle is the real deal mamas. If there was ever a mama that helped light a fire within me and inspire me to reach for my goals and dreams, Danielle is that mama. Danielle is a mama, published author, she travels the country speaking and inspiring women. Her blog offers something for every woman and I really can not say enough about the amazing woman that she is. I for one am eager to get my hands on her book Social Media Engagement for Dummies, because, well…..DUH!
Seven Graces – Kristy is a mama that I have had the pleasure of meeting in real life and I can assure you she is just as gorgeous and amazing in person. Kristy shares her family, her faith, and pictures of her beautiful daughter Charlotte who I can not get enough of. Seriously, her smile melts my heart. I am loving her latest post A Day In The Life, because this mama is one busy lady who inspires me on a weekly basis.
So there you have it ladies, some amazing women who are sure to inspire, encourage and make you laugh. I have no doubt that if you check them out, they will quickly become some of your favorites too.