Oh mamas, do I have a treat for you today.
You are going to want to run to your local grocery store and pick up the ingredients for this dish STAT!
It is sooooooo stinkin' good.
My baby brother turned 29 over the weekend and so we had a little cookout to celebrate.
My husband had been asking recently for my pasta salad, but I was in the mood for something different and to shake things up a little.
When I came across the recipe, I knew I needed to give it a whirl.
Both my brother and husband are usually more into the meat vs the pasta salad whenever we cook out, and so when I handed them each their plate they both looked at me the way my kids do when I hand them a plate full of vegetables.
It took one bite though for them to start asking all kinds of questions.
"What's in this"?
"Where did you find this recipe"?
"Is there more"??
I knew it was a hit!
SO, what exactly is in this amazing pasta salad??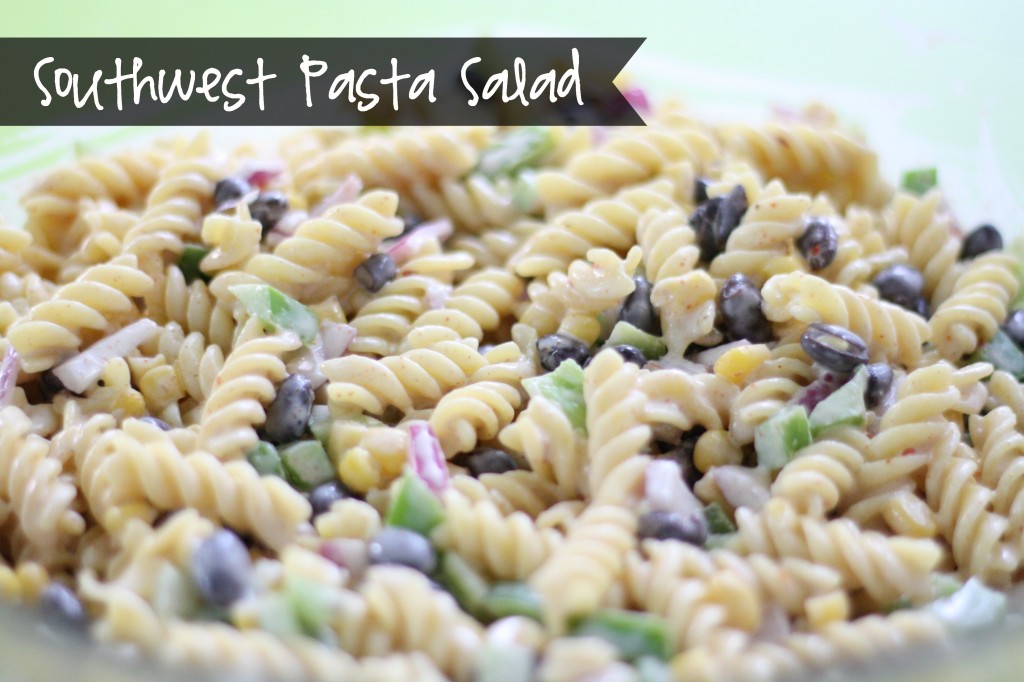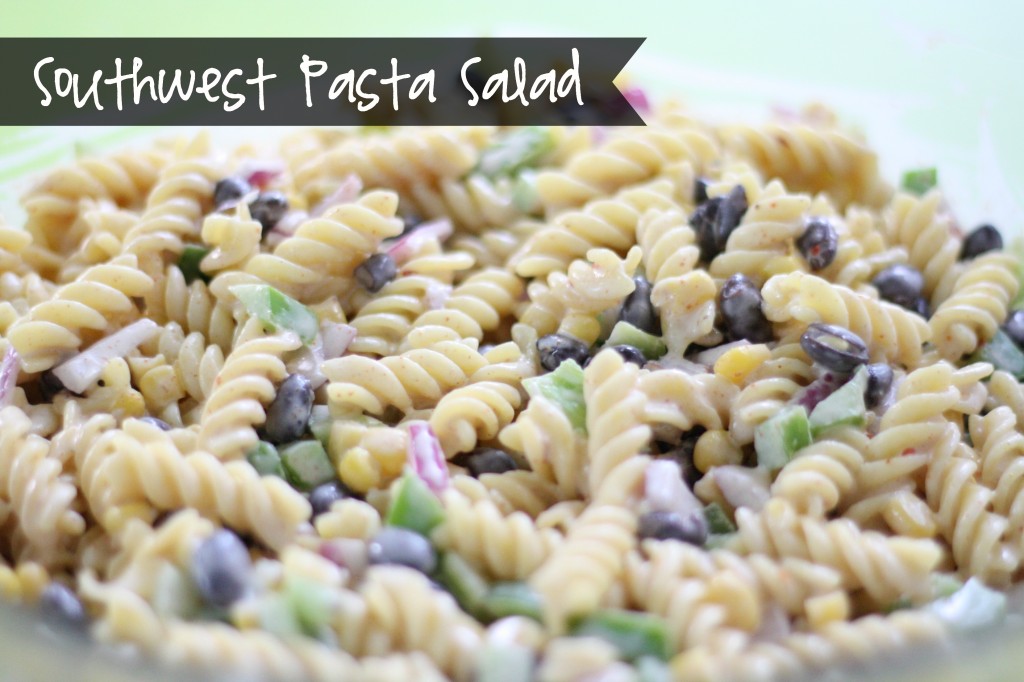 Southwest Pasta Salad:
original recipe from Blissful Roots
1 box spiral pasta (cooked and drained)
1 can black beans (rinsed and drained)
1 can corn (drained)
1/2 red onion (diced)
2 Roma tomatoes (diced)
1/2 green papper (diced)
1 cup mayonaise
1 cup buttermilk
1 package Hidden Valley Fiesta Ranch (the fiesta ranch makes the salad so no substitutes)
While pasta is cooking, mix together mayo, buttermilk and ranch packet and stir. Chop your veggies and drain and rinse the corn and black beans. Once the pasta has been drained and cooled add in the veggies and then fold in the ranch mixture. Allow pasta to chill. Serve cold.
It is that easy ladies. Super quick to throw together and it was the perfect side to our burgers. Really the possibilities are endless. It also keeps really well. My husband brought leftovers to school the next day and said it was even better than the night before.
A must try for your Summer BBQ's and picnics.