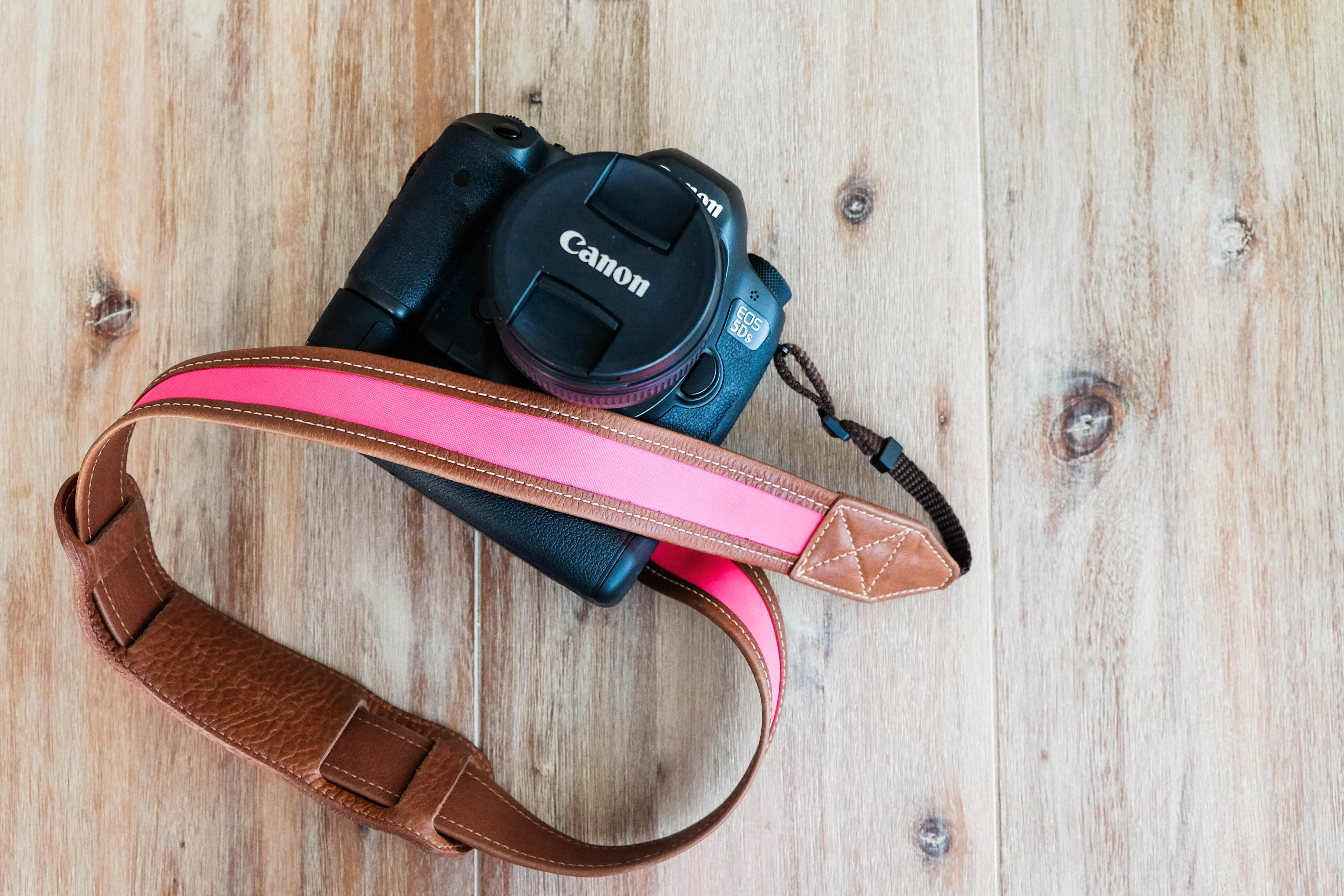 Congratulations! You just bought your first dSLR camera! … Now what?! Today's post is for all the mom-tographers (mom photographers) out there- yes, you! Whether you're simply wanting to capture action shots of your kiddos playing around at home or taking your photography skills to the next level and building a business, I'm sharing three things to help you learn your camera and that will help you to truly enjoy your new baby.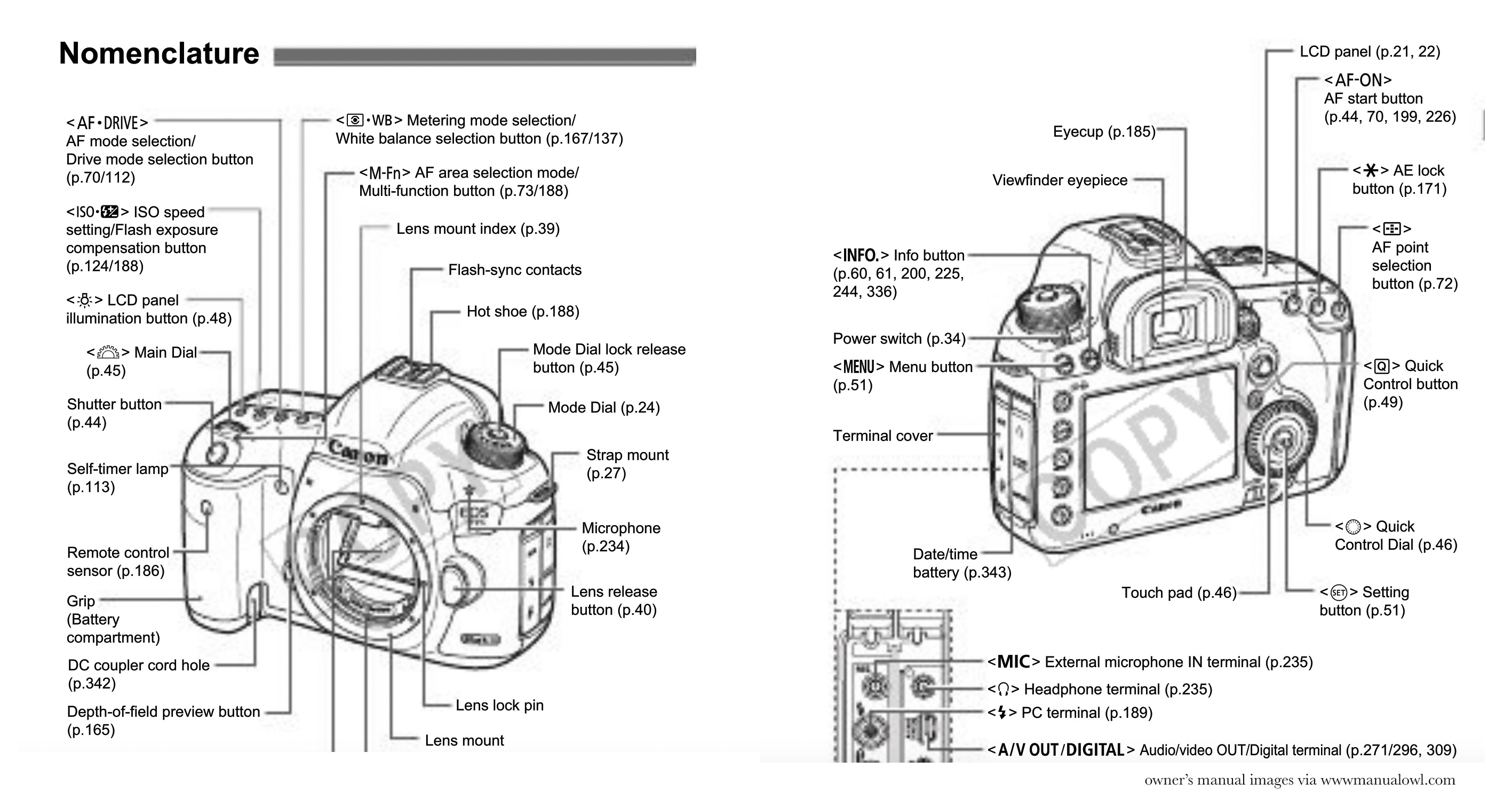 The first thing to do with your new camera is to read the owner's manual. Yes, read it. Put the kids to bed, pour a glass of wine and curl up on the sofa with your new reading material. Is it boring? Eh, maybe. Is it a waste of time? Absolutely not! Skimming through your owner's manual will get you familiar with your new camera, and you'll be able to find things like "white balance", automatic focus options, and facial tracking options much faster, and this is great especially when you're in a quick!-must-shoot-now moment. Many newer cameras have wifi built-in to directly share with your phone (hello awesome and instant photos for Insta!), and linking your camera to your phone is a feature you need to know how to use. Can't find your owner's manual? Try using Manual Owl online to find a copy of your camera's manual as a digital download.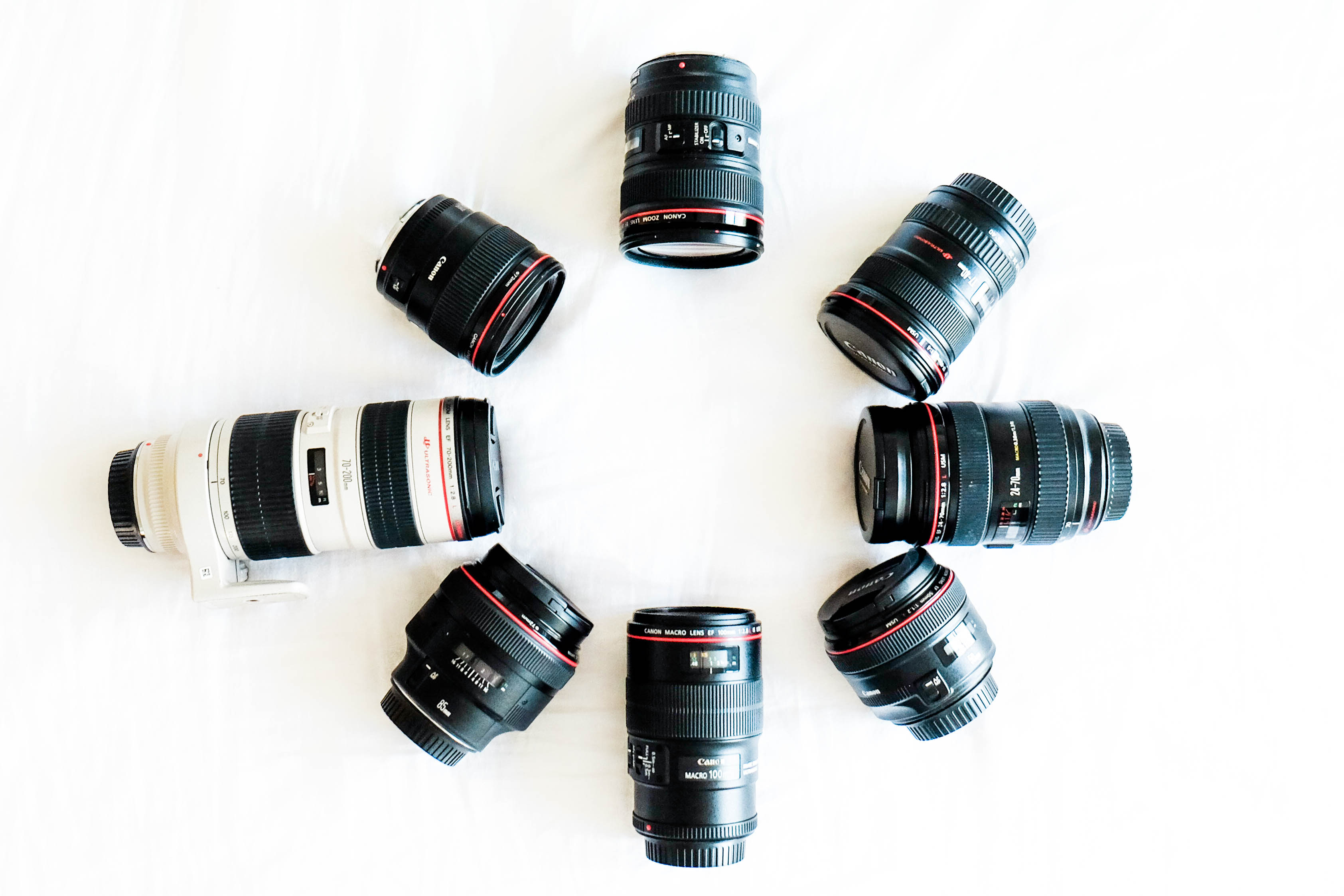 Please note: I use Canon lenses dSLRs, so the lenses that I recommend will be based on Canon but I will gladly answer any questions about Nikon lenses!
Your shiny new camera came with a lens, and most likely came with an 18-55mm f/3.5-5.6 zoom lens (or something similar). While it is a "free" lens, do yourself a huge favor and upgrade your stock lens (the one that came with the camera). Many stock lenses have very basic technology, and normally don't have an f/* low enough to get a photo with a bokeh or blurry background.
I recommend getting one prime lens and one zoom lens to have a little variety. Prime lenses are my favorite, to be honest, and they are the lenses that I use most of the time during portrait sessions. Every lens has a positive and a negative; prime lenses are fixed lenses, meaning that they have no zoom capabilities; where you are standing directly affects what your shot will look like. If your subject is too far away, you need to move closer. The positive with prime lenses is that their f/ is usually much lower than a zoom lens, so your depth of field will be smaller (read: you'll have professional-like blurry background photos! ). Want to try it before you buy it? You can rent the 50mm f/1.4 here.
When it comes to zoom lenses, there are so many options out there: 18-55mm, 18-135mm, 24-70mm… the options are nearly endless! So, what's the best option? Well, if you're using your camera to capture your little ones playing in a soccer game or playing in the sprinkler in the front yard, I'd really recommend you get the 24-105mm f/3.5-5.6 IS STM. This lens will give you the opportunity to be a decent distance from your subject, and two added bonuses: this lens has an internal stabilizer (IS: to reduce blurry photos from shaky hands) and a stepping motor (STM: silent zooming, perfect for videos). Want to try it before you buy it? You can rent the 24-105mm f/3.5-5.6 IS STM here.
*(f stop number: a number that express aperture, controls depth of field)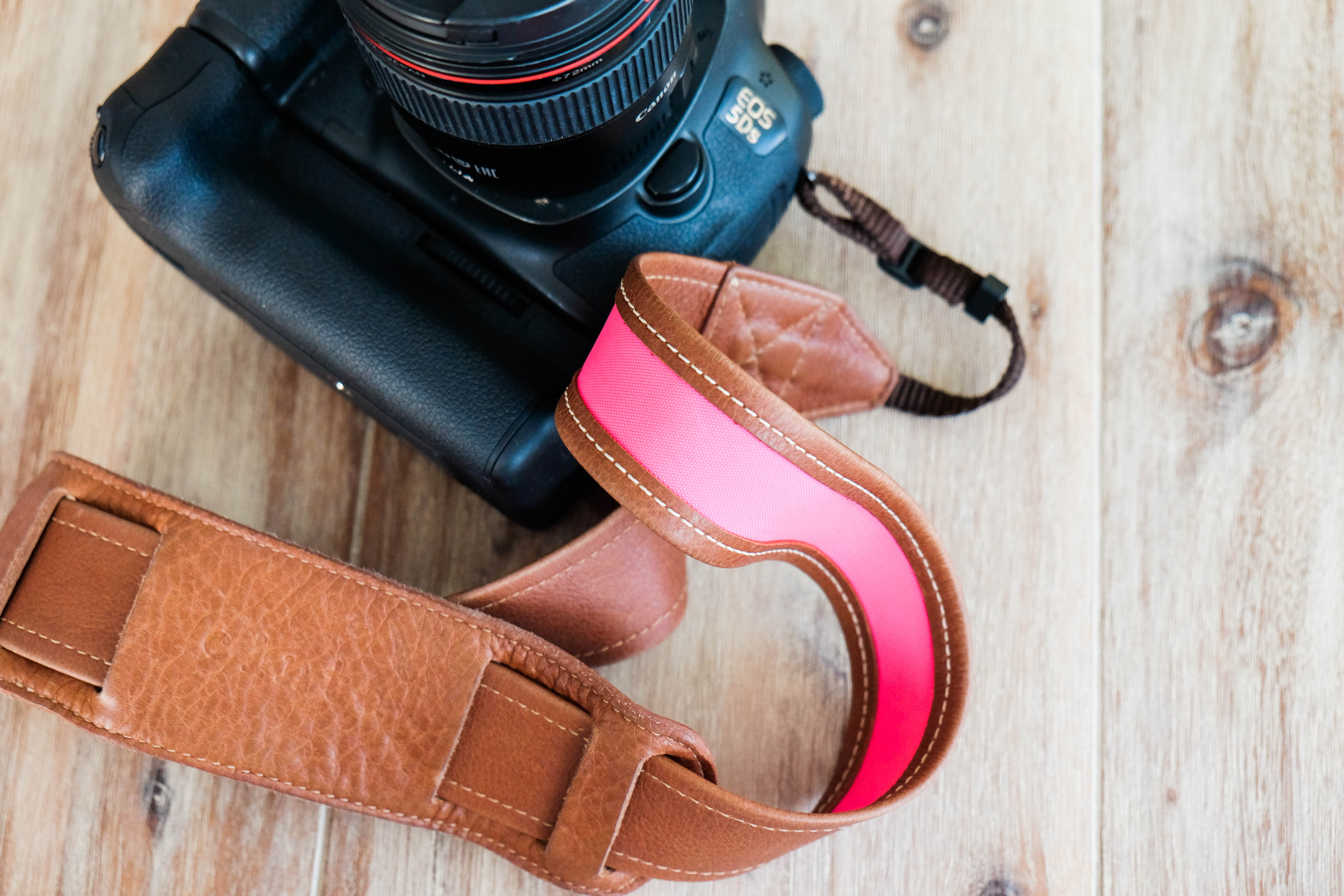 And finally, treat yourself to a few accessories! I cannot tell you how important a good camera strap is- cameras, especially dSLRs, can be incredibly heavy and having a soft but strong strap is absolutely necessary. I shoot weddings that last over eight hours, family portraits that include chasing after little ones, and the strap that I always rely on for these situations is my Shop Cinta "Estilo" camera strap. They come in sixteen different colors and eight different patterns, the straps are real cow hide with water-resistant nylon inserts, and the best part? These straps are proudly made in the USA. These straps are so comfortable, and I've never had any strap rash or seam cutting on my neck. My "Estilo" strap has gotten softer each month, but still has the same strength and durability as the first day I used it. I promise you, they are worth every single penny.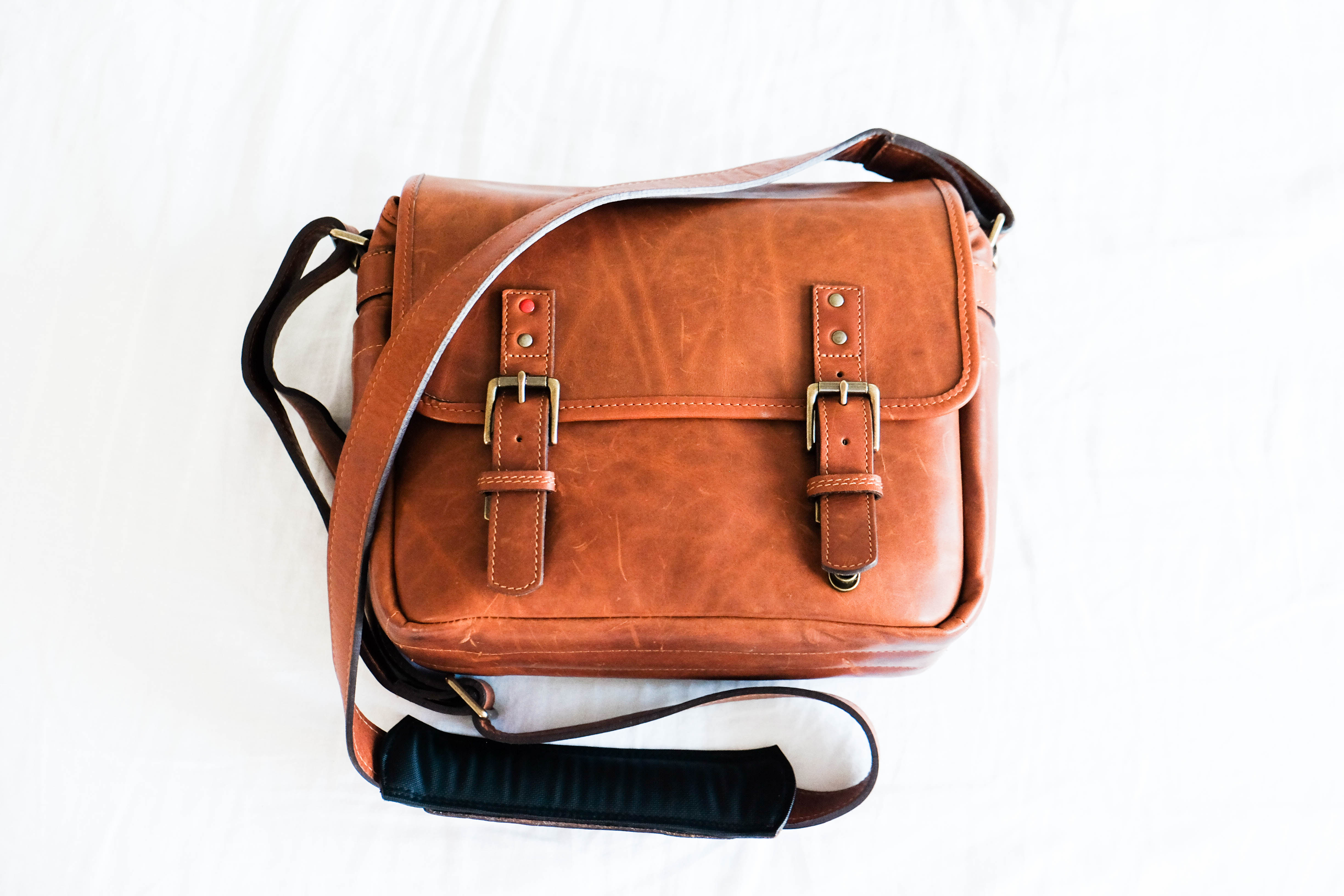 My other must-have accessory is a durable (and stylish) camera bag. I recently purchased the Ona Berlin II bag (pictured above) to hold multiple lenses for weddings, but I really love the Jo Totes Missy Camera Bag. Can we talk about how adorable the mint color is?! I love how this bag looks like a purse, and then surprise! It's a camera bag! pssst… every Jo bag is on sale on their website through August 20th!

So, there you have it! Invest in yourself and in your camera by reading the owner's manual, upgrading the stock lens, and protect your new baby. If you have any questions about camera lenses for Nikon or any questions about your camera, drop me a note! I'd love to hear from you. Thanks for reading today, and I hope you have a wonderful week!