Summer vacation is just days away and apparently mother nature got the memo in Texas because OH. MY. GOSH. it is hot y'all.
We are just getting into June and it is already pretty much unbearable to be outdoors after 10 am. The exception being if you are in the pool or if you, at the very least have a nice cool drink in your hands.
This mama loves her a nice summer cocktail, but during the day when I am caring for the well being of my children and have their tiny grabby hands around and their "mine" mentality not in my favor, I try and keep the beverages child friendly.
My boys are OBSESSED with lemonade. Seriously…they would drink their weight in it if I would let them. I honestly, am not really a fan but I decided this week to try and kick our lemonade game up a notch and try out some different "recipes". Although recipe is a bit of a stretch.
I tried a lot of different variations this last week when just the boys and I have been at home and I finally came up with their favorite. Which, it really shouldn't have come at a surprise as it combines their 3 loves.
Pineapple, Cherries, and Lemonade.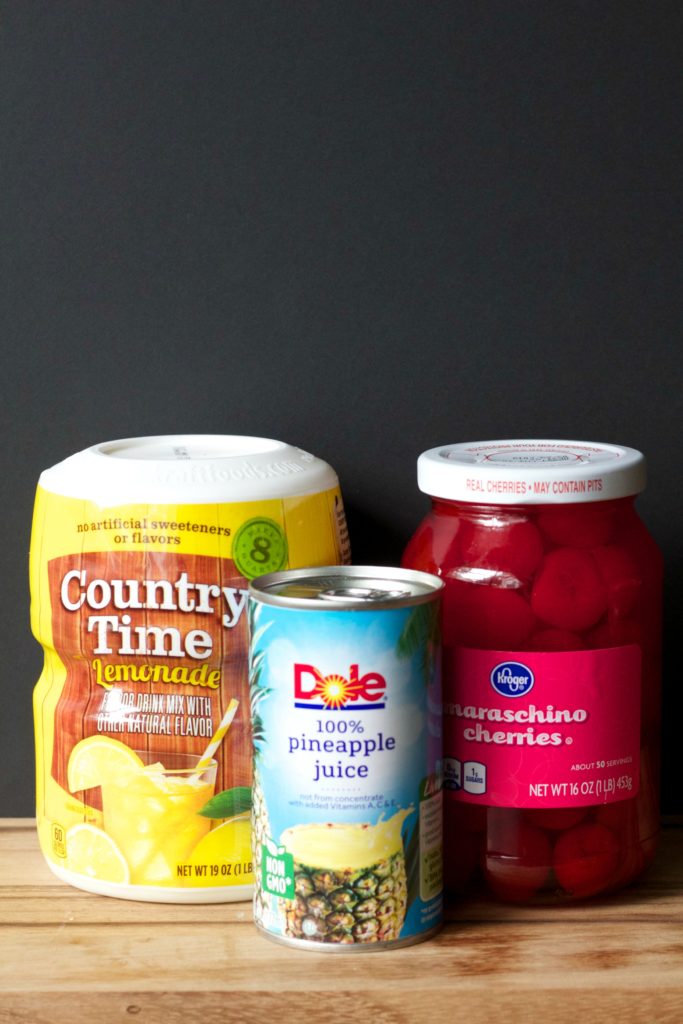 See? Couldn't be easier.
All you will need is:
Lemonade of your choosing (we use Country Time because like I mentioned my boys always want it)
Pineapple Juice
Cherry Juice (you can buy just the juice in the adult beverage aisle, but we had these on hand and it worked just as well)
I am sure you can mix these together in one giant pitcher to bring with you to the neighborhood pool, cookout or beach day. I didn't do that though. I always have a pitcher of the lemonade in my fridge so I just simply added some cherry syrup and pineapple juice into a cup and topped it with lemonade and mixed.
I did up the cuteness factor with their cups, because #blogger. But seriously we got these at a birthday party we recently attended and they were too cute not to.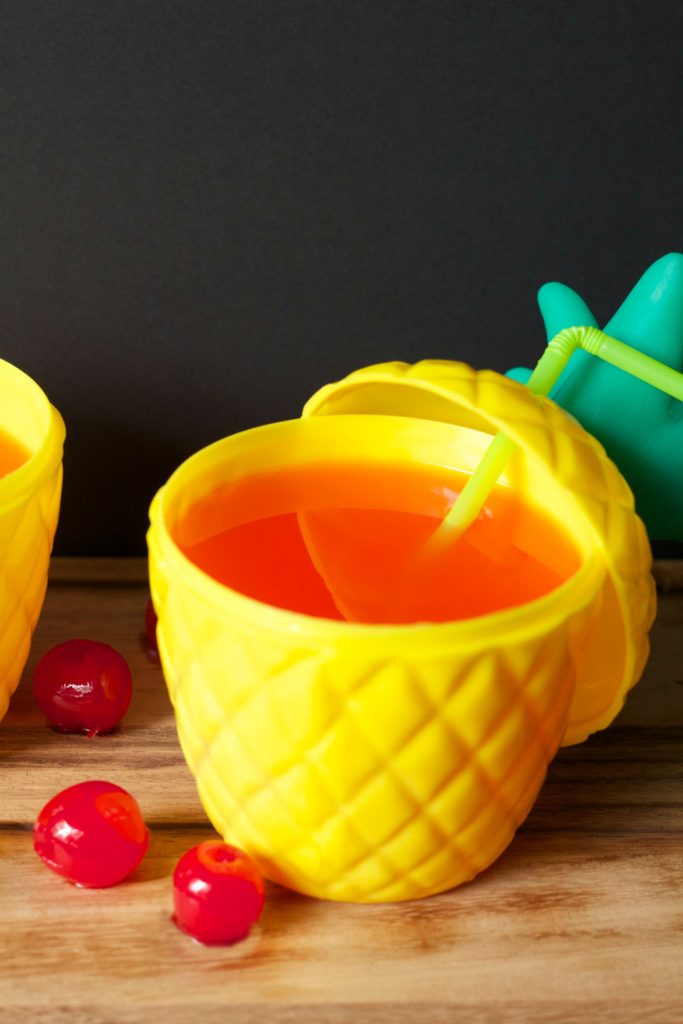 They say a picture is worth a thousand words and I think these show two pretty pleased lemonade lovin' boys.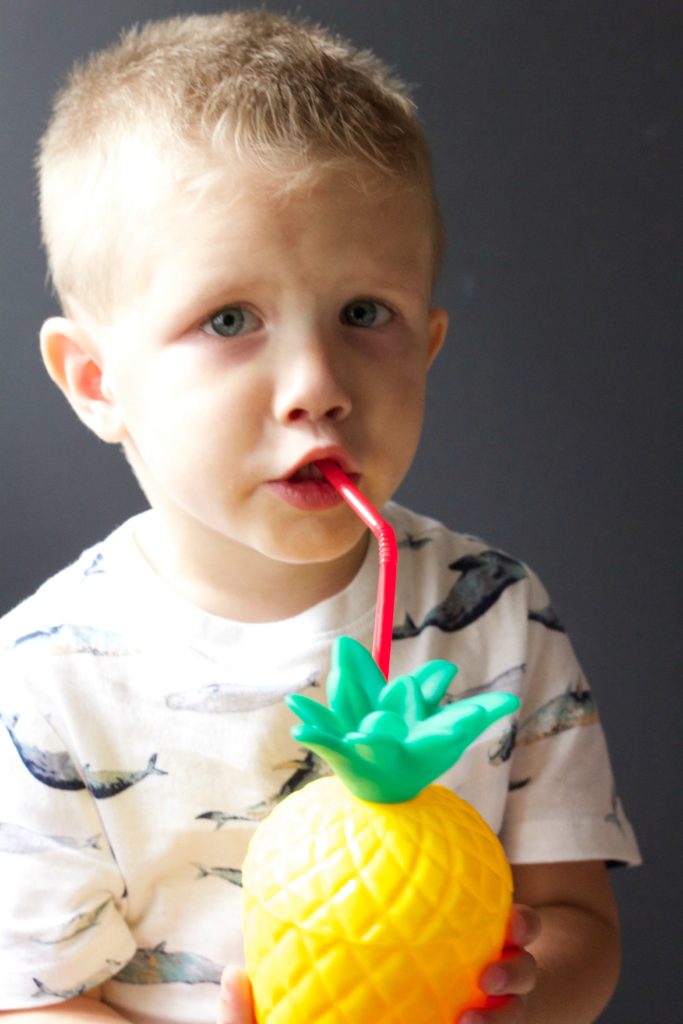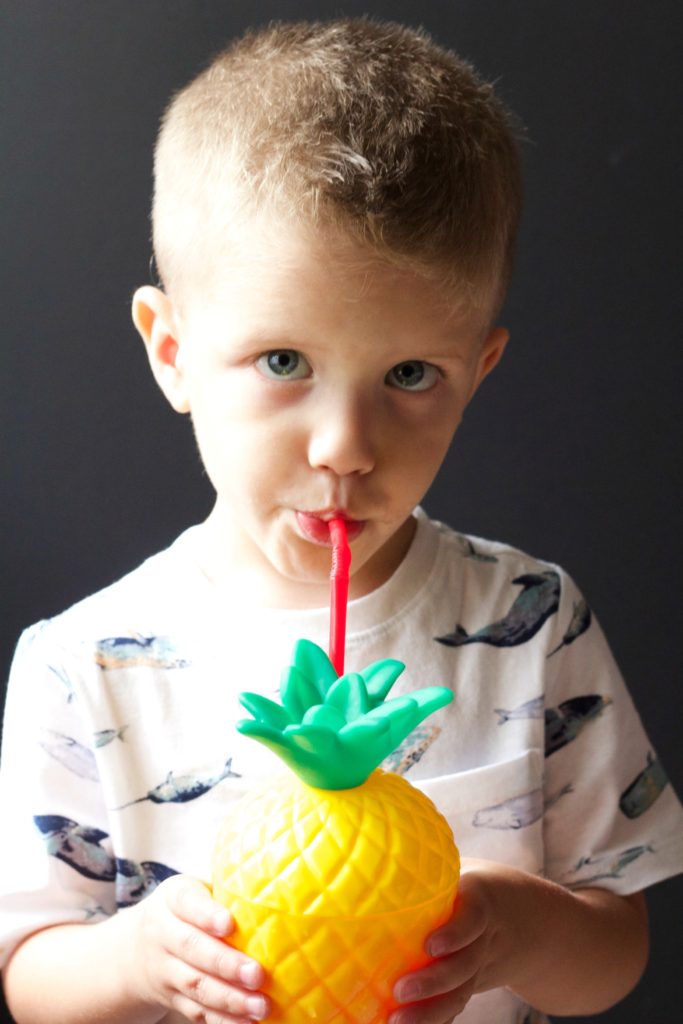 They sucked that Pineapple dry in 2 seconds.
It's quick, it's easy and it's something different and fun. Could be a great afternoon snack for some chalk and bubbles outside. We sipped ours while playing with our DIY Sensory Table in the driveway and it almost had me fooled that it wasn't a fancy grown up drink.
What's your favorite summer time drink?