Remember when you were a kid and all you did was wear sneakers? Oh those were the good ol' days, where you didn't have to worry about your feet getting blisters.
Well mama, I am here to tell you, to dust off those sneakers of yours (not your actually gym shoes though) and that you CAN pair them with your feminine and flirty dress, or even better yet your LBD.
So what are some tricks to pulling off the dress and sneakers trend?
Like I mentioned before, you want to skip your actual gym shoes, not only do those smell bad, but they tend to get too bulky. Now, you don't need to skip all kind of gym shoes, but I would stray away from you asics.
If the idea of wearing your sneakers just doesn't make sense, or you think you will look silly, opt for a monochromatic look so your shoes doesn't stand out, or go for sleek shoes- ones that are simple and chic.
When adding your kicks to your leather skirt, or LBD make sure to choose the right accessories. If you are pairing you kicks with a leather skirt, or even a leather dress try making your accessories a bit more edgy or laid back for that cool girl vibe. If you are going to try to pair your sneakers with a LBD or something fancier opt for lady like pieces like a structured cross body.
If your still wondering how to pull off this look, take a look at my top three favorite looks and how these women pull off this trend! Looks one, two, and three.
Thank you so much for stopping by! I hope you are inspired to give your feet a break and step out the box with your dress and sneakers.
Have a great rest of your week!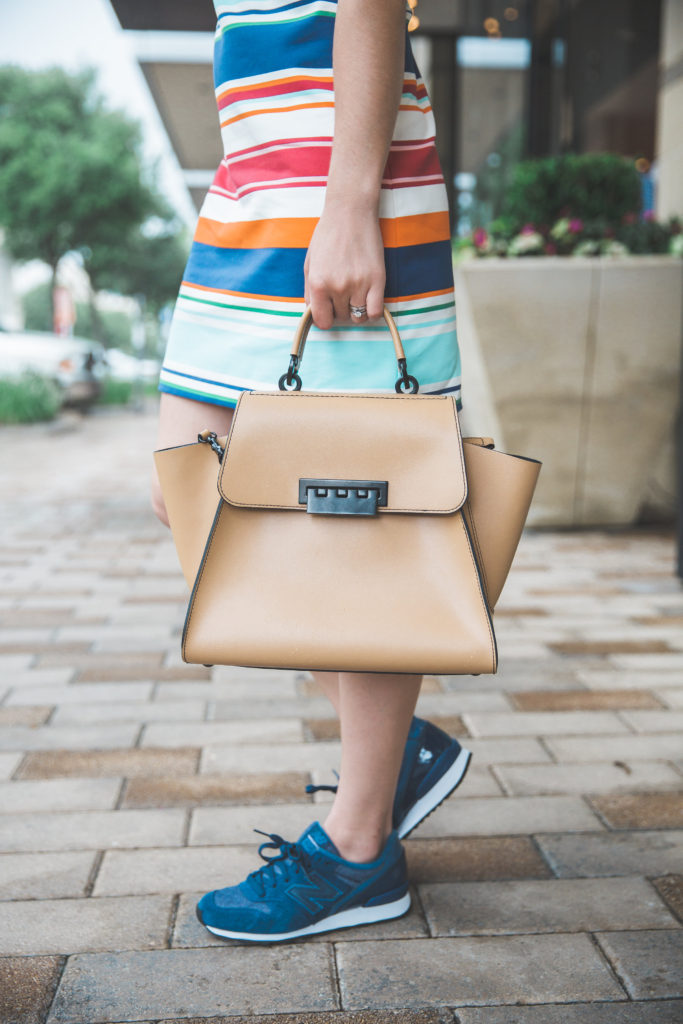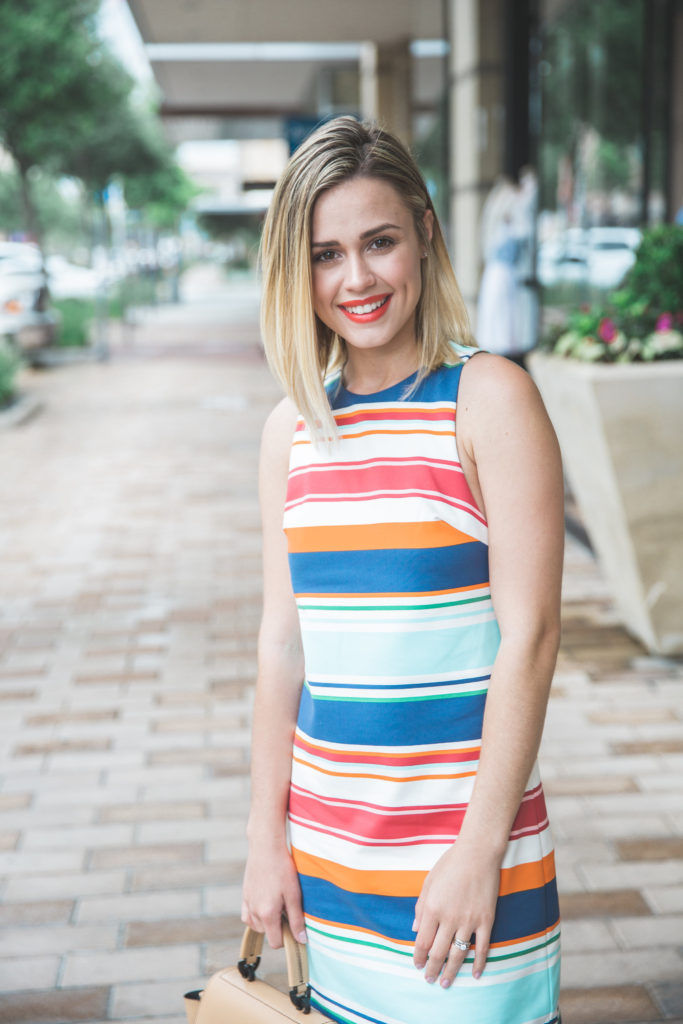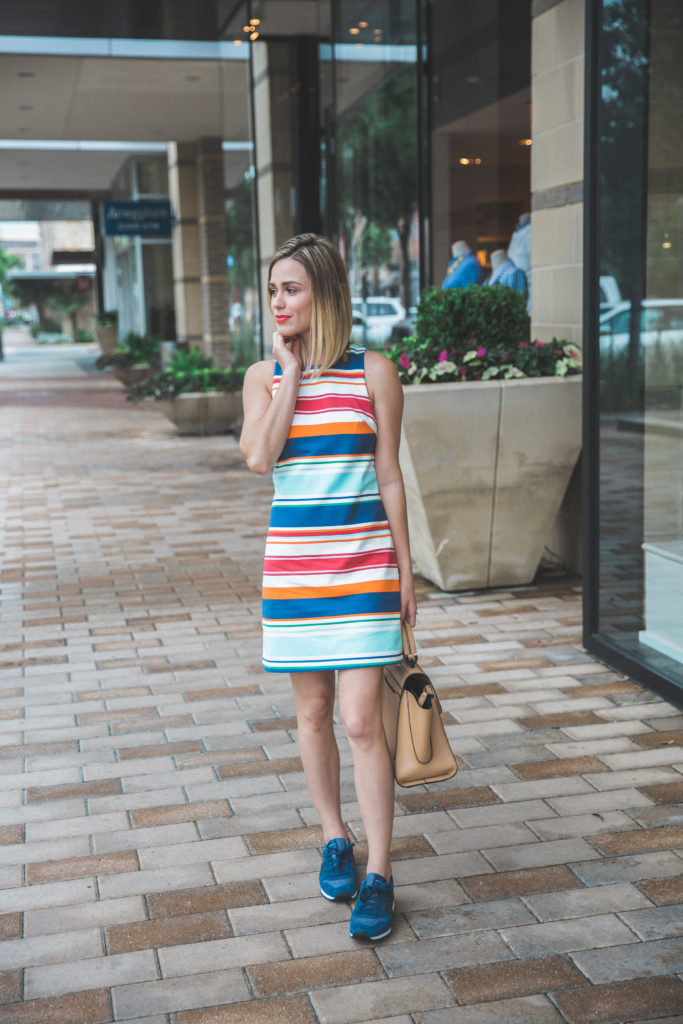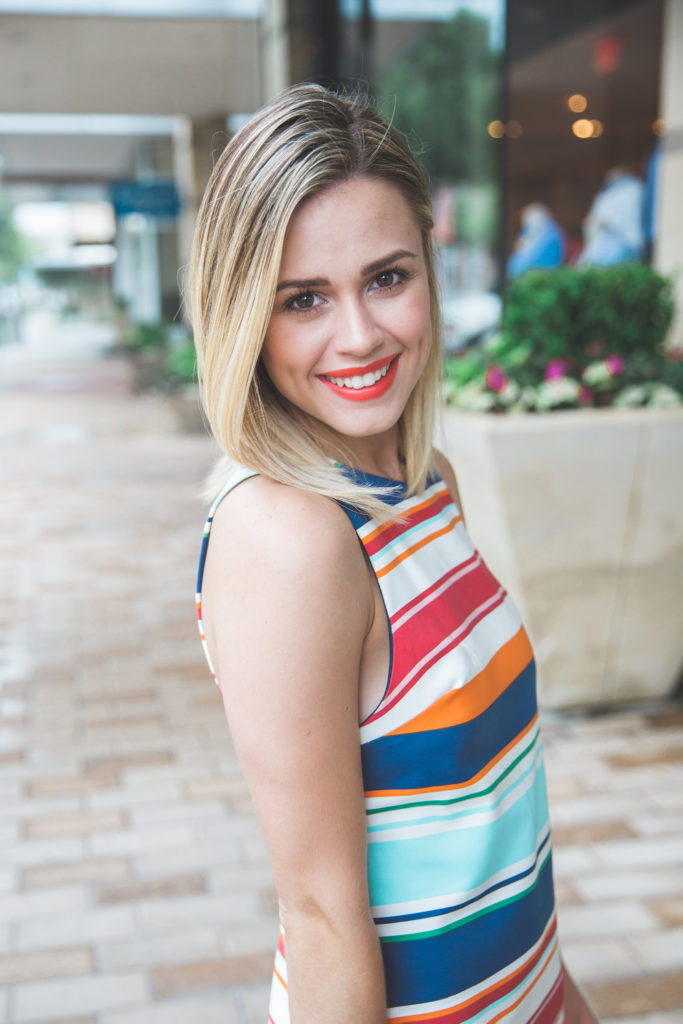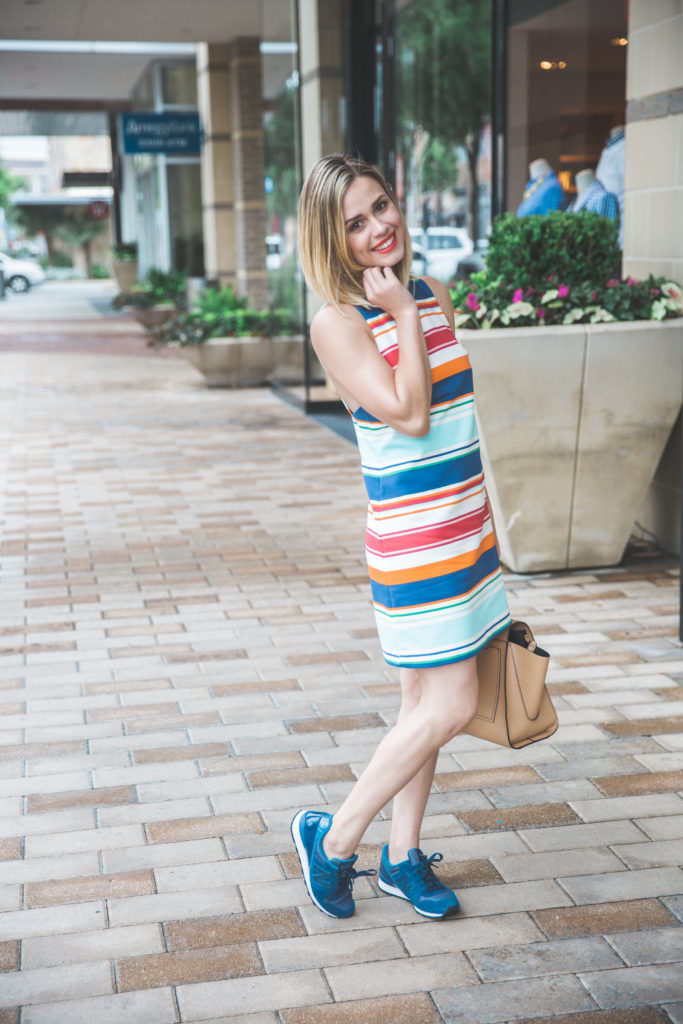 Affiliate links: Dress (under $40)| Sneakers | Bag (similar) | Lip color: 'Marigold'
Photog By Ailee Petrovic