Like most people, a new year is always a fresh start to try and be more mindful about what I put into my body. Breakfast for me is probably my biggest struggle when it comes to eating healthy. I don't know if you know, but getting yourself and four kids ready and out the door is no easy task. No matter how early I wake up and how much I prepare the night before I am always in complete chaos mode before 8 am. Then between the hours of 8:00 and 8:30 am I make 3 different school drop offs and then have to go and teach 14 precious Pre-K kiddos for the remainder of the morning and afternoon. Then I start the 2 hour school pick UP process. Needless to say, I have to be EXTRA mindful about my breakfast because it will fuel my body to get me through those exhausting and yet fun and rewarding hours.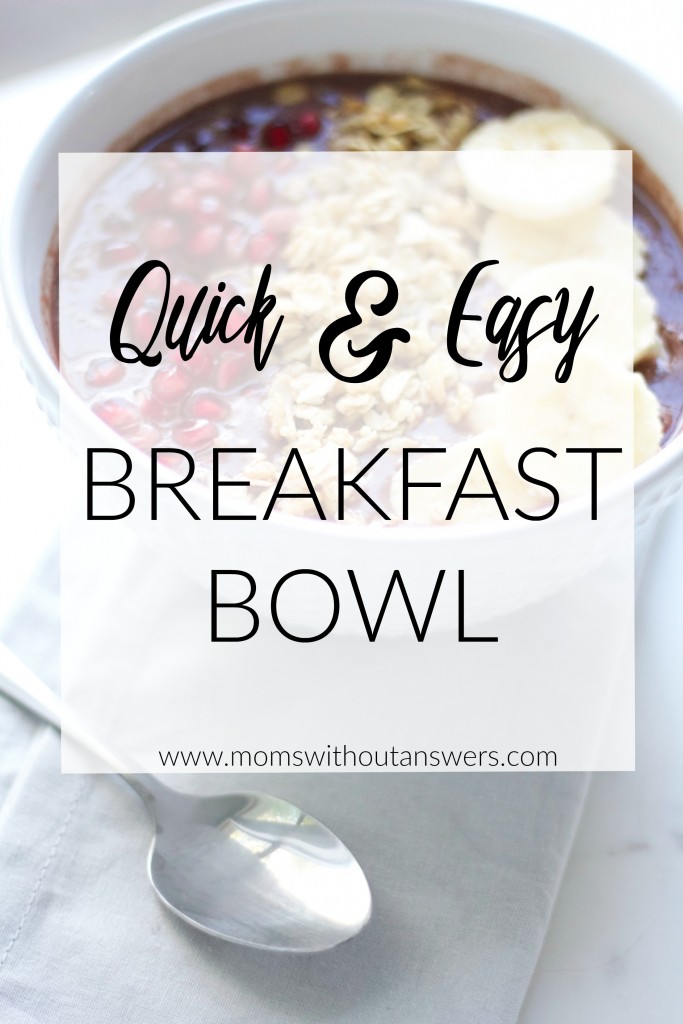 I have been wanting to try breakfast bowls for what seems like forever now. I have never been a smoothie person as I prefer to eat my breakfast vs. drinking it. When Acai bowls became all the rage, I was super intrigued. Problem was I couldn't find it anywhere. My Costco was always out and Amazon wanted like $30+ for a small frozen packet. I was randomly strolling the frozen food section of Costco this past weekend (ranks next to Target as one of Mama's Happy Places) and there they were.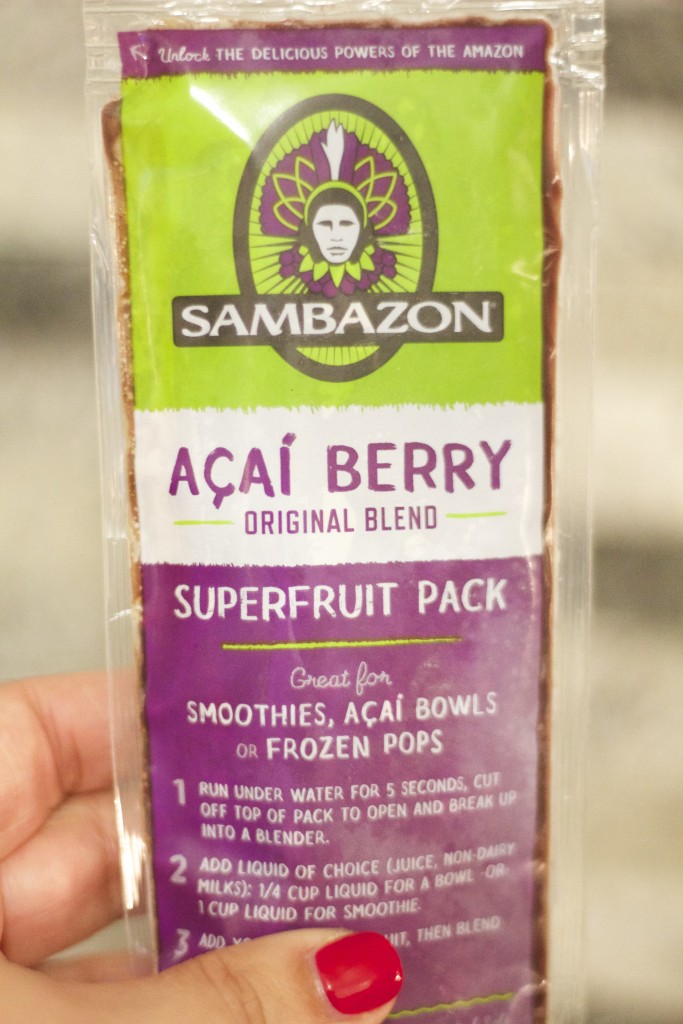 I was so excited I may have totally wiped them out. I couldn't stop squealing and was so eager to get home and finally test it out.
It did not disappoint.
I LOVE these breakfast bowls because they are quick and easy….seriously less than 5 minutes to assemble. And they can be customized to fit your preference and it doesn't have to be the same ol' same ol' morning after morning.
It's the simplest thing ever and the pay off is both gorgeous and delicious.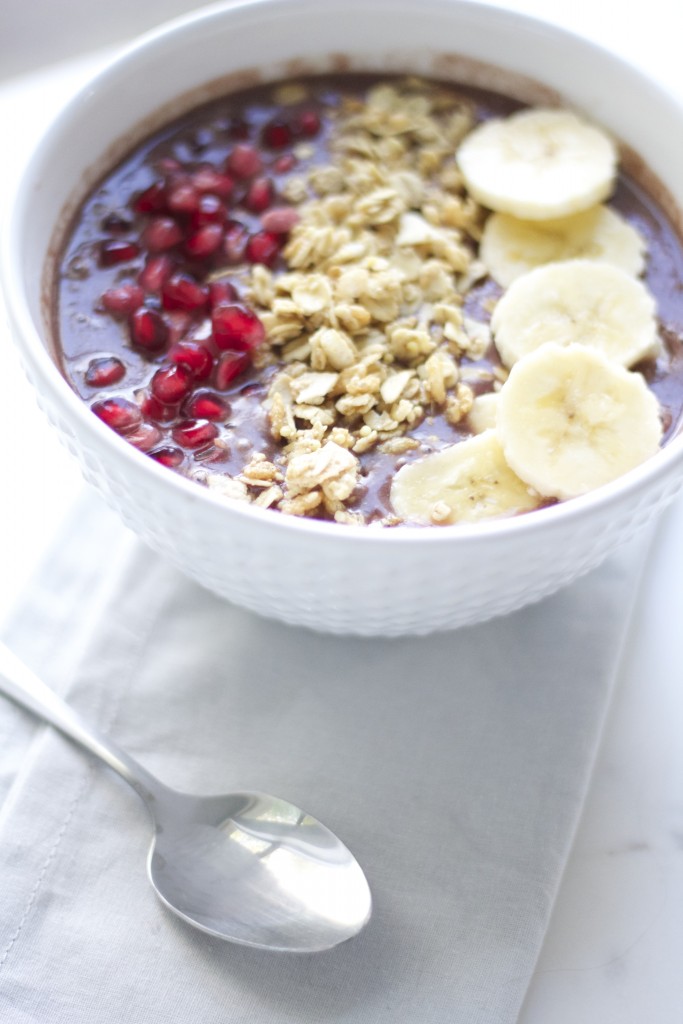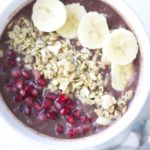 Print Recipe
Breakfast Bowl
Also known as an Acai Bowl or Smoothie Bowl
Ingredients
2

packets frozen Acai berries

1

ripe Banana

1/4

cup

apple juice or milk

depending on your preference
Instructions
Place all ingredients in a blender and blend until smooth. Pour into bowl and top with granola and fresh fruit of your choosing.
I have been enjoying changing up the toppings each morning to change it up. Kiwi and Strawberries are quite a delicious addition. Like I said though, the possibilities are endless.
What are some of your go to easy breakfasts? Have you ever tried a breakfast bowl?