If we have ever met in real life then chances are at some point in the conversation I either 1) quoted friends or 2) pledged my undying LOVE for the show.
I own every season. I watch it EVERY. SINGLE. DAY when it reruns on one of it's countless syndicated channels. I love it. Monica Geller is my spirit animal. #truestory
For those of you that may not realize just how awesome FRIENDS really is (I refuse to say was….it will always rank as my favorite TV Show of all time) I compiled a list of life lessons that the Central Perk Gang has taught me over the years….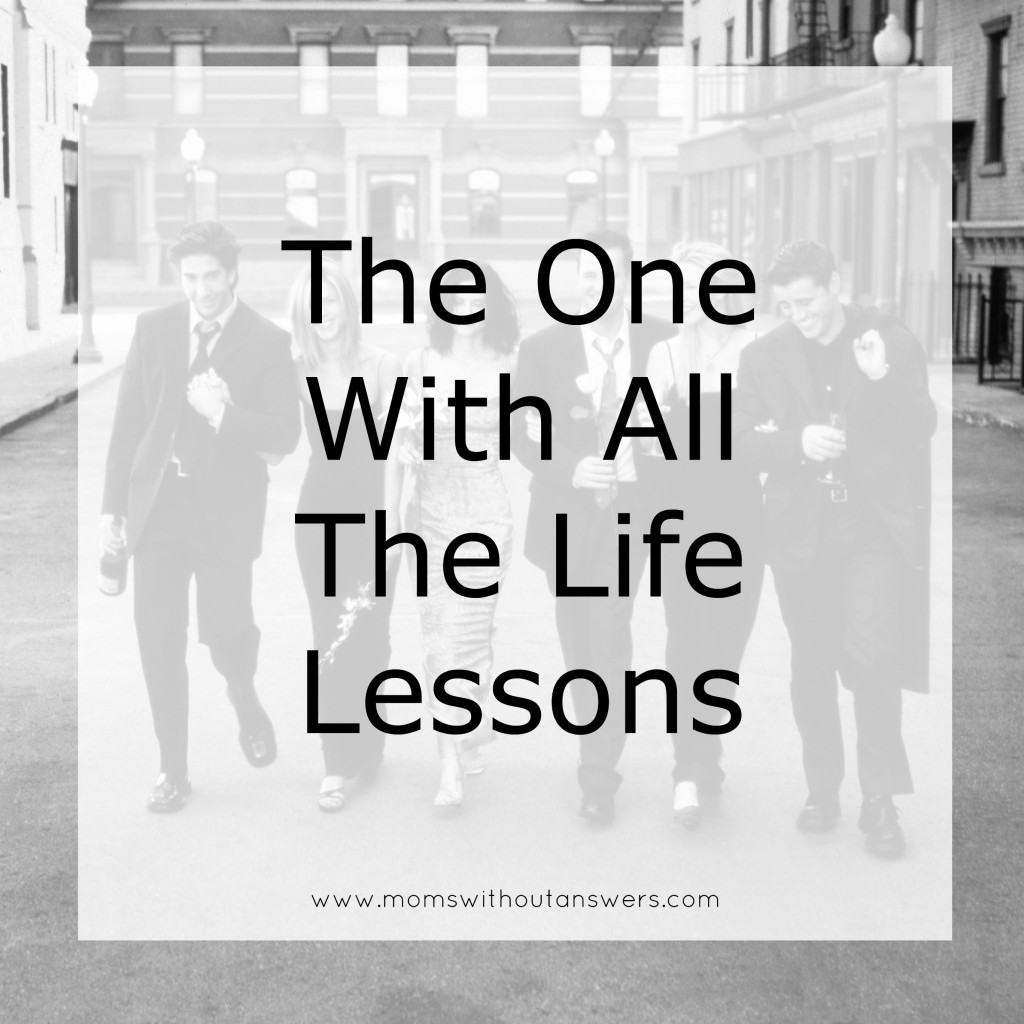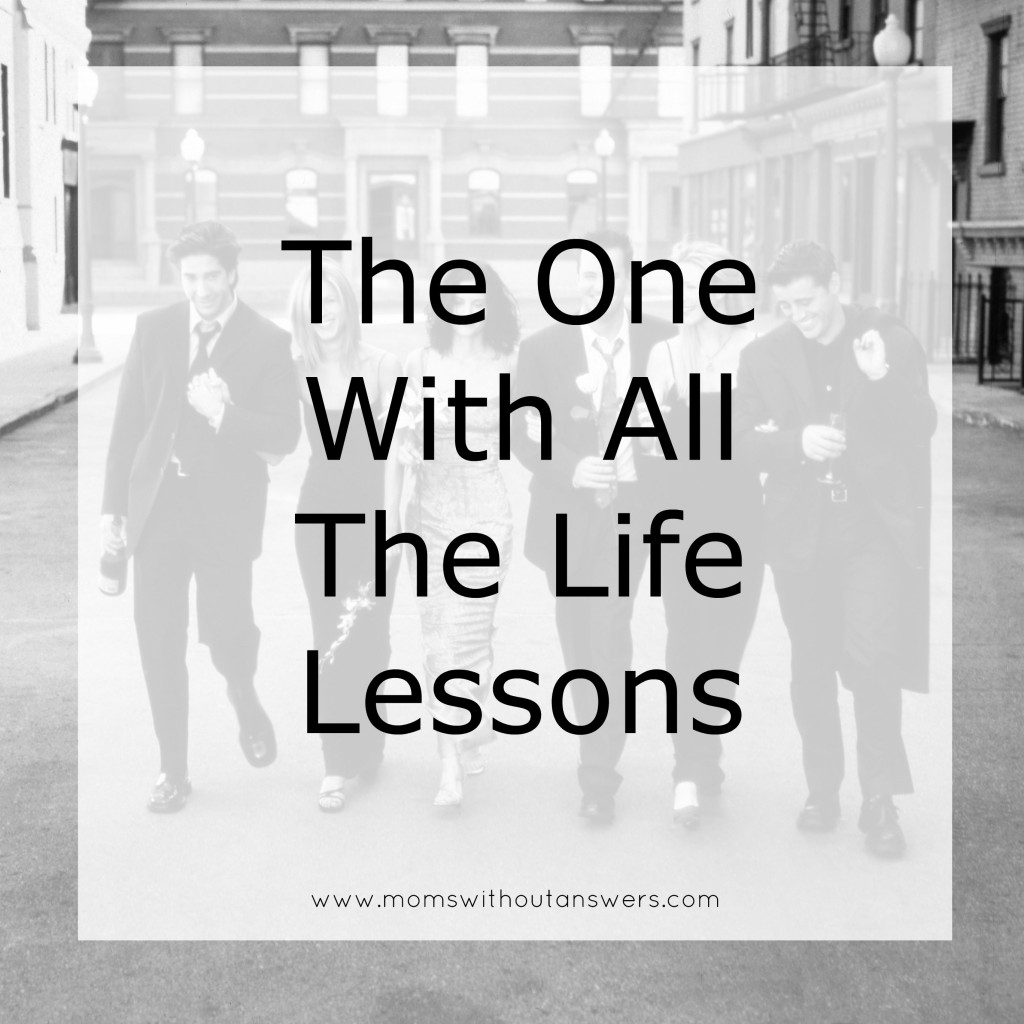 I call the list, The One With All The Life Lessons, and if you don't get that reference alone then chances are you haven't watched enough Friends.
1) You should never be afraid to say what you are really feeling
3) The right way to play rock, paper, scissors 
4) Communication is the most important thing in a relationship
5) How to soothe a crying baby
6) Love is always worth fighting for
7) Some people have an ear for foreign languages. Some do not. 
8) Beauty comes in all shapes and sizes
9) Well, um…..SEVEN
10) When helping someone move, always remember….
I mean clearly I wouldn't be the woman I am today without all these super applicable life lessons.
Thanks Friends.
Where are all my Friends fans? Leave a comment with your favorite Friends quote.