If this was a Friends episode, it would be called The One With All the Pumpkin.
OH. MY. YUM.
Any good Texas girl knows two things, 1) That Fall doesn't exist in Texas and 2) That you can trick your brain into thinking it is fall by eating all the pumpkin things!
It's kind of like Field Of Dreams…. except in this case it's "If you eat it, Fall will come".
And that's just what I plan to do…..
Thanks to Trader Joe's, I am about to rock your Pumpkin lovin' world.
Last year I ventured into Trader Joe's and discovered my love for a few of their Pumpkin things. And then I went back for more, and then I went back again. I would not stop until I had tried it all. So this year, the weather dropped below 100 and I was like "Oh haaaaayyyyy, it's time for Fall y'all" and then I promptly drove to Trader Joe's to buy all the pumpkin.
There are way more pumpkin items than what's on this list, but this is the best of the best in my opinion, so if you are a Trader Joe's newbie (um hello, where have you been hiding) then this roundup will be a perfect starting place. This is my Top 10 Pumpkin Must Haves From Trader Joe's.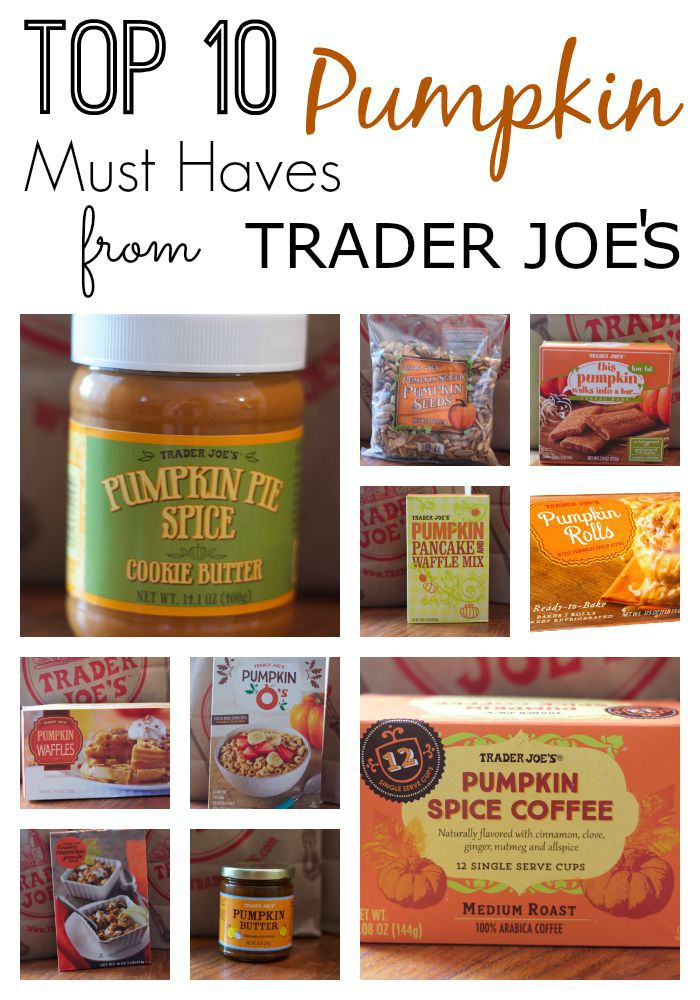 1.) Pumpkin Butter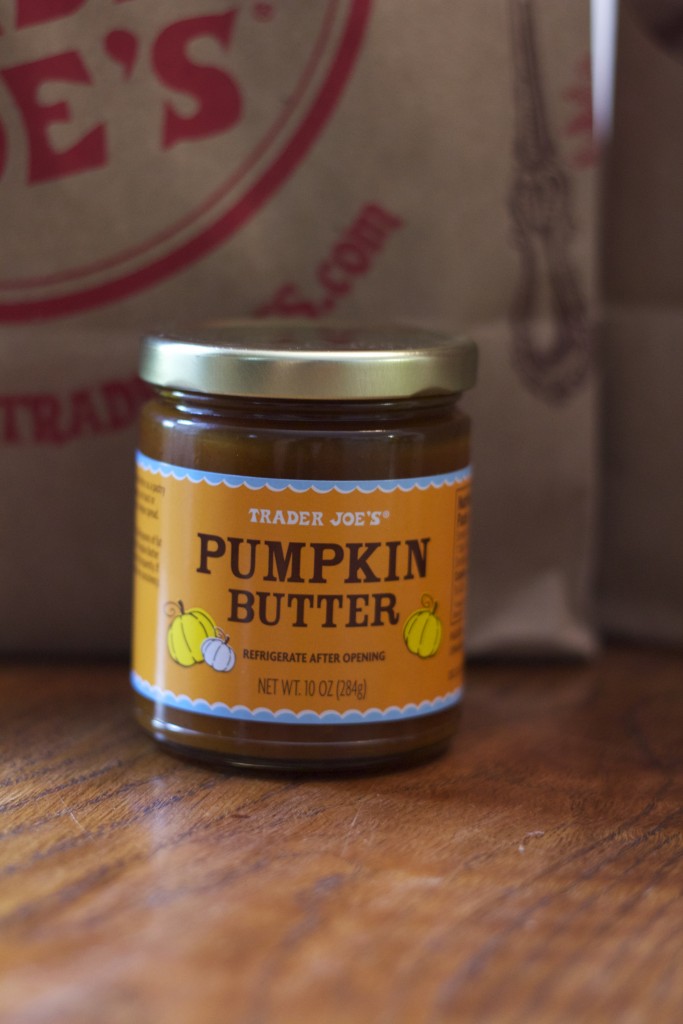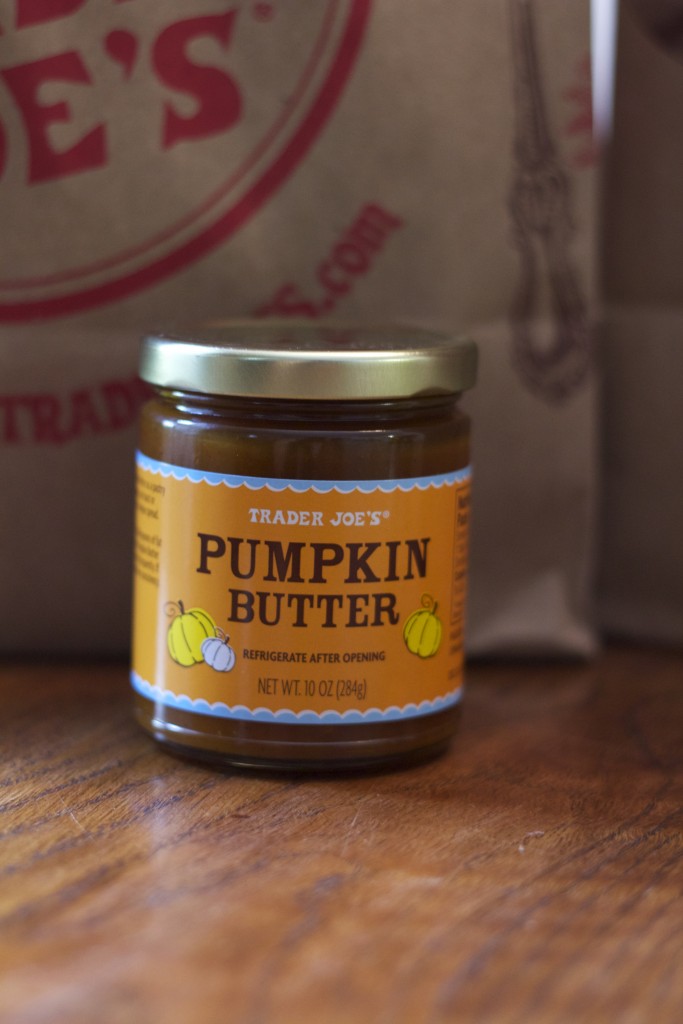 You need it in your life. Spread it on toast, kick your french toast bake up into Fall gear, or just lick it right out of the jar….no worries I wouldn't judge.
2.) Pumpkin Waffles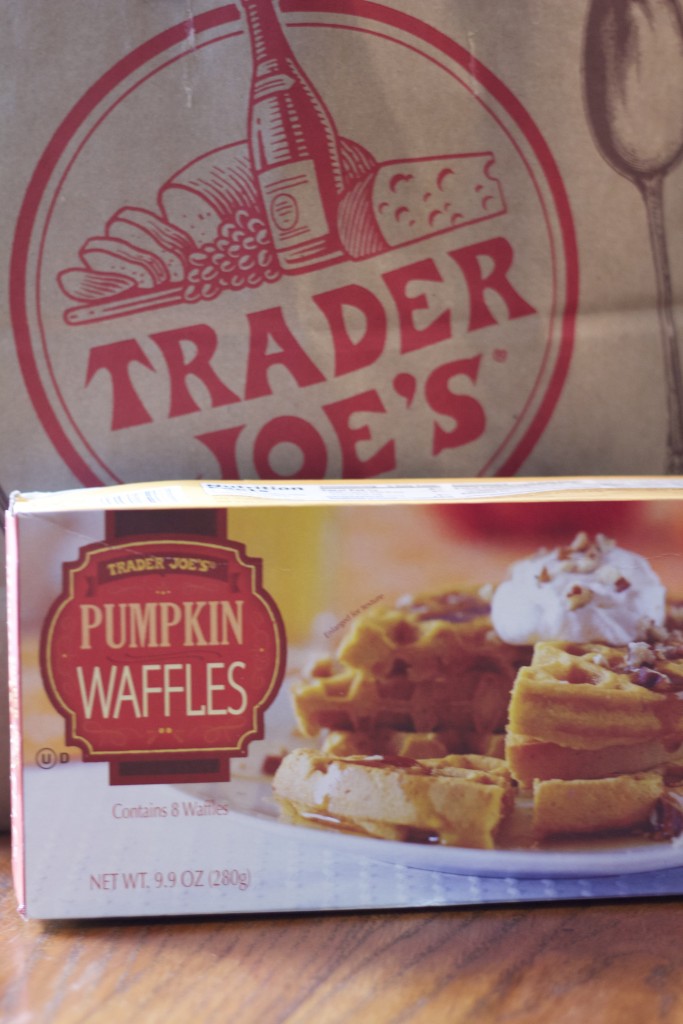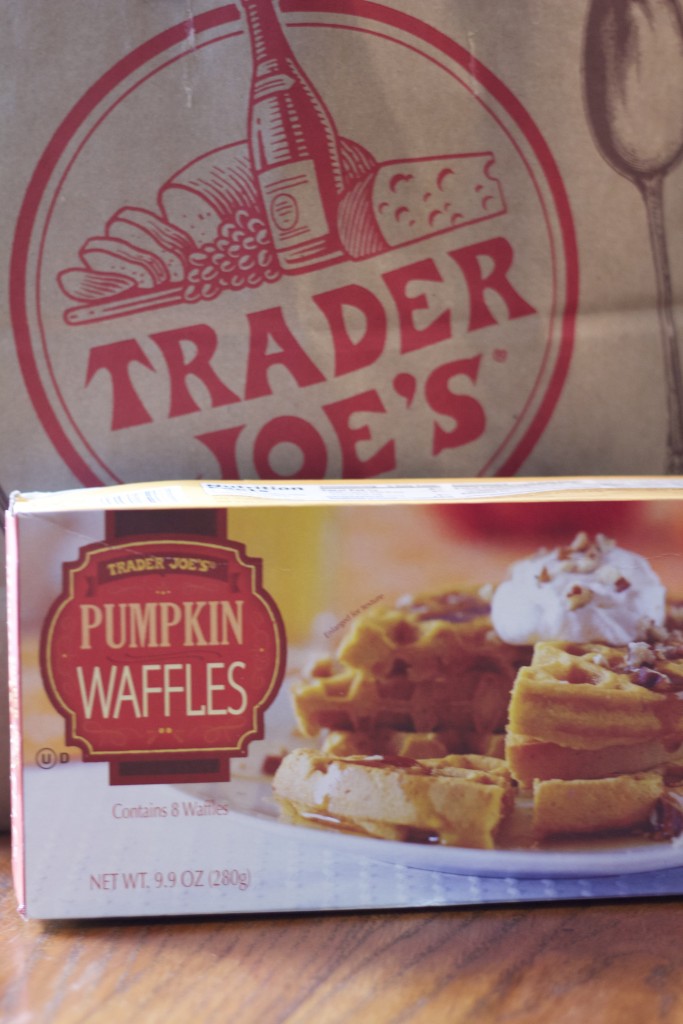 I won't lie, I bought FIVE boxes of these. My kiddos LOVE them (because their mama is raising them right) and they are frozen so they keep well. They are perfect for a quick weekday breakfast. Add some of that pumpkin butter on top and a little syrup and you will be in Pumpkin heaven!
3.) Pumpkin Spiced Pumpkin Seeds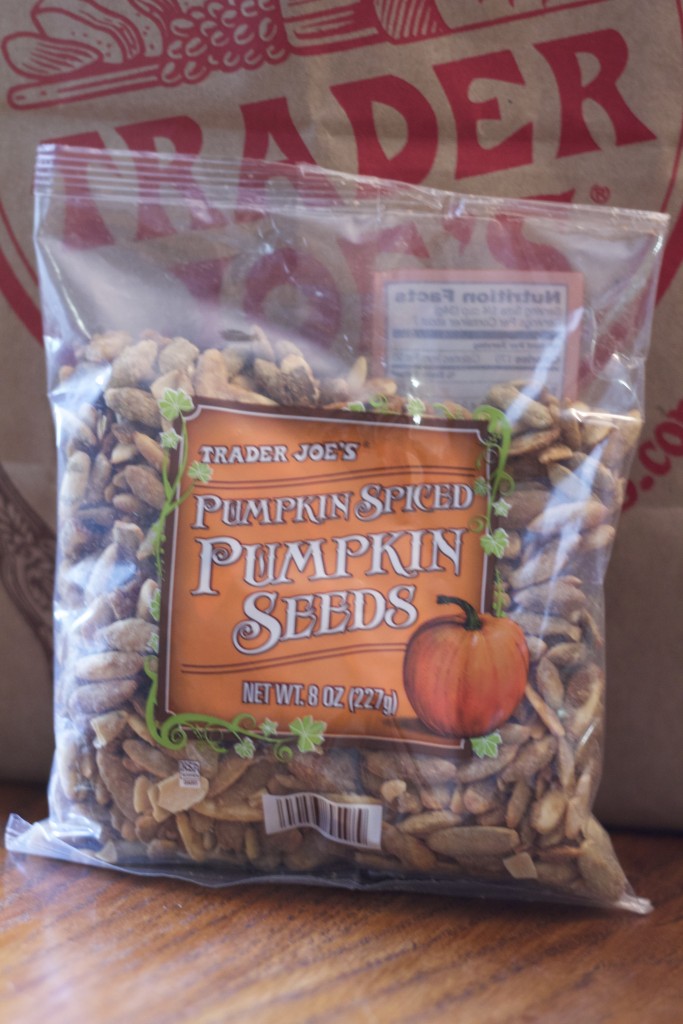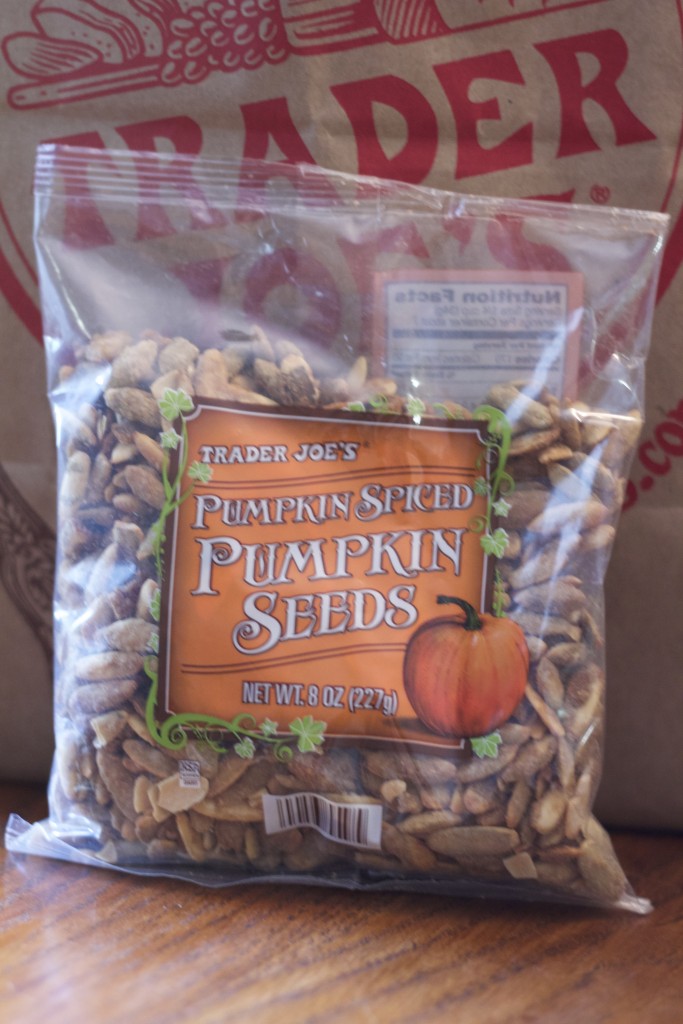 Yeah, these are a thing. And there is a reason why….they are DELICIOUS. Perfect little snack. Eat them plain or add them into a trail mix and "spice" it up. See what I did there…..
4.) Pumpkin Spice Coffee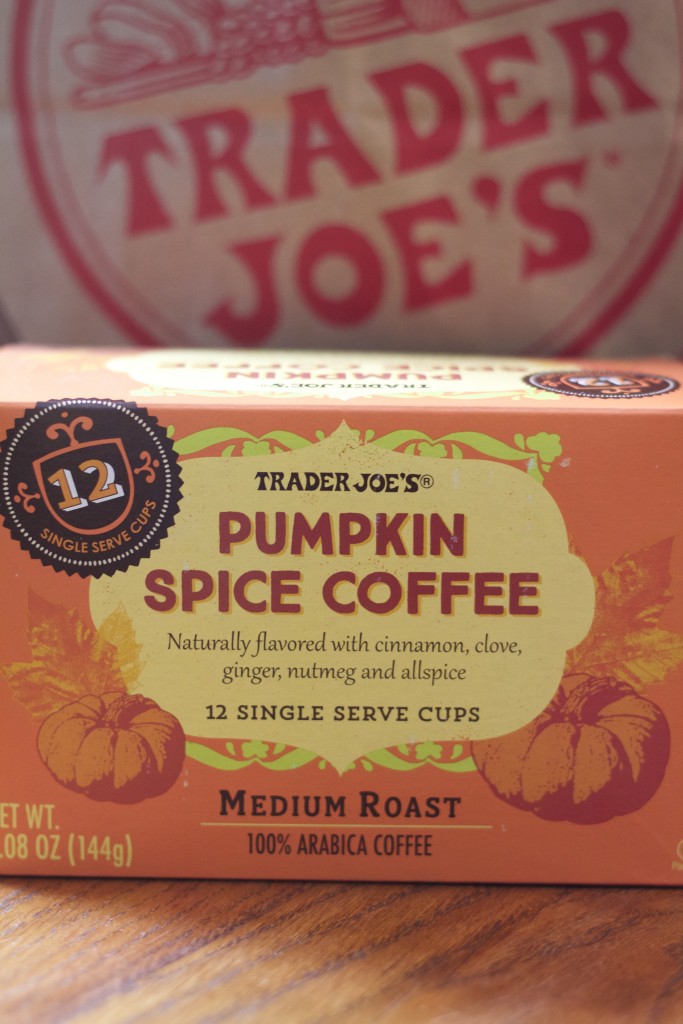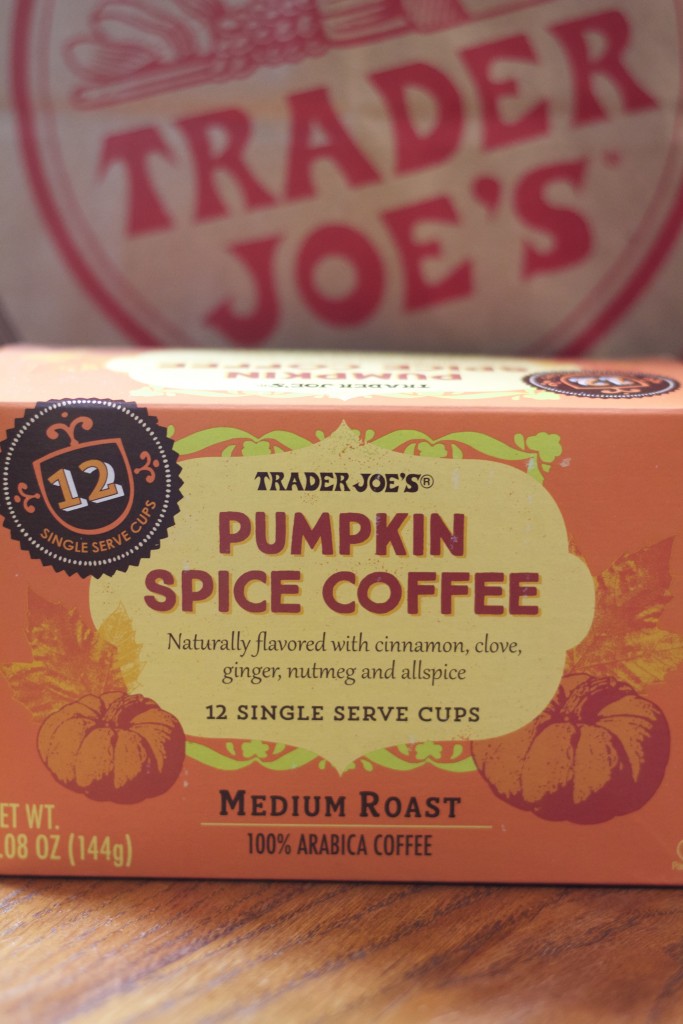 First and most importantly, these K cups are a STEAL. At $4 for a 12 pack, you just can't beat that. And then of course they are amazingly delicious. PSL who??
5.) Pumpkin O's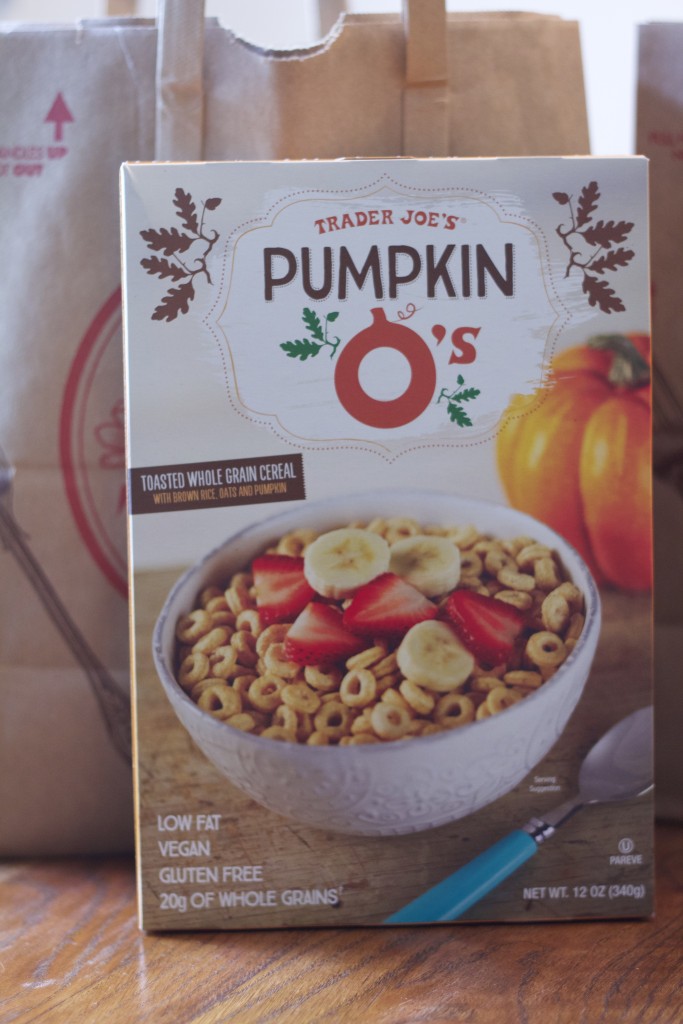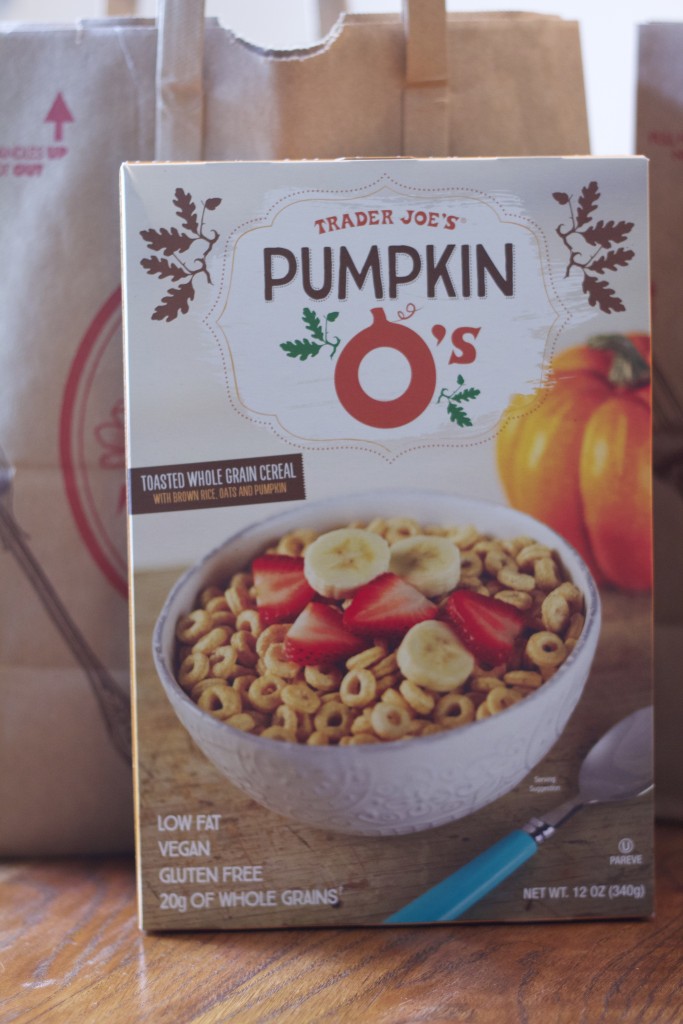 Like that other "o's" cereal, only BETTER. And with more pumpkin. These are so delicious to eat with a big bowl of milk and some cut up bananas. Also, they would be perfect in that trail mix I mentioned earlier….just sayin'.
6.) This Pumpkin Walks Into A Bar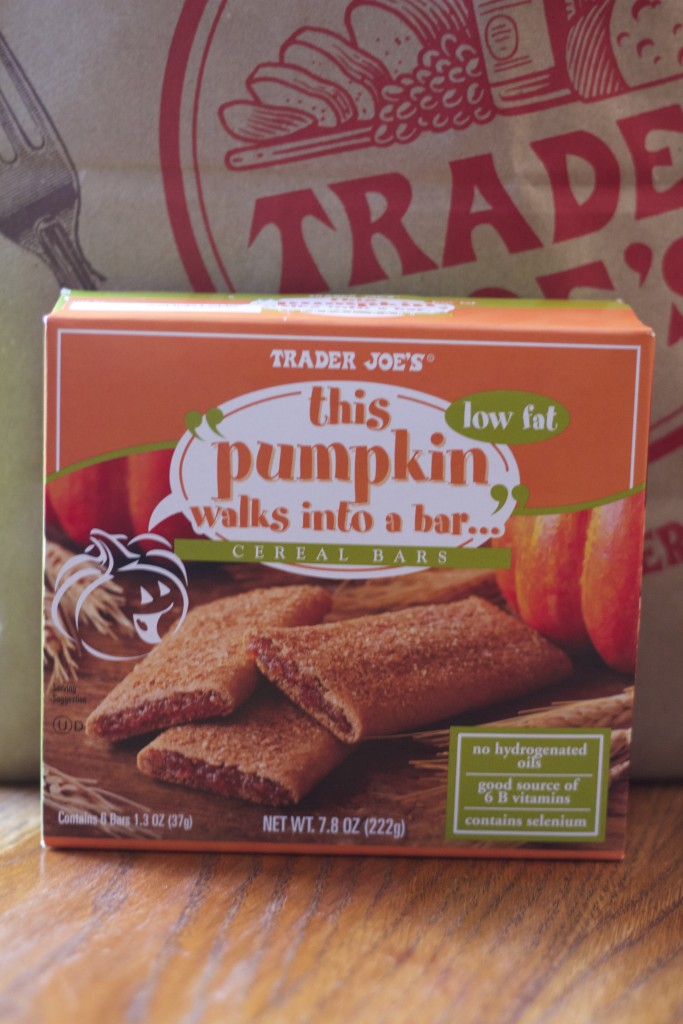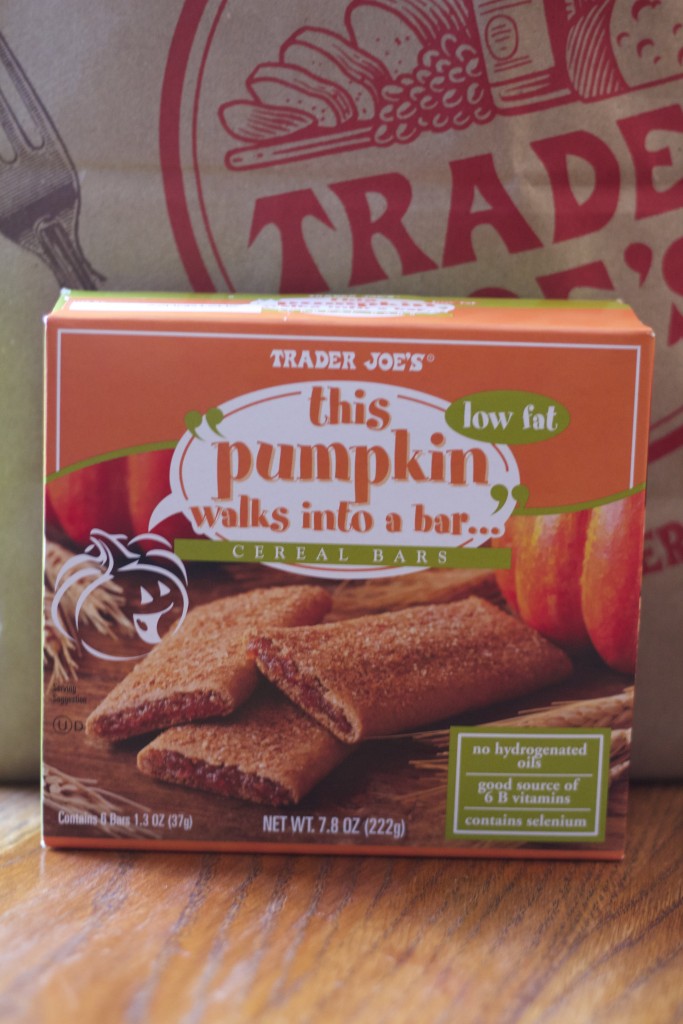 The only thing better than the name is they way it tastes! So delicious and the perfect snack to carry in my purse for work or for an afternoon pick me up. My kids eat these up like crazy so of course I stocked up.
7.) Country Pumpkin Spiced Granola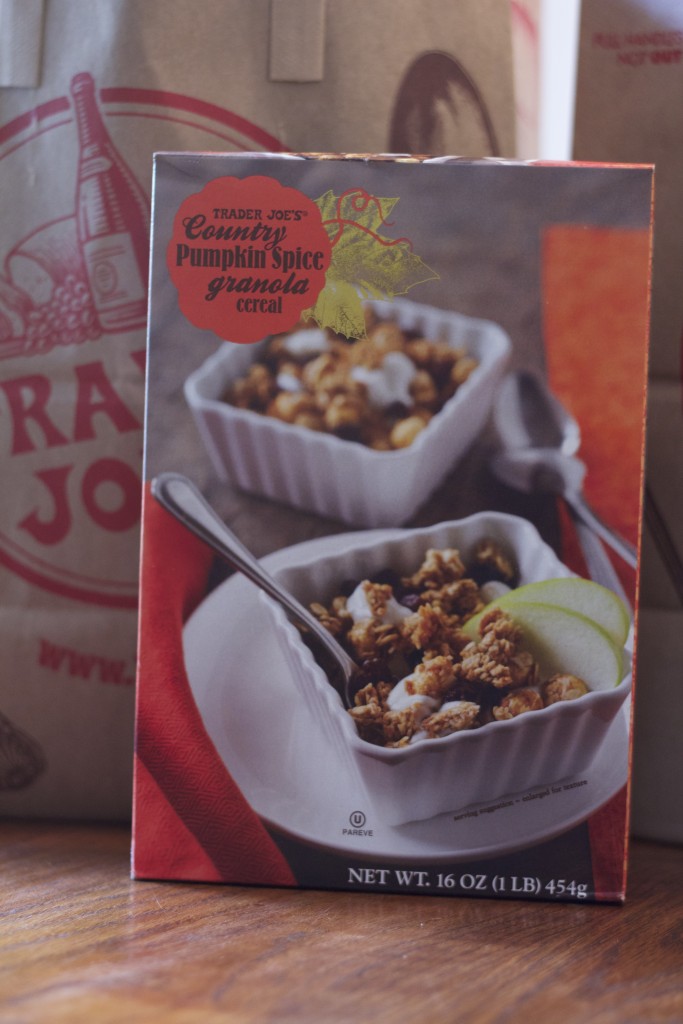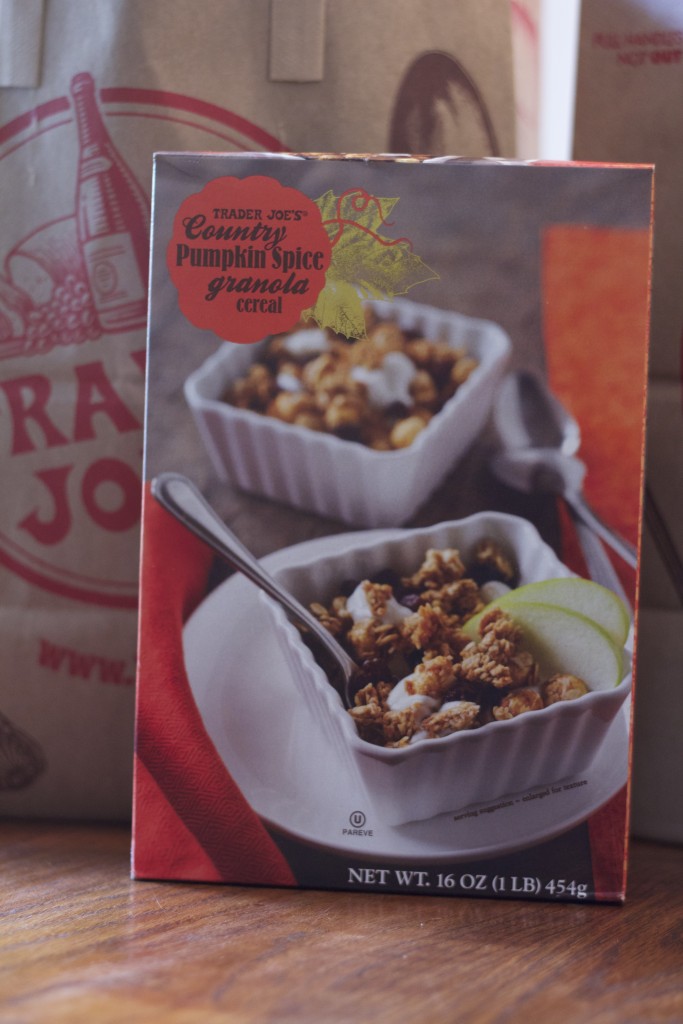 This and some vanilla greek yogurt……HEAVEN. Do it. You won't regret it, I promise. Although it's also delicious with milk and by itself.
8.) Pumpkin Pie Spice Cookie Butter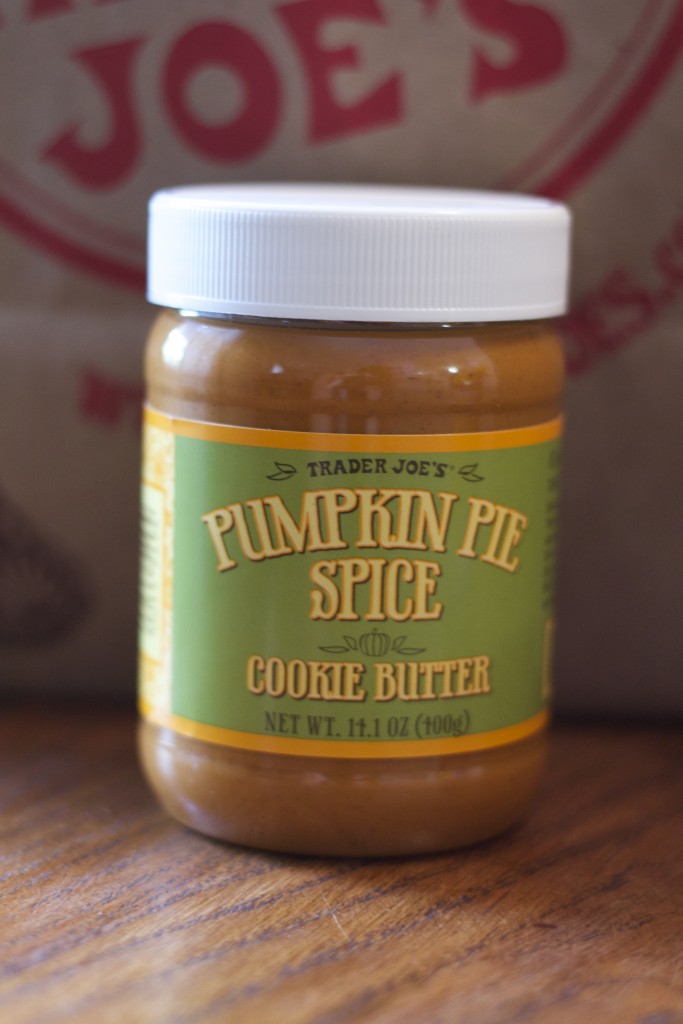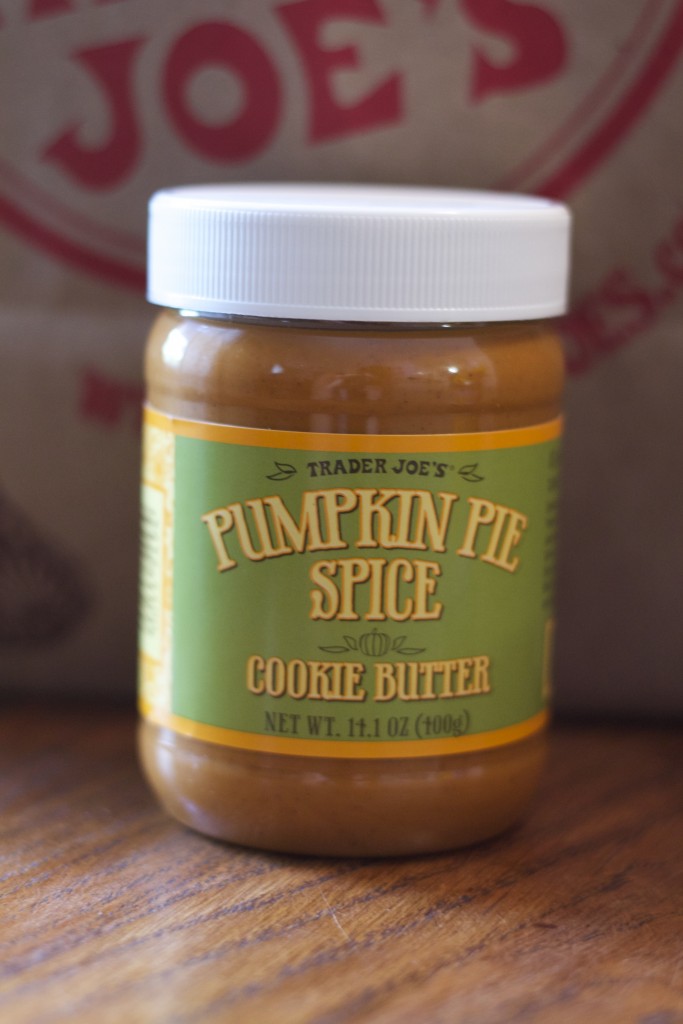 This was new to me this year and you best believe that I snatched it up the second I saw it. I love the original Cookie Butter and I mean the only way to make that better is add Pumpkin to the title…Trader Joe's knows what's up. Again, toast, cookies, spread on a graham cracker or straight outta the jar. There is no wrong way to eat this one.
9.) Pumpkin Pancake & Waffle Mix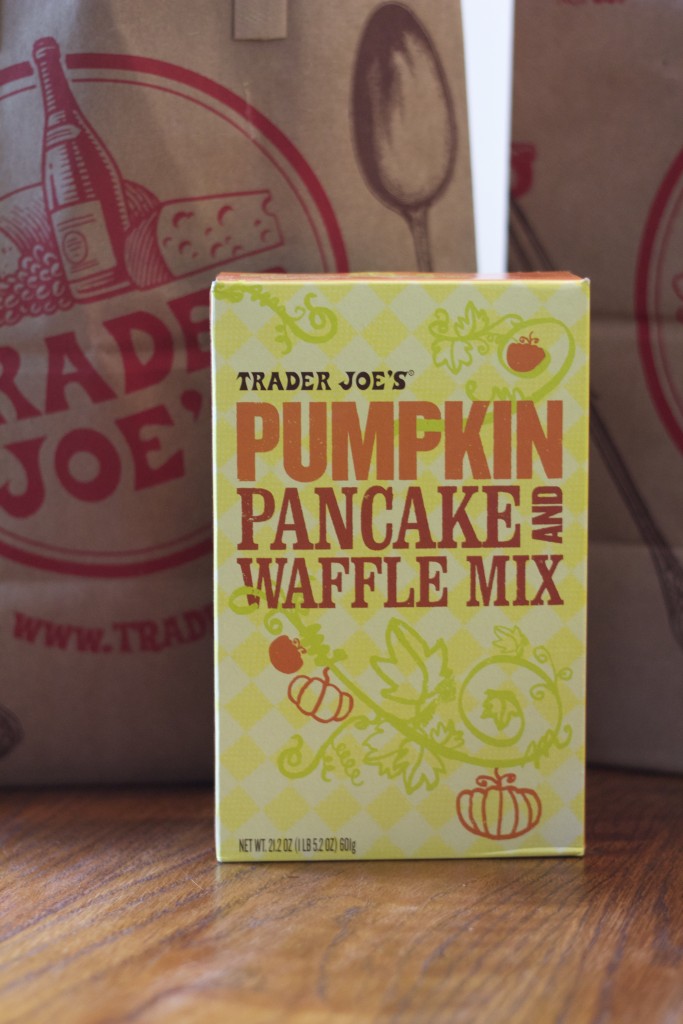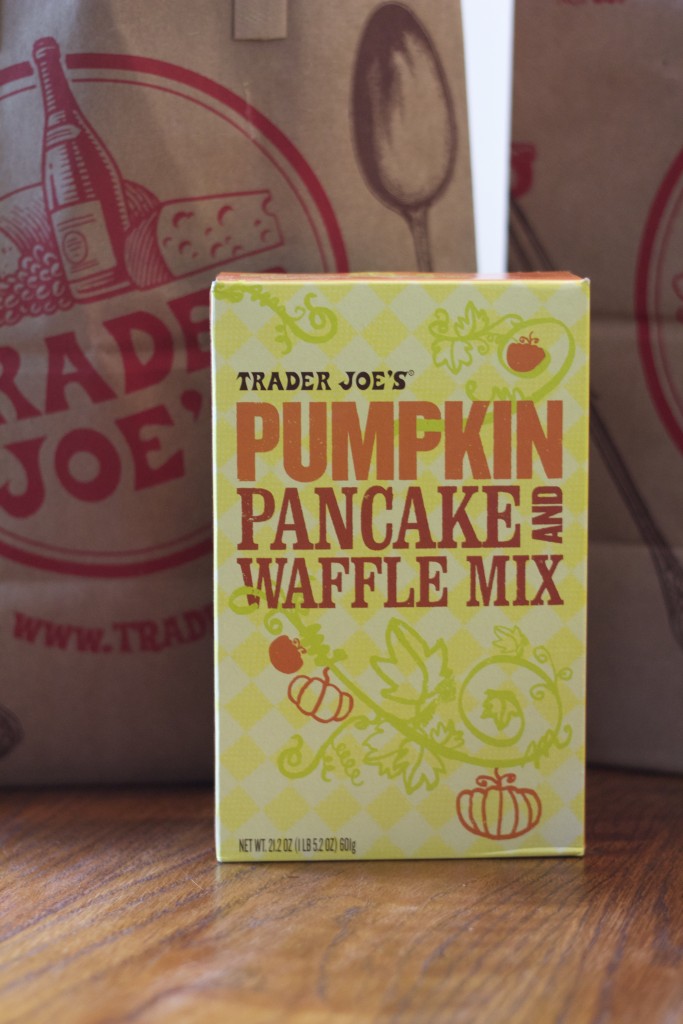 Saturdays are Pancake days in our house and you best believe this will be in rotation for all Saturdays in the foreseeable future. SO yummy. And just another thing I can slather my pumpkin butter on.
10.) Pumpkin Rolls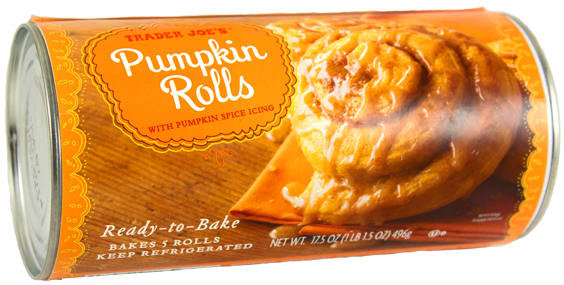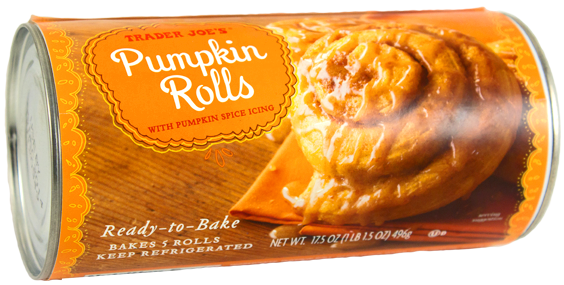 My favorite of all the Pumpkin things and it's the one thing I could not find at my Trader Joe's…not sure what gives. These are seriously some of the best things I have ever put into my mouth. Nothing I can say can do them justice. If they have them at your local Trader Joe's buy them ALL. And then send them to ME.
And because I'm a blogger and this is a thing we do, let me just state here for you that Trader Joe's is in no way sponsoring this post. They don't know who I am, and I make zero money from recommending these products to you. They are just that AWESOME that it would be too mean not to share.
Drive right now to the nearest Trader Joe's and give some of these a try. And while you are there you could also check out all the rest of their Pumpkin items. I would hurry though because they are seasonal and things like the Pumpkin Rolls go fast.