As as mom I am always trying to find new and yummy recipes to help get the vitamins and minerals my kids need into their systems. But, when kids are as picky as mine it makes it even harder!
One thing that every member of my family can agree on is smoothies! Every morning we are blending and whipping up delicious smoothies that all of us love. What I love about smoothies is that I can hide just about anything ingredient in them. I have become one tricky mom, if I do say so myself!
This past week I created our favorite breakfast smoothie recipe yet! This Tropical Sunrise Breakfast Smoothie is full of delicious tropical fruit and perfect for the warm weather headed our way.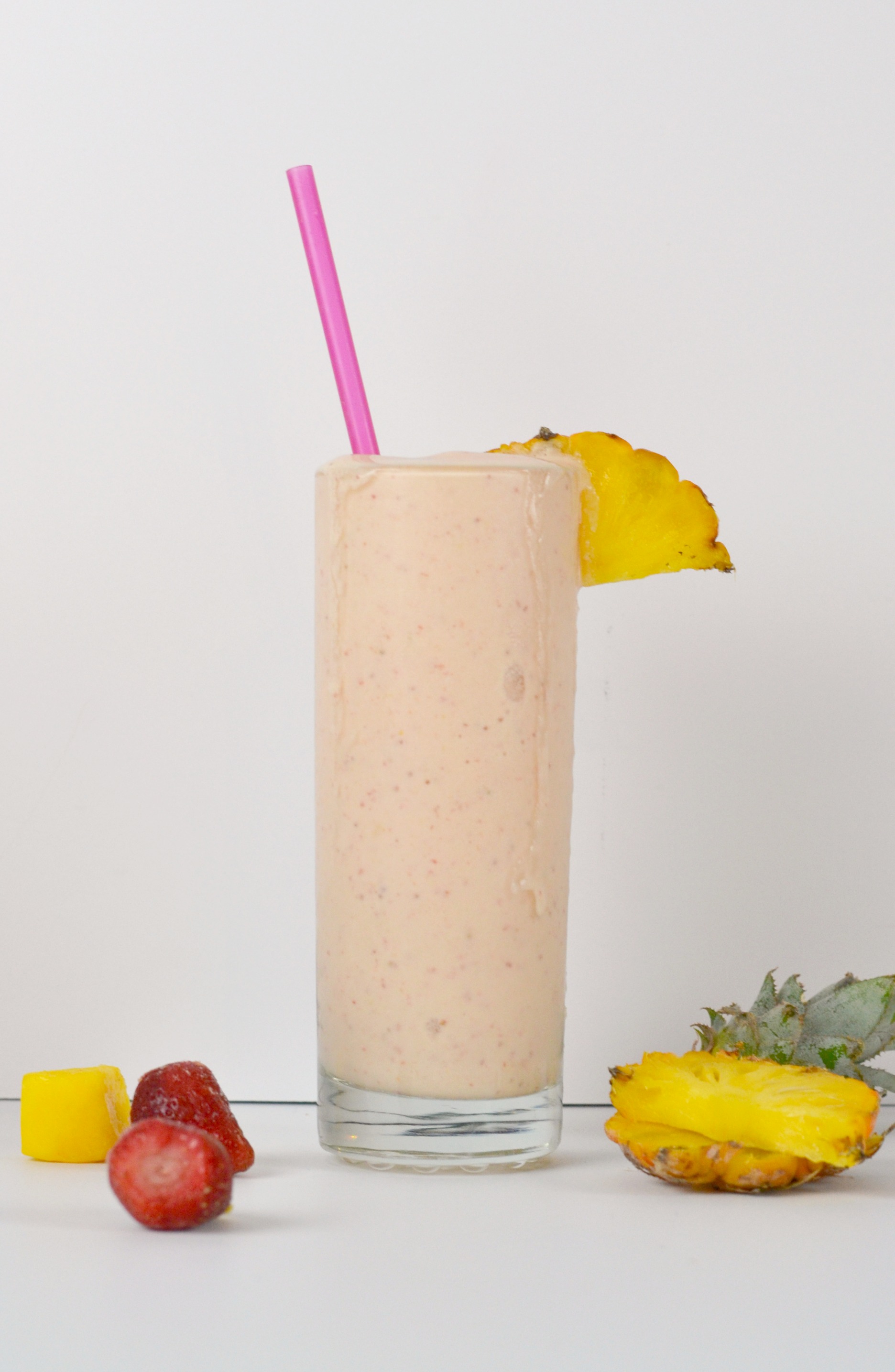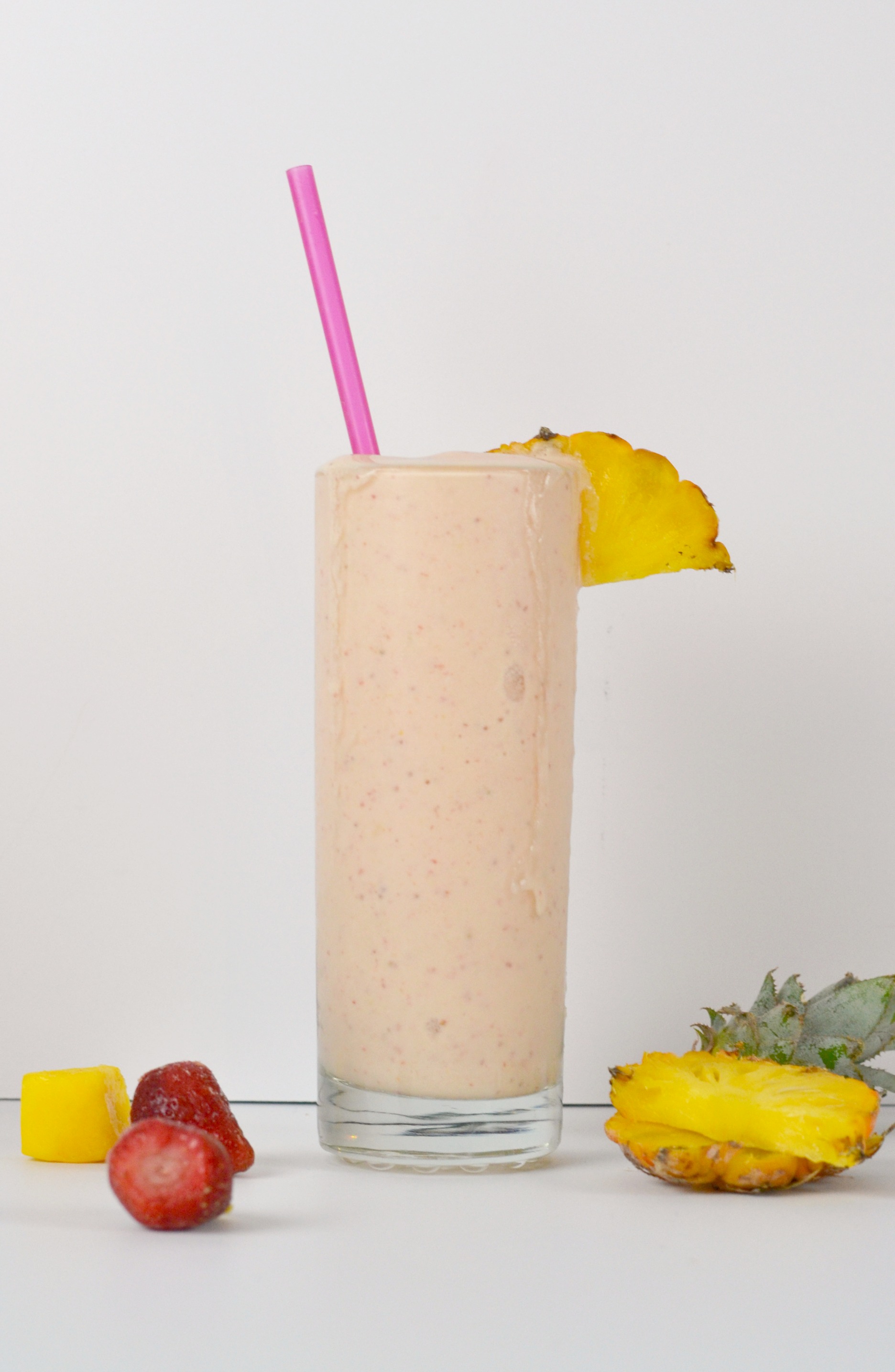 You guys, this smoothie is so creamy and delicious!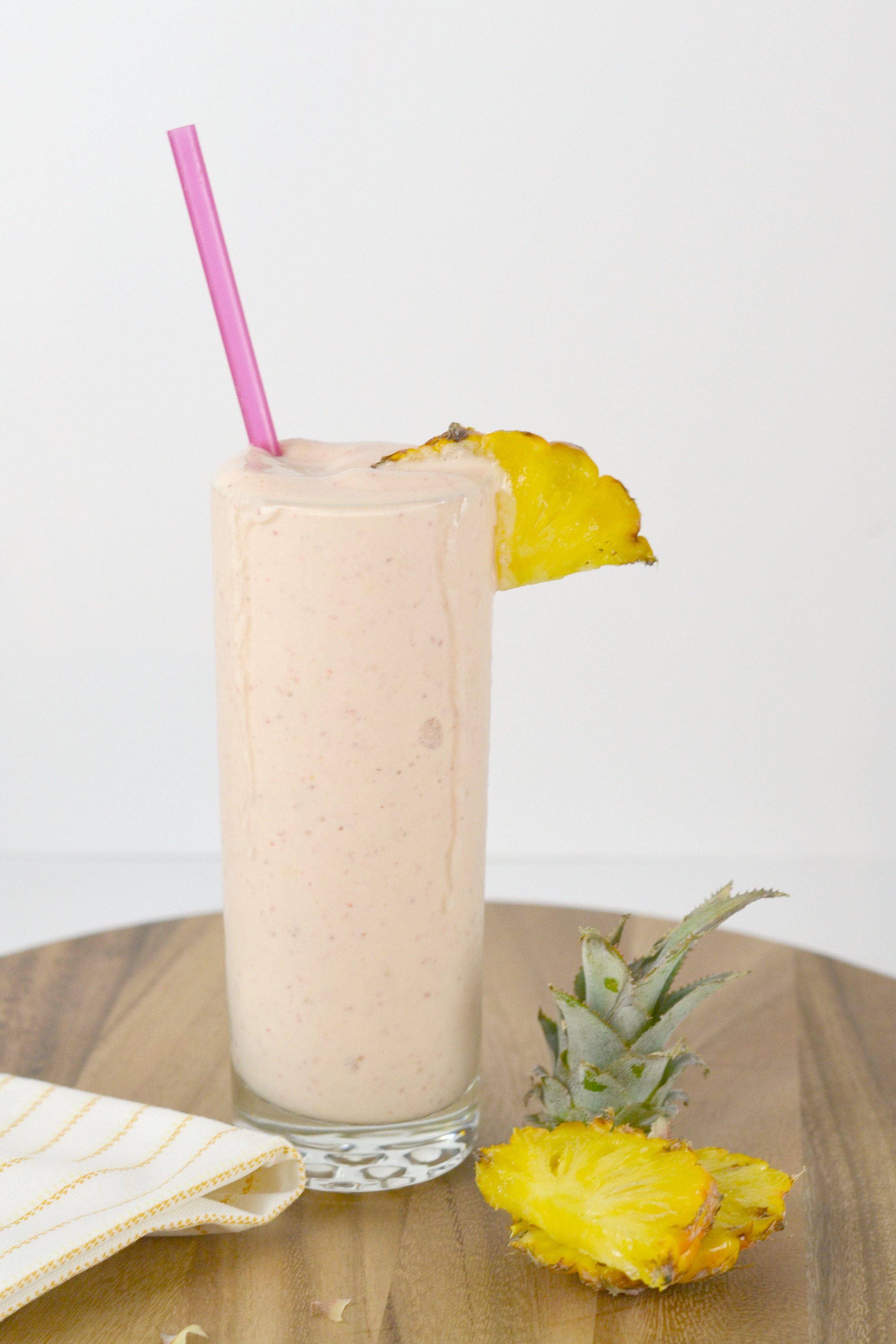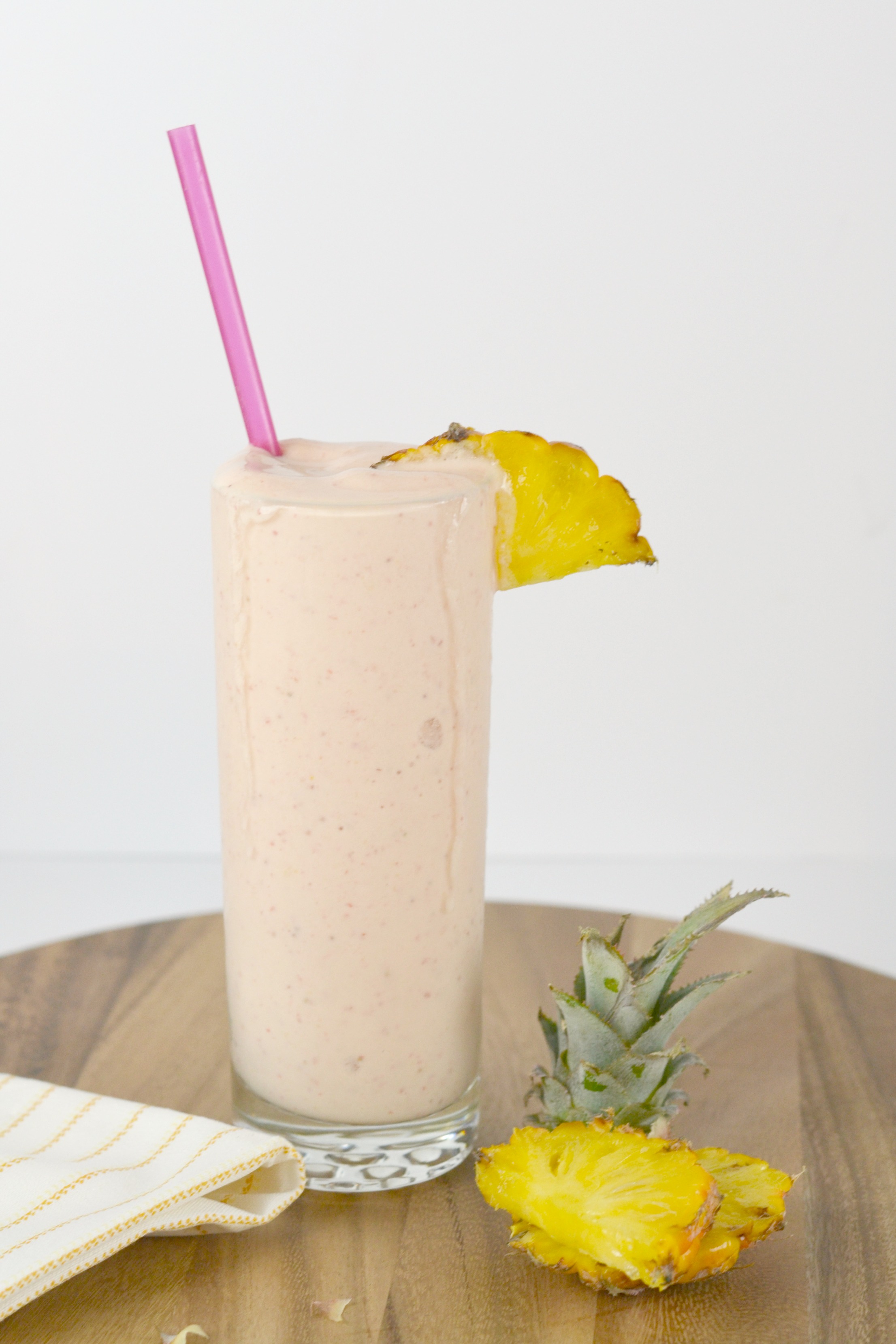 Because we do eat so many smoothies in our home I came up with an awesome idea that has made clean up even easier. Every week after I hit the grocery store, I fill up my mason jars with all of the fruit or vegetables we will have in our smoothies for the week and put them in the freezer!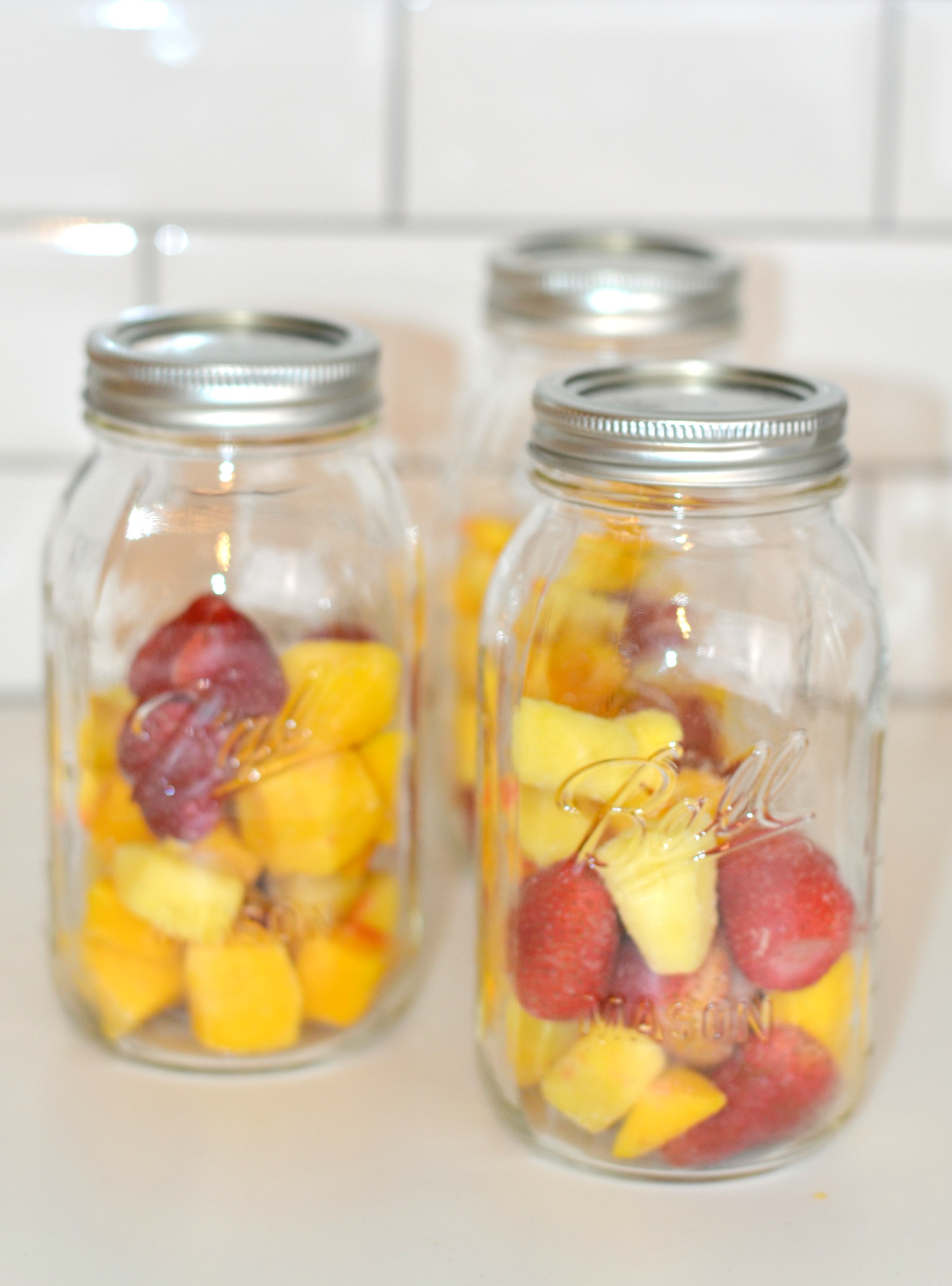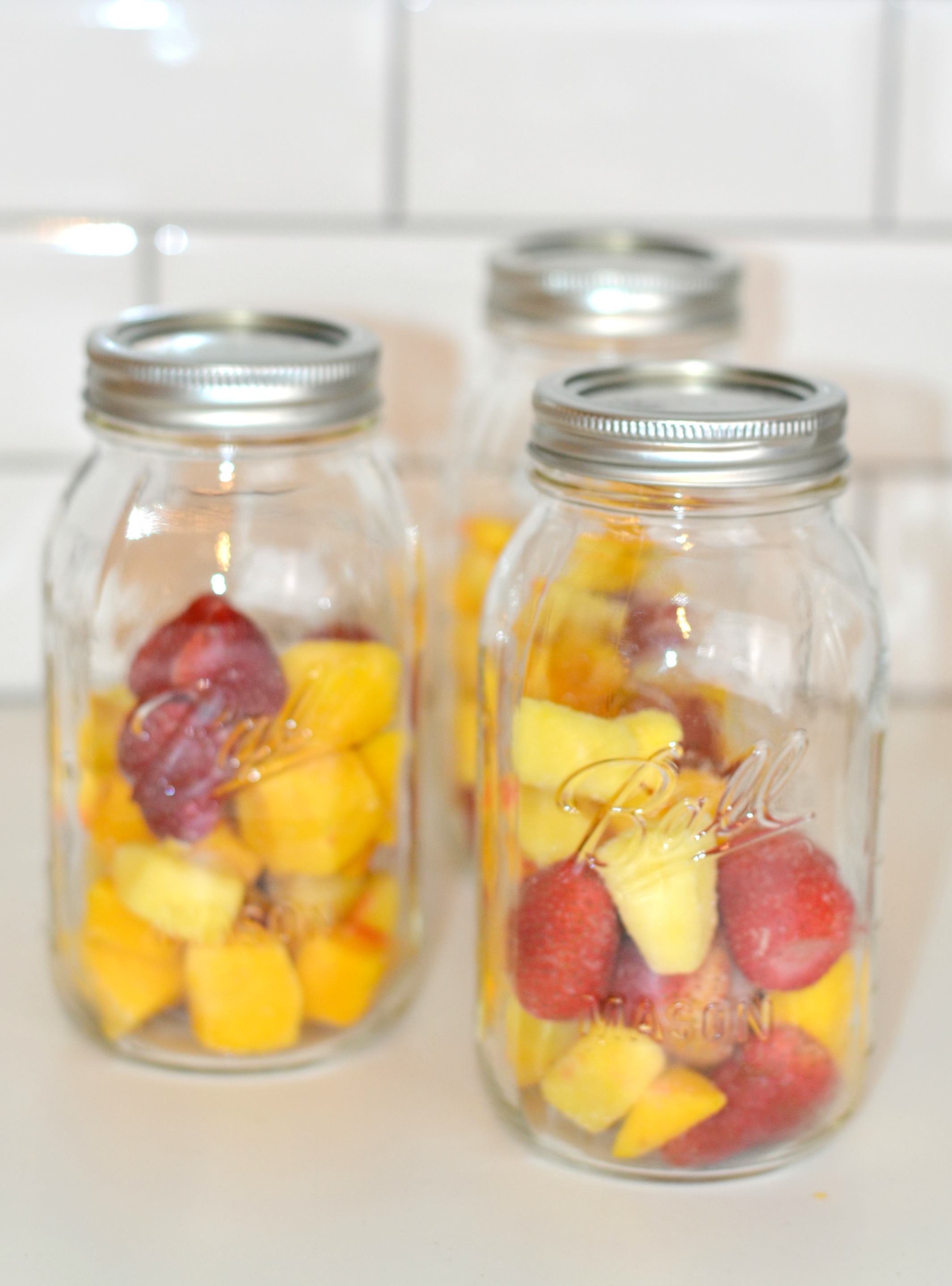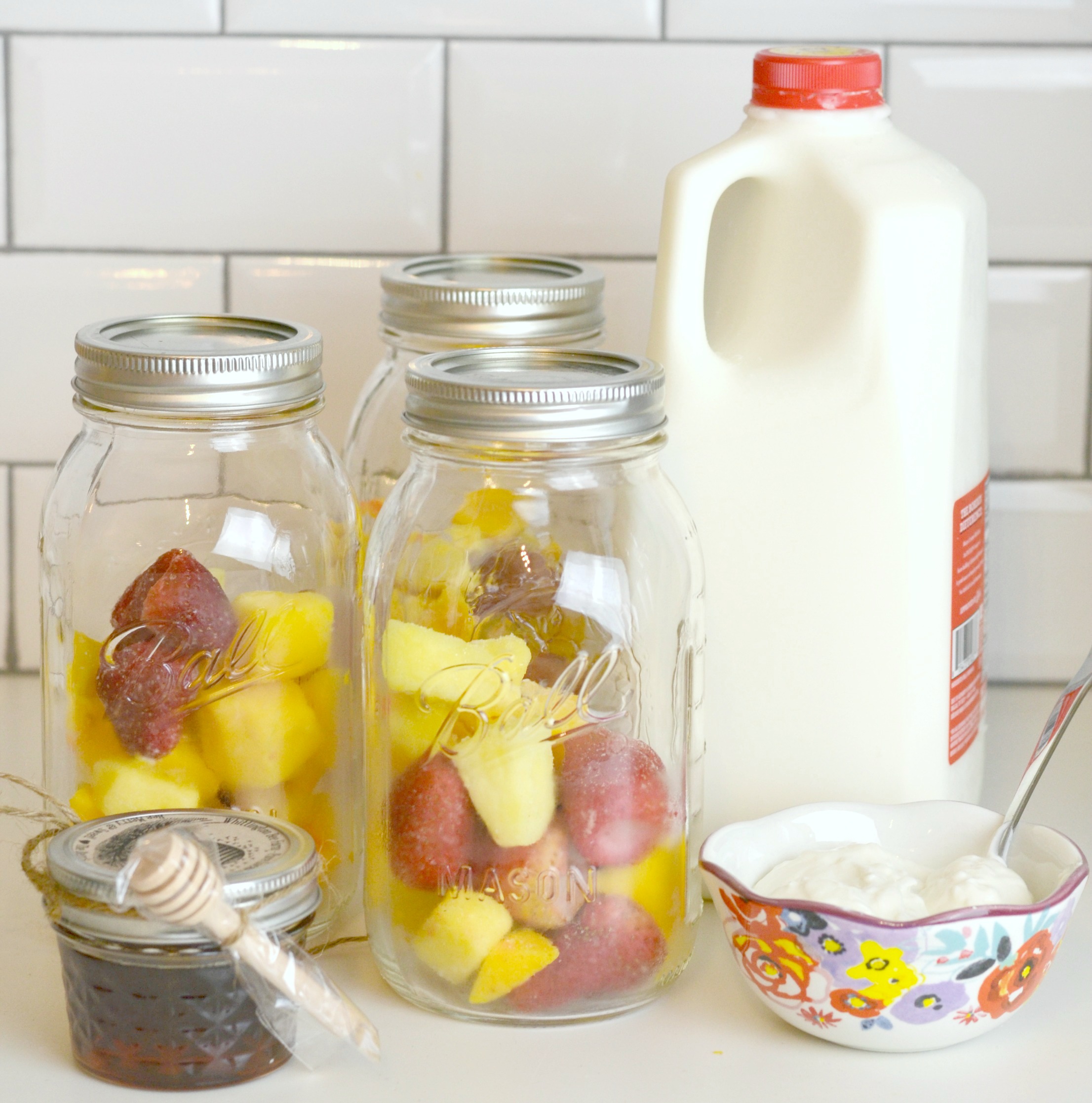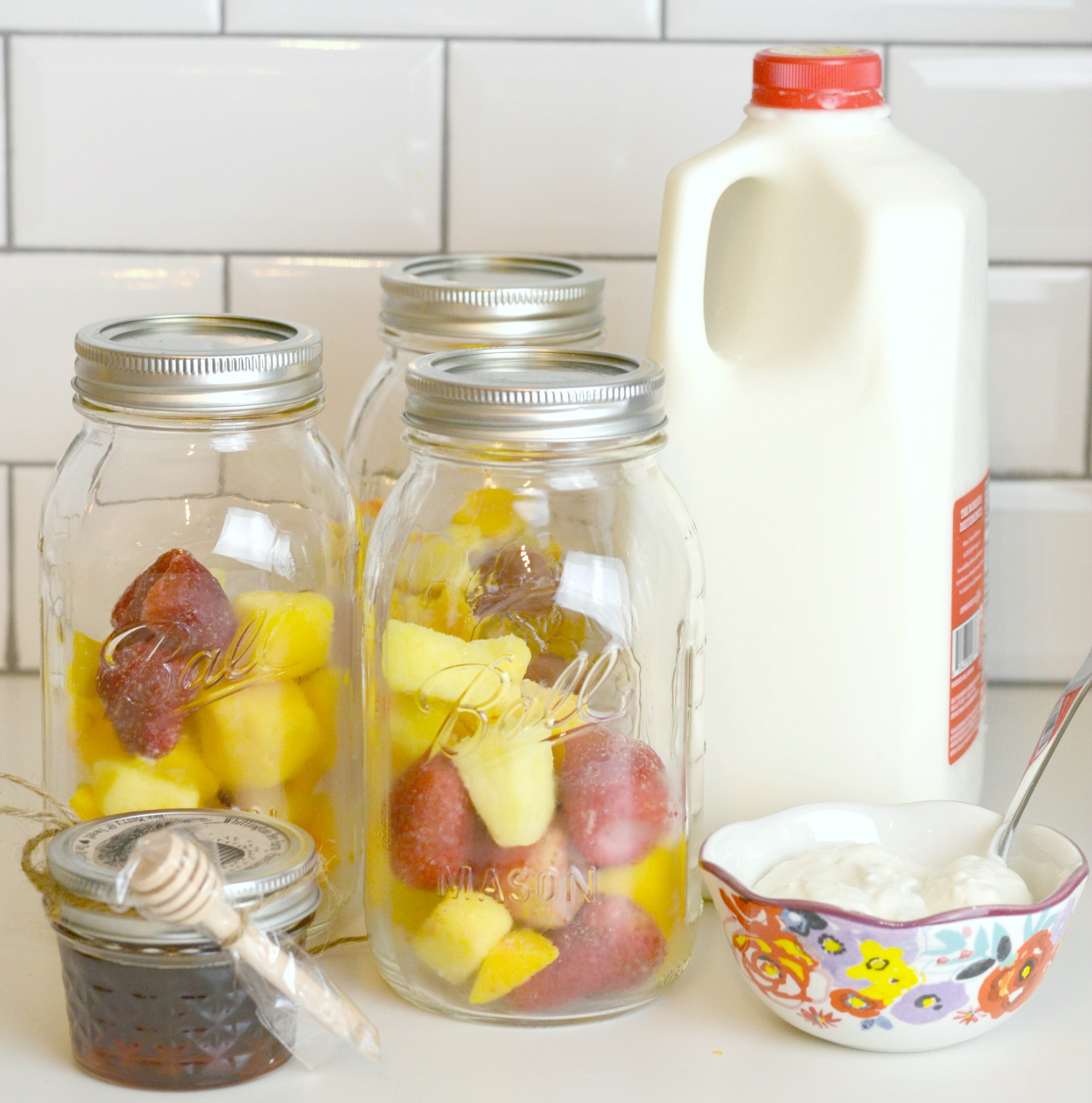 In the morning, we pull out the smoothie we want for the day and add our juice or milk and yogurt to the jar! With it being this easy for us to make such a delicious and healthy breakfast, it has helped for an easier start to our mornings.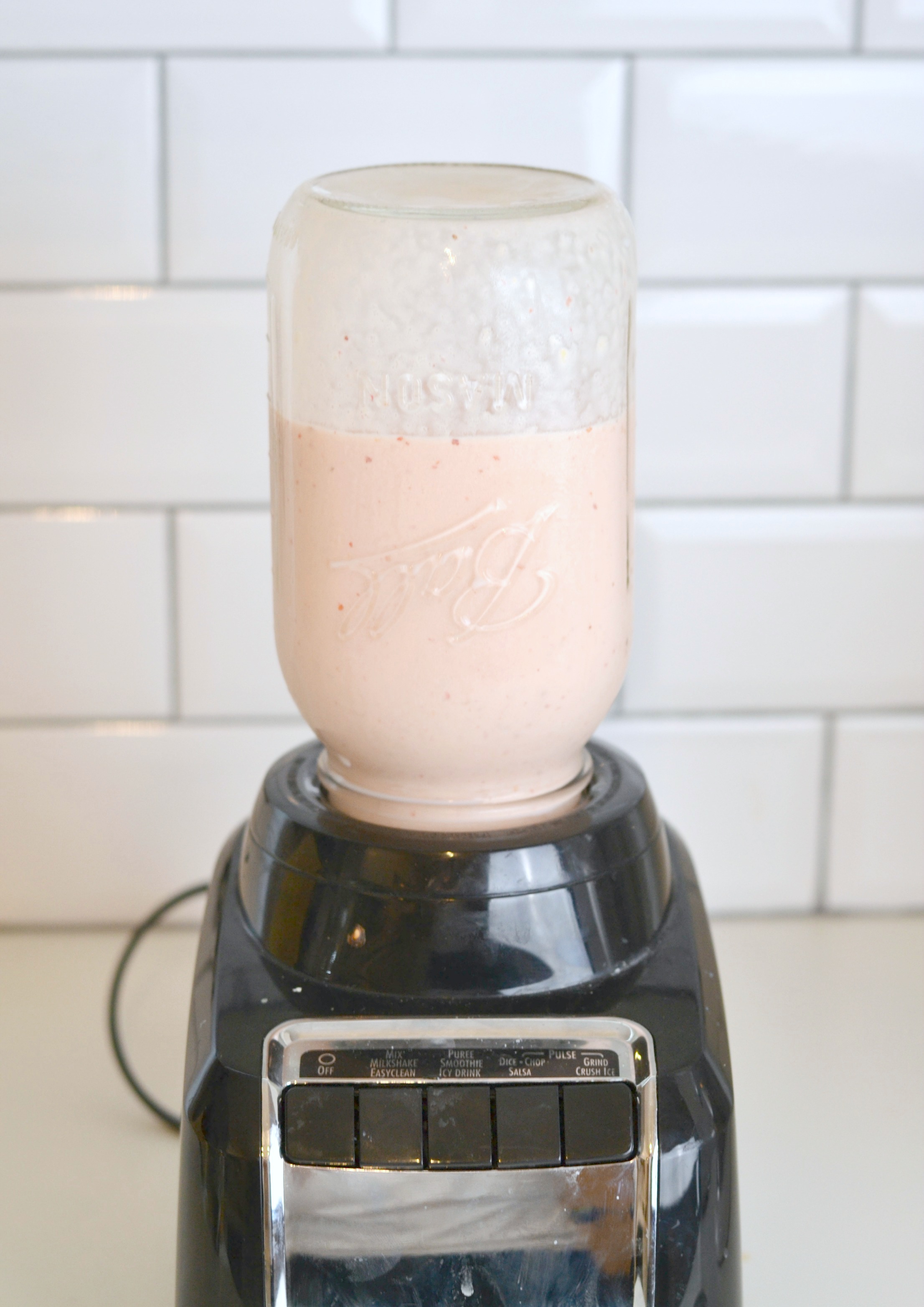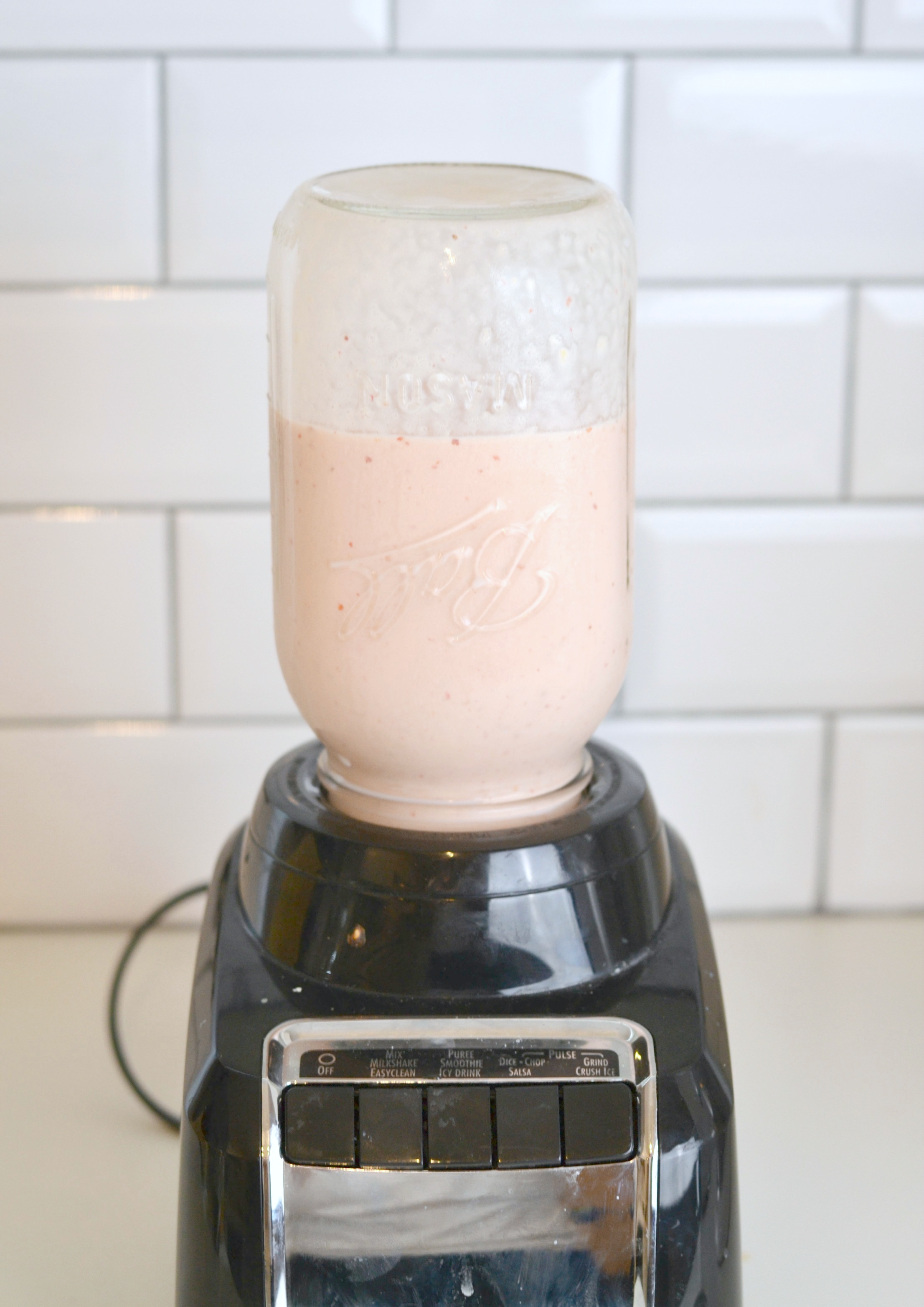 To make it even better, I twist the blade from my blender directly onto my mason jar and blend away! I do not have to clean up a yucky blender and I can just grab my smoothie and head out the door! With it being this easy for us to make such a delicious and healthy breakfast, it has helped us to start our New Year off right!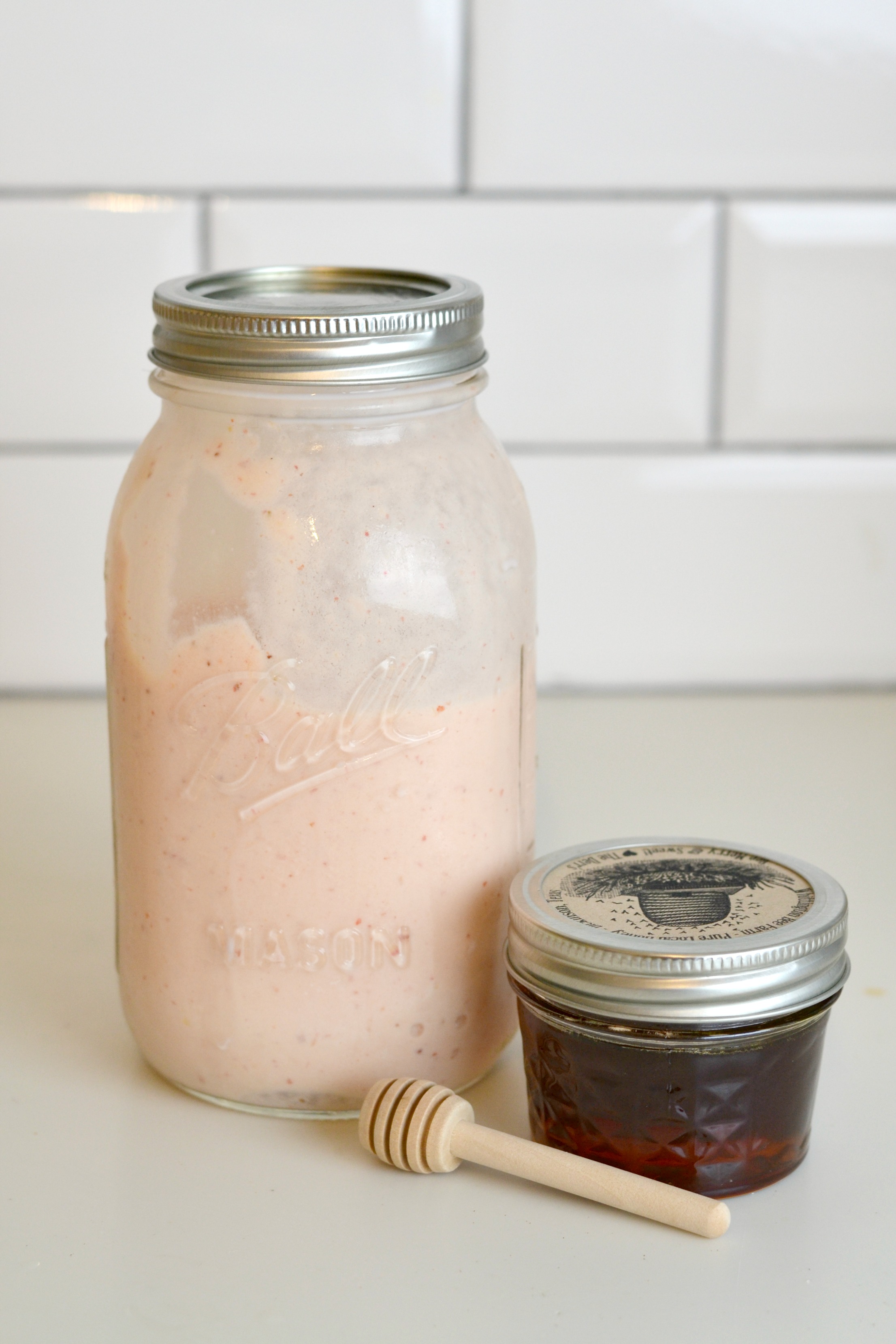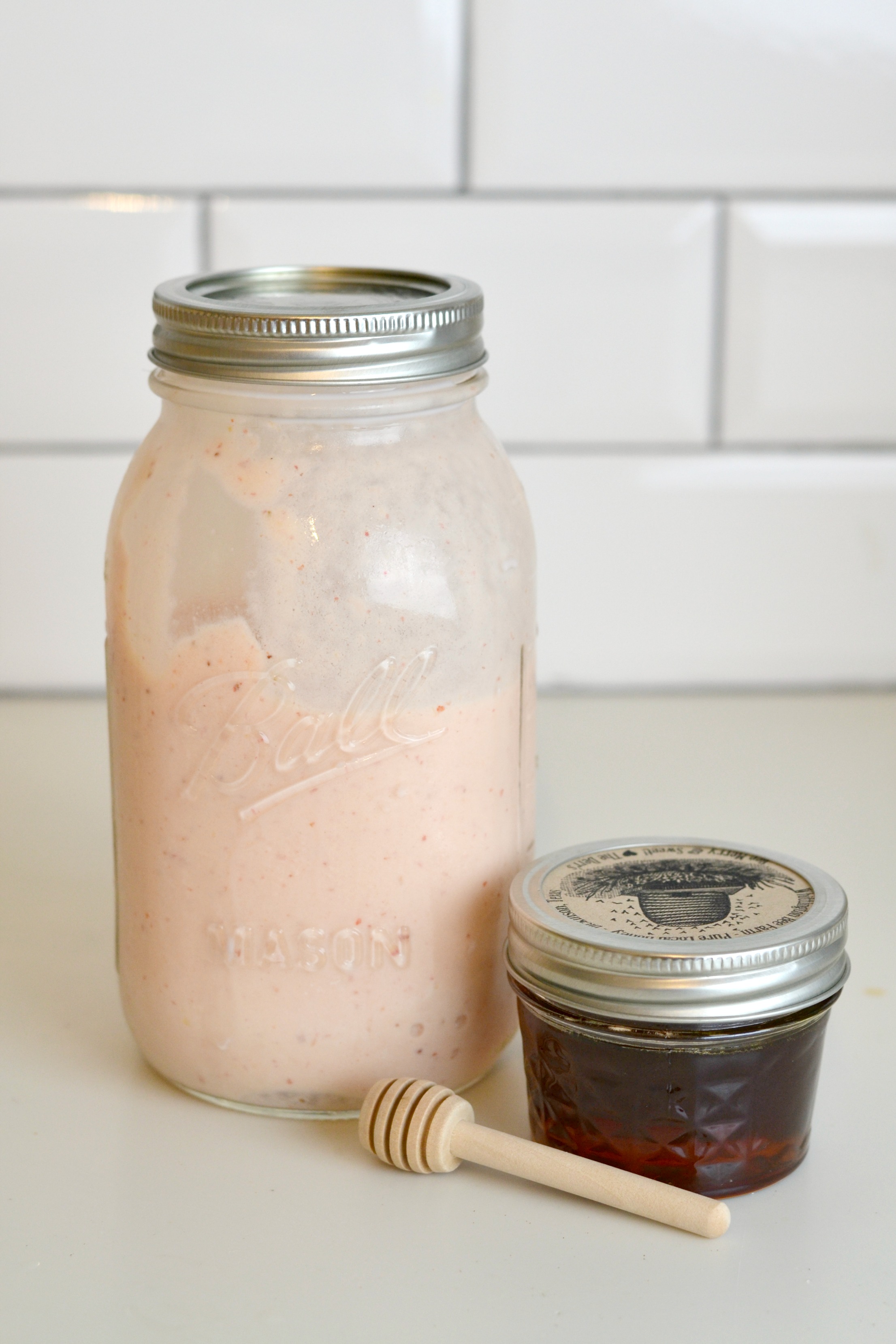 Of all of the hacks in the whole hack world, this one has to be my fave!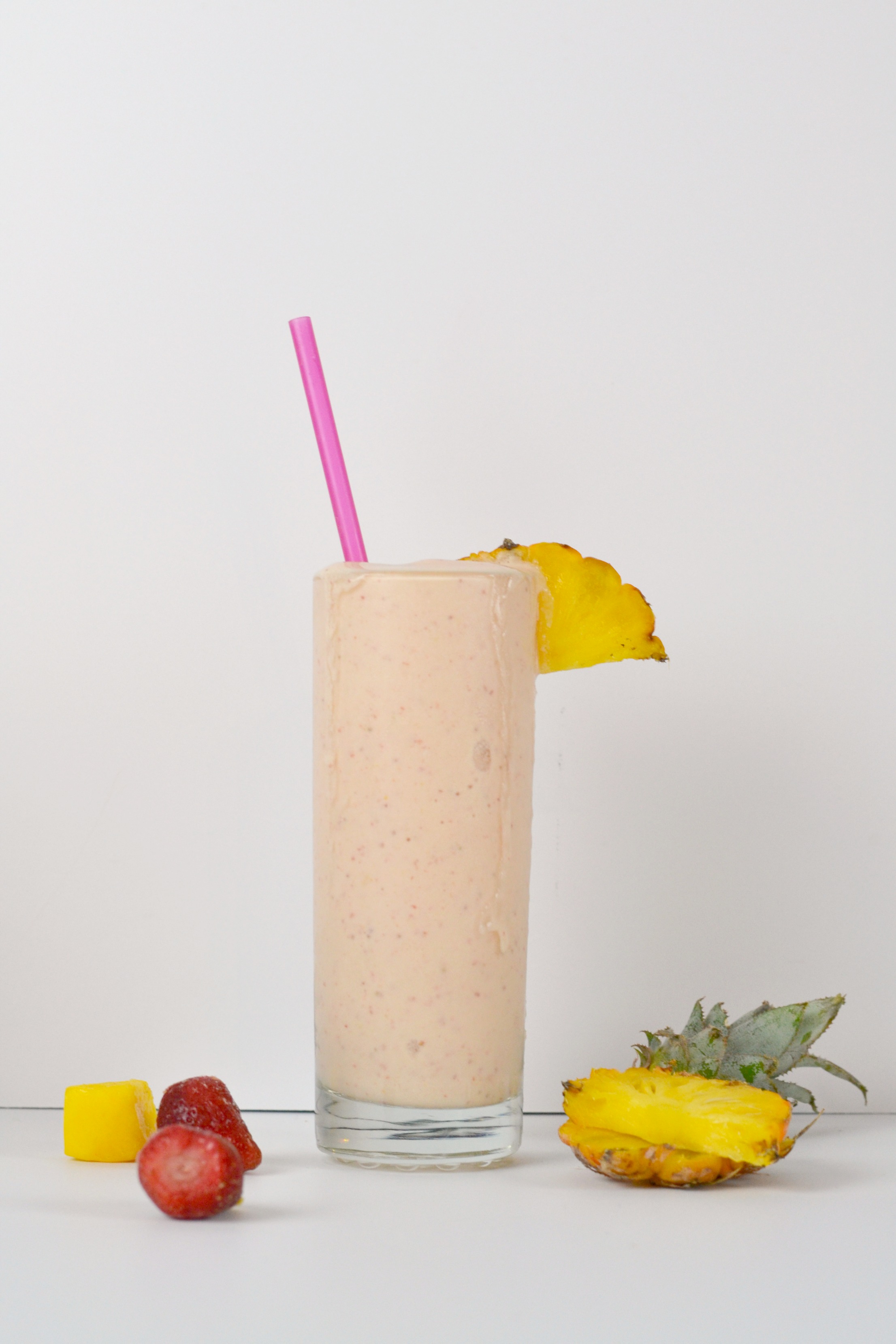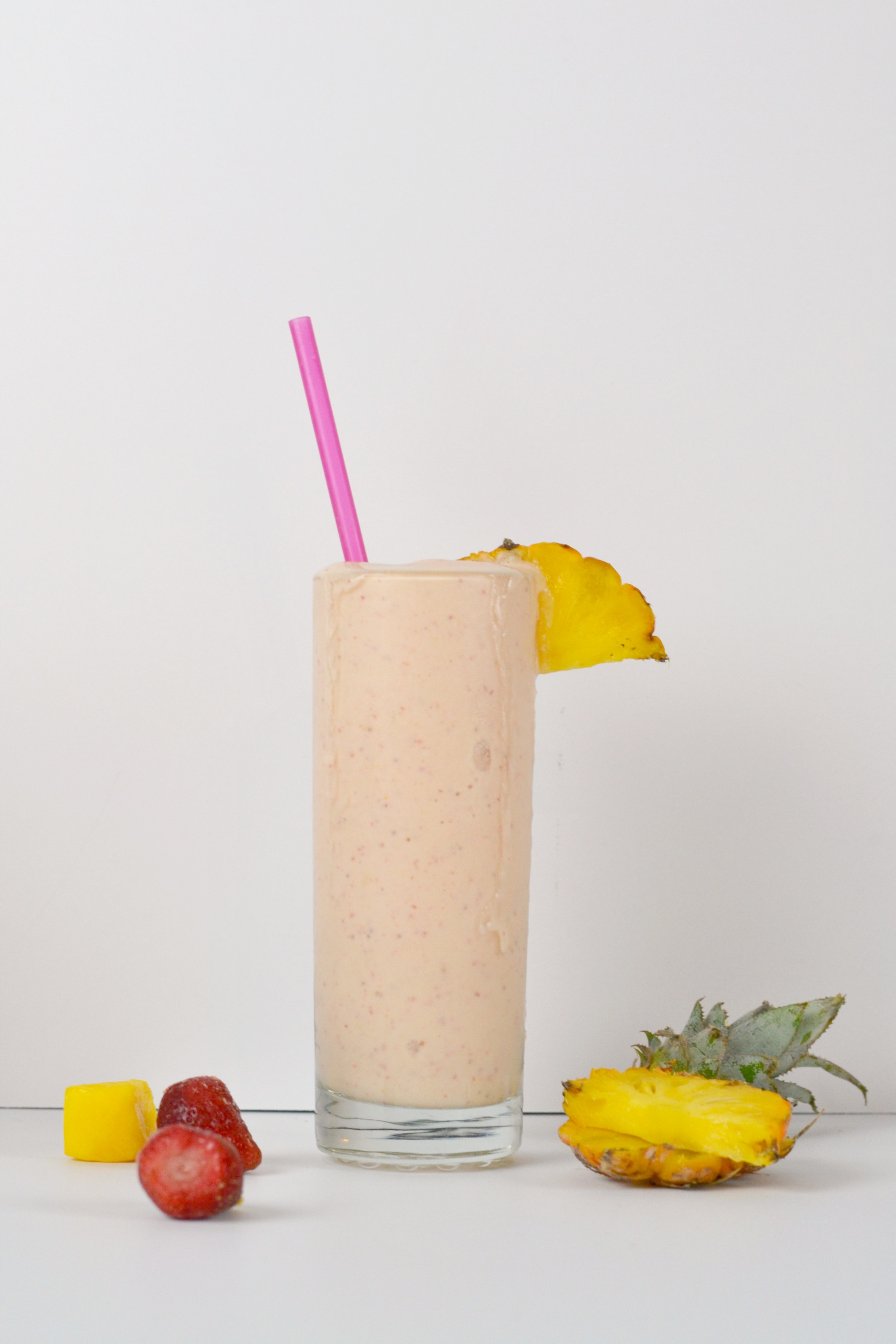 Here is what you need to make your own Tropical Sunrise Smoothie!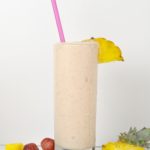 Print Recipe
Tropical Sunrise Breakfast Smoothie
Delicious breakfast smoothie filled with tropical fruit, milk and greek yogurt.
Ingredients
1

Cup

Frozen Tropical Fruit

1

Cup

Whole Milk

1

Cup

Coconut Greek Yogurt

Splash of Pineapple Juice or Orange Juice

Drizzle of Honey
Instructions
Fill mason jar with all ingredients. Twist blender blade onto mason jar and blend until creamy and smooth.
This recipe gives my mom heart the piece of mind knowing that my family is getting all of the vitamins and nutrients we need to get through our day and its delicious!
Let us know what smoothie recipes are in your rotation and that we need to add to ours!
Happy Blending!
Don't forget to pin this recipe to save for later!