The first time I was pregnant I loved my growing bump. I loved it not because I had an easy pregnancy (I didn't, at all) but because for the first time in my post adolescent life that I was ok with my stomach. My stomach has always been my "problem area" and one that I was always self conscious about until that  baby bump started to appear.
Little did I know that once that bump was gone there was a hidden truth behind it. One that mothers before me didn't speak of , what REALLY happens after the baby is out….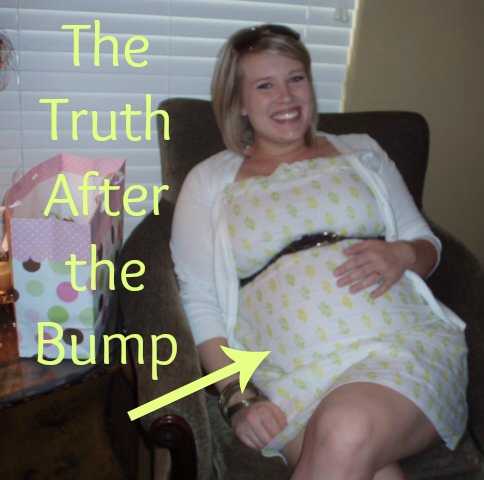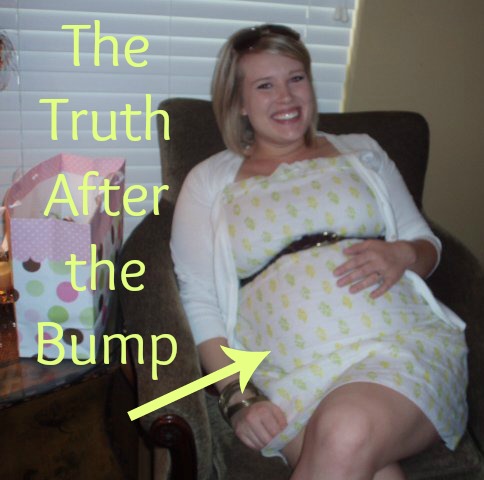 Let me just start with debunking one very important topic. This will most likely, like 99% not be your reality.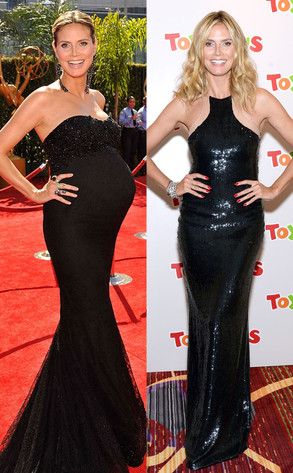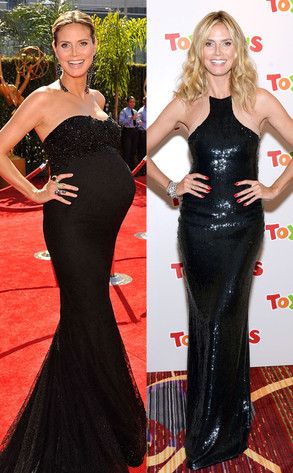 Your reality may sound a little more like mine…..
The Belly Blob
If you are anything like me when the baby is out and you  find yourself sitting in that hospital bed you will start to notice a type of jello like swollen alien looking belly just jiggling around down there. It really is like nothing you have ever seen, a species all its own. It hangs with a lack of elasticity and just smiles back at you (you know what I'm saying). The mommy pouch.
I remember everyone telling me not to worry because it will "go down", it will return in time. Ha! After each of my children, no matter how much weight I lost my new smiling tummy stayed with me. It may have shrunk a little but the only way this is returning is through medical intervention.
The Failing Bladder
I remember the days of being able to hold my bladder. Days when that feeling would hit and I had "to go". I was able to finish whatever thing I was doing, briskly walk to the bathroom and handle my business. Not now, oh no when the time hits I am running like a bat out of  h*** and I have a good 60 seconds to run like a mad woman to whatever toilet is near by. Within this time I must also start to unbutton my pants well before I reach the bathroom to ensure that I will have an acceptable amount of time to pull my pants down and sit. Heaven forbid if I get a button stuck or sneeze or better yet have a child latch themselves onto me while I'm sprinting to my safe place.
The struggle is real my friend. You can only walk through public with dribble in your pants a handful of times before you start to consider investing in Depends.
The Sweats
Not to worry, you are not starting menopause those are the dreaded after baby sweats. There is nothing like waking up to a screaming hungry baby while laying in a puddle of sweat and milk dripping down your boobs. This one does get better though, I promise!
D to C or C and B
The boobs oh the boobs! Man aren't those pregnancy boobs nice. They get a little bigger and perkier and for 9 months you look like you got the best boob job around. Until, the milk subsides and reality sets in. One day you look in the mirror and its like your body got confused and one side forgot to talk to the other. Next thing you know you are looking for the specialty shop that sales bras made for size 34 B on the left and 34 B on the right.
The Leakage
Just wait til you are walking around the mall with your TODDLERS and you hear a sweet baby crying from a ways away and all of a sudden you feel something familiar. No it's not baby fever. You run walk to the nearest dressing room to check yourself and yep you leaked. No one ever told you this could happen for up to 2 years after having your baby did they? Me either! Talk about freaking out.
Big Foot
Let me set the stage for you: You are getting ready for your first date night since baby. You looked for hours on end to find the perfect outfit.
The one that does not look like you shopped juniors (you know since you are a mom now) but also doesn't consist of a moomoo. The one that  just overall makes you feel like you are a normal human being again.
You did not bother buying shoes because you have been dying to wear your most perfect pair you could not stand throughout your pregnancy. You are all set and then you go to slip those puppies on and wait…..you cannot get your foot inside. You figure maybe your feet are just sweaty (remember you have the insane sweats) and try again. They are NOT going in! What is happening? Your feet have grown, that is what is happening. Yep, your feet grew with the rest of you!
Your Overall New You
Yep, after having your babies your whole YOU will change. You will gain grey hair and maybe even a few whiskers. Your perfect dimensions that you were so proud of may never return. Your nipples may be the size of frisbees and yes, your stomach may smile back at you but this is what we are made for.
Our amazing bodies were created to house these little ones. They are designed to stretch and pull and hang and sag. We are women and we were the ones chosen to be able to handle this enormous task.
So, the next time you are standing in a fitting room looking at your body in the 100th bathing suit you have tried on that day trying to recognize this "new" human staring back at you, just remember you are not the only one. There is probably some poor soul in the next fitting room trying to figure out she is going to get dressed fast enough, dash across the store and make it to the nearest restroom without peeing her pants!