Moist and delicious cupcakes filled with sprinkles and the best icing! These Valentine Ice Cream Cone Cupcakes are going to be a hit!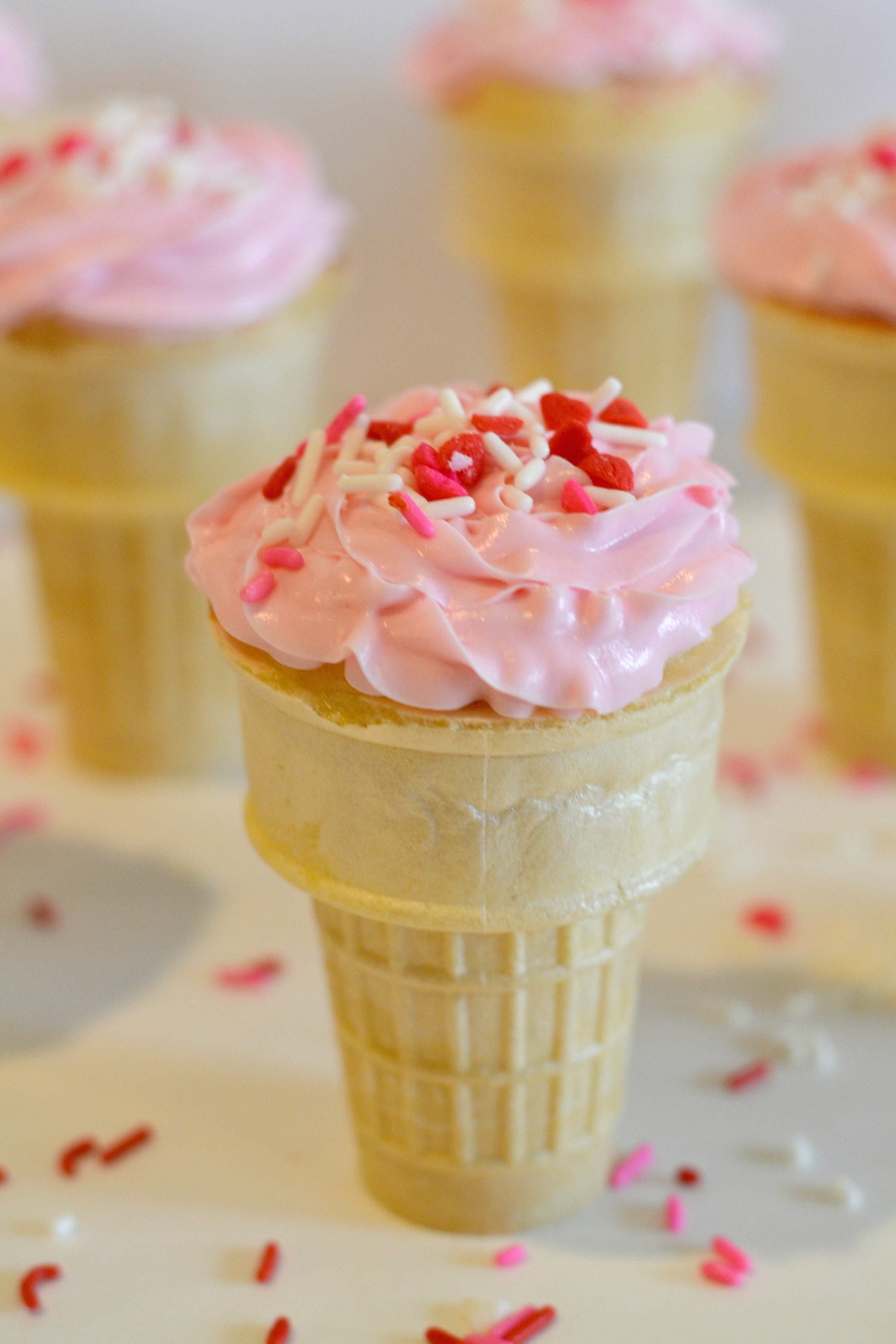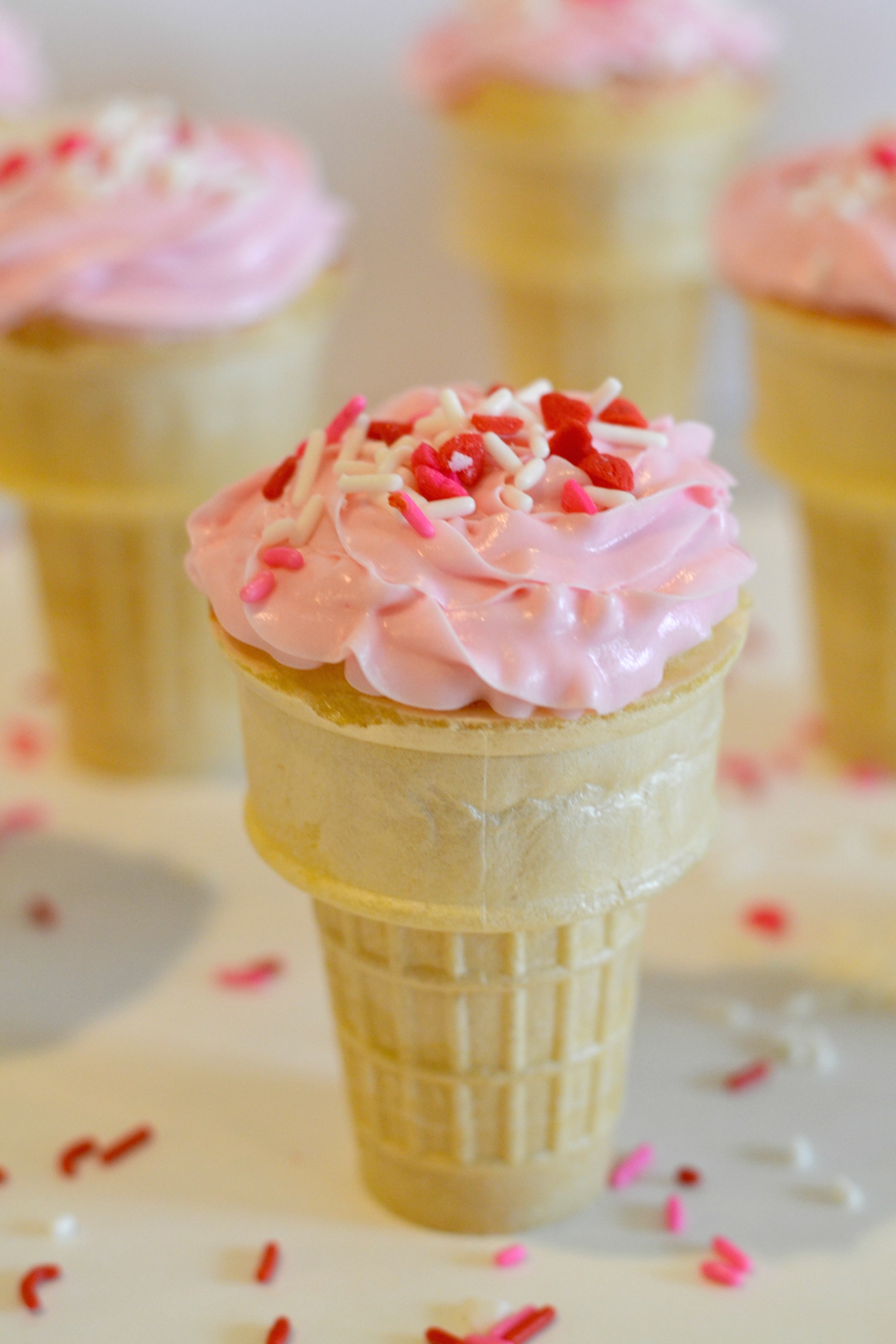 I have never been a huge fan of Valentine's day. We always do something special for the girls and I usually make a special dinner for Eric and I once the girls are in bed. We keep it short, simple and sweet…emphasis on the SWEET! We may not celebrate with big gifts for the day of love but we definitely dive into the sweets!
Valentine desserts are just fun to make and delicious, I cannot get enough. Am I right or am I right?
I especially love making fun treats for the kids. And, it never fails that they ask to take something to their class! So, this year we kicked off the season of love with these Valentine Ice Cream Cone Cupcakes!
Aren't they the cutest? And guess what, they are delicious too. It only took me about an hour to make them and they were completely gone just shortly after! I guess you could say they were a hit!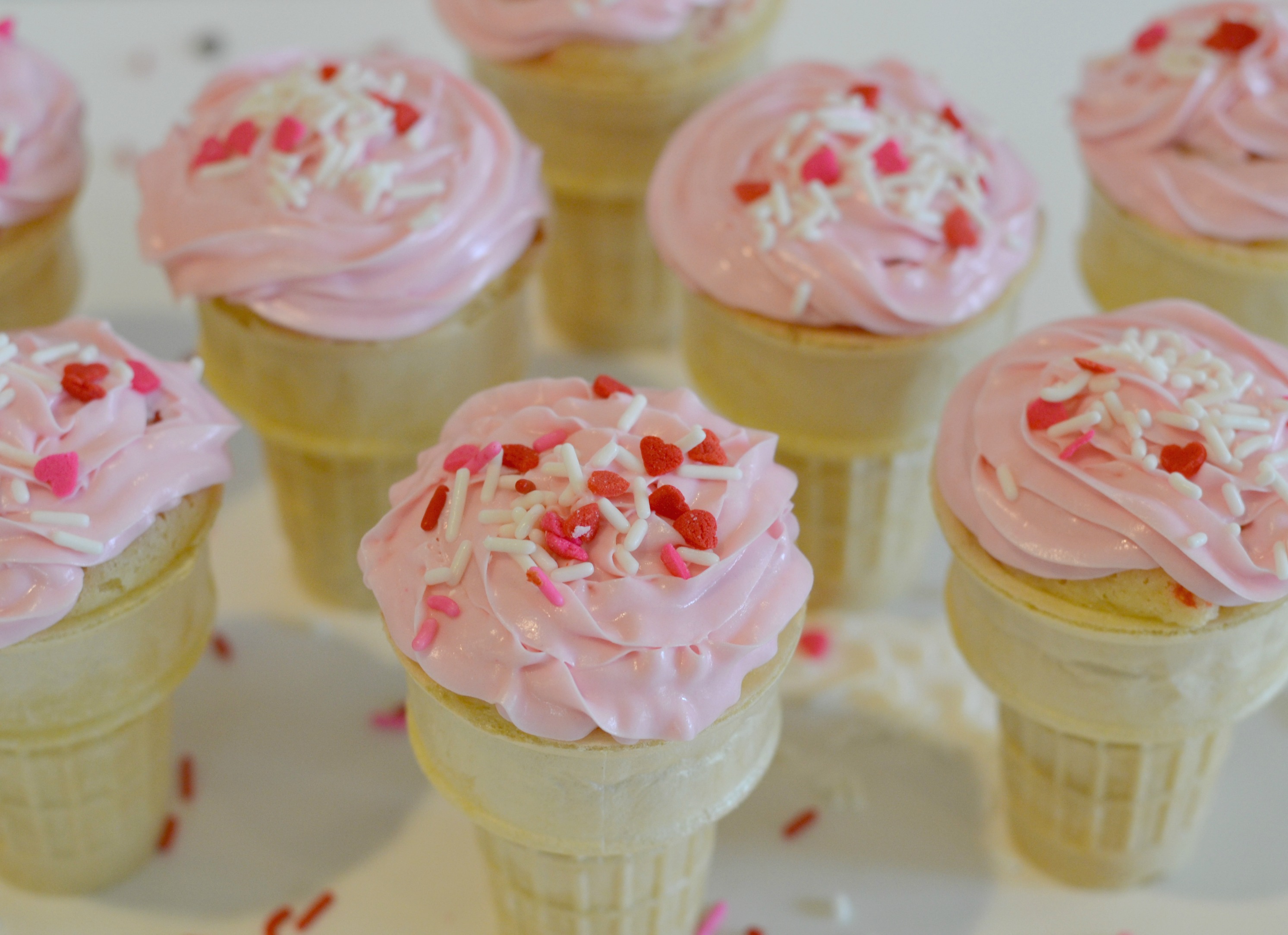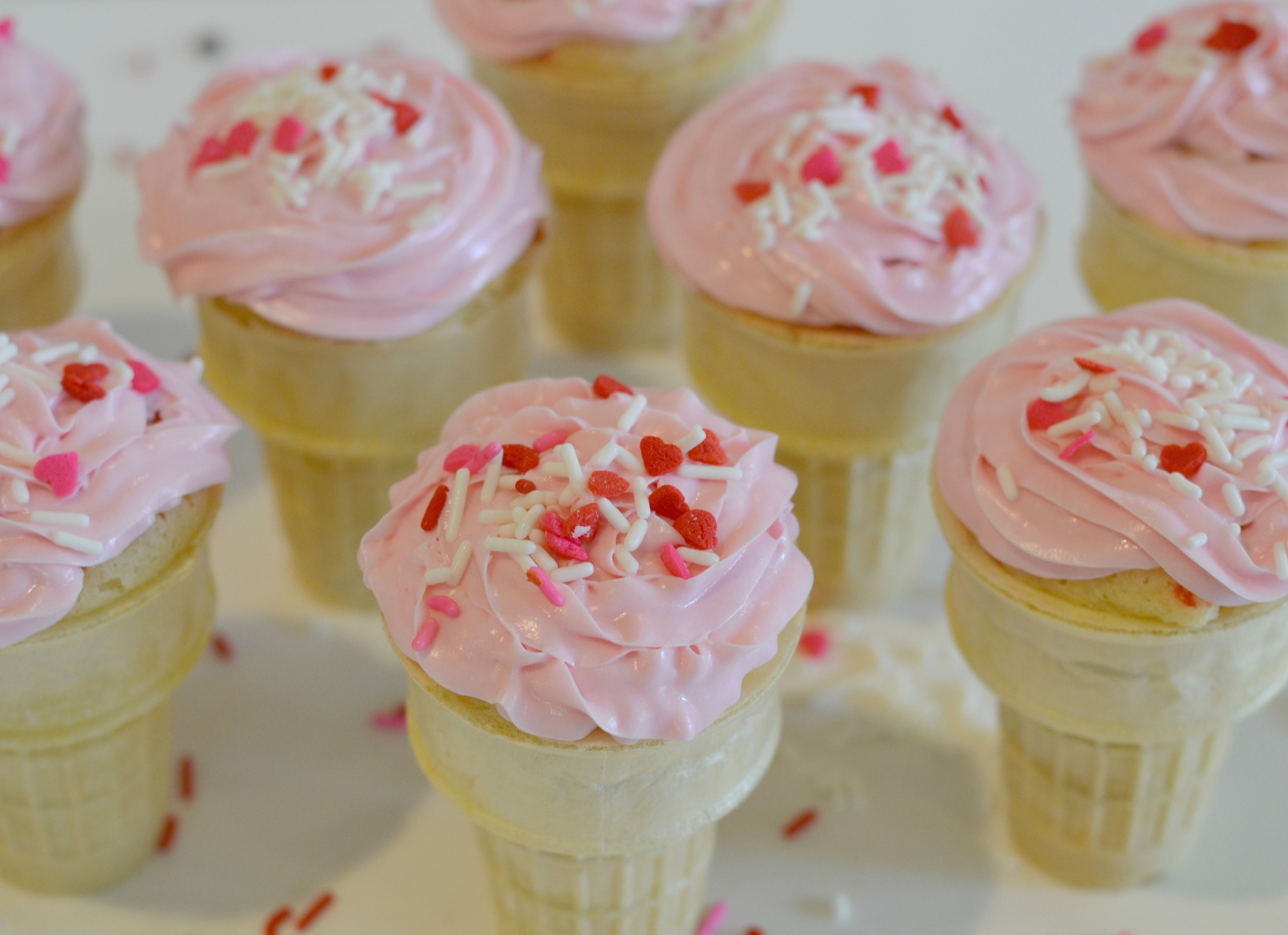 Here is what you need to make your own!
Cupcake Ingredients:
1 box vanilla cake mix
Ice Cream Cones
Sprinkles
Icing Ingredients:
3 1/2 sticks softened unsalted butter
3 Cups powdered sugar, sifted
3 tablespoons Milk
2 teaspoons Vanilla Extract
3-5 drops pink food coloring (optional)
Valentine Sprinkles (optional)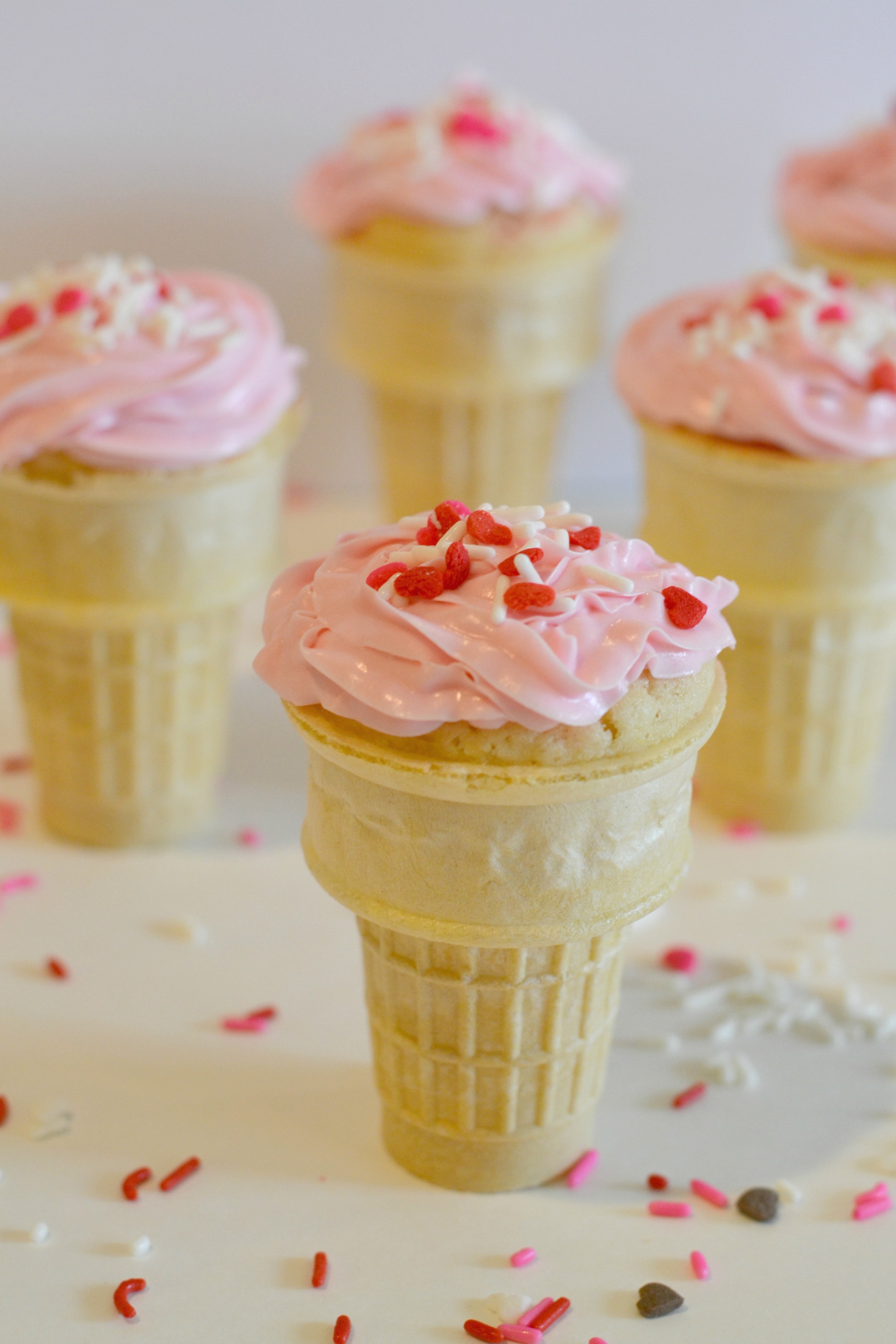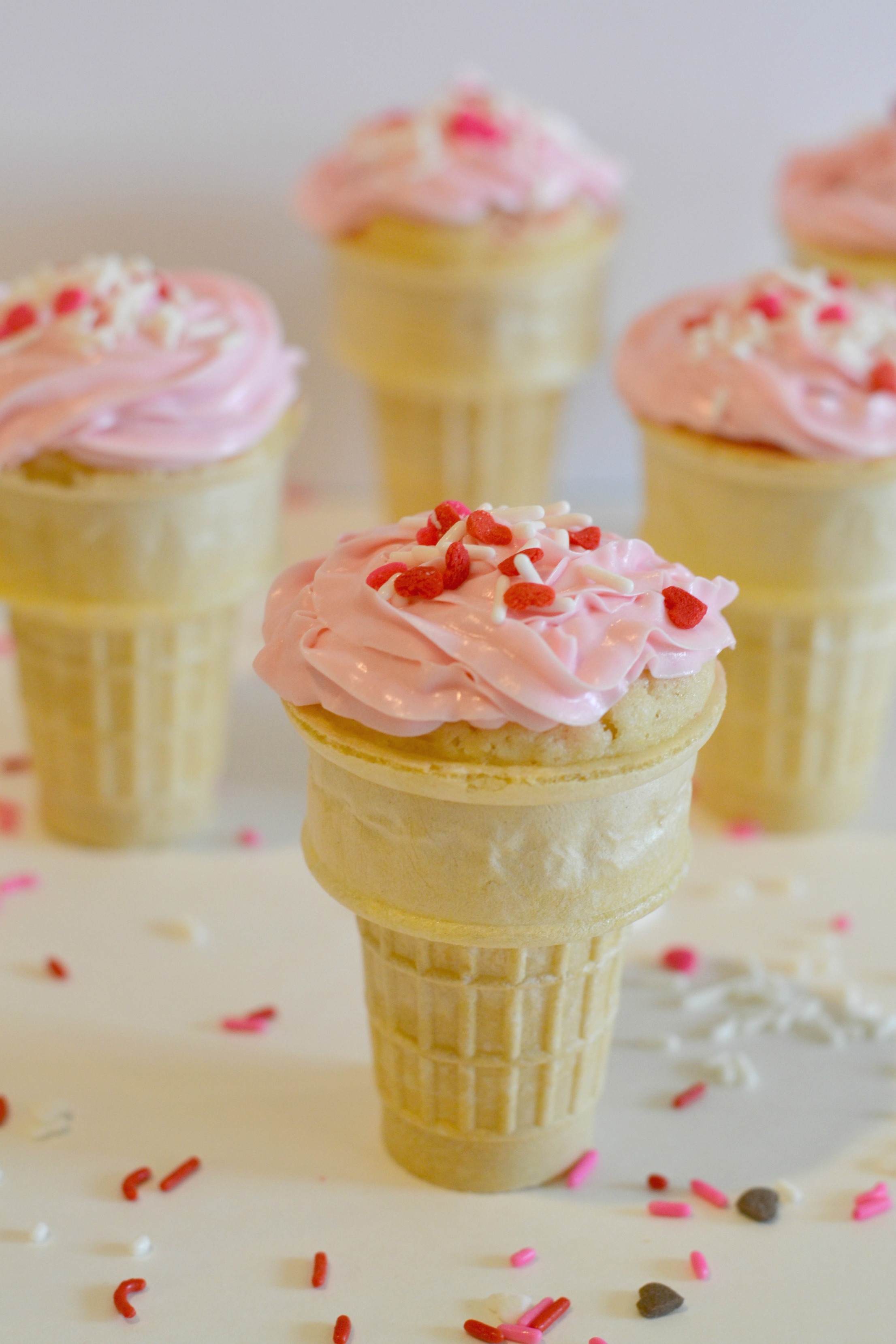 Directions:
Preheat oven to 350 and prepare cake mix according to package. Cover a cupcake pan with foil and gently cut holes where cupcake liners should go. Stand ice cream cones up in the holes you created. Fill each cone up about half way with cupcake mix. Bake in preheated oven for 20-23 minutes or until you can test with a toothpick and it return clean.
Cool completely! (this is important)
Frosting Directions:
In an electric mixer beat butter for about 8 minutes or until creamy. Slowly add the powdered sugar, vanilla, and milk and beat slowly for about a minute. Add food coloring and fold in until all icing is covered. Once mixed turn up the speed of the mixer and mix on high for about 5 minutes or until icing is light and fluffy!
Now, ice your Valentine Ice Cream Cone Cupcakes and add sprinkles on top! My girls say the more sprinkles the better especially if they are pink and red!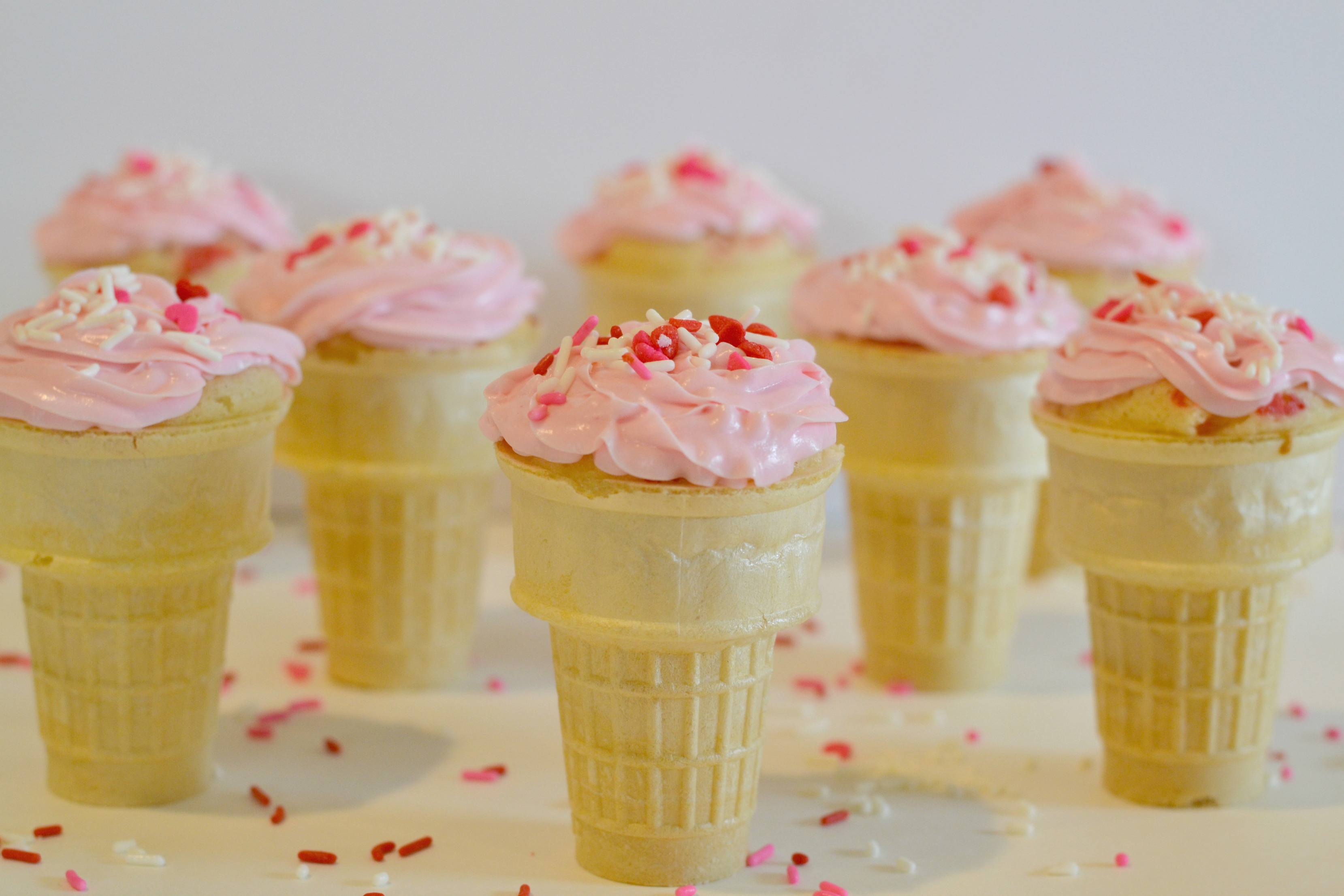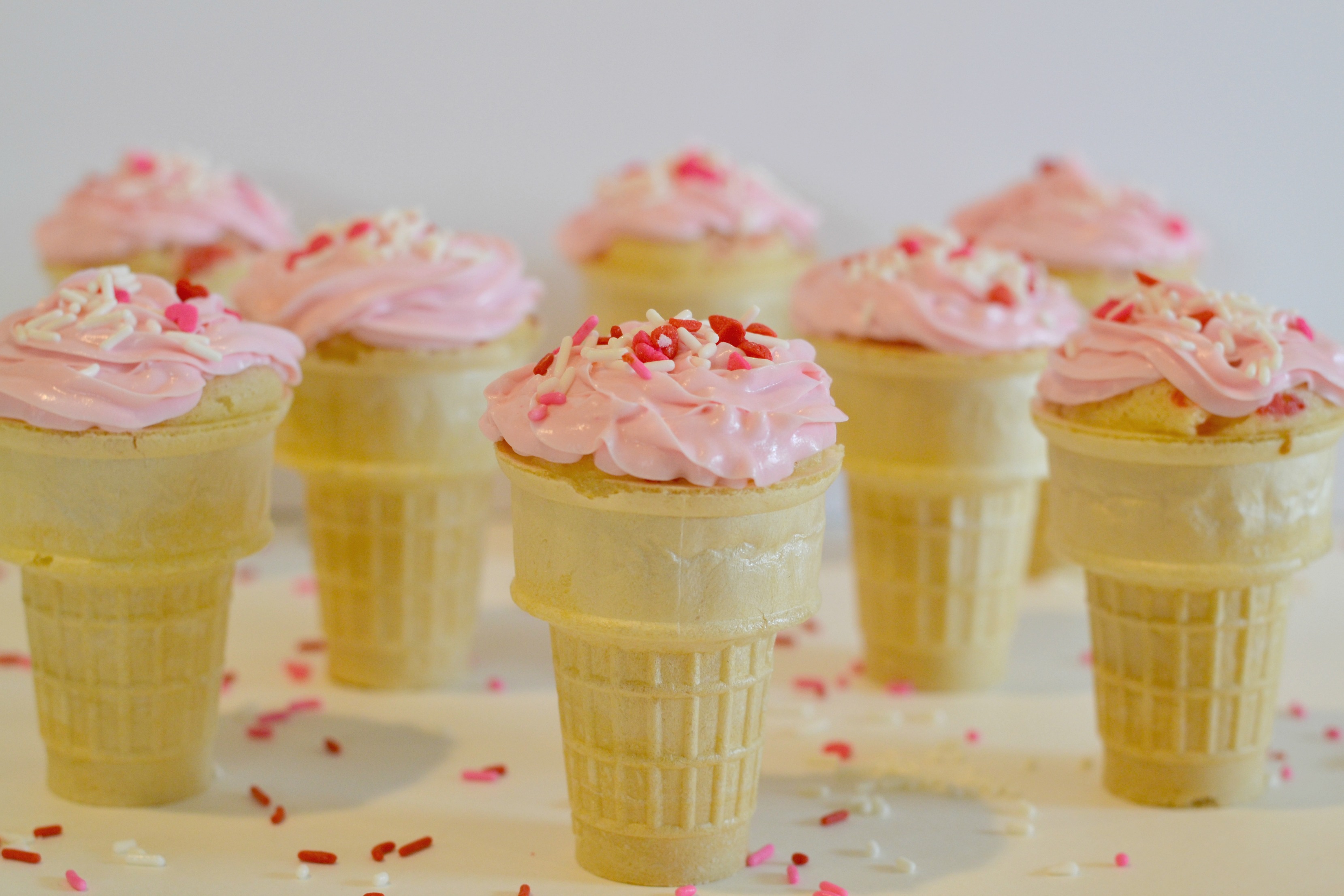 Enjoy!
What are some of your favorite Valentine desserts to make with your kids?