This game day dip is loaded with sausage, ground beef and cream cheese! It is perfect for any party or get together!
In just 5 short days, Football as we know it will come to a close for the season. Which means most of you will probably get your husbands back. Fantasy Football anyone?! I for one, love Football but I know it's not for everyone. Super Bowl Sunday however isn't just for the football fanatics. Can we say half time show? This year Katy Perry is sure to be amazing. And you know what else will make your Super Bowl amazing? The World's Best Sausage Dip.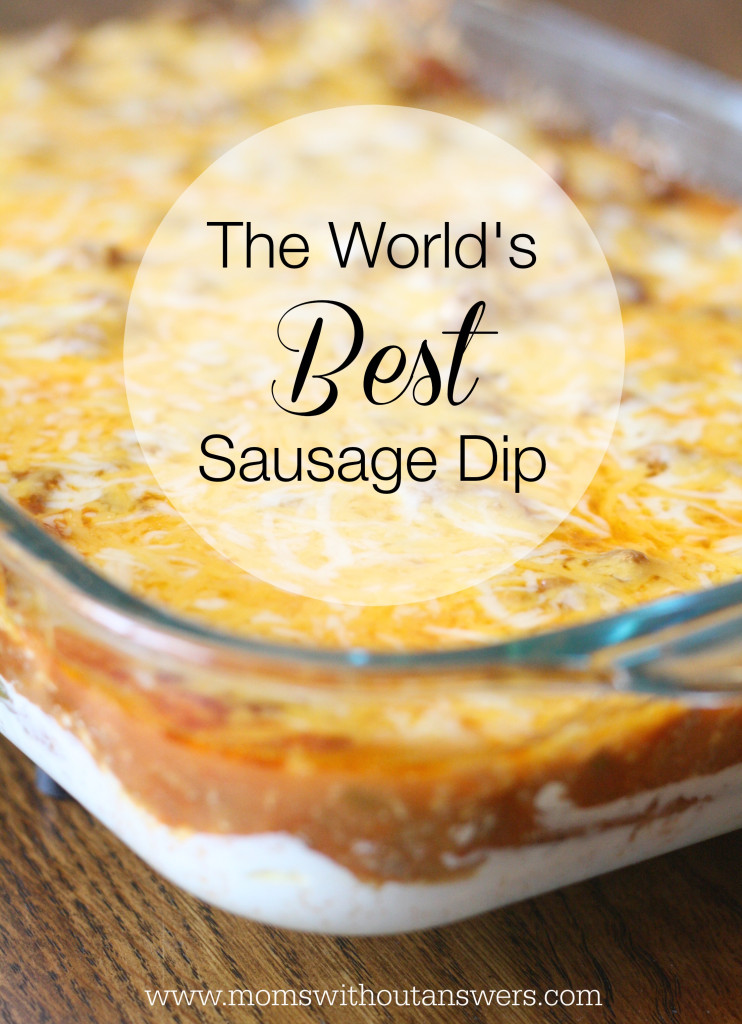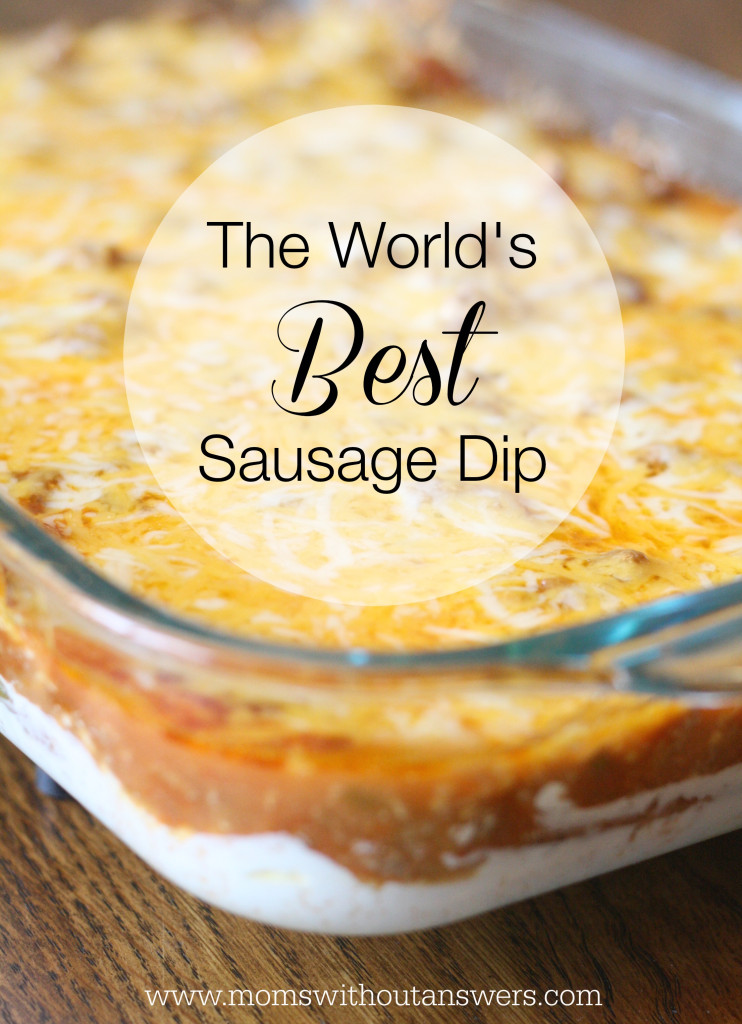 So you are thinking to yourself, "Self, how can she claim it is the world's best sausage dip? My aunt Sally Faye makes the best dip". Aw, that's cute……
Your Aunt Sally Faye ain't got nothing on this dip. It is a crowd pleaser every. single. time.
EVERY TIME.
Don't believe me?
Try it out for yourself. And then you can apologize for thinking I was a liar.
Seriously though, you need this dip in your party line up.
The World's Best Sausage Dip
Ingredients:
1 lb. Regular Sausage
1 lb. Ground Beef
2 8 oz. Blocks Cream Cheese (softened)
2 Jars of Salsa (I used Pace Medium but you can choose your spice preference)
2 cups Shredded Colby Jack Cheese
Fritos for all the delicious scooping
Directions:
Preheat oven to 350. While heating, brown your sausage and ground beef together. Drain well and then add the salsa and let simmer for about 10 minutes. In a 13×9 pan spread the 2 blocks of cream cheese on the bottom of the pan. Pour the meat and salsa mixture over the cream cheese and then top with shredded cheese. Bake for 20 minutes.
Now try not to eat it all before your guests arrive.
It's harder than it sounds.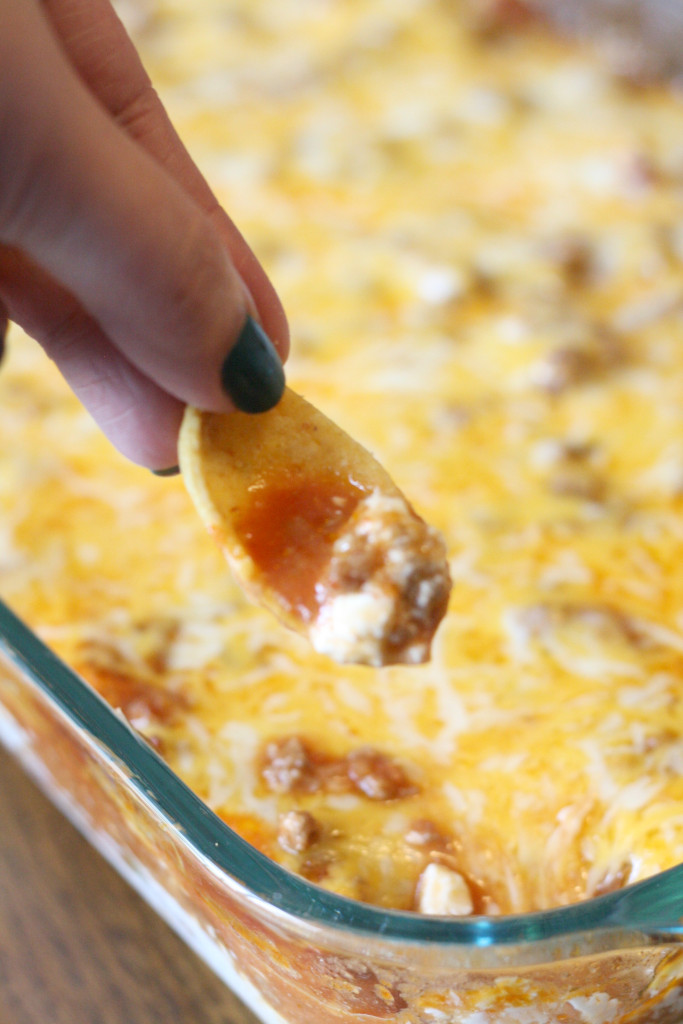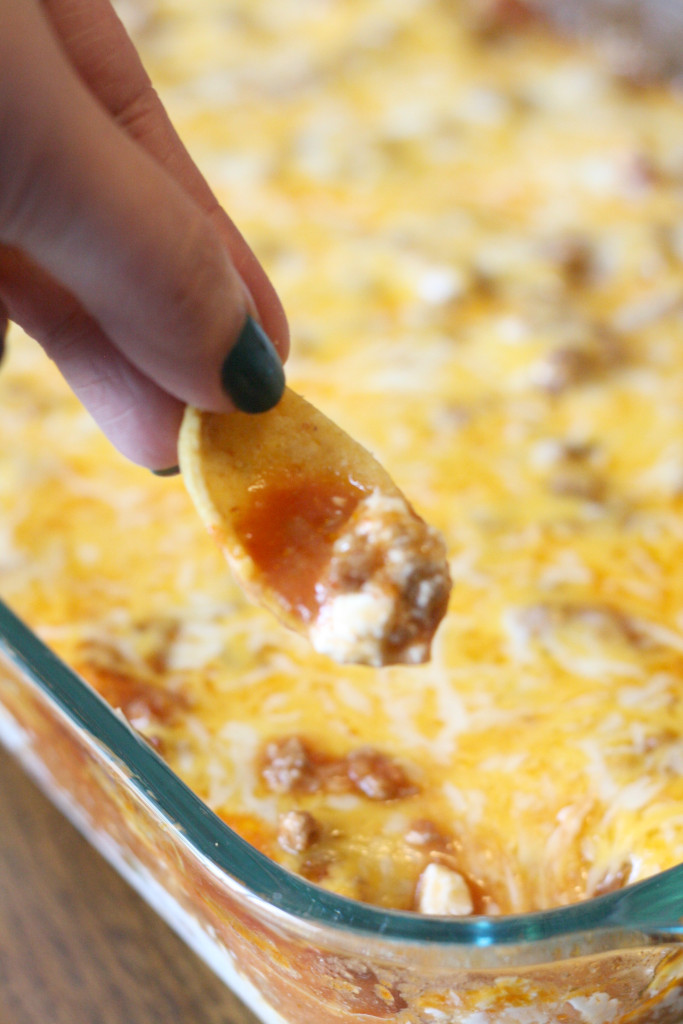 What is your go to party food? What will be on your menu for Super Bowl Sunday? Stay tuned this week for more delicious crowd pleasing recipes.