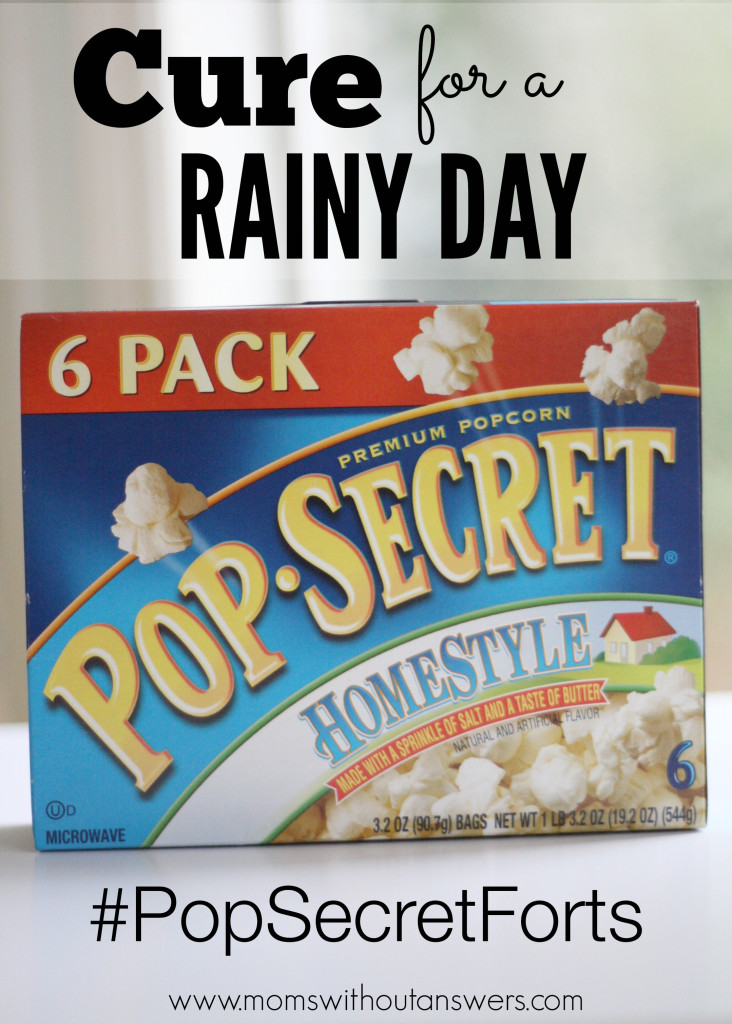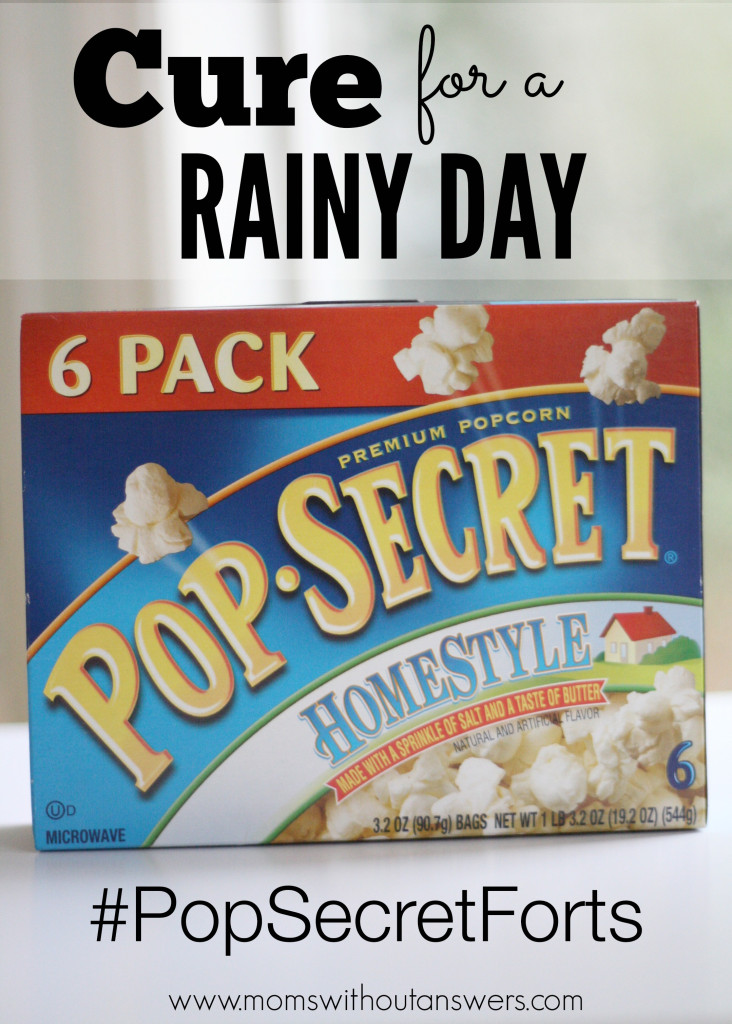 Here in Houston, we have had A LOT of rain. Like, raining every day for over a week kind of rain. Prior to children, the rain used to be a magical thing. A time to curl into bed, in my jammies and have a Harry Potter marathon. Now that I have 4 kids?? The rain is my nemesis. Finding a cure for a rainy day can be a difficult task. But I think I have found a solution that incorporates my old rainy day rituals and tweaks them for my kiddos.
All you need to successfully entertain your littles is some Pop Secret popcorn, some blankets, pillows and a favorite kid movie.
The twins have been obsessed with all things Monsters Inc lately, so I decided to use that as our theme for the day. While the boys were napping, I got to work making their afternoon snack.
The perfect addition to any movie??? Popcorn….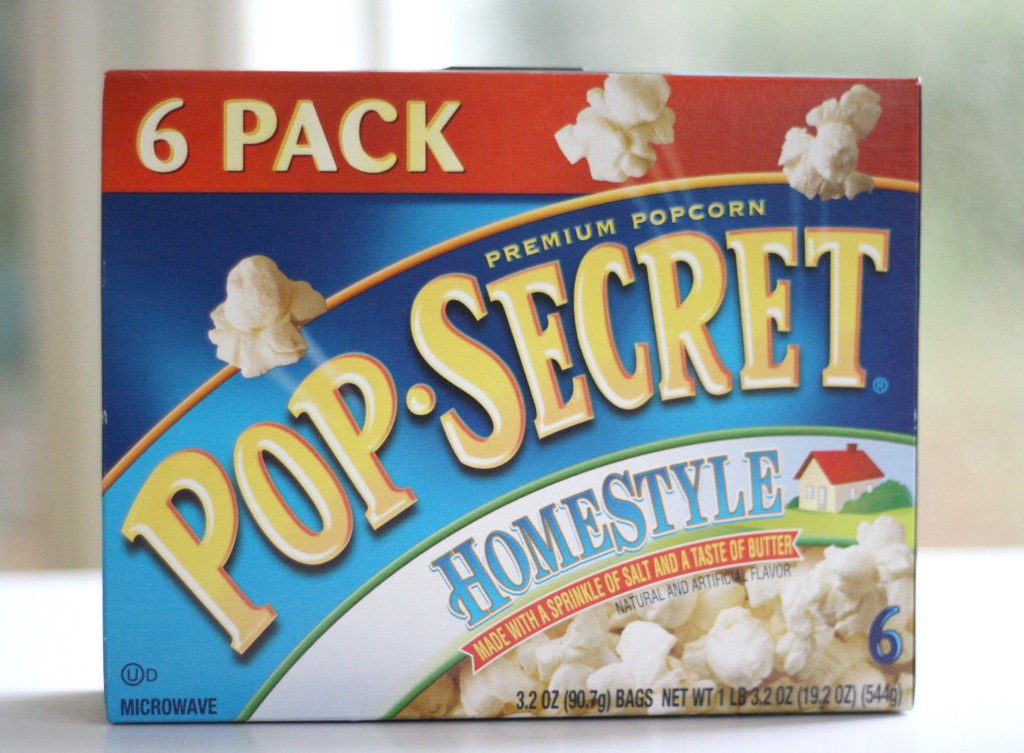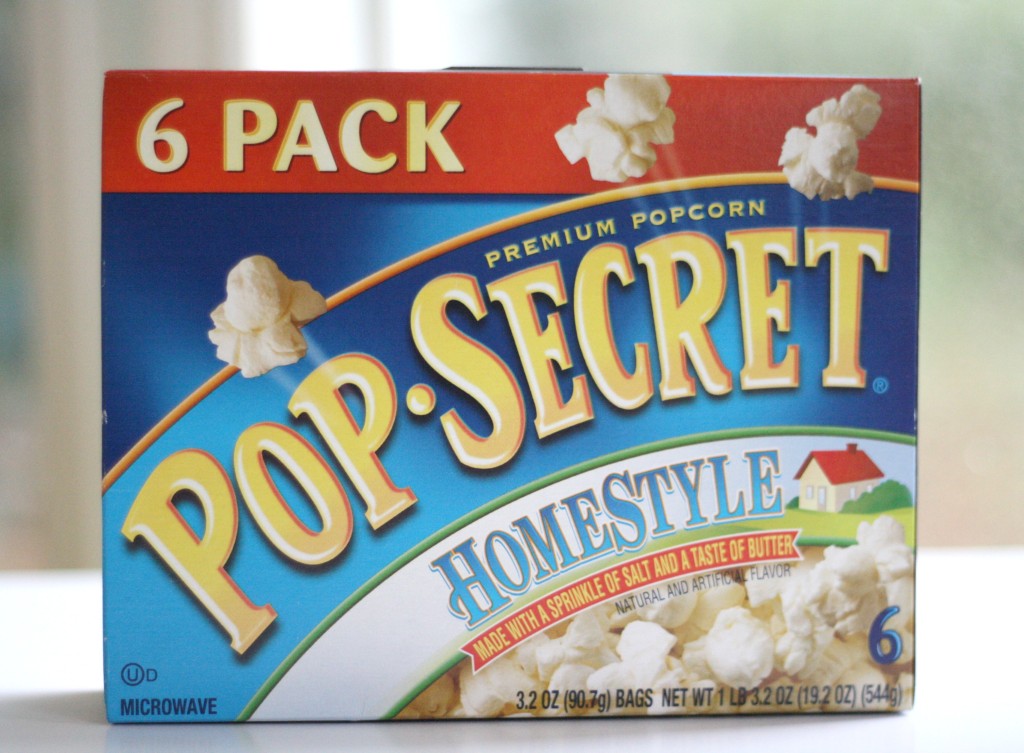 DUH.
Our fave is Pop Secret. Since the rain was getting us down I decided to kick our popcorn up a notch and created a tasty afternoon snack with just a few extra ingredients to go along with our Monsters Inc theme.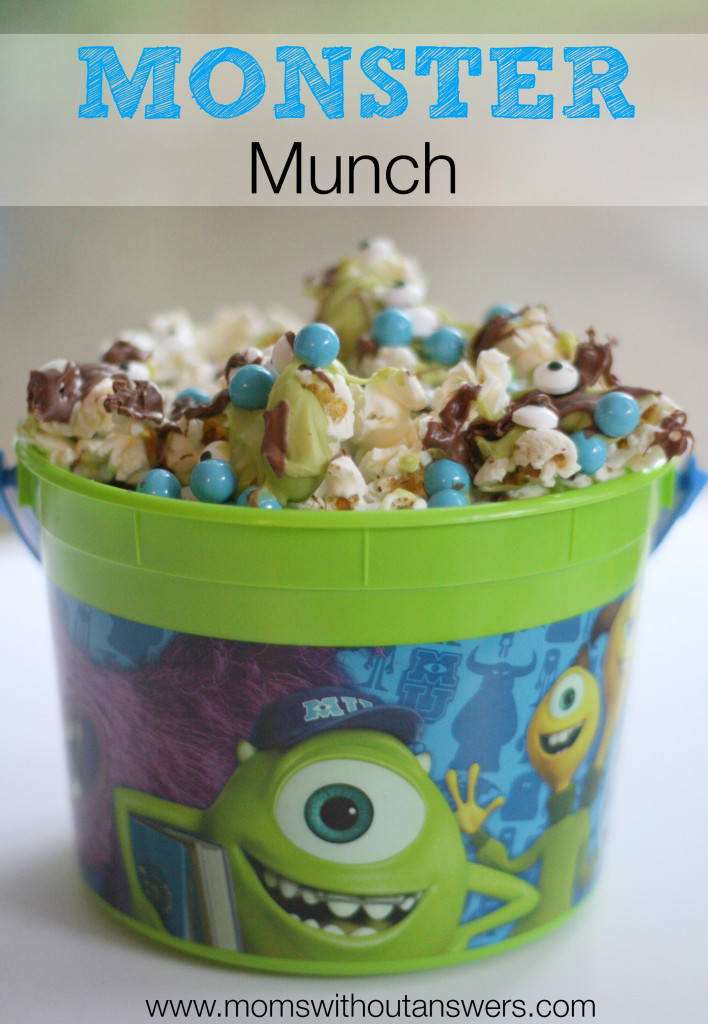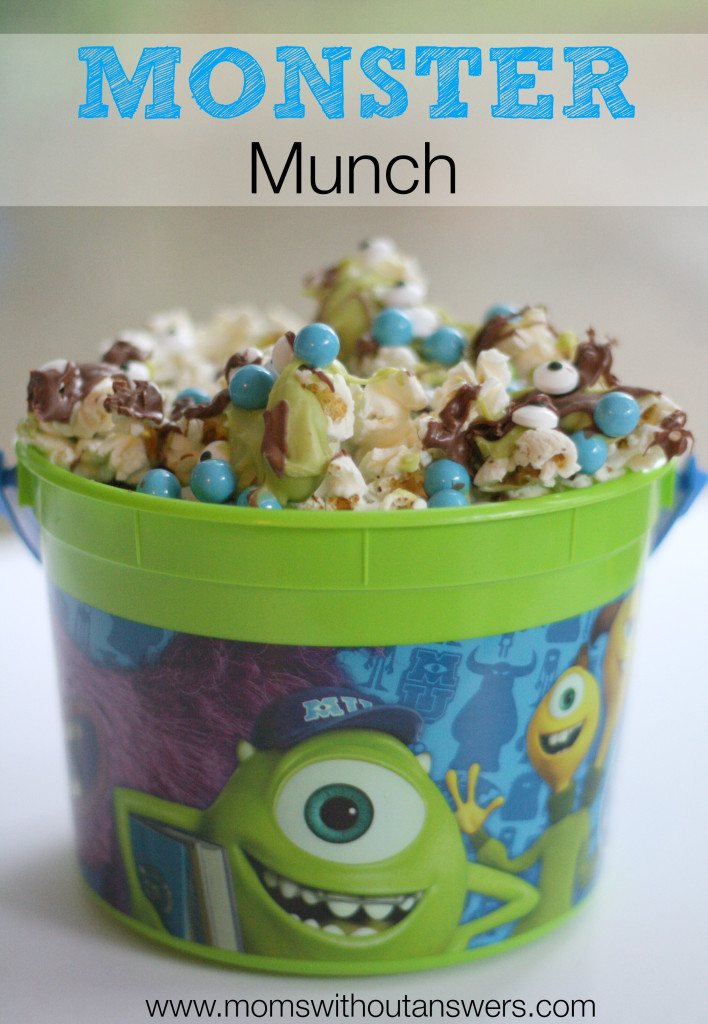 I call it Monster Munch and let me tell you, it was a HUGE hit with the kiddos.
To make this snack, you just need the following:
Candy Melts
Milk Chocolate morsels
Sixlets
Candy eyes
Then you simply pop the popcorn, (I used 2 bags) and then layered the popcorn out on a baking sheet. I melted the candy melts and the milk chocolate and drizzled it over the popcorn. Then I immediately sprinkled the sixlets and candy eyes and allowed the chocolate to set. Then I just broke it up into pieces and served it up in a bowl. Easy peasy.
While the snack was setting, I got the movie ready and set up a pillow fort for the boys to watch their show in. What is it about rainy days that make fort building extra fun? Now I am no expert fort builder, but the boys thought it was the best thing ever. They had the best time eating their snack, watching their show and playing in their pillow fort. They played in it most of the afternoon, long after the movie was over.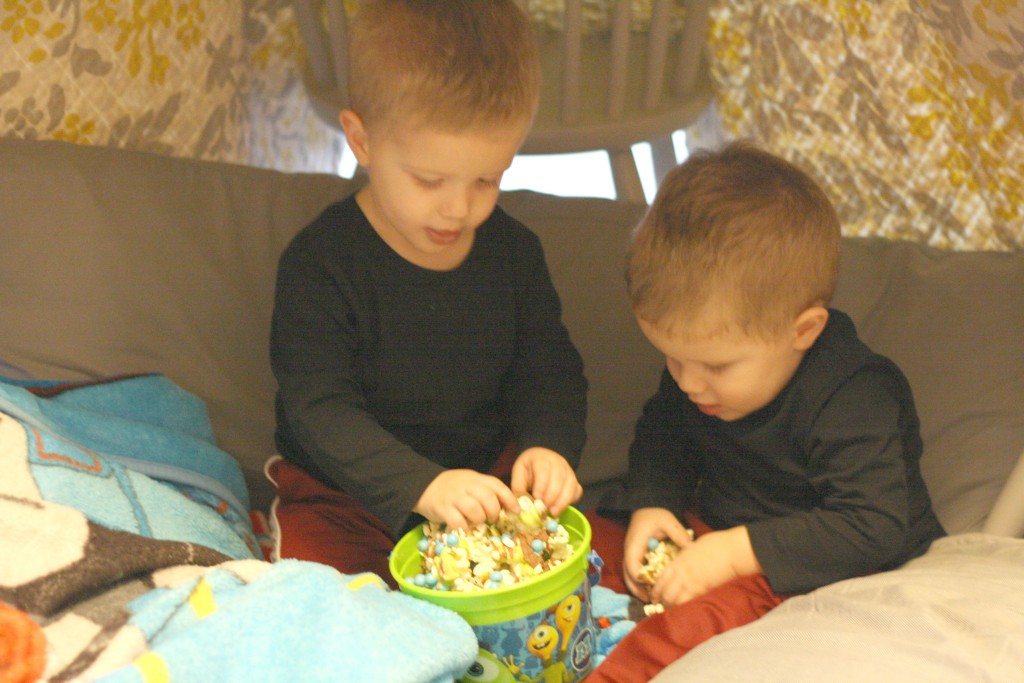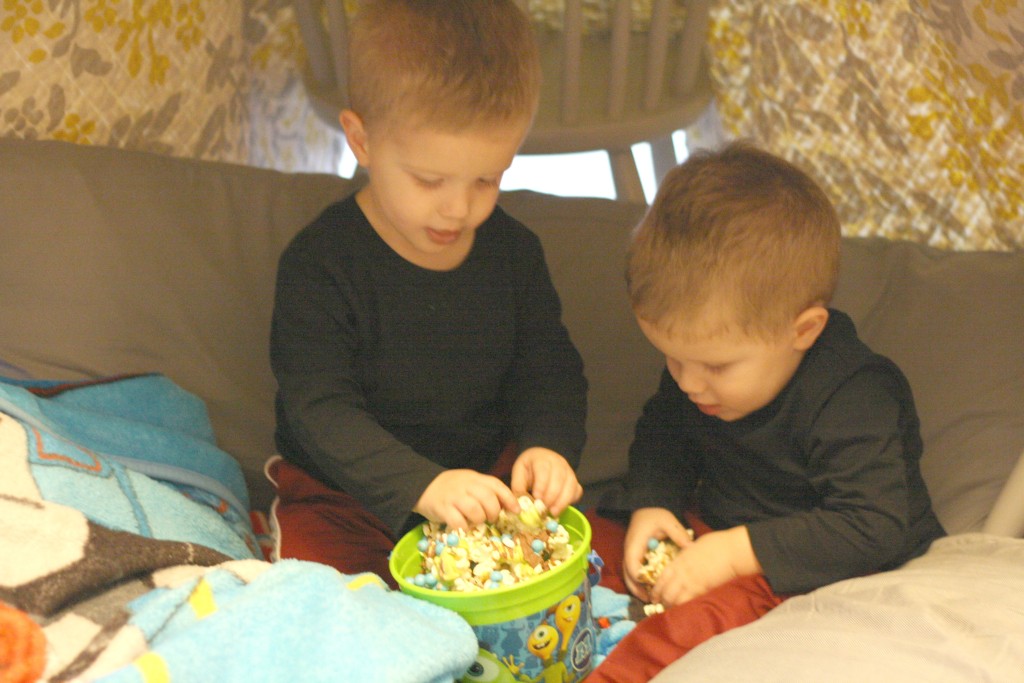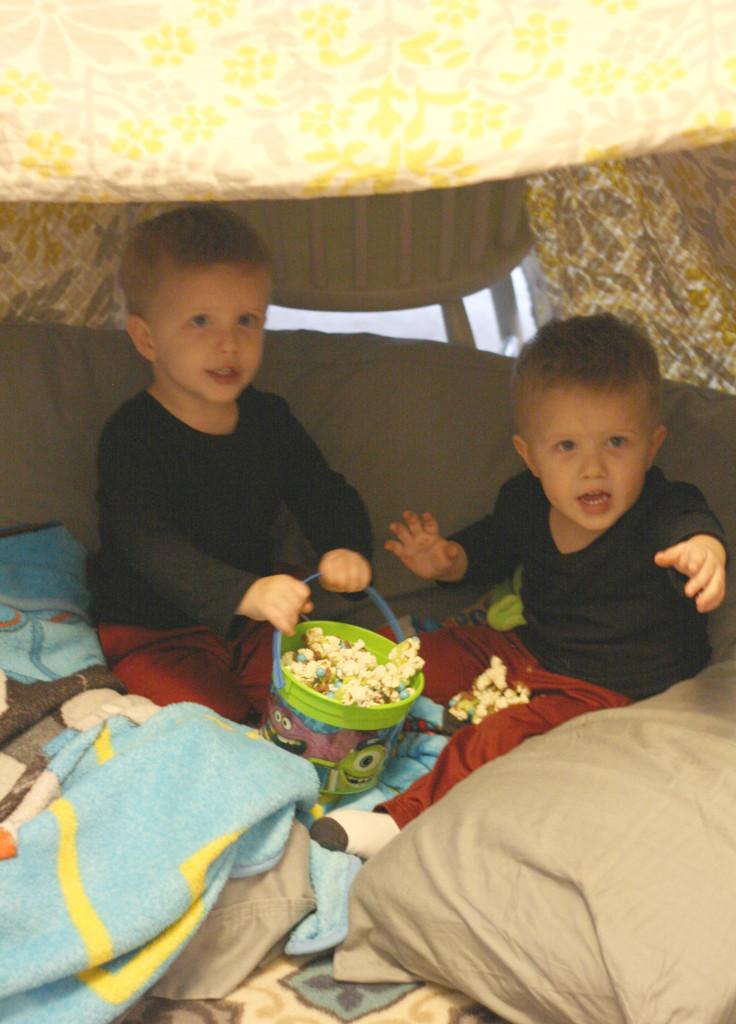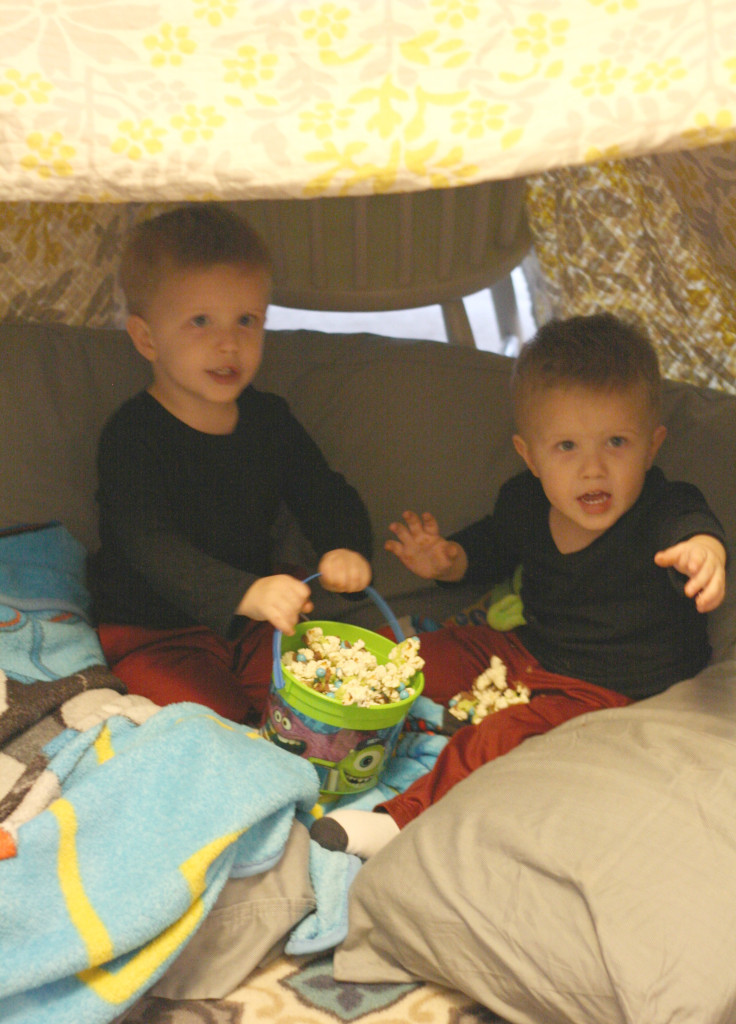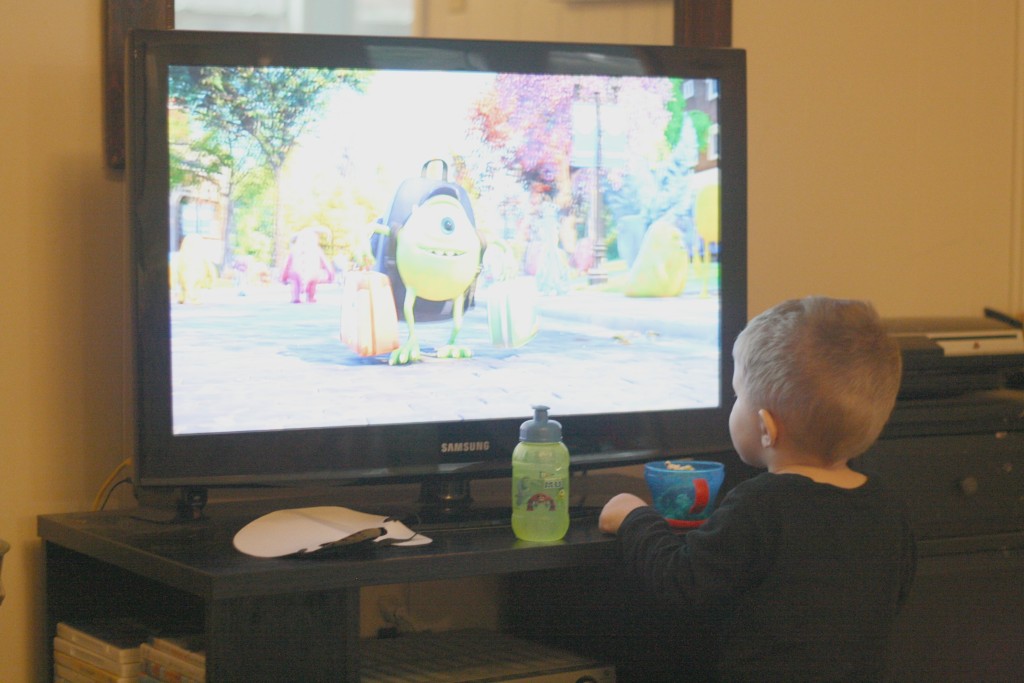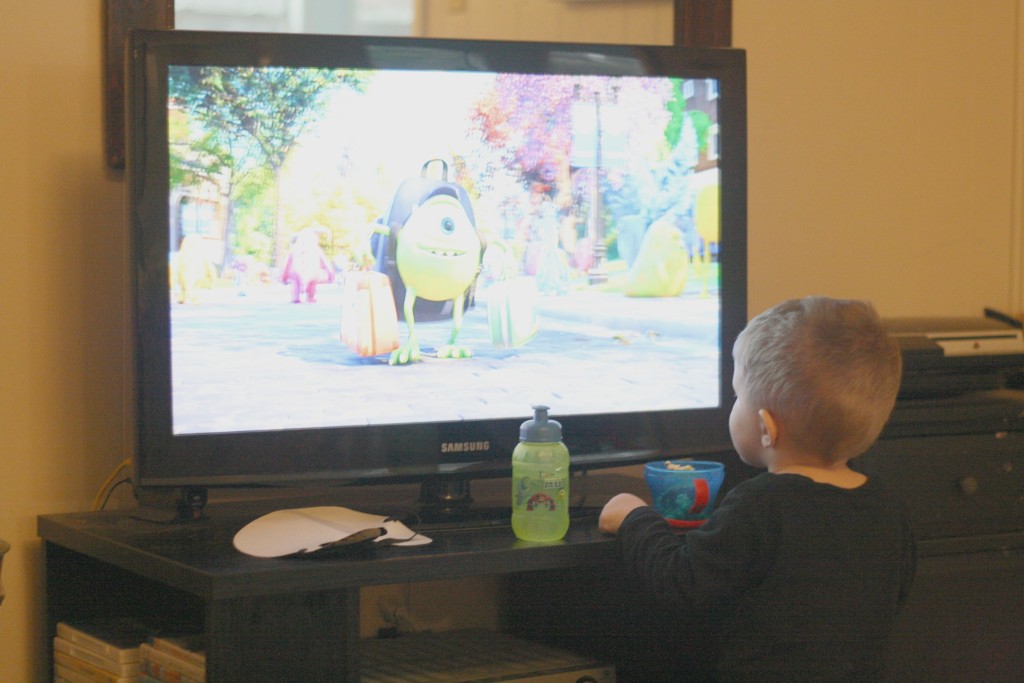 Fun huh??
And you want to know some awesome news? Pop Secret is giving away some awesome prizes and rewards to anyone who creates their own pillow fort and submits a picture to their Facebook Page using the hasthtag #PopSecretForts. Who doesn't love free stuff? And while you are on their Facebook page go ahead and download a coupon for $1 off to create your own rainy day popcorn treat.
What is your favorite way to beat the rainy day blues?
*Thank you to Pop Secret for sponsoring today's post and inspiring me to try building a pillow fort! Today's post may be sponsored by Pop Secret, but my love of their popcorn is all my own.