The countdown to Christmas is on and before we know it, Christmas morning will be here. For us mamas Christmas morning is an exciting time, but also can be a busy one with watching kids open presents and preparing our Christmas feasts. Usually the last thing we want to do is worry about Breakfast. Maybe that is just me?!
Over the years I have found that Make Ahead Breakfasts are the way to go on Christmas morning. A few minutes on Christmas Eve to prep and then a delicious meal is just an oven heat up away the next day.
Here is a roundup of 10 Make Ahead Breakfasts For Christmas Morning.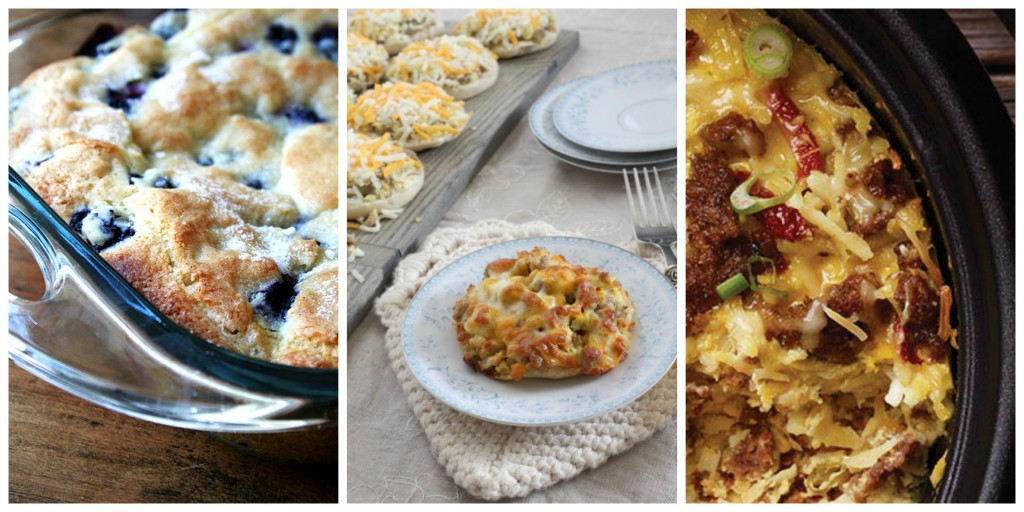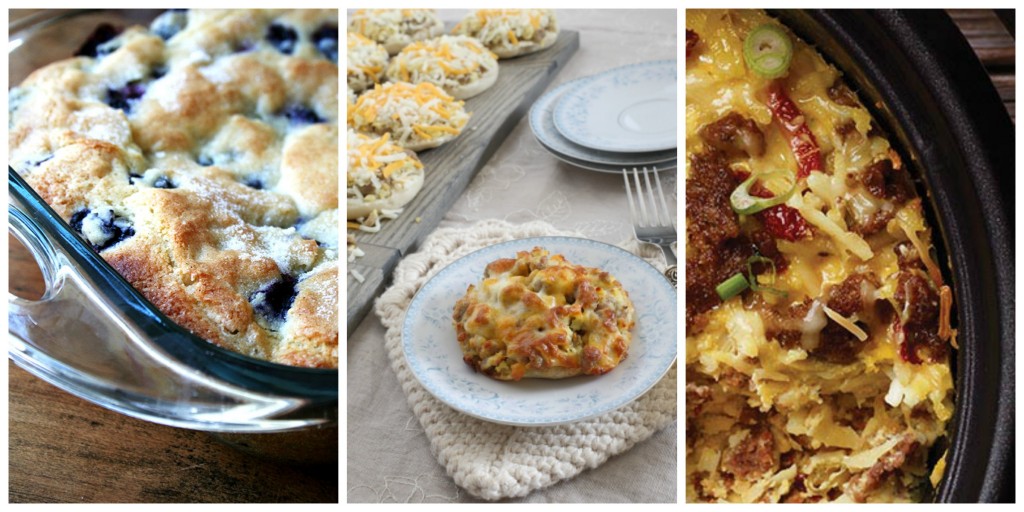 1) Buttermilk Blueberry Breakfast Cake – cake for breakfast is always a good idea
2) Make Ahead Breakfast Pizza – perfect for tiny hands and would great on the go making the rounds to see all your family.
3) Slow Cooker Sausage Breakfast Casserole – fix it and forget it the perfect way to go for a busy Christmas morning.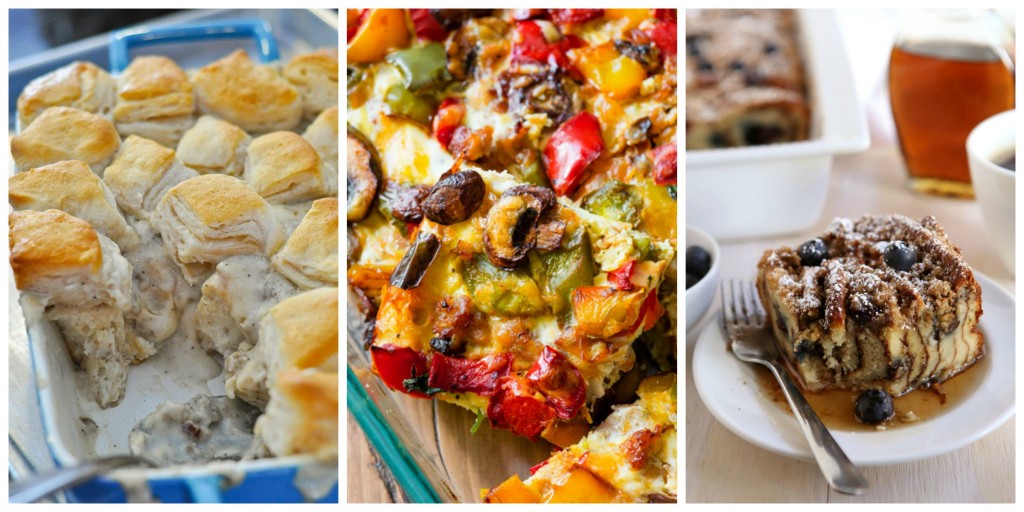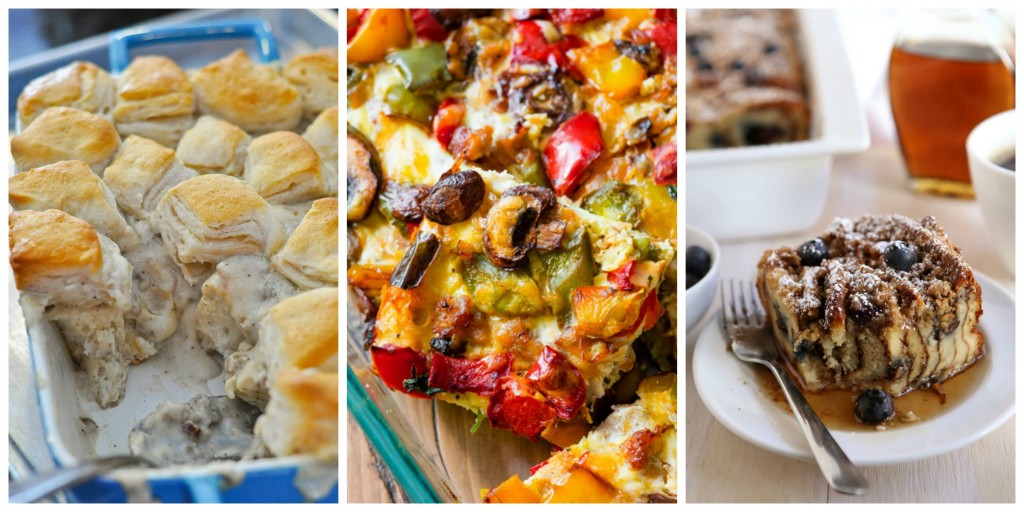 4) Biscuits and Gravy Casserole – a southern classic you can never go wrong with.
5) Easy Make Ahead Breakfast Casserole – this one is packed full of veggies for a slightly healthier option.
6) Blueberry Pancake Bake – probably the most labor intensive of all of them, but if you have some time on Christmas Eve I am certain the reward Christmas morning would be more than worth it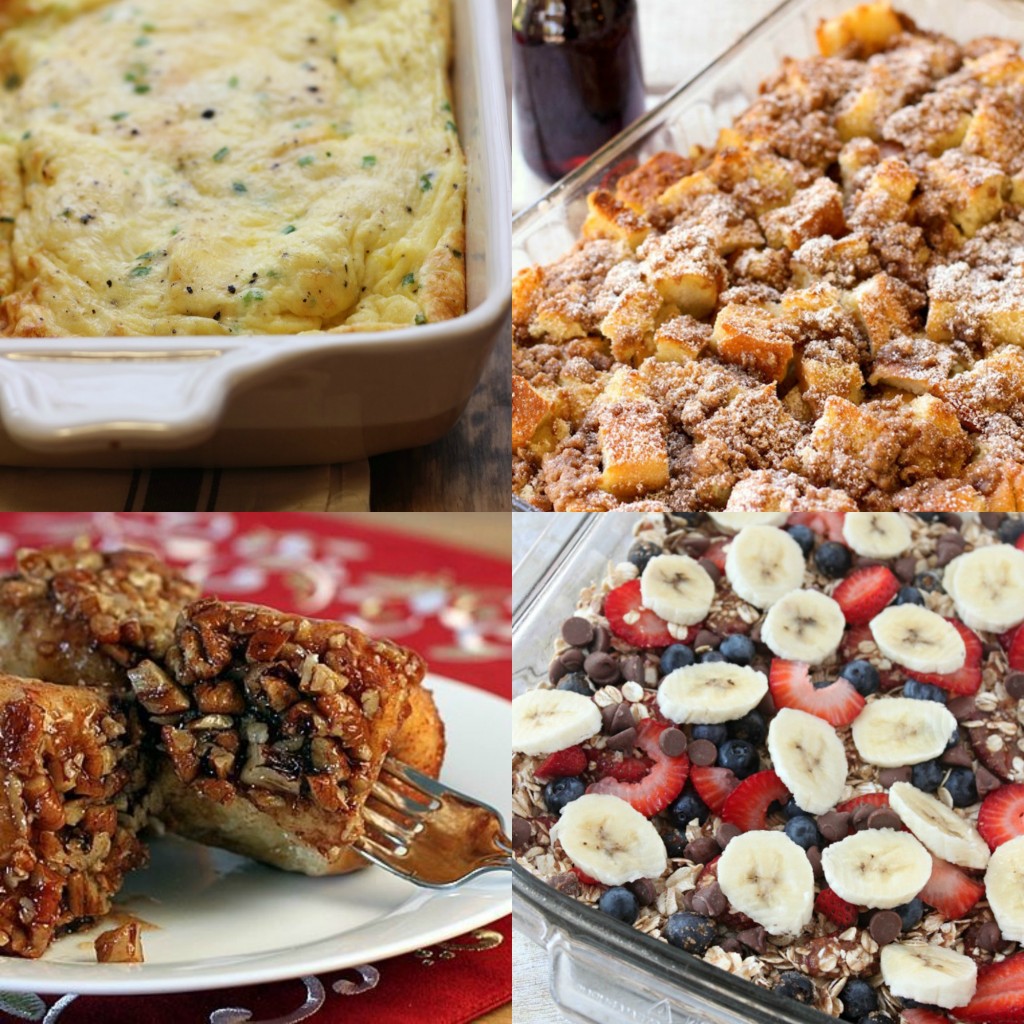 7) White Cheddar and Chive Egg Strata – The word Strata automatically makes me think of one of my favorite Christmas Movies, The Family Stone. So really, you probably can't go wrong.
8) French Toast Bake – an oldie but a goodie. French Toast is the husbands favorite so it's safe to say this one will make the cut in our house.
9) Pull Apart Sticky Buns – these would be perfect for a large group of people. Easy to grab and go with a cup of coffee while you watch the littles unwrap their gifts.
10) Baked Oatmeal Casserole – another healthy option, although chocolate is added because it is Christmas after all.
What is your go to Christmas Morning breakfast?