You guys, for the first time in well…forever, I actually had my tree up before December even got here. I am usually a Christmas decorator procrastinator but this year I got a wild hair and got to decorating as soon as I could.
In years past we have always gone with a traditional tree full of reds, greens, sparkles and all of our homemade ornaments. But, this year I went to Michael's and fell in love with all of their simple rustic ornaments they had available.
I was able to decorate our tree this year for wait for it…under $50.
I wanted our tree to be unique and so I had to go a little unconventional. Here are my tips on How to Decorate Your Christmas Tree for Under $50!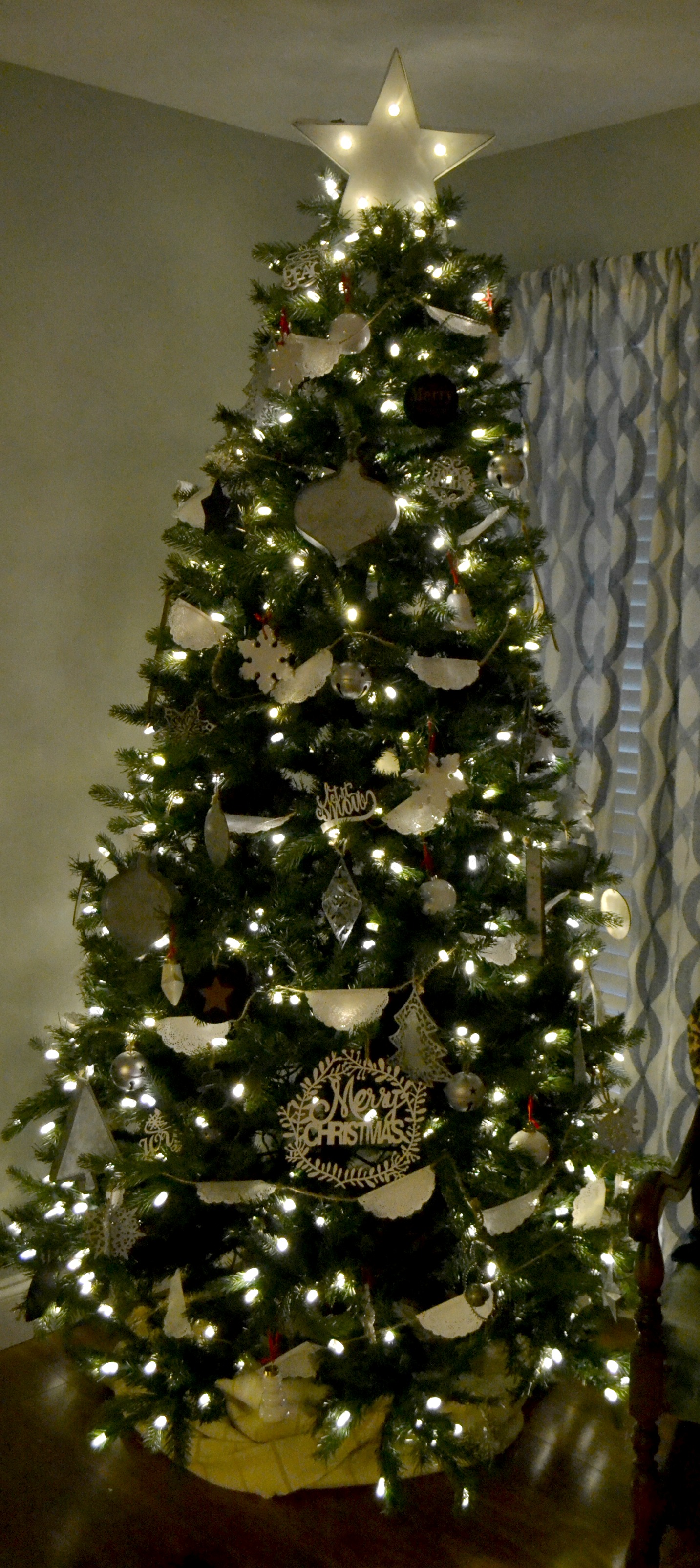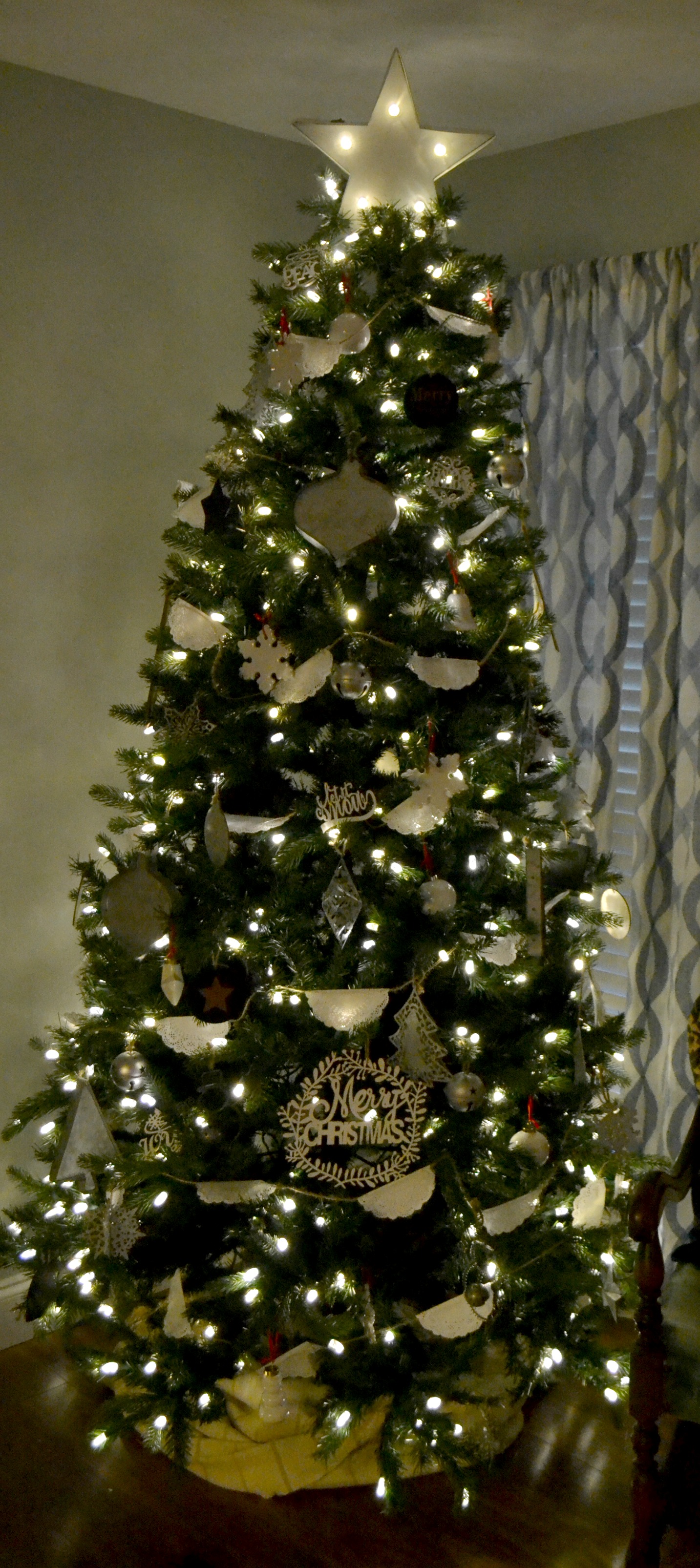 1. Plan Ahead and Set a Budget:
Have an idea in mind and be on a mission when you are shopping. When I went to Michael's their Christmas section was full of beautiful ornaments for many different styles. I decided to go with a rustic and shabby chic look and I went over to their "create your own" Christmas decor section I found just what I was looking for. I was able to pick up ornaments for our entire tree for just at $30. I brought store coupons with me ready to use and only shopped sale items. I did not spend over $1.50 for a single ornament!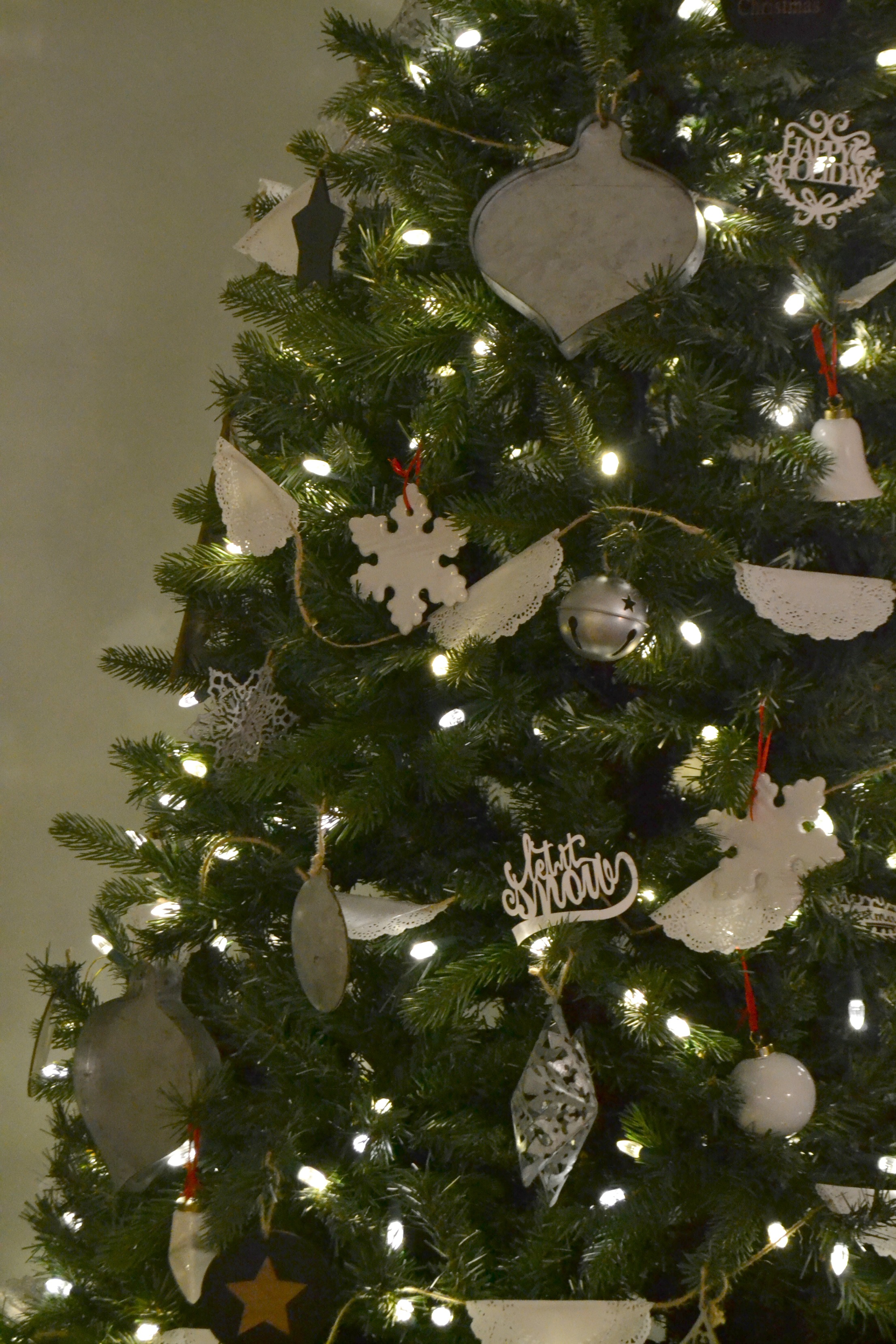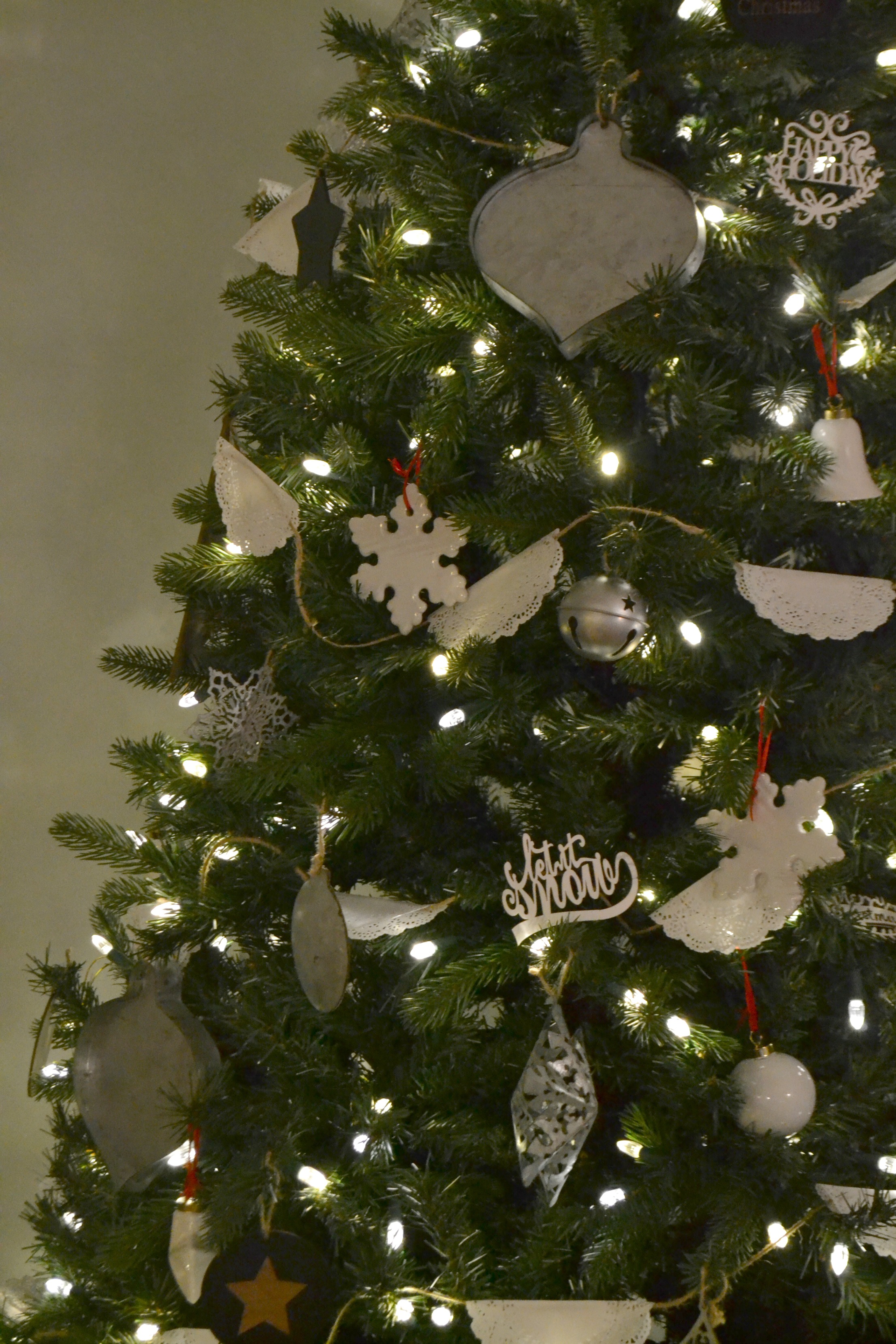 Think Outside of the Box:
Like I mentioned, I bought all of my ornaments from the "create your own" section of the Christmas section. When you get to the store, do not just limit yourself to the Christmas section. A lot of the time when you have a theme in mind there are other items throughout the store that can fit in perfectly to add extra interest to your tree. Take a look in the scrapbook area or even at picture frames. In our tree I add wooden cut outs of seasonal sayings and they have added that extra bit I was looking for.
Add some DIY Elements:
I always LOVE added DIY touches to a Christmas tree. Whether you add handmade ornaments from your kiddos or have them help you create a garland, create something special together to add to your tree. This year the girls and I made a garland out of doilies and I am obsessed with it. I picked up the doilies for just $2.00 and had the jute string at home. We spent an evening watching a Christmas movie, drinking hot chocolate and creating our masterpiece.
Be Creative with your Tree Topper:
I have looked all over for the perfect tree topper every year and never found exactly what I wanted. It seems like tree toppers are just an after thought by manufacturers. Why are they so expensive and usually not that cute? Because I could not find exactly what I was looking for, this year I got creative. With marquee lights being all of the rage, I found a star marquee from Michaels' (of course) and used wire to attached it to our tree. I was able to use a 40% off coupon from Michael's and only paid $15 for my most favorite addition to our tree.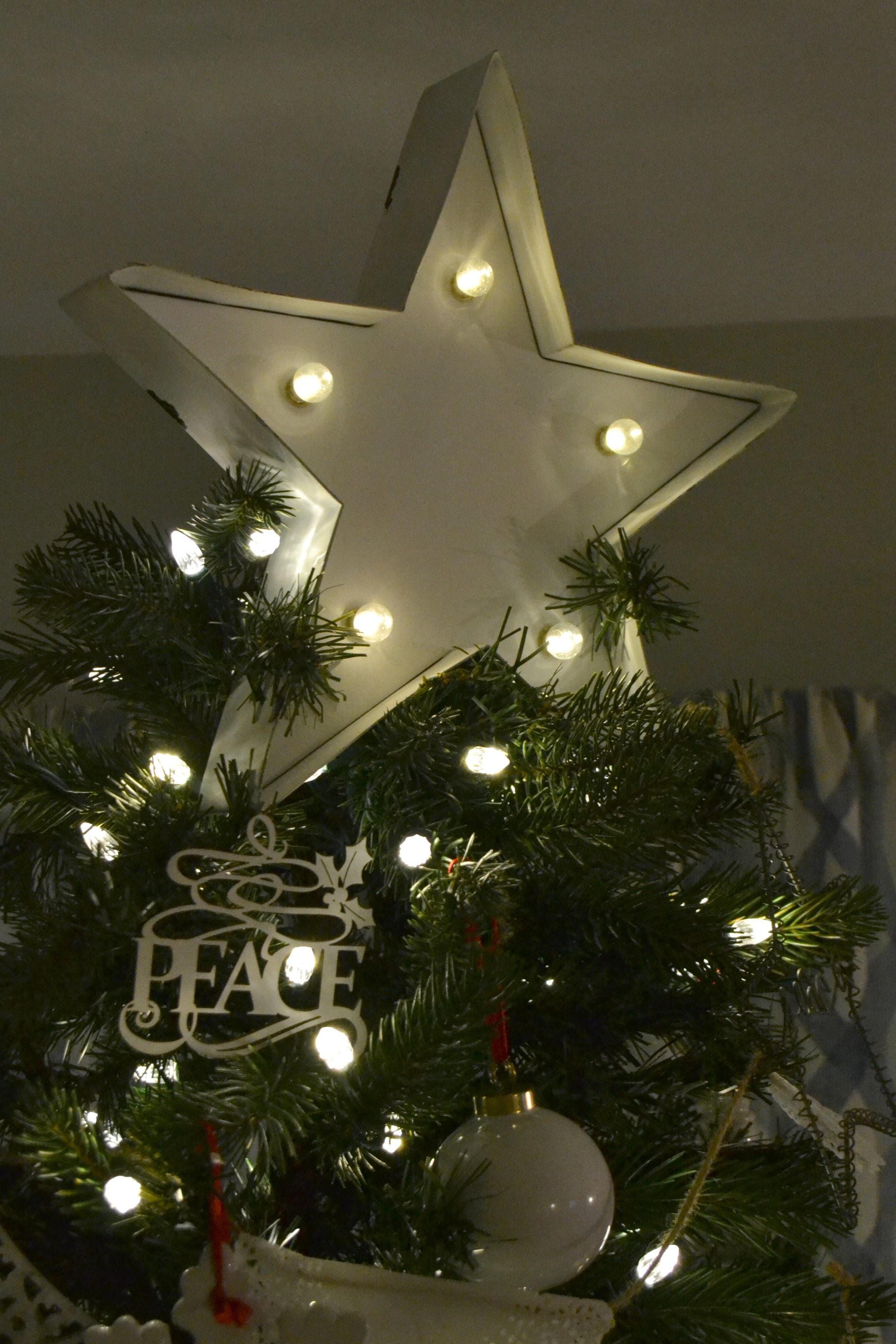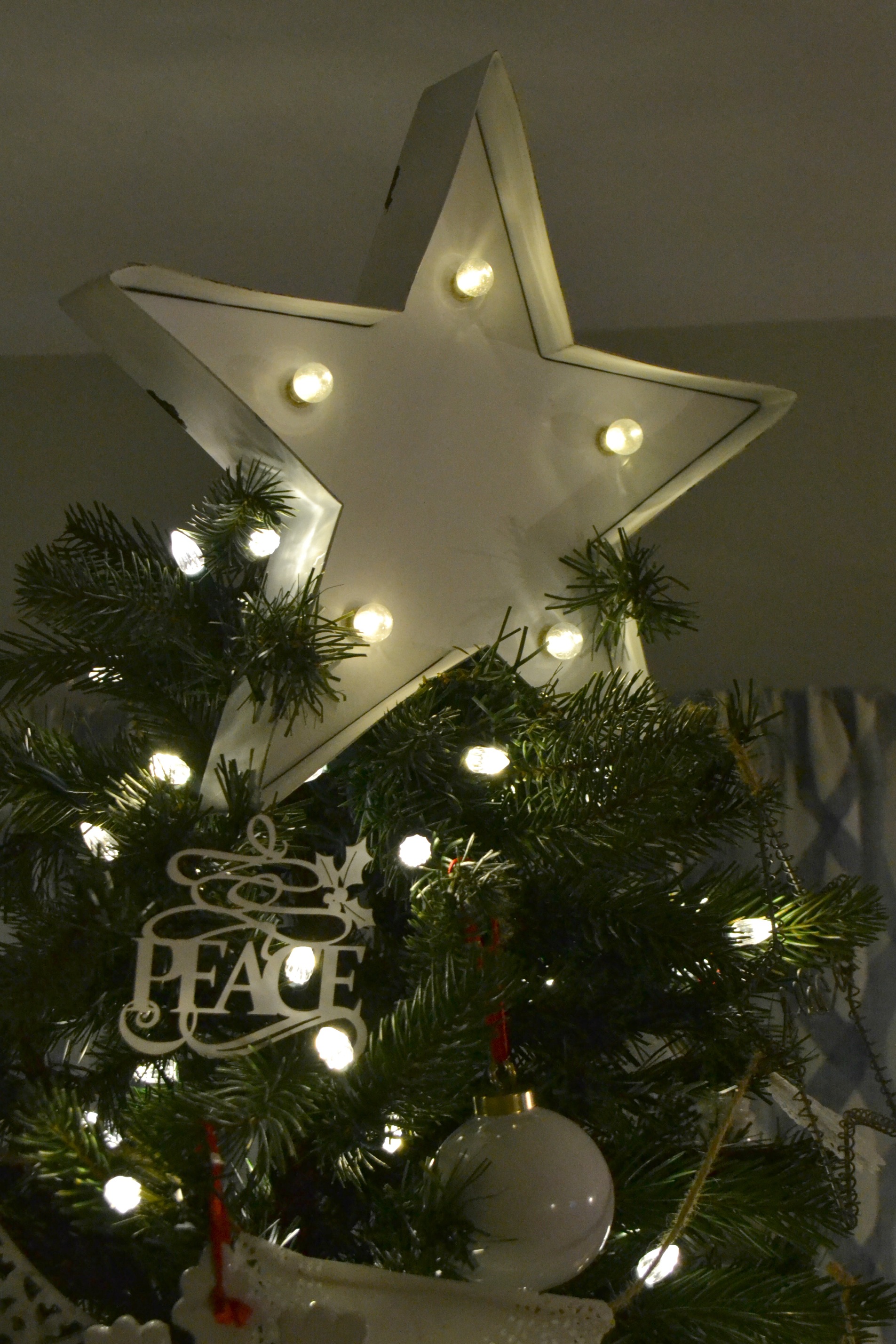 I am so obsessed with the simplicity and rustic-ness of our tree this year. I love that it goes with the decor of our home and I love even more that it was super cheap to create.
The only thing missing…all of the yarn, hand painted, popsicle stick creations I have stored away.
Since I am missing my babies handmade ornaments so much it looks like we may just become a 2 tree family!