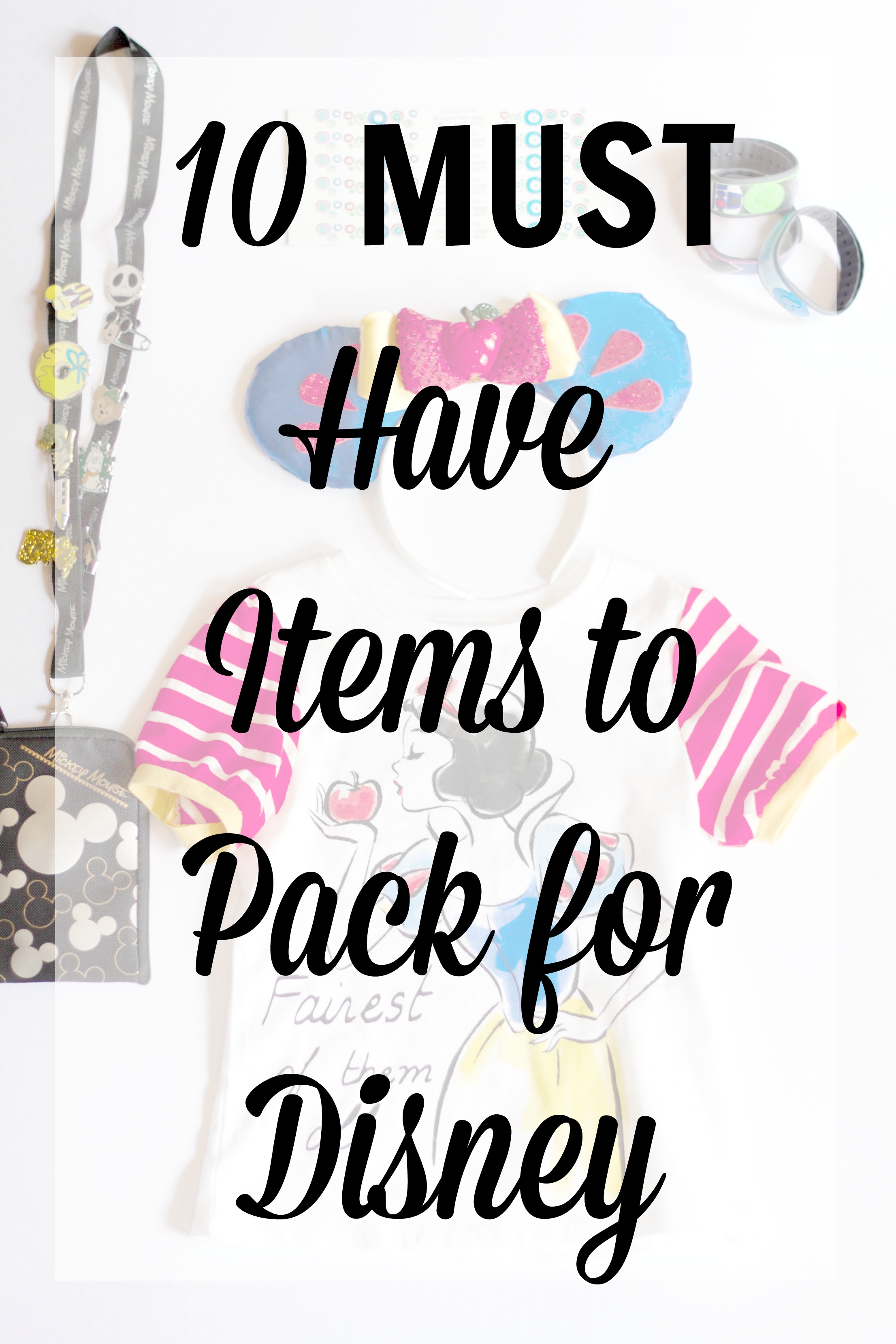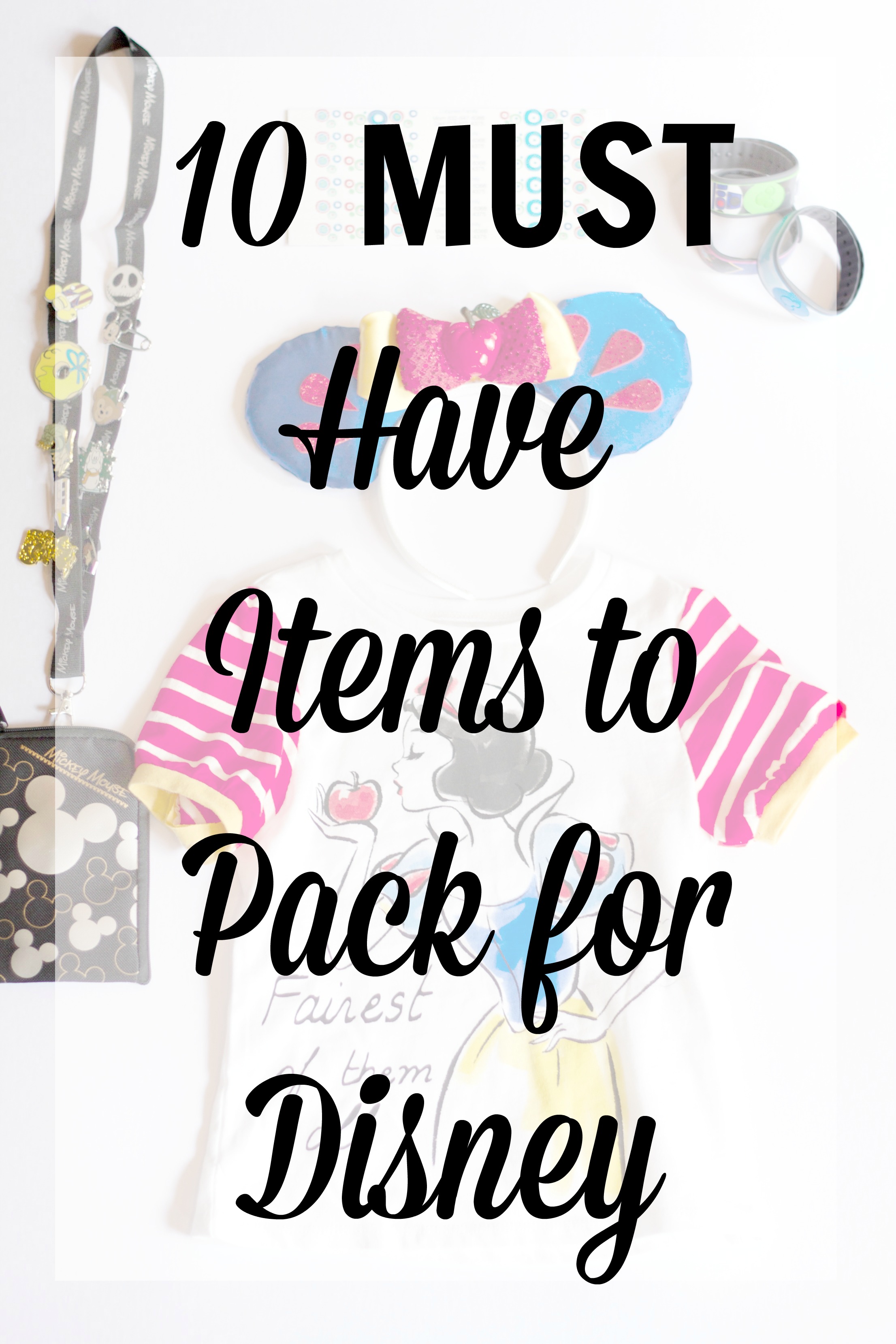 We are here! Well, currently I am on the plane headed to Disney World but by the time you are reading this our trip will be well underway.
I can promise you we are having the best time!
One thing is for sure though getting ready for a Disney trip is hard! My goodness, you have one million things to pack and really knowing what you are going to need is the hardest part.
After Eden and I went to Disney World years ago I swore to myself that the next time I would be way more strategic with my packing and be overly organized.
And, I am happy to report that I think I was actually successful!
Today I am sharing with you 10 must haves to pack for Disney! Some of these you may know but I bet I may just have a couple of ideas you may just call genius.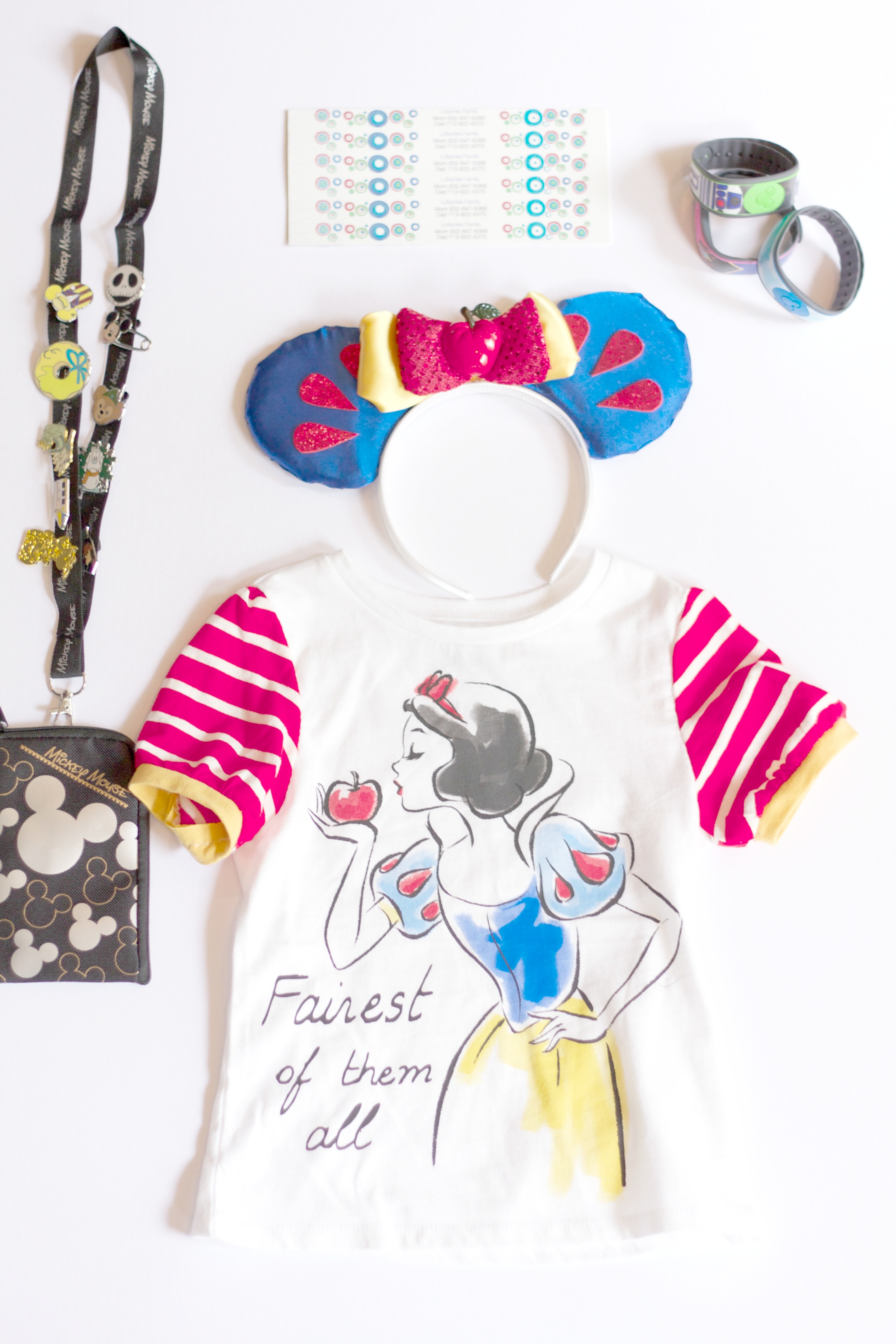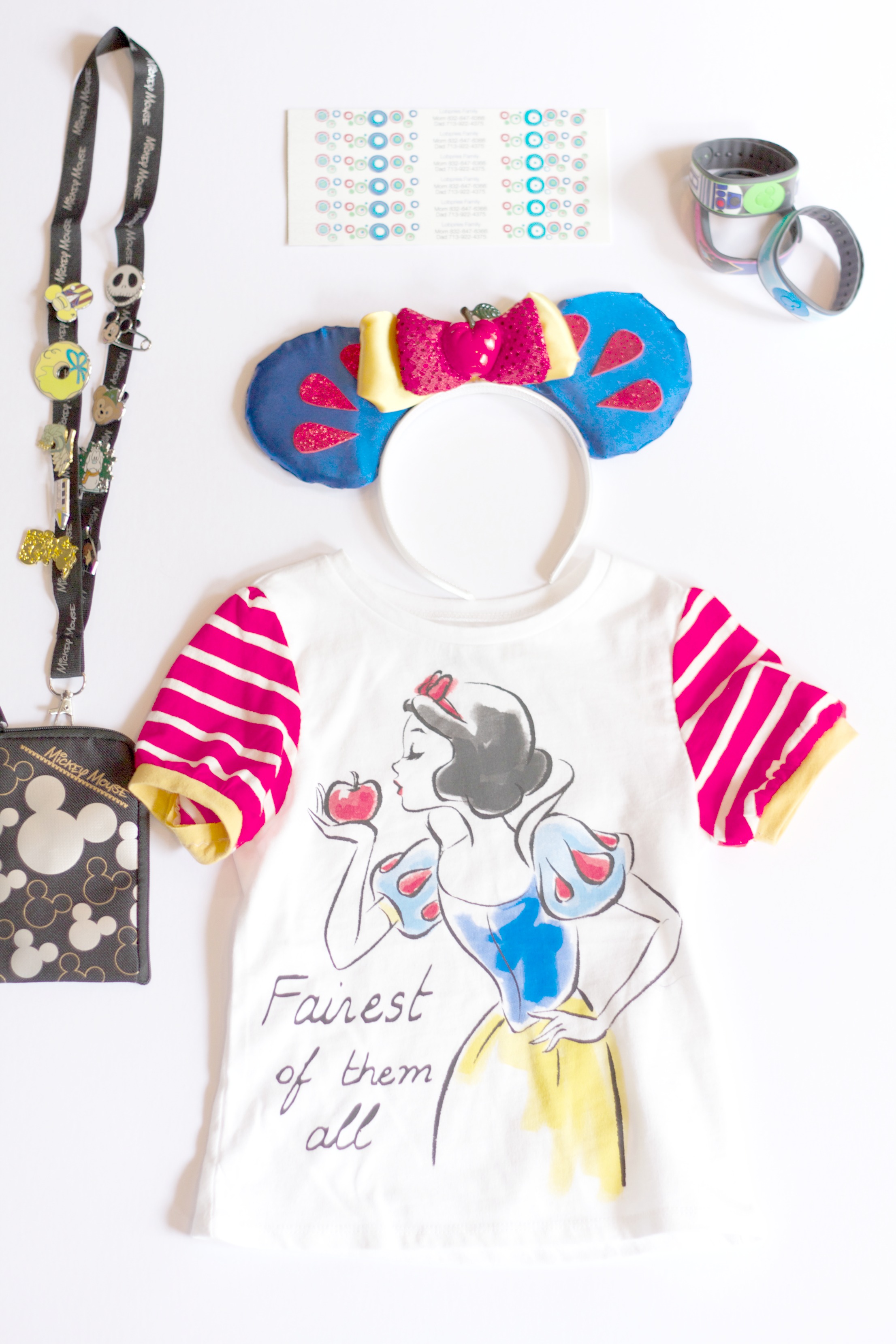 Lanyard with Trading Pins– Although we no longer have to carry our tickets on our lanyard when visiting Disney, the fun of trading pins with cast members is still alive. Last time we brought Eden to Disney she was not into the pins but this time it has been a hit. Hint: purchase a starter kit from Amazon!
Kid's Safety Bracelets– These little gems have given me such a peace of mind. No matter how busy Disney is if you have a wanderer like me having something like this is priceless. If one of our kiddos get lost their bracelet has our phone numbers on it. You can never be too safe!
Magic Band Decals– We LOVE our magic bands! Before our Magic Bands even arrived the girls were most excited about decorating them. Thanks to Etsy, the options are endless. Also, Disney does a great job of playing Magic Bands up. There are so many fun decorations you can add when you get here but, if you are like me the $5 decal is much better than spending 3 time that much when you arrive.
Mickey Ears- When you come to Disney, you HAVE to have to have Mickey Ears. But, just like Magic Band accessories they can get pricey. Check out our tutorial here! Ours have been a hit!
Cute Outfits- this may be my most favorite tip yet. I found Disney themed shirts from Old Navy that I love and had a friend of mine turn them into raglan tees and dresses for the girls. Etsy has some great options as well. I love that our girls have one of a kind outfits to wear around the parks. That is of course as long as we can get the princess gowns off long enough to wear them.

Shoe Organizer- You guys, I read this idea online (I cannot remember where) and it is genius! Hang a shoe organizer over the bathroom door and fill it with your toiletries and other items that you want to keep off the counter. The bathrooms in most of the Disney resort rooms are not very big and if you have a lot of items you will soon have zero room. This is one item I know will be great!
Busy Bag Items- Lines at Disney are inevitable and do not mix well with bored children. Be sure to pack some small busy bag items to keep them occupied. The dollar store will be your best friend when it comes to finding the perfect items.
Light Up Toys– We definitely plan on getting the girls toys and souvenirs but these items add up fast. I picked up a few items from Amazon as well as glow sticks for the girls to have on hand. Hopefully this will help out our pocket book!
Stroller Tag- If you are taking or renting a stroller at Disney make sure you tag that puppy up! YOU will be surprised at how quickly your stroller can get lost in the sea of stroller craziness. Check out these free stroller tag printables from WDW Prepschool!
Disney Gift Cards- Alright Moms, if you take no other advice from me you must take this one. Get gift cards ahead of time. When you get to Disney it is super easy to spend, spend, spend. But, if you have gift cards ready you also have your budget set and non-negotiable. Hint: If you have a Target card you can buy Disney Gift Cards and get 5% off! What, what!!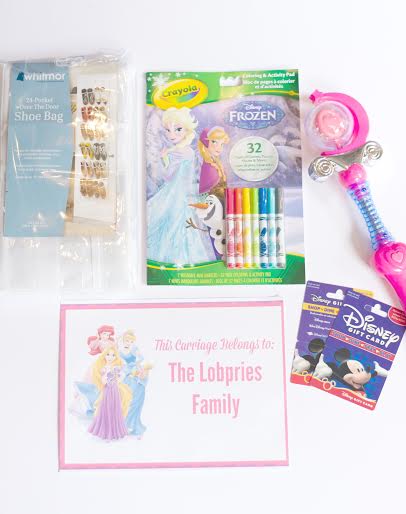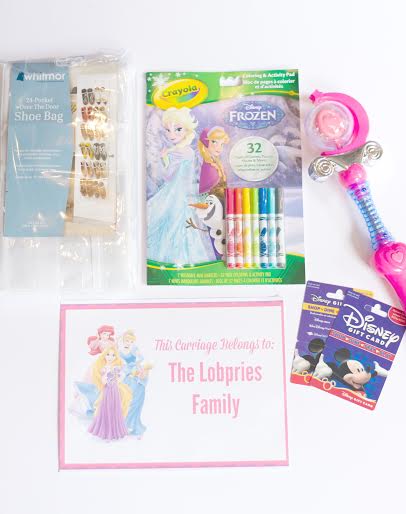 Happy planning Moms! And remember, no matter how much you plan you will wish you would have done more so relax, have fun and have the best time with your family and friends!