Fall is here, and while Halloween is days away, it's Thanksgiving that I am most looking forward to.
Thanksgiving is quite possibly my most favorite Holiday. Family, Food and Football….what more do you need?
While hosting Thanksgiving dinner can sometimes be stressful there are ways to include even the littlest of hands to help prepare an amazing feast. One thing most Thanksgiving Tables need are centerpieces, and while Pottery Barn and Target have some awesome options, homemade is always my favorite kind. There is just something about tiny masterpieces from my kiddos that makes me smile. It also gives those little hands something to do while you are prepping all the food.
Here is a roundup of 10 Thanksgiving Centerpieces For Kids that I think would be the perfect addition to any Thanksgiving table.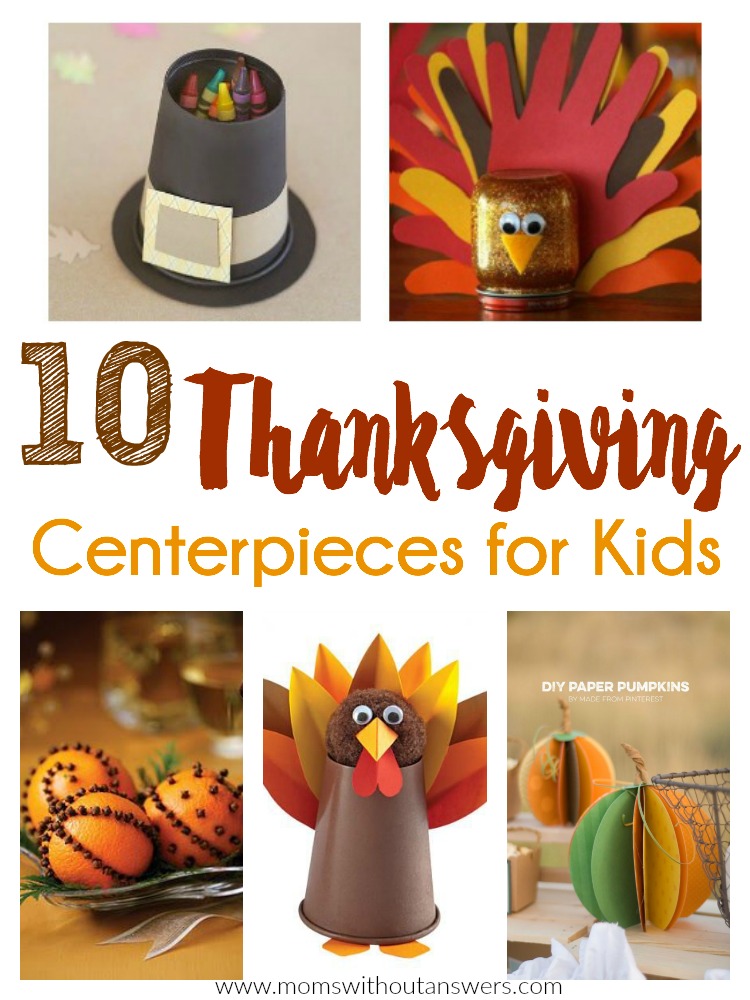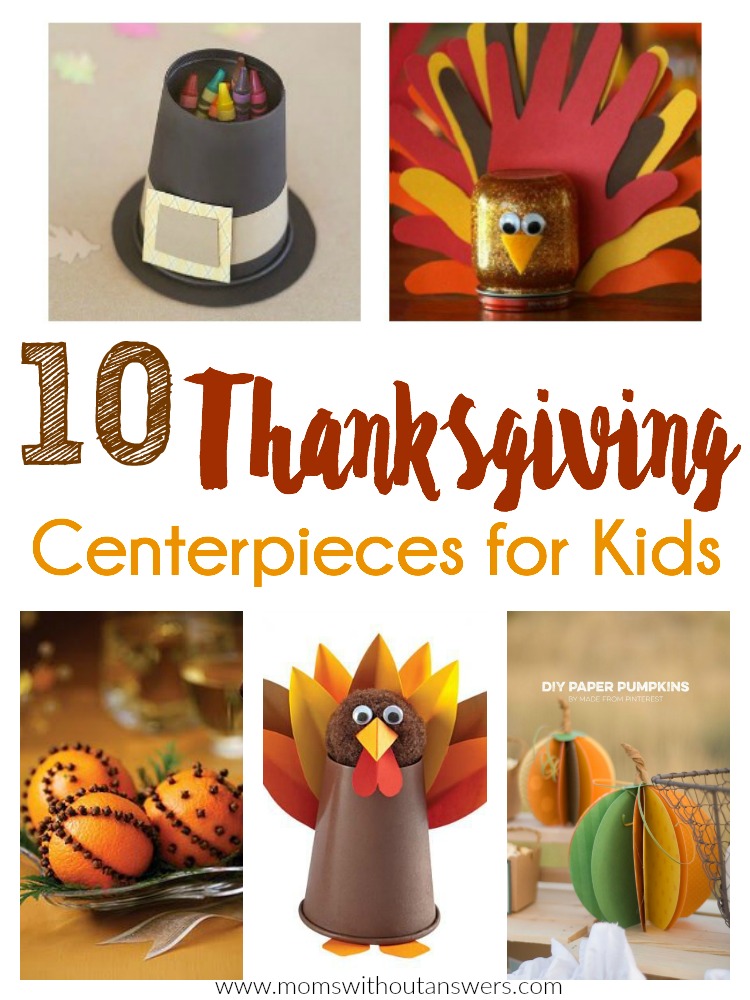 1) Gobble Gobble Globes via ilovetocreate.com – These glittery globes are the sweetest addition to any table. Trace your little ones hands for an extra personal touch. As a mom, anything that incorporates handprints is always a winner.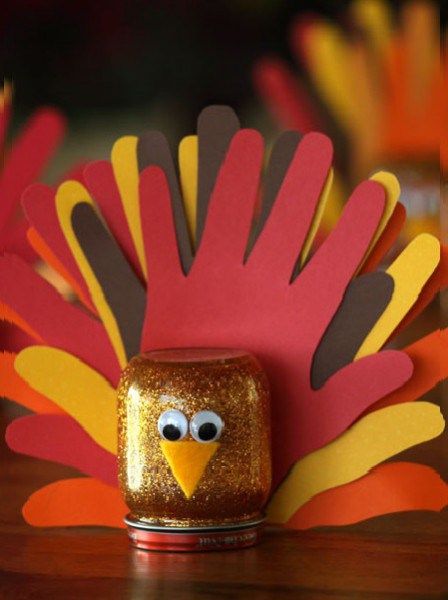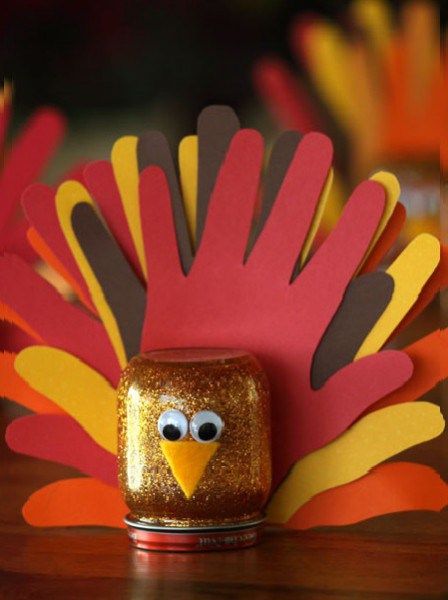 Photo Credit: ilovetocreate.com
2) Tabletop Turkey via Parenting.com – Another sweet turkey to grace your table top. This is a super easy project that even a 2 or 3 year old would be able to do if the pieces were already cut out for them.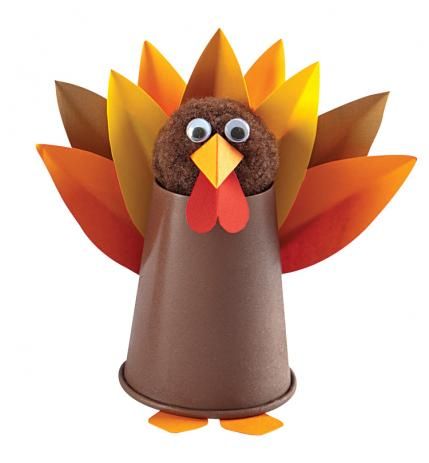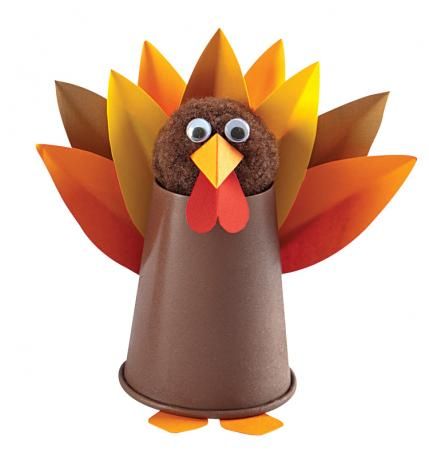 Photo Credit: Parenting.com
3) Paper Pumpkins via madefrompinterest.net – This project is a little bit more labor intensive, and probably not suited for younger kiddos. My oldest who is 12 would love this one and they are just so sweet. You could use any scrapbook paper of your choosing and really play up the color scheme of your table.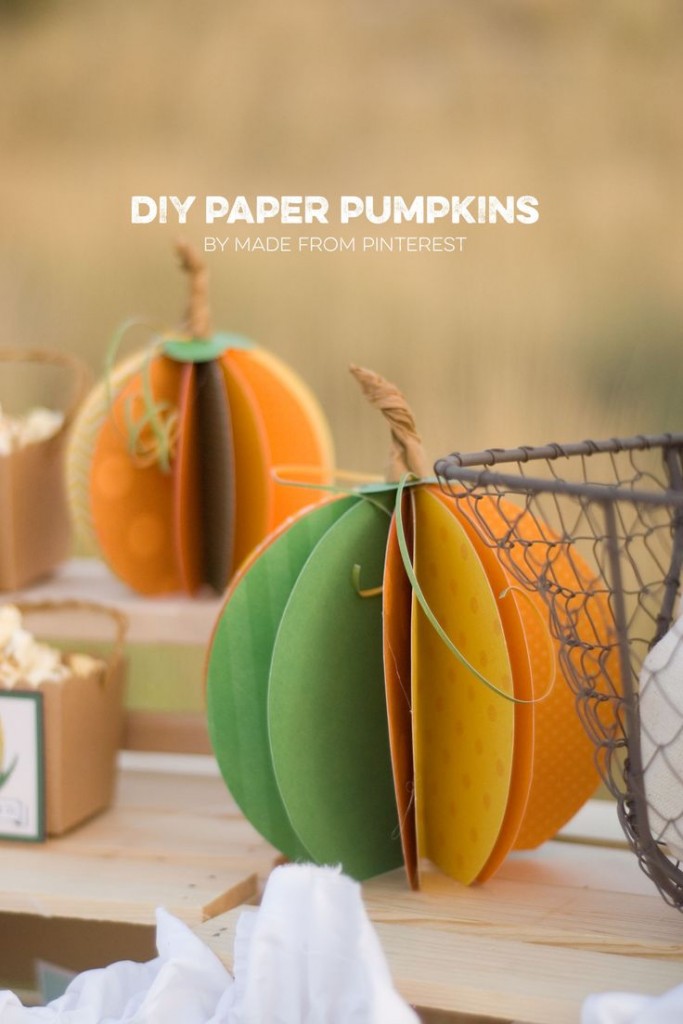 Photo Credit: madefrompinterest.net
4) Clove Studded Oranges via according-to-kelly.com – This centerpiece speaks to my soul. It is simple, and yet smells amazing! Yes, please. This is another easy one that even the littlest hands can help with. You could get creative and make a cool design, or just let their little creative juices flow.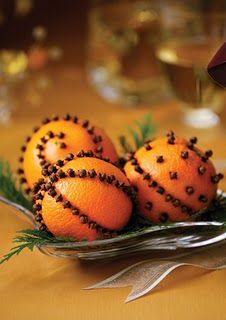 Photo Credit: according-to-kelly.com
5) Pilgrim Crayon Hat via fiskars.com – This project can serve a double purpose. It's not only cute to look at, but you could also stick some crayons inside the hat and place at the kiddie table along with some Thanksgiving themed coloring pages to keep the kids entertained.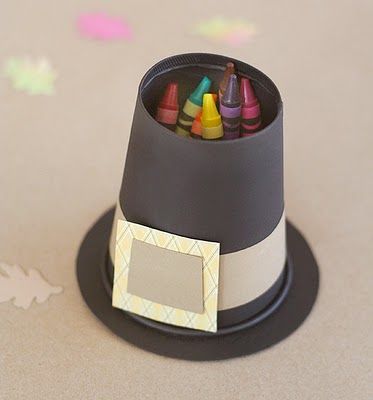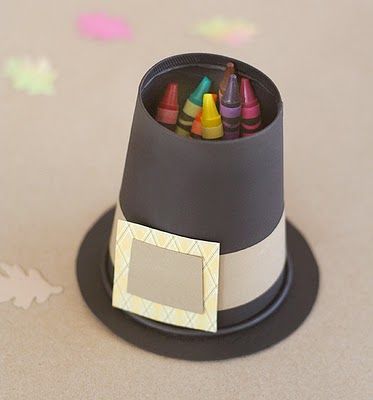 Photo Credit: fiskars.com
6) Grattidue Tree via lets-get-together.com – This one is possibly one of my favorites as it is a good time to take a step back and reflect with your family for all you are thankful for. There are so many blessings we each have in our lives and it's so important to teach our children to have a gratitude attitude.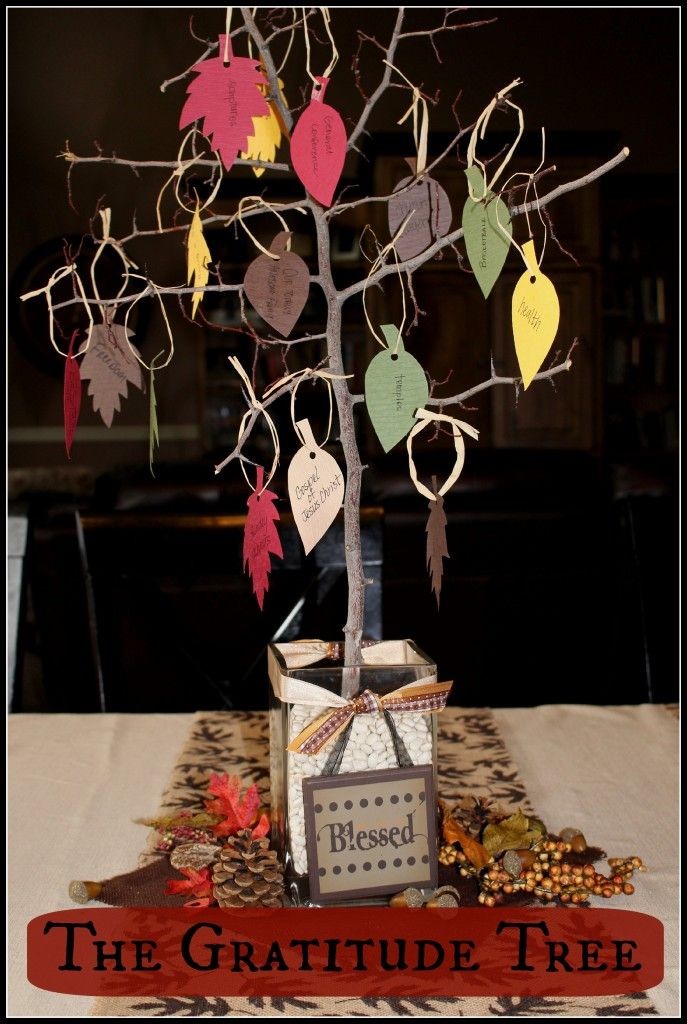 Photo Credit: lets-get-together.com
7) DIY Teepee via pagingsupermom.com – These little teepees are too cute for words. They are simple and yet can make a perfect addition to any Thanksgiving table.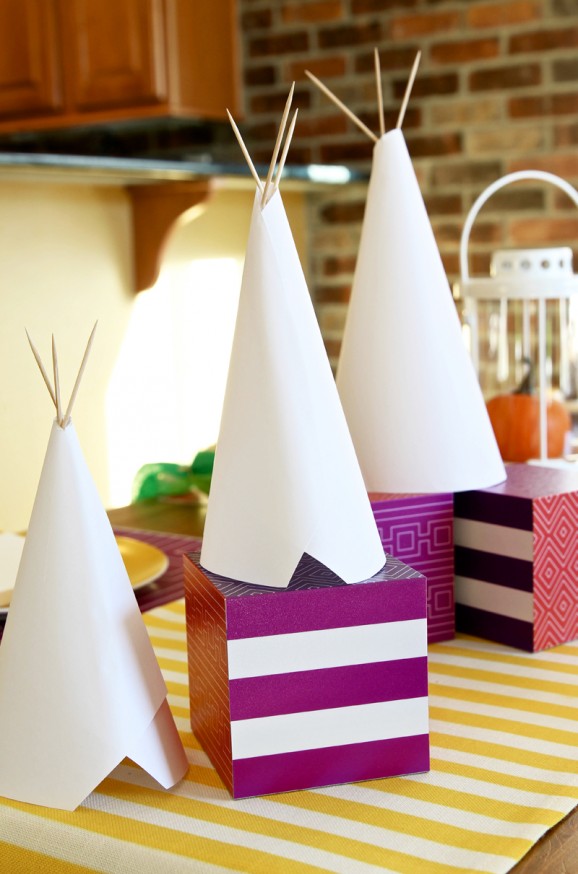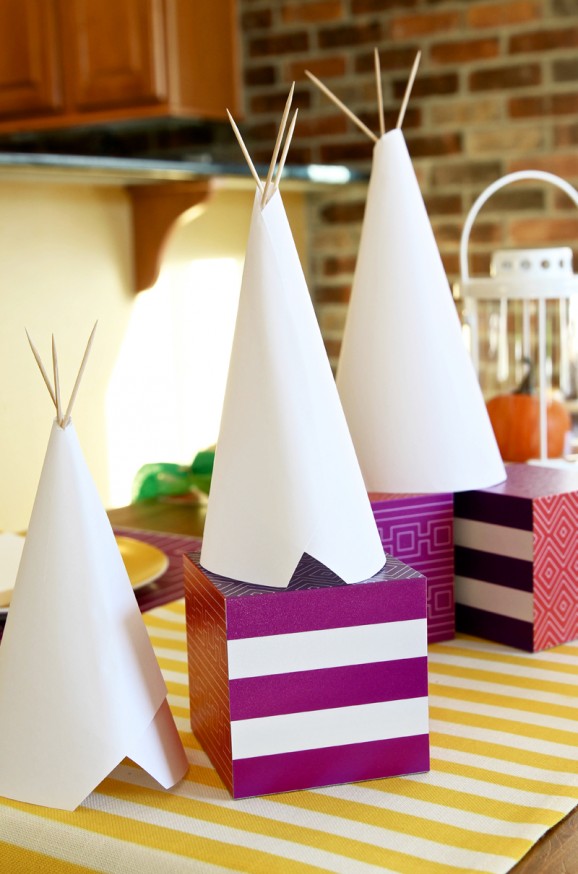 Photo Credit: pagingsupermom.com
8) Reese's Pieces Turkey via astepinthejourney.com – The perfect addition to your table because it combines two of the most important things every Thanksgiving table needs….decor and FOOD. This simple turkey is easy for little fingers to help with (although be prepared for them to sneak some treats). Make sure you check with your guests to see if there are any peanut allergies. If so, then trade out for candy corn, m&ms or the fall candy of your choosing.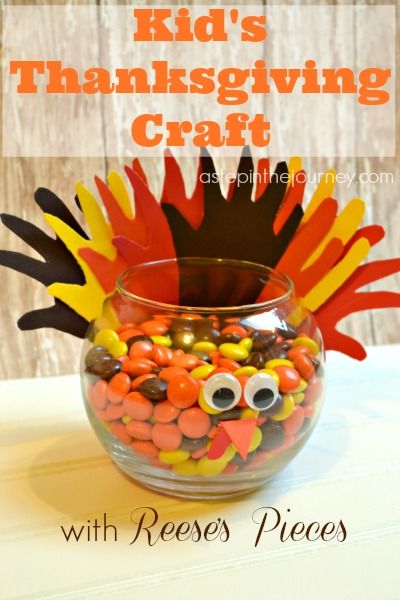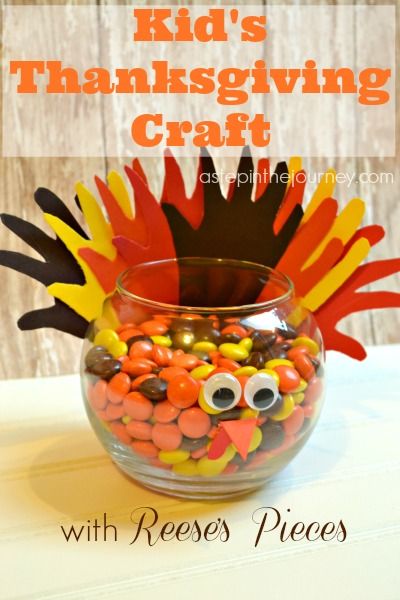 Photo Credit: astepinthejourney.com
9) Thanksgiving Pumpkin Pictures via abirdandabean.com – A super neat way to personalize your table. You could decorate each pumpkin with various pictures of your family from throughout the year to have a visual reminder of all you have to be thankful for.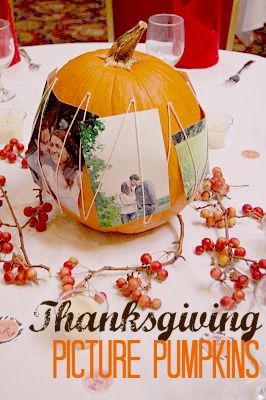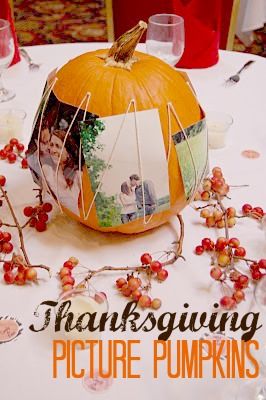 Photo Credit: abirdandabean.com
10) Autumn Leaf Mason Jar via sparkandchemistry.com – This project could be a bit messy but is simple and adds a really elegant touch to your table with the candles inside the mason jars. The little kids may not be able to use the mod podge but they could help gather the leaves and that would be a sure way to keep them busy.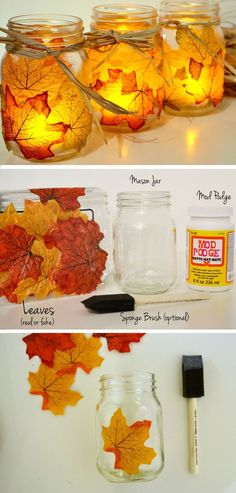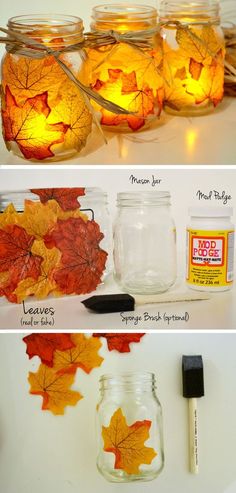 Photo Credit: sparkandchemistry.com
How will you be decorating your Thanksgiving Table this year?