"MOM!!!!!" I hear a loud pitched scream coming from the other room. It clearly sounds like someone is in serious trouble. I rush in as quickly as I can.
There is front of me is the toddler. She is covered and I mean COVERED in red finger paint.
In case you were wondering, she got it from school today. In a goody bag.
RED FINGER PAINT!
It is everywhere, eve-ry-where. It's also 7:00pm and bath time has already happened.
Oh, and the screaming. That is coming from the other toddler who does NOT like being dirty and who just got palmed with red paint. In her FACE!
This is my life.
Please tell me you have been here before!
This job of Mom is tough. It is hard, draining, exhausting and will test your patience to the limits. And if you are like me, sometimes you feel like you are failing.
The house is a mess, the kids are out of control, your temper exploded one too many times and one on one time with the kids for the day never happened.
There are days that no matter how hard I try, the day just gets the best of me. I wake up with good intentions, ways that we are going to make it a great day, plans full of creative and fun ways to be the best most awesome mom ever and then…it doesn't work out as planned.
We have all been there. This job of motherhood is amazing and such a gift but some days are hard. Some days you live for bed time when you can hang up your hat for the day and finally sit down. And some days like me, I am sure you feel like you are failing.
I was reminded this week by my friend, Michelle (the wise one out of the 2 of us), some truths.
5 Truths for Moms When They Feel Like They are Failing. I needed to hear these and I knew I had to share them with you, our fellow Mama's of the world.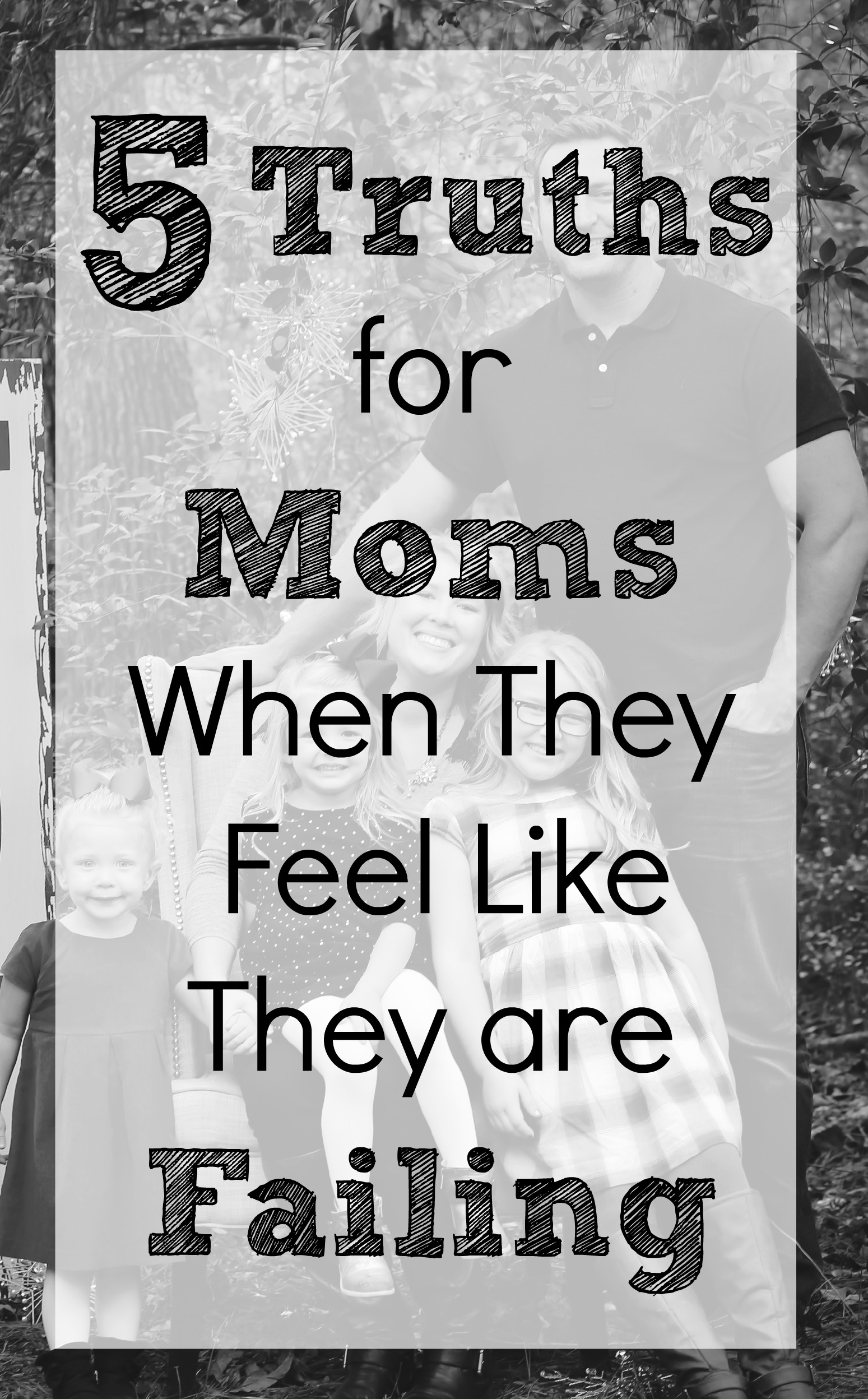 1. One Day Does Not Define Their Childhood:
Bad days happen. Bad decisions happen. We make choices we are not proud of and our kids make choices they are not proud of. This does not define their childhood.
This does not define WHO God created them to be. Learning and growing is a process.
One bad day does not define their childhood.
Ephesians 2:10 For we are God's masterpiece. He has created us anew in Christ Jesus, so we can do the good things he planned for us long ago.

2. Your Failures Do Not Define You.
Learning and growing is a process for us as Moms too. This is a truth we Moms must remind our selves on a daily basis. We are not defined by our failures. We are human, we make mistakes, we really screw up sometimes but you must not allow yourself to think that this is WHO you are.
You were created for this. God knew that He would entrust these little ones to you long before YOU even existed. He has already defined who He created you to be and failure is not apart of who He is.
Trust Him. Trust that God is bigger. Bigger than screw up we have. He is able!
2 Corinthians 12:9 But he said to me, "My grace is sufficient for you, for my power is made perfect in weakness." Therefore I will boast all the more gladly about my weaknesses, so that Christ's power may rest on me.

3. The fact that you CARE that you are failing shows how GREAT of a Mom you Are!
Sometimes we just need to be reminded of the obvious. You care. You care how great of a mother you are and this means something.
Again, this job is hard. It would be easier some days to throw your hands in the air like you just don't care and run for the hills. But, you don't!
You care.
Isaiah 41:10 fear not, for I am with you; be not dismayed, for I am your God; I will strengthen you, I will help you, I will uphold you with my righteous right hand.
4. Don't Believe the Internet.
We live in a world where we are inundated with expectations. Our lives are full of social media posts that show us what all the "other" moms are doing and we feel like we have to keep up.
A year ago I wrote a post called Hey Mom, Pinterest Ain't Real Life sharing the behind the scenes look of what is really going on behind the perfectly placed beautiful pictures you see all over the internet.
Moms, do not let these expectations become your own. These expectations are unrealistic and NOT REAL LIFE!
Romans 12:2 Do not conform to the pattern of this world, but be transformed by the renewing of your mind. Then you will be able to test and approve what God's will is–his good, pleasing and perfect will.

5. Remember that it's just a Season!
We hear this all the time from moms who have been there. It's just a season, enjoy it while it lasts, you will miss it someday. When we are in the nitty gritty of raising little ones this truth is hard to accept but it is so true. This is just a season. This is season full of joys, sorrows, success, failures and everything in between.
We also need to remember that it's ok to struggle. It is ok to have a rough day or even a rough week. This is what is going to mold us into being the moms God created us to be.
Struggles are real and they are different for each of us.
The good days and the bad days, they are all just a season. Cling to Jesus and allow him to carry you through.
Galatians 6:9 Let us not become weary in doing good, for at the proper time we will reap a harvest if we do not give up.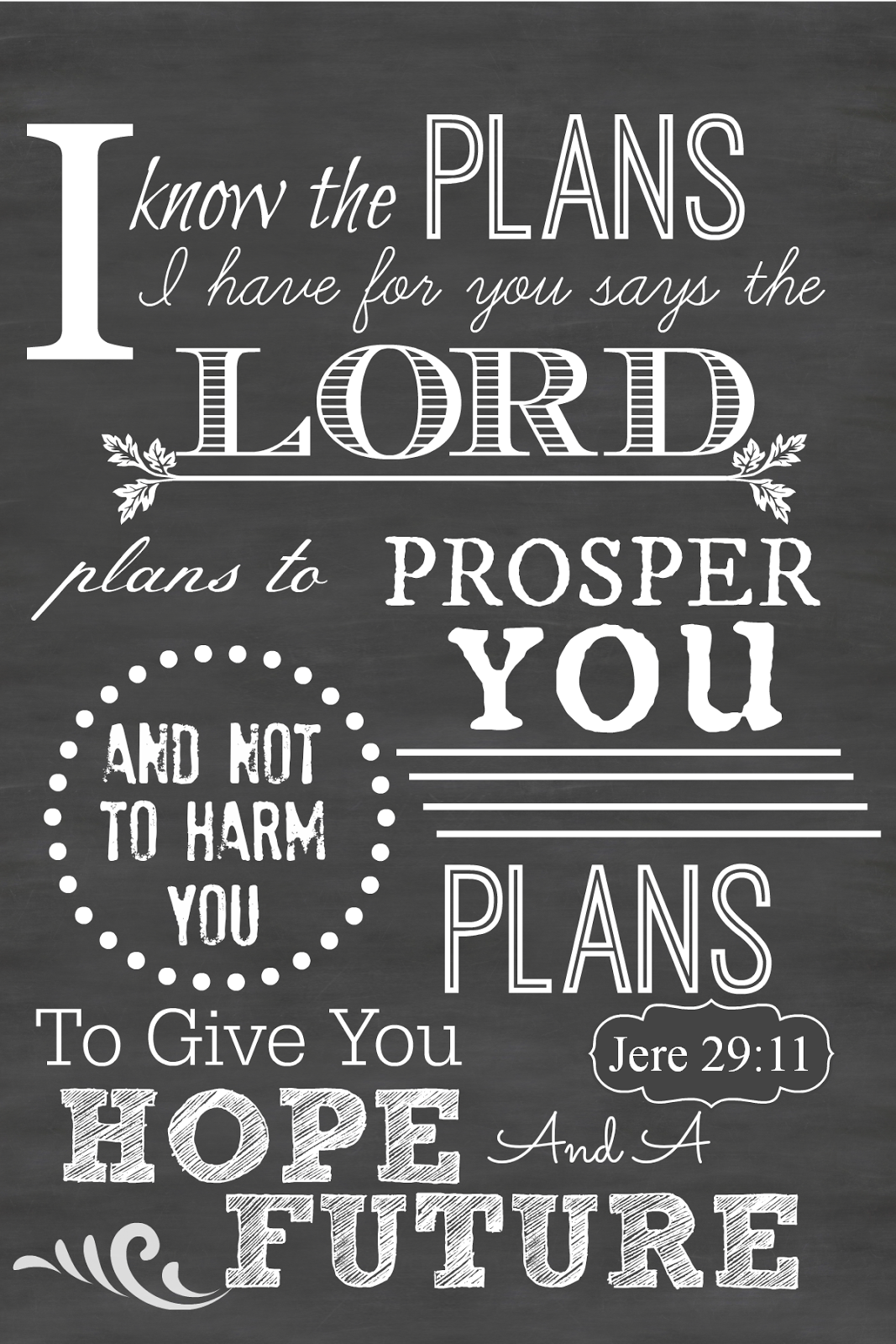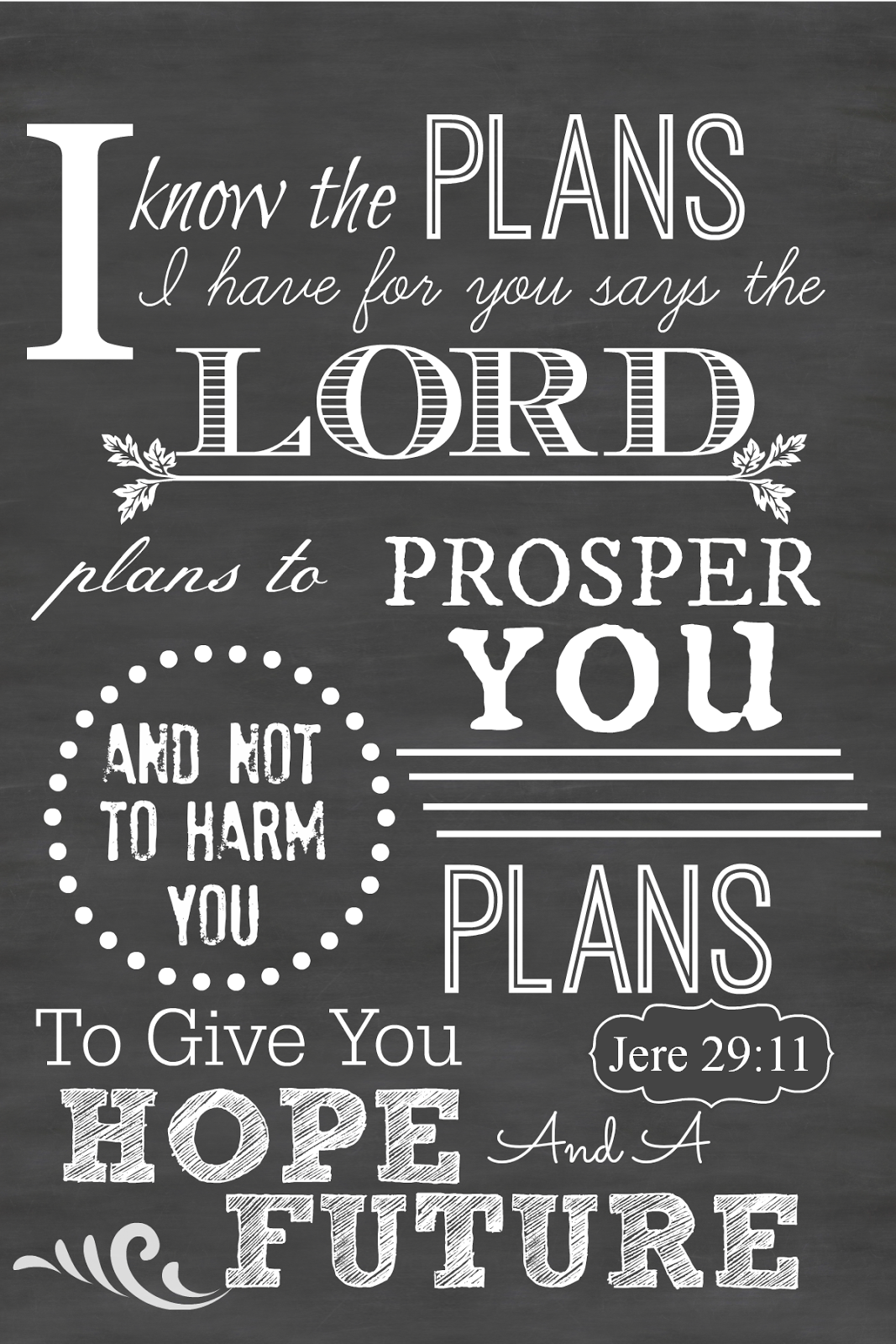 (via Stone Gable Blog)
Sweet Moms, we are praying for you. Know that you are not in this alone and all of us Mommas are in the trenches together.
If you enjoyed this post you may also enjoy 5 Prayers for your Husband and 10 Things you Should Say to your Husband as well.