I don't know about you, but when I think summer,
I picture outside, sunshine, pool parties, backyard BBQs and lots of delicious FOOD!
Summer is here and the cookouts and pool parties are just getting started.
With 4th of July just around the corner, nothing says celebrate America quite like PIE! Pie is the perfect dessert for any summer cookout which is why I thought I would share this amazing fresh and easy pie with you all.
It's delicious.
It's patriotic.
And best of all, it's semi homemade.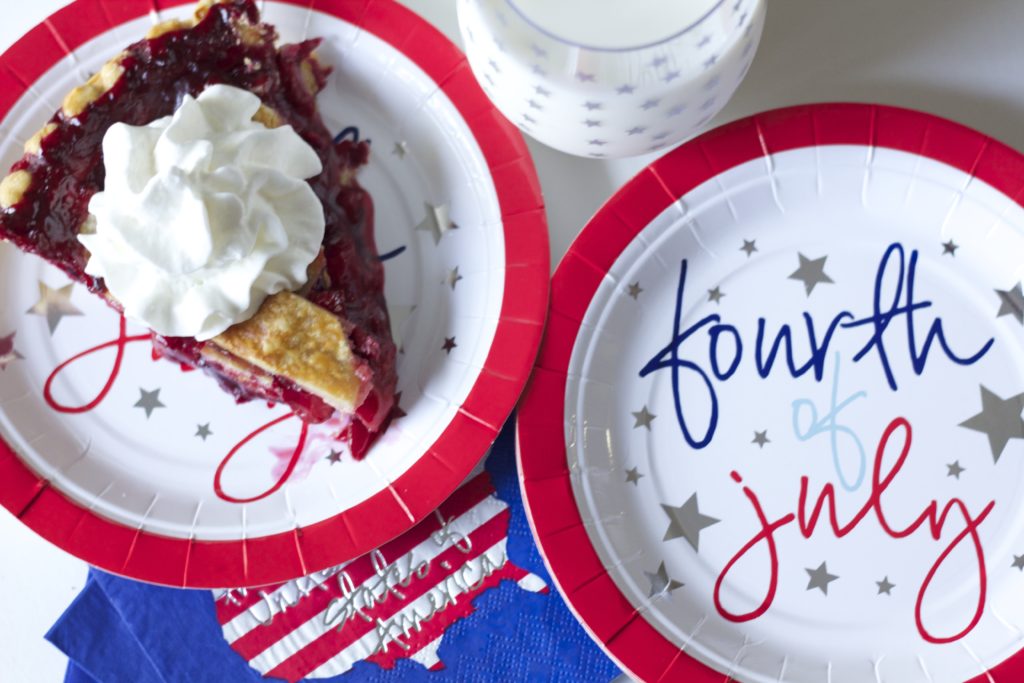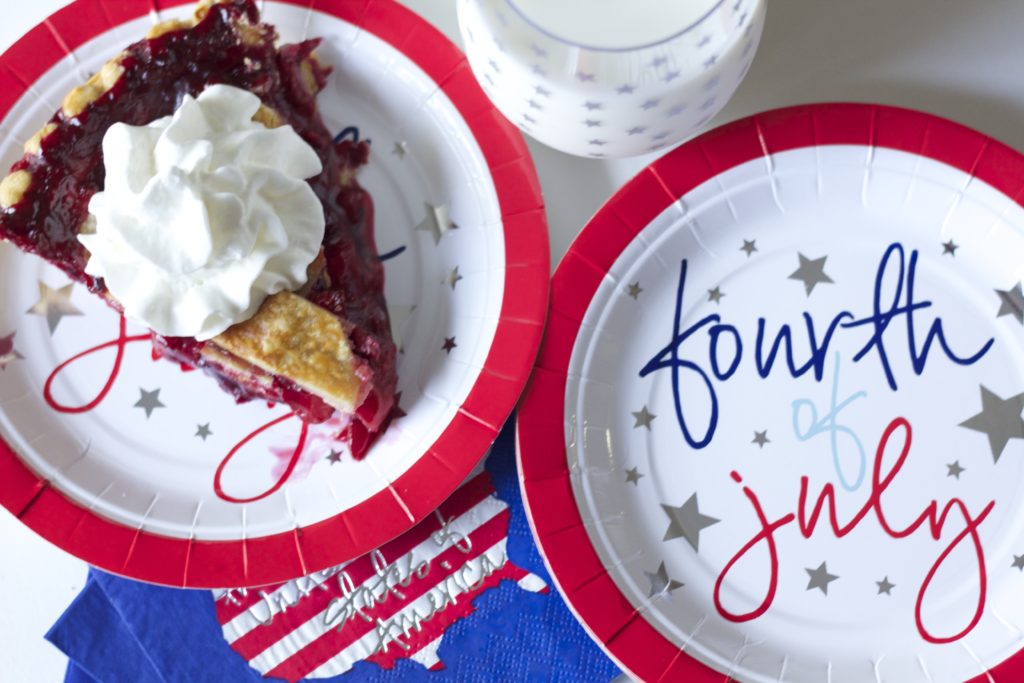 Full disclaimer, my friend Linzi (who is a trained chef) really should get all the credit for this amazing pie. This summer she is helping me up my kitchen game, and this pie was just the tip of the delicious iceberg of all the cooking dates we have in store.
First and foremost, you need to gather your ingredients:
1 single frozen pie crust (do not thaw)
2lbs. fresh strawberries, washed and sliced
1/2 sugar
Juice of one lemon
4 Tbsp cornstarch
1 box of refrigerated pre made pie crust (we used Pilsbury)
1 egg
1/2 Tbsp. of water
Flour for dusting
Once you have all your ingredients, then it's time to get to work.
1.) Set the oven to 400F
2.) Toss the strawberries with the sugar, lemon juice, and cornstarch and set aside.
3.) Take 1 of the refrigerated pre-made pie crusts and unroll on a flat and floured surface. Cut into strips with a knife, ravioli cutter, or pizza cutter to make your lattice top. You can make the thickness to your liking, we made ours around 3/4 inches thick.
4.) If you like, carefully remove the frozen pie crust from the tin it came in and put into your own pie dish. This is totally optional, and we just used the tin the crust came in. Place the pie dish (or tin) on a baking sheet to catch any of the dripping juices.
5.) Transfer the berries to the pie crust, but leave any extra juices behind. Mound them in the center of the pie and top with your strips of pie crust to form a lattice top to your liking.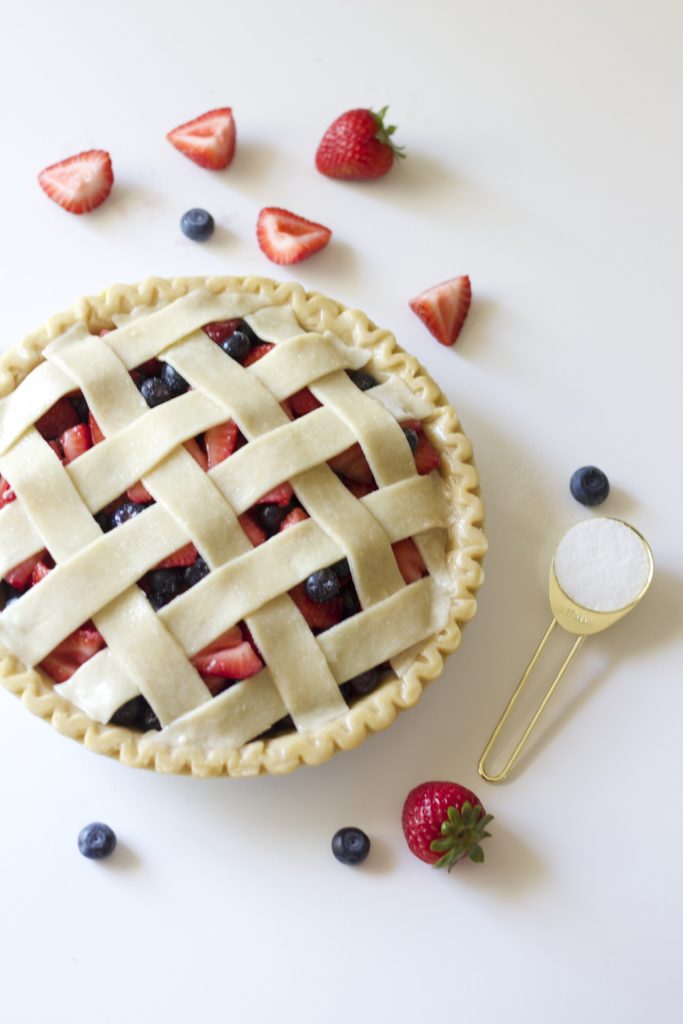 6.) Make an egg wash by whisking with a fork your egg and water. Brush the top of the pie crust and the lattice top.
7.) Bake at 400F for 15 minutes, then turn the heat down to 375F for another 40 minutes or until the top is browned and the juices are bubbling.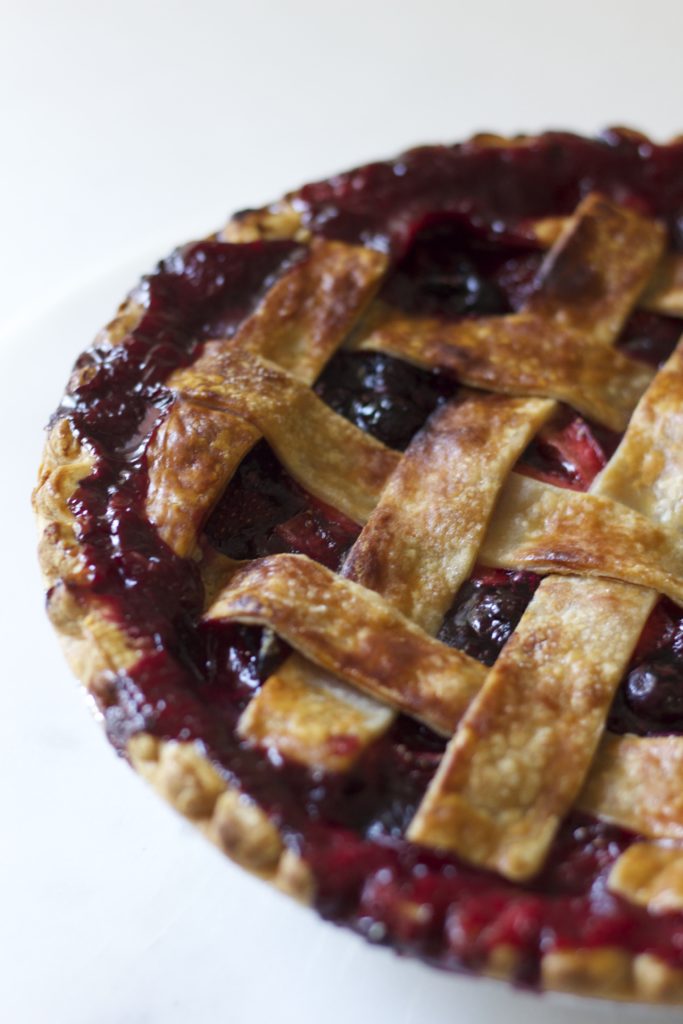 8.) Let cool completely before serving. Pair it with your favorite ice cream or whipped topping and ENOY!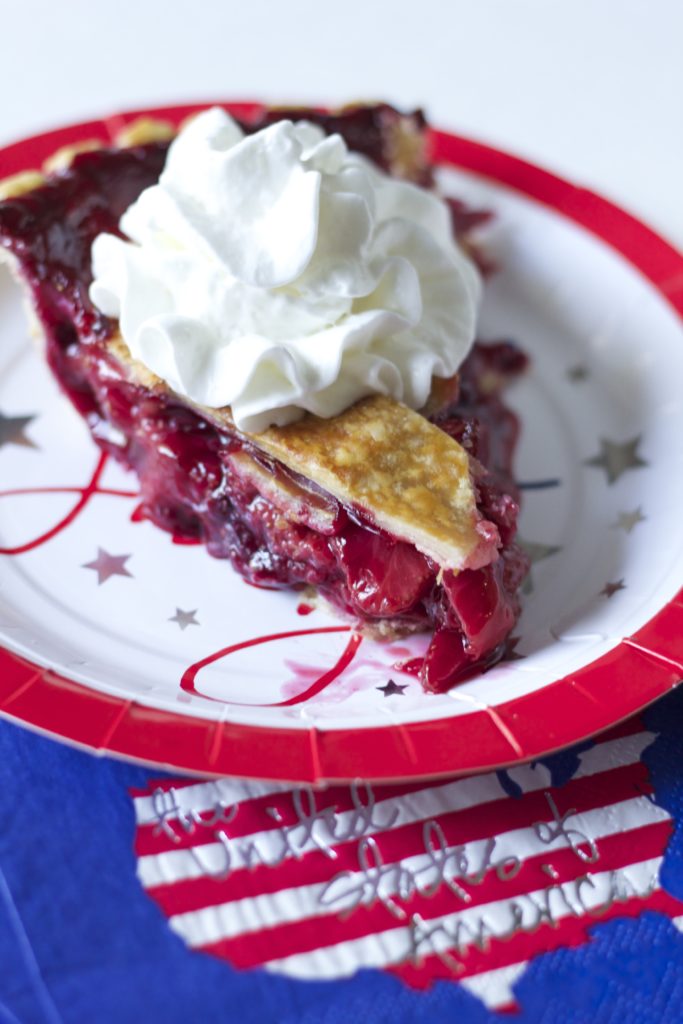 See? EASY.
And it's delicious and is sure to be a hit at every summer party you go to.
How do you celebrate the 4th of July?
And possibly more importantly, what's your favorite kind of pie to celebrate with?!