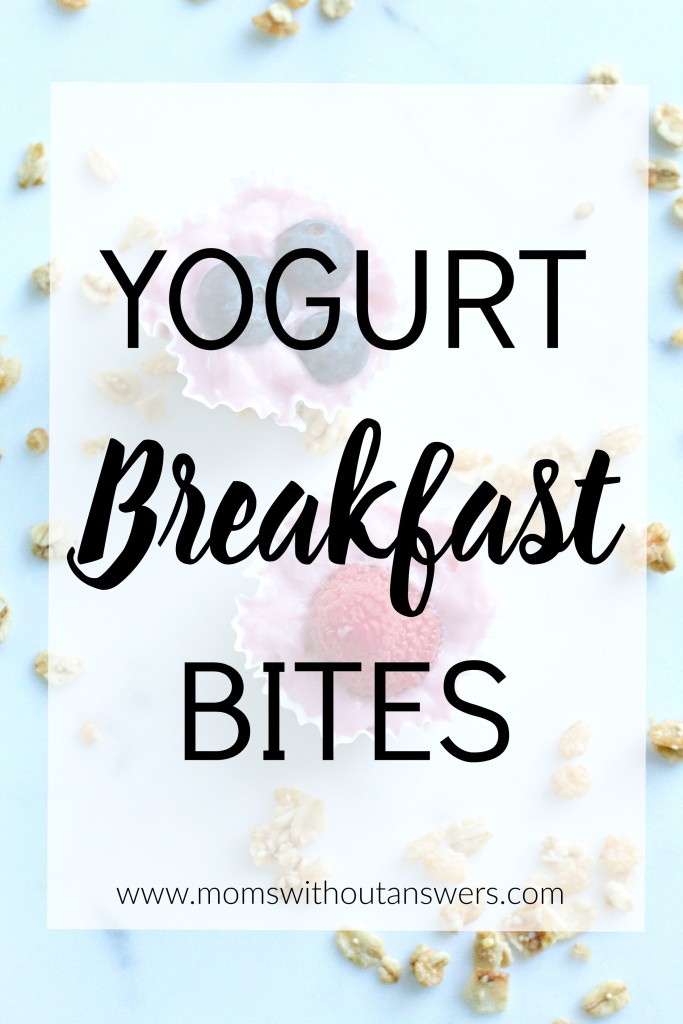 Not sure about you, but mornings at my house are the most stressful time. Getting 4 tiny humans ready, plus myself (and let's be honest the husband usually needs something too) is exhausting. A few weeks ago I shared my Quick & Easy Breakfast Bowl, and while it is all those things…including delicious, sometimes quick isn't fast enough. Sometimes mama needs already made.
Without going the prepackaged route (although there is no shame in the Pop Tart game, trust me) I discovered these yogurt breakfast bites that I can make the night before and are perfect to grab the next morning when we are heading out the door.
These Yogurt Breakfast Bites are the easiest things to make. Seriously, we are talking 4 ingredients and they can all be customized to fit your preference.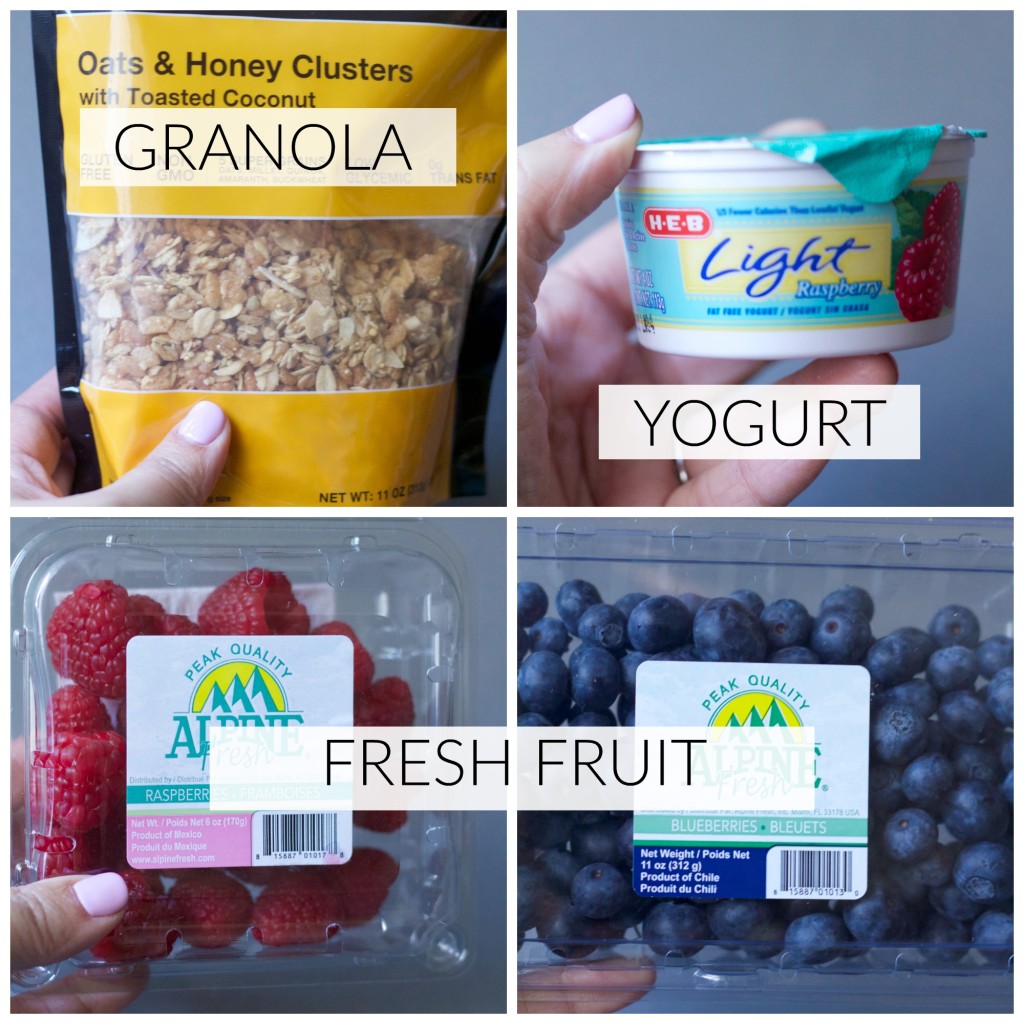 To get started, line a mini muffin tin with liners. Then put a small scoop of granola of your choosing in each one.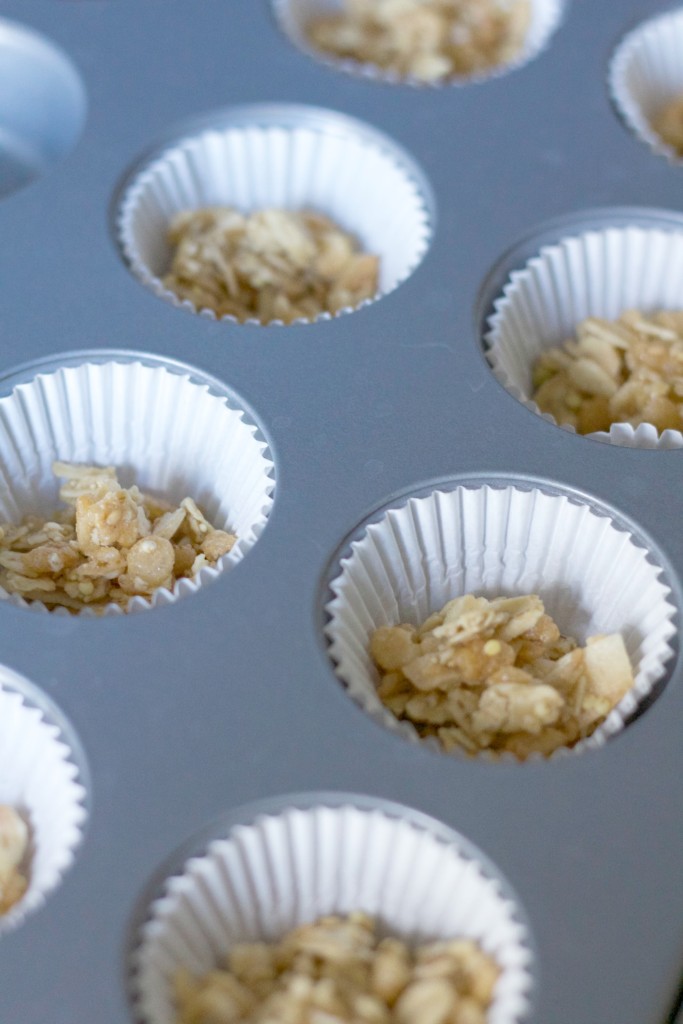 Next scoop the yogurt right on top of the granola.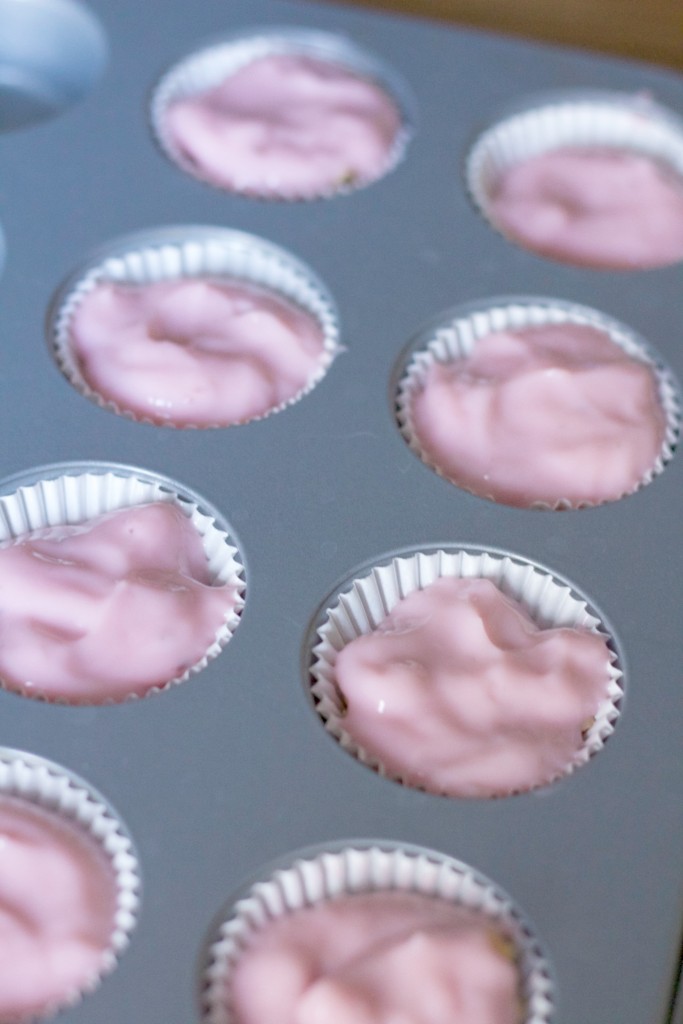 Then top with the fruit of your choice. Pop them into the freezer to set for a few hours, or if you are like me, overnight. When you wake up in the morning you have a delicious breakfast all ready to go. My kiddos call them yogurt cupcakes and they devour them so whatever works!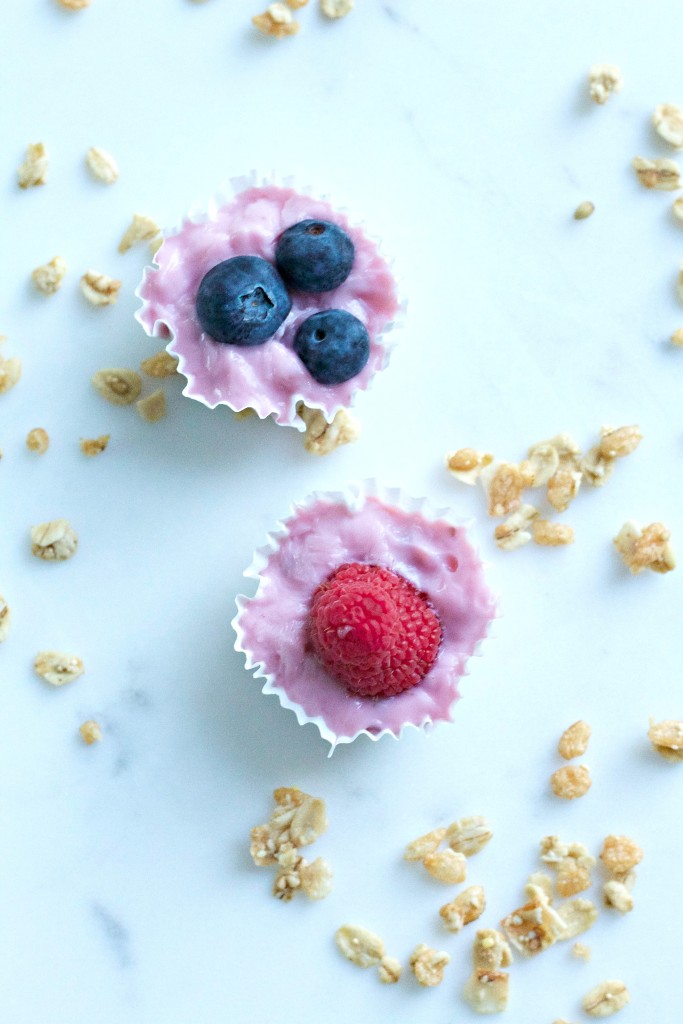 Can't even call it a recipe right?! So easy and so good.
What are your go to breakfasts for busy mornings?