Friends, family, neighbors look no further we have the recipe of all recipes to share with you today. Last weekend Michelle and I went to a fun little party where we had the most amazing appetizer ever! This simple recipe was so delicious we could not get enough. Let's just say they were so good we had to leave before we ate the entire plate.
I present to you…Bacon Wrapped Potato Bites with Spicy Sour Cream Dip!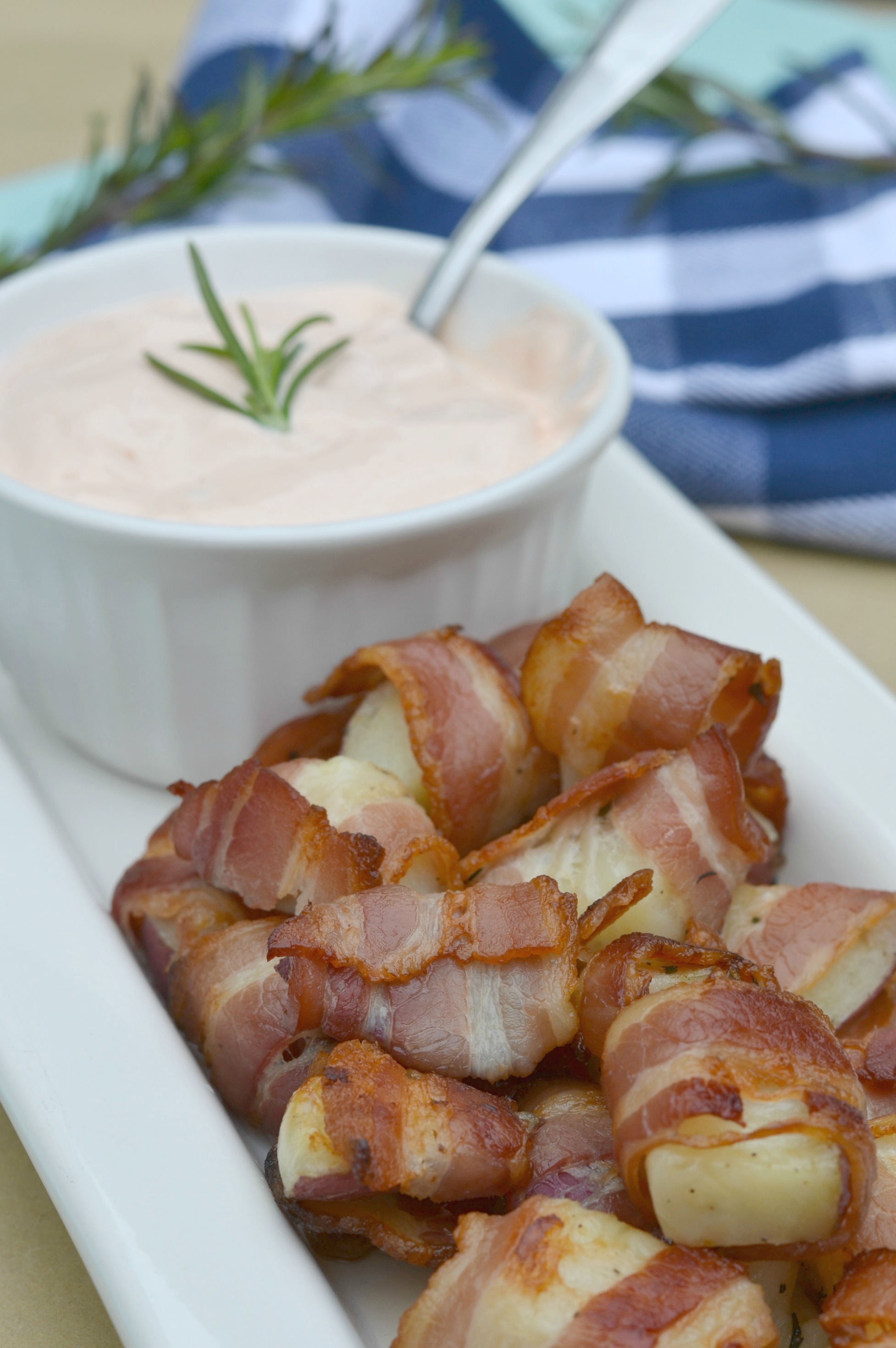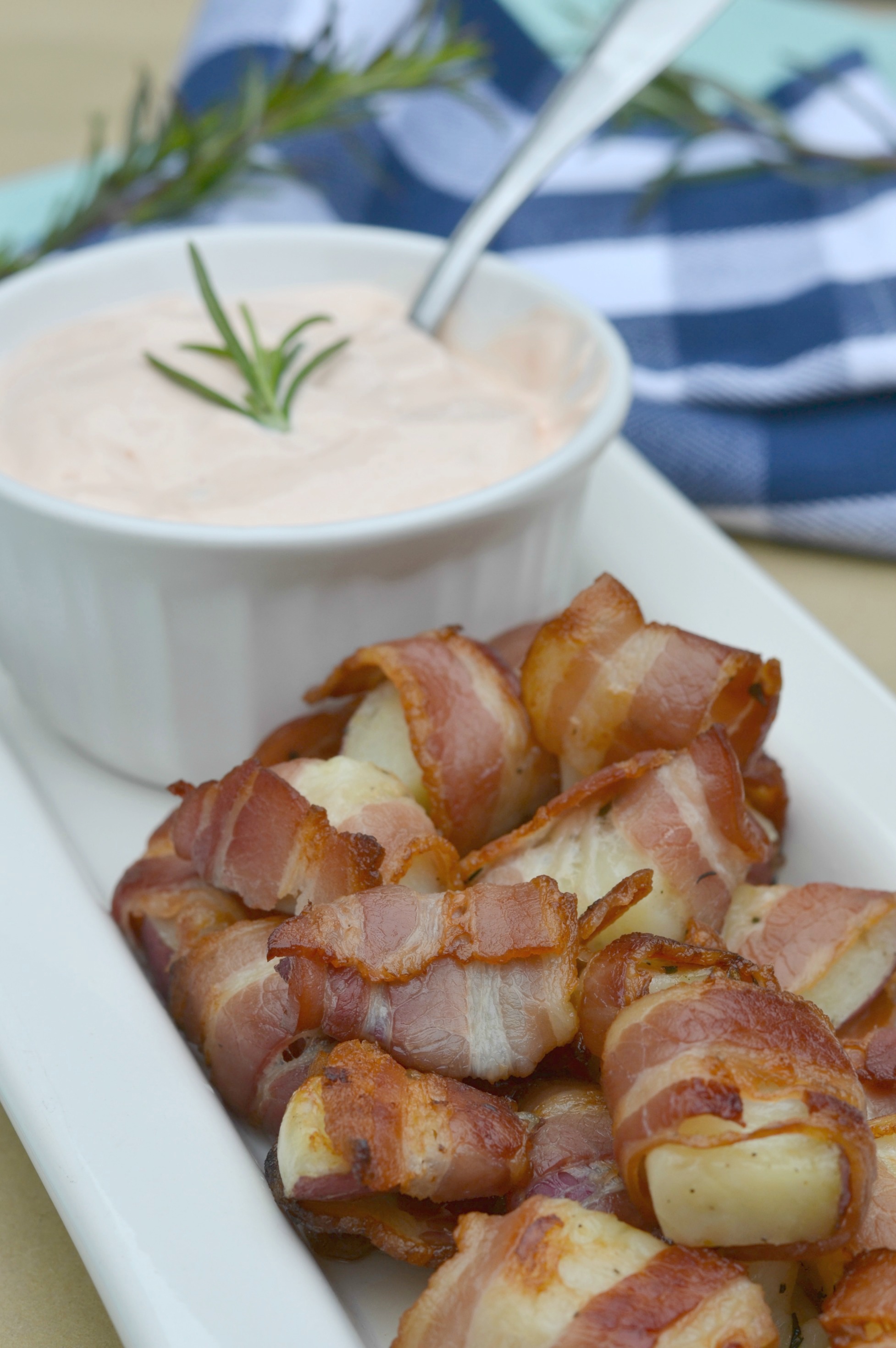 You guys, just look at that deliciousness!
Here is what you need to make your own…
Ingredients
1 lb red potatoes cut into 1 inch chunks
1 lb bacon sliced into thirds
2 teaspoons salt
1 1/2 teaspoons minced rosemary (fresh is best!)
1 tablespoon olive oil
1 cup sour cream
2 teaspoons Siracha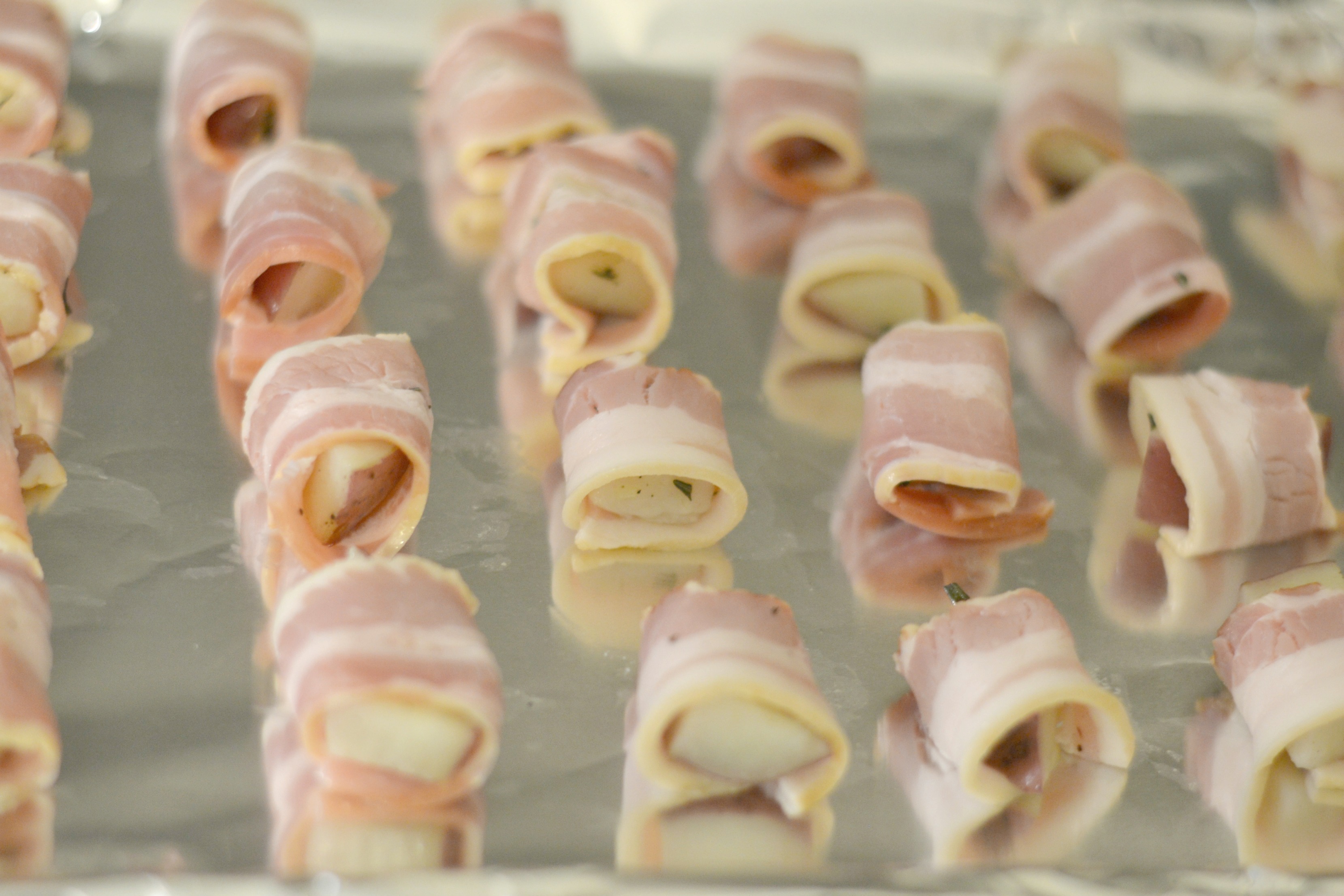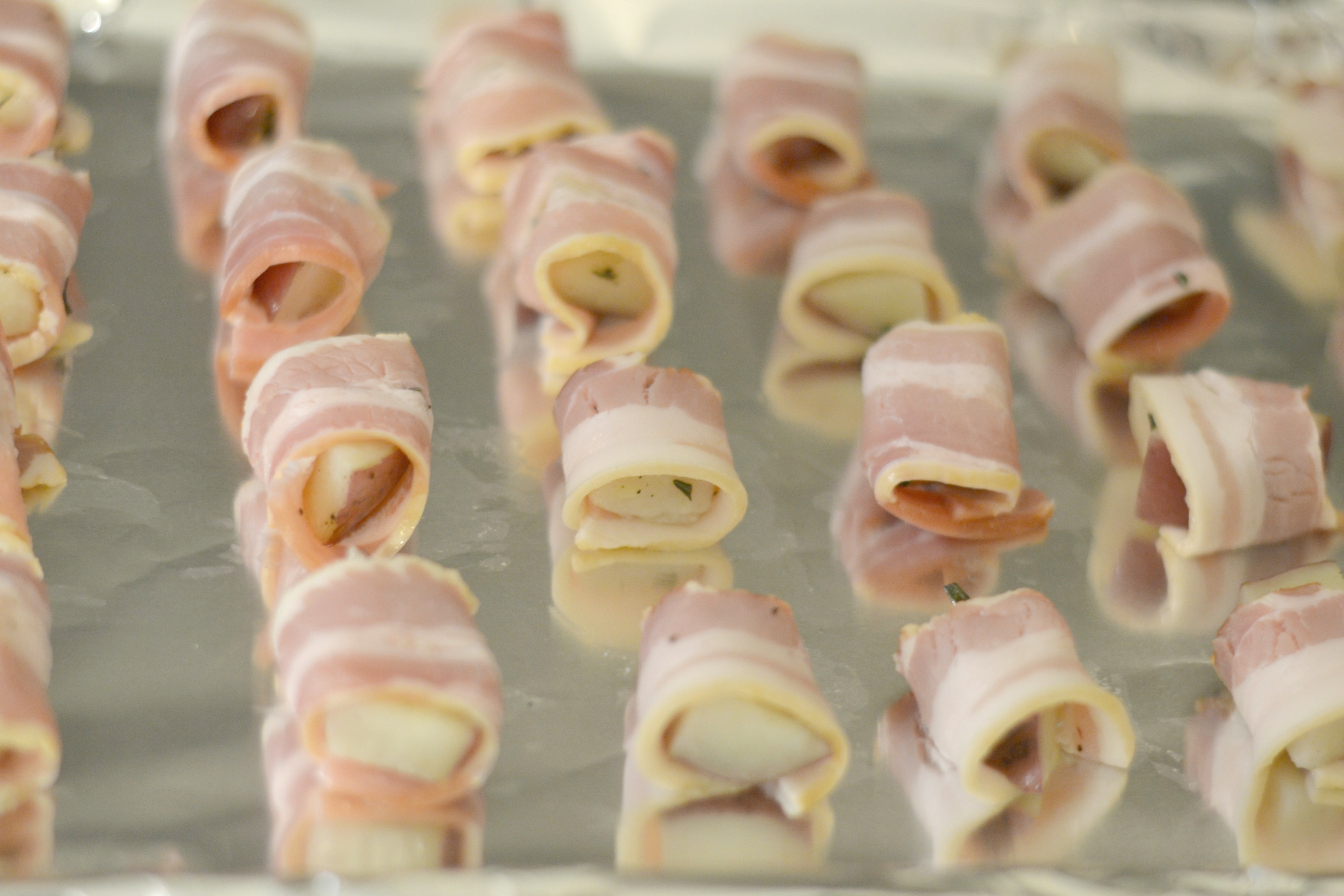 Directions
Preheat oven to 400.
Place chopped potatoes into seasoned boil water. Boil potatoes for 4 minutes or until a fork can barely pierce them. You want the potatoes to be just under fully cooked. Drain potatoes and toss them in olive oil, 1 teaspoon of salt and rosemary. Let them cool!
Once the potatoes are cool individually wrap them with a piece of bacon. Place bacon wrapped potatoes onto a foil lined cookie sheet. Bake the potatoes in the preheated oven for 15 minutes flip them then bake them for 15 more minutes or until bacon is crispy.
While the potatoes are getting tasty mix the sour cream, siracha and a dash of salt and pepper.
Serve potatoes while hot with spicy sour cream!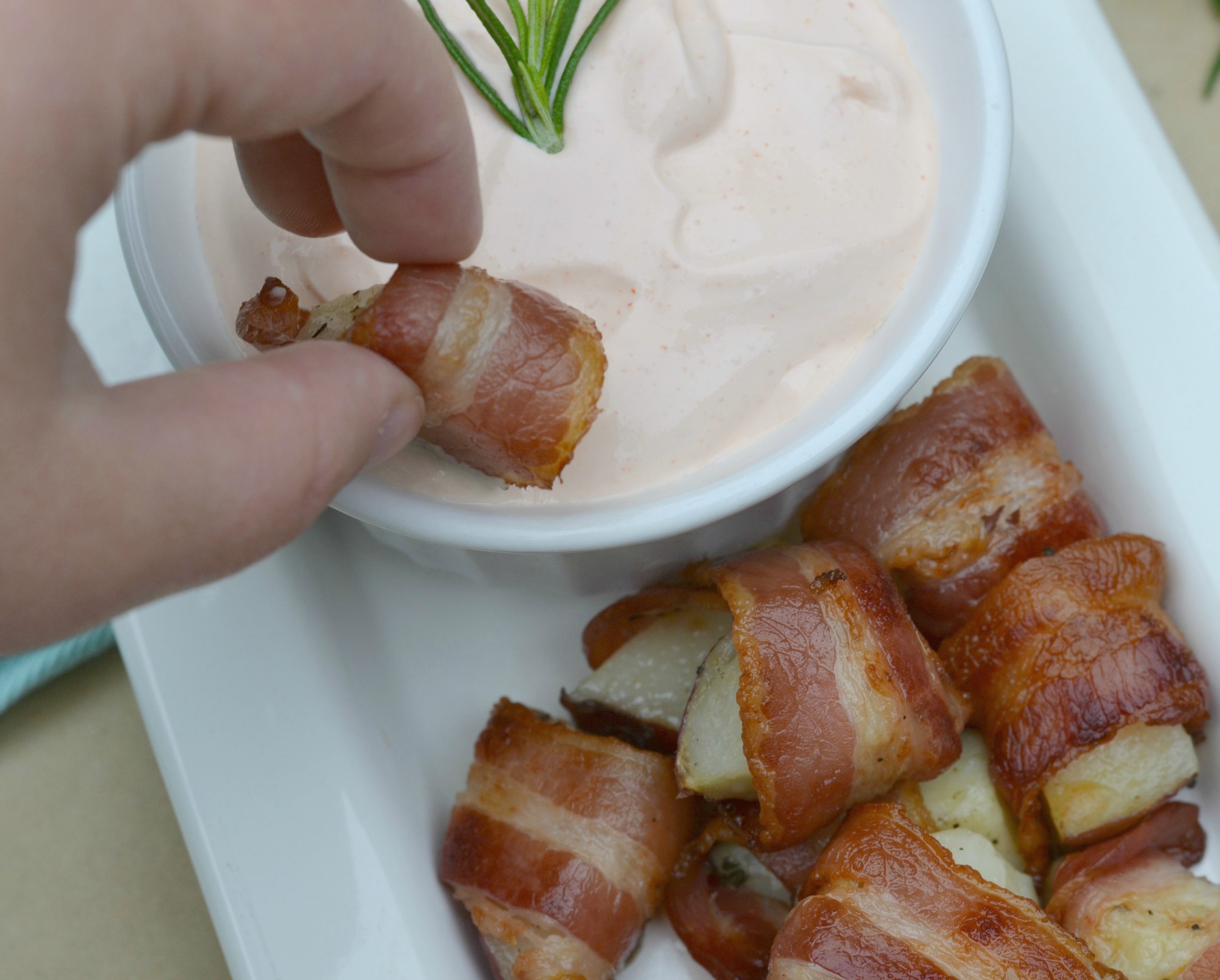 I can guarantee you that this appetizer will be a hit at any occasion. I mean who doesn't like potatoes and bacon?
And by the way, all of my family and friends can be expecting these over the holiday. That's if I don't eat them all before I get to the celebrations!
So tell us, what are some of your favorite go to recipes for the holidays?