If you have Walt Disney World on the brain and have a vacation planned, I've got the perfect breakfast spot for you! It might not be one of the iconic eateries on Disney property, but this place is a must-do and must-eat!
There are so many reasons why I love living in Orlando, and having Disney in our figurative backyard has perks. While Disney is known for all things Mickey Mouse, Disney is also known for their incredible food! There are still so many restaurants that I haven't visited on Disney property, but a few weeks ago I was able to scratch off The Grand Floridian Café at the Grand Floridian Resort from my list… and their breakfast is nothing less than decadent.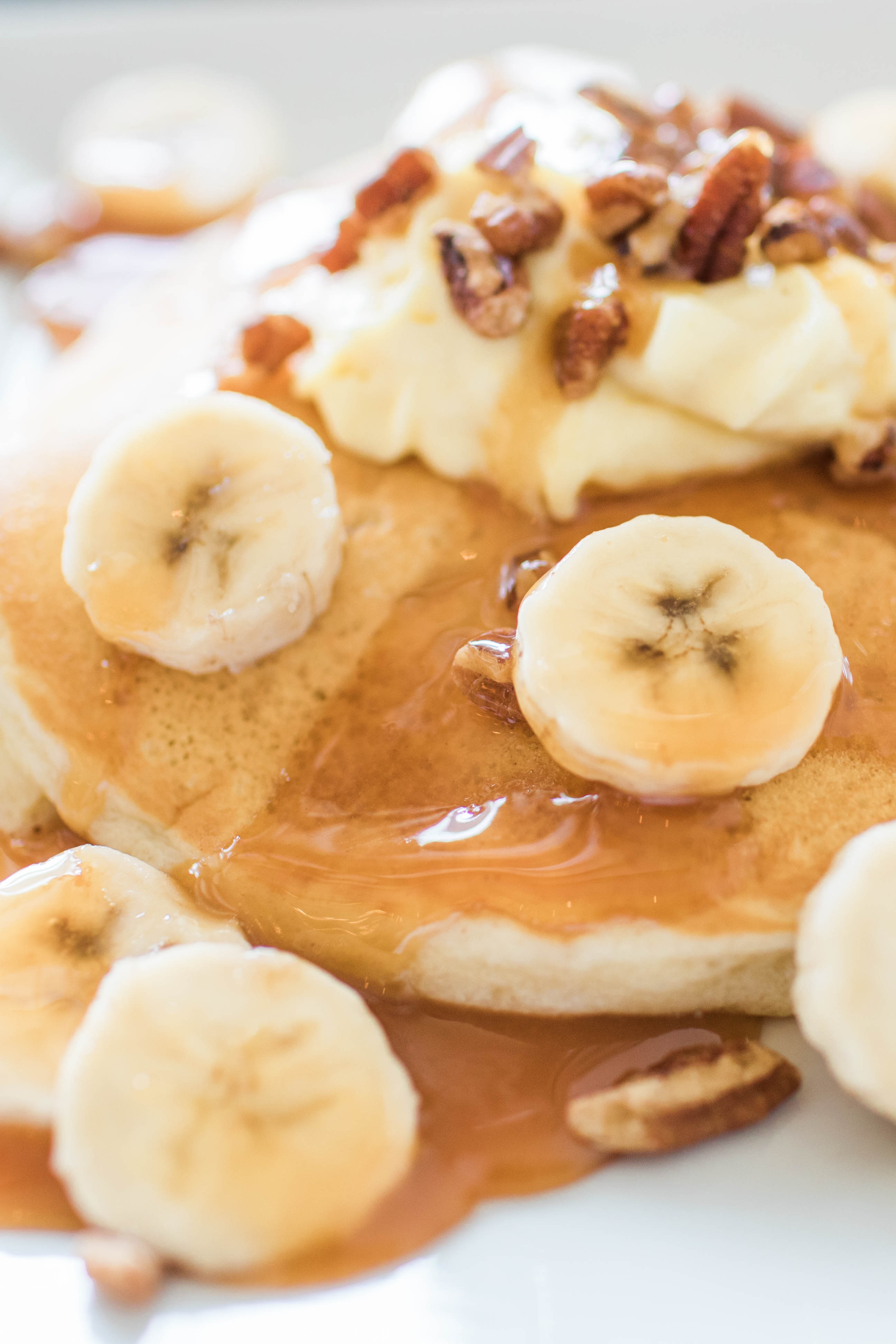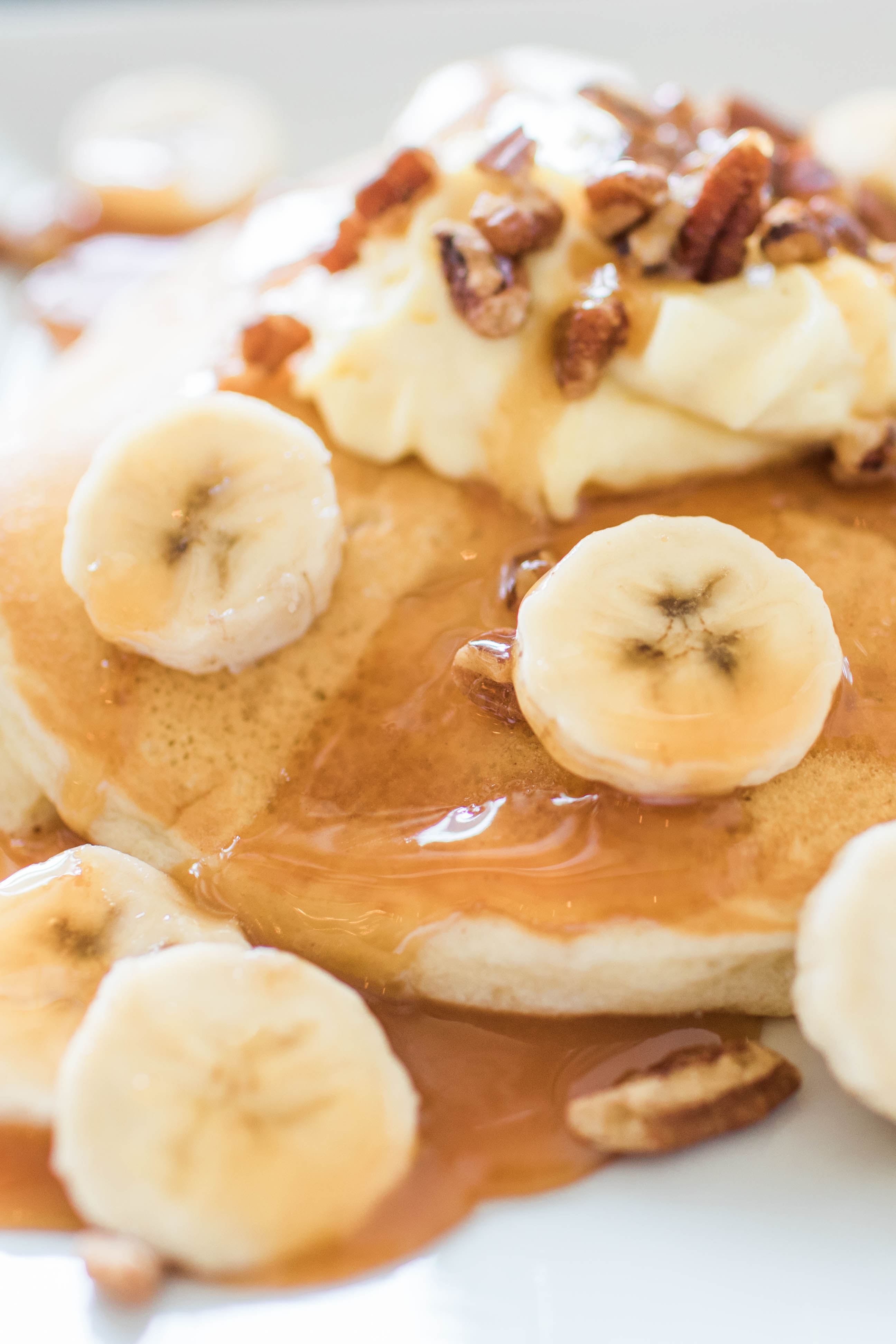 I went with a friend of mine, Katie (she owns Once Upon Apparel), and goes to the Grand Floridian Café often; she was the perfect person to go with! The Café serves breakfast and lunch all day, so I immediately went for a sweet breakfast item that I've heard I had to try: pancakes!
But, these aren't just any pancakes- these pancakes came with one of their three enhancement trays for their pancakes and waffles. Fresh strawberries, sugar cookie crumbles, whipped cream and strawberry sauce is one enhancement option; another is fresh blueberries, granola, lemon curd, and blueberry sauce. I let our server choose my enhancement tray and was presented with the enhancement tray that is jawdropping: bananas, roasted pecans, chantilly cream and caramel sauce. Holy sugar. This pancake and its treats made a Mickey waffle look like melba toast.
I'll let the photos do the talking, because words can't accurately express how amazing this breakfast was.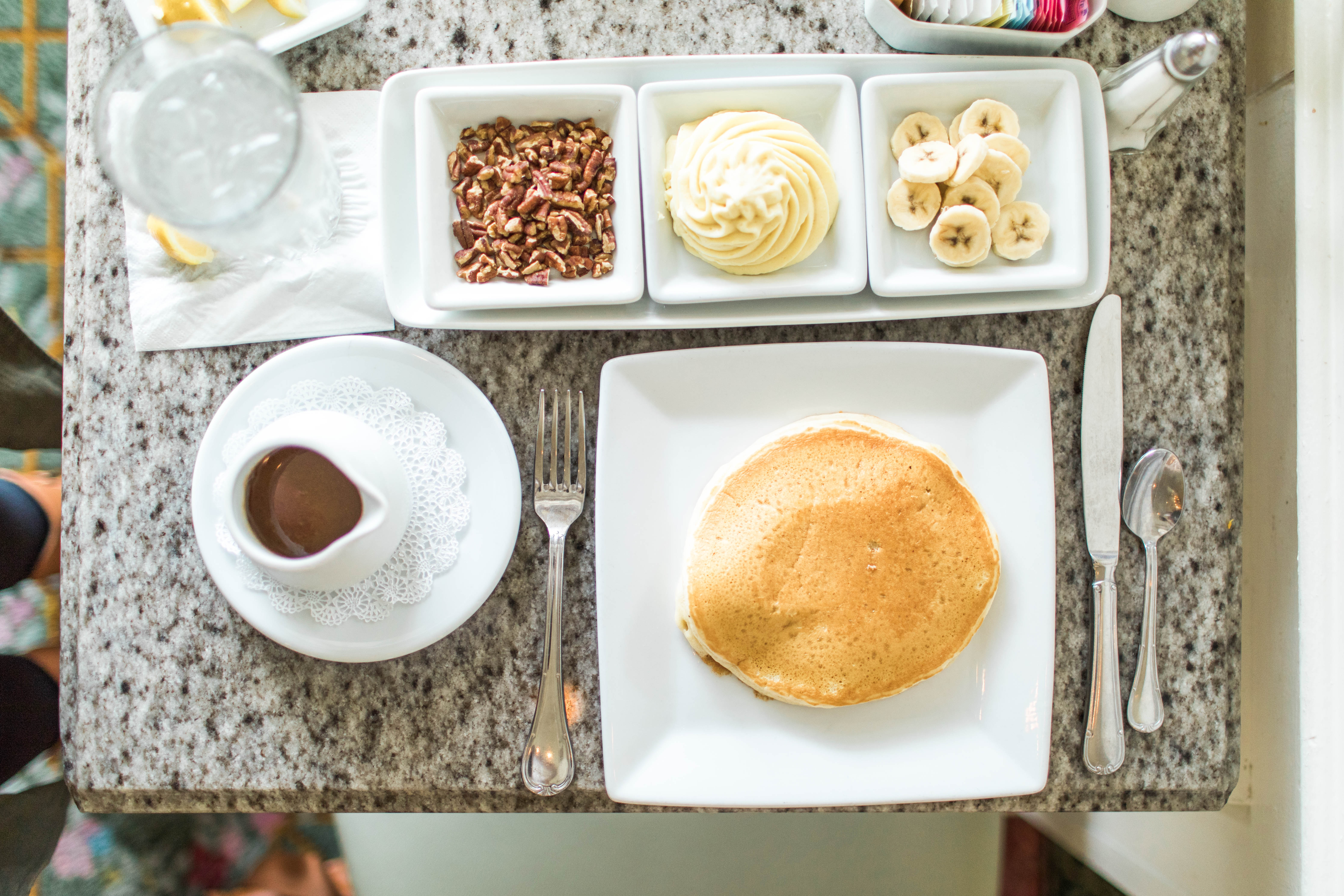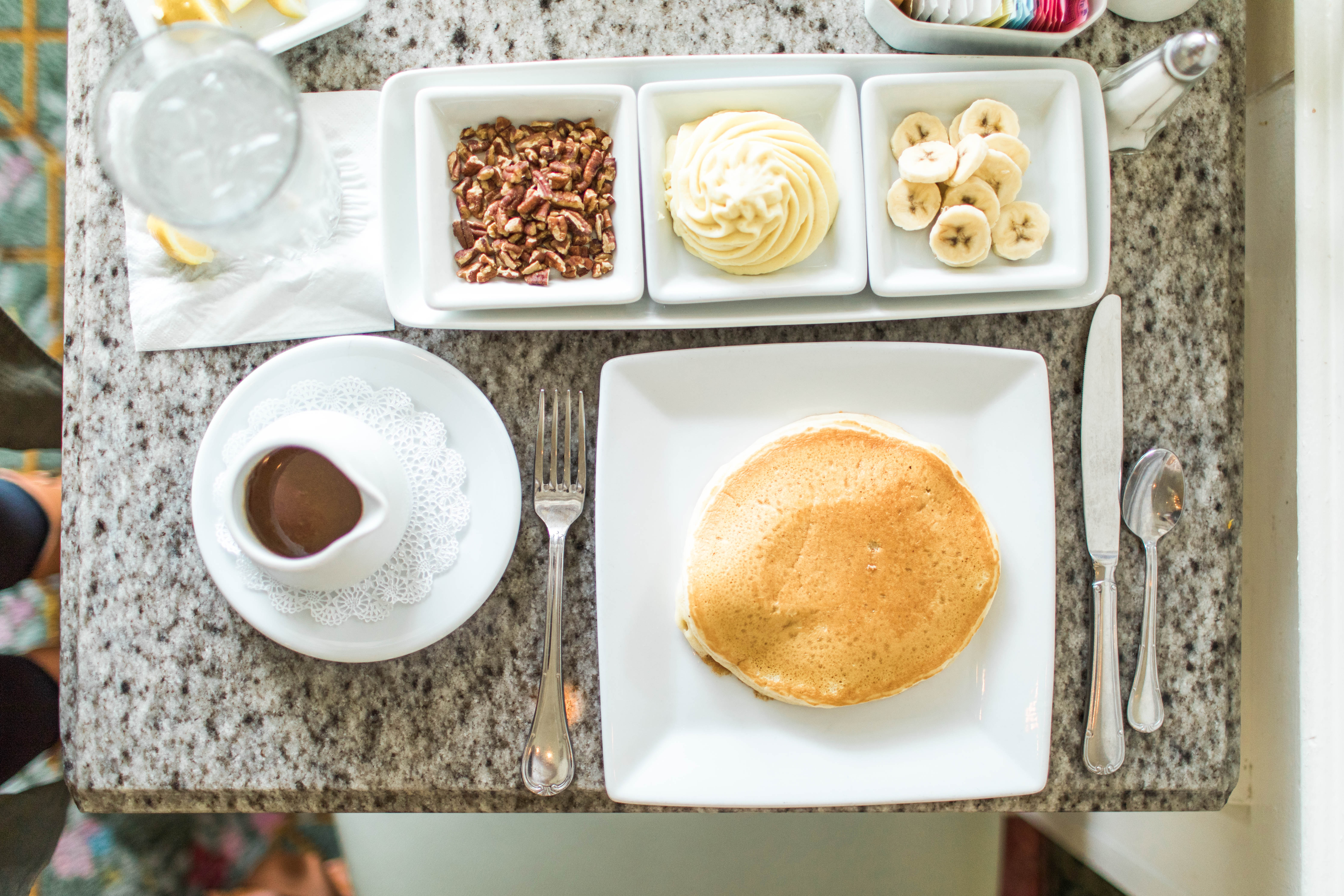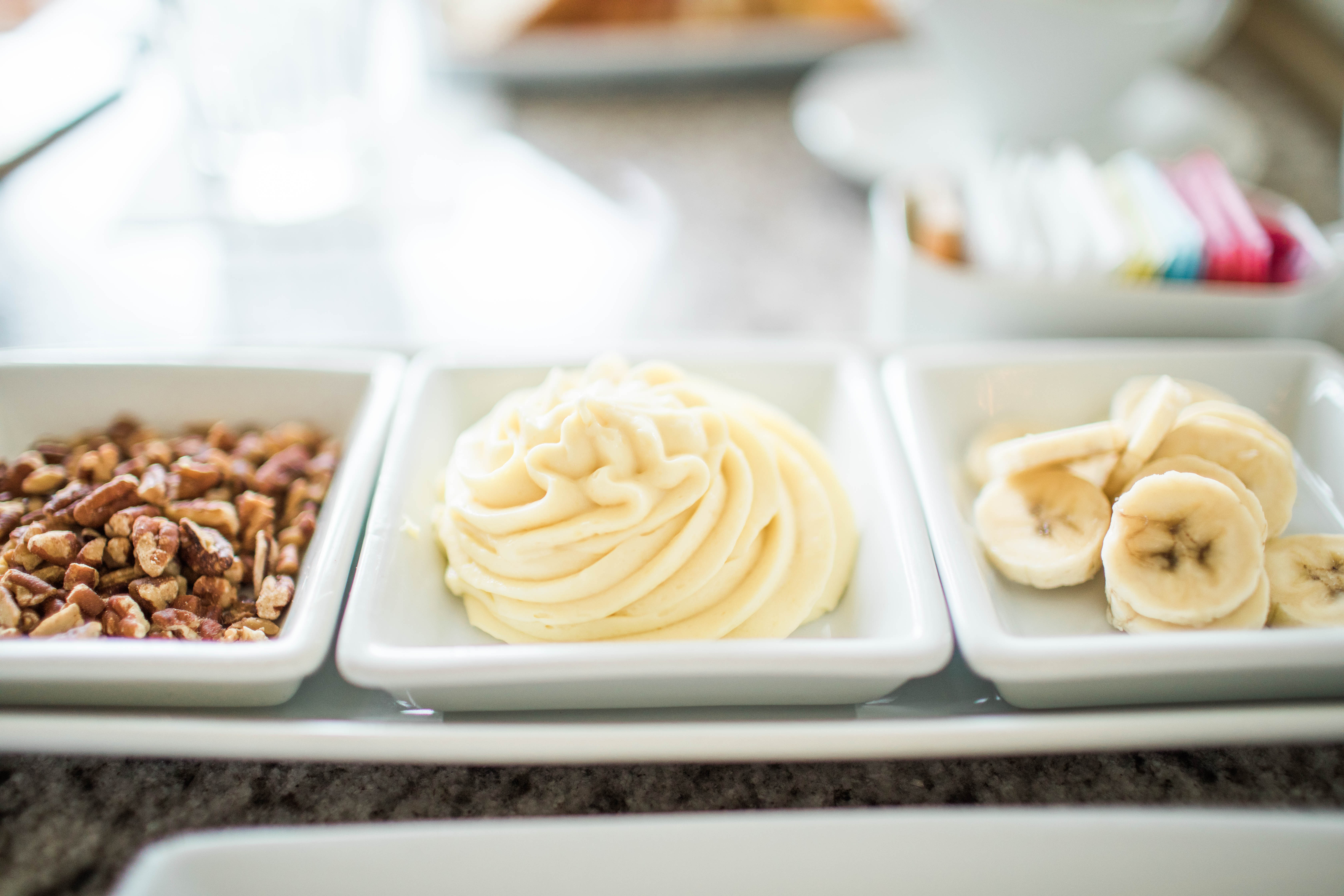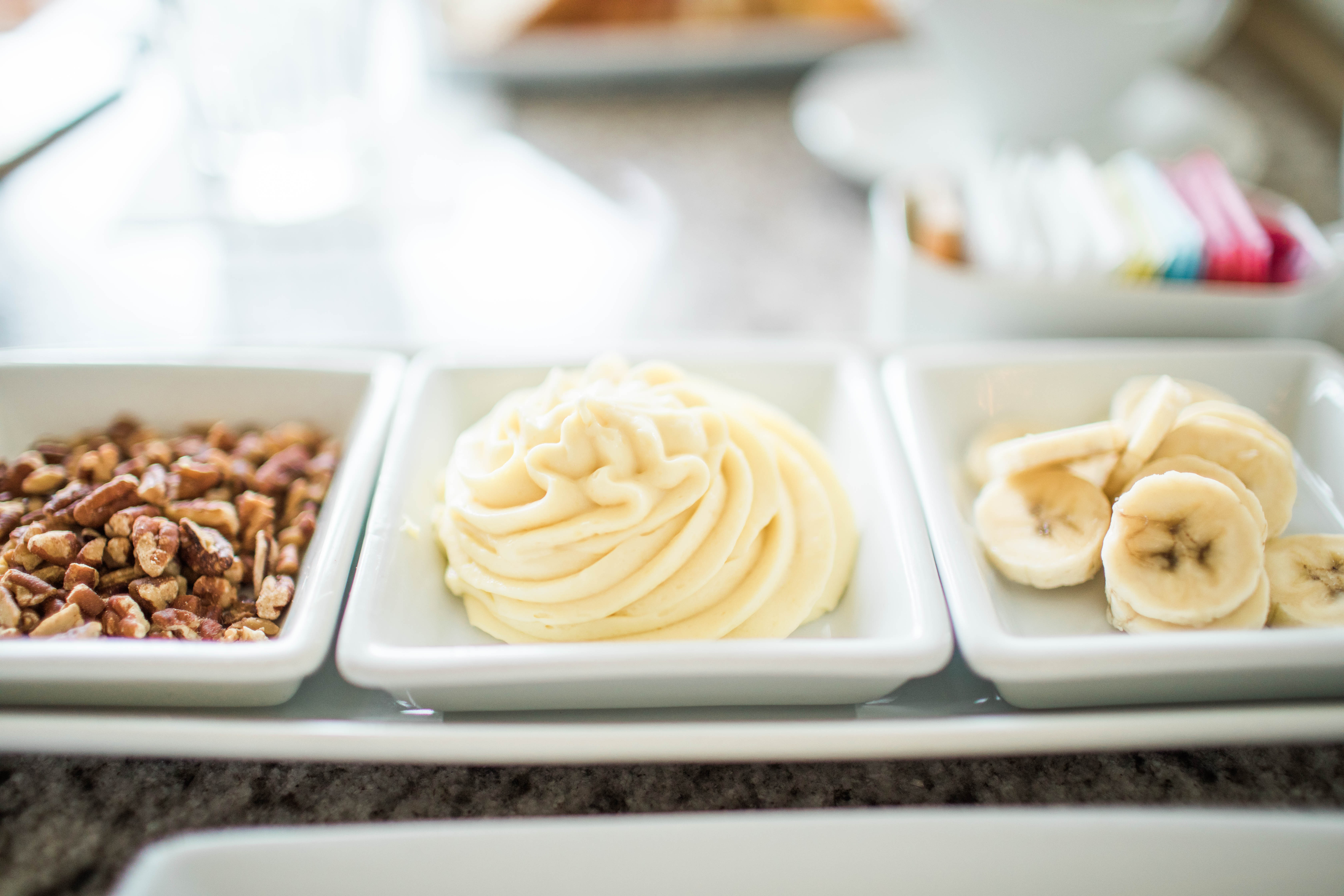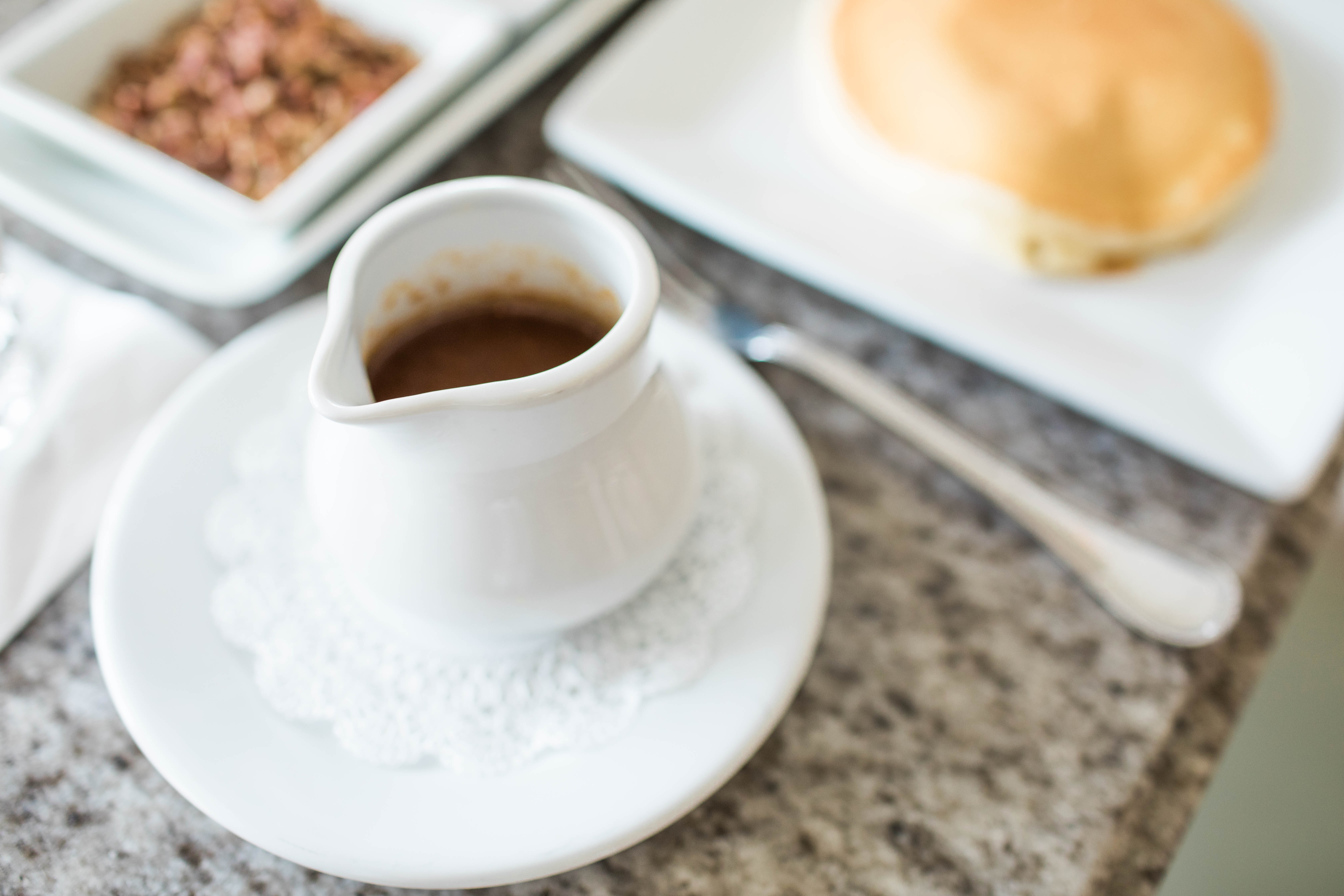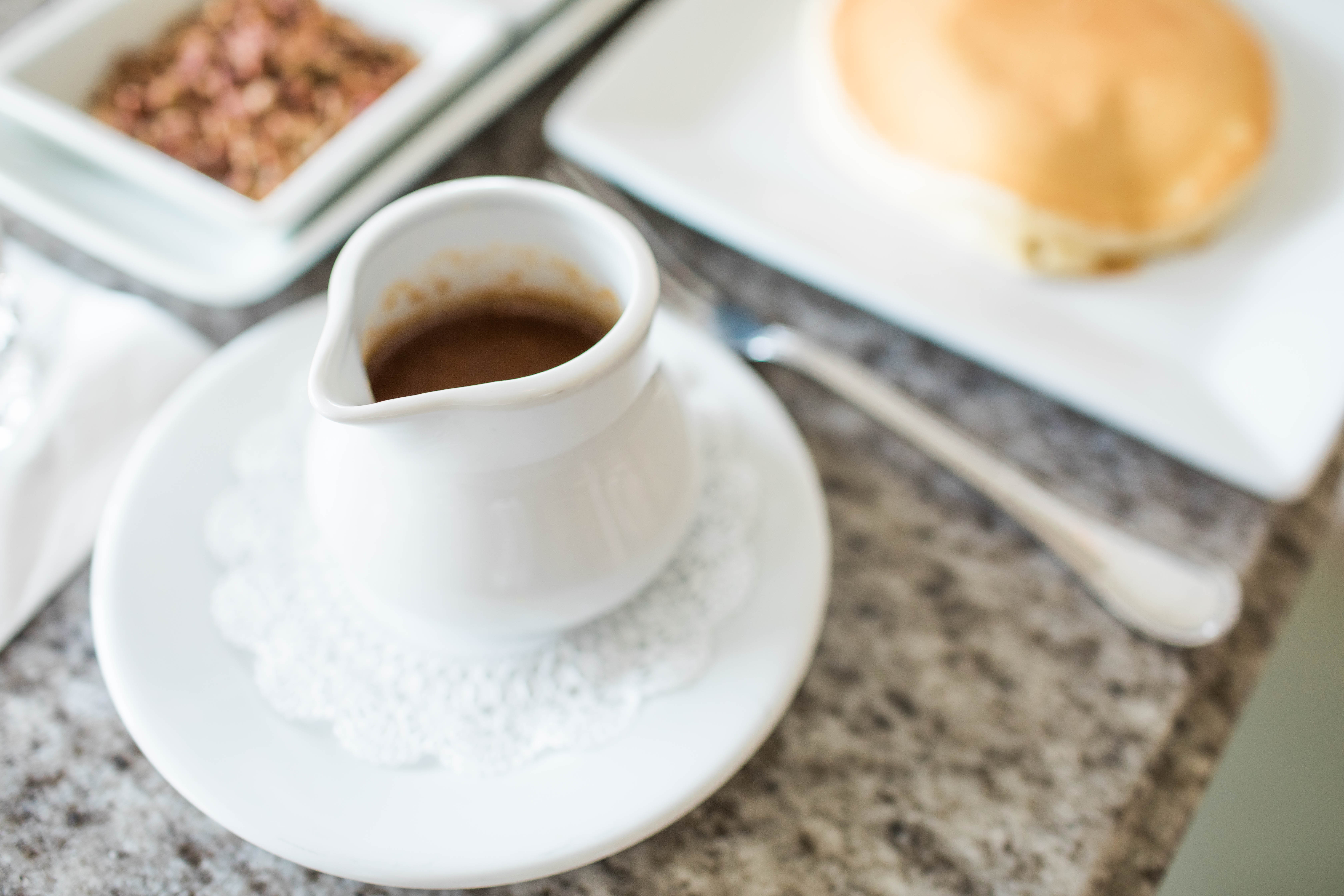 Yes, that's caramel sauce for the pancakes! The great debate at our table was this: does the caramel sauce go on first or last? We decided on both 🙂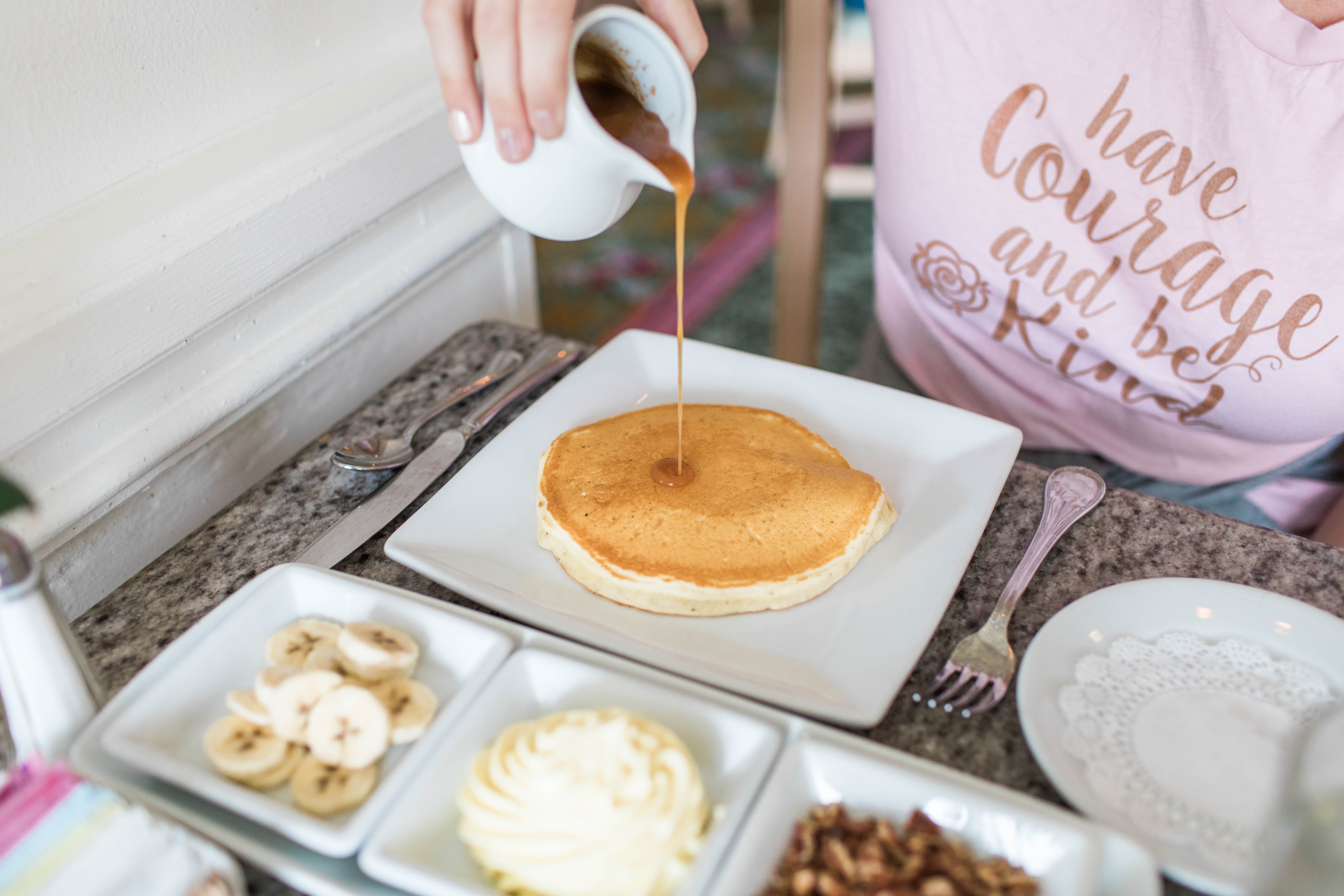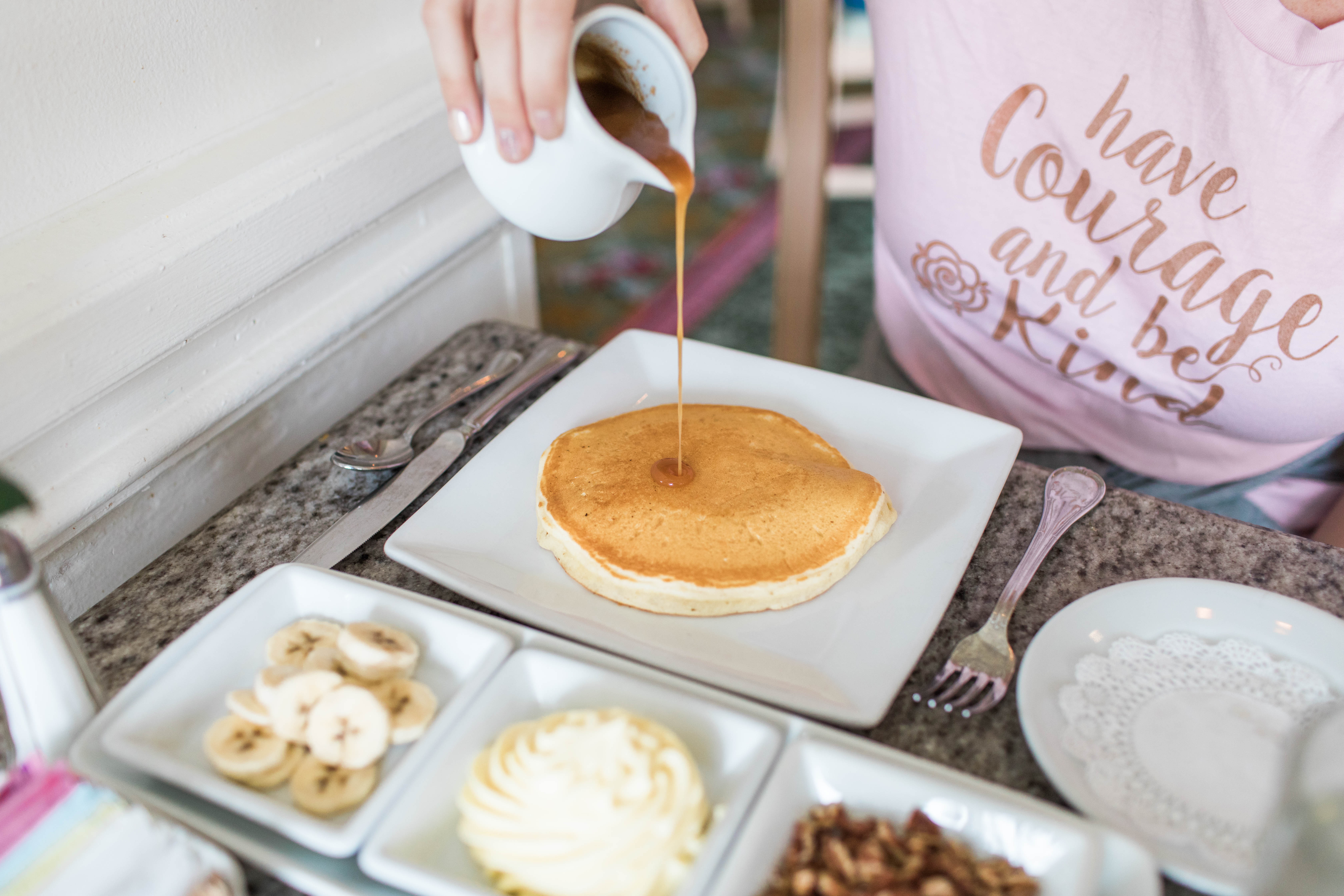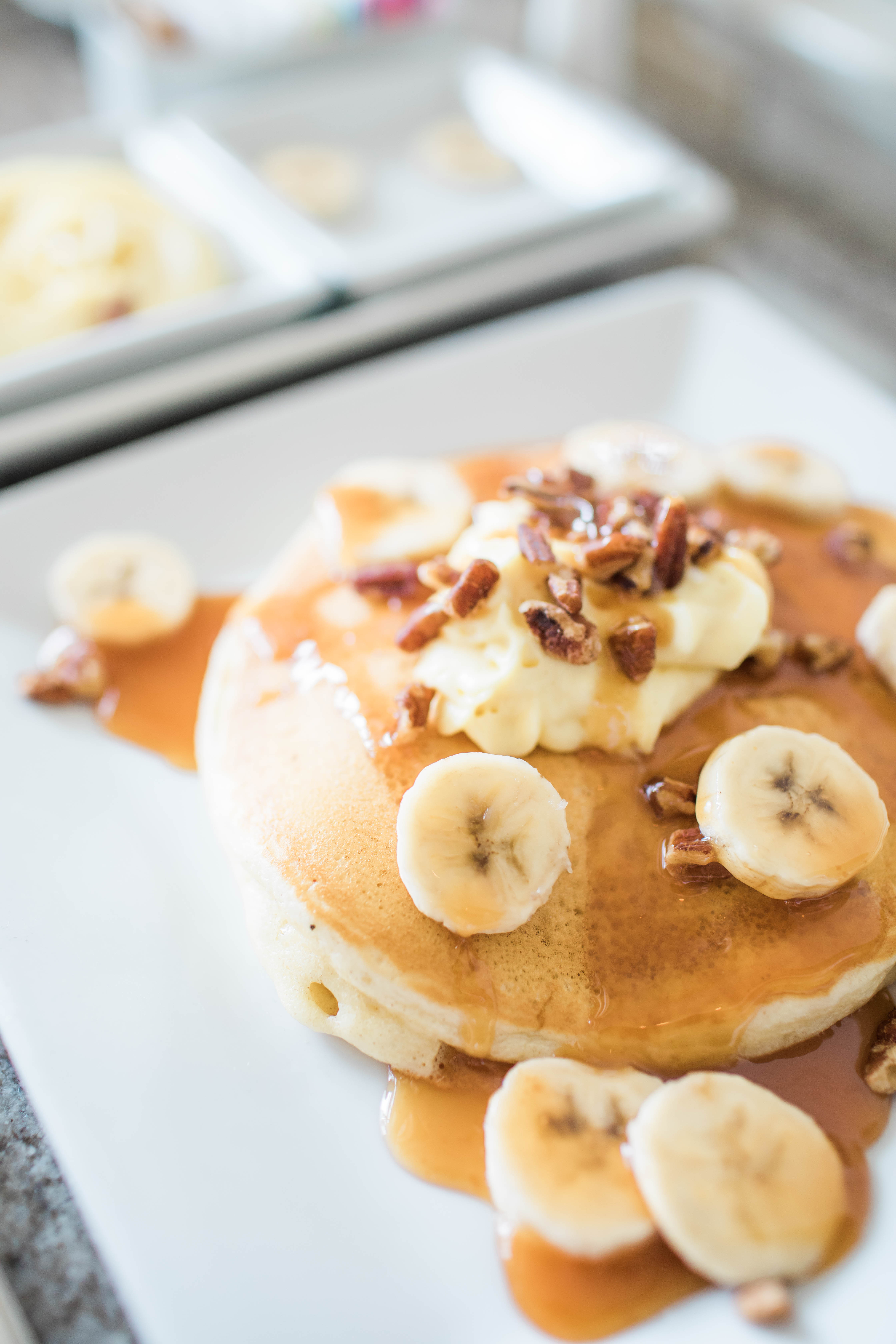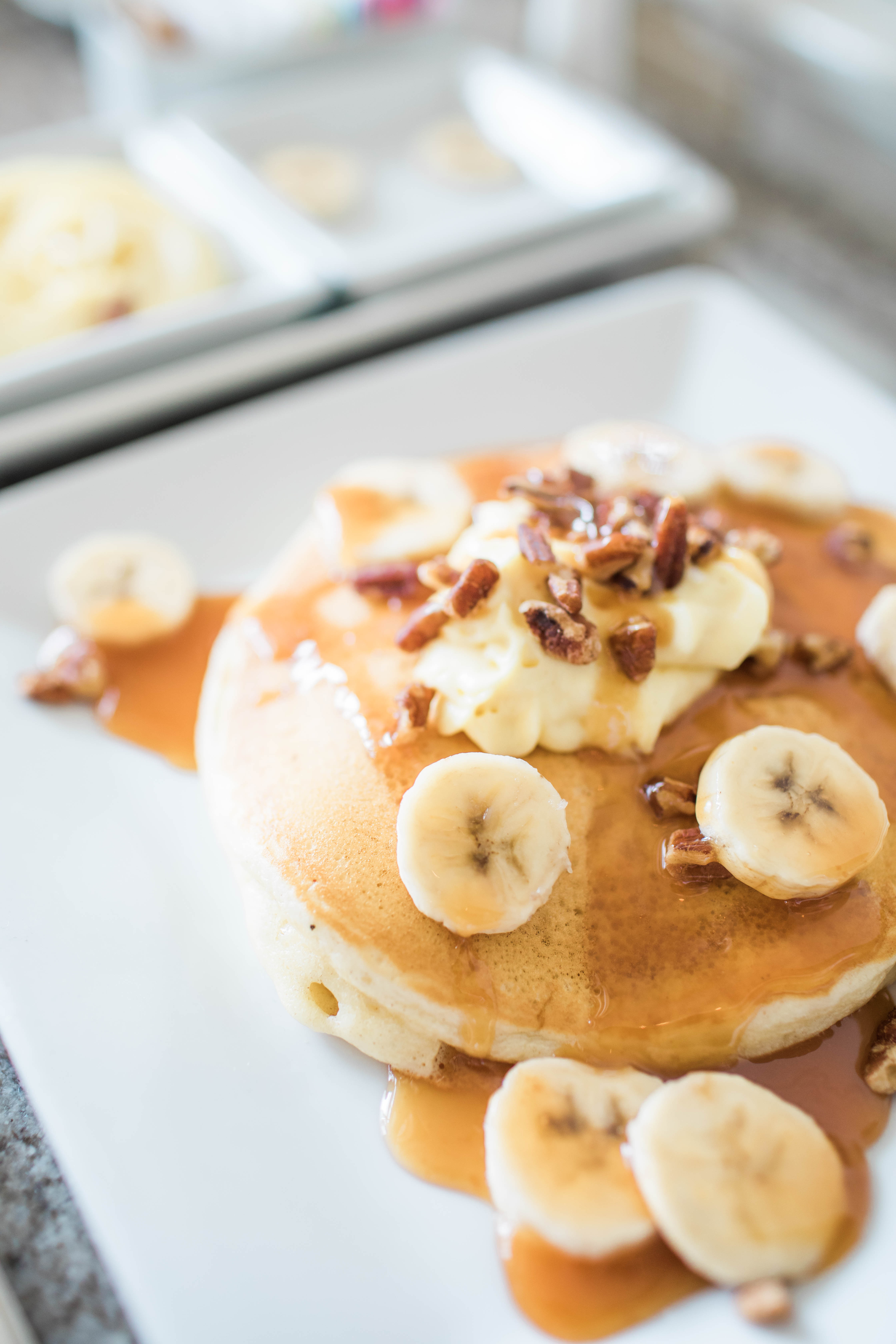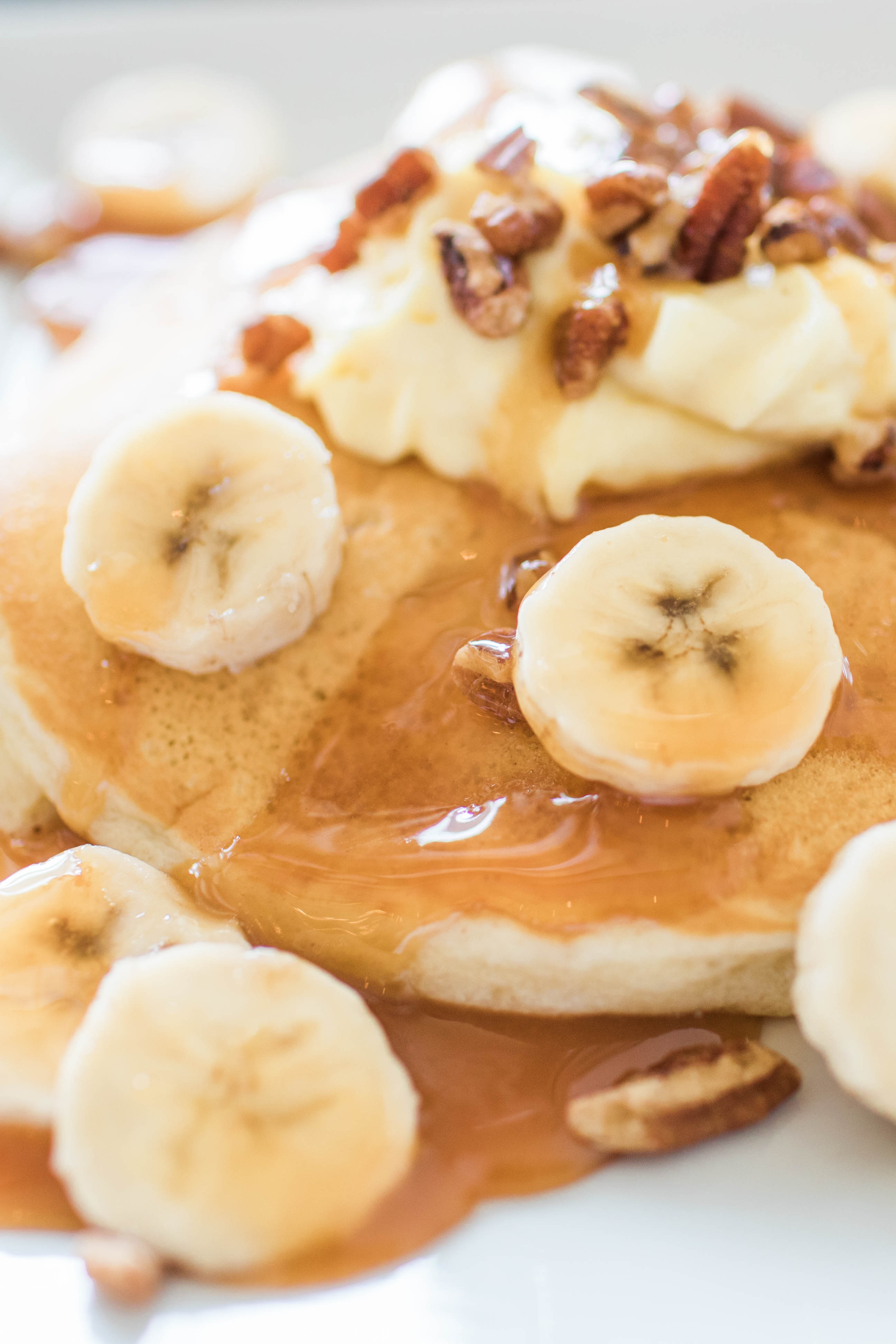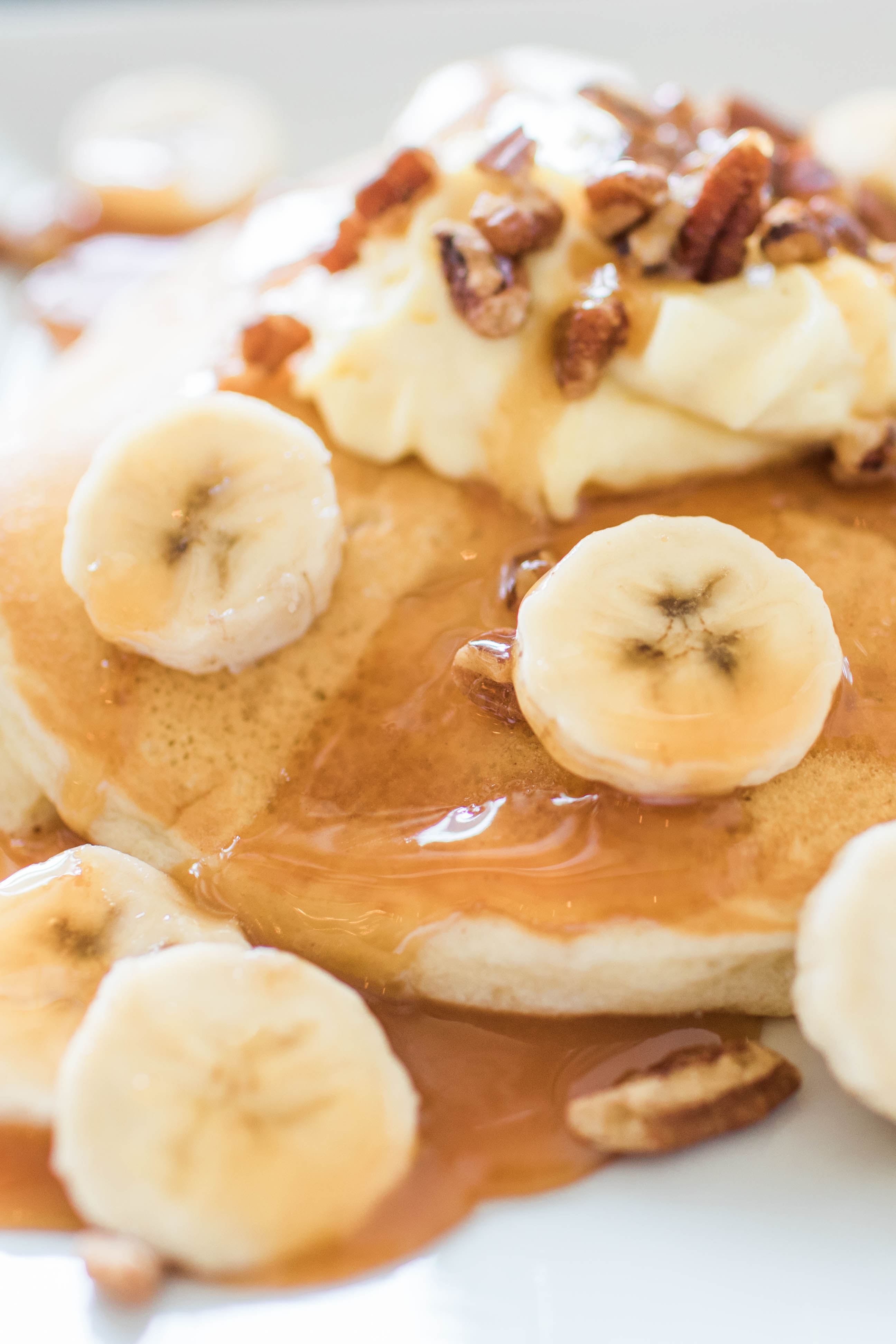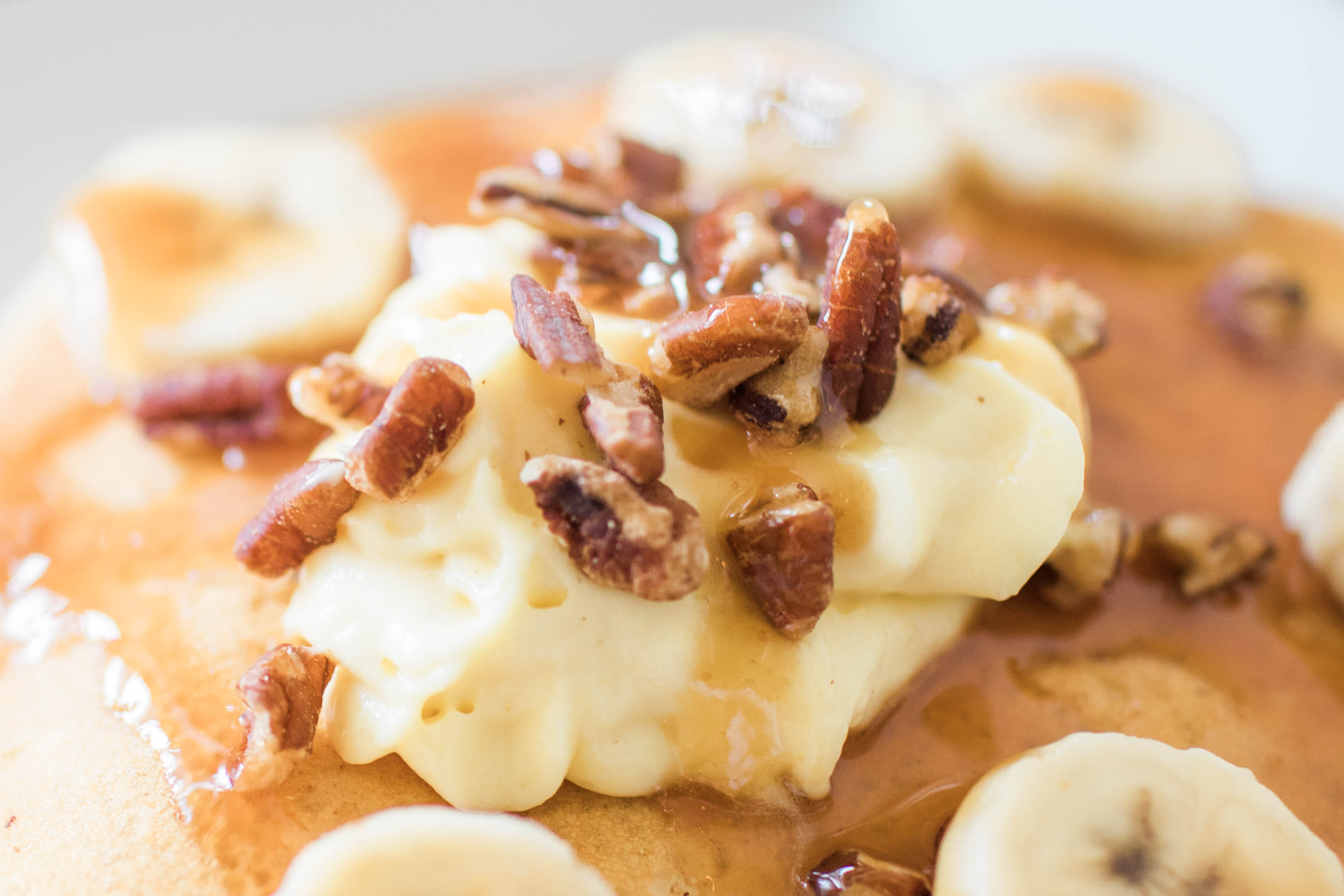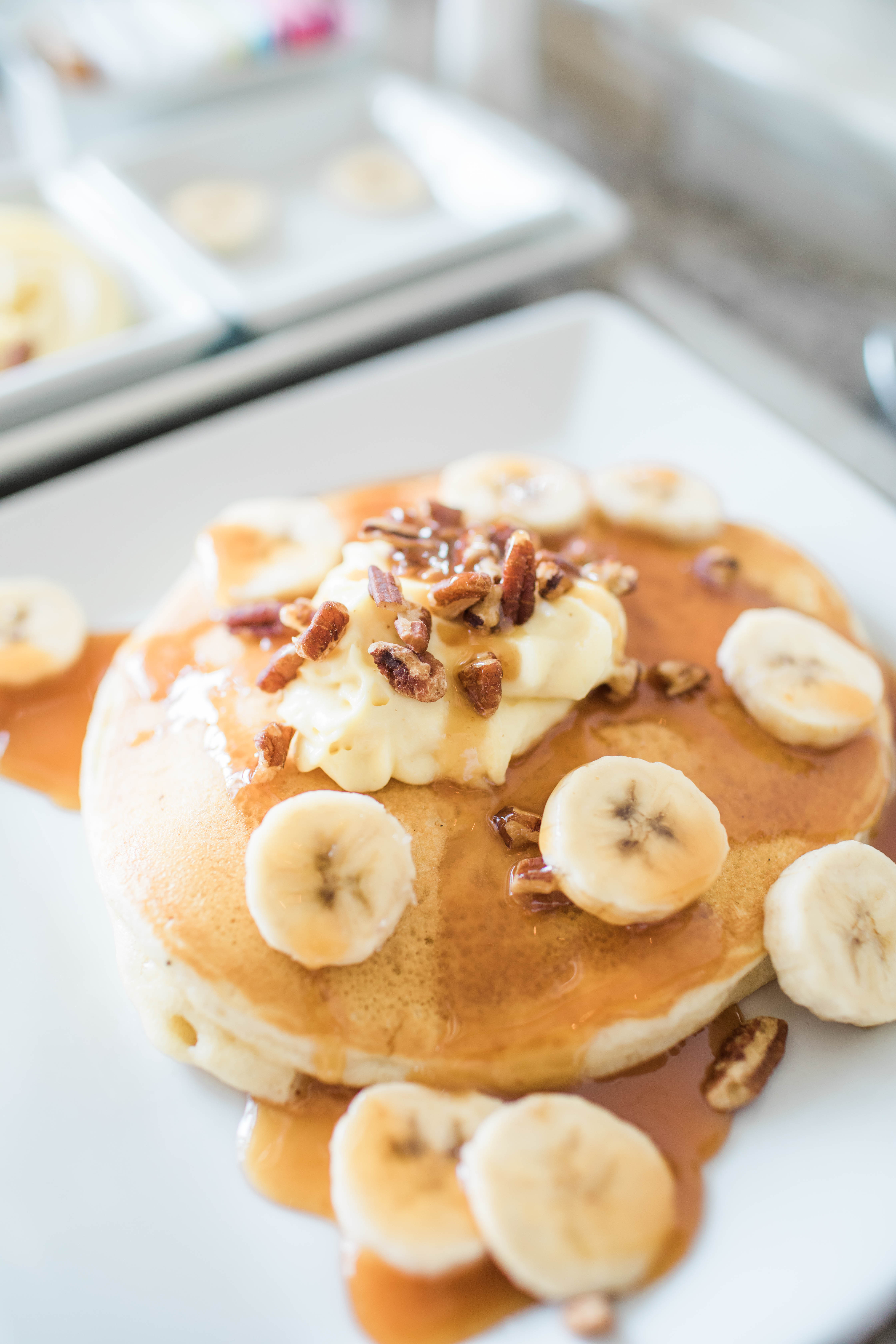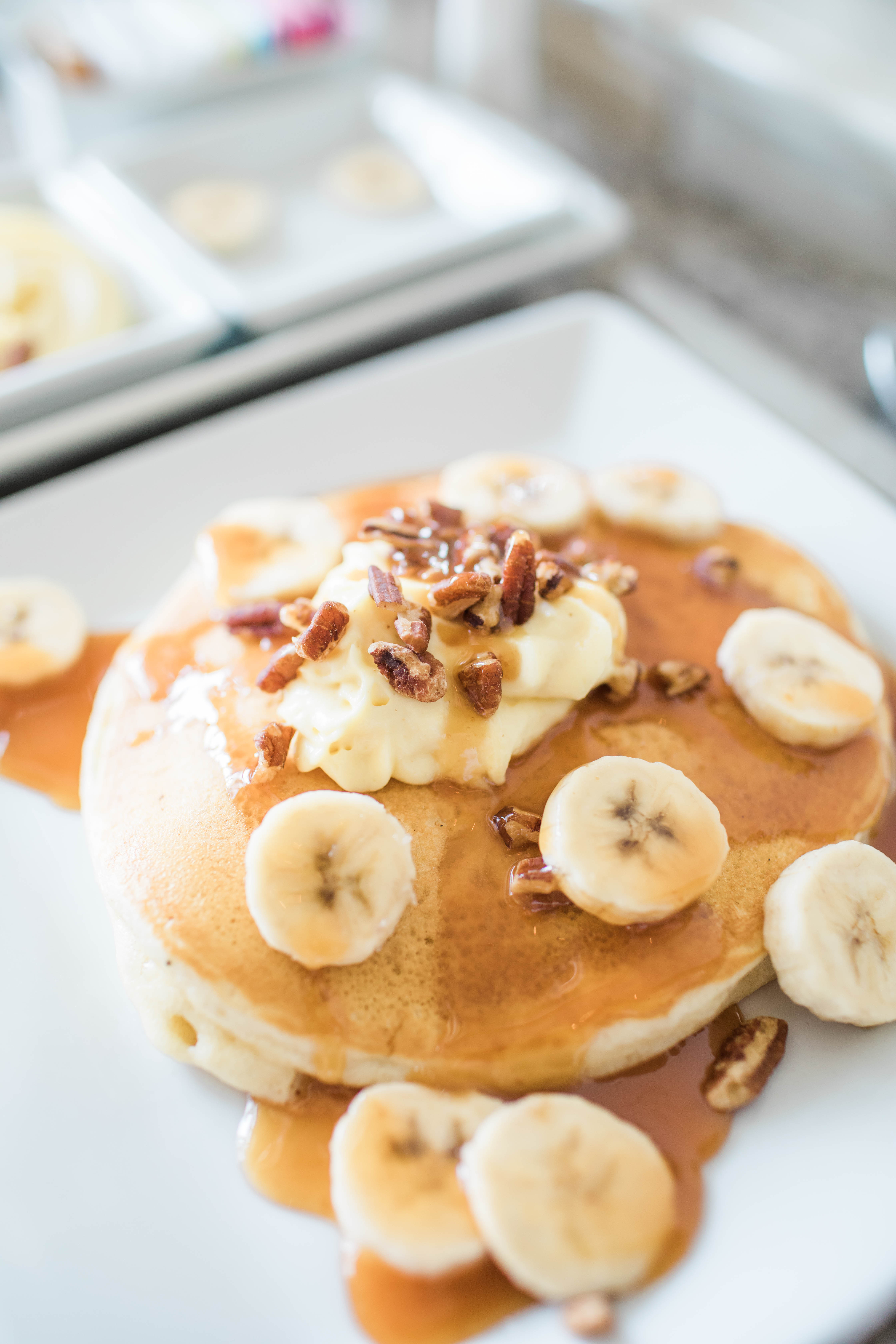 The Grand Floridian Café is now at the top of my favorite breakfast spots on Disney property, and I can't wait to go back! I might have to do a dozen spin classes to offset the sugar, but gosh it was worth it.
Do you have a favorite restaurant at Disney? I would love to hear about it and try it!