Well, I went shopping last weekend….for a bathing suit.
I have not purchased a new bathing suit in over 3 1/2 years. Yep, 3 1/2 years ago when I was pregnant and I have been wearing the same get up ever since.
My shopping trip was amazing, amazingly horrific. Well maybe not horrific that is a little bit dramatic but it was bad!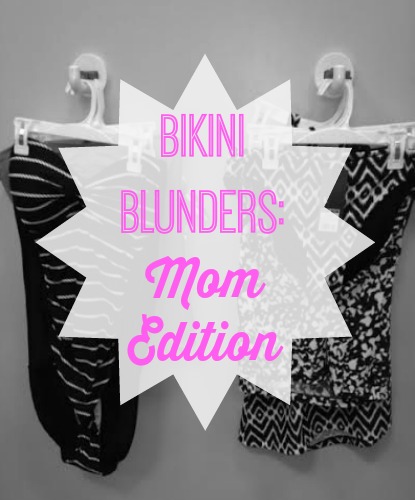 I set out last weekend encouraged. I decided I was going to take on this challenge and not let it defeat me.
I looked up every post baby body article out there on swimwear (even though I am 2 years post baby) and knew exactly what "type" of suit would work for my body.
I then talked myself up on the car ride there and repeated the mantra I am beautiful and I am skinny to myself the entire way. I was ready, I had this shopping trip in the bag.
Until I saw this…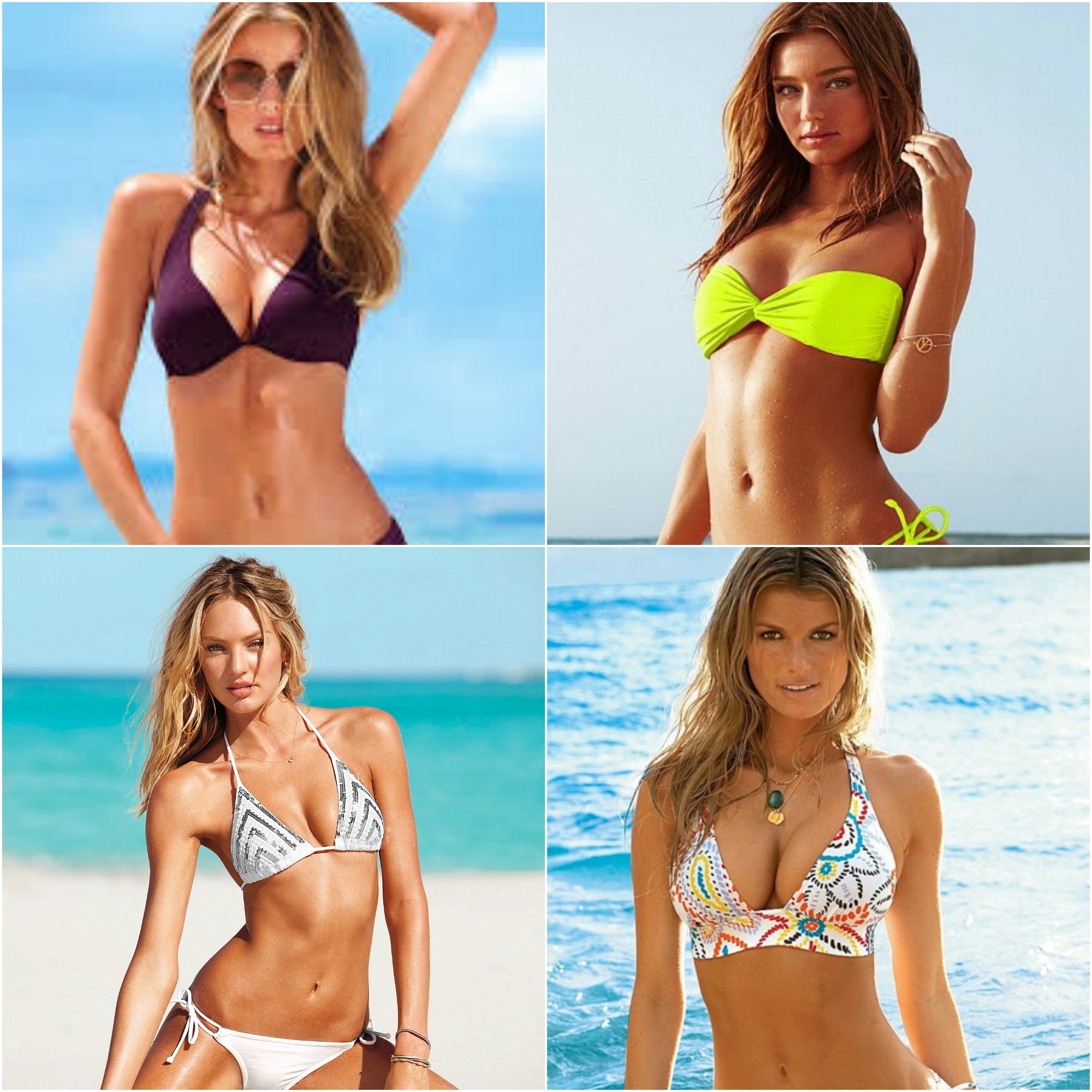 Aren't. They. Just. Beautiful.
And realistic, this is TOTALLY realistic. I am telling you, every single one of us poor souls looking for bathing suits looked just like this. Bahaha!
Seriously though who can actually wear this besides a 10 year old and if I had a 10 year old wearing this she would be grounded.
I also appreciate them showing me the suits in realistic situations.
You know, now that I think about it I do often find myself in these poses while at the pool or on the beach with my kids. On my knees, sprawled out gently brushing away a wisp of hair. Who are these people kidding?
I was already on edge walking into this situation and then I have these beauty queens reminding me what I "should" look like.
So, I loaded up my suits of choice, some nice stretch mark covering one pieces and tankinis and hit the fitting rooms.
WITH my kids.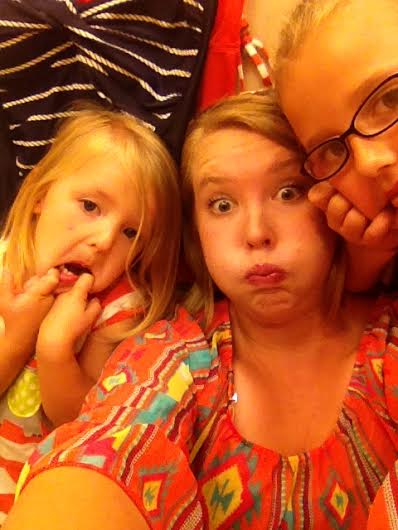 This was a smart choice don't you think? And yes, I did have all 3 of them. The 2 year old is not in the picture because she is jumping off of the bench in the dressing room. I got the kids to sit (briefly) and then the time came.
First victim the tankini. I started with the bottoms.
I pulled those tiny little things on (they said large so I was hoping for bigger) and fail.
I stood there looking at myself in nothing but those blue tankini bottoms, kids watching and LOST it.
I lost it laughing folks just laughing at how ridiculous I looked and oh how my life has changed.
So here it is,
How my life has changed in the bathing suit department:
The Company-
Then: When I used to venture out on a bathing suit shopping trip I would call up my best girls friends. We would go to lunch (because we weighed nothing and did not need to worry about bloating or extra water weight)and be so excited. We would then try on our suits of choice and talk about how cute we all looked etc.
Now: I go with 3 children. My 3 lovely children who sit on a bench and say fun things like, "are you really going to wear that," or my favorite "do you think that looks good?" No kid I don't think this looks good, I am looking at the same thing you are!
The Shaving-
Then: Ok so, when I used to get ready to bathing suit shopping I would spend at least 2-3 hours getting ready. I would take my time and be meticulous with my shaving. I made sure that every thing was manicured just perfectly and I would be ready to go.
Now: There is no now. Crap, I forgot to shave. As a matter of fact I cannot remember the last time I did shave, anywhere. I know it has to have been before winter hit since I shaved above the knee.
The Stretch Marks-
Then: I had no stretch marks. I was a skinny little thing that thought I was fat.
Now: Oh the stretch marks, pregnancy was a dousy on me. And it's fine but when bathing suit shopping its not so fun. Especially when you have your KIDS who come with lovely commentary. What happened Momma? Did you get hurt? When will it go away?
What happened? What happened kids was you! I gave you life, ok. That is what happened and you know what yeah, it did hurt and NO it will not go away. But Mommy loves. (Now don't go sending me hate mail, I love my body I love my kids)
The Boobs:
Then: Man they were nice. Nice and perky and even.
Now: I think when I was knocked out for my c-section they also switched one of my boobs with the woman in the operating room next door. This is the only explanation I can come up with as to why I now have 2 boobs of totally different sizes.
Every time I put on a suit I have to pull that one boob up just a little higher and tie the halter just the right way to get some kind of symmetry. Lets not even talk about the direction they point. They are apparently in depression over their current state and now just point downward.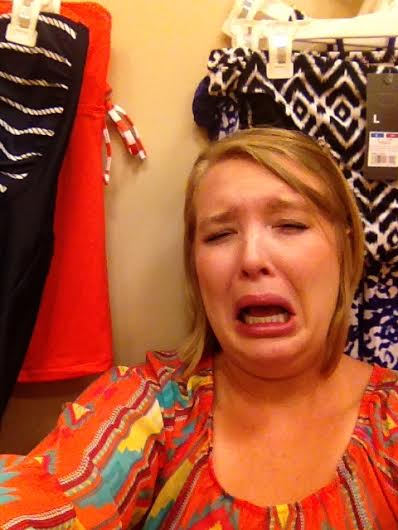 Needless to say I found nothing on this shopping trip. I left with a little bruise to my ego but with a little motivation to get this body somewhat back to what it should be.
I do think next time I will just stick with online shopping and leave the kids to be babysat by the TV though.