Happy Friday friends! I know shocking….we are actually posting on a Friday. What in the hey? Well, we had so many Valentine's Day ideas to share with you that we just had to put in a full work week. You are welcome!
I am so excited to share this little cookie gem with you today. Cookie Cakes are a favorite in my house but for Eden's 9th Birthday I decided it was time I learn how to make one because these boogers are expensive, $45 for a chocolate chip cookie? They have lost their minds!
So, today I am sharing with you a Cheap and Easy Valentine's Day Cookie Cake! Once you make this cake I promise you won't go back to the store bought. They may not be as pretty (I am working on my decorating skills) but they taste oh so good!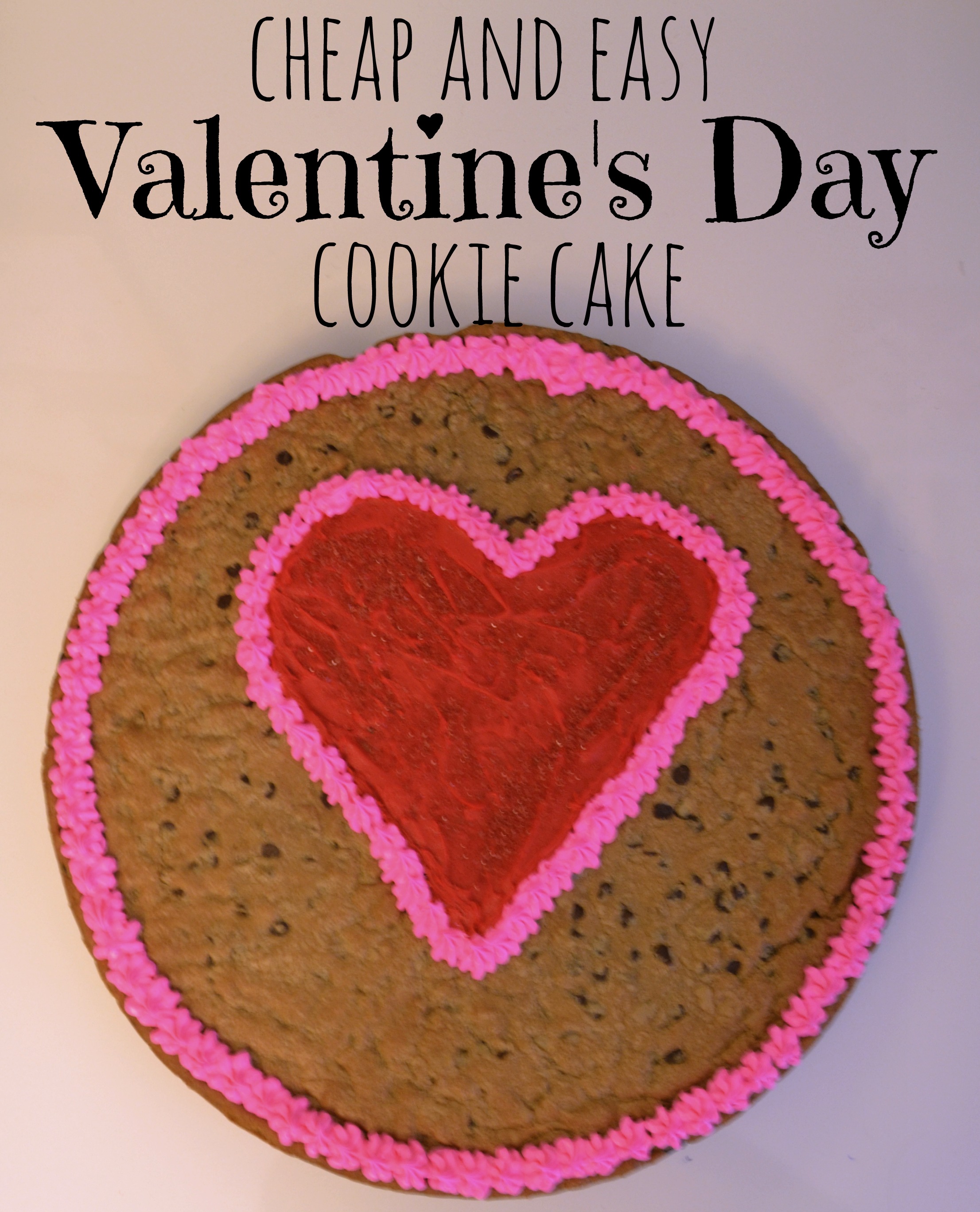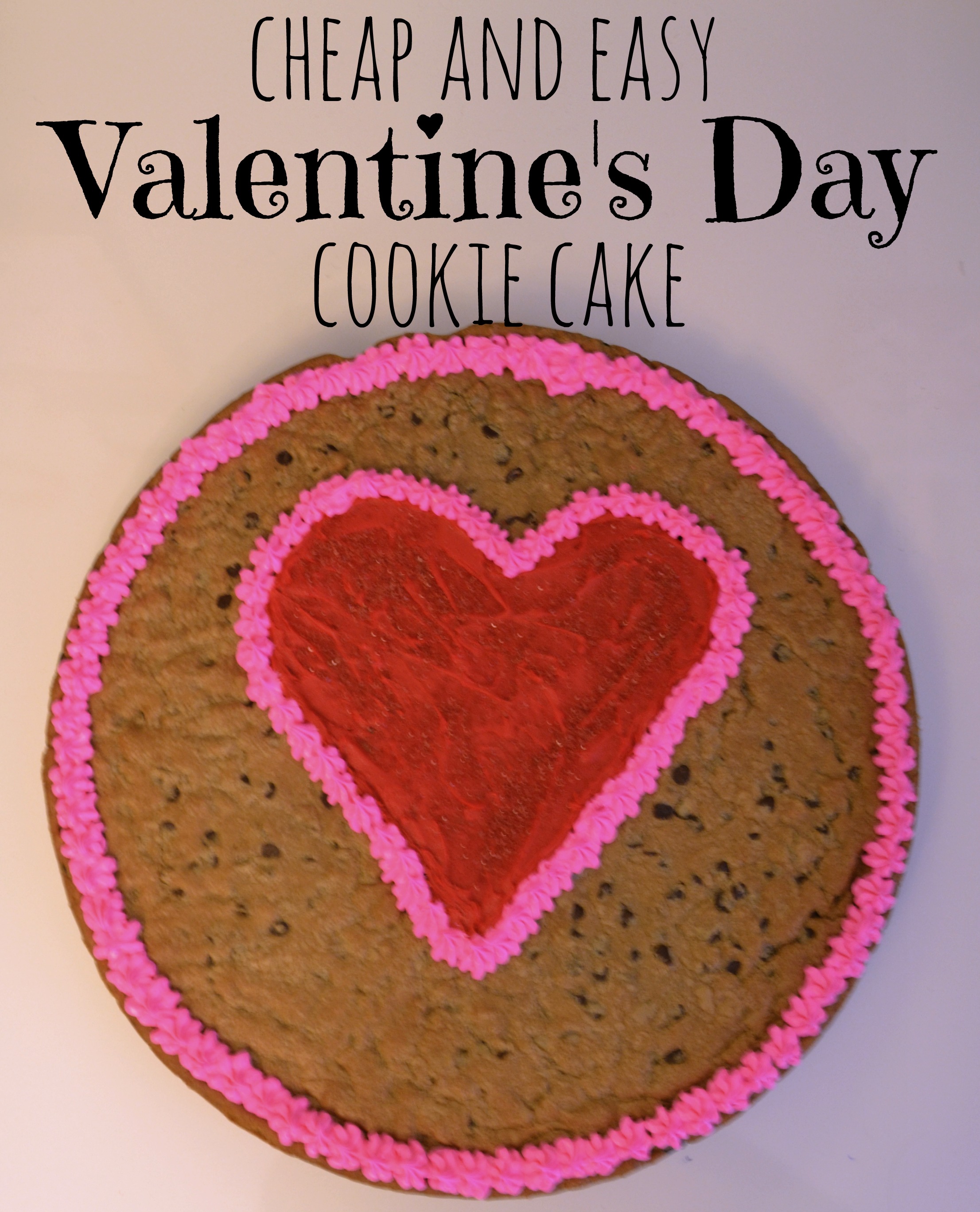 Here is what you need to get started!
Supplies:
2 Extra Large Rolls of Ready Made Cookie Dough (yep, that's right this is a semi homemade recipe)
2 Containers of your Favorite Icing: for this cake I used colored icing but to make it look store bought I sometimes use white icing and fudge icing.
Icing Decorating Supplies
1 16X2 Round Pan: I got this one at Michael's. Use a coupon and get 40% off, if you do not have a Michael's coupon use one from Hobby Lobby. Michael's always takes competitor coupons.
Parchment Paper
Directions:
Preheat your oven to 350 degrees. While your oven is preheating line your pan with parchment paper. I usually lay the paper in the pan and use the edge of my scissors to cut around the parameter.
Once you have your plan lined unwrap your cookie dough and place in the plan. Now use your clean hands to kneed and press the cookie dough to the ends of your pan. You will want it to look like this.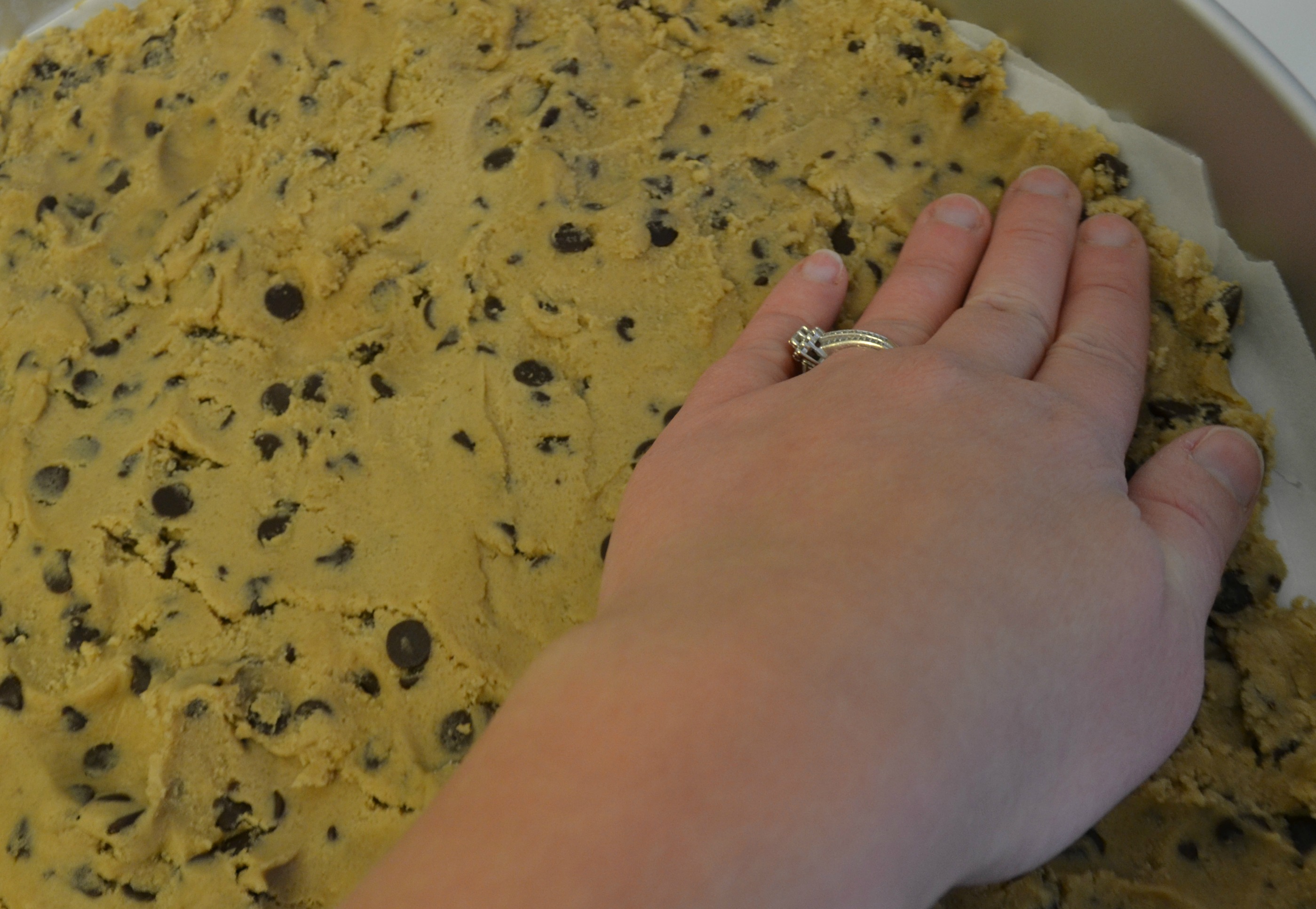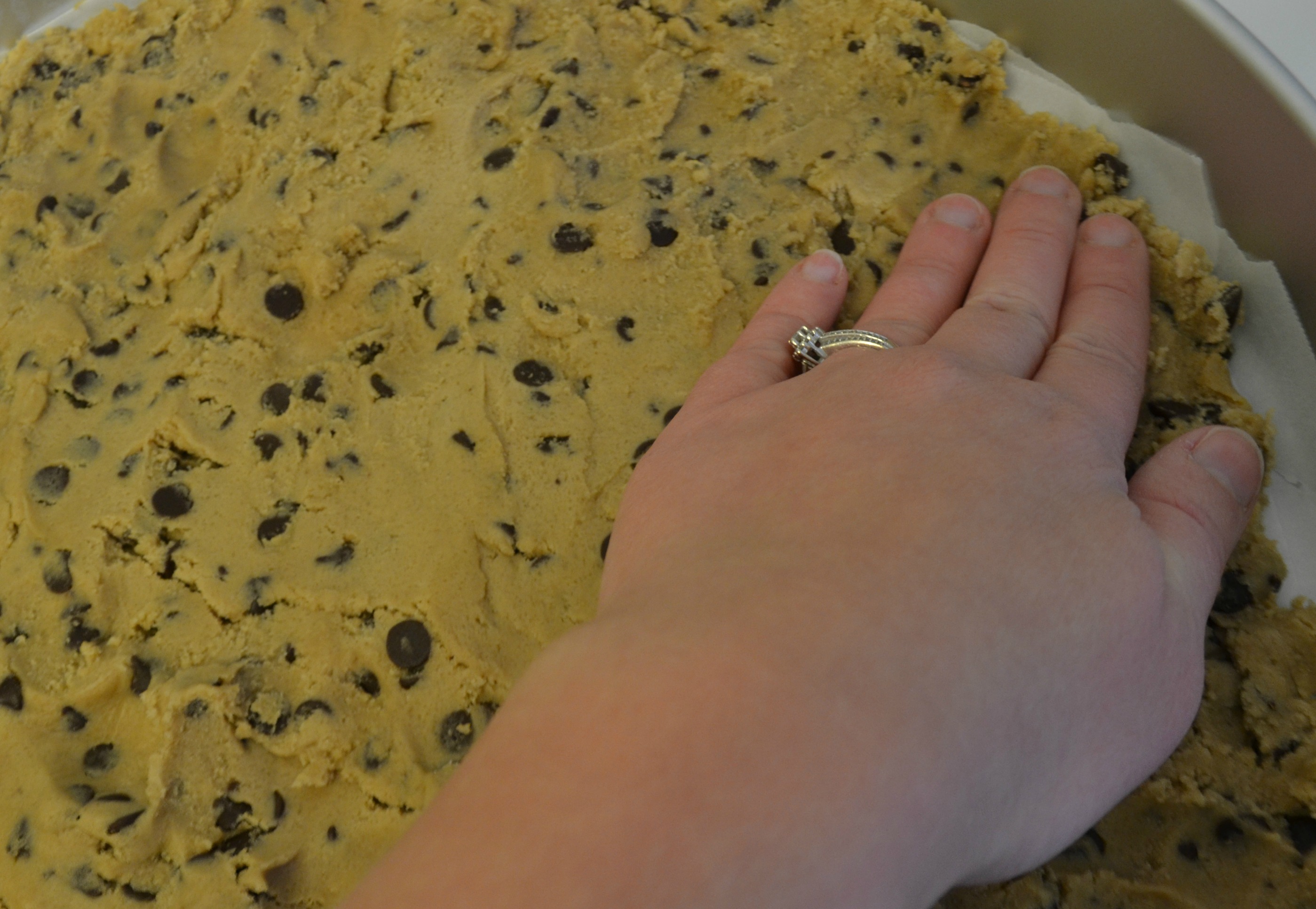 Once your dough is spread evenly bake in the oven for 20 min. This is a bit longer than the package suggests but the cake will be much thicker than a single chocolate chip cookie.
Remove and let cool in the pan for at least an hour.
Now that your cookie is cooled use a cake board or decorators plate that is large enough to remove the cake. Simple place the plate on top of the cake and flip over. Because of the parchment paper is should come out fairly easy.
Please feel free to leave your cake in the plan as well if that is easiest for you, I have done both.
Now it is time to decorate. Get creative with this process write a note to your special someone, add hearts and sprinkles, personalize it any way you want. You can get icing decorators kits for super cheap these days, pick one up and get to practicing like I am!
Voila, you have your very own Valentine's Day Cookie Cake! Once I bought my pan I think I paid about $25 to make this cake. But, now that I own my pan next time it will only cost about $10. Sounds like a pretty good investment to me!
Happy cake baking and Happy Valentine's Day!
Be on the look out for more ideas to pop up around here for the next week or so! I am telling ya, we are loving Valentine's Day this year!
Looking for more Valentine's Day inspiration? Check out this super cute Valentine's Day Countdown as well as this DIY Valentine Canvas Art!